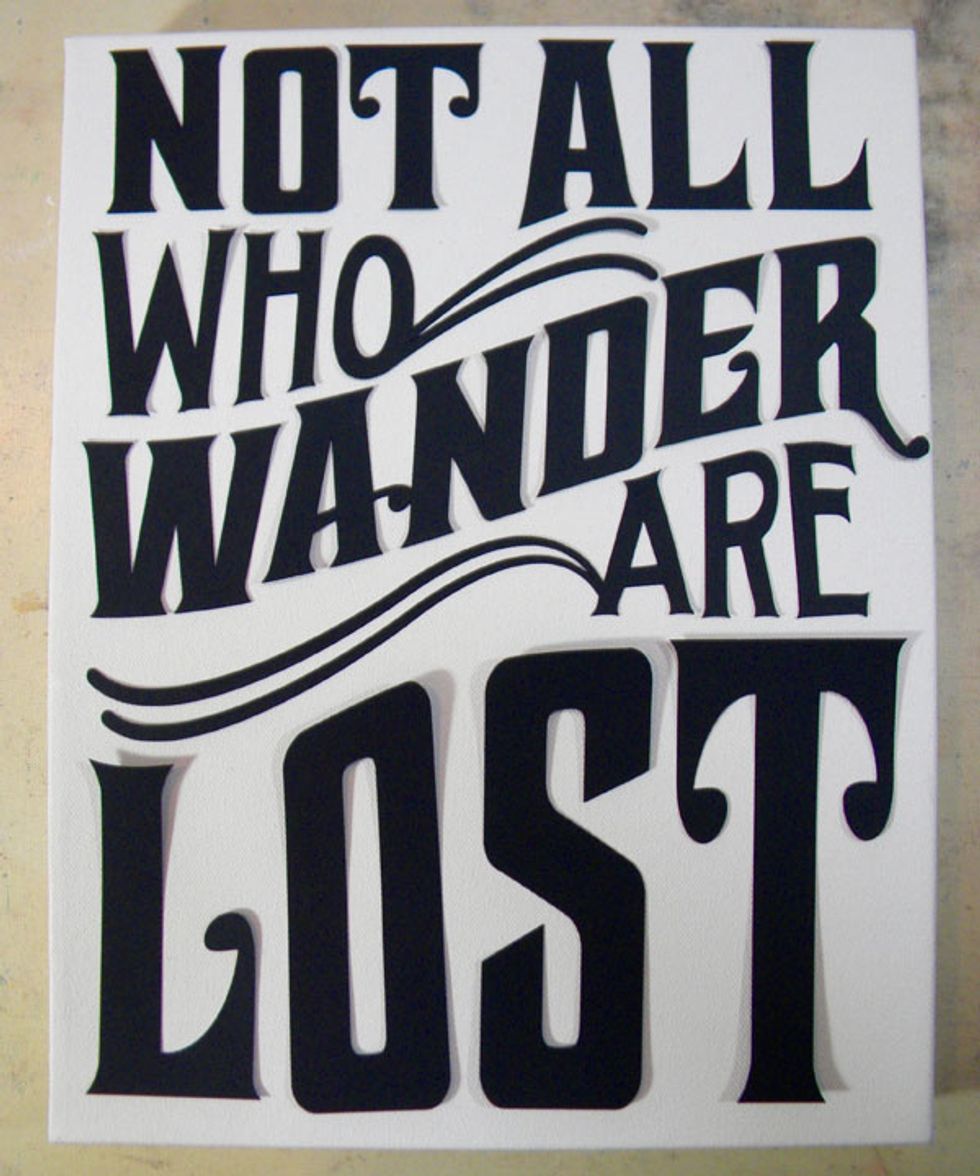 I cut the quote on my Silhouette Cameo to the size that would best fit the 9" x 12" canvas and played around with the placement of my quote till I got it the way I wanted it. No gluing yet!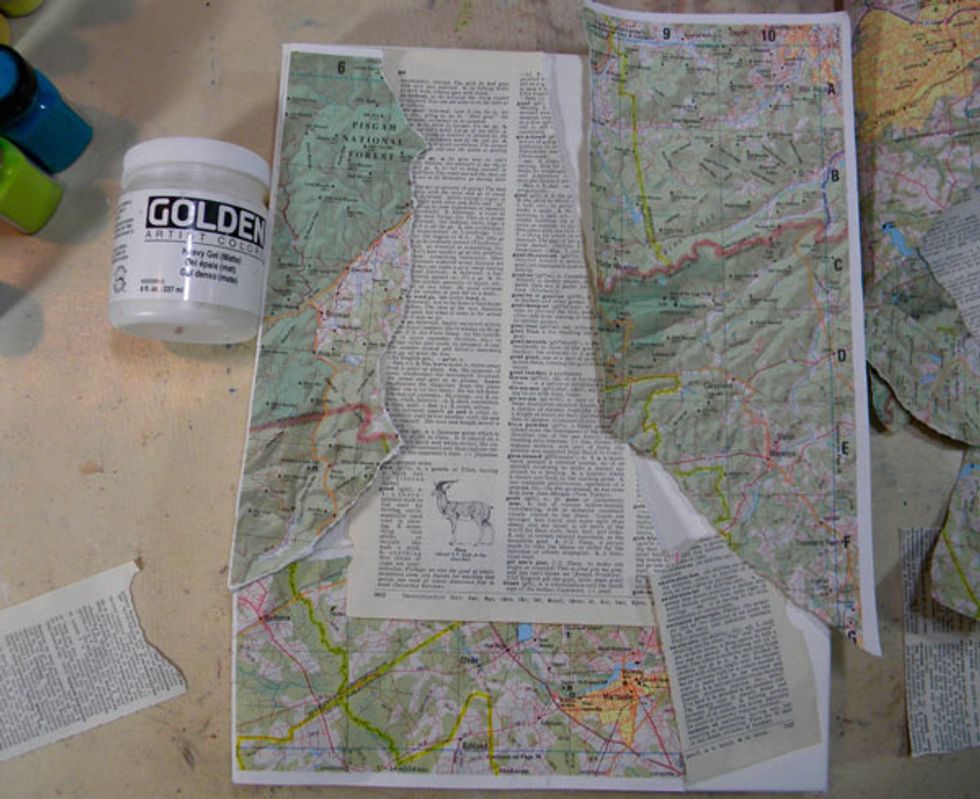 I wanted to use an old atlas page and some dictionary paper for my background. So I set my quote aside and glued down the paper using gel medium.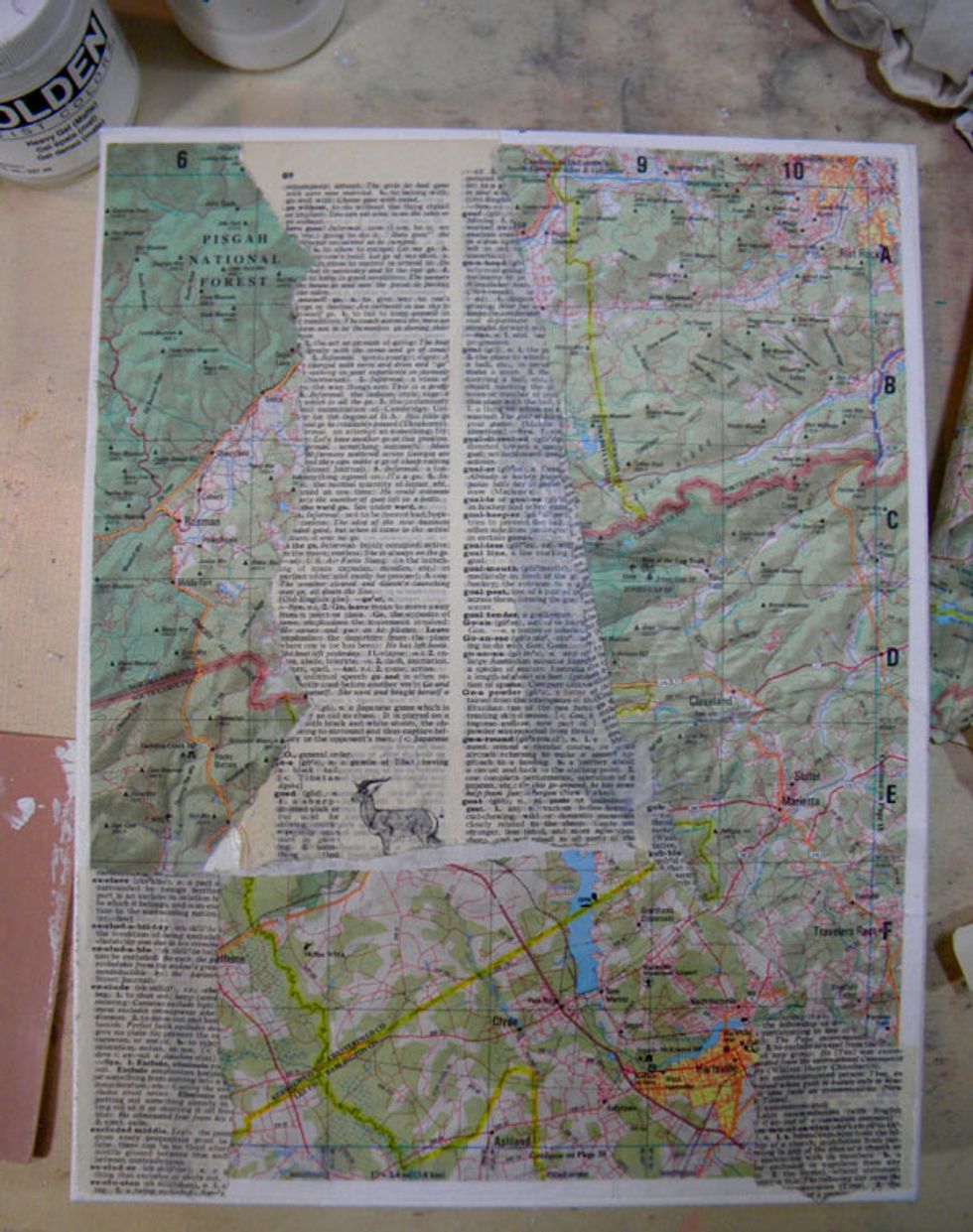 No matter how I try, I always get some ripples in my paper. I've tried lots of techniques, and now I embrace it as texture! Perfection is too hard folks! I painted a coat of matte medium on top.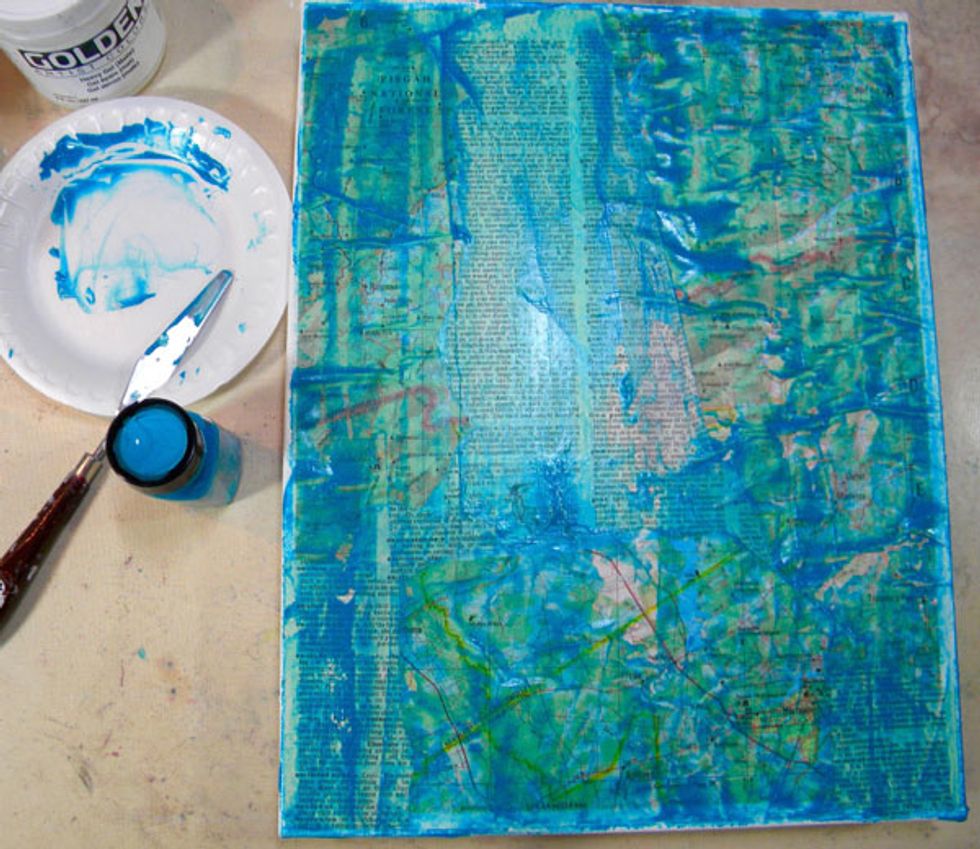 For a first coat, I applied one of my favorites , Fiji Velvet, using a palette knife and concentrating on the edges. I let every layer dry before adding another, to keep my colors vibrant.
Next, I applied Orchid Velvet using a palette knife. I love how I can see the paper underneath, despite layers of paint. That is what I love about Art Anthology mediums!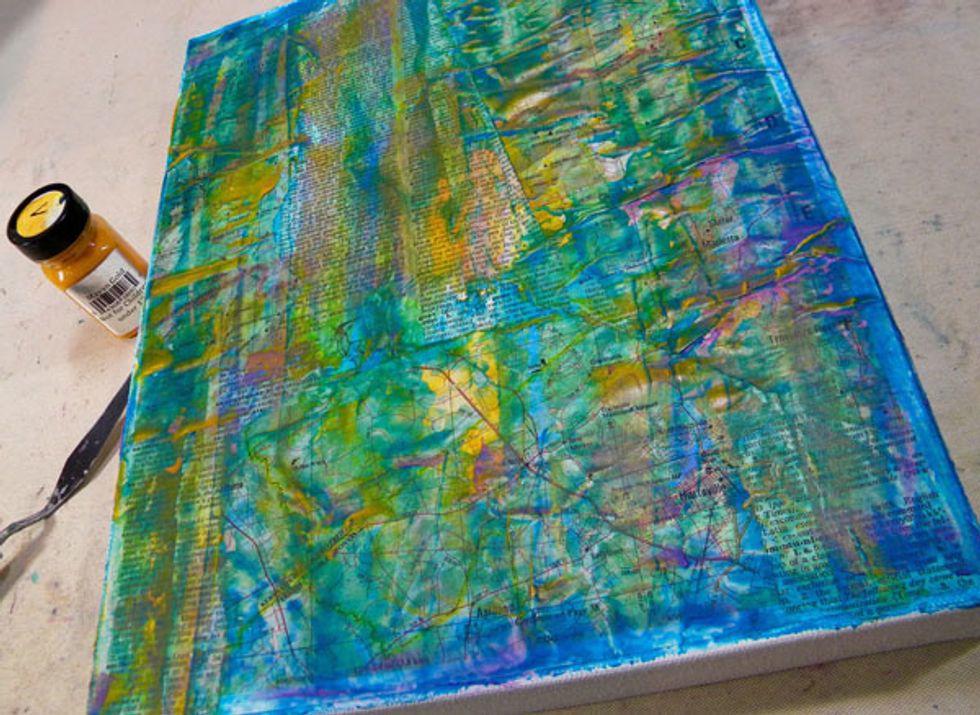 I wanted to have a burst of bright color in the background, as if someone turned on the lights. So I applied Mayan Gold Velvet using the palette knife, especially to the center of the canvas.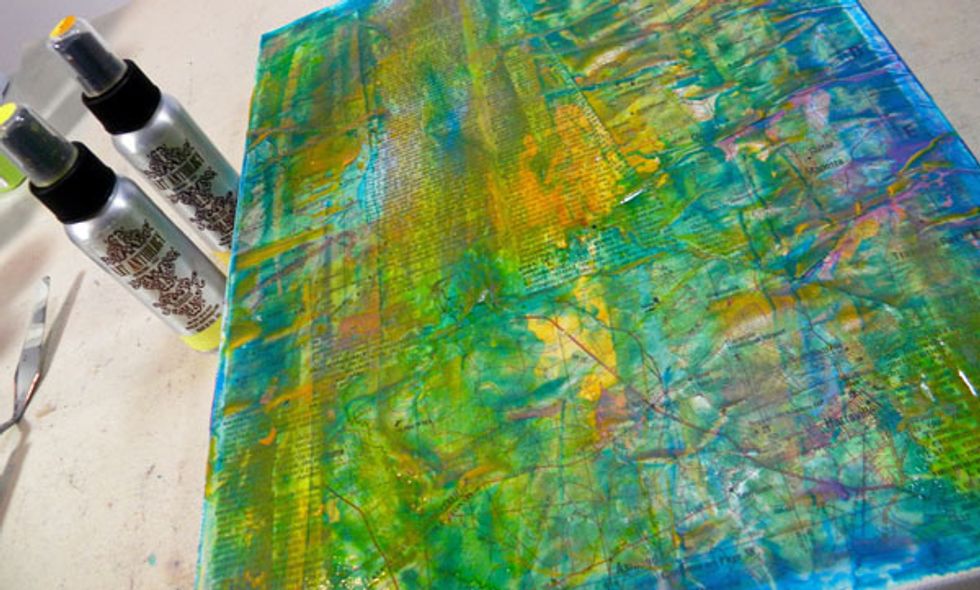 More burst of sunshine! I sprayed Timeless and Glorious Colorations Sprays to the center of the canvas. See how the Velvets caught the "texture" that was created by my imperfect paper gluing?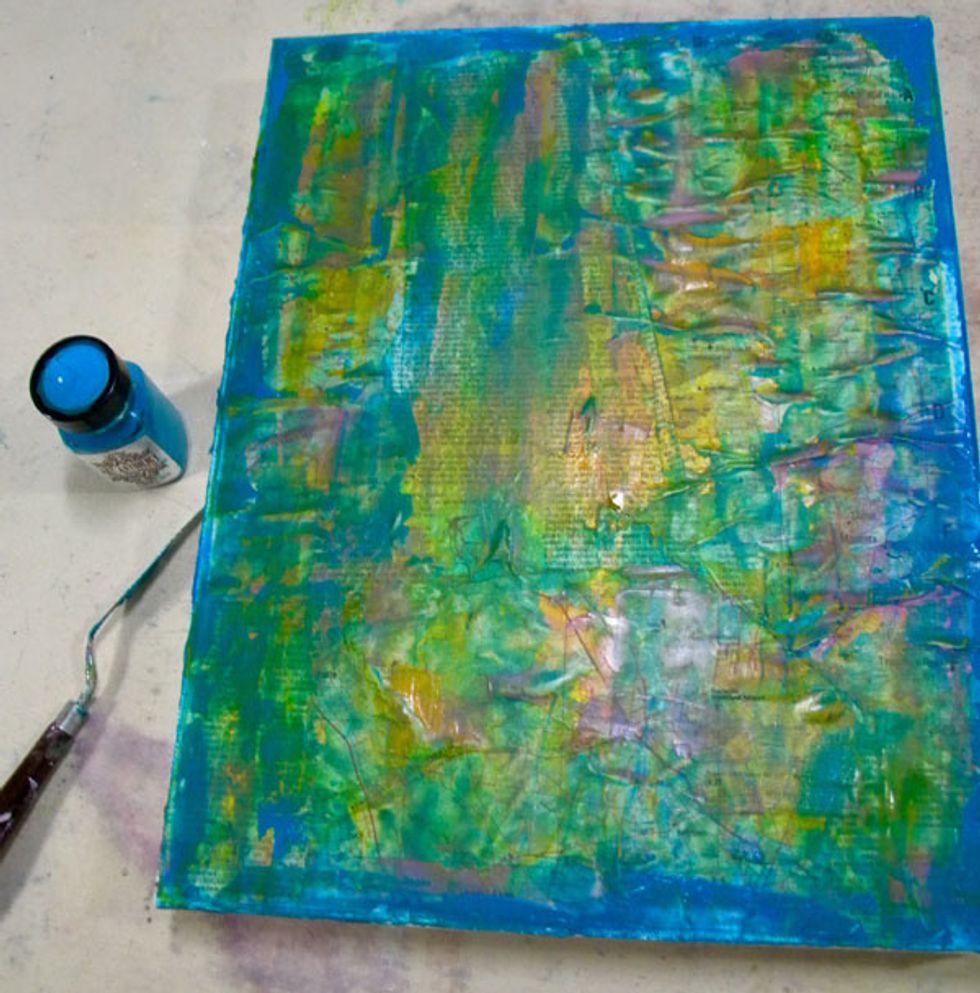 This is the canvas so far. I like to use Velvets, which have a matte finish, for my first few layers, then add the sparkle to the top. Once I add the black letters, it will come together.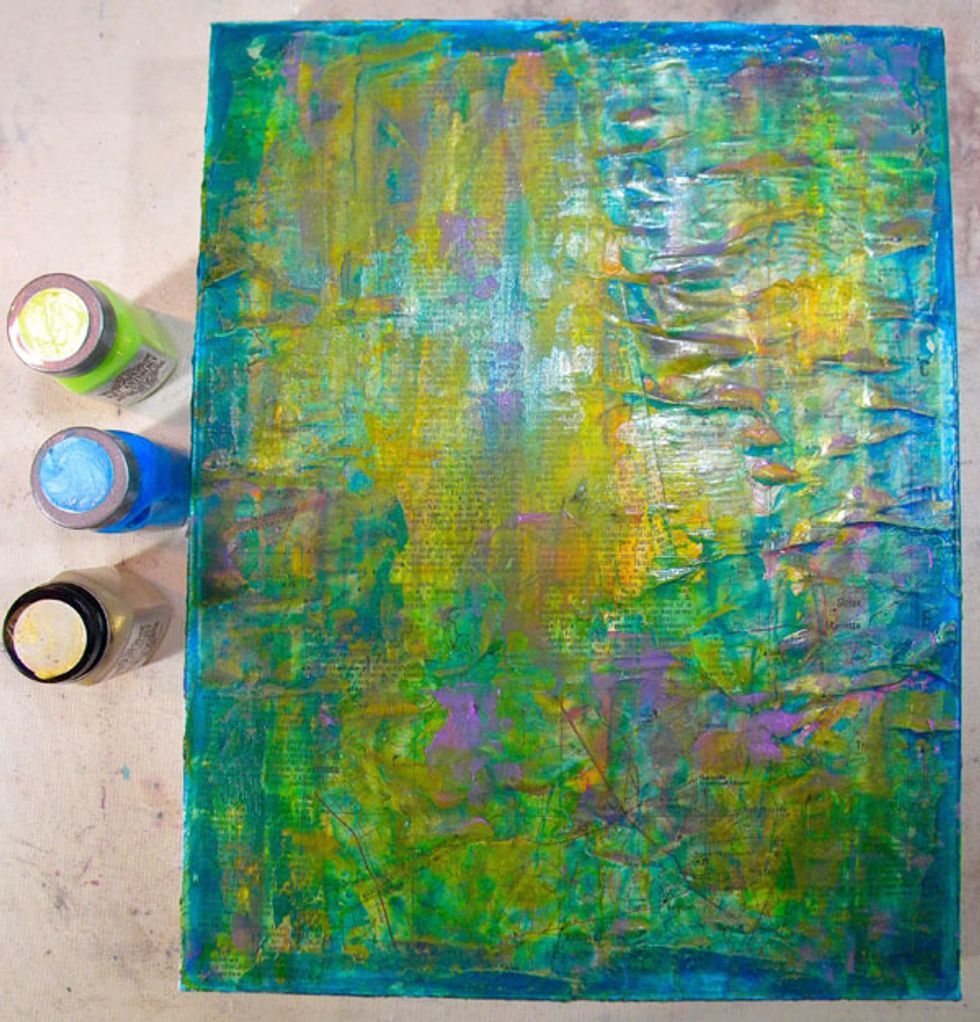 I added Baby Blue Eyes and Tink Sorbets with my palette knife randomly. Then for a touch of gold, some Gold Metal Effects.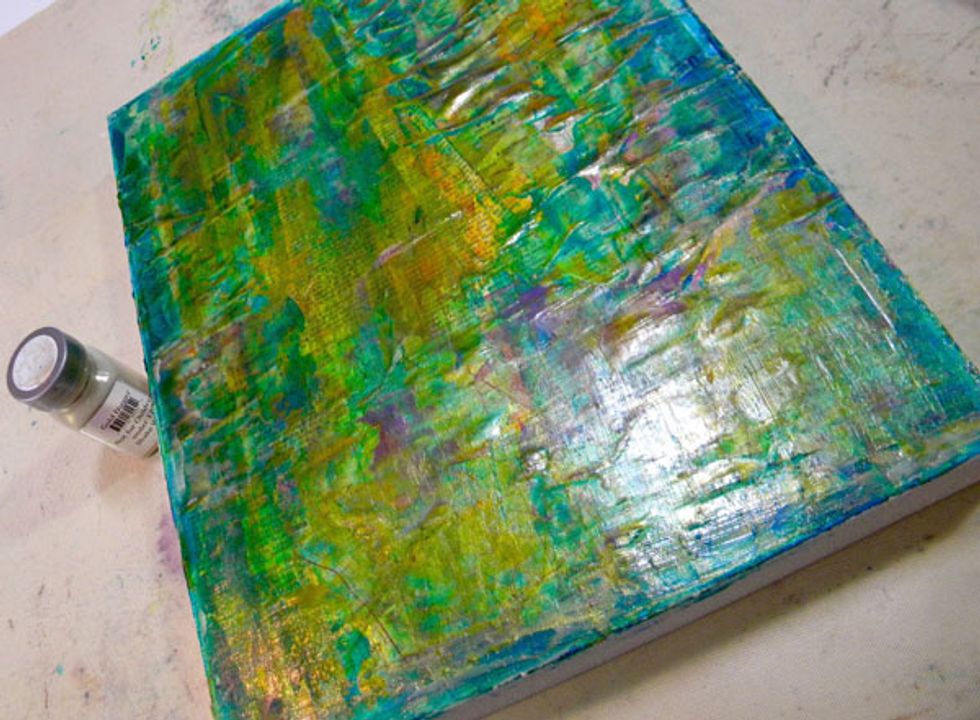 For the last layer, I painted the entire canvas with Gold Digger Sorbet, which is a very lightly pigmented (almost clear but not quite!) medium with fine gold glitter. You must get this color!!!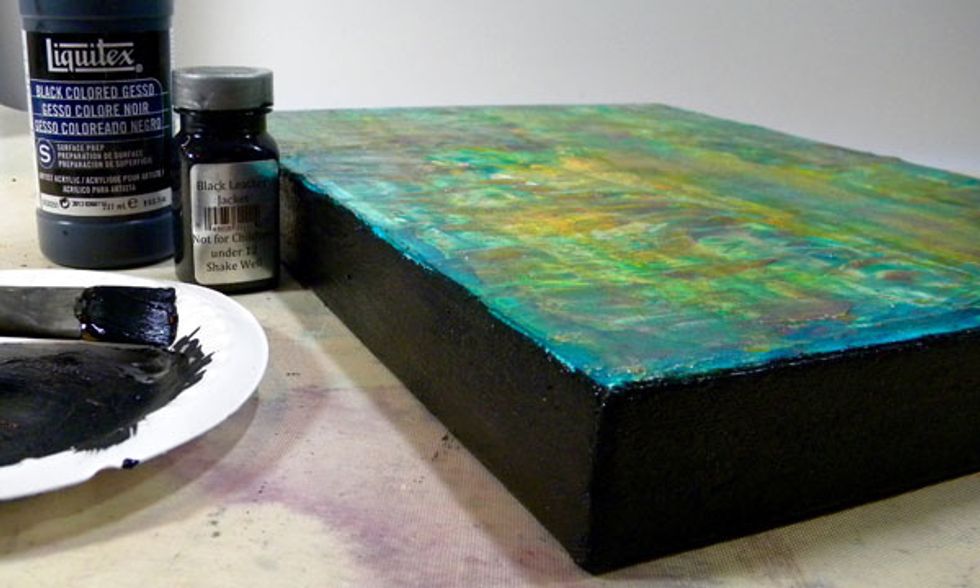 I gave the edges a coat of black gesso and let it dry. Then painted Black Leather Jacket Sorbet on top to add shine to the sides. I mean, you can't have too much shimmer and shine, right??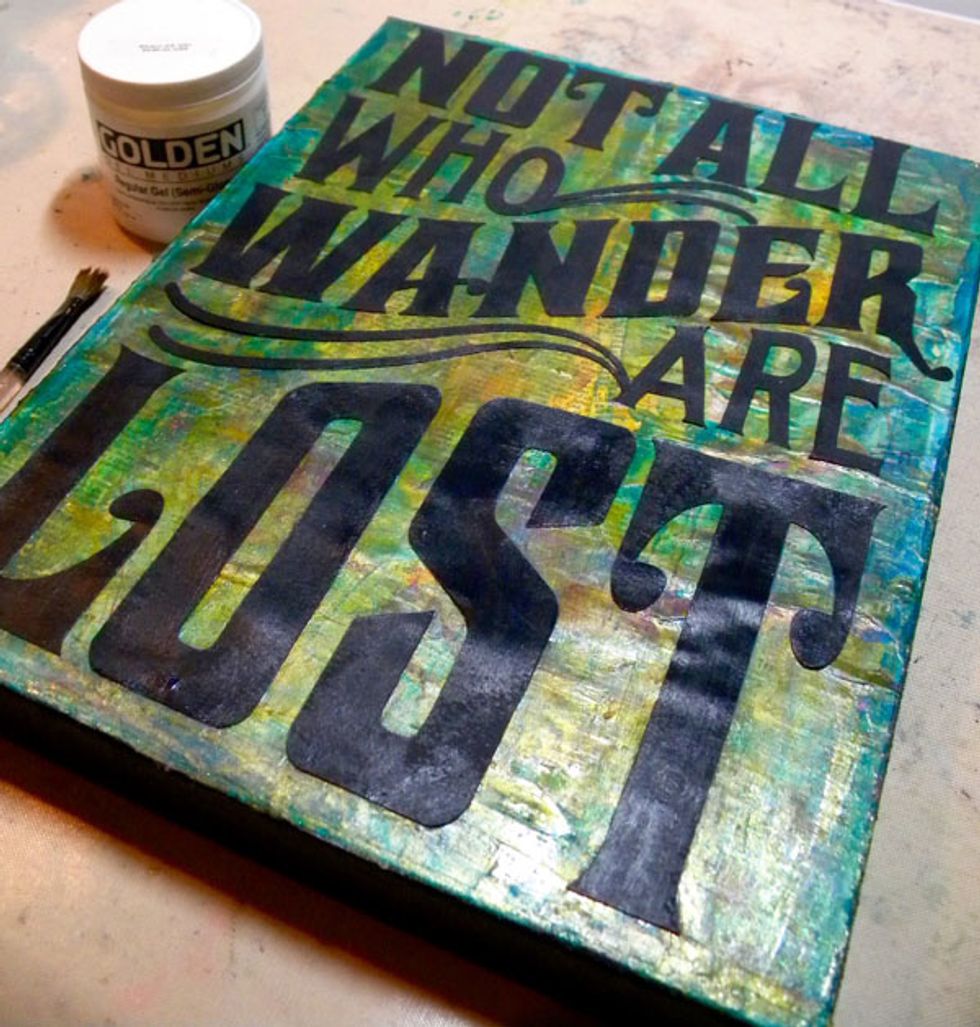 Use semi-gloss or gloss gel medium to glue the quote down. I didn't use matte medium because it would take away from the shimmer that I created in my last few layers.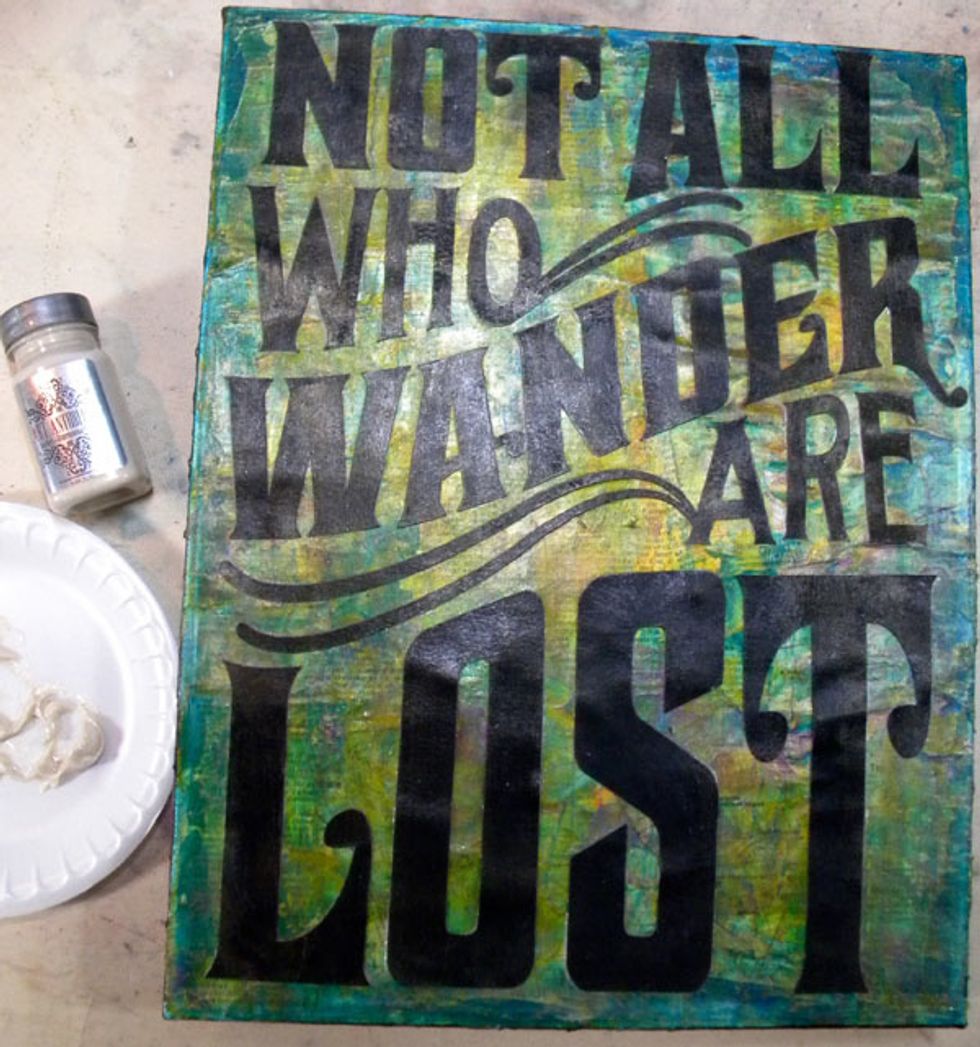 To seal everything, I painted another coat of Gold Digger Sorbet over the top of the whole canvas.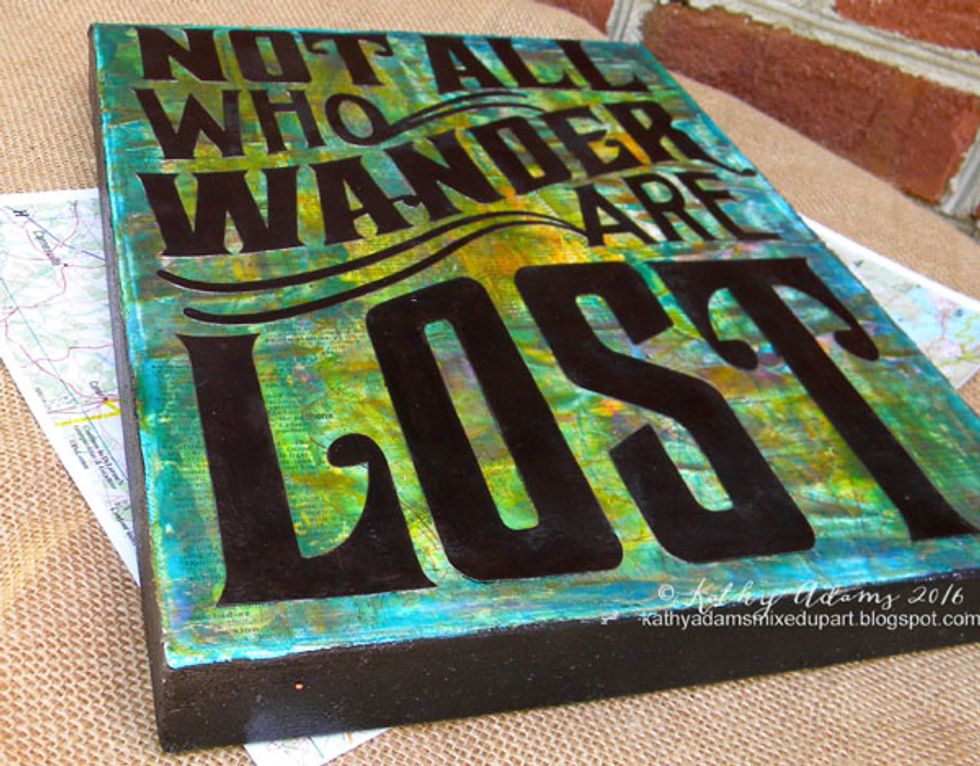 And here is a closeup of the finished canvas. You can still see the map and dictionary paper through all those layers. If you like that look, you must get some of Art Anthology's mediums!!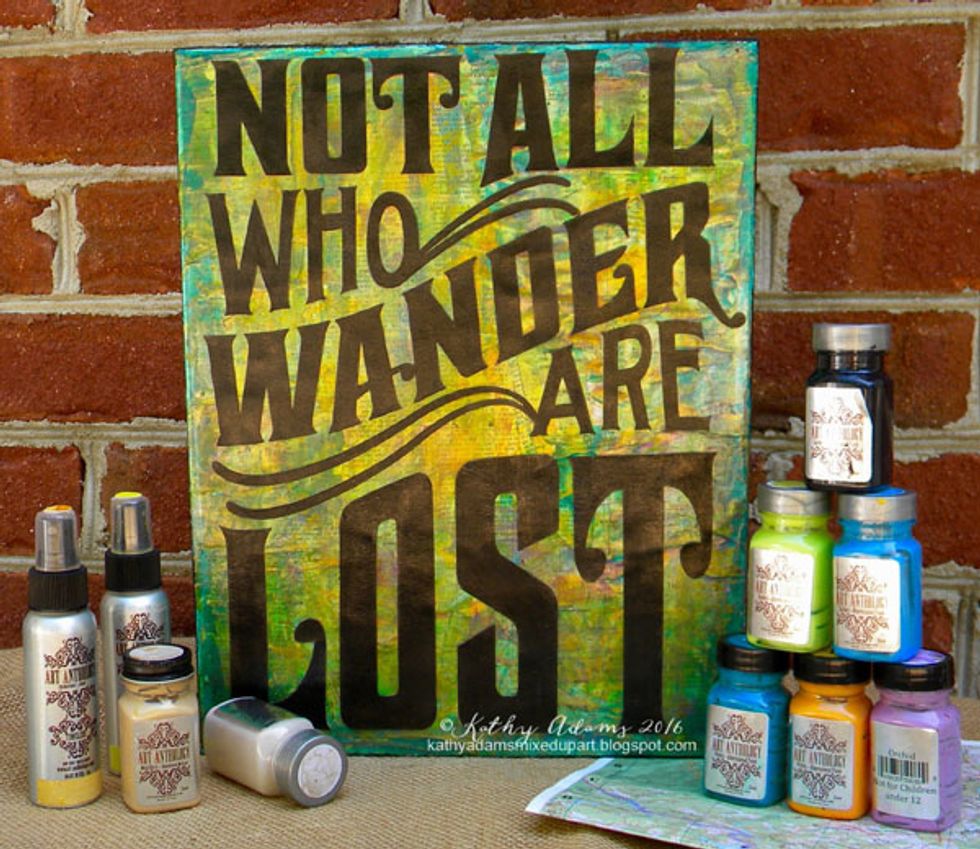 I think this will be a gift to my 19 year old son. He has been a wanderer since he could walk! Thank you for viewing my tutorial. Leave me some love in the comment section!
Fiji Velvet
Orchid Velvet
Mayan Gold Velvet
Baby Blue Eyes Sorbet
Tink Sorbet
Gold Metal Effects
Gold Digger Sorbet
Glorious Colorations Spray
Timeless Colorations Spray
9" x 12" Canvas
Subway Art Quote
Palette Knife
Gel Medium
Black Gesso
Art Anthology
Art Anthology is a manufacturer of dimensional mediums.\n\nCome chat with us in our Facebook Group: Art Anthology Adventures in Art