Curtesy of www.kidswithfoodallergies.org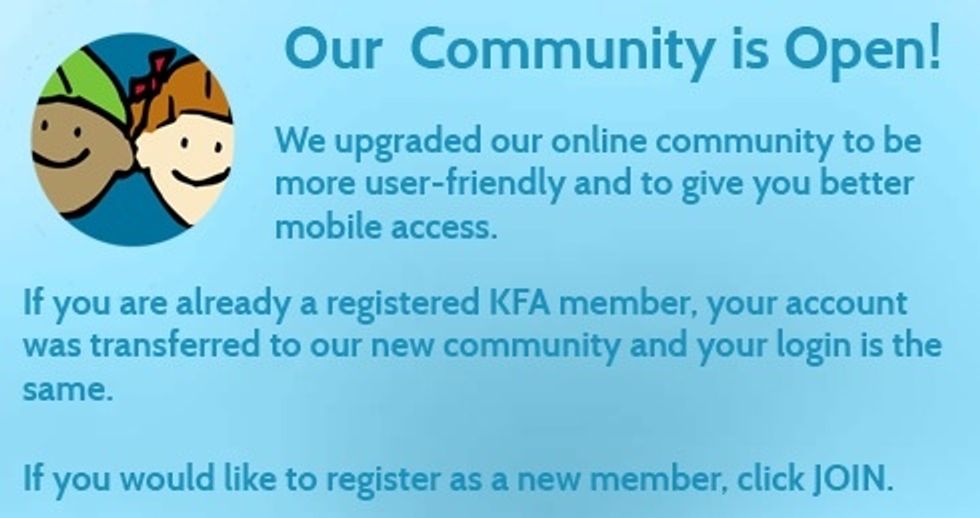 Kids With Food Allergies, Recipes for egg substitution. I don't work with them. I love people and children. Take care, use love and kindness.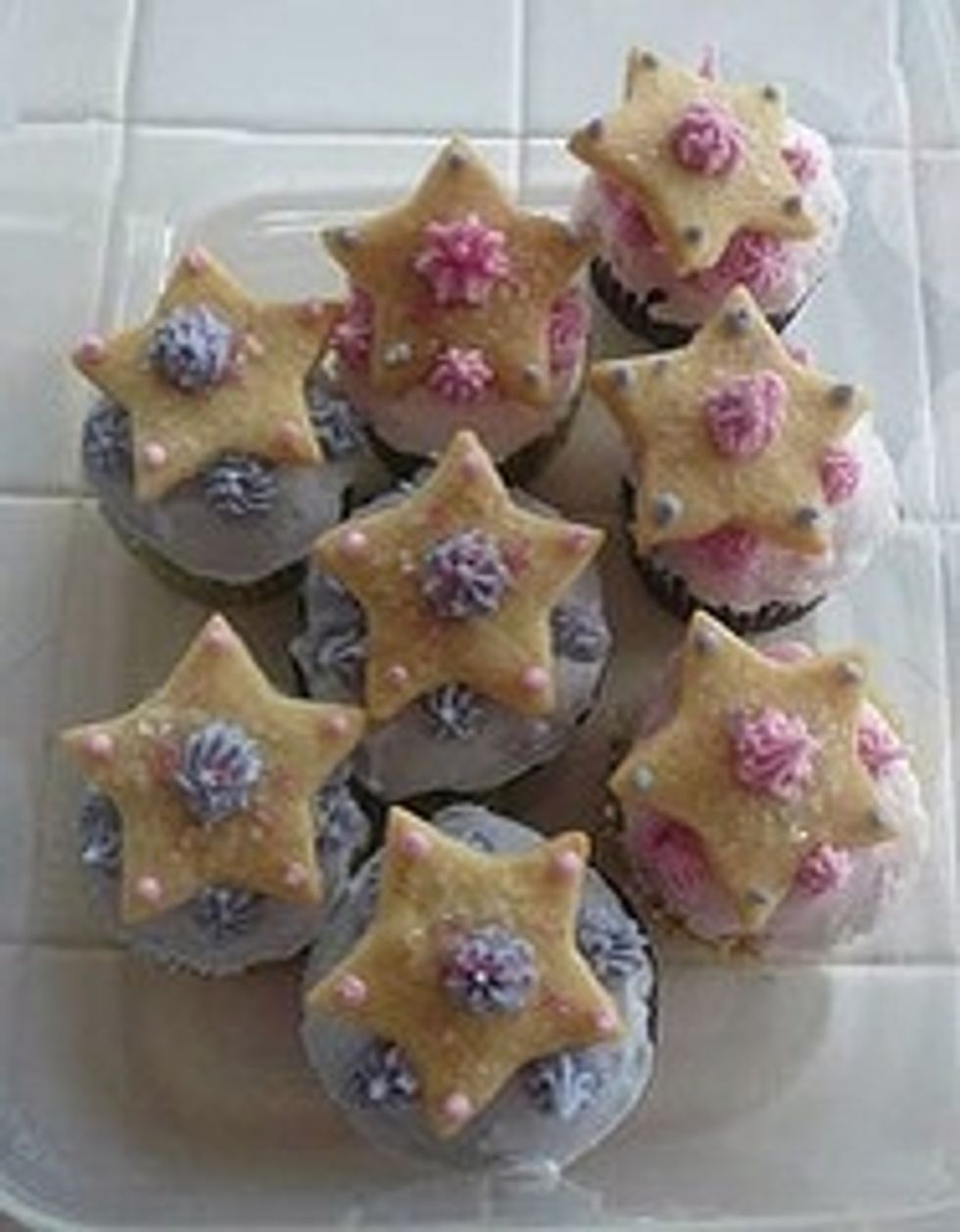 Wacky Cupcakes with Star Sugar Cookies Photo courtesy of Laura Giletti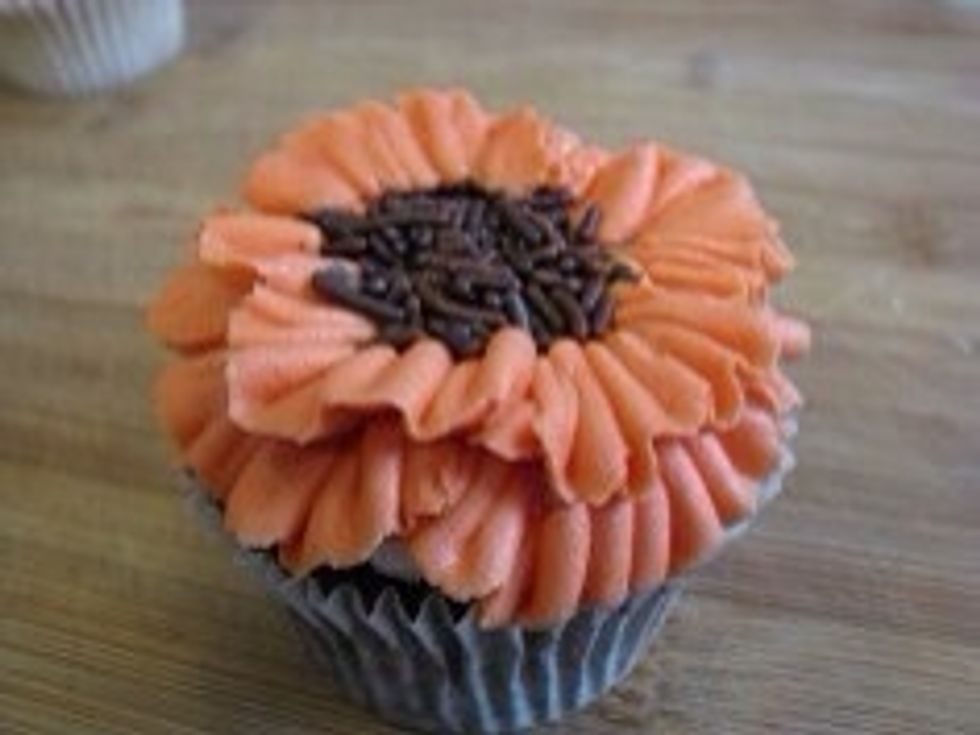 LOOKING GOOD SO FAR? KEEP READING.....
Overview: Basic Ingredient Substitutions for Food Allergies Many common allergens are also common ingredients in your favorite recipes. .
There are some ingredients for which you can easily and successfully use non-allergenic substitutes, and there are others for which satisfactory substitutes do not exist.
Whether or not a "safe" version of a recipe can be successfully made often depends on two important factors. First: what is the role of the allergen in the recipe?
Second: how many of the recipe's ingredients require substitutions? If the recipe only has 5 ingredients and you need to swap out 4 of them, the end result might bear little resemblance to
the original dish. The bottom line: sometimes you can create a "safe" version of a recipe, and sometimes you are better off finding a different recipe altogether.
Following general guide to ingredient substitutions for egg allergy. Please verify the ingredients and safety of any products named to ensure that it is safe for your child's unique allergy issues.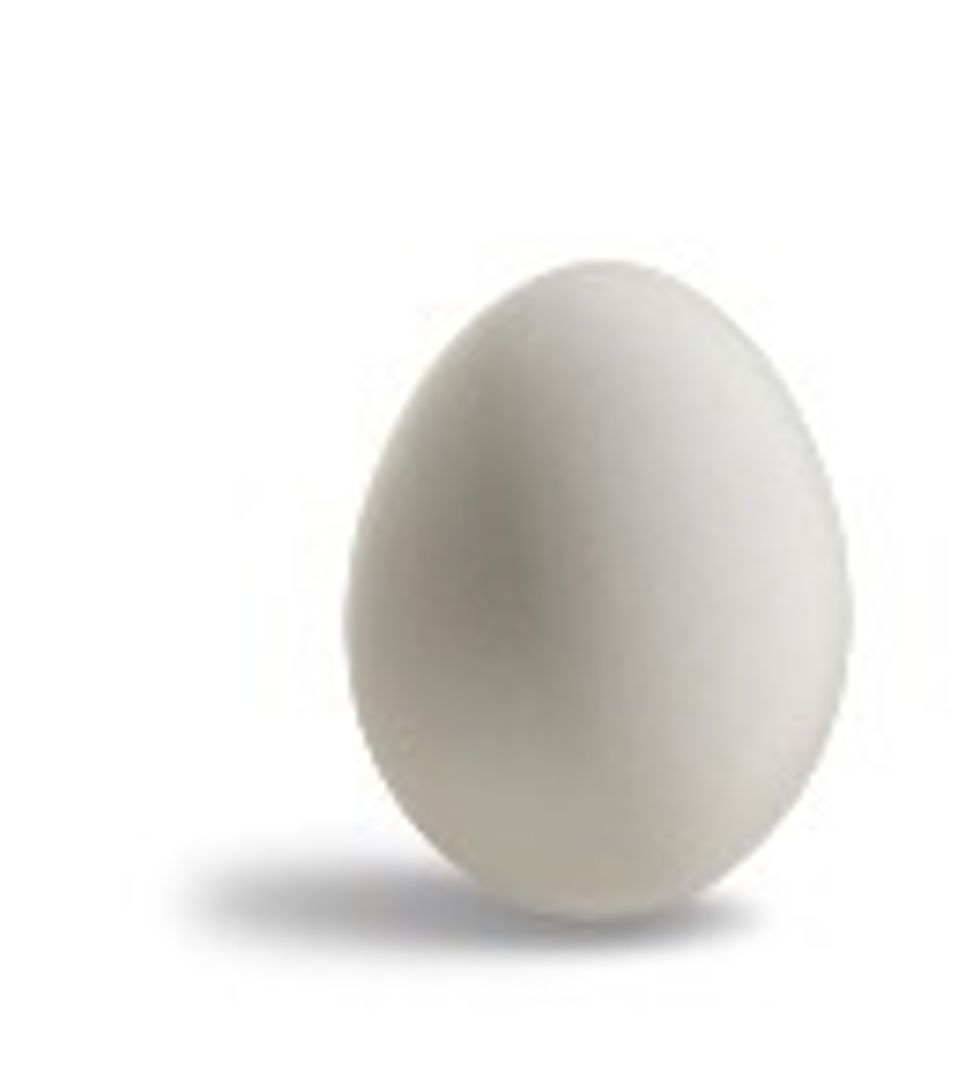 Eggs are great unless your a child with an allergy.
Allergy-Free Dessert Recipe: Kathy P's Wacky Cake Recipe Information Category: Cakes Recipe Created By: Kathy Przywara * SEE IT CAN BE DONE'.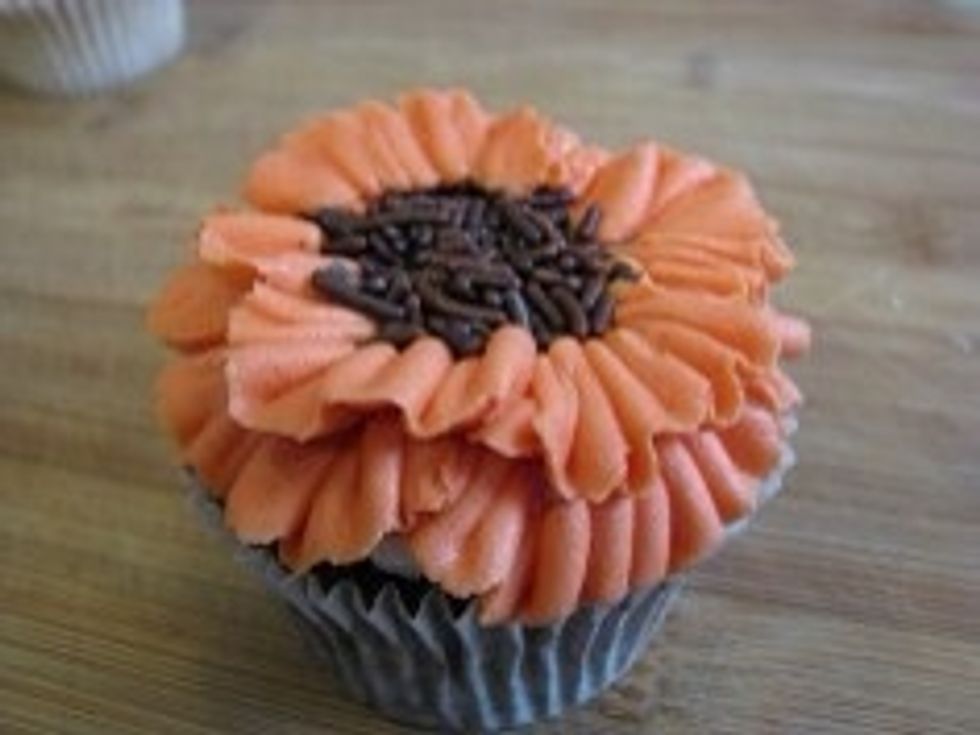 Flower Wacky Cupcakes
Ingredients 1 1/2 cup flour (see below for gluten-free options) 3 Tbsp cocoa powder 1 cup sugar 1 tsp baking soda 1/2 tsp salt 1 Tbsp vinegar 5 Tbsp oil 1 tsp vanilla 1 cup water
Instructions Preheat oven to 350F. Combine dry ingredients in a mixing bowl and mix Mix wet ingredients in a separate bowl and stir to combine.
You mix the dry ingredients, make 3 holes and pour the wet ingredients in.
Add wet ingredients to dry ingredients and mix until you get a smooth batter. Do not beat. .
Pour into greased and floured pan (8" square or 9" round) or 12 cupcakes. Bake in oven until tests done - about 35 minutes for cake, about 20 minutes for cupcakes
Comments Wacky Cake is a classic recipe from the Depression era because of the rationing of butter and eggs. The original recipe I saw mixed it right in the pan.
You can not screw this up. I even accidentally left out the oil one time and they were still OK - a bit dense, but OK. I've made it in several versions and even gluten-free.
The vinegar cannot be omitted, unless another acid ingredient (see below for orange or lemon alternative flavors) is substituted, since the acid is crucial to making this rise. (.Org)
We improve the day-to-day lives of families raising children with food allergies and empower them to create a safe and healthy future for their children. WWW.KIDSWITHFOODALLERGIES.ORG
In no way am I infringing on copyright laws. I just copied, pasted and used my time freely. All to benefit this organization. Please keep this in mind and visit their organization. SEALED WITH LOVE
ONE LAST NOTE. I happened to see a comment on one of the great recipes on Snapguide. A parent asking for advise for their child's EGG allergy. I hope this helps. Jane
1 Computer
1 Google Search Engine
1.0 Lots *of Recipes for Kids
*Baking Substitutes for EGGS
*Plenty of Material FREE
1.0bnch *Give them plenty of "Love"
1.0gal ** SMILE ;D
Jane From Ky
I'm a wife, Mom and a grandmother. I'm also retired. Enjoy life to the fullness. You never know how much "time" you have!