Make use of the boring free office time to 'wow' your janitor & create a statement along coworkers ;)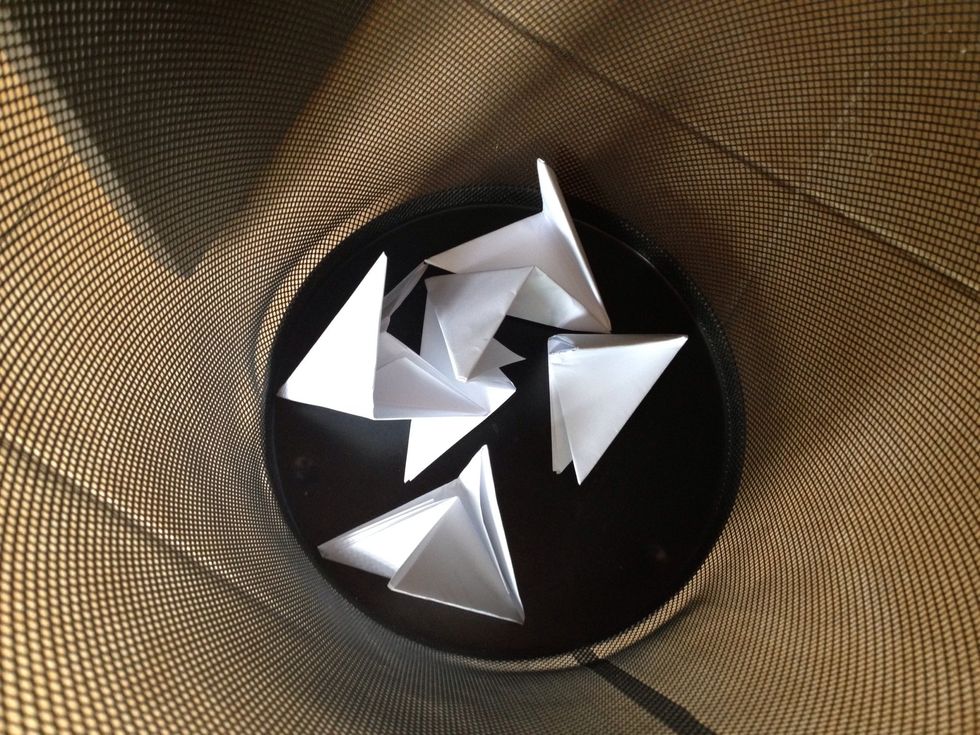 Having well 'Handled' trash can be 'attractive' & 'neat'. Read along and follow the steps to wow the janitors! ;)
First of all, you need to identify your papers that are supposed to be trashed, if the paper shredder is not an option.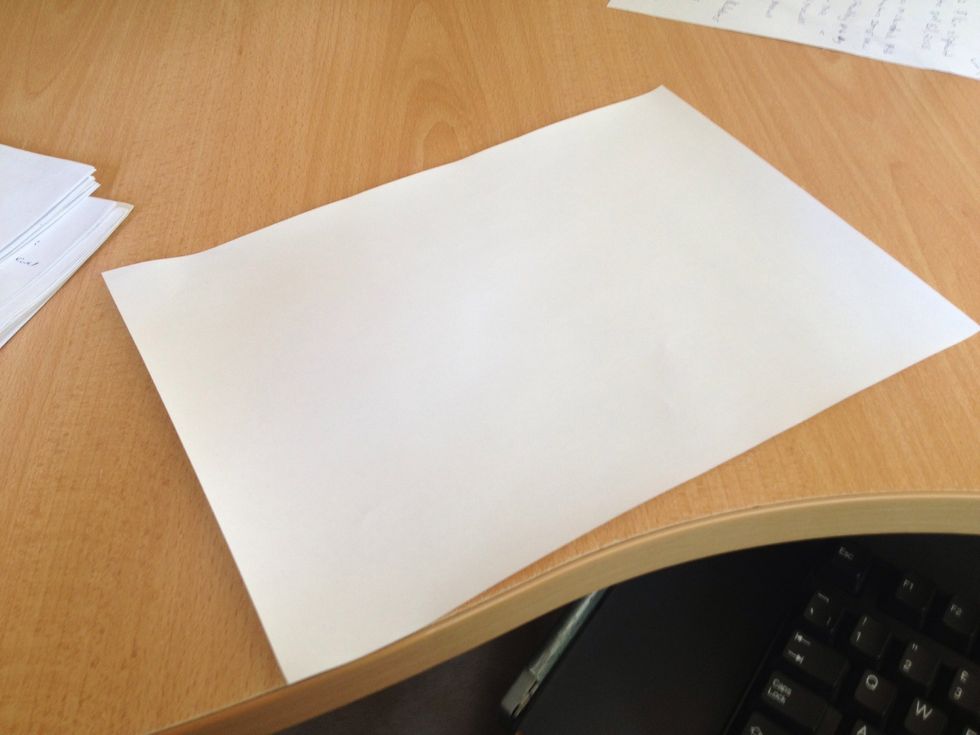 Take one of the papers, lay them on the desk.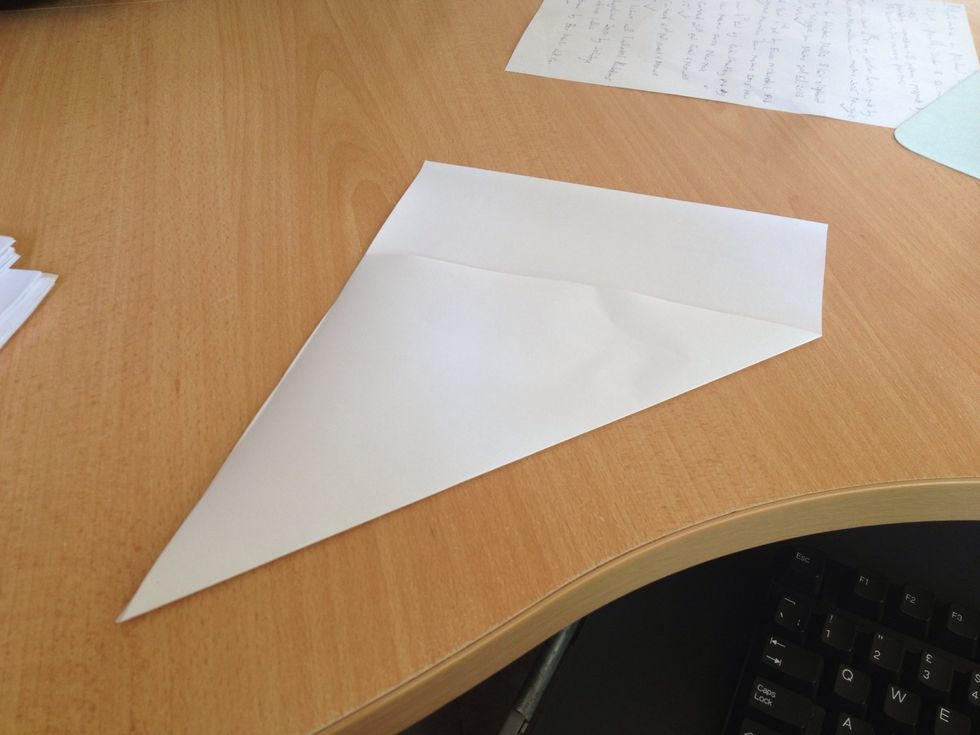 Quickly Fold one side of the sheet to make a triangular shape with one end still rectangular, as shown on the photo.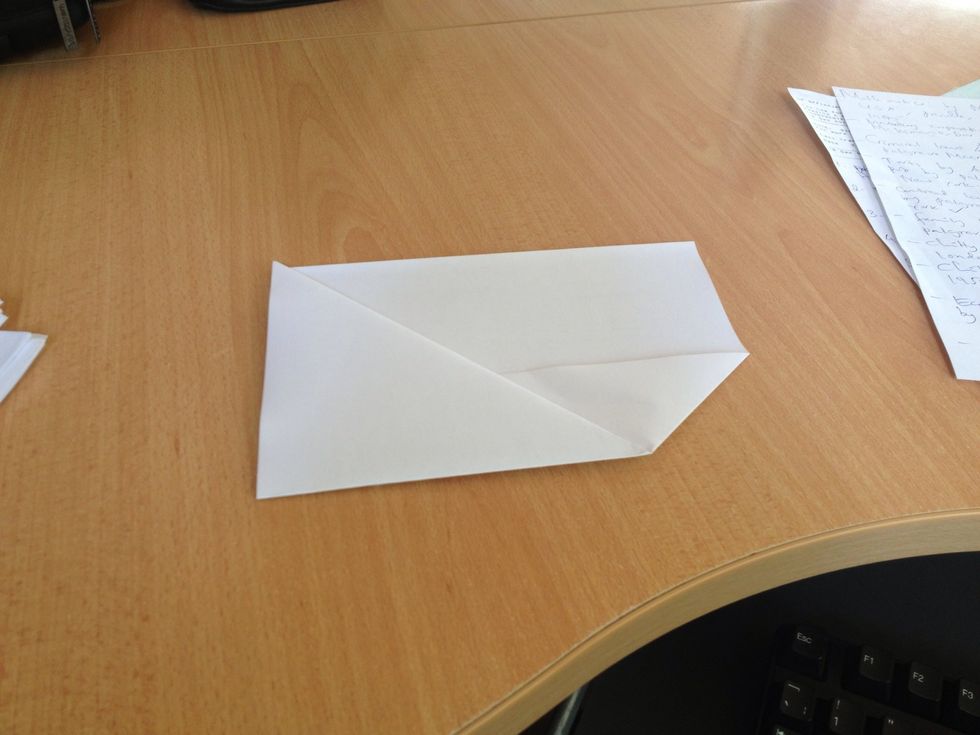 Continue with the triangular part by folding it towards the rectangular side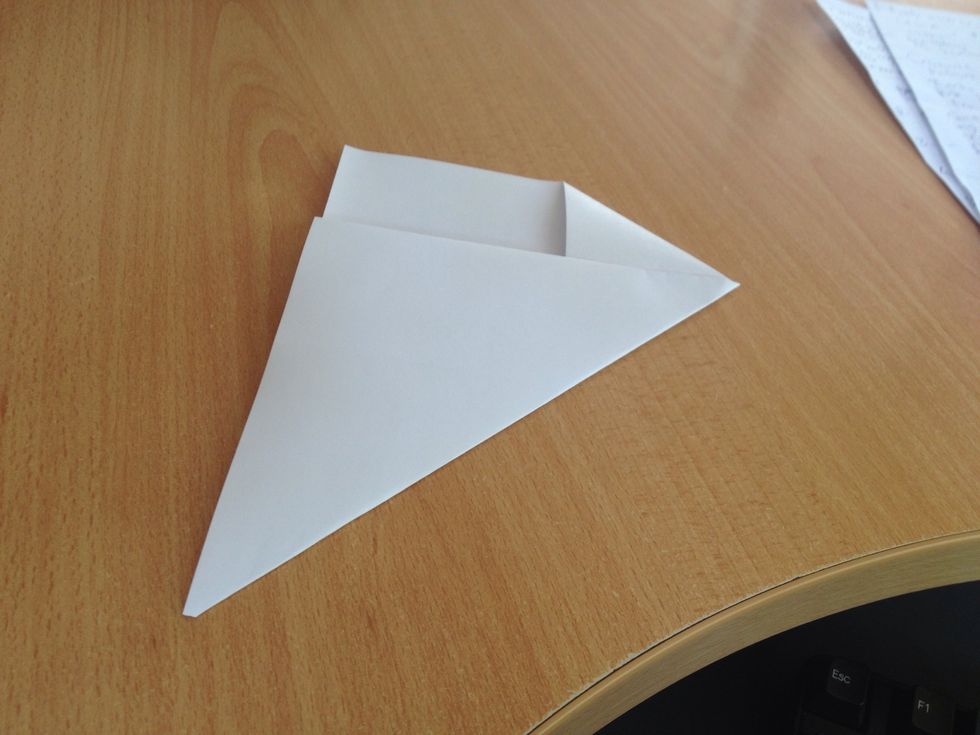 Golf right along the middle-base part of the triangle, and fold the remaining end back on top the triangle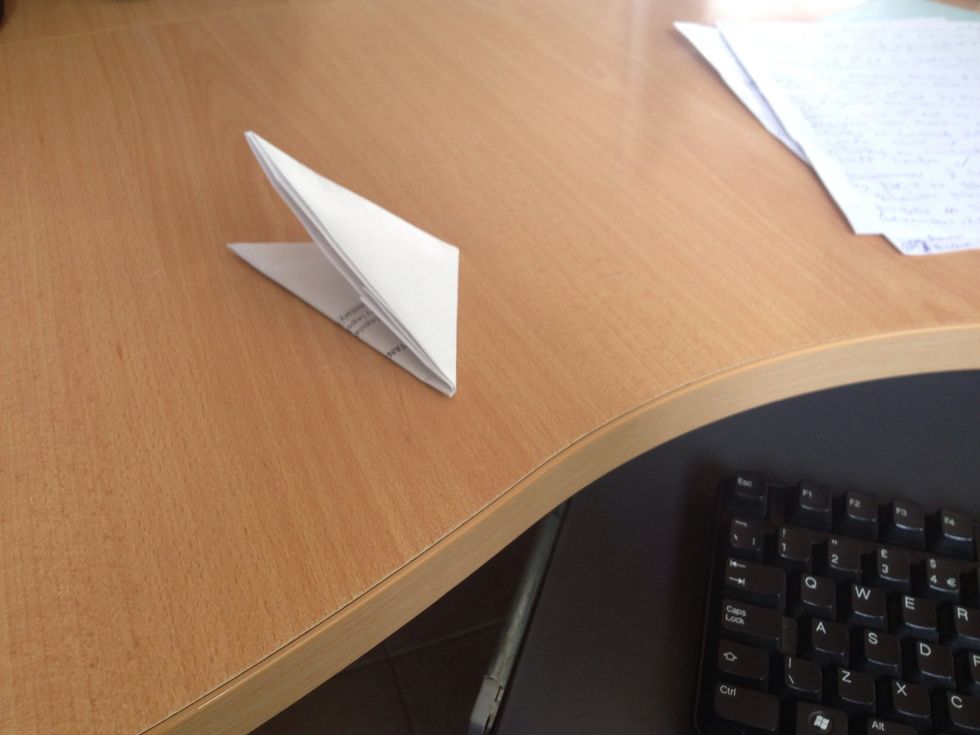 Now since its a complete triangle, fold it over in half to make a smaller triangle
From this step on, it's on you to regulate the size of the triangles by folding into smaller or medium sized ones. Smaller ones save space.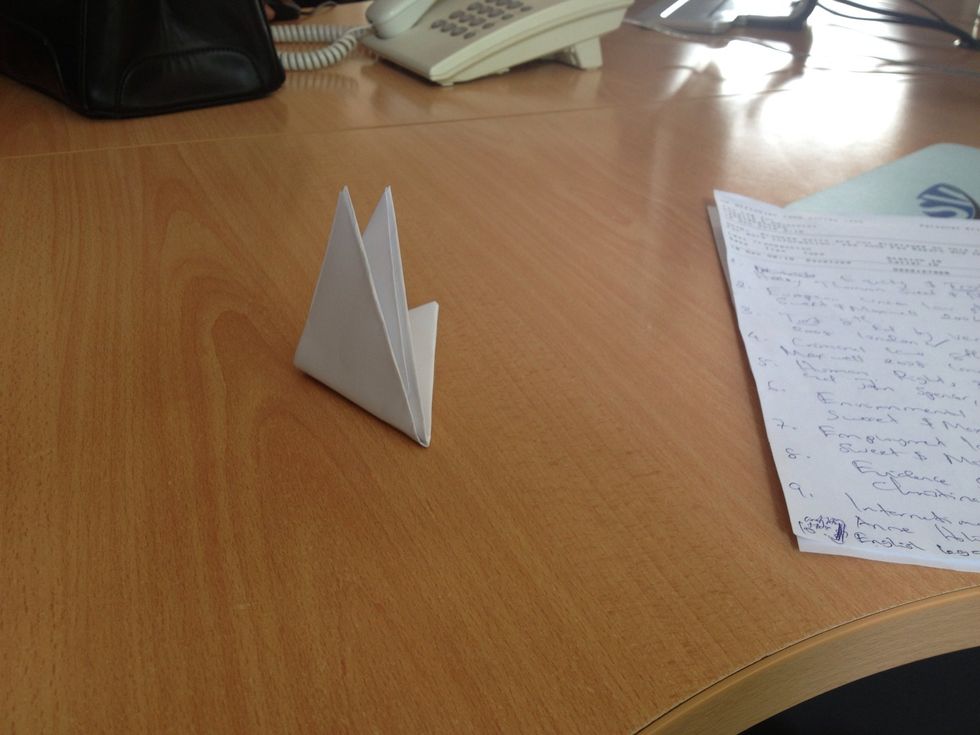 I folded mine more (2 times). This creates the illusion of 'numerous' origami swan-like triangles bound together when inside the bin.
Throw 'em!. Looks neat.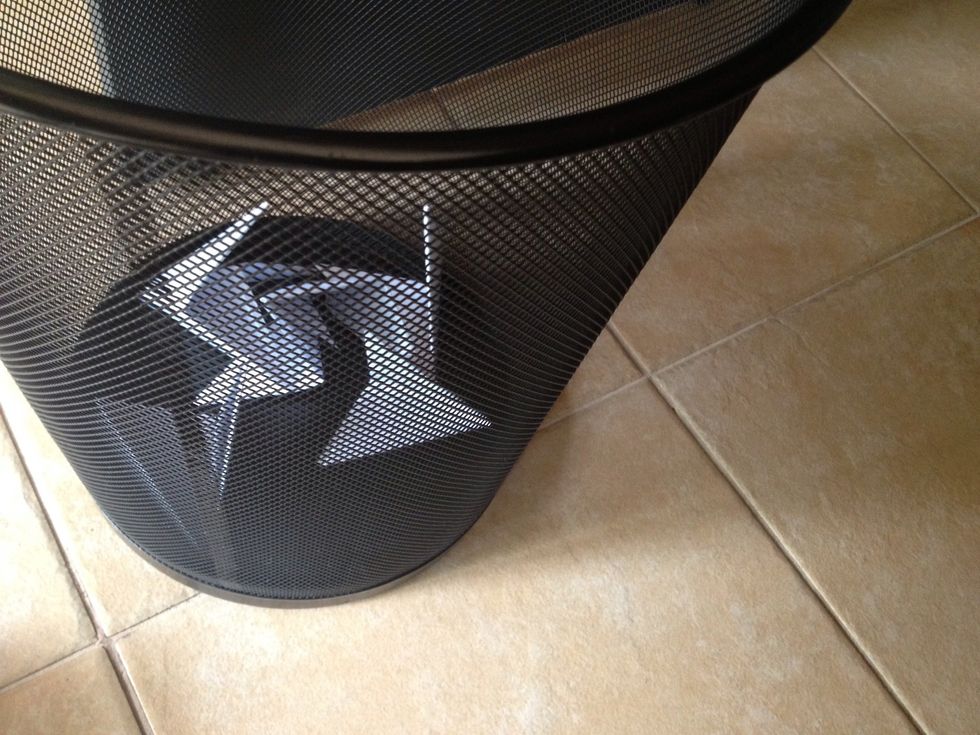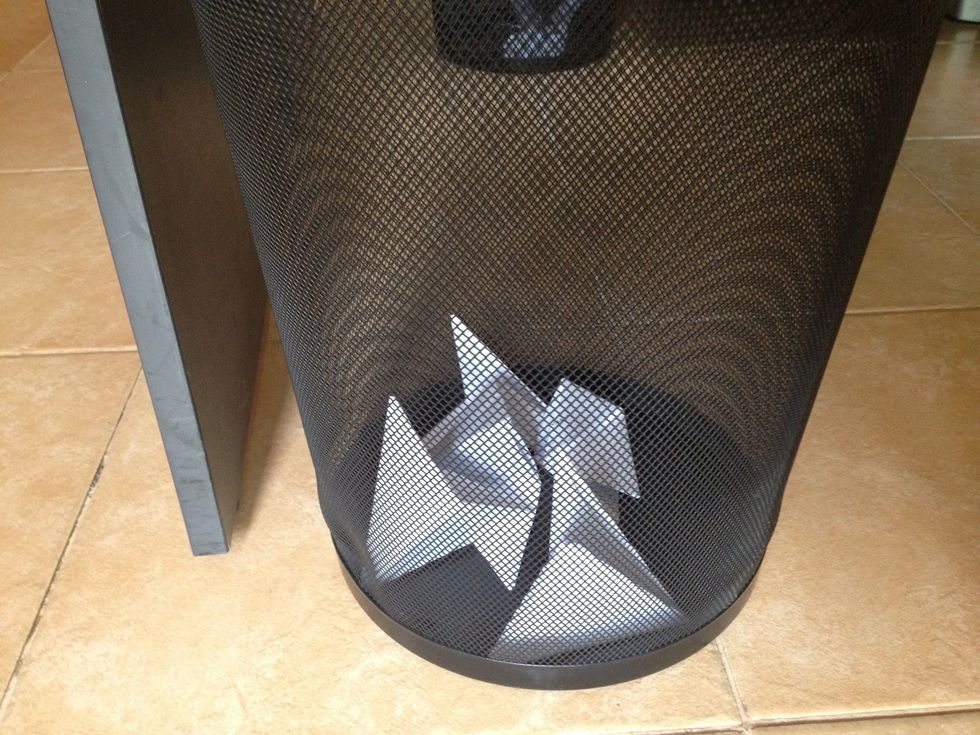 Looks cool, right?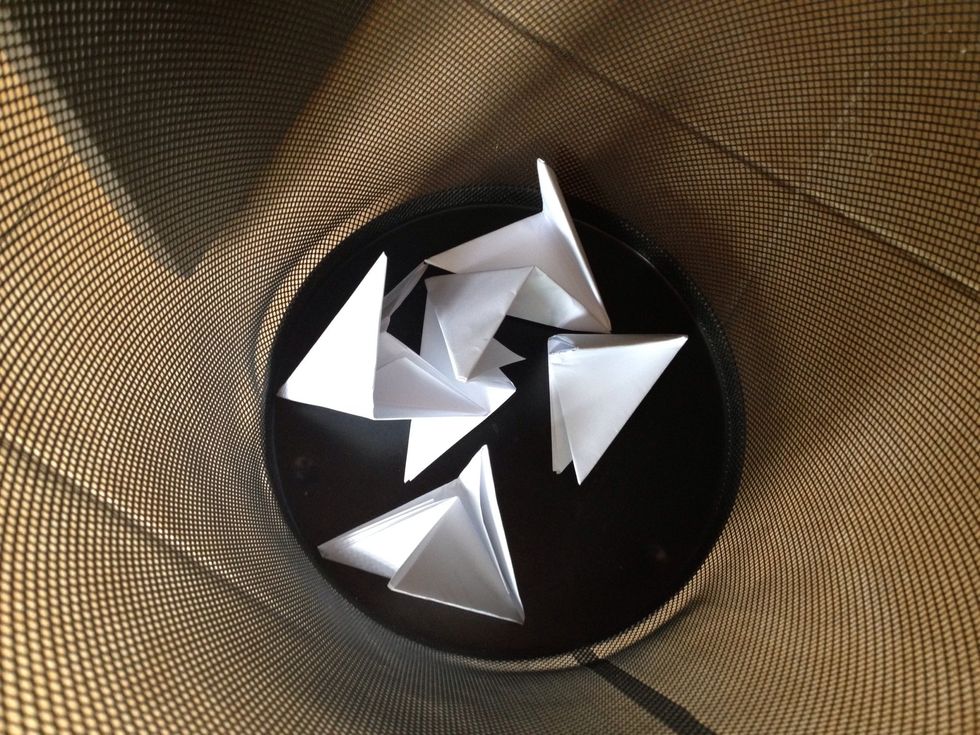 Make use of your boring office free time by creating your 'stylish trash time' ;)
TIP: If a sheet has one clean side, fold in the written side to create clean, blank triangles for a minimalist look & feel. 2. If you work with colored paper, it could be even more fun. It's color! :)
1.0 Trash bin
Office, Classroom, Home Office etc
Paper trash