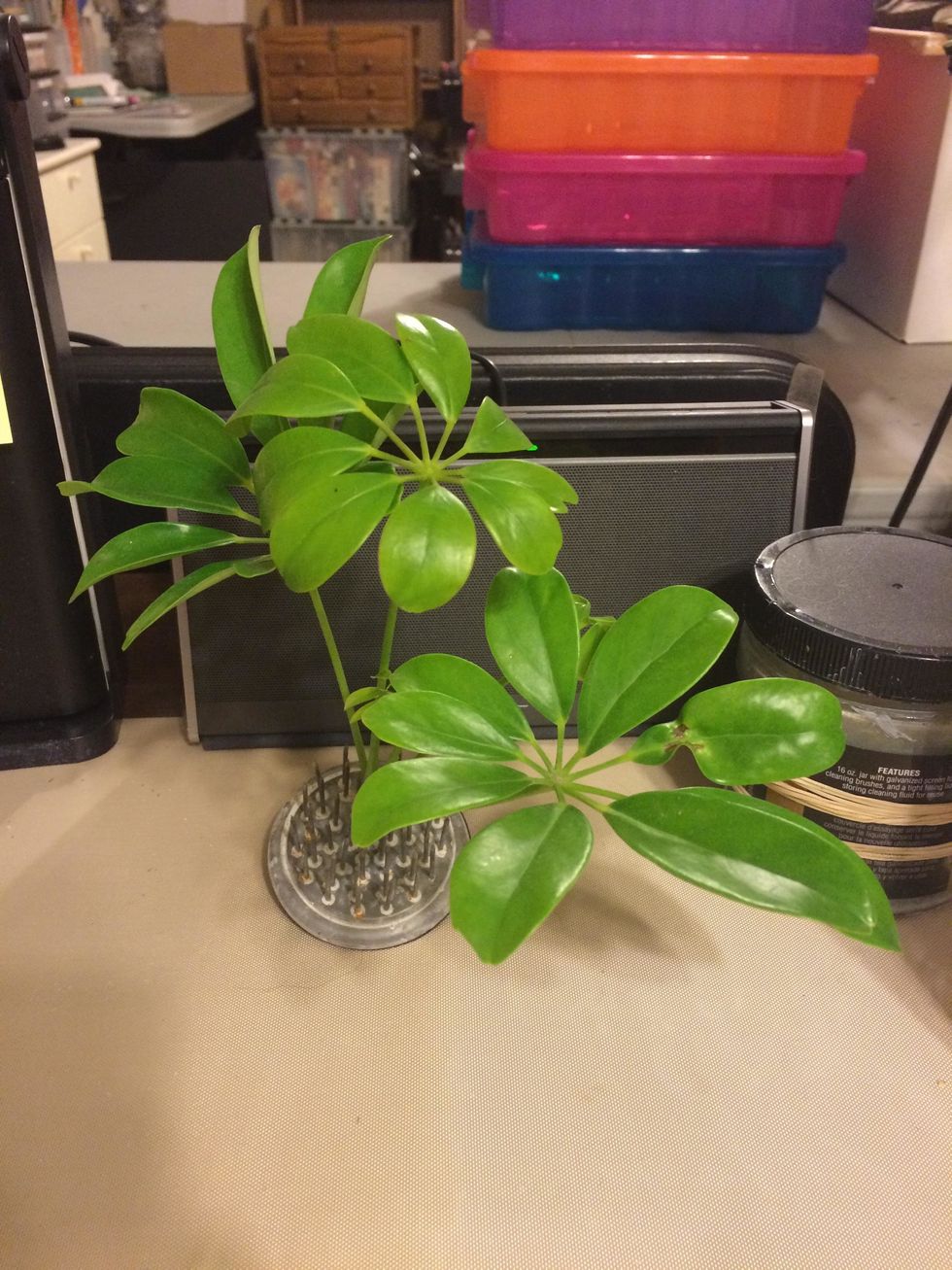 This is a leaf study, in which I study how to draw and paint leaves.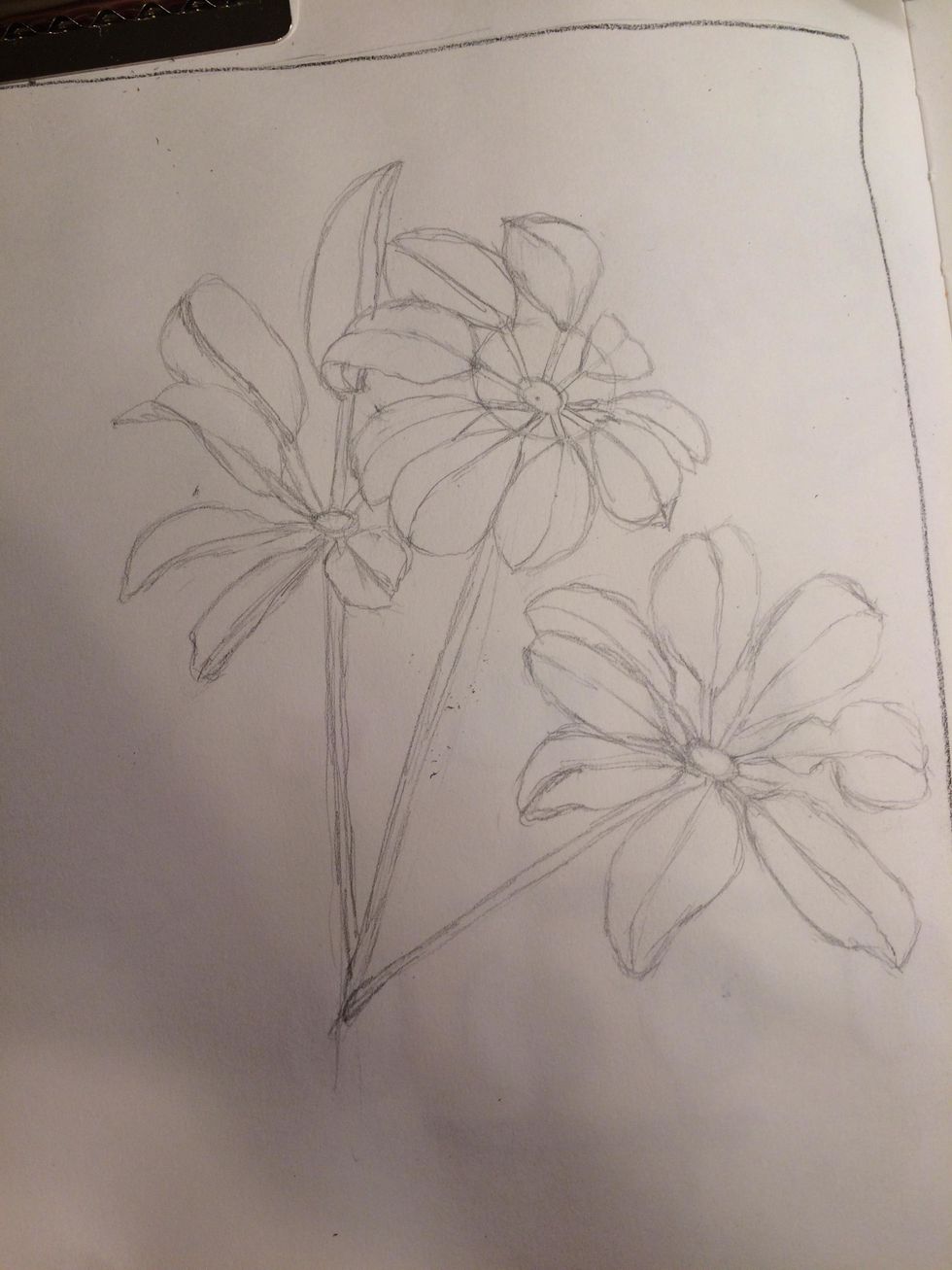 I started by sketching them in my art journal with a pencil.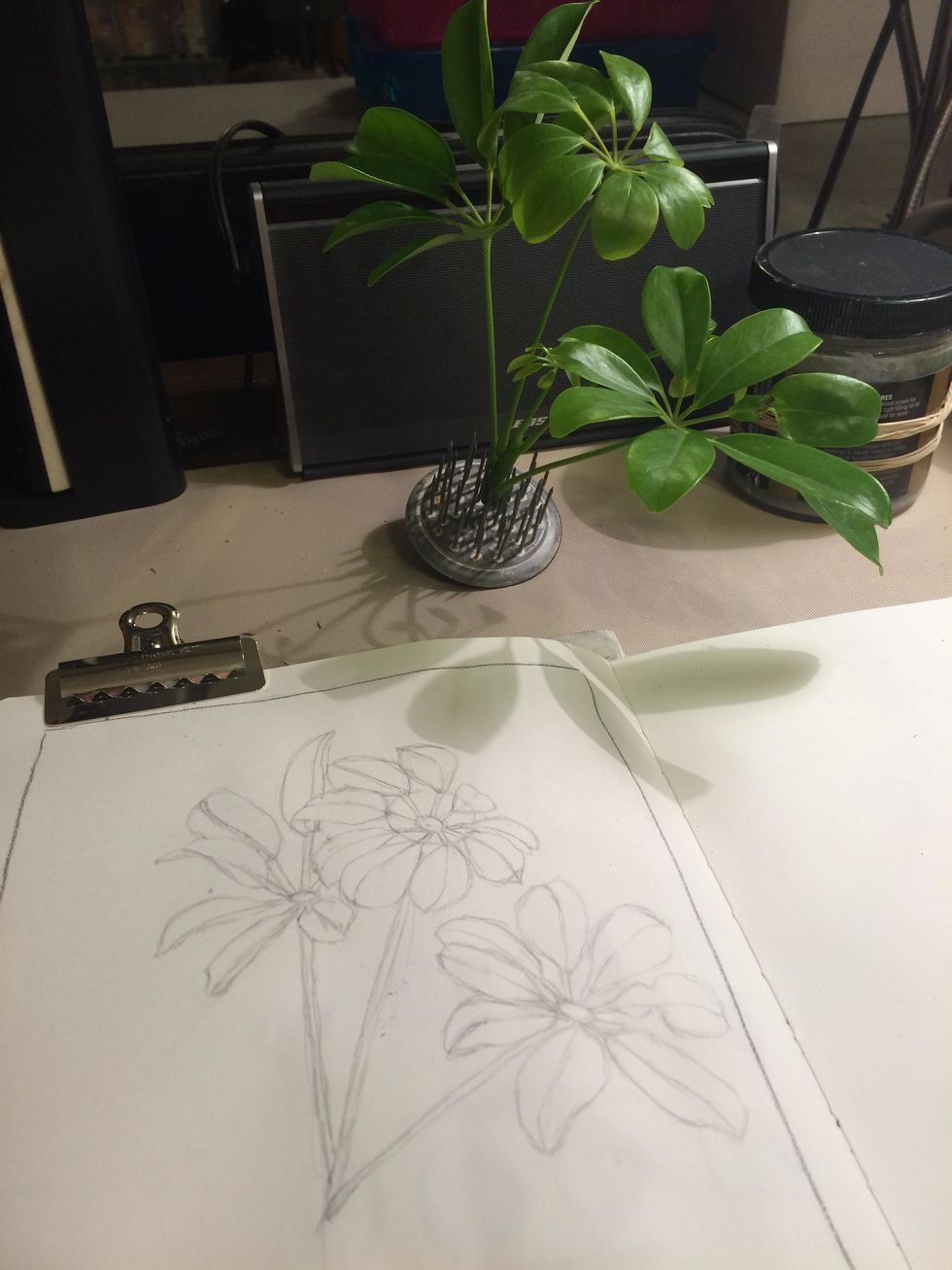 Because I picked these leaves off a plant from outside, the life expectancy is limited, so I took a photo of it to reference once they have gone limp.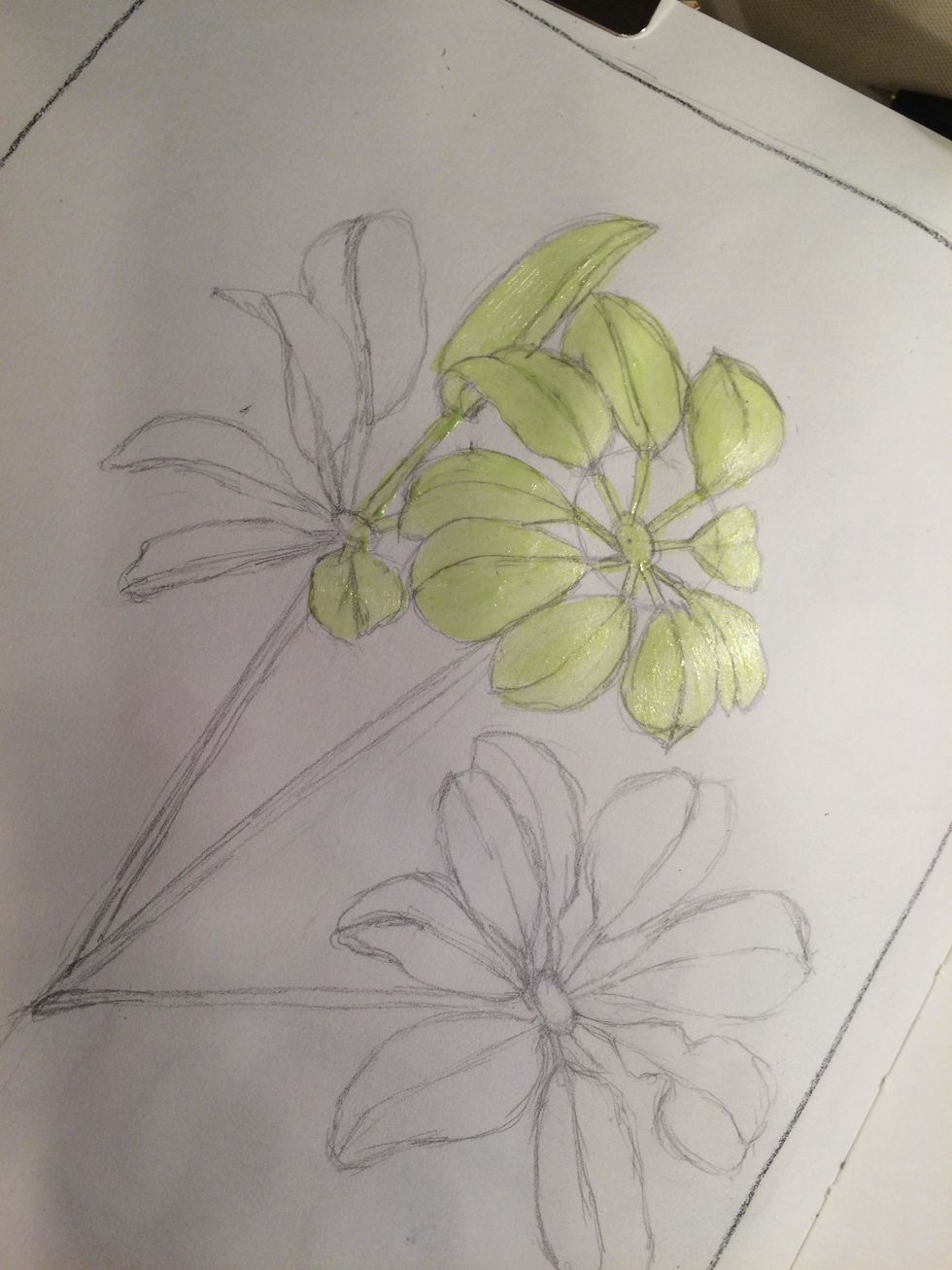 I started painting them with Limeaid Velvet because that was lightest color I found in the leaves.
I painted the entire drawing with Limeaid Velvet as the base.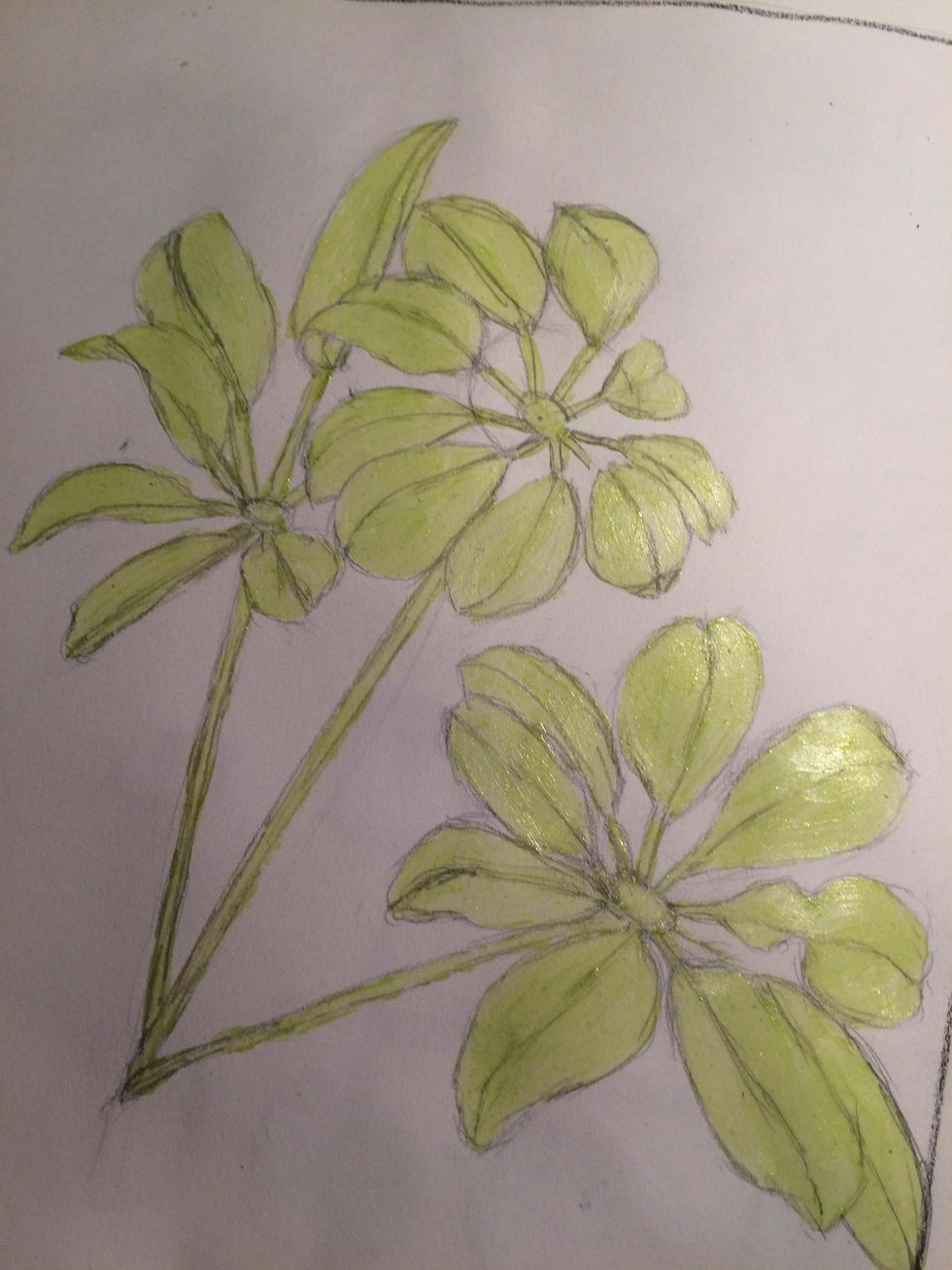 Once I had the base color painted in, I erased the pencil lines as best as I could.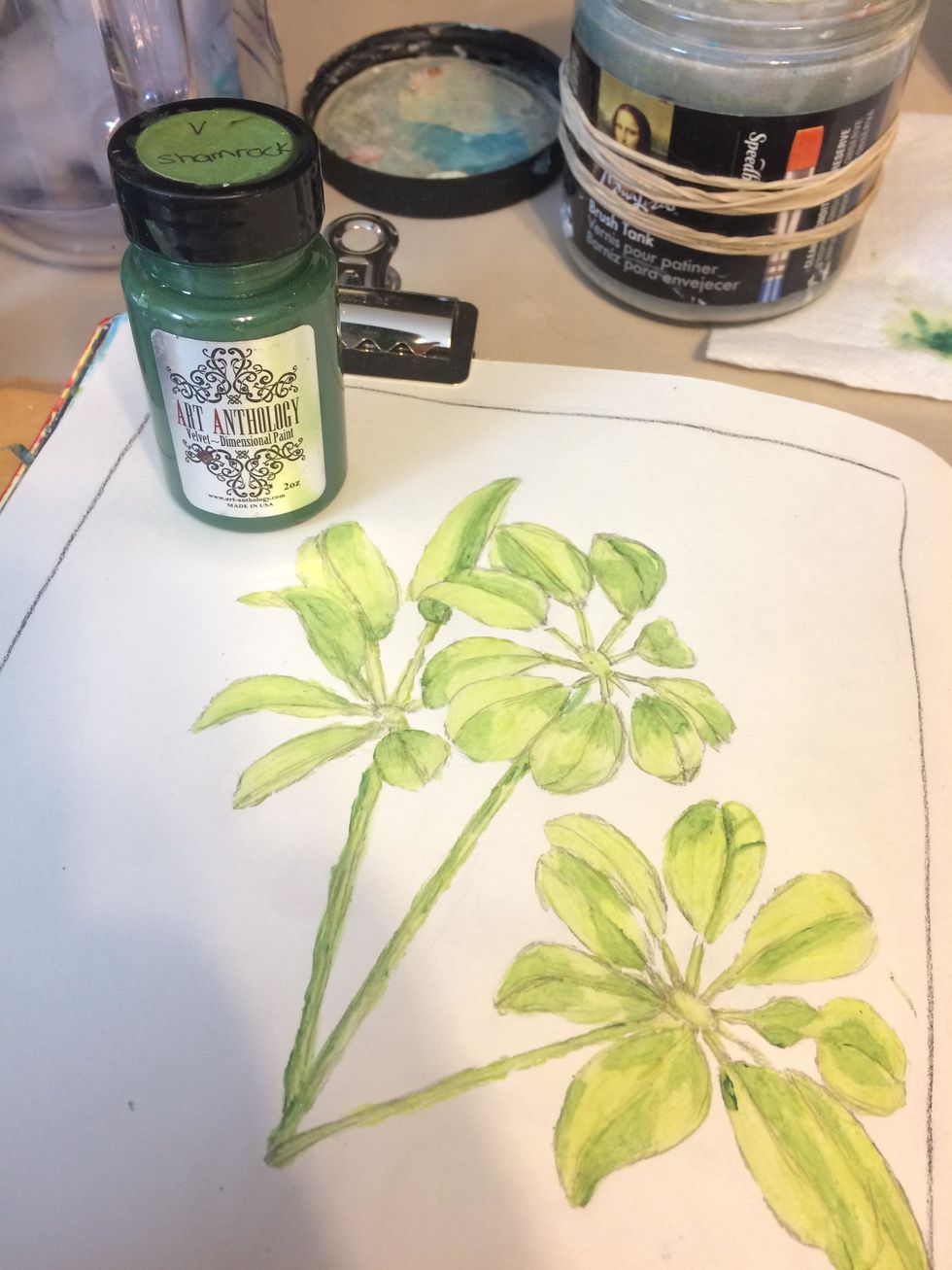 Next, I shaded with the next color of green, Shamrock Velvet.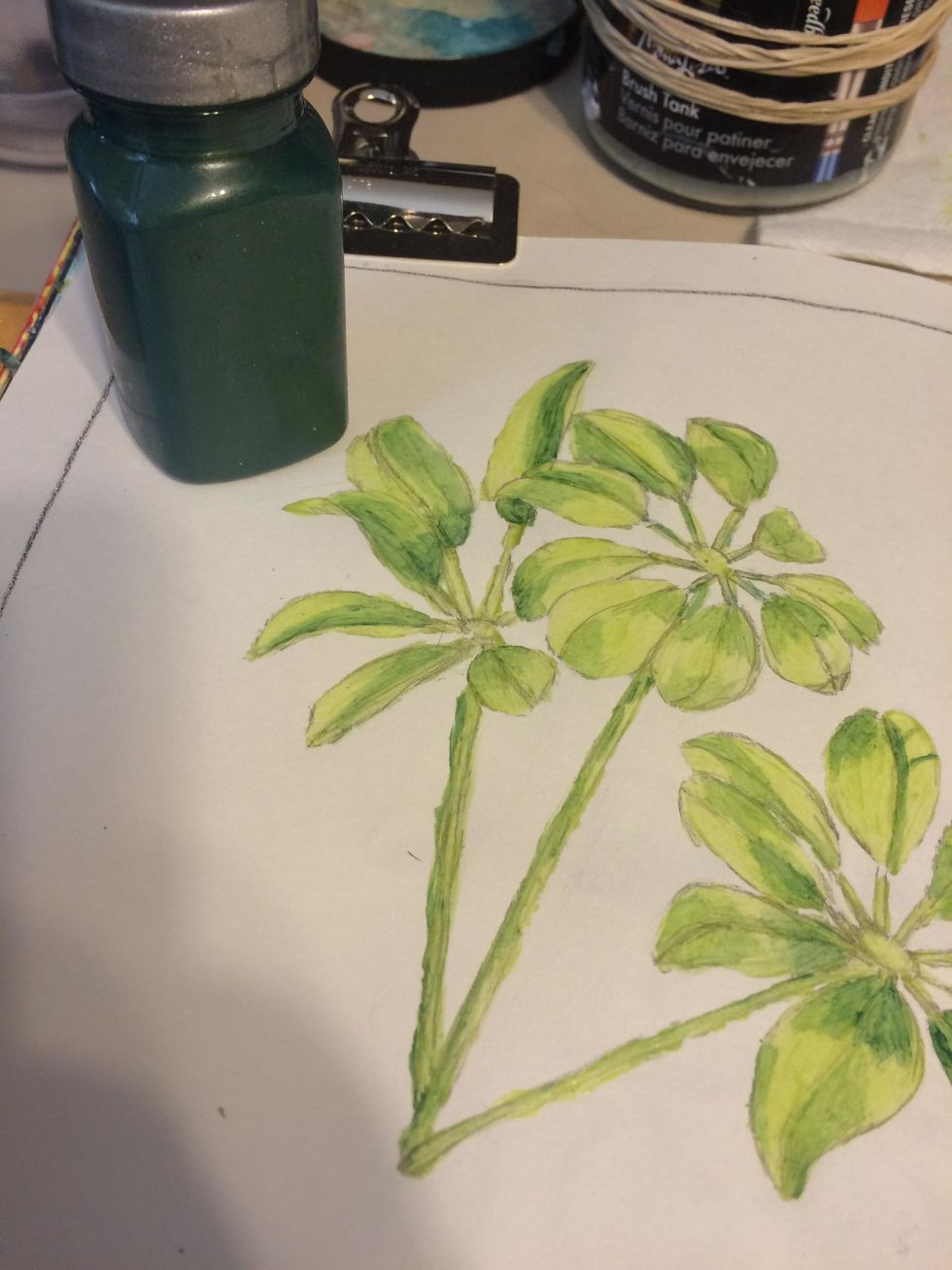 The third shade of green I use is Emerald Gemstones.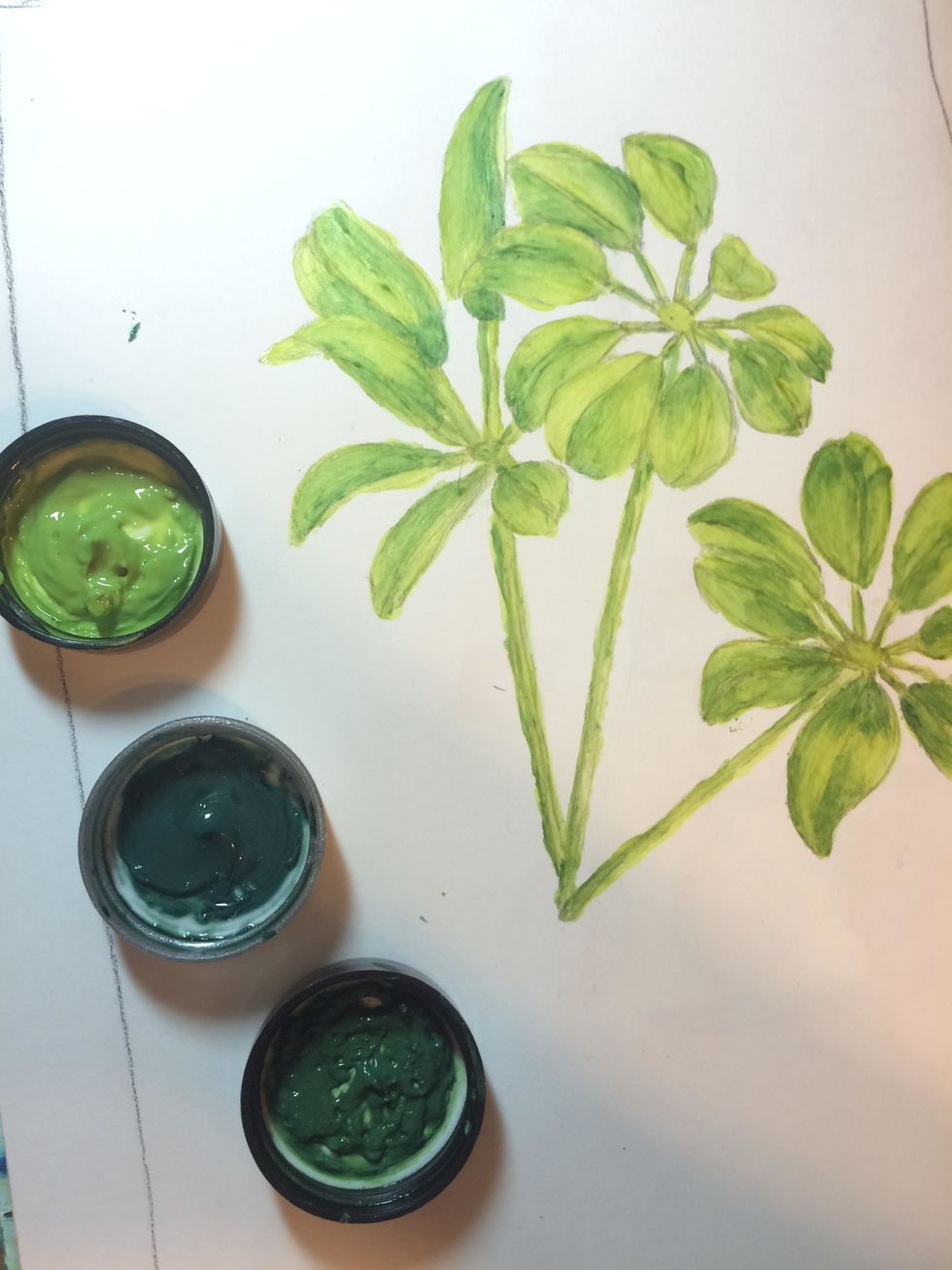 I go back and forth with all three colors until I like it.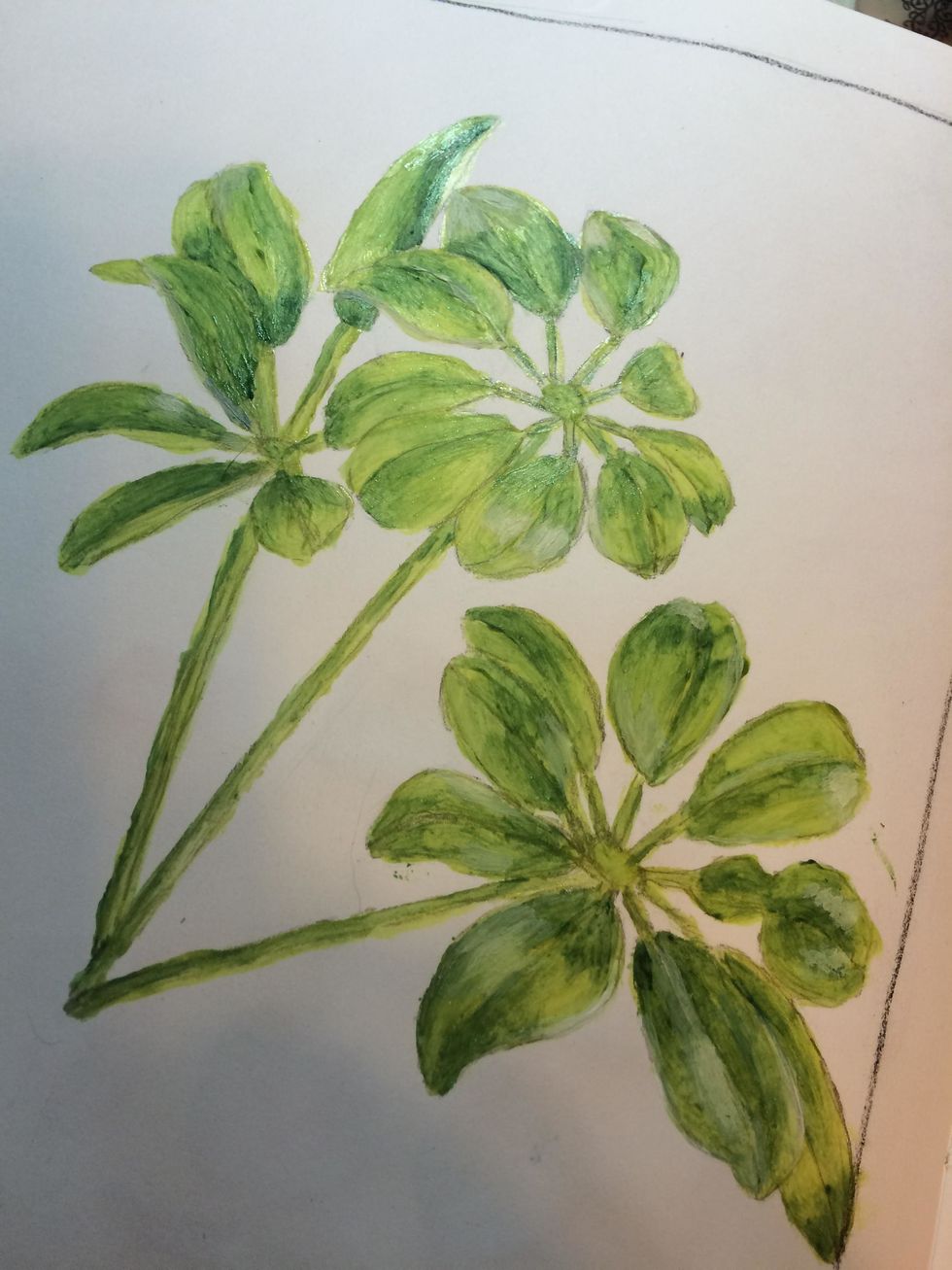 Here it is. It's finished with all the greens.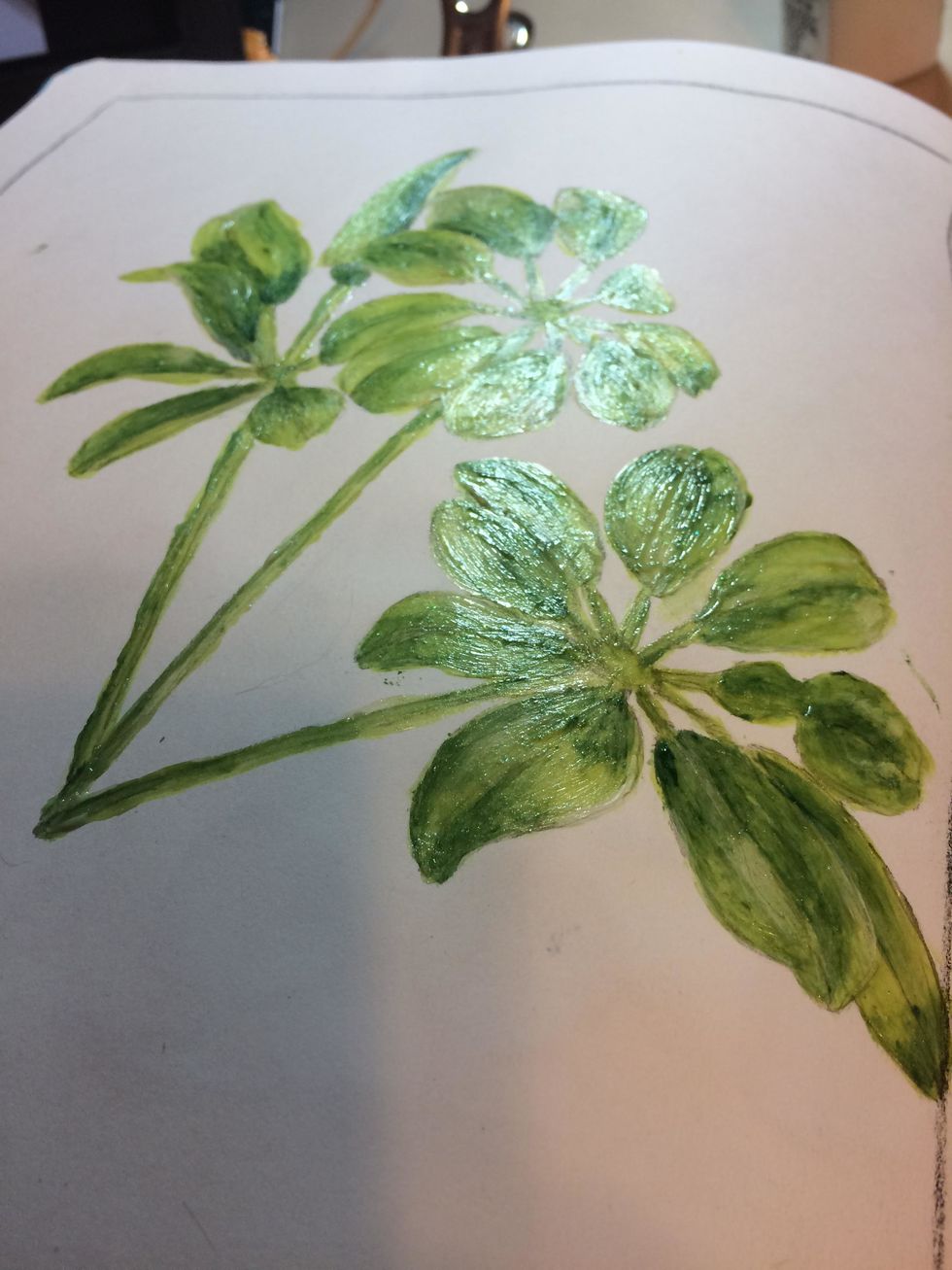 I painted a layer of Frost Clear Coats over the all the green areas and the outside of the frame on the page.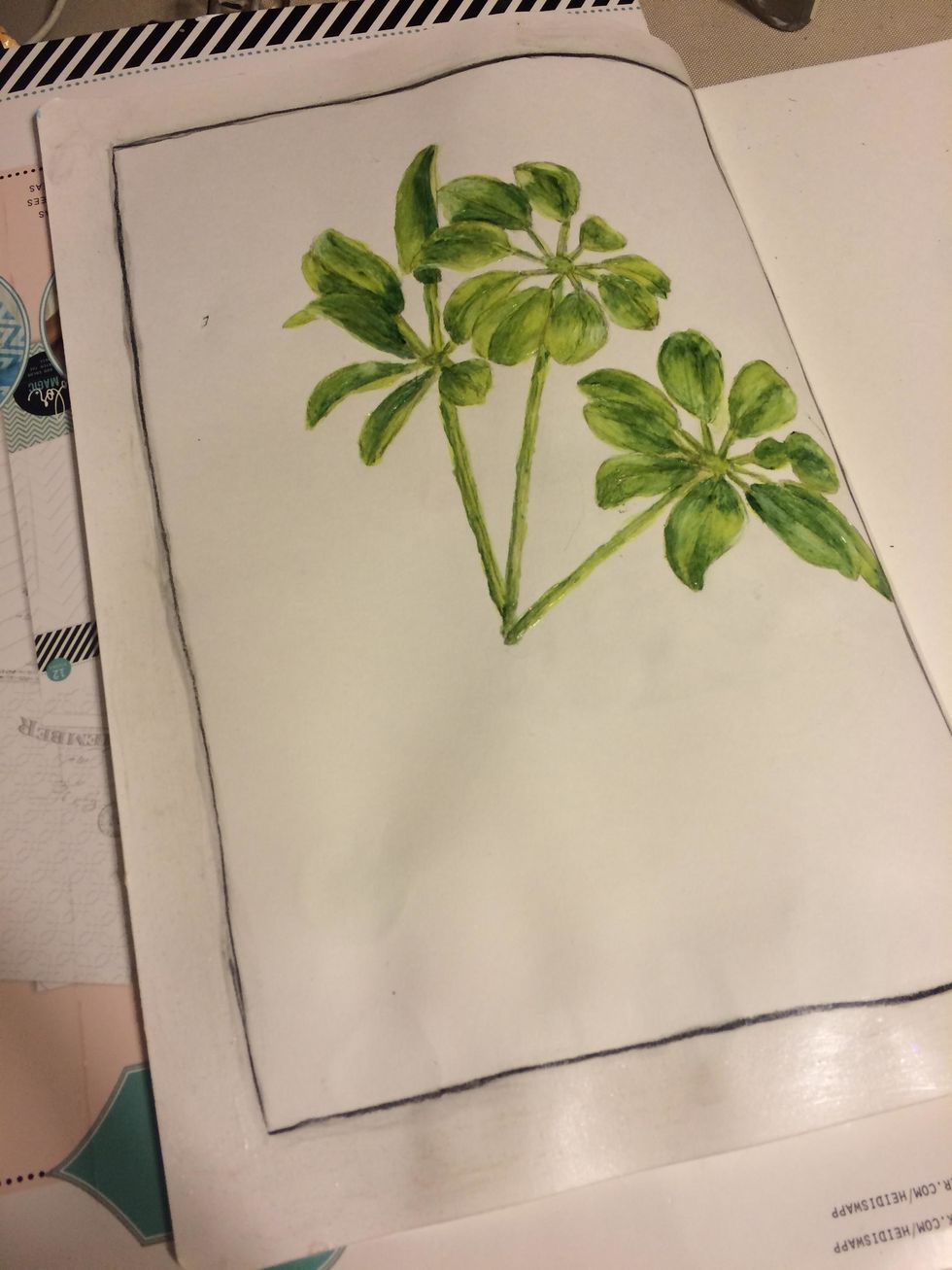 The Clear Coats (as well as the Sorbets) act as a resist to water based colors.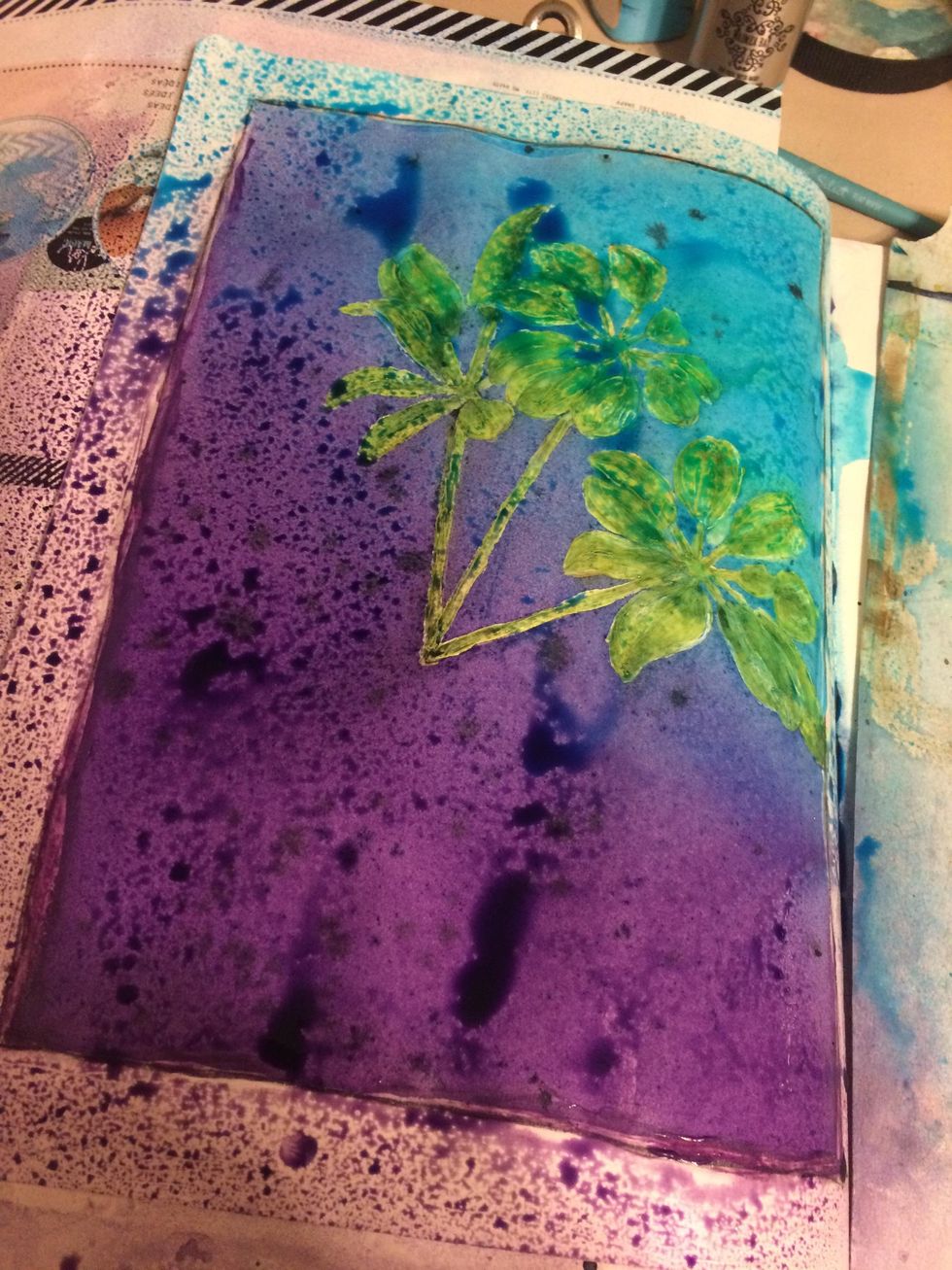 I sprayed Concord Colorations on the lower portion of the page and Waimea Bay on the upper portion of the page, having them blend where they meet.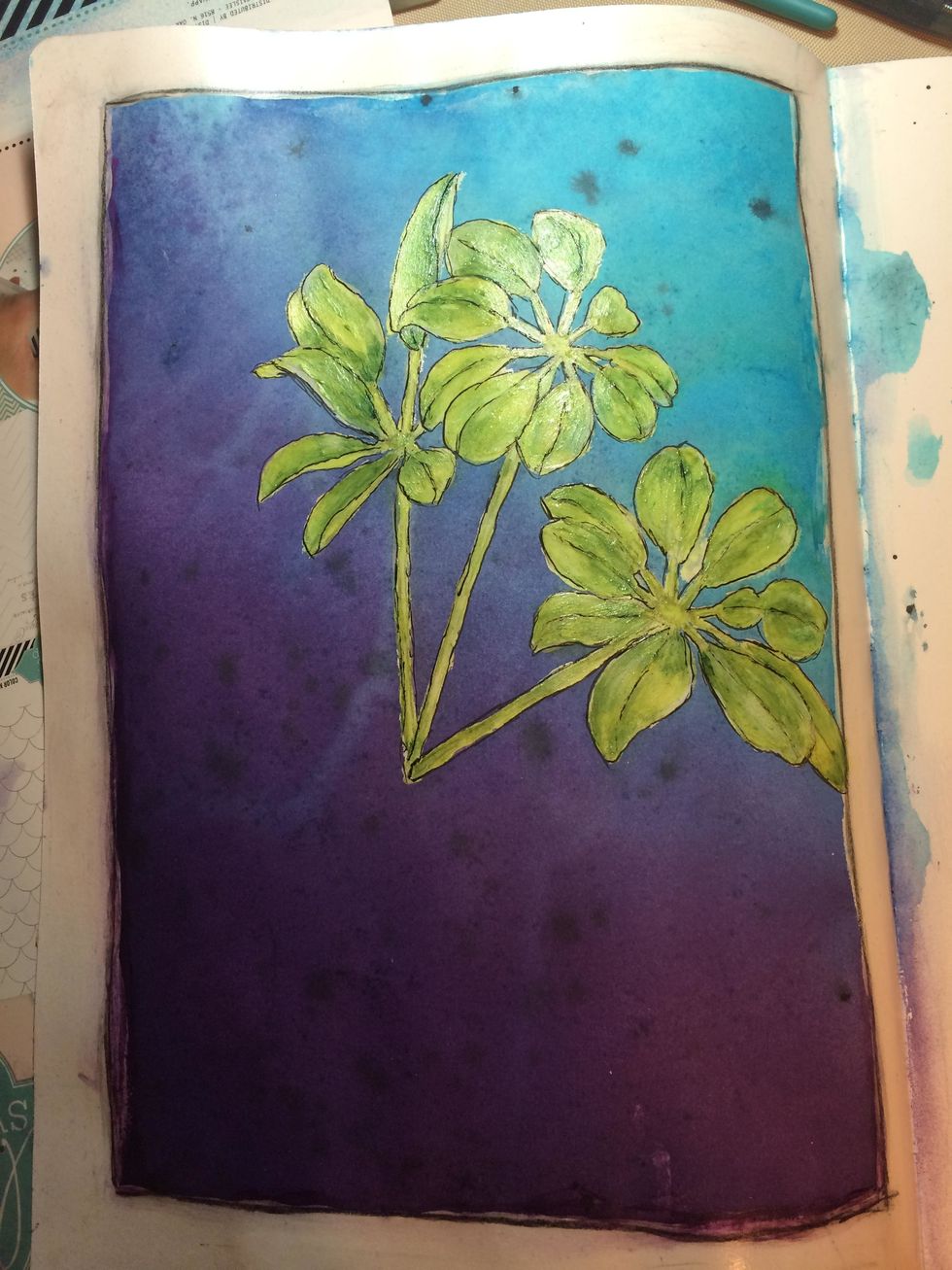 I dabbed up the Colorations from the leaves and the outside frame. Look how much the Clear Coated area resisted the Colorations so perfectly!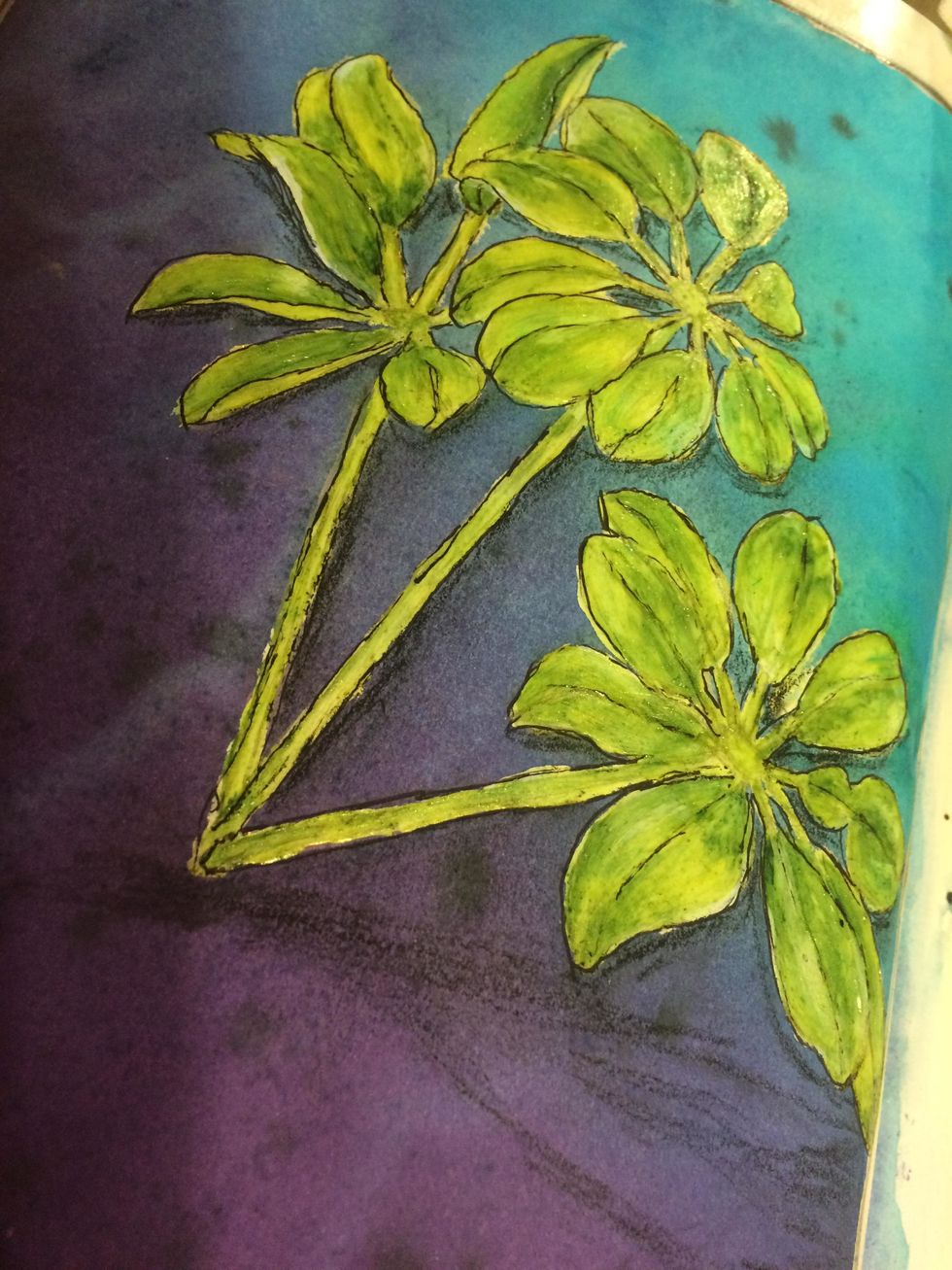 I added sketch lines around the leaves and stems with a black ink pen. And, I added some shading with black charcoal and a black Stabilo pencil.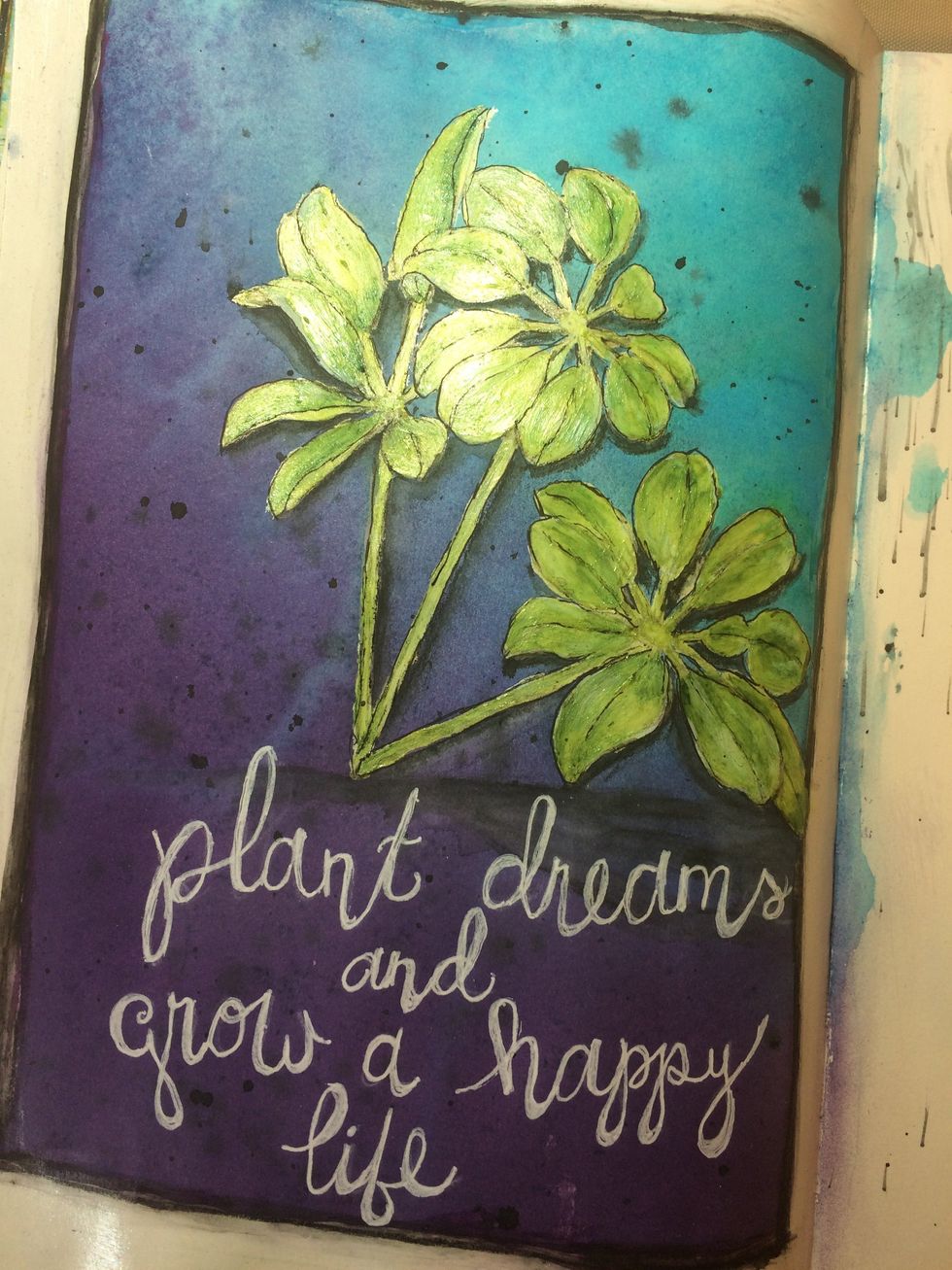 I sprinkled the entire page with Raider Coloration to give it some texture. I finished it off with a quote and a white pen.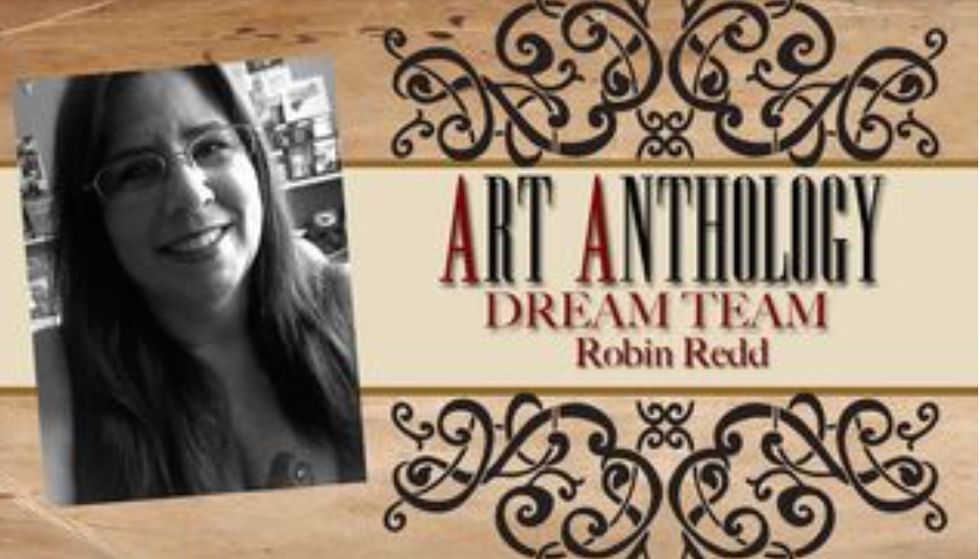 Until next time...
Limeaid Velvet
Shamrock Velvet
Emerald Gem Stones
Concord Colorations
Waimea Bay Coloration
Raider Coloration
Art Anthology
Art Anthology is a manufacturer of dimensional mediums.\n\nCome chat with us in our Facebook Group: Art Anthology Adventures in Art