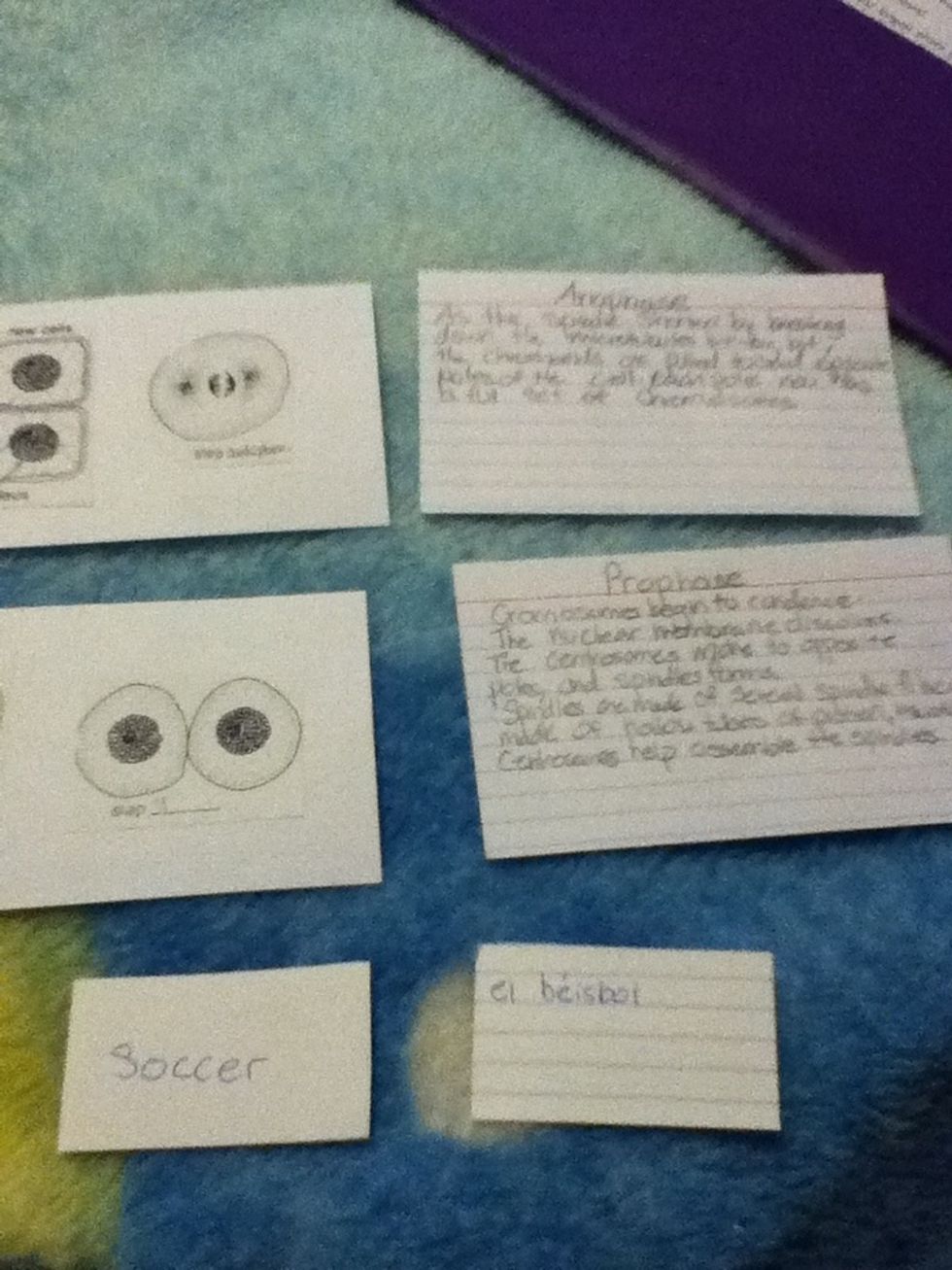 Make detailed notecards. Even add pictures if it will help you. If you are studying vocab, my example of notecards are at the bottom.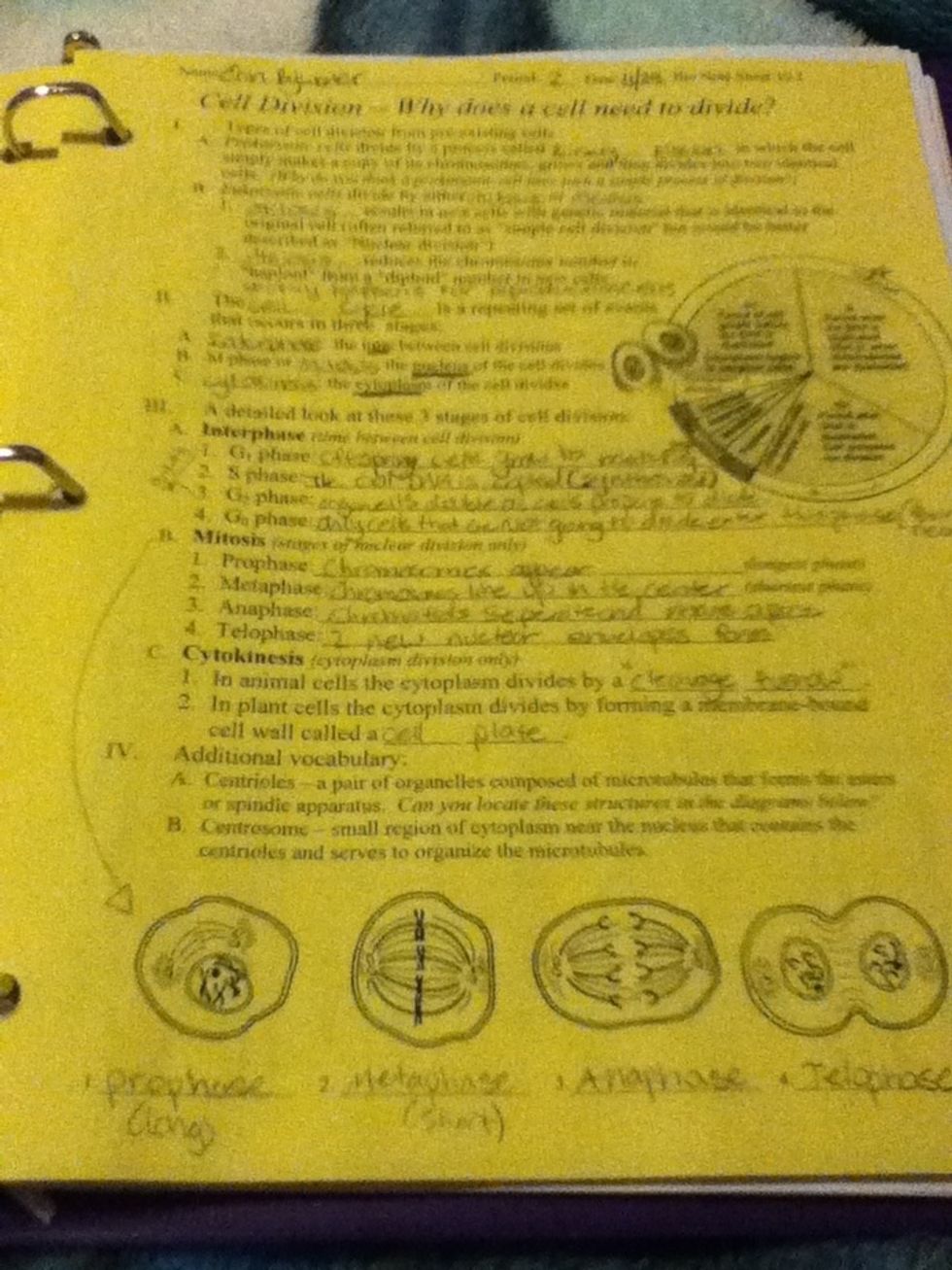 As you study your notecards, review notes also.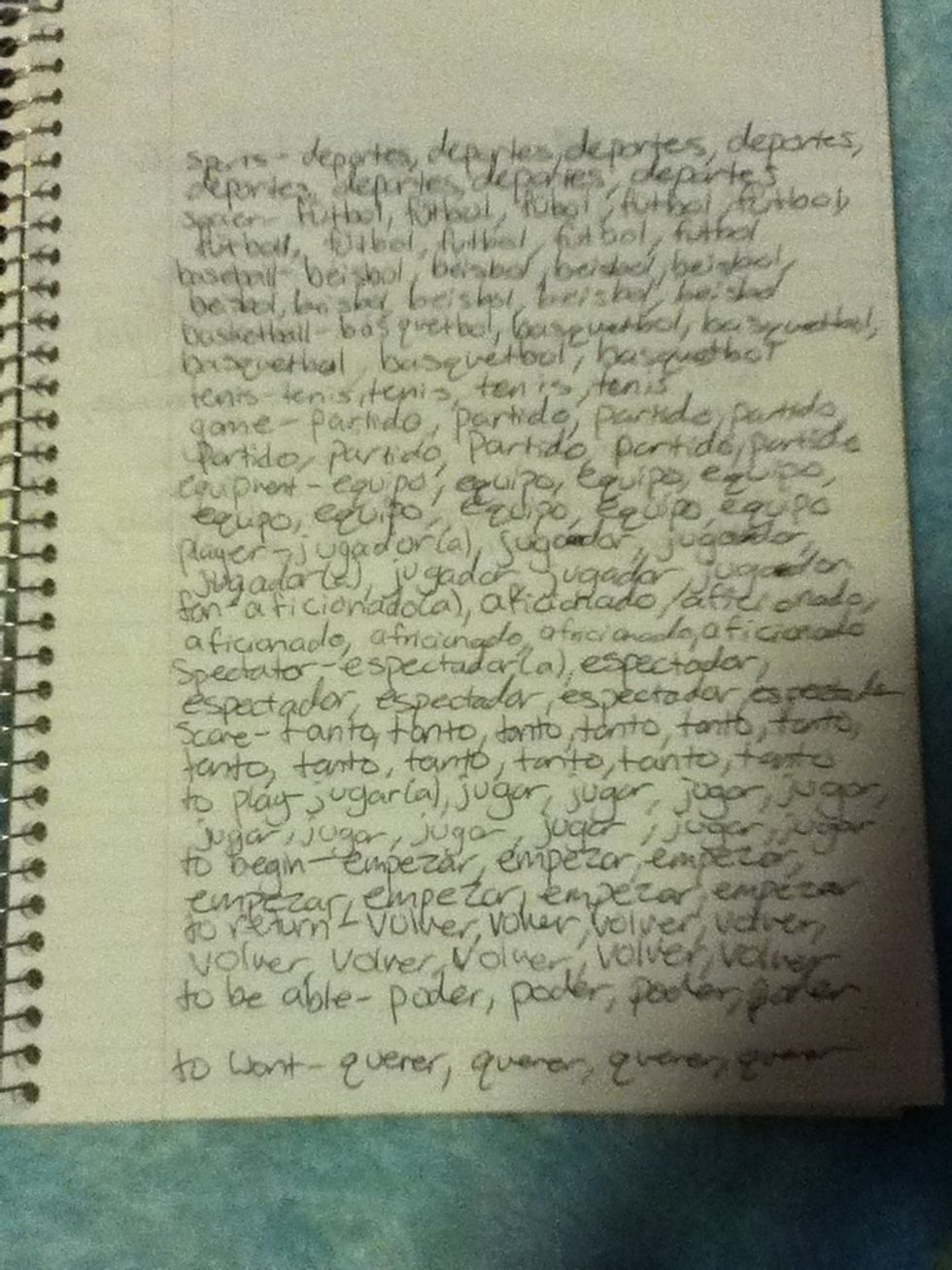 For vocab, I like to write out the words as many times as possible.
Take breaks but not too long that you get off focus! Get a drink of water or walk around every half hour or when you start getting a little out it.
I like to listen to soft piano music when I study . I turn it off when it starts getting my mind off track. Hope this helps! Now get to studying! You will get an A!!!
Notecards
A rested brain
Soft music
Erin Bywater
I post guides on nail tutorials and gluten free foods! Feel free to request designs and recipes. Follow me for more upcoming guides!