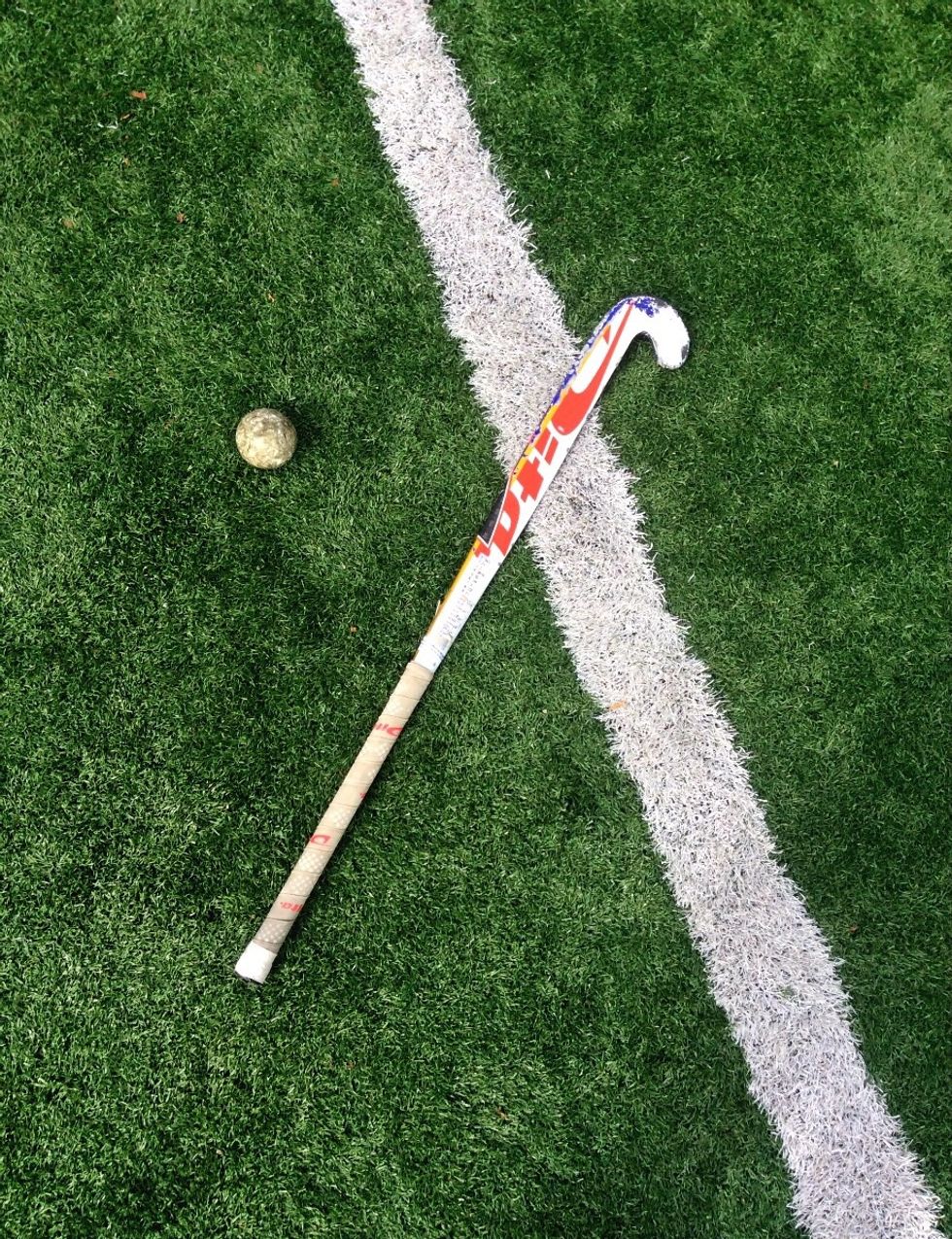 First make sure you have an appropriate size field hockey stick and a field hockey ball.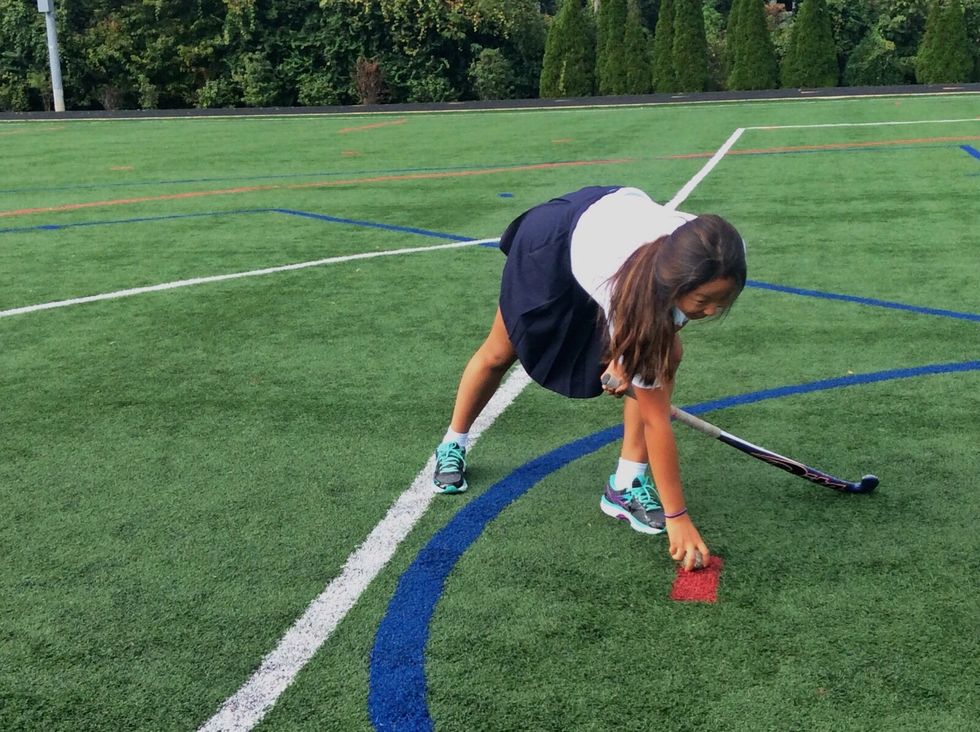 Place the ball on the red dash.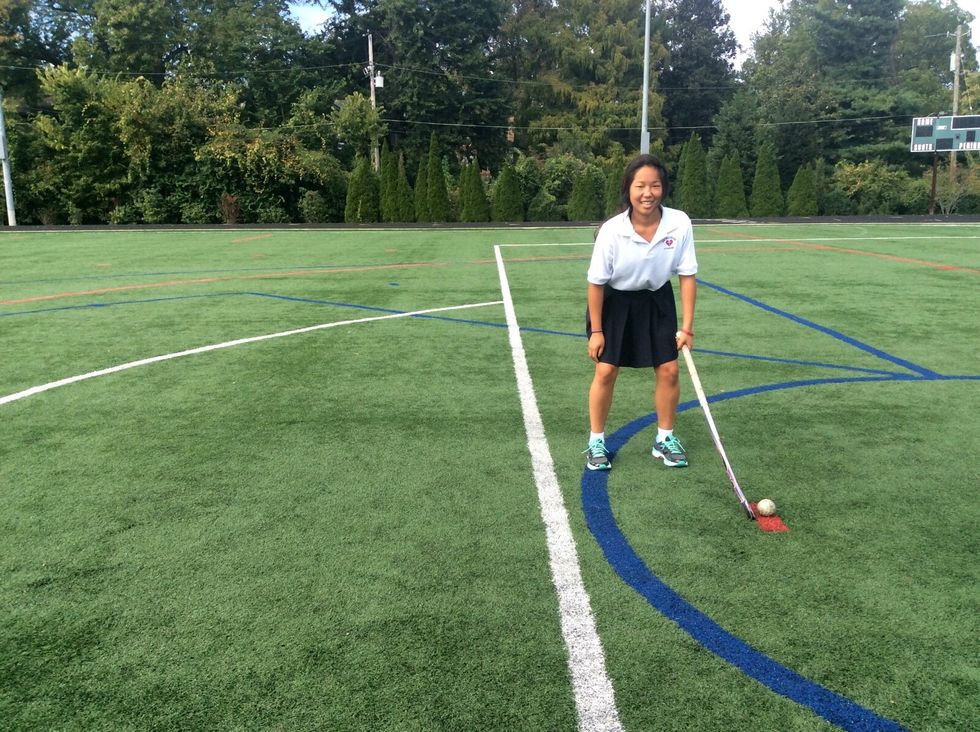 Have the correct foot placement. Be a stick and a step away from the ball.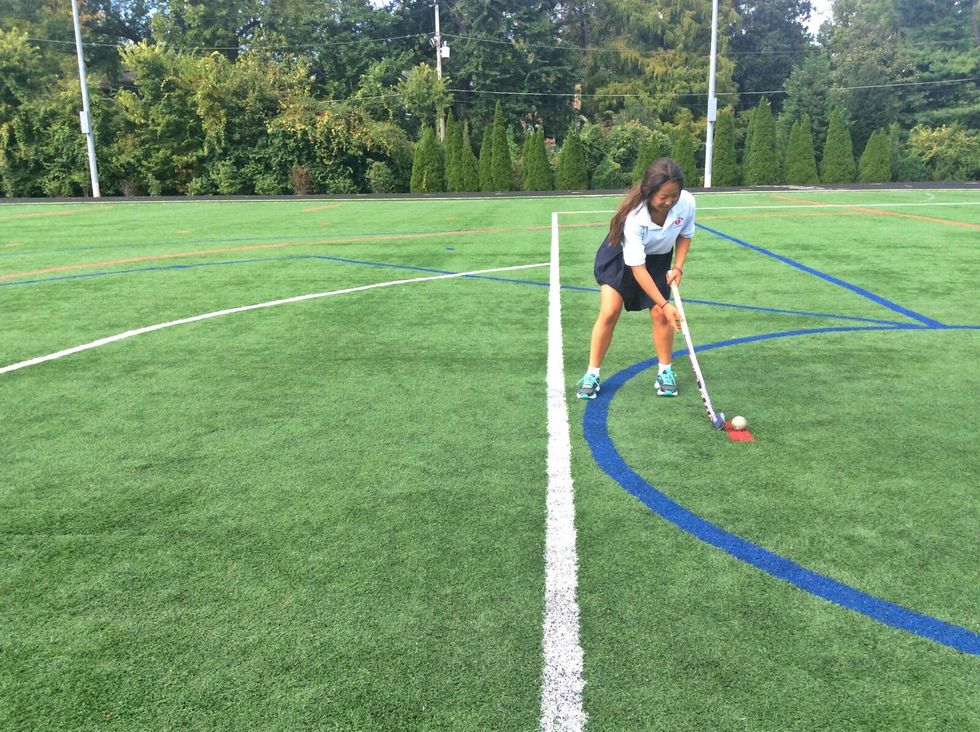 Place your stick directly behind the ball, so that the stick is barely touching the ball.
Bend your legs and get down low. All the power of the shot comes from your legs.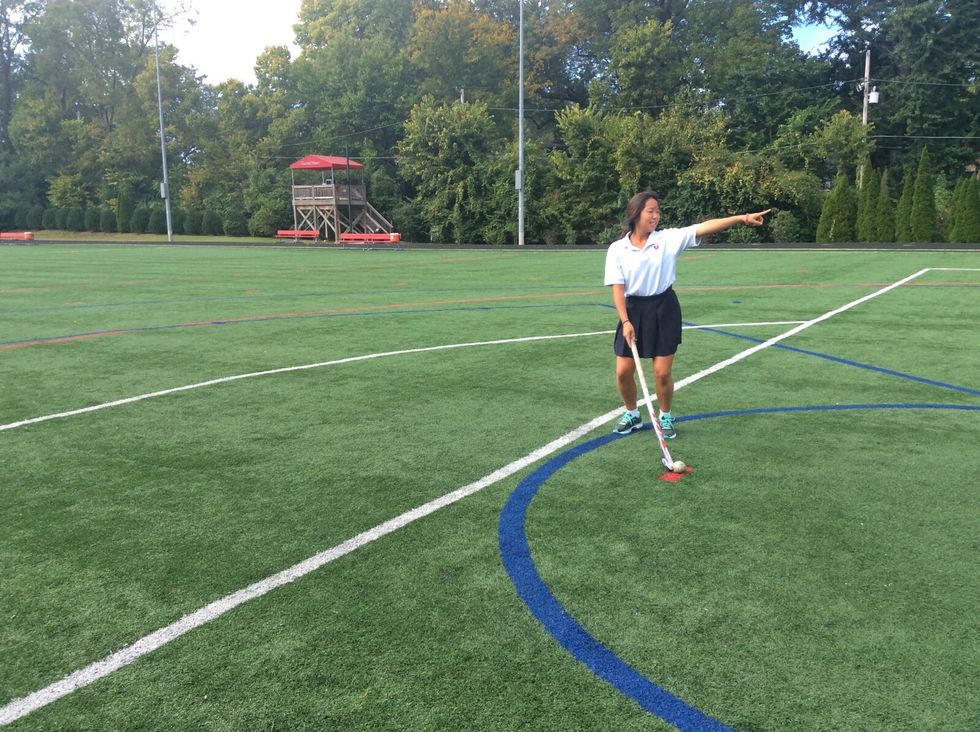 Before you take your shot, you want to know exactly where your ball will go. Have a plan.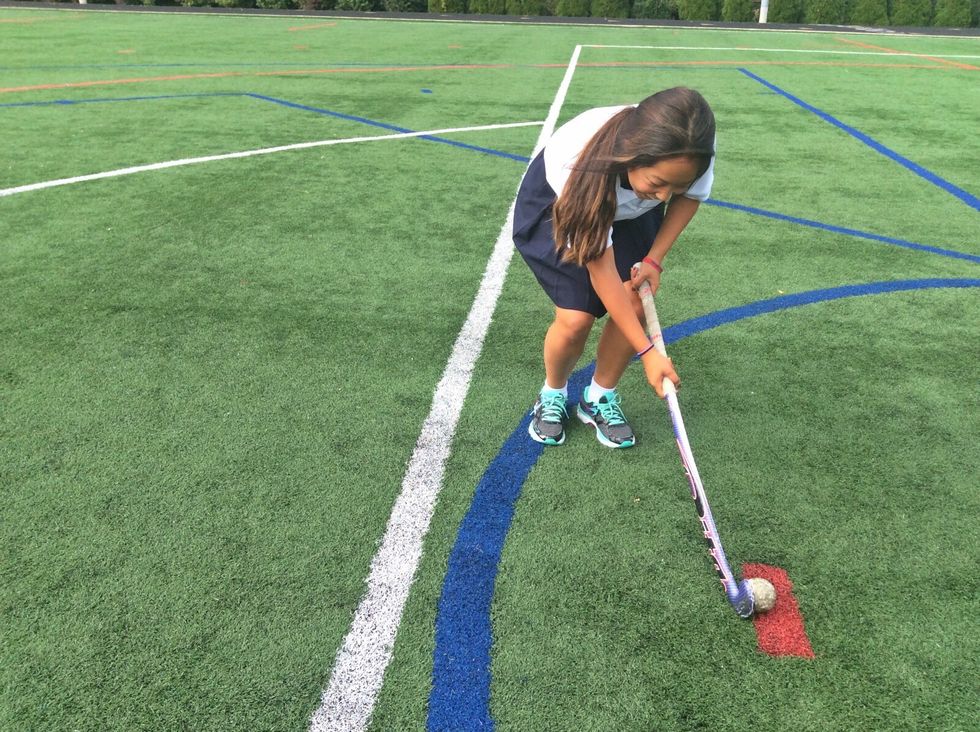 Stare the ball down. If you take your eye off the ball you may miss it.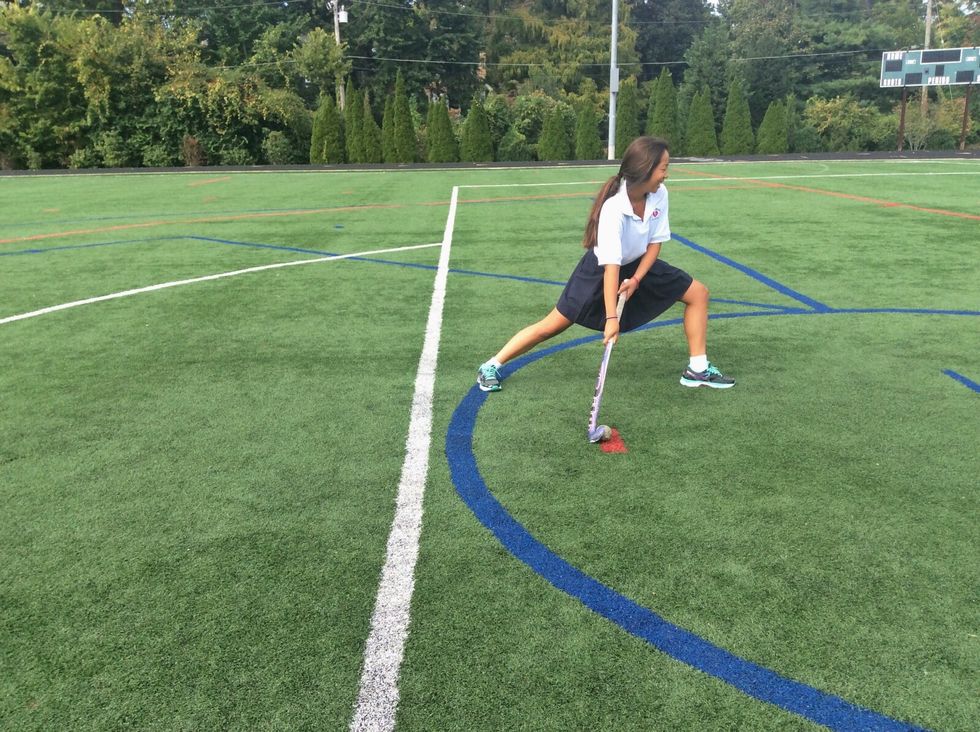 Lung forward and push the ball as you go.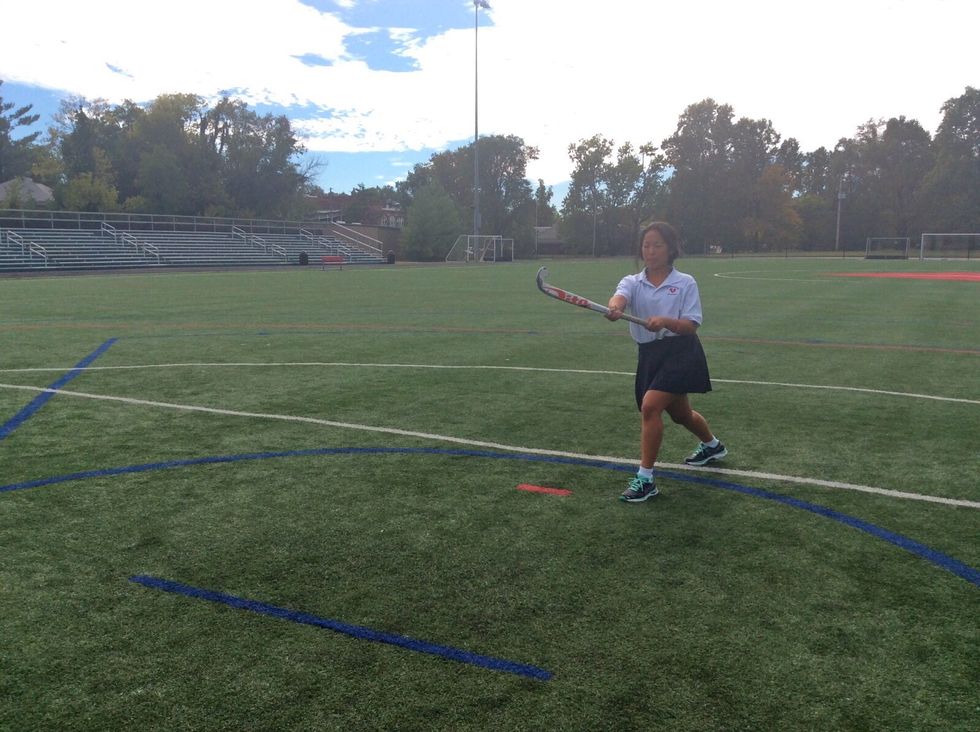 Flick your stick, while pushing the ball. This will elevate the ball into the air.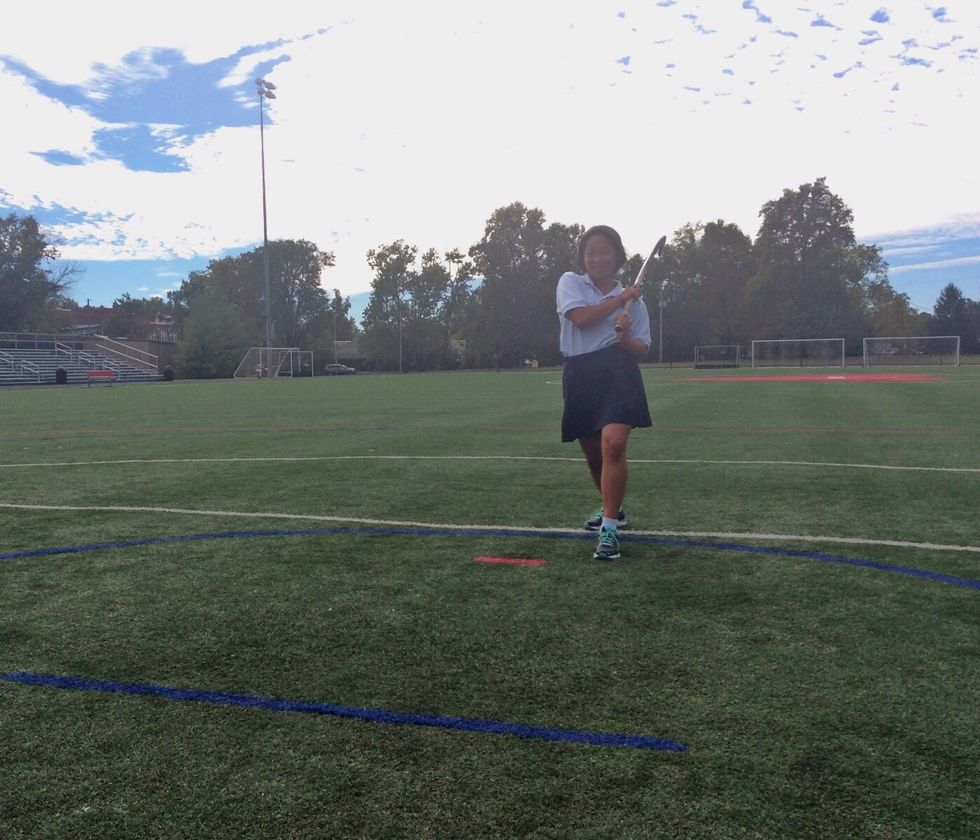 Have a strong follow through so the ball goes in the direction you wanted it to go in.
A field hockey goal
A field hockey stick
A field hockey ball