How to string the lightning cable into your iphone dock.
If you purchased a SchuttenWorks dock for iPhone 5 you will have to install the USB to Lightning cable (unless we already did thus for you). This guide will show you how to do this.
16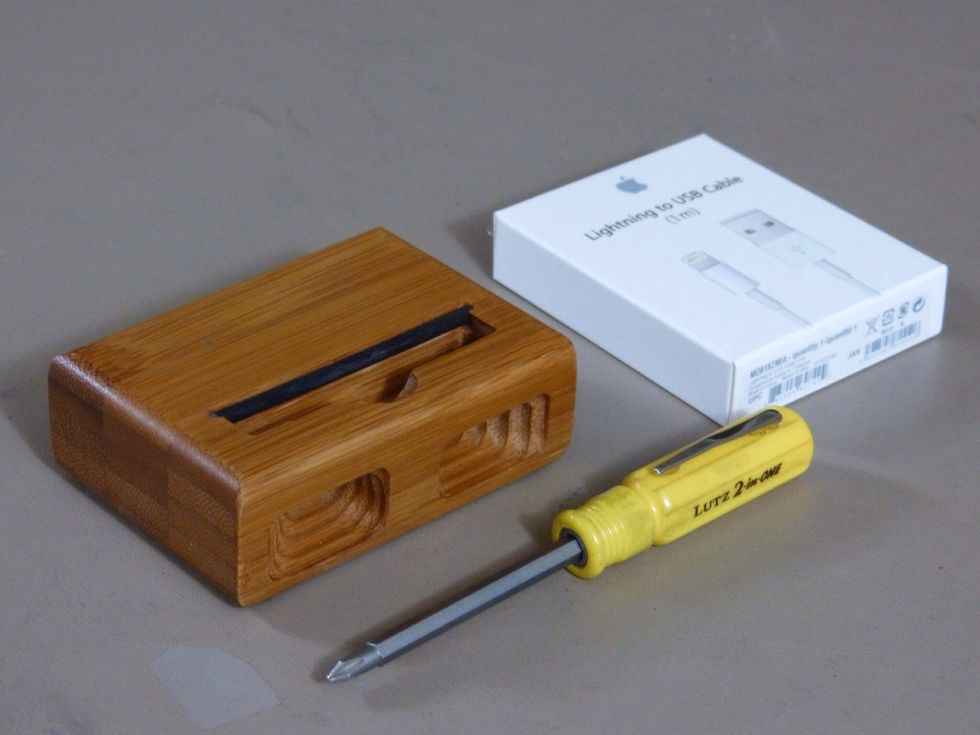 So you have: a SchuttenWorks dock for iPhone 5, an original Apple USB to Lightning cable, and a small (#1) Philips head screw driver.
If you turn over the dock you notice the little black cover plate. This will hold the Lightning plug in place.
Unscrew the 2 screws and take the cover plate out.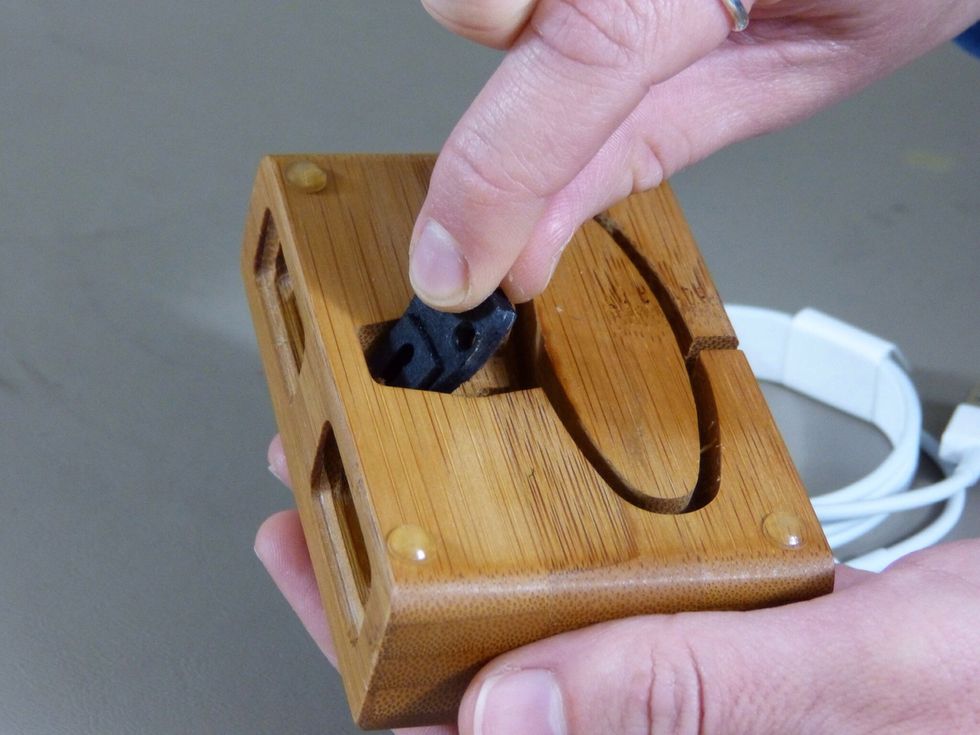 You may have to wiggle it a bit before it comes out.
The cover plate has 2 sides. This shows the flat side.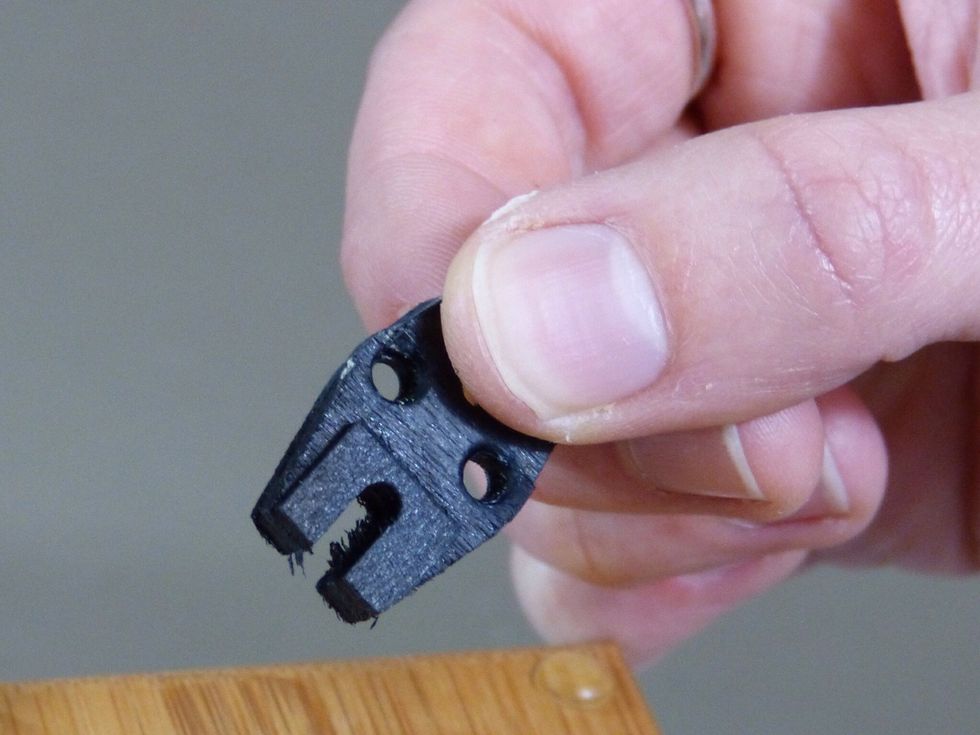 The other side has a little square notch.
Take the Lightning cable out of the box.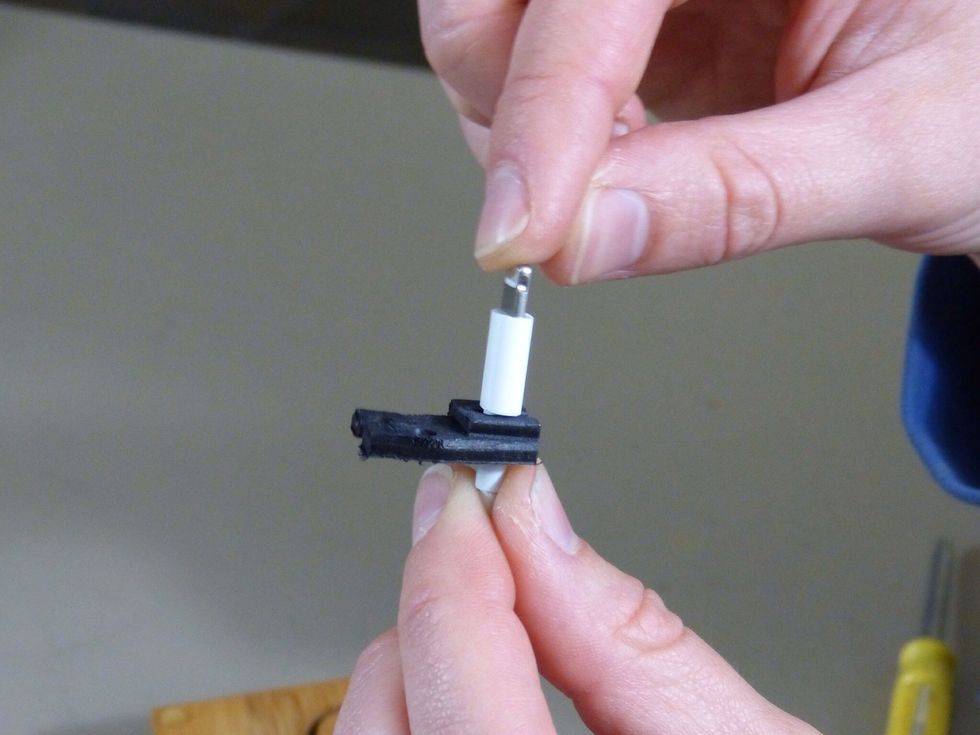 If you use case on your phone when it sits in the dock put the Lightning plug in like this. Not all cases fit. The slot in the dock is 0.45 inch by 2.5 inch. Test your case to see if it fits.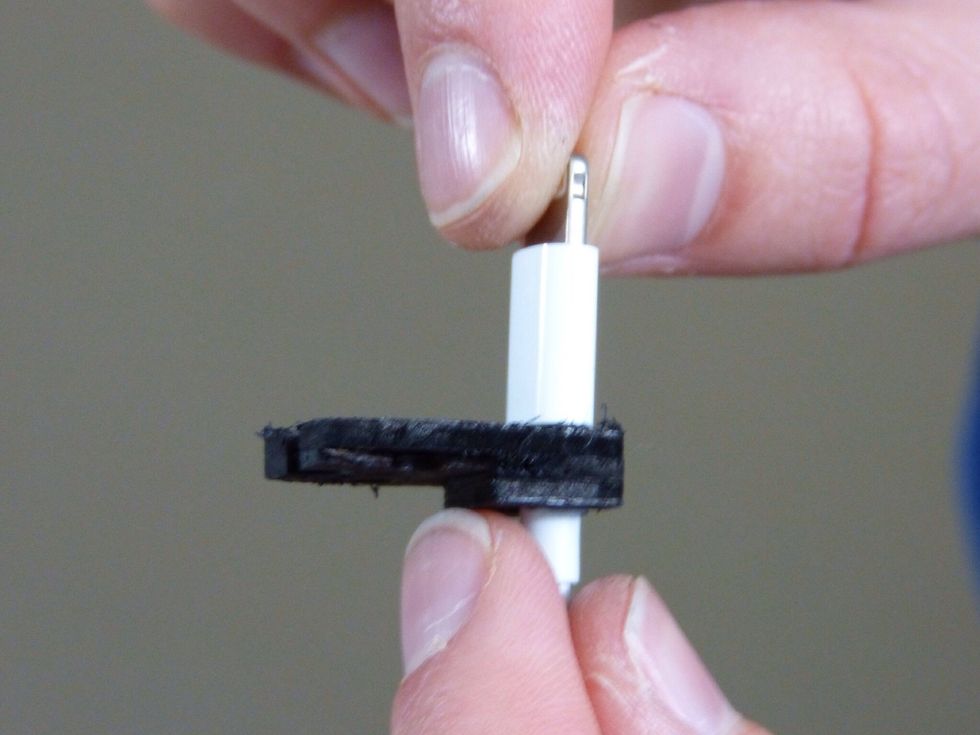 If you want the phone on your dock "naked" put the plug in like this.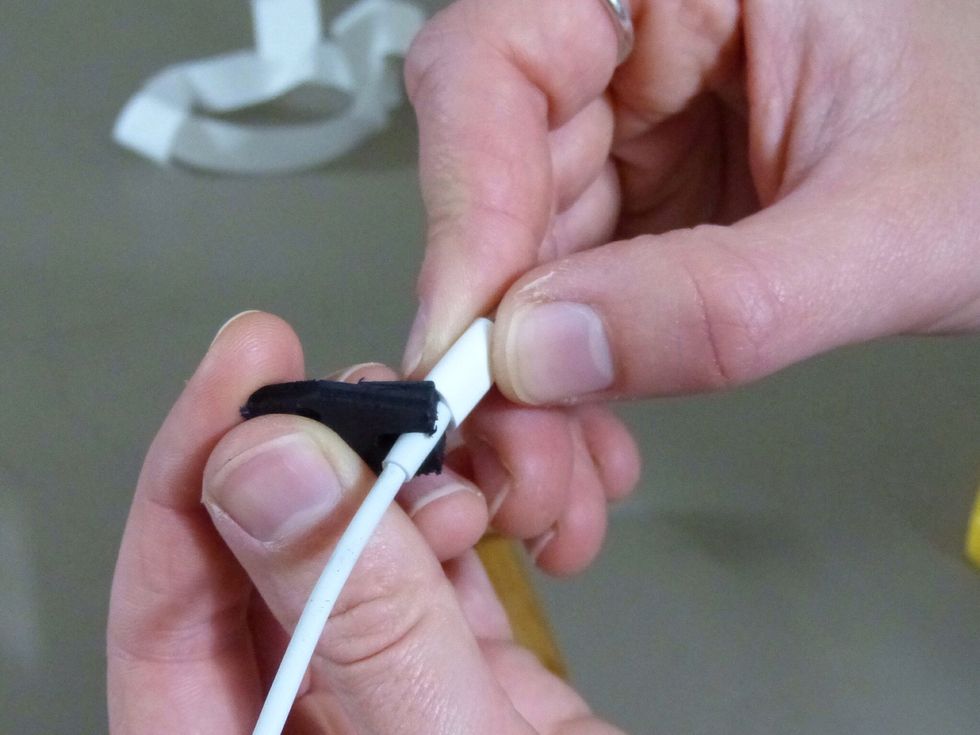 Slide the cord of the plug into the cover plate. This may require some force. Make sure it is straight an flat against the top.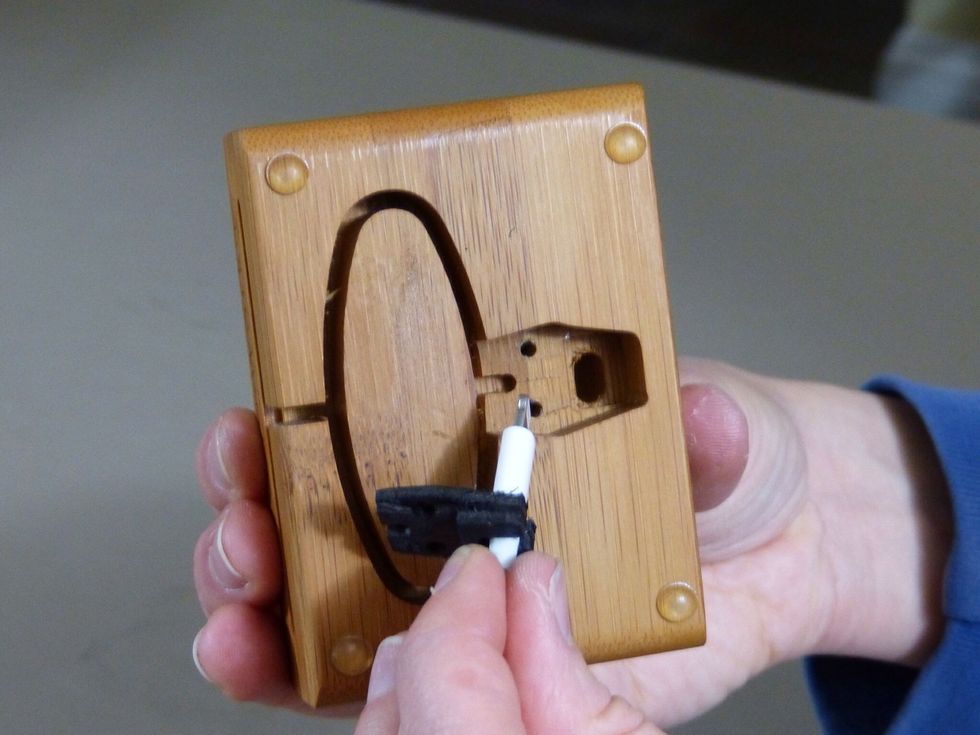 Then put into the plug hole.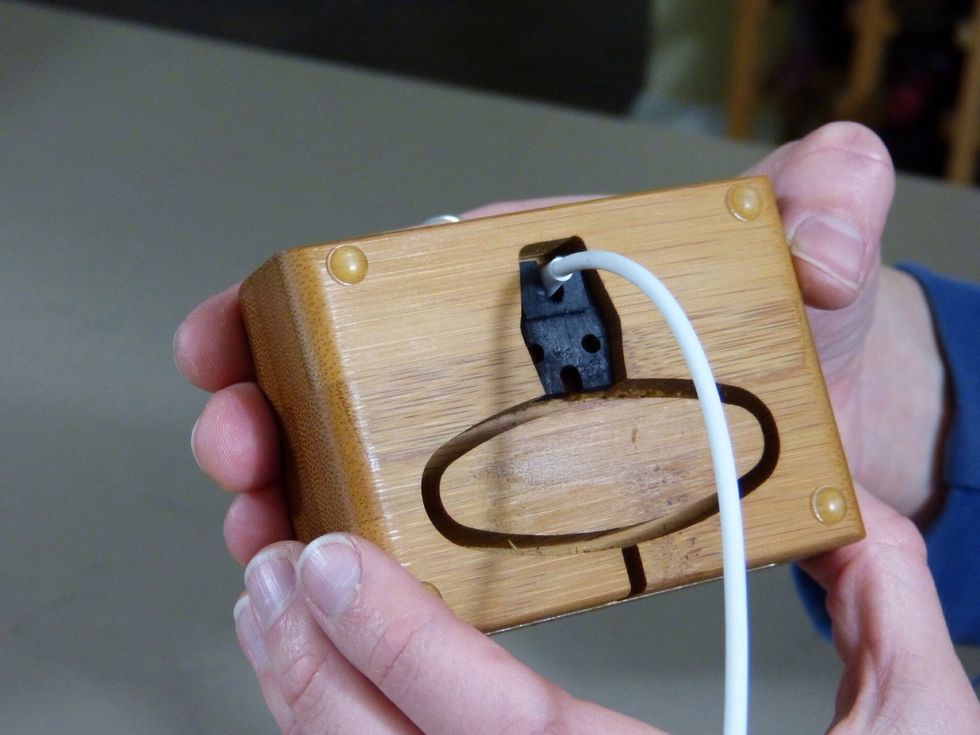 It should look just like this. That is, if you carry your phone naked.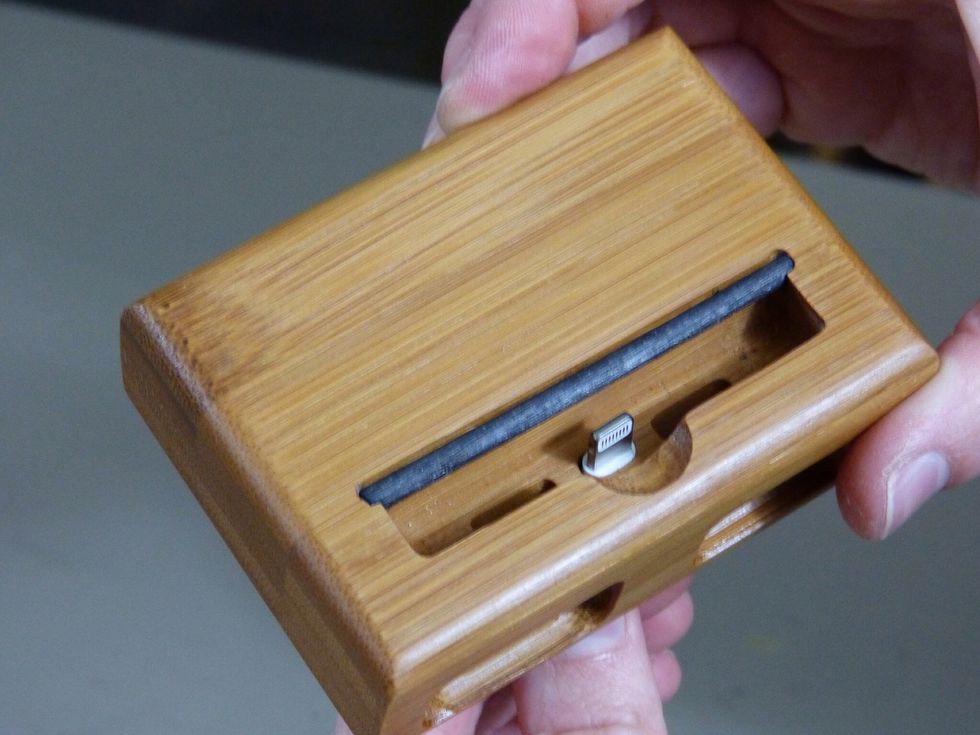 And The top should look just like this.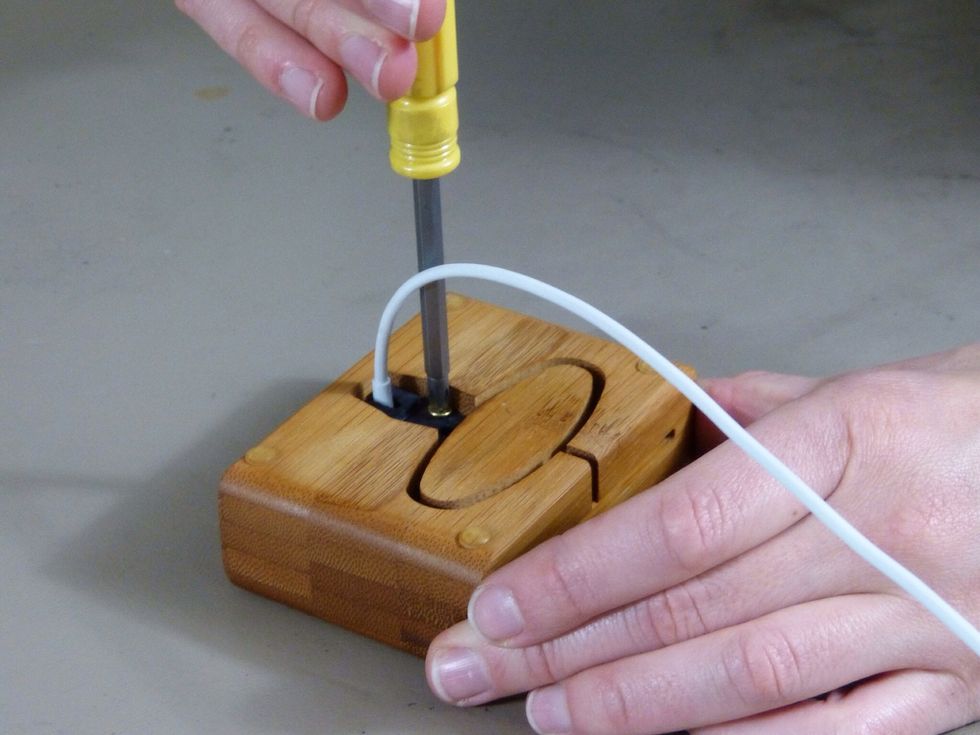 Screw the 2 brass plated screws in again. Not to tight though.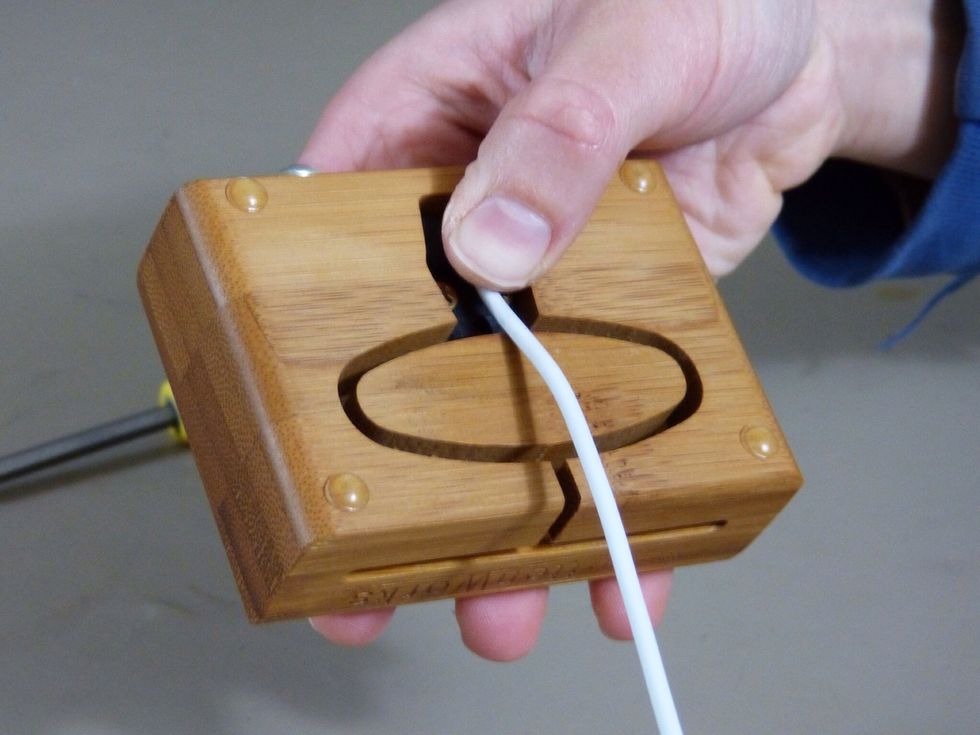 Then firmly bend the cord toward the oval.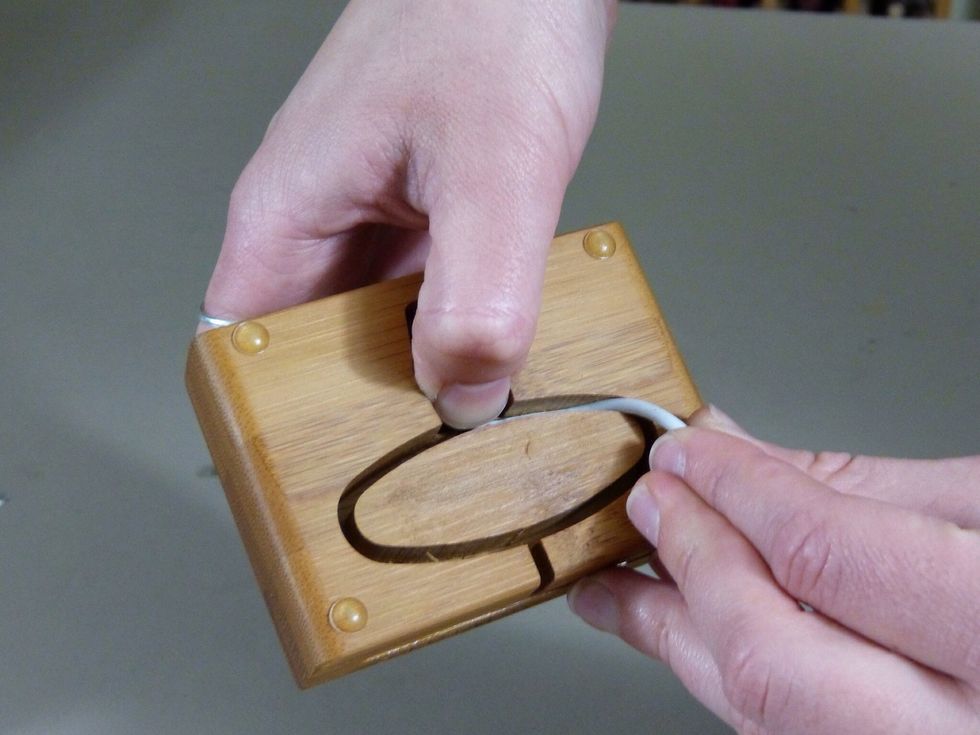 And press it into the slot as deep as you can and start guiding the cable through the slot.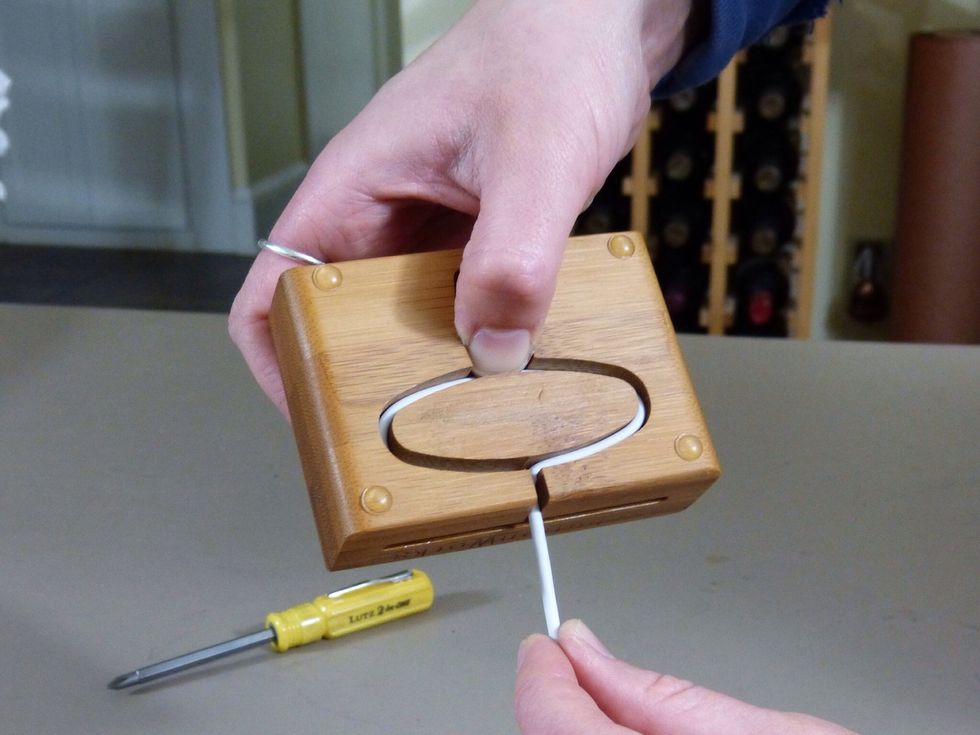 Typically one and a half turn works great.
Take out the top bar.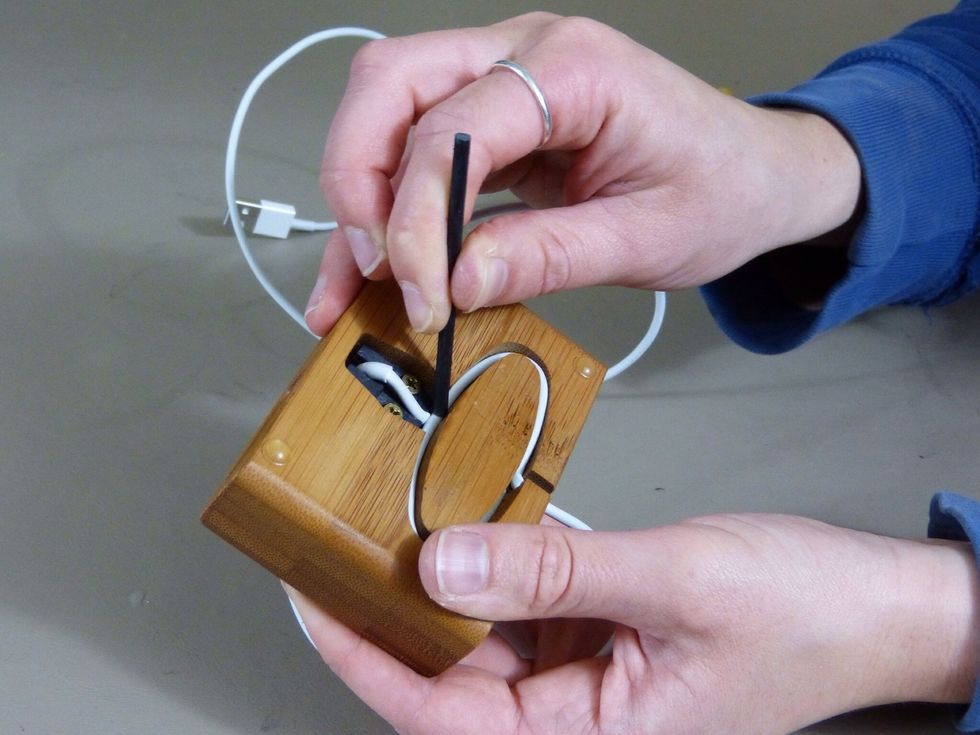 And use it to push the cable as deep down as possible to hold the cable in place.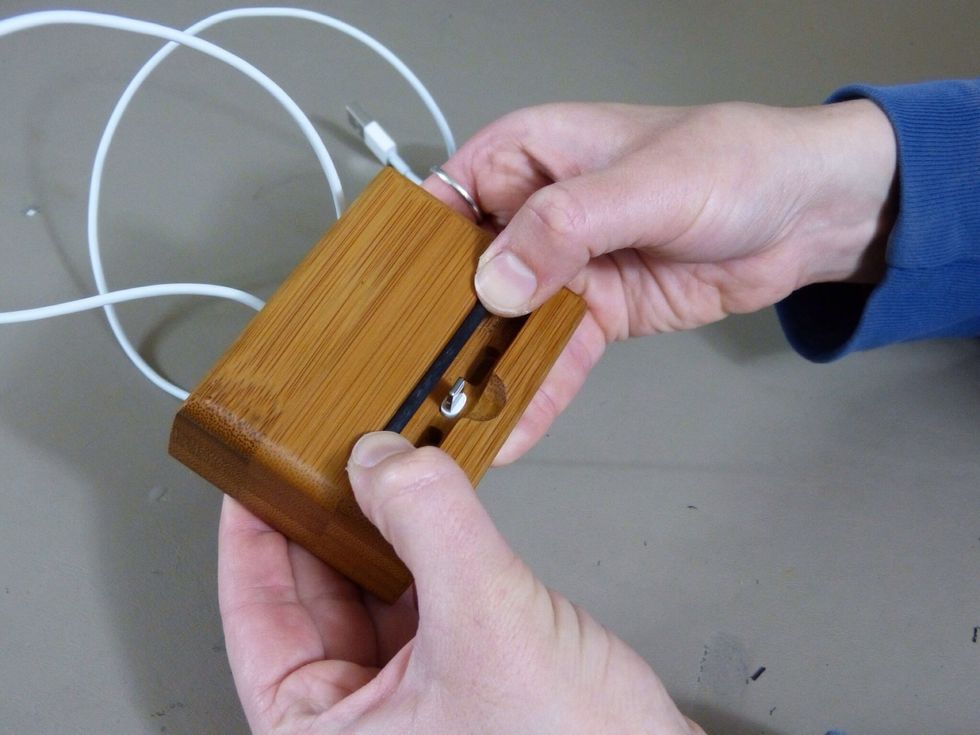 Put the bar back in (if you use a naked phone). Or store it in the back of the dock if you have case on your phone.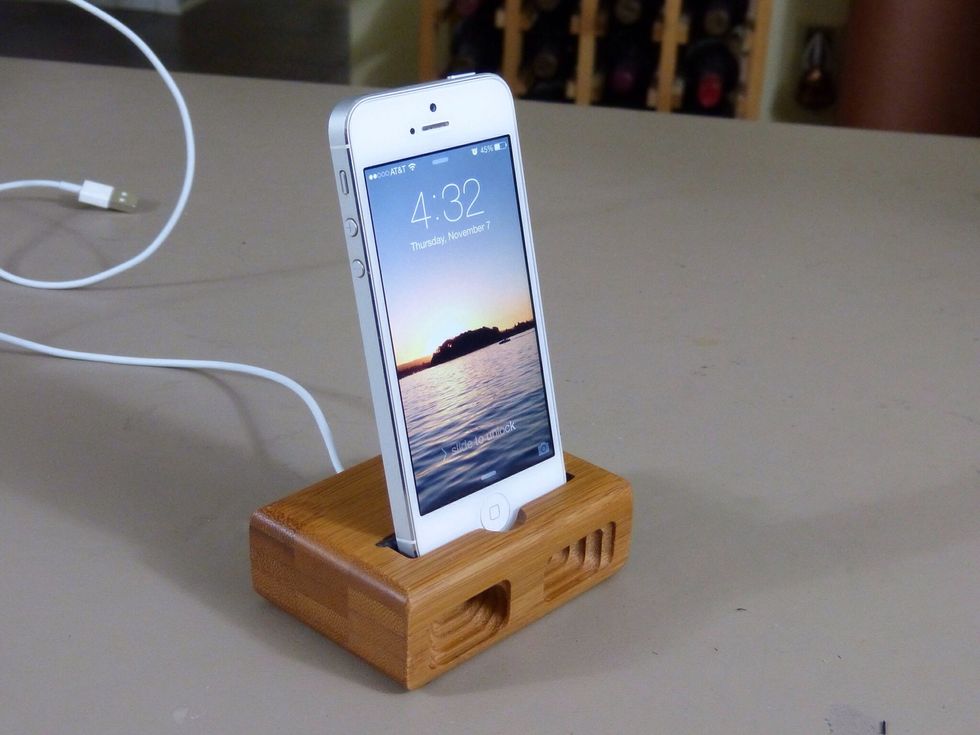 And there you are. Test it to see if everything is ok. Congratulations!
A SchuttenWorks iPhone dock
An original Apple USB to Lightning cable.
A Philips screwdriver with a small head ( #1 head)