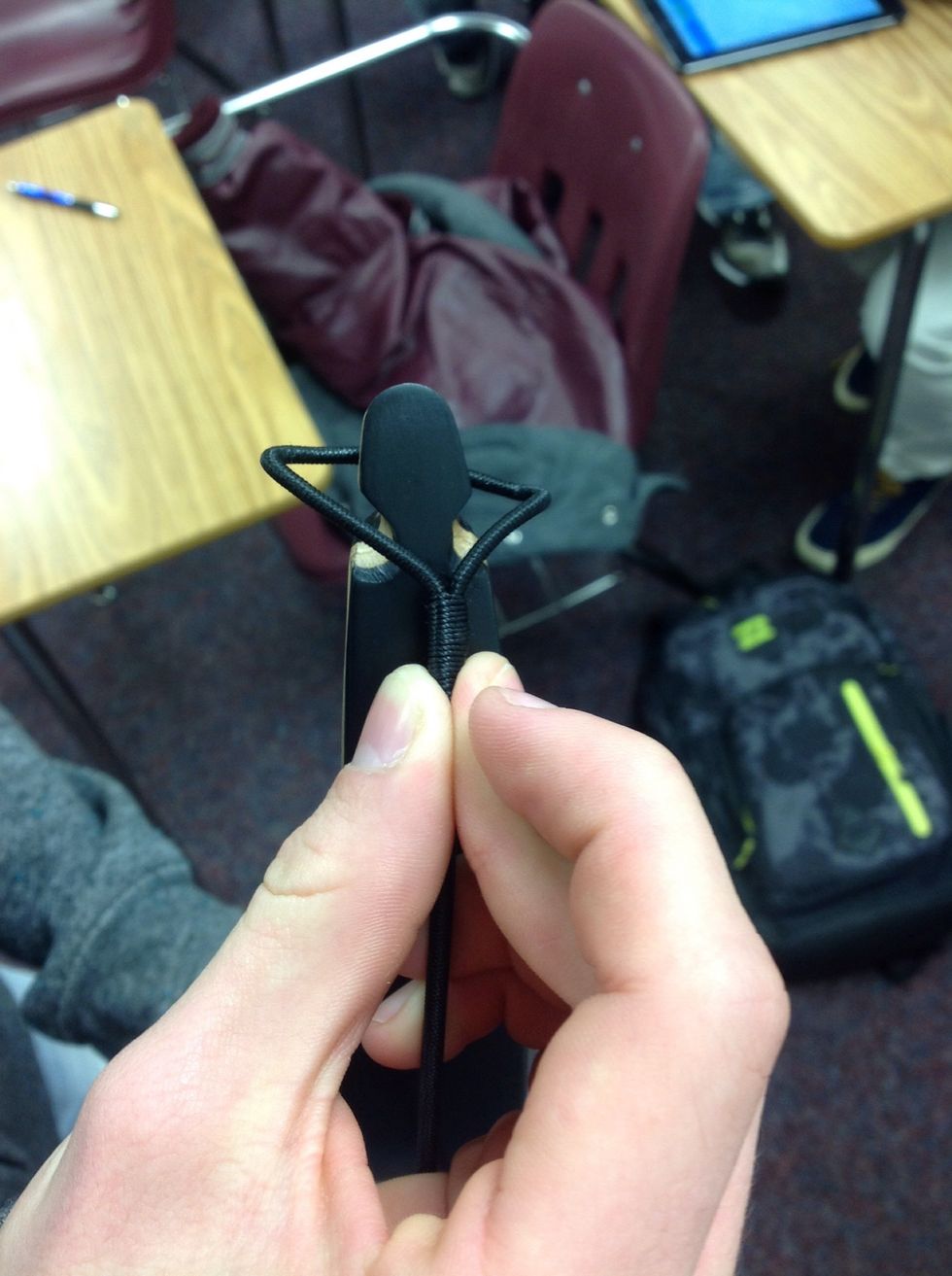 Take bow string with larger loop in hand.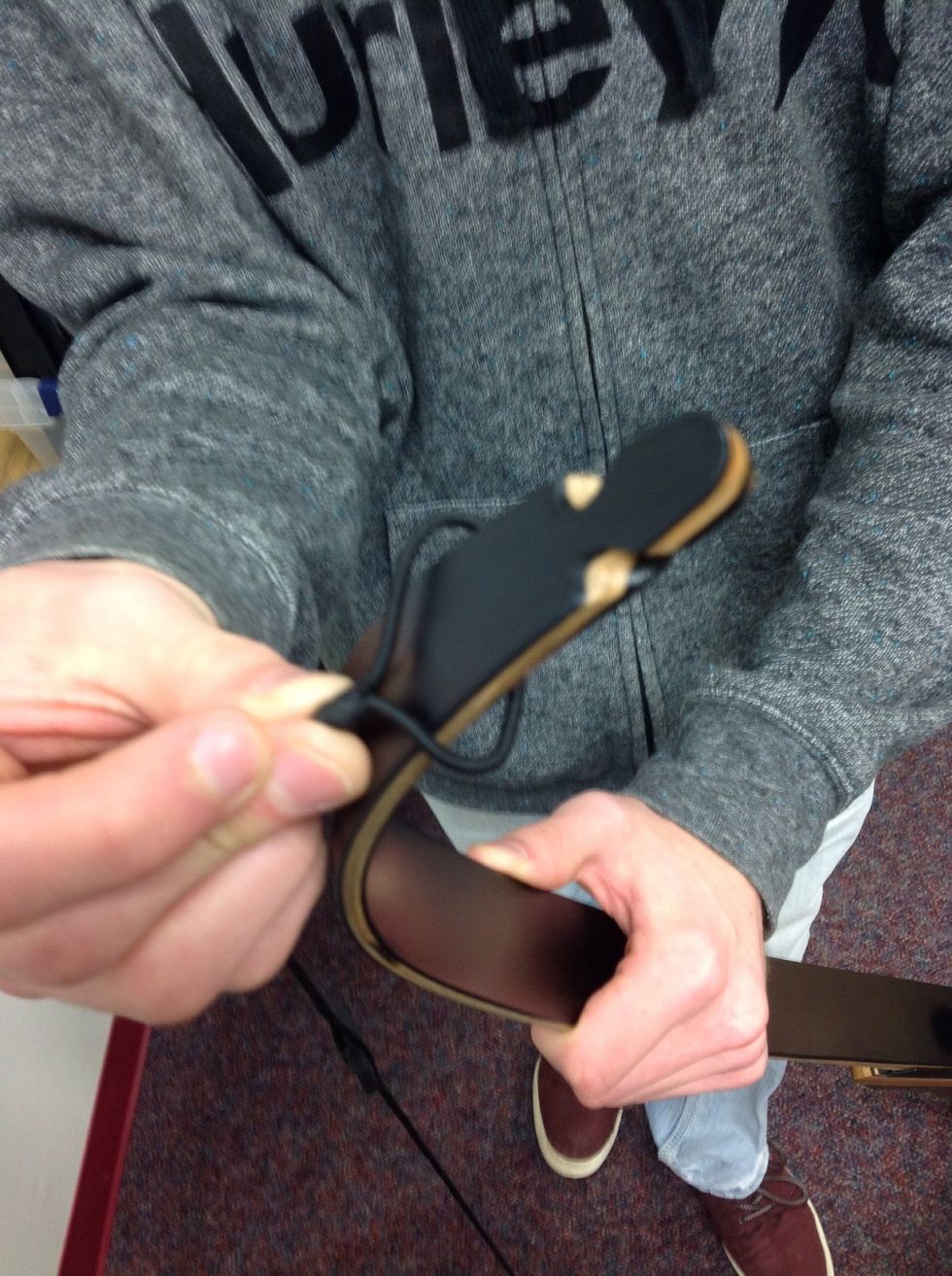 Slide larger end over the upper limb of the bow as far down as it will go.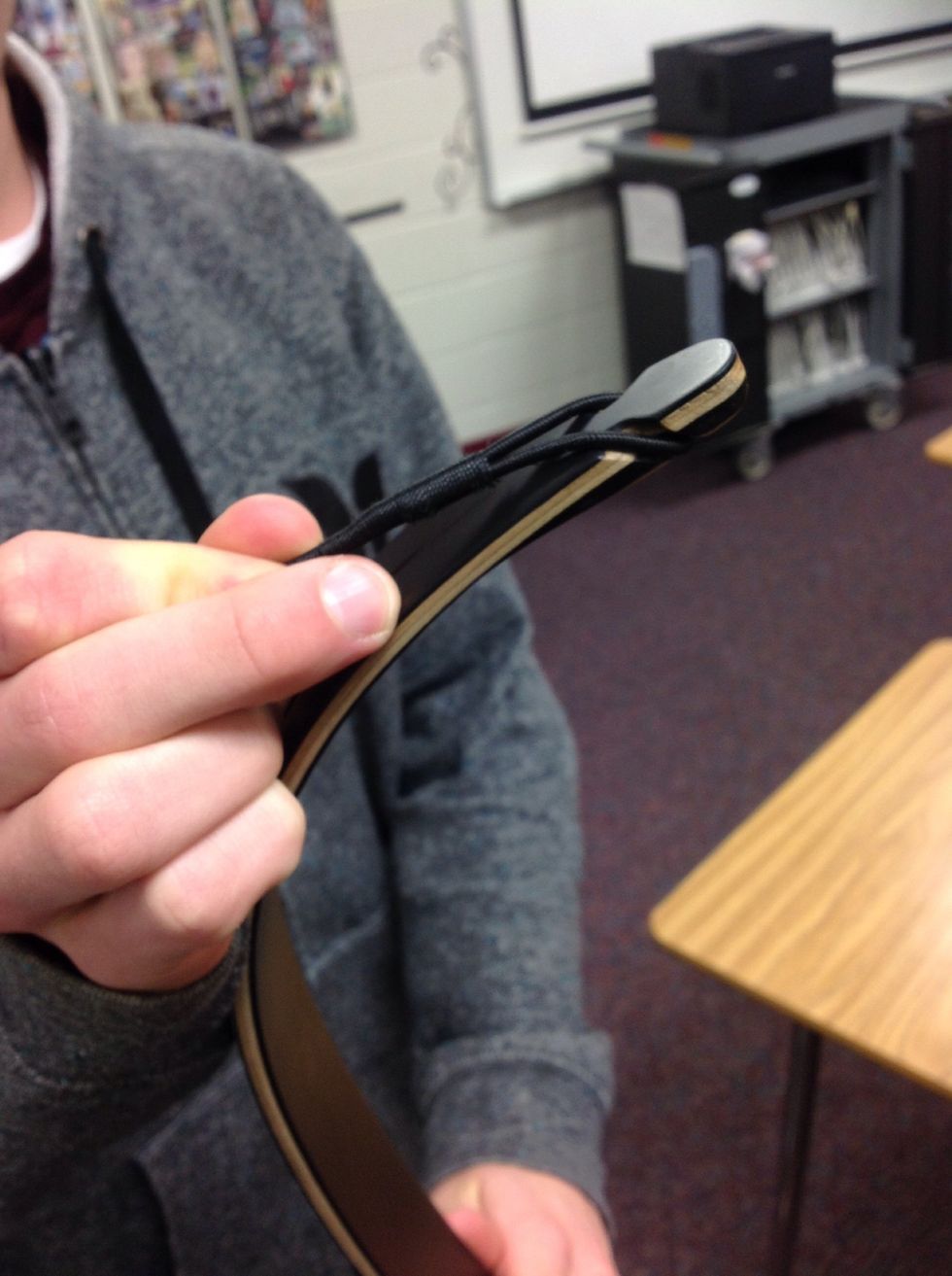 Now flip the bow, grab the other end of the string, twist the string approx. 25-35 times and place it in the grooves of the lower limb.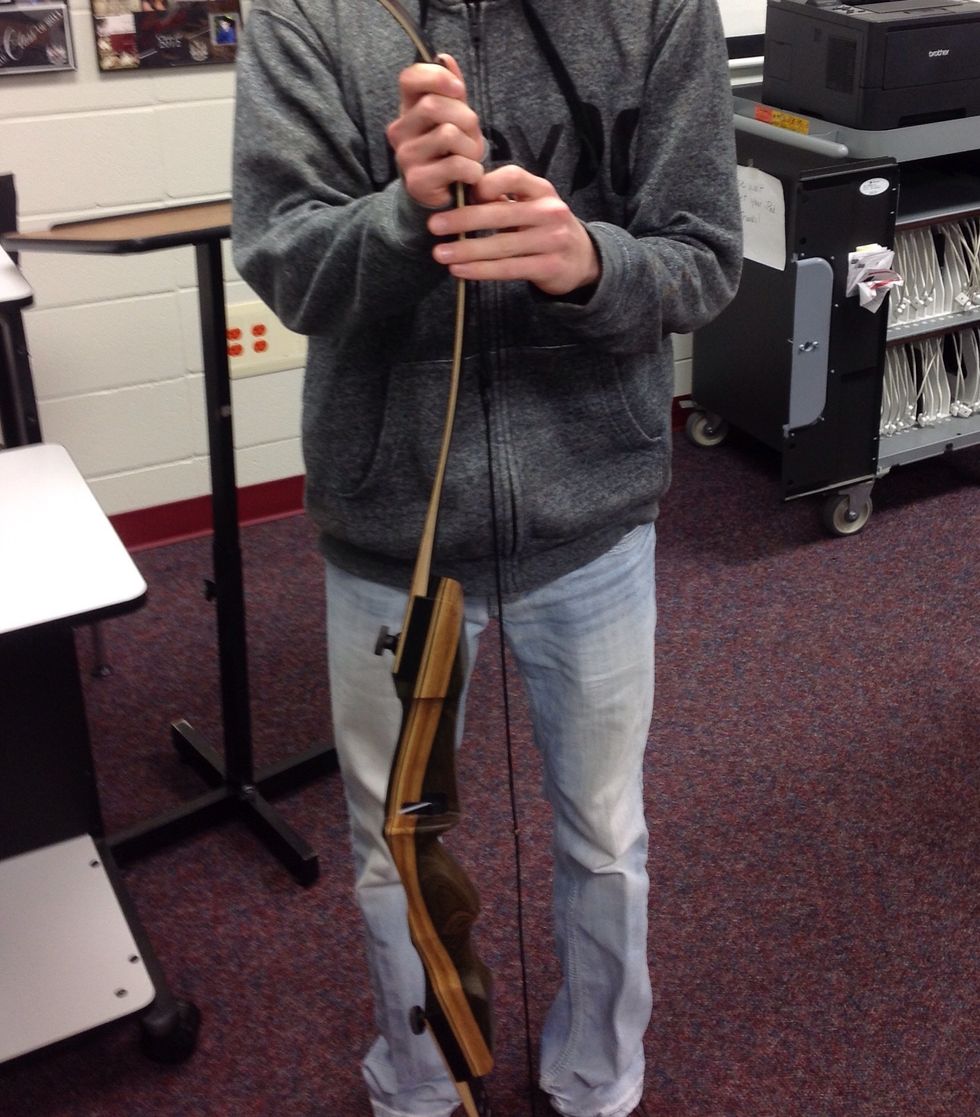 Hold bow in front of you with upper limb in hand. Make sure the string is to the left and riser to the right.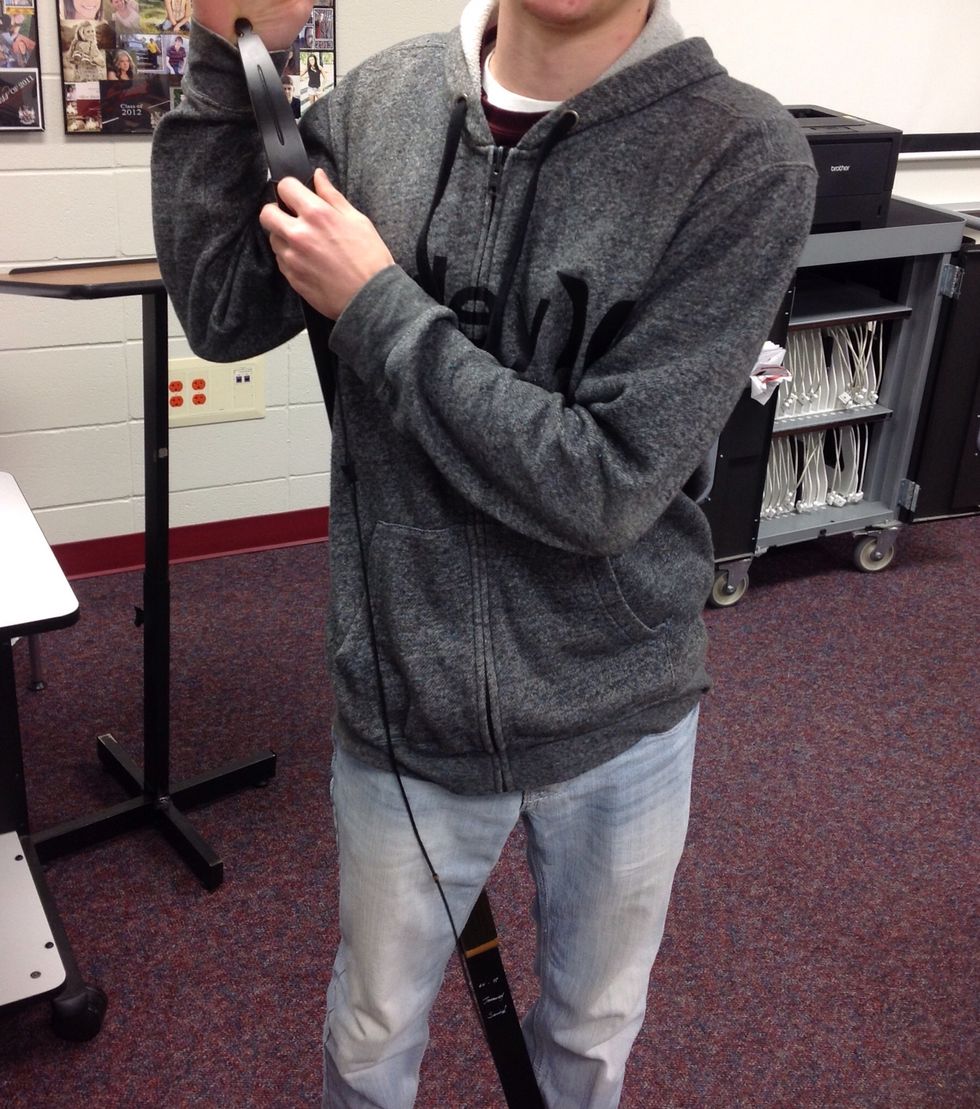 With right foot, step between the riser and string. Place the lower limb in front of left foot and riser behind your butt.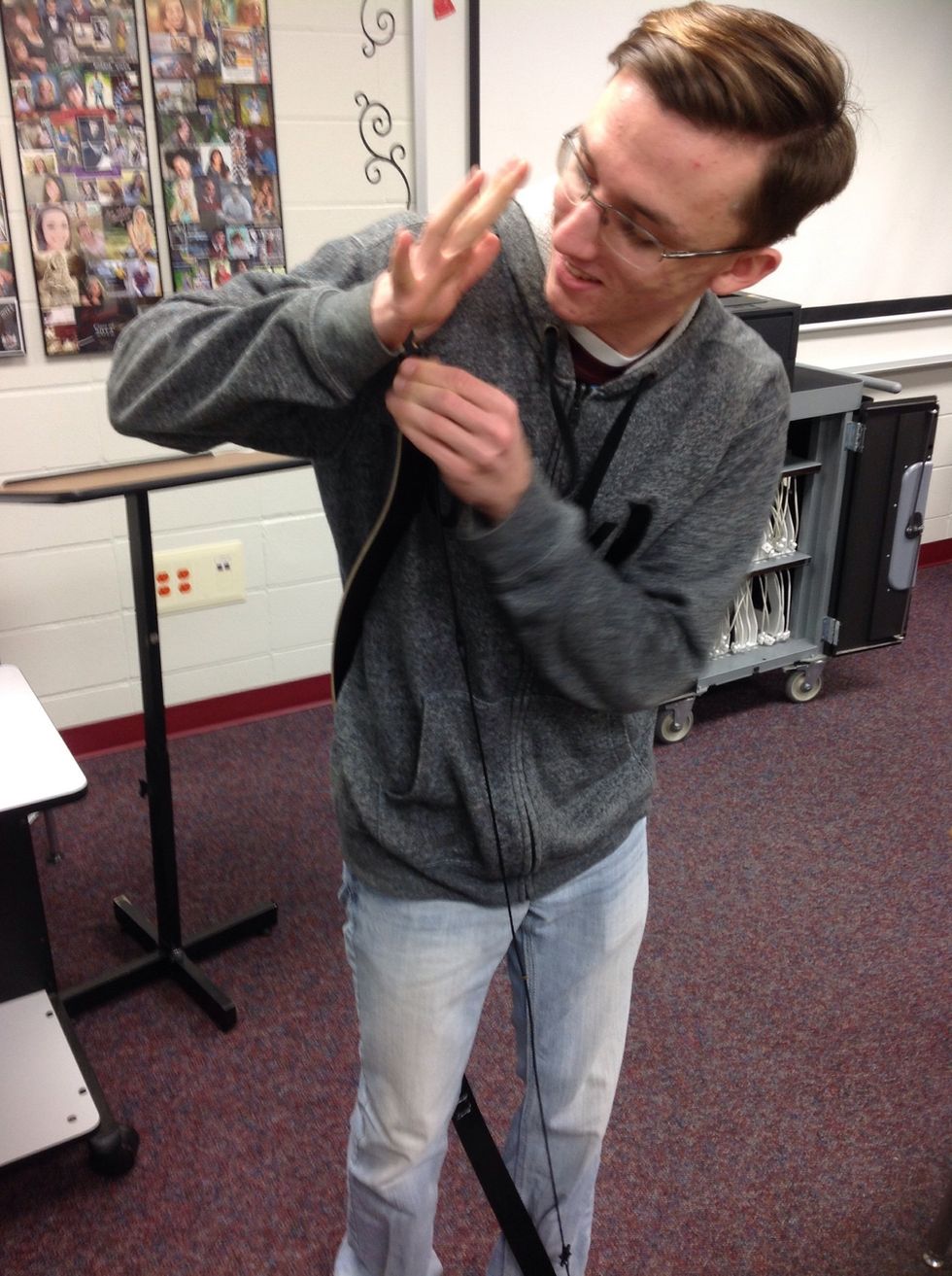 With right hand push upper limb forward and down so that you can place the string into the grooves.
Now that the bow is strung step out from between the string and riser.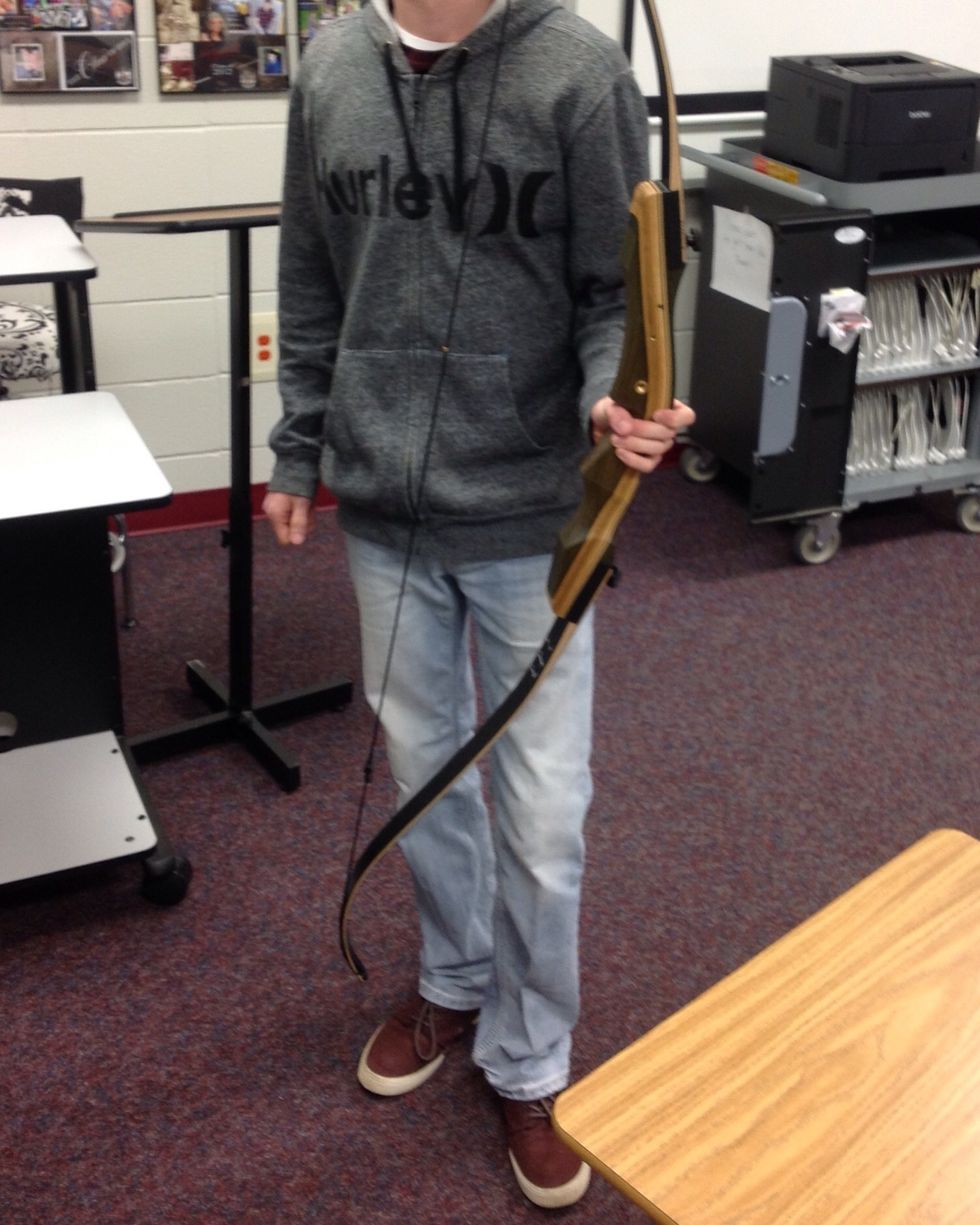 Your bow is now strung, congratulations!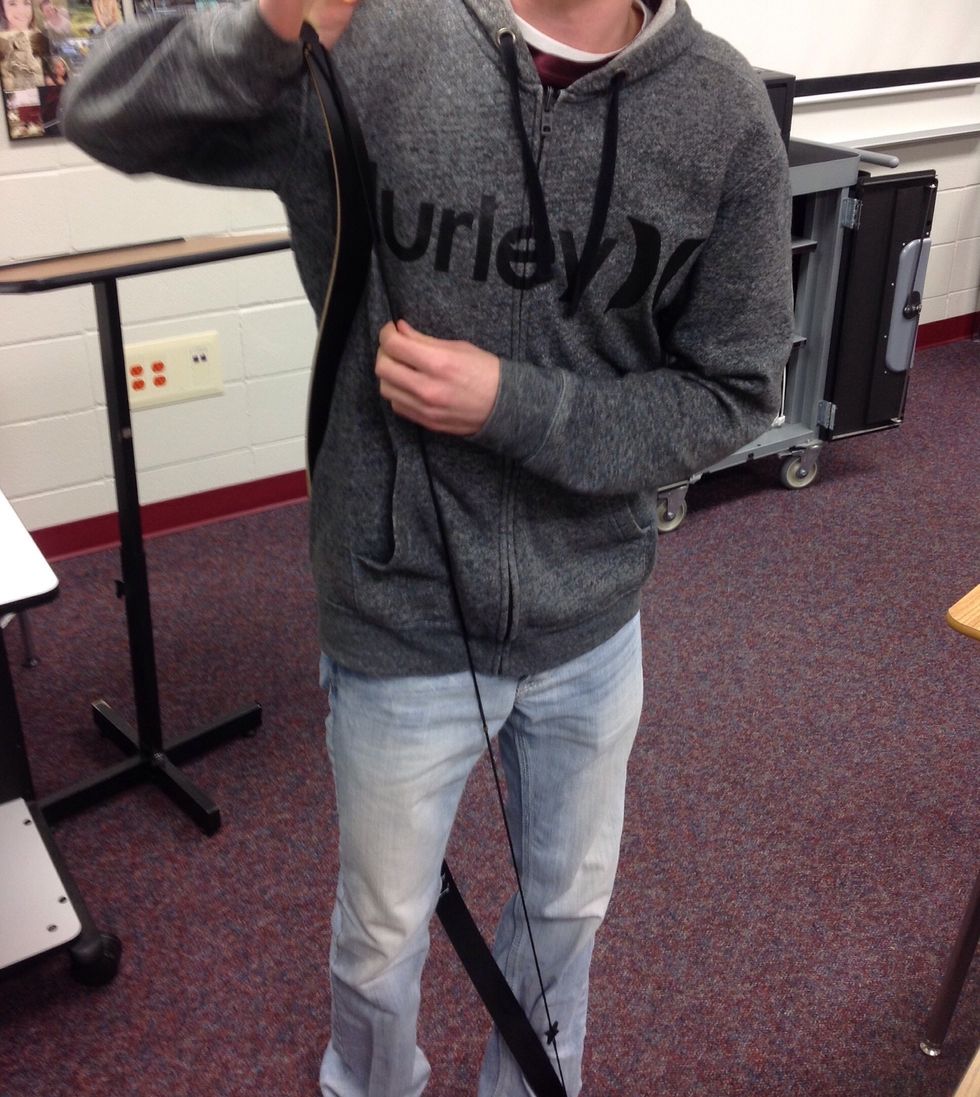 To unstring repeat steps 4-6, but slide the string back down the upper limb.
The creator of this guide has not included tools