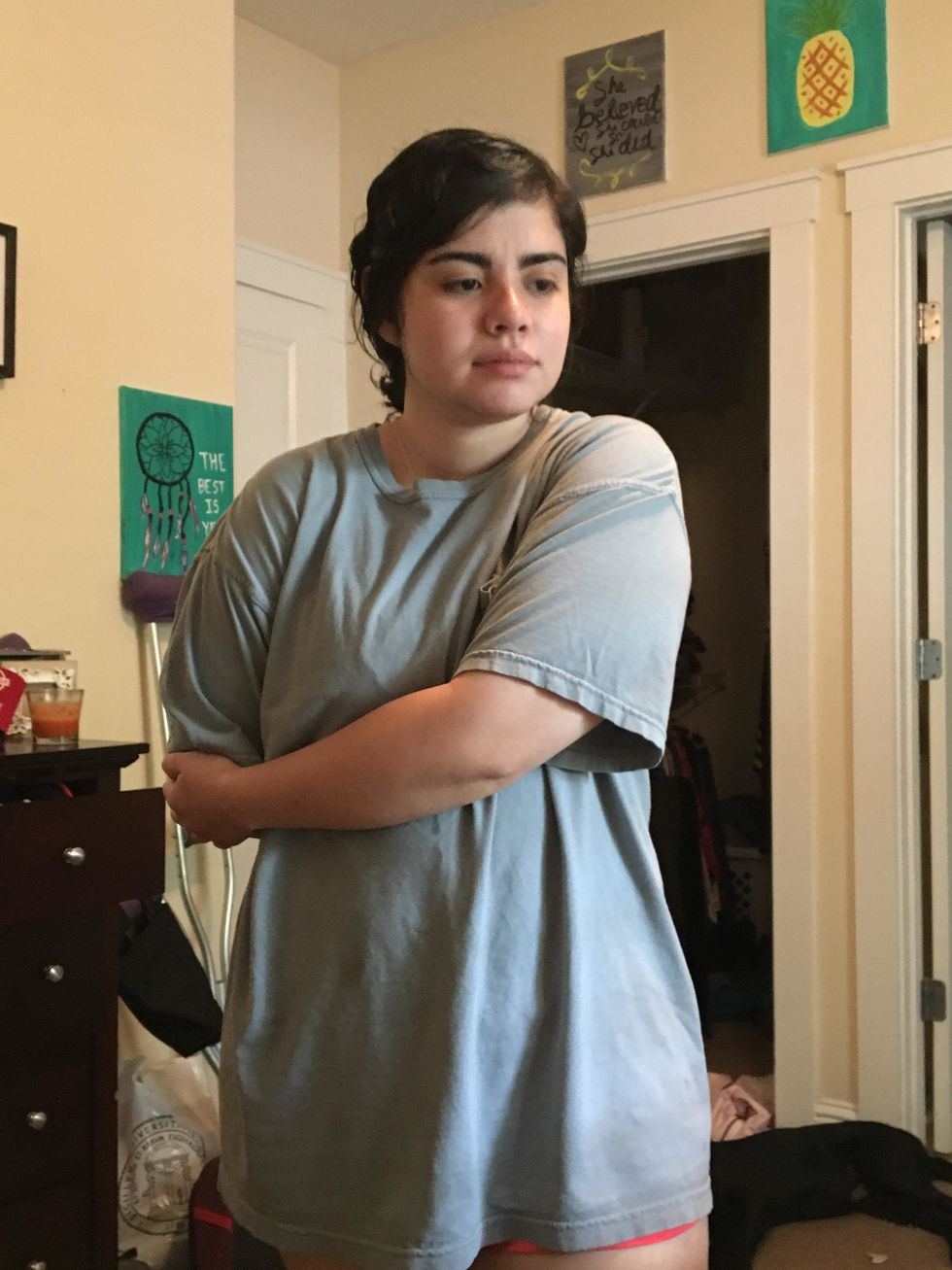 To stretch your shoulders place the back of one hand in the small of your back. Then with your opposite hand, grab your elbow, gently pull forward, and hold. Repeat with the opposite side.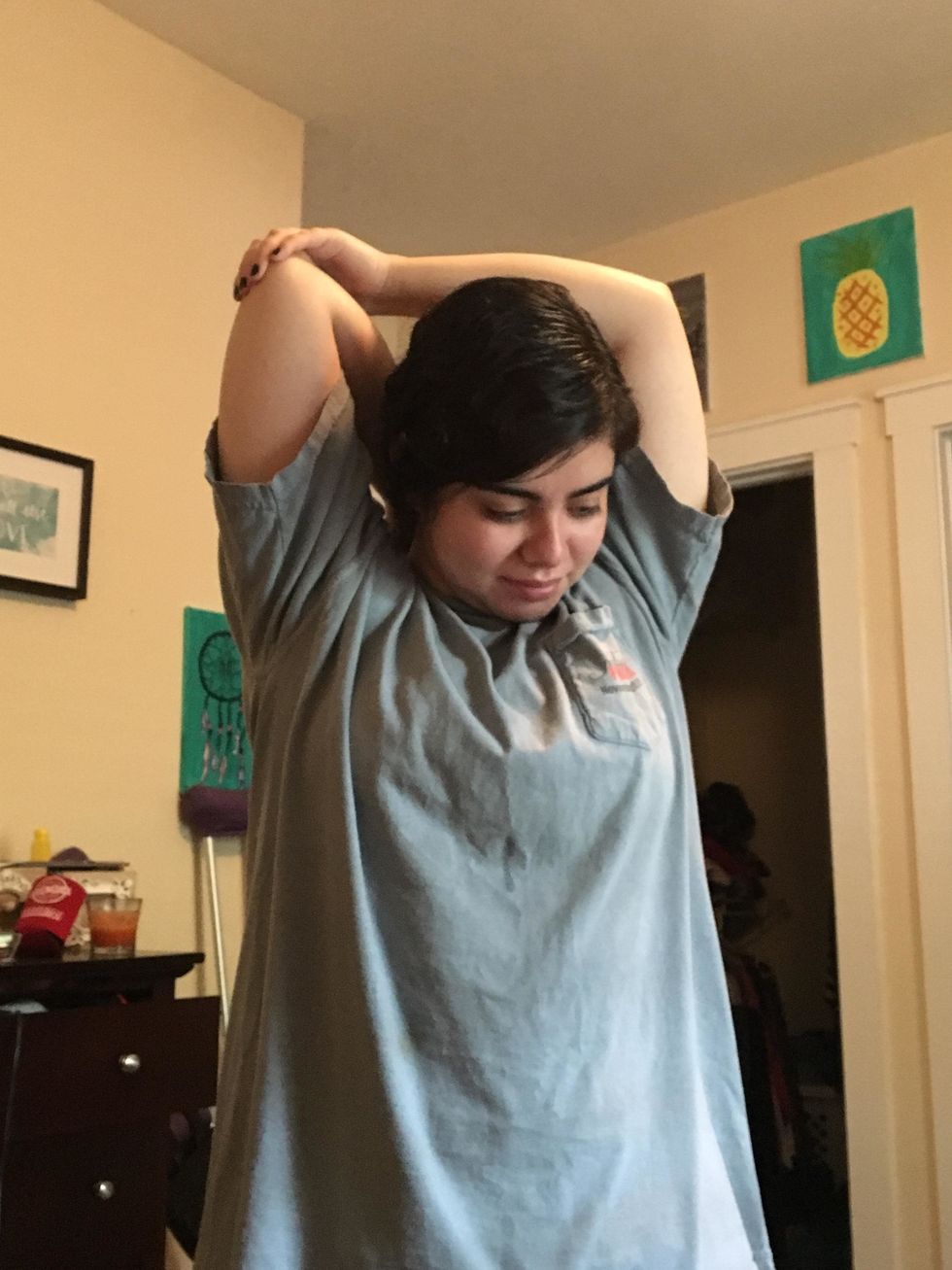 To stretch your triceps reach one arm up. Bend your elbow and put your forearm down behind your head. With other arm, reach up and grab your raised elbow. Pull your elbow toward your head. Repeat.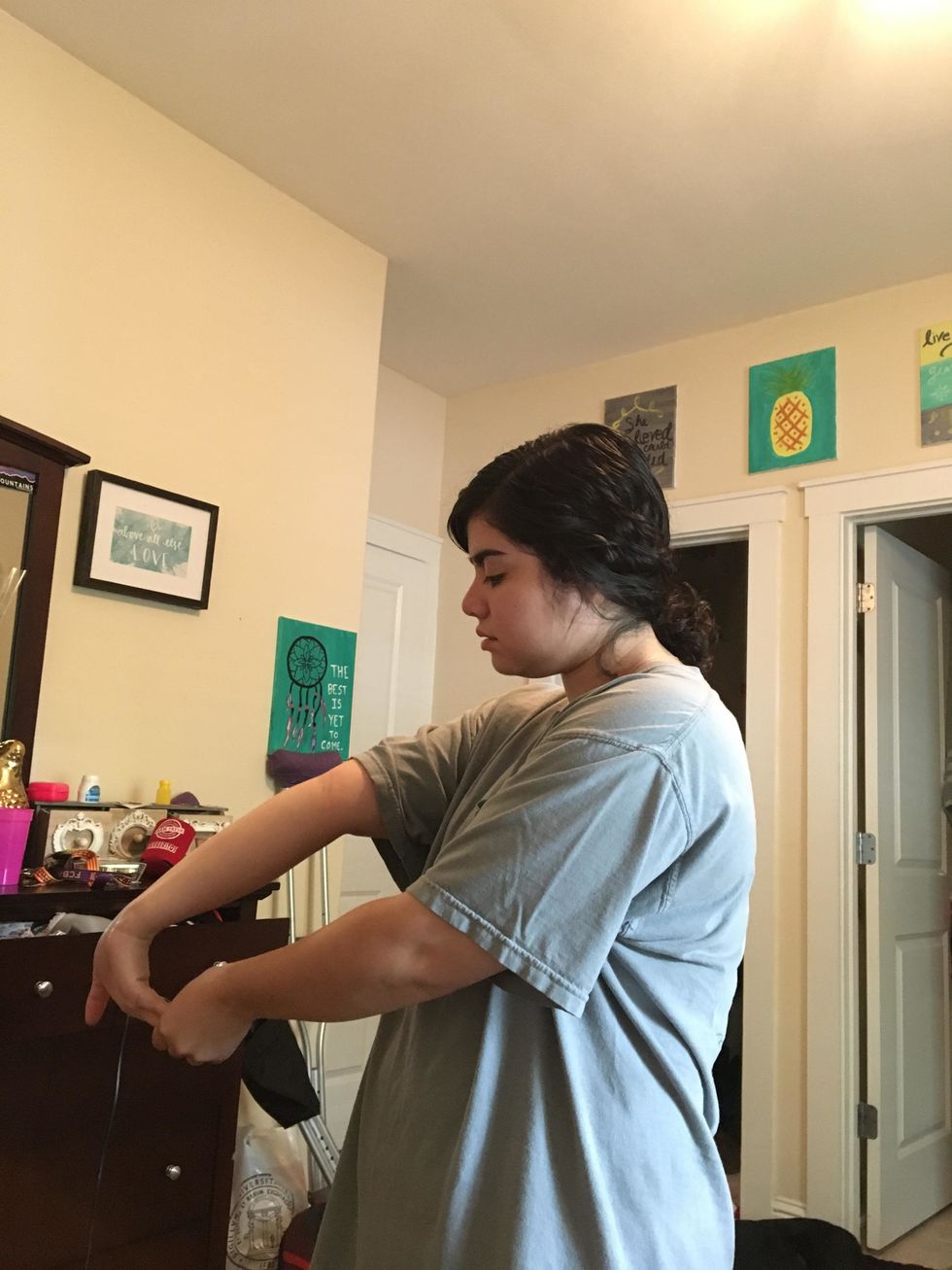 To stretch your wrist put out your hand. With the opposite hand, grab your fingertips and slowly pull them all the way down until that hand is now facing the floor. Repeat on other hand.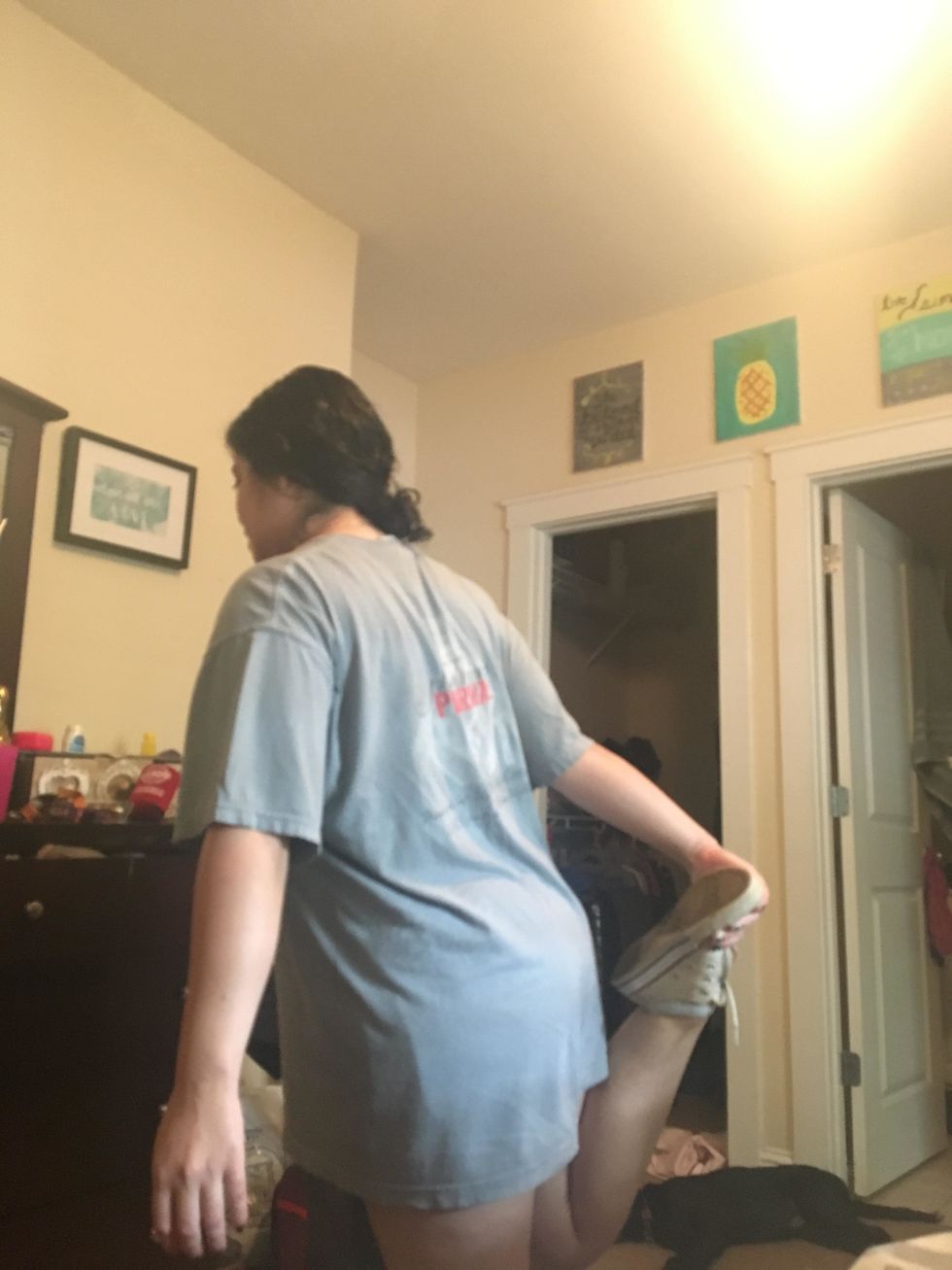 To stretch your quadriceps stand up and pull one leg behind you. Holding onto your foot, continue to apply upward pressure. Repeat with other leg.
To stretch your hamstrings sit on the floor with both feet out in front of you.Reach out with both arms, ideally grabbing onto your toes and holding.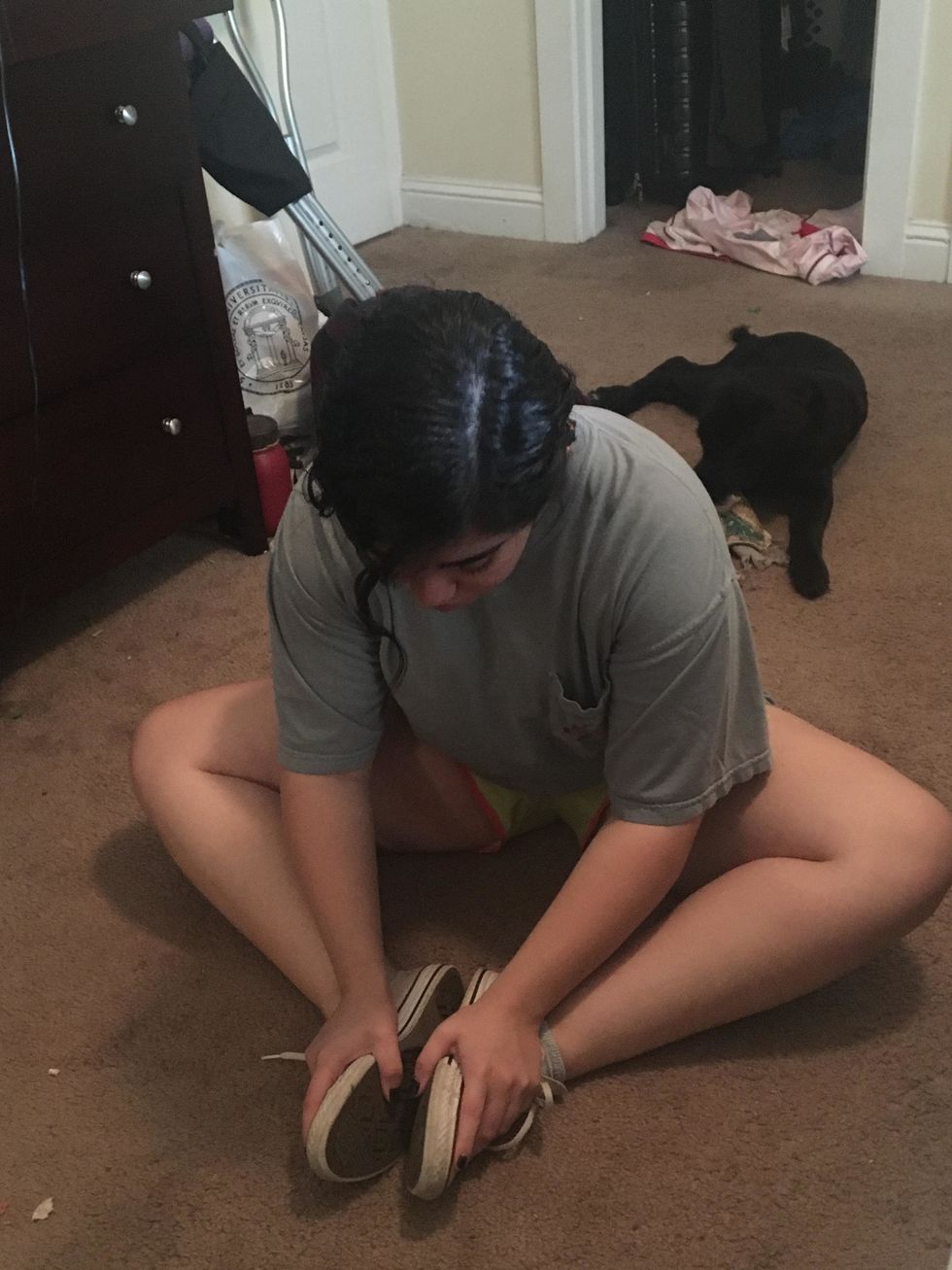 To stretch your groin sit on the floor. Press the soles of your feet together. Pull your feet as close to your body as possible. Put your hands on your ankles. Try to push your knees down.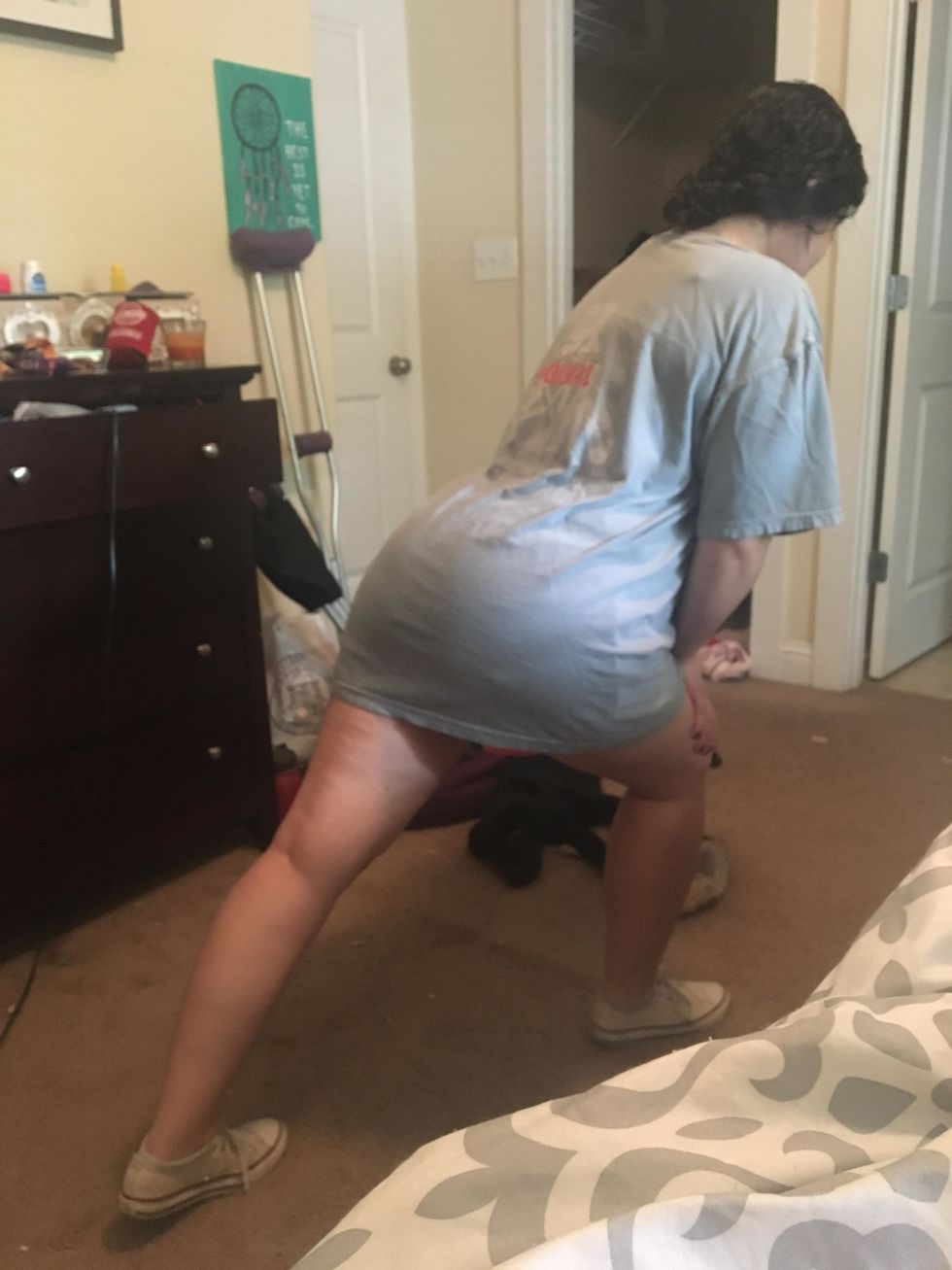 To stretch your calves place one leg in front of the other. Lean slightly forward as you begin to straighten your back leg bringing your back foot all the way flat against the floor. Repeat other leg.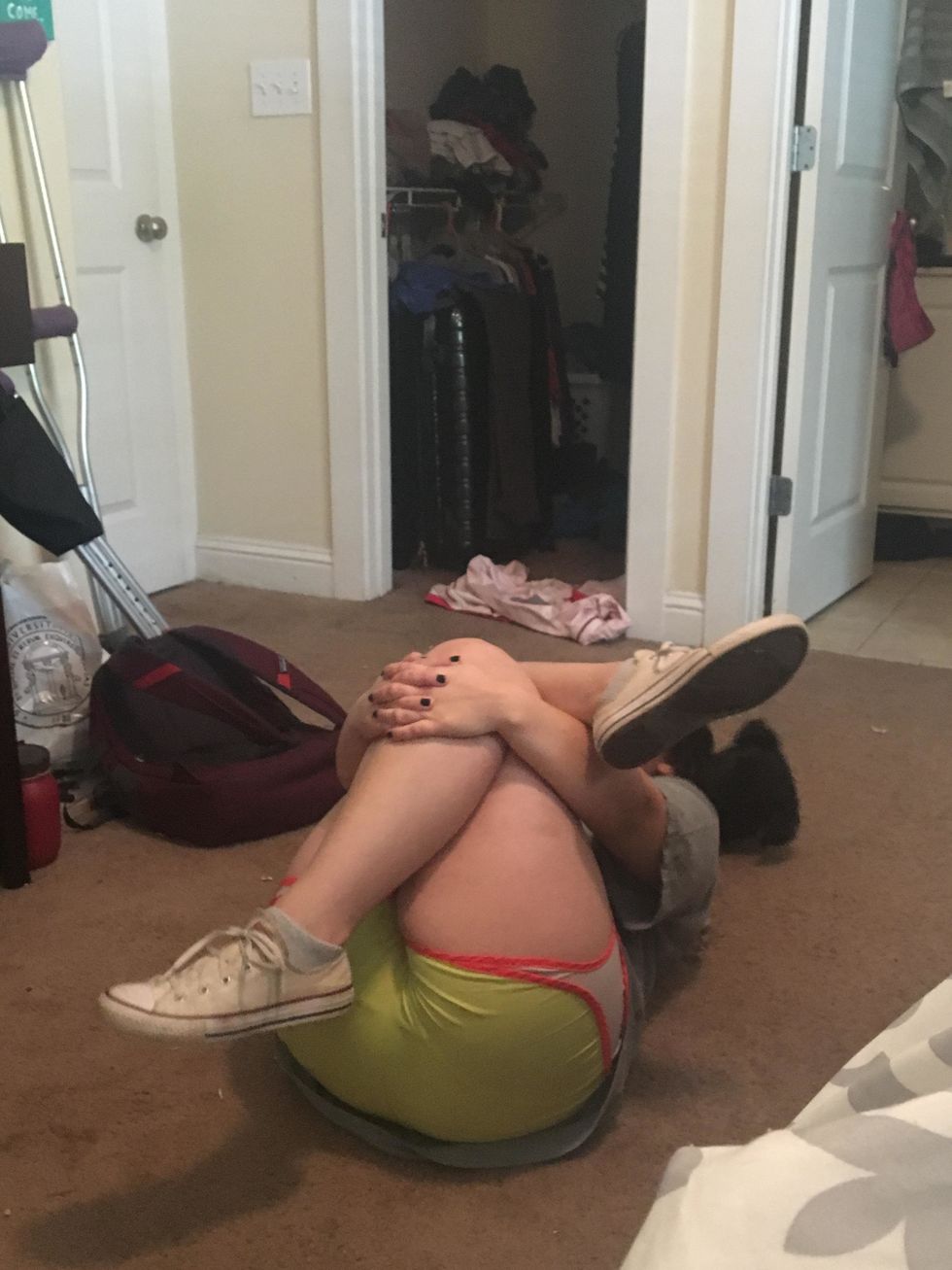 To stretch the hips lie on the ground with your knees bent and feet flat on floor. Next place one ankle on your opposite knee. Reach around your knee, pull toward you, and hold. Repeat on other side.
The creator of this guide has not included tools