By popular demand, a stretch routine to help you reduce injury, speed up recovery, and reduce post workout stiffness.
10
DISCLAIMER - I am not a professional trainer, and not responsible for injuries caused to you by this or any of my workouts. Please read everything carefully and do not attempt if you are unsure.
These 'static' stretches are most effective after a workout, once your heart rate has recovered and your breath is returning to normal. Hold each for 20s. Stretch the muscles used in the workout.
'STATIC' VS 'ACTIVE'. Many studies show that actively stretching pre-workout is more effective at reducing injuries than pure static stretching. This is not a pre-workout warm up. Stay tuned for that.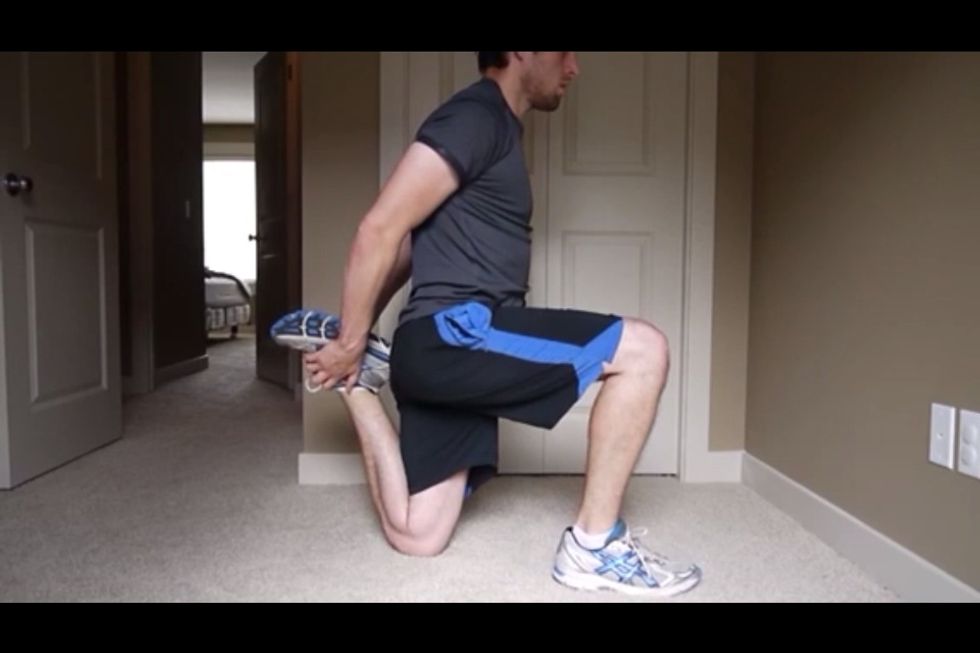 QUADRICEPS - Pull gently on the back ankle, and push the hip forward.
Stretching returns muscles to a relaxed state, improves mobility and flexibility. It also triggers endorphin release. Contrary to popular belief, post workout stretches don't reduce muscle soreness.
Various remedies exist for delayed onset muscle soreness. The best method is preventing soreness is by gradually increasing the intensity/weight of the exercises over time; don't do too much too soon.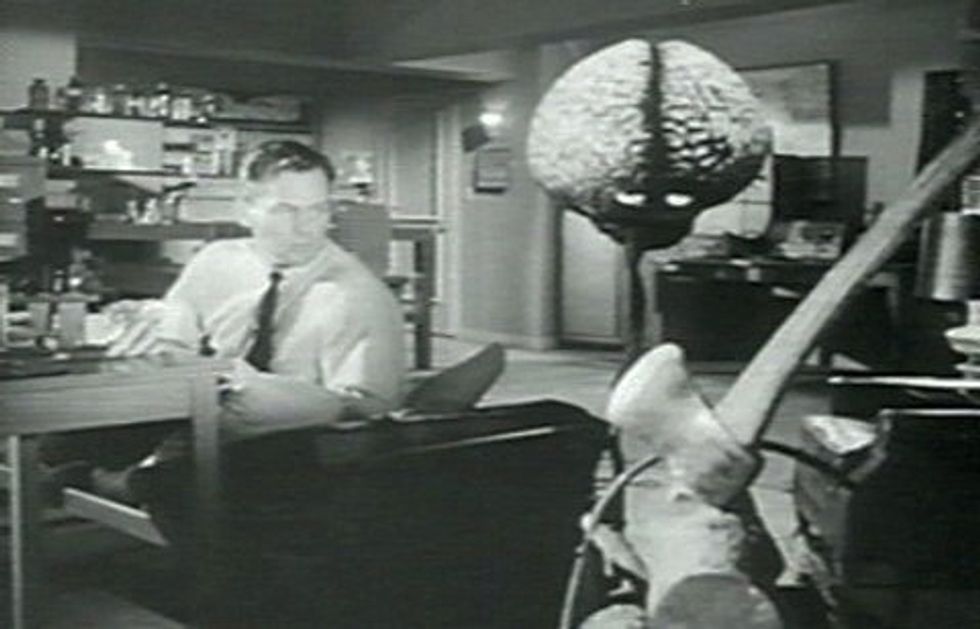 Your nervous system does not naturally allow you to stretch beyond a set point since sensory muscle cells inform the brain to contract the muscle at a particular length. Your brain means well.
Post workout recovery formulas and drinks are out there for you to try. For me there's nothing better than a fruit smoothie made with berries, a banana, yoghurt, a scoop of protein powder and ice.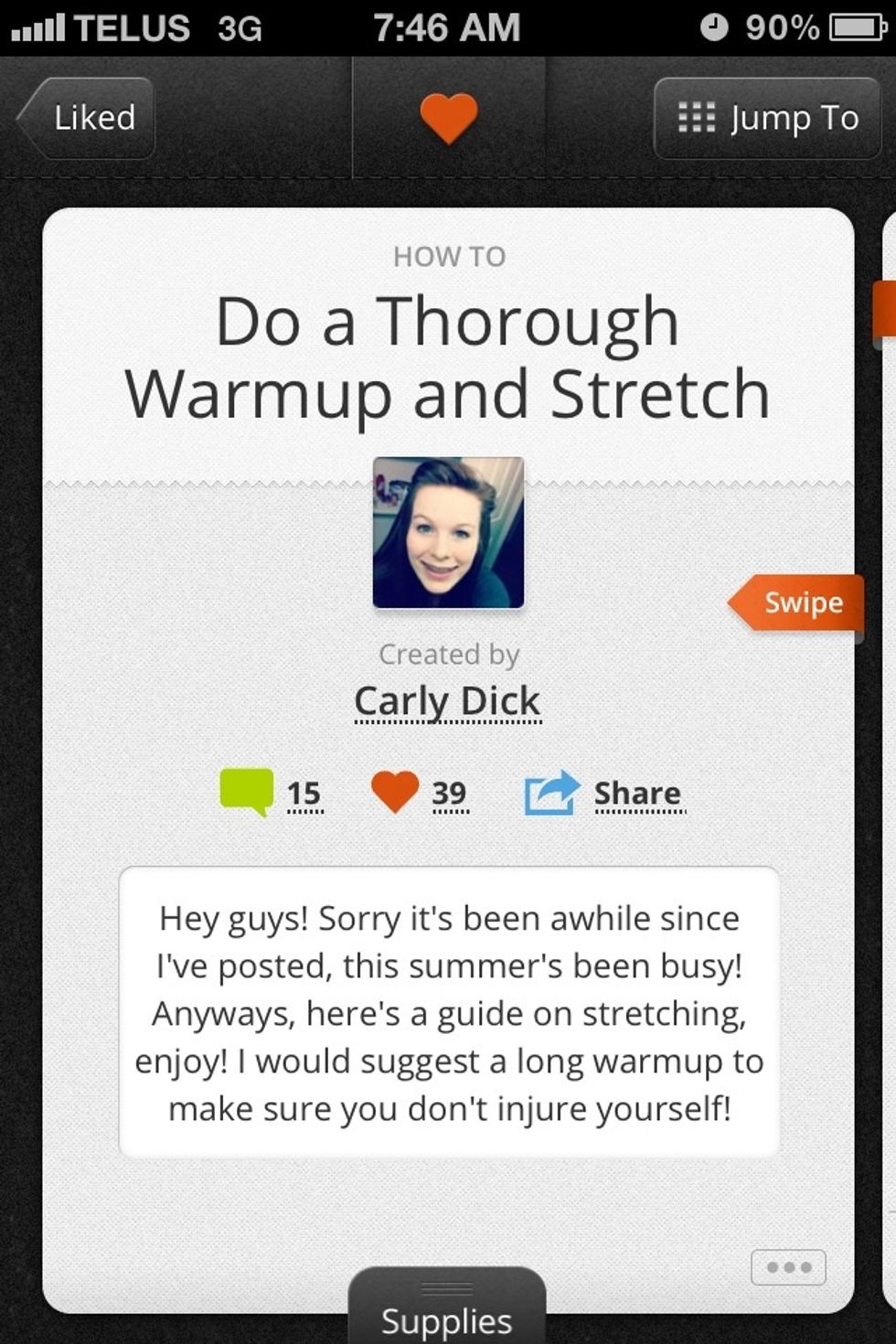 See Carly Dicks guide 'Do a thorough warmup and stretch' for a more comprehensive guide to stretching. Thank goodness she knows what she's doing and is far more flexible. Good work.
Hannah Brenchley's 'How to Stretch Your Arms, Legs and Back' is also very good, and more advanced.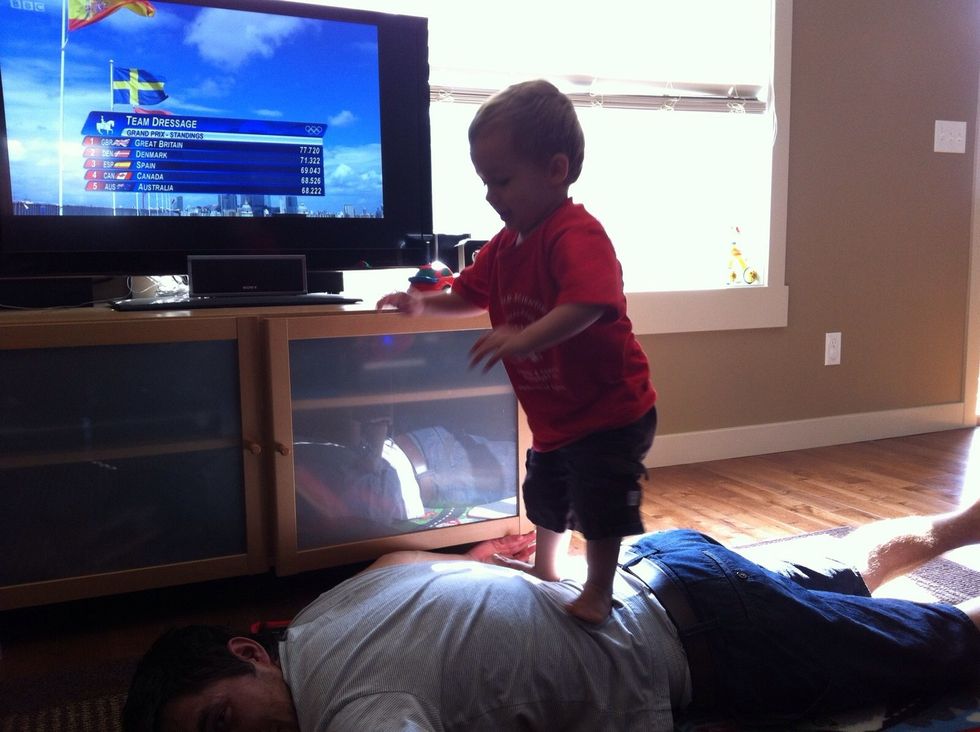 Now for that post-workout massage. Go Euan!
1.0 Wall
1.0 Soft surface or yoga mat
1.0 Recovery drink for afterwards
1.0 Towel
1.0 Heart rate monitor (optional)
Glenn Hole
Welshman living in Canada. Fitness, food, photography. Please come back and comment if you use one of my guides! Instagram @Glennchole