Lazy day, just hubby and me. We were going to have burgers. Then 4 old friends turned up and stayed for dinner. Bank Holliday, all shops closed.
280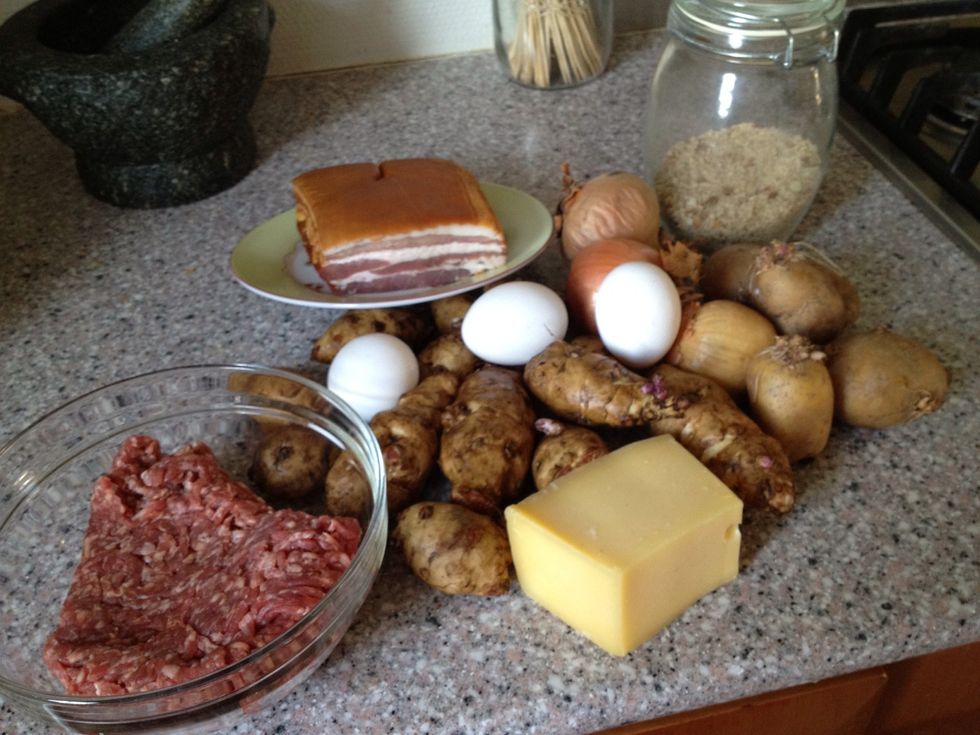 So I had to transform minced beef for 2 into dinner for 6. This is what I had. All shops were closed due Whitsun. My Potatoes had seen better days and I only had 4 but I had Jerusalem artichokes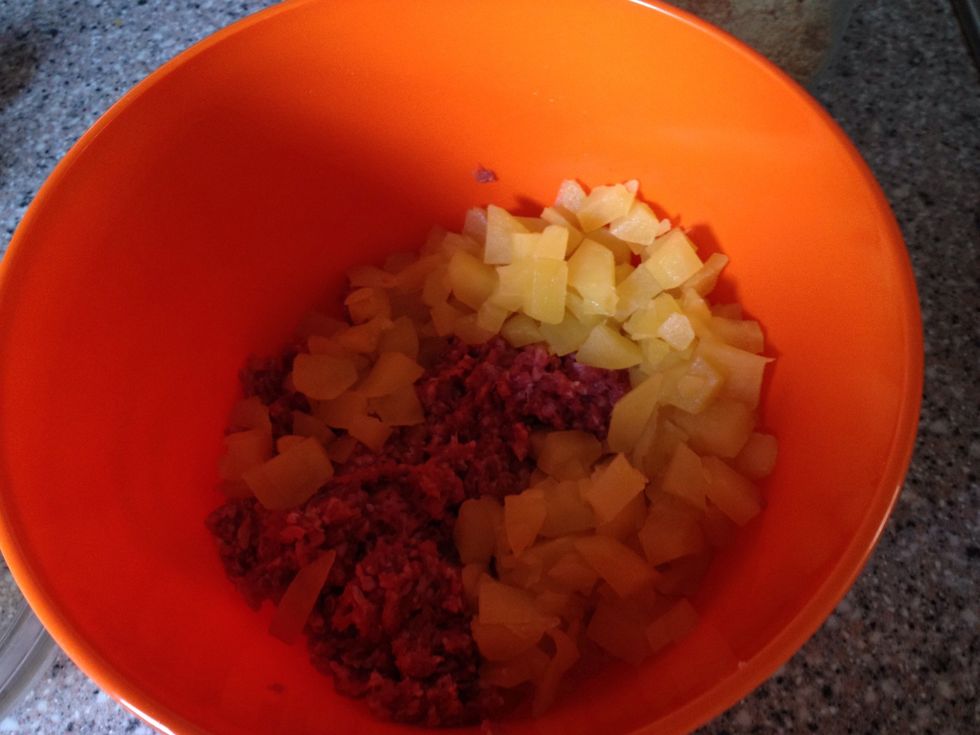 I boiled the tired potatoes and mixed them with the beef. Boiled the jerusalem artichokes and sliced 3 of the onions to be fried slowly.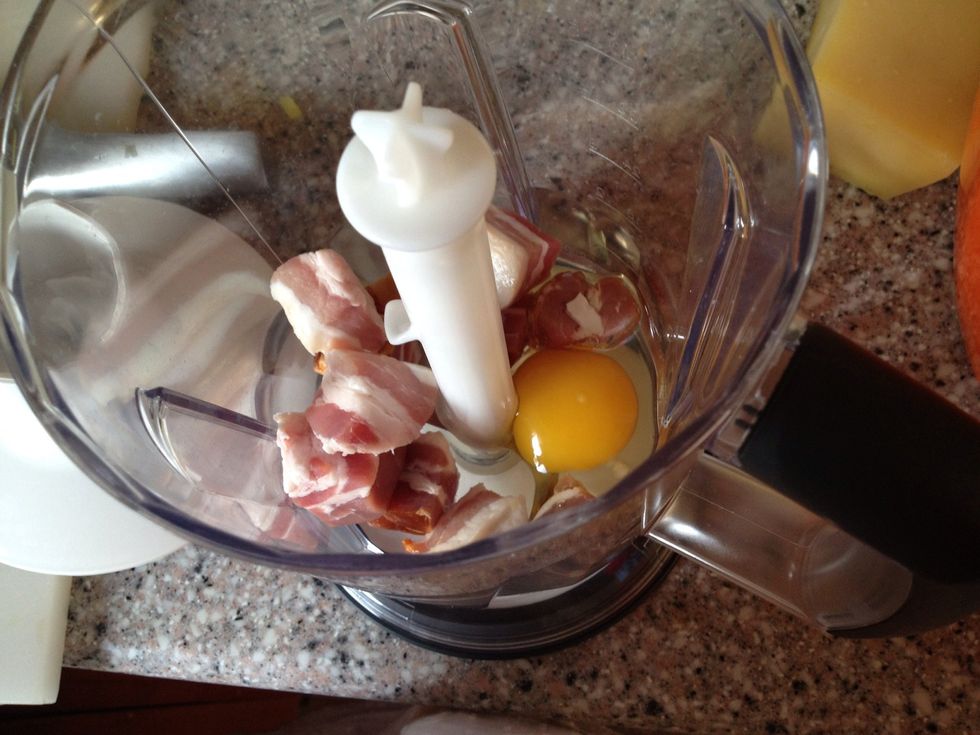 Blitzed the smoked bacon with one egg.
Bacon slush.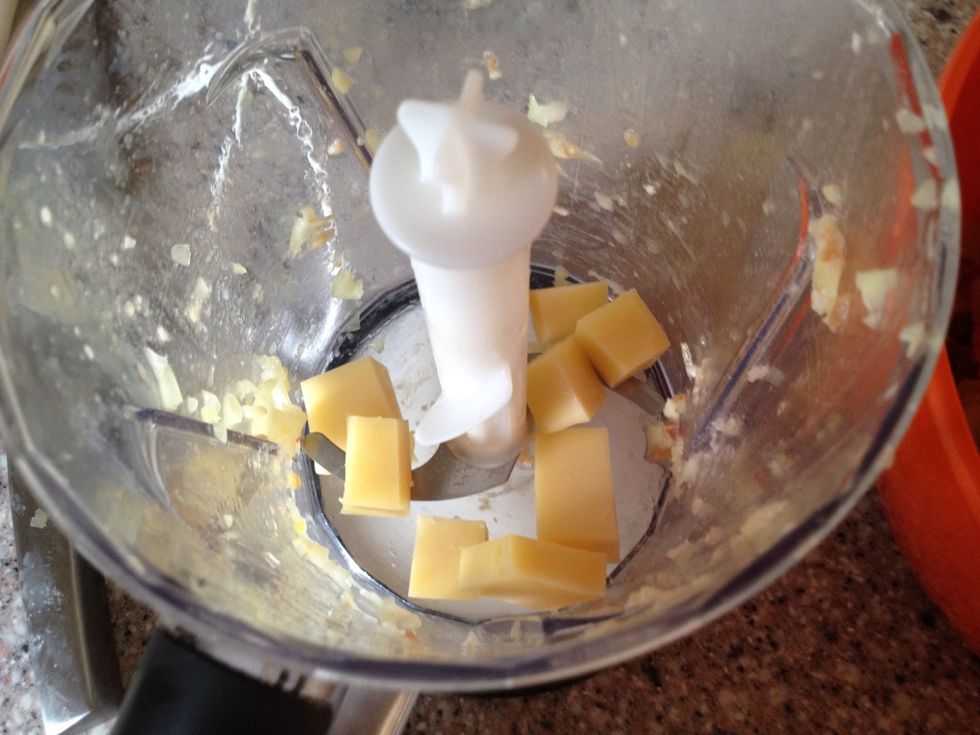 Cheese getting the same treatment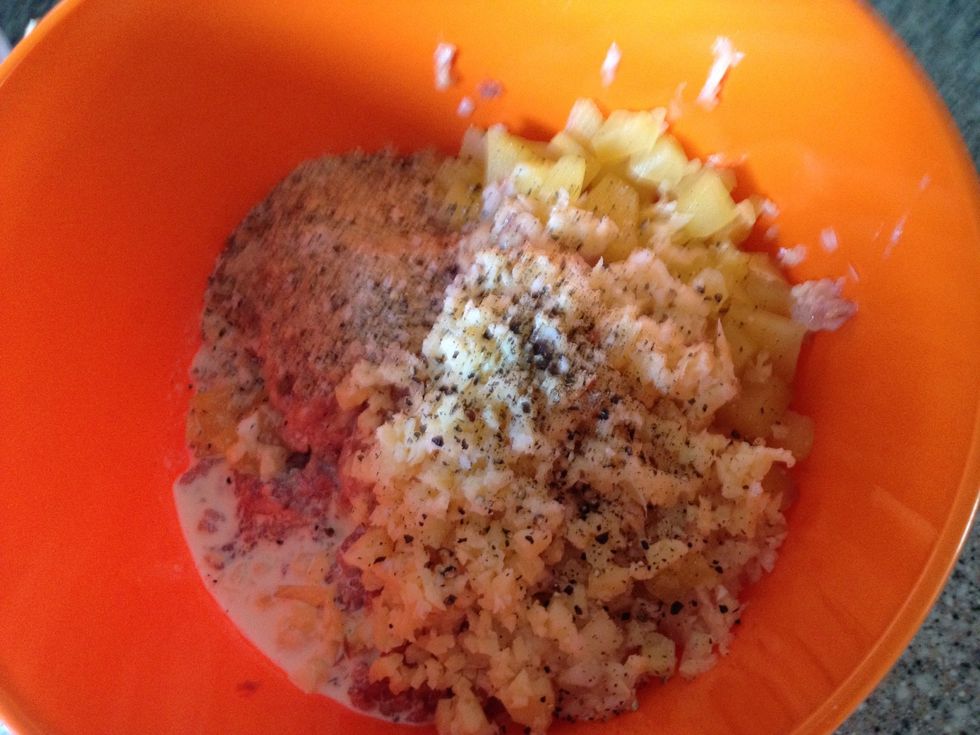 So here is minced beef, mashed potatoes, finely diced onion, bacon slush with 1 egg, a handful of bread crumb, blitzed cheese, salt and pepper and a splash of cream.
Was going to barbecue them, but no char coal. So they had to go on the skillet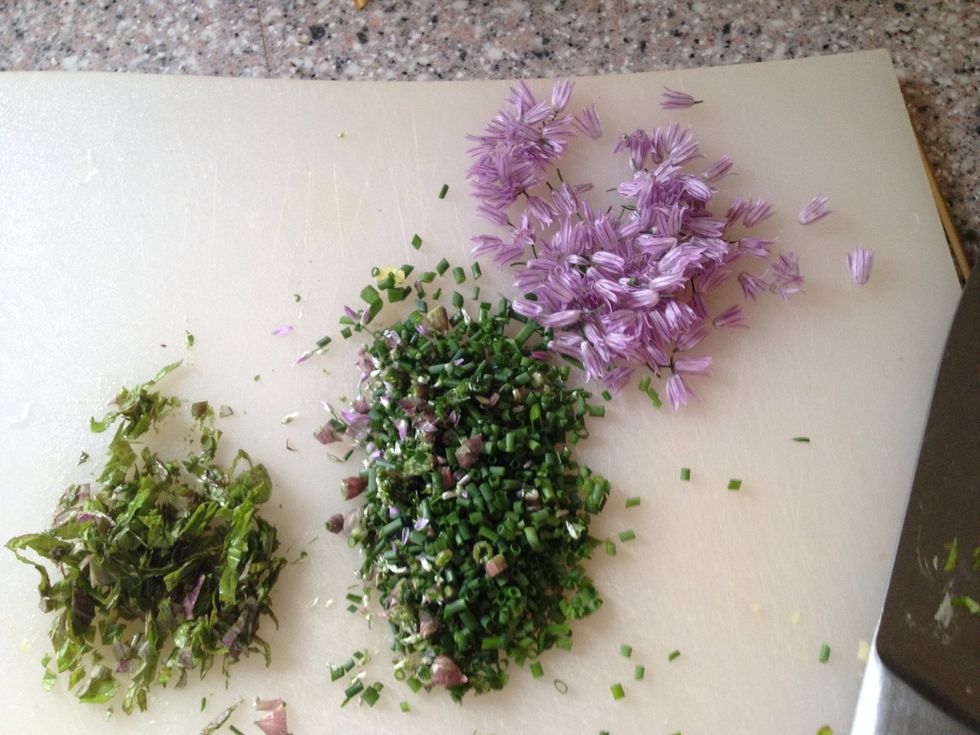 Herbs from the garden: chives + flowers from the chives and some mint. All to join the Jerusalem artichokes.
Mashed Jerusalem artichoke with some butter and herbs. Not a lot so I toasted some bread.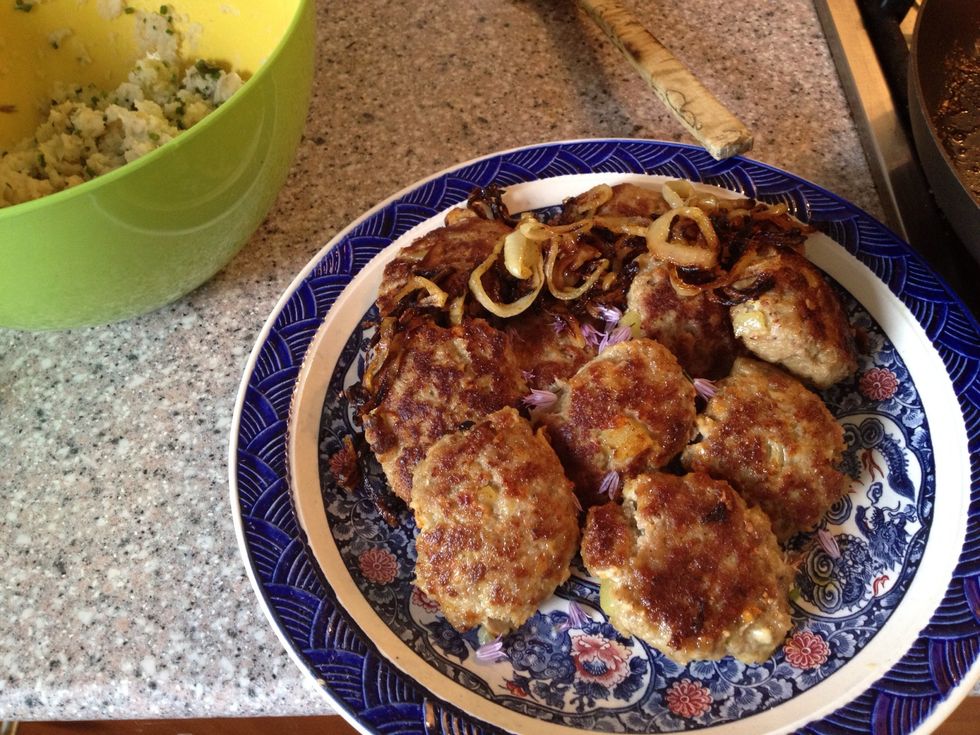 Ready to be eaten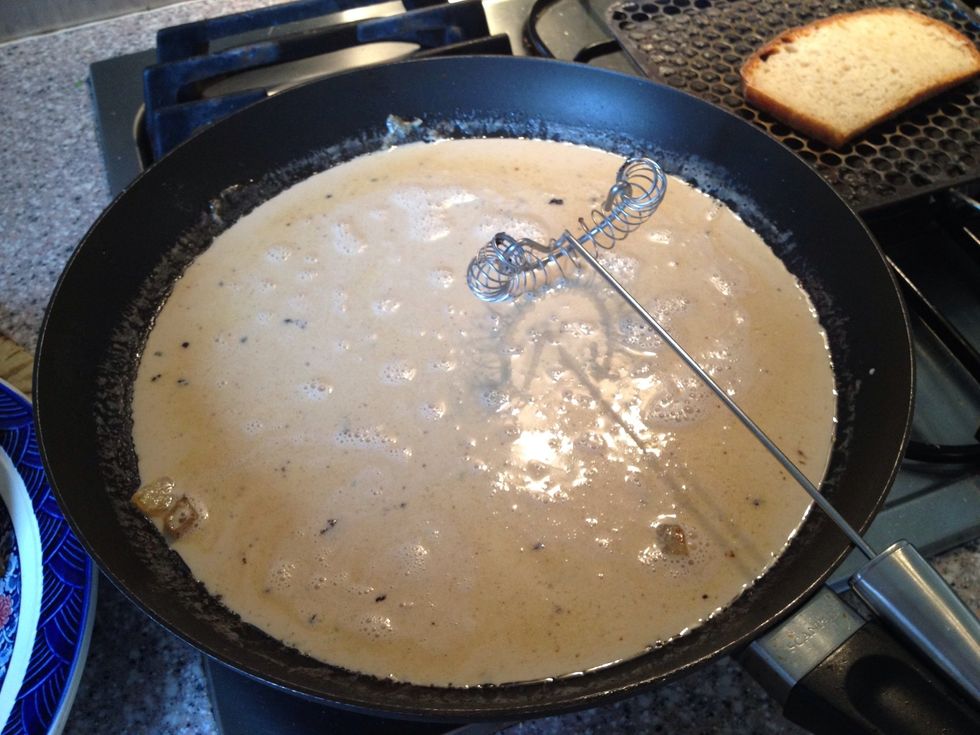 Poured some of the fat off the frying pan and added some cream. Then reduced, tasted ok but needed some help. So I added 2 tsp of balsamic vinegar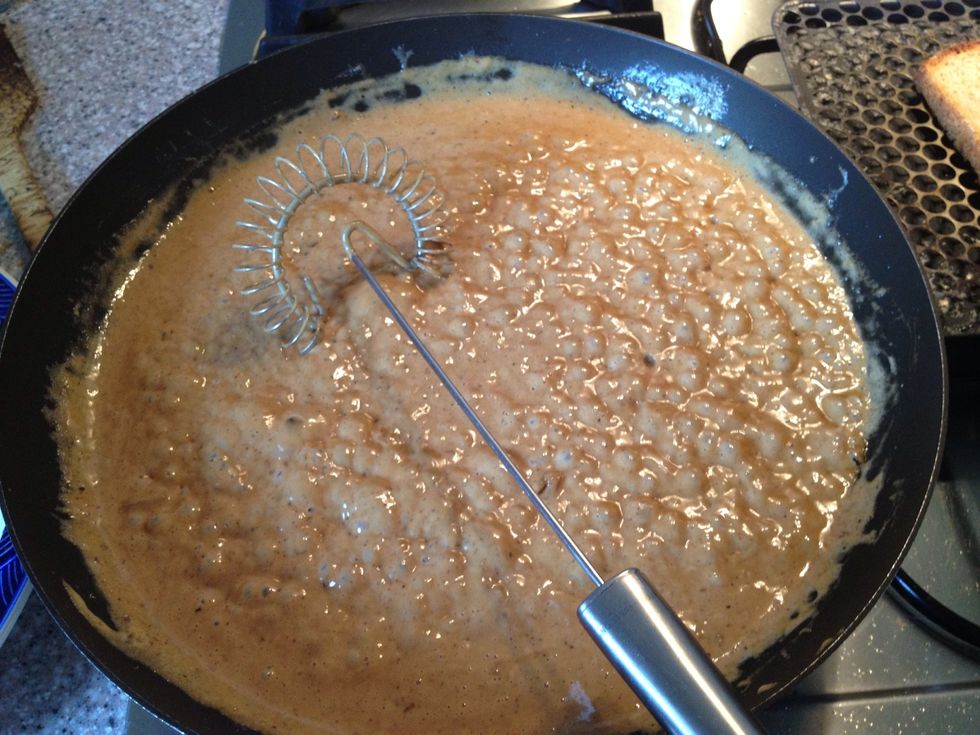 Reduced some more, added salt and pepper. Done.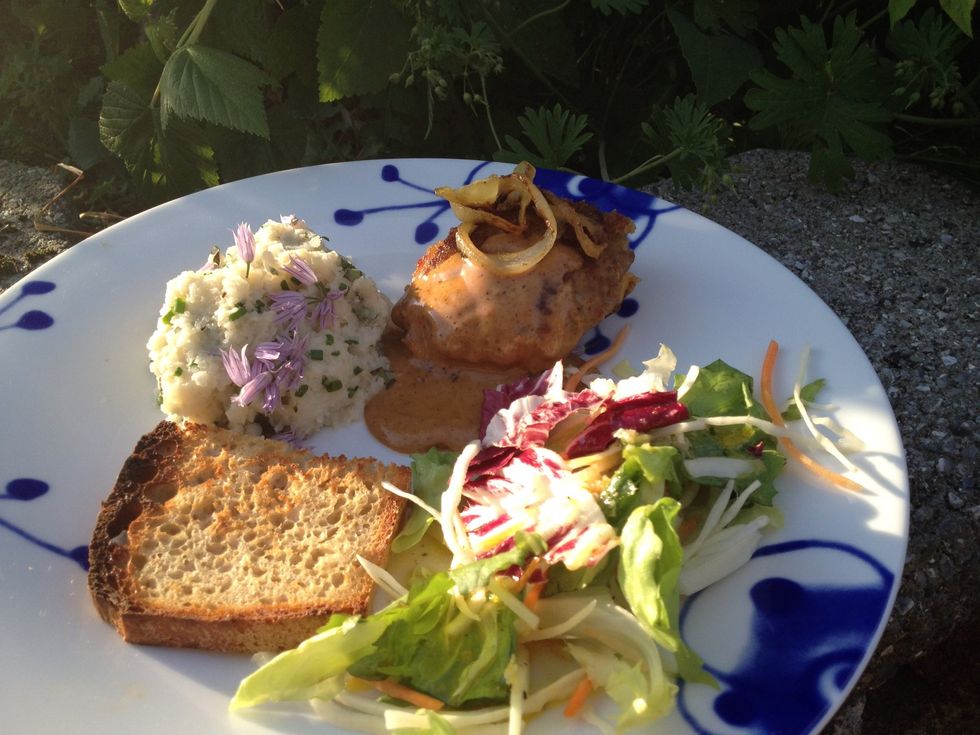 Salad from yesterday with a grated apple and dressing.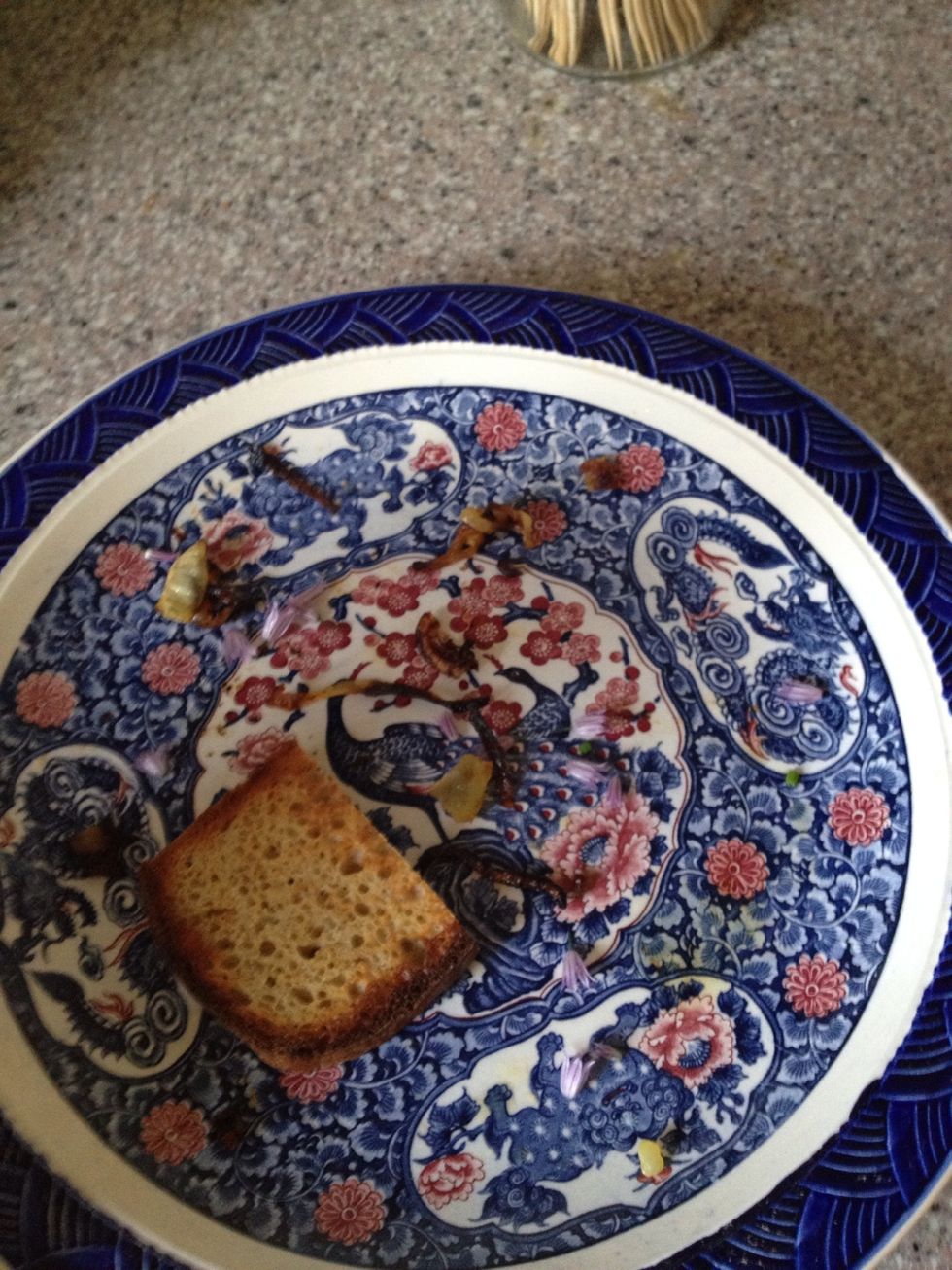 Not a lot leftover. The " i don't know what to call them" beefs were juicy, tasted just like beef , but with a hint of bacon and cheese. This is going to be repeated, they were very tasty.
200.0g Minced beef
4.0 Potatos
1/2kg Jerusalem artichoke
3.0 Eggs
4.0 Onions
Some cheese
A piece of smoked bacon
Bread crumbs
Butter
Oil
Herbs from the garden