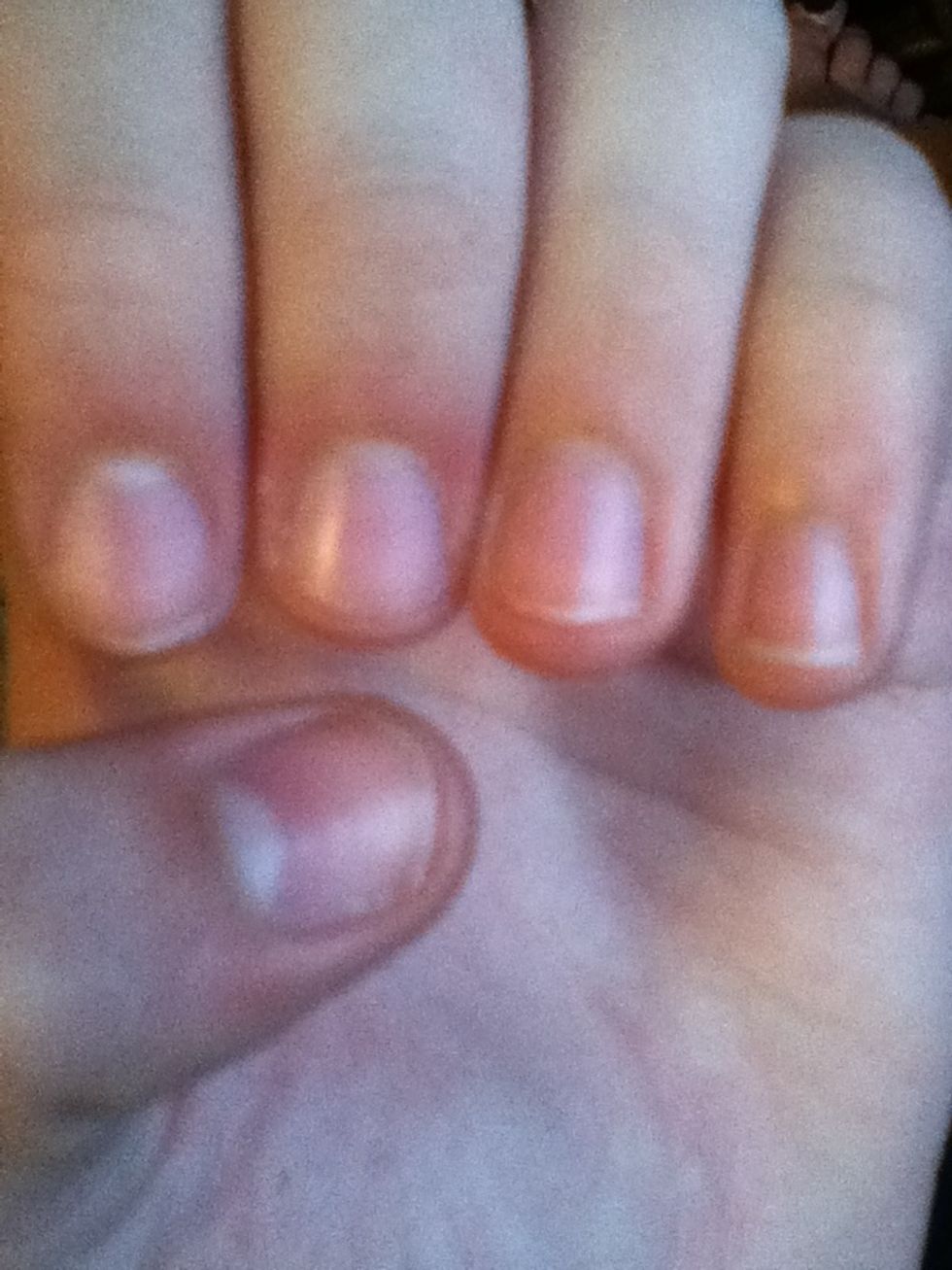 My regular nails.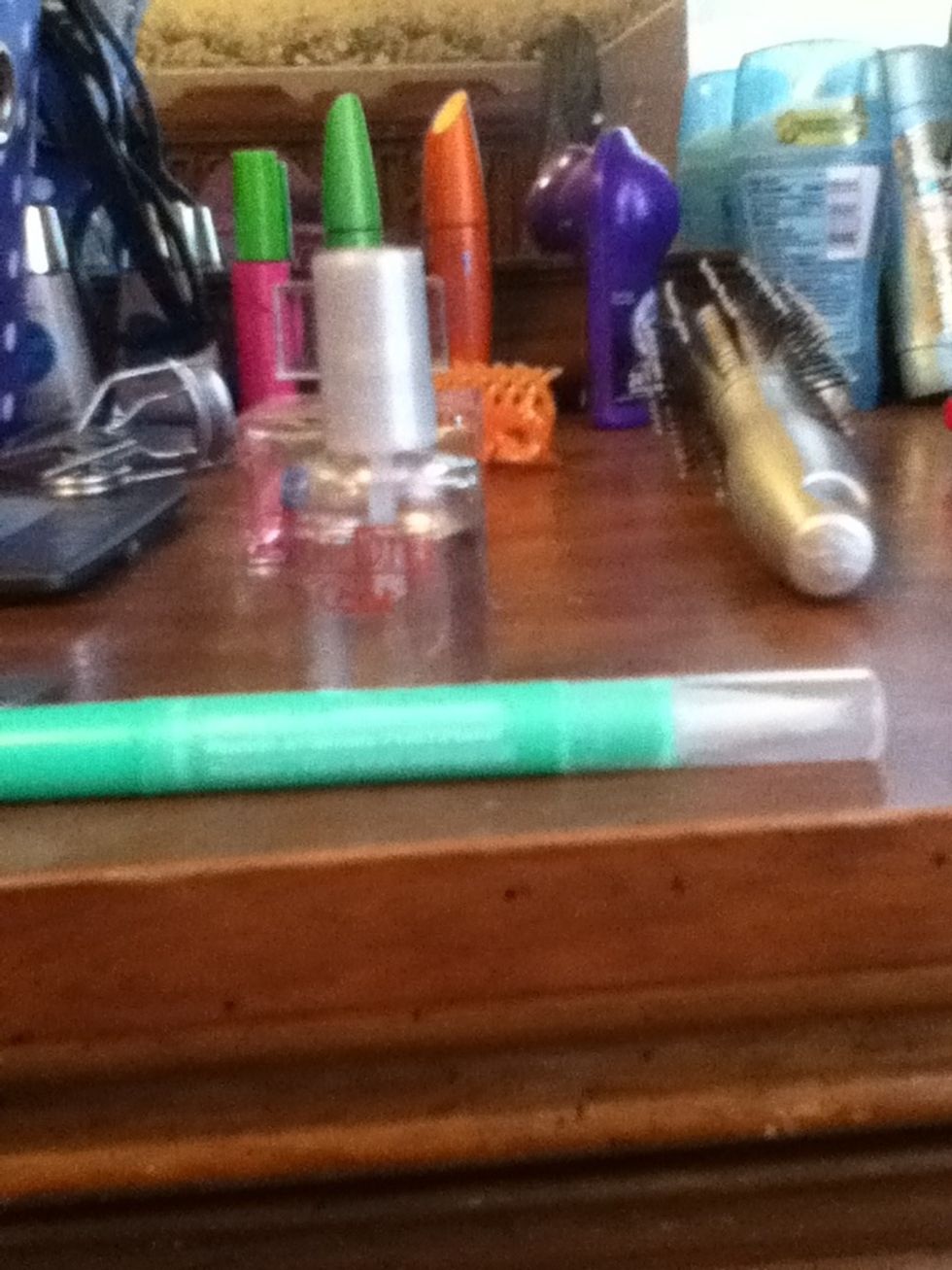 You can use either clear nail polish, or nail strengthener. ( I got mine at Burkes for around $3.50) This will help to harden your nails and allow them to grow.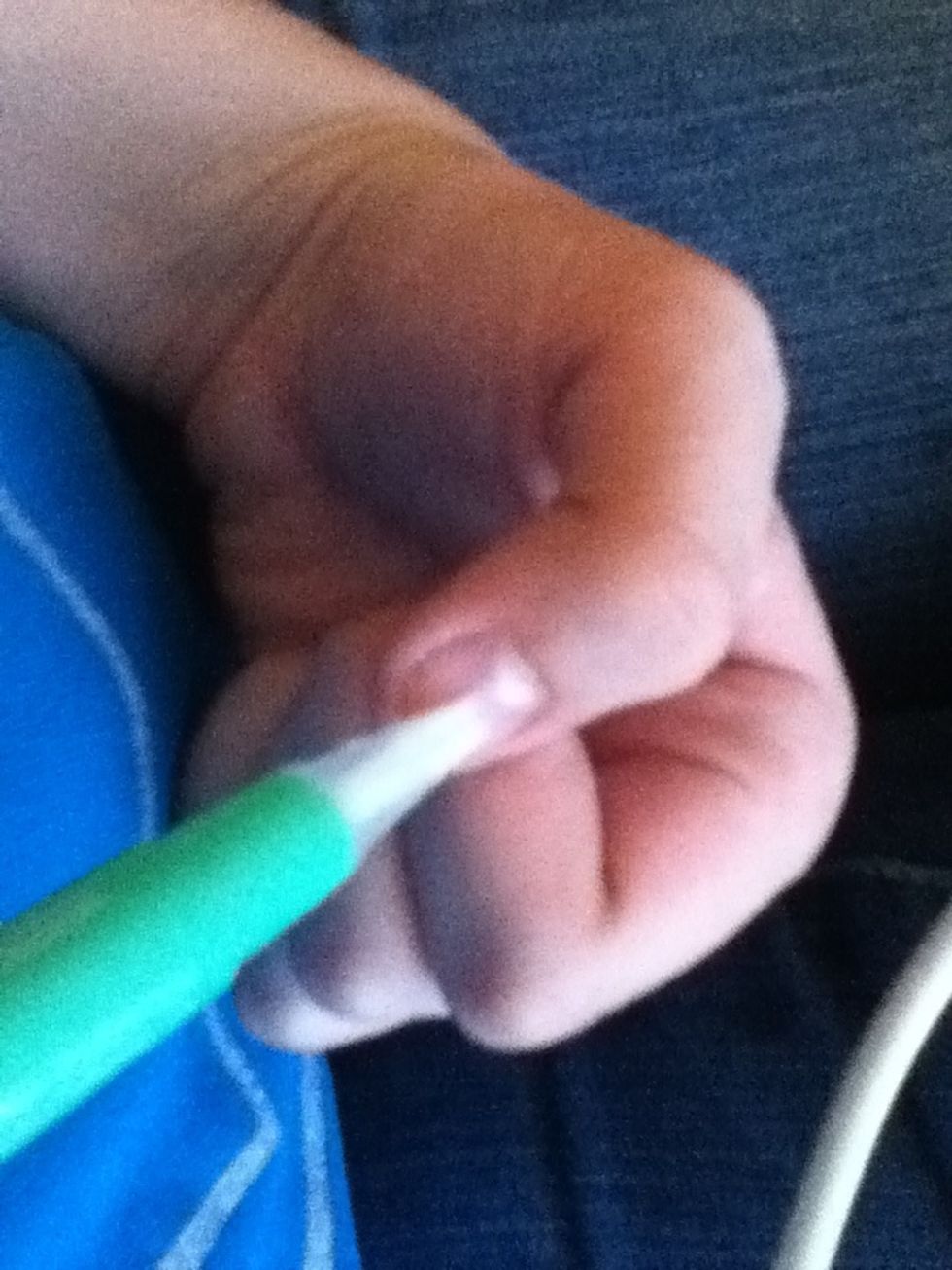 Apply it to your nails and wait a few minutes for it to dry. :)
Do this every day for a little while ( if you used clear nail polish just re-apply when it comes off) Also try to avoid biting and painting your nails. It's very unhealthy.
1.0 Fast n' Easy Strengthener
1.0 Clear nail polish(if no strengthener)