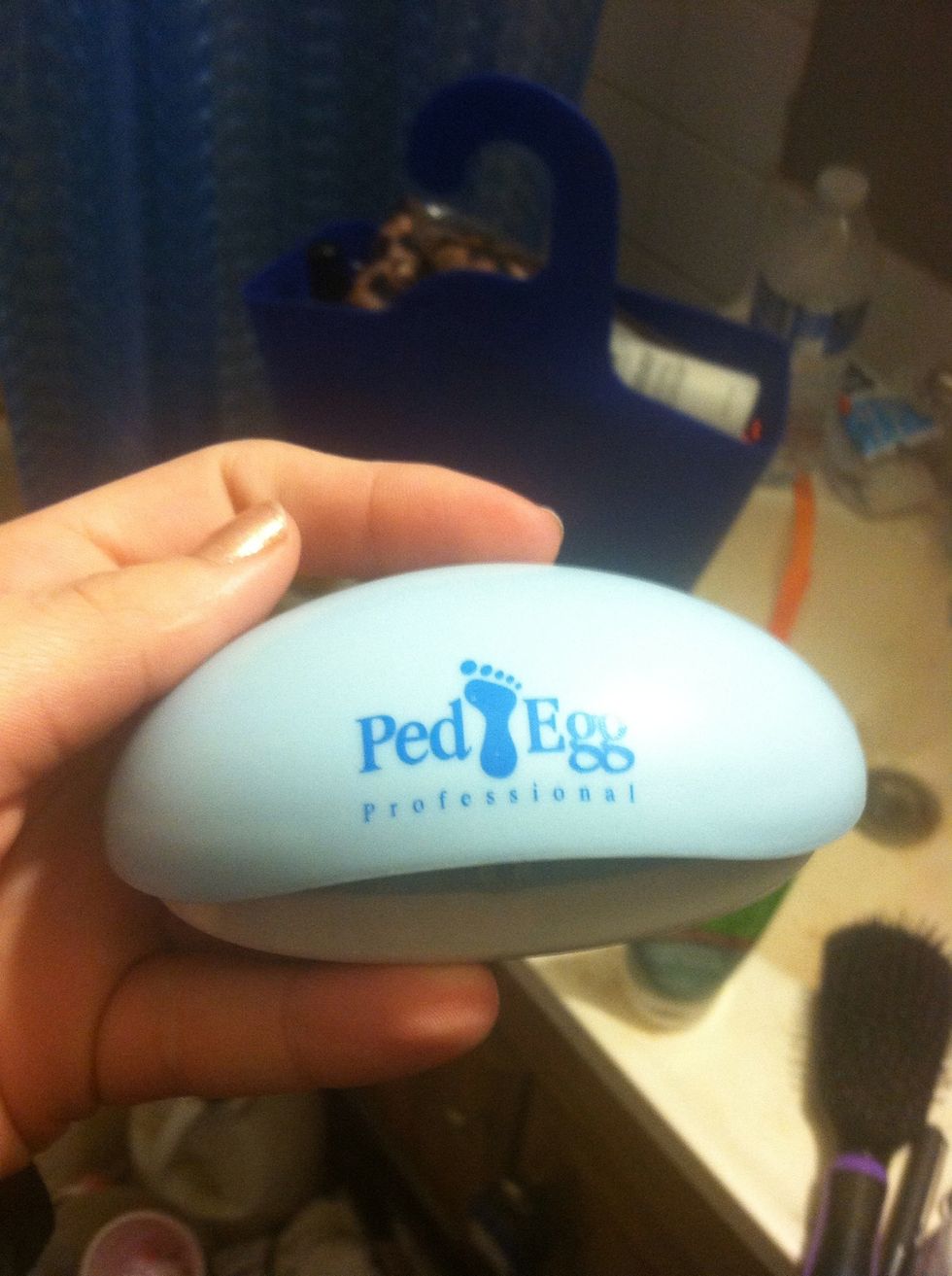 Traditional ped egg.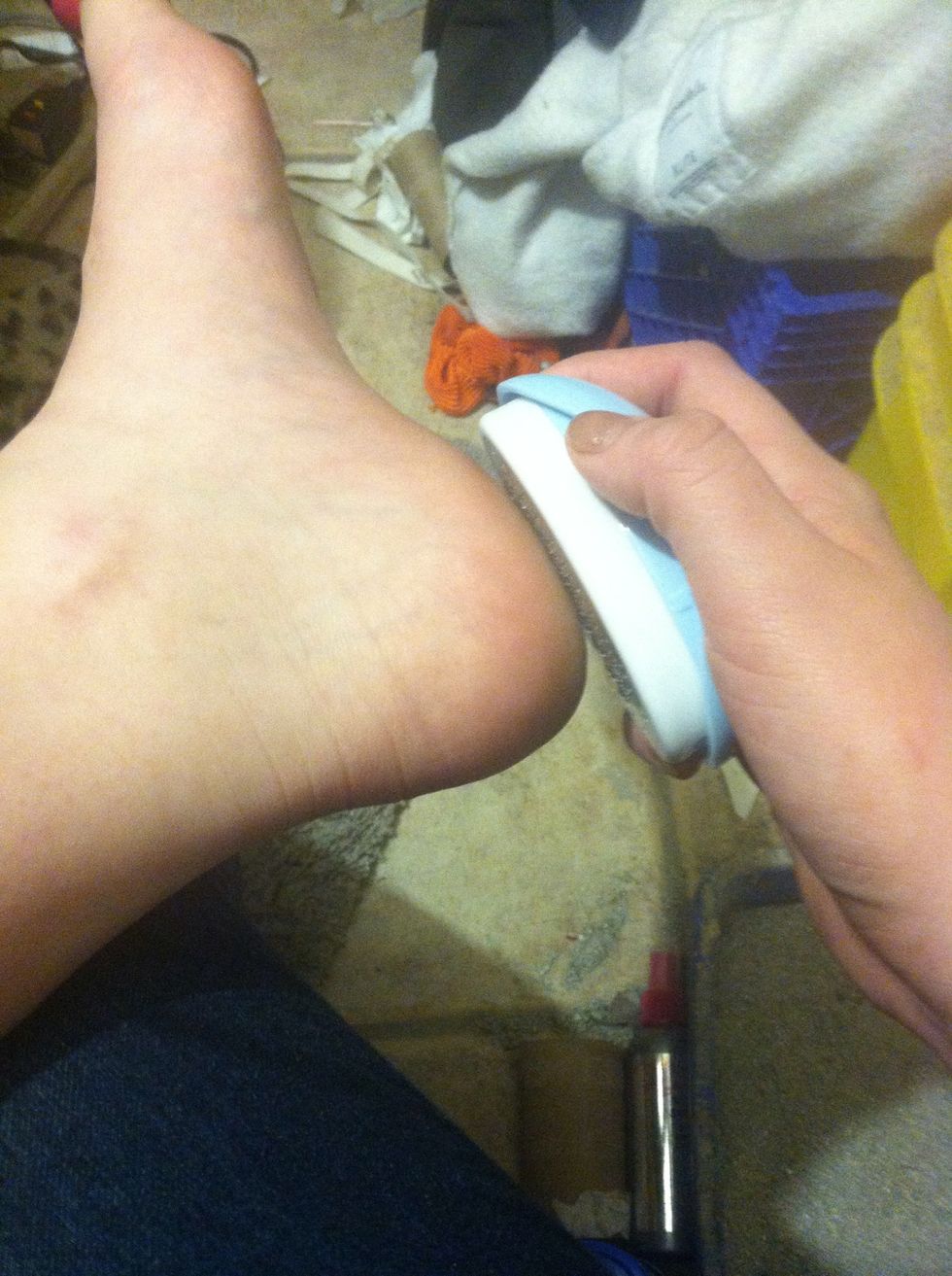 Ped egg your feet. All rough areas. The best time is when your feet are really dry.
Warm water. The warmer the better, but to your liking.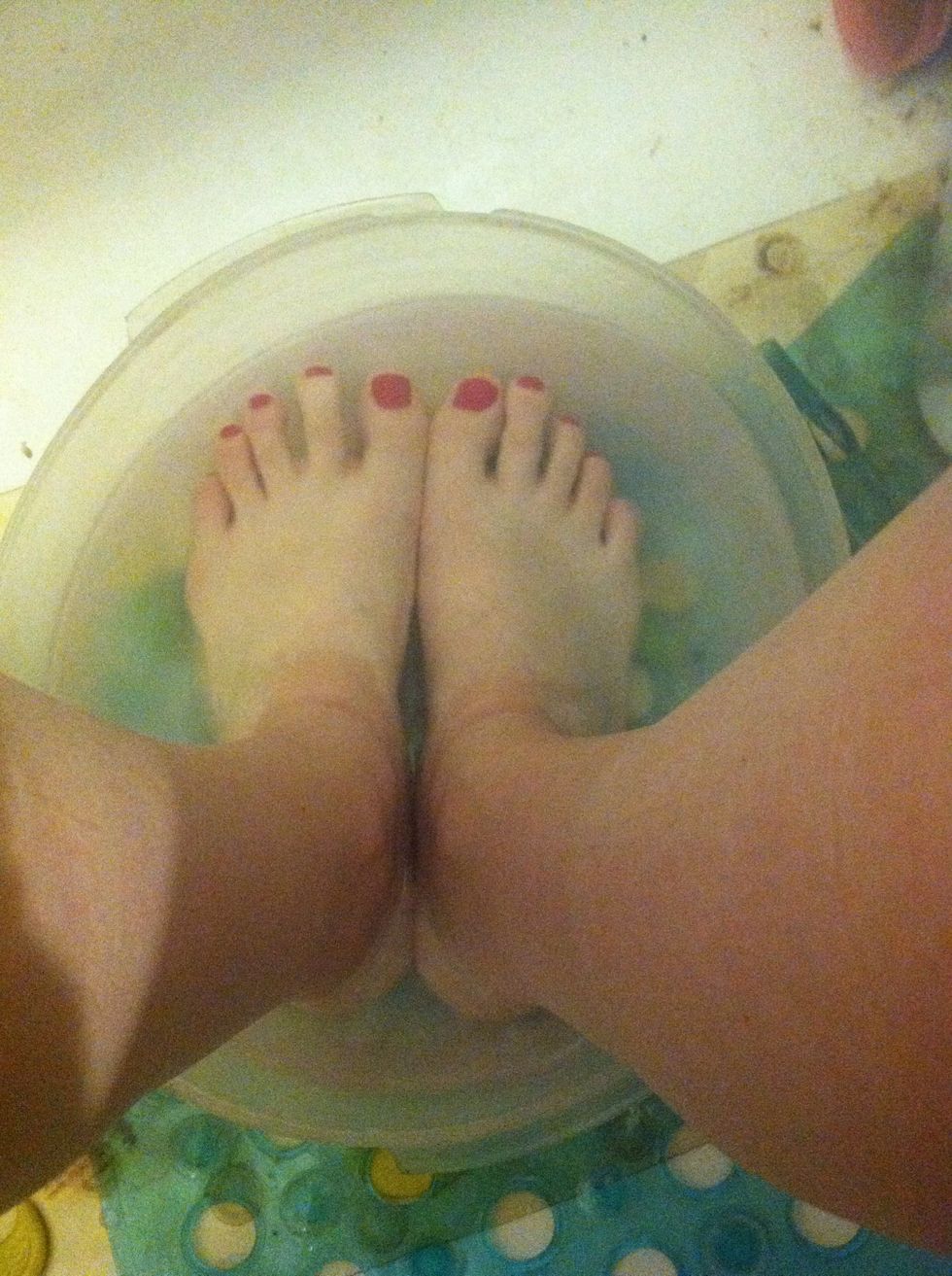 Let your feet soak in the warm water for a few minutes.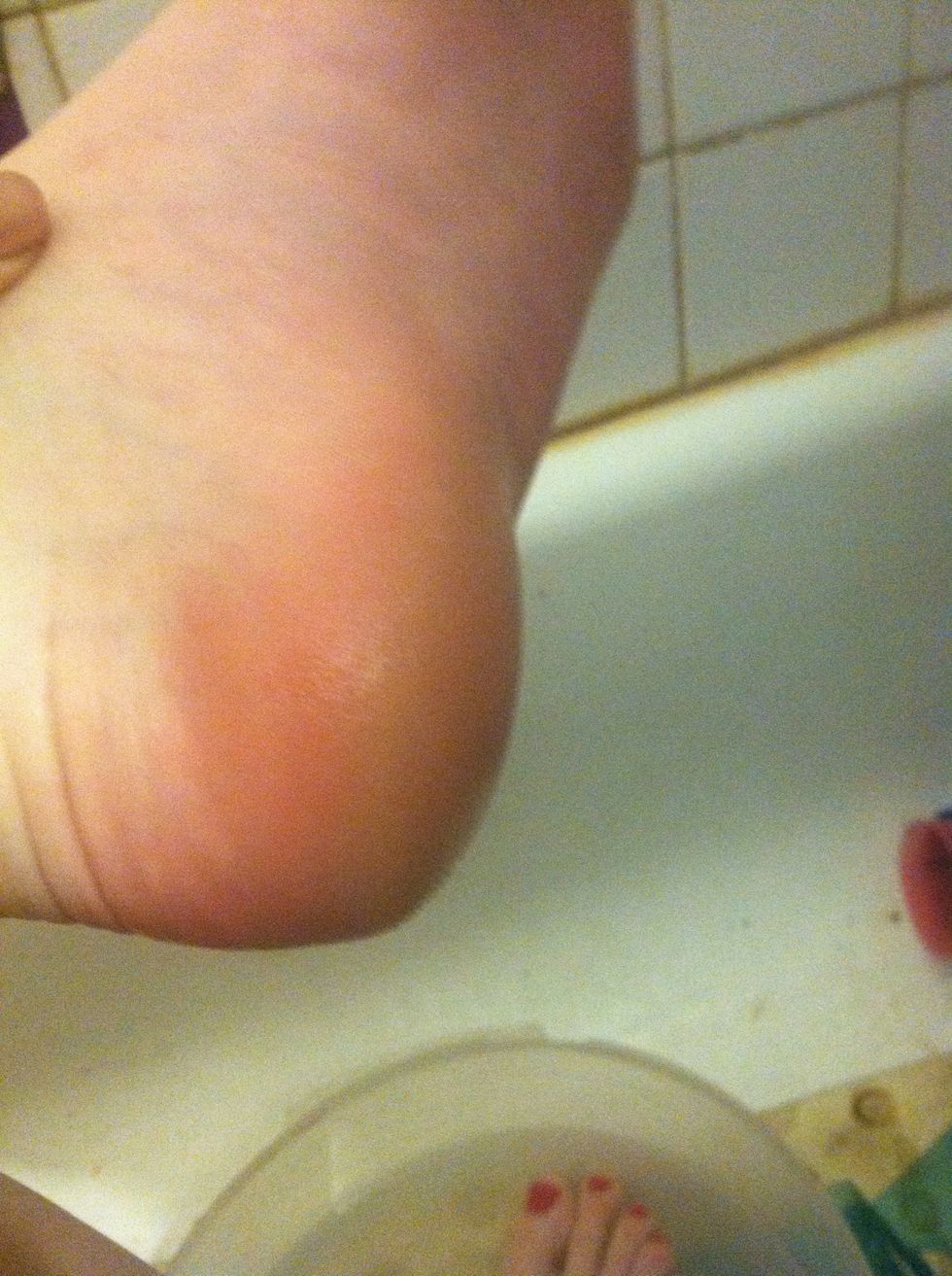 Once your feet are nice & soft....
Ped egg again.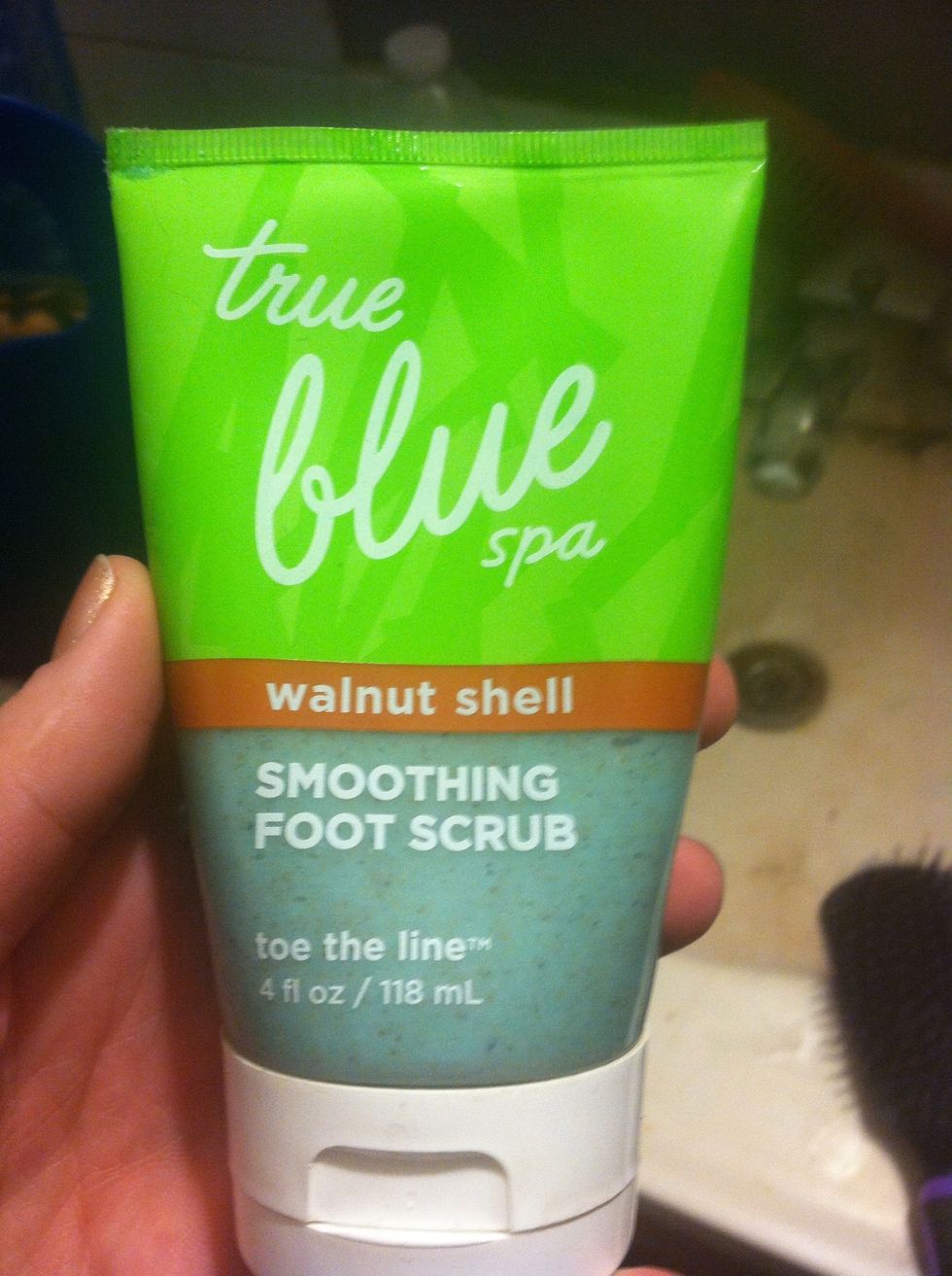 I got this from Bath & Body Works. It's about $15, but definitely worth the price.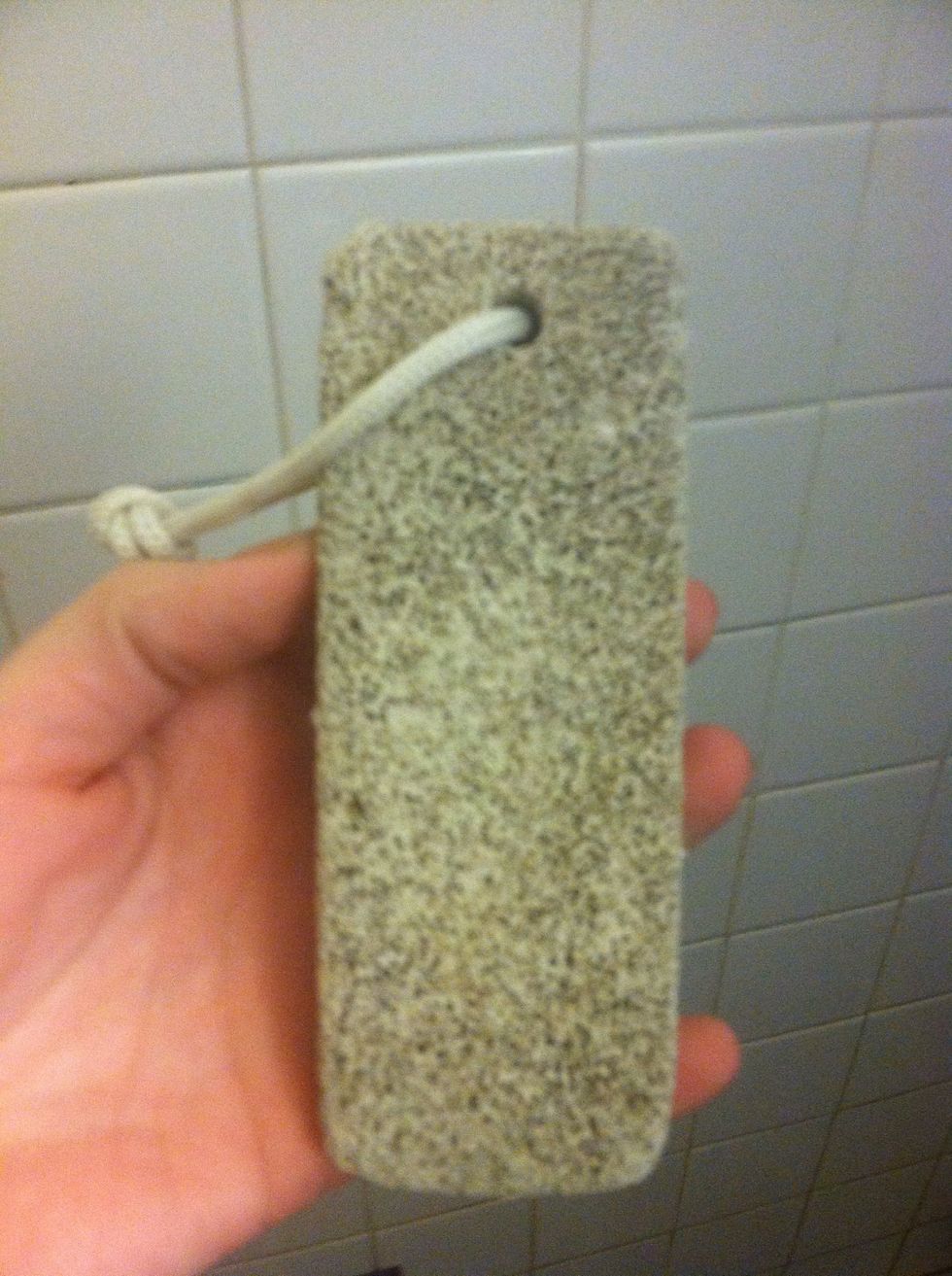 This scrubber works really good. You can use it daily and simply scrub your heels without the whole process. Keeps them smooth between treatments.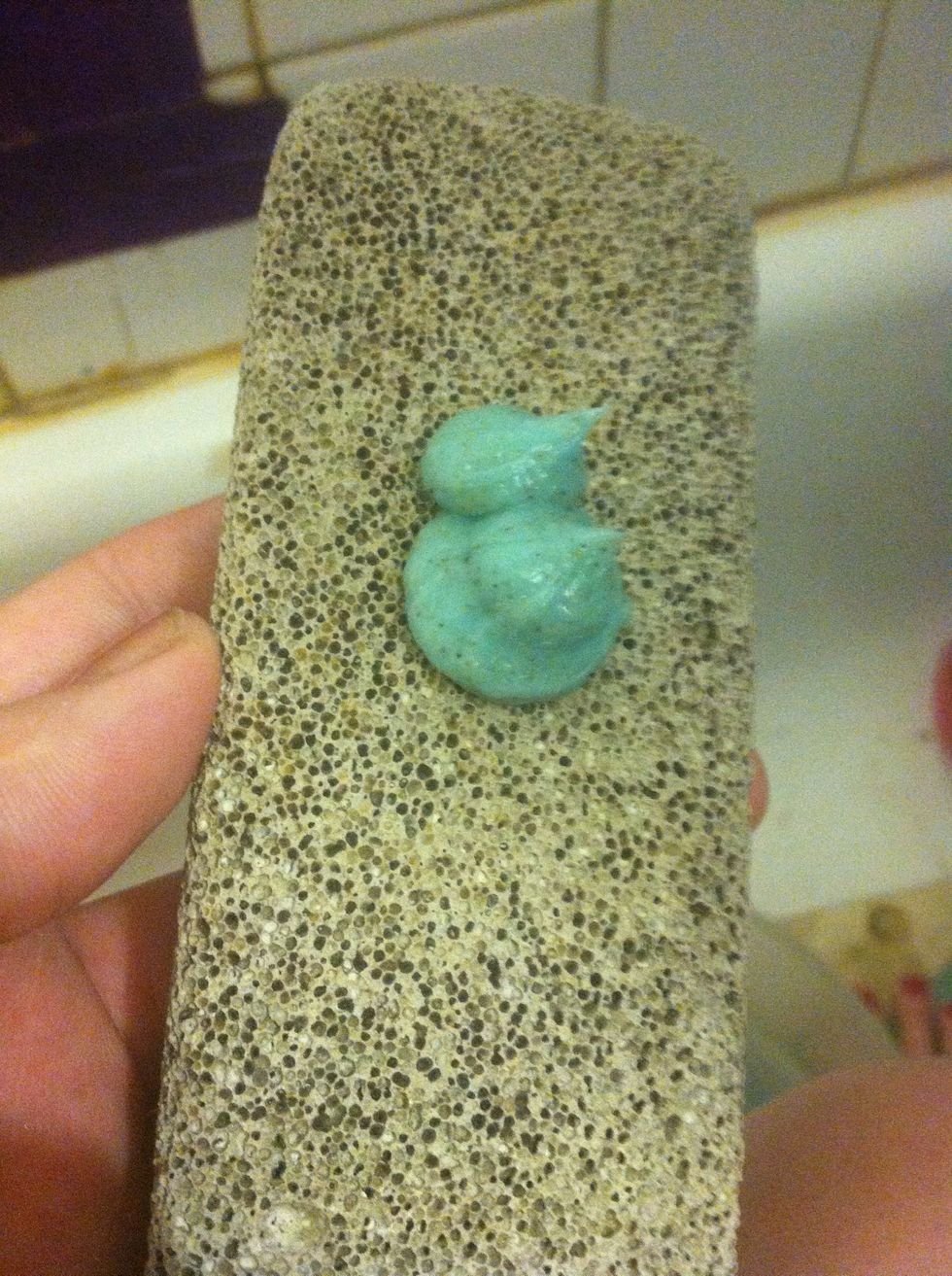 Put about this much on your scrubber.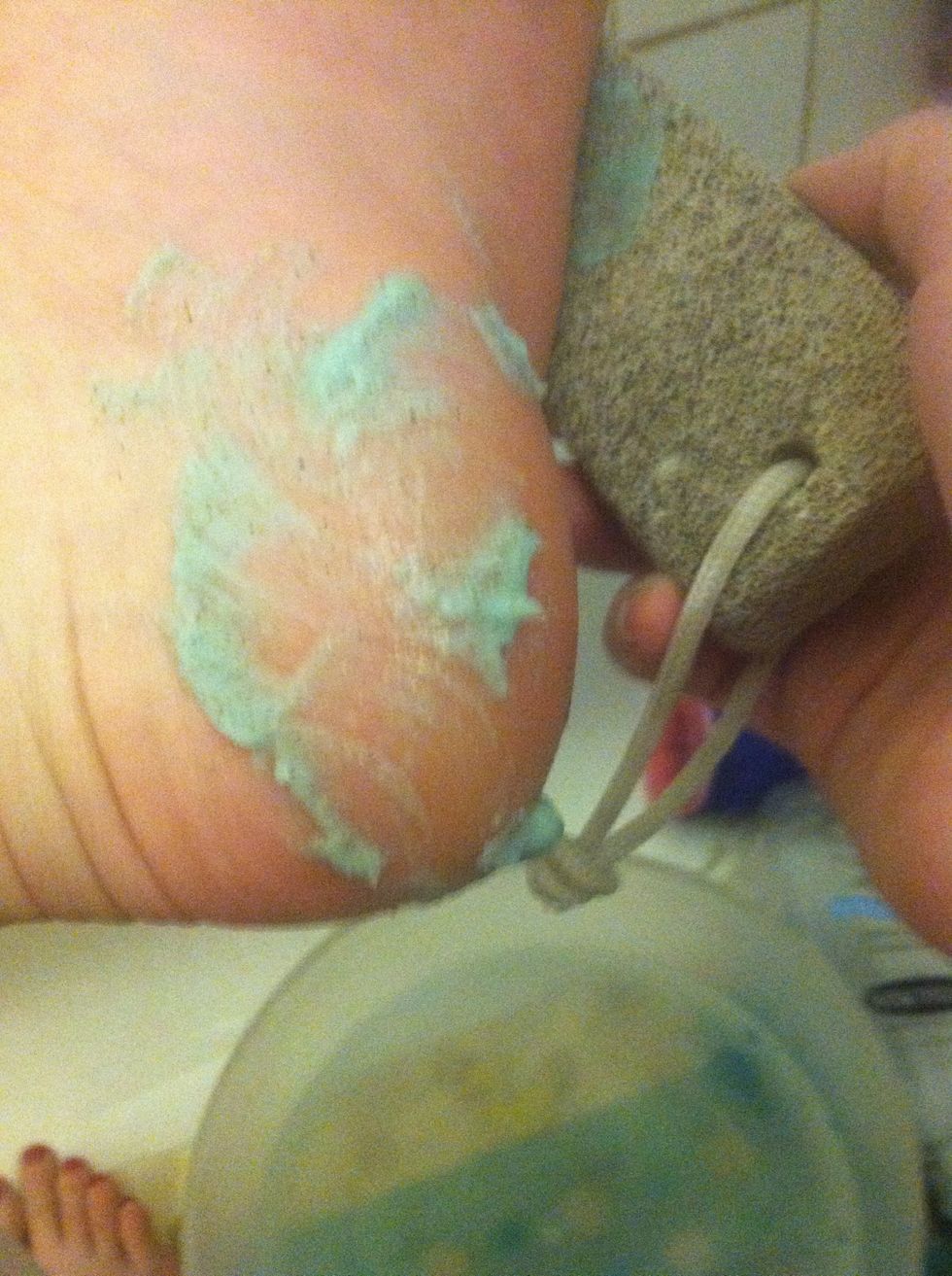 Scrub all over. The harder you scrub, the better.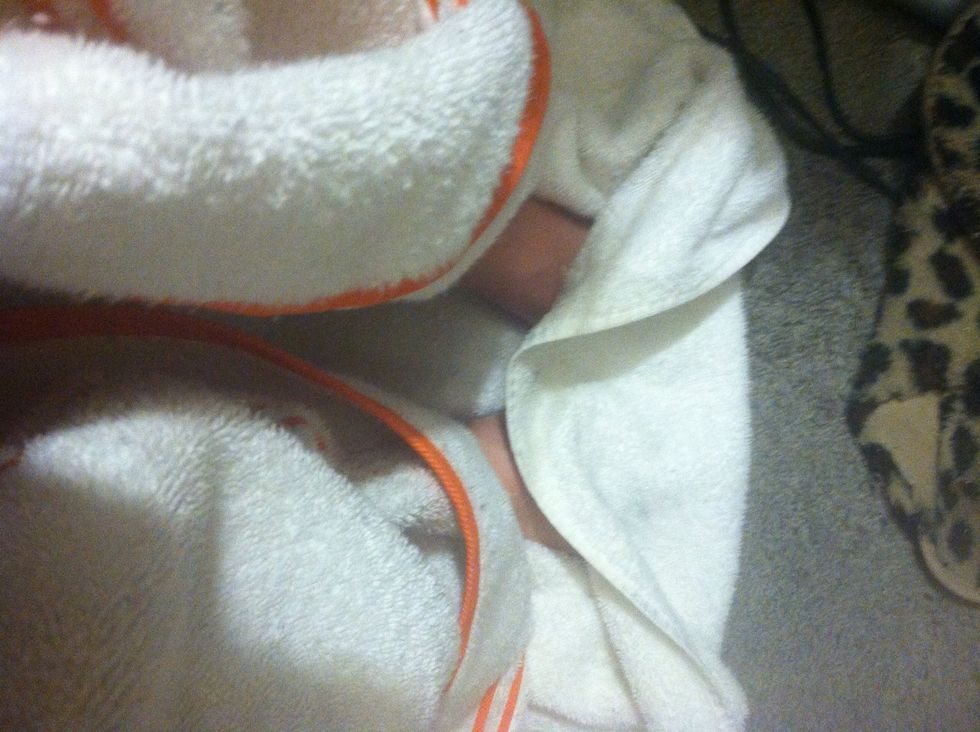 Dry feet! Make sure they're completely dry.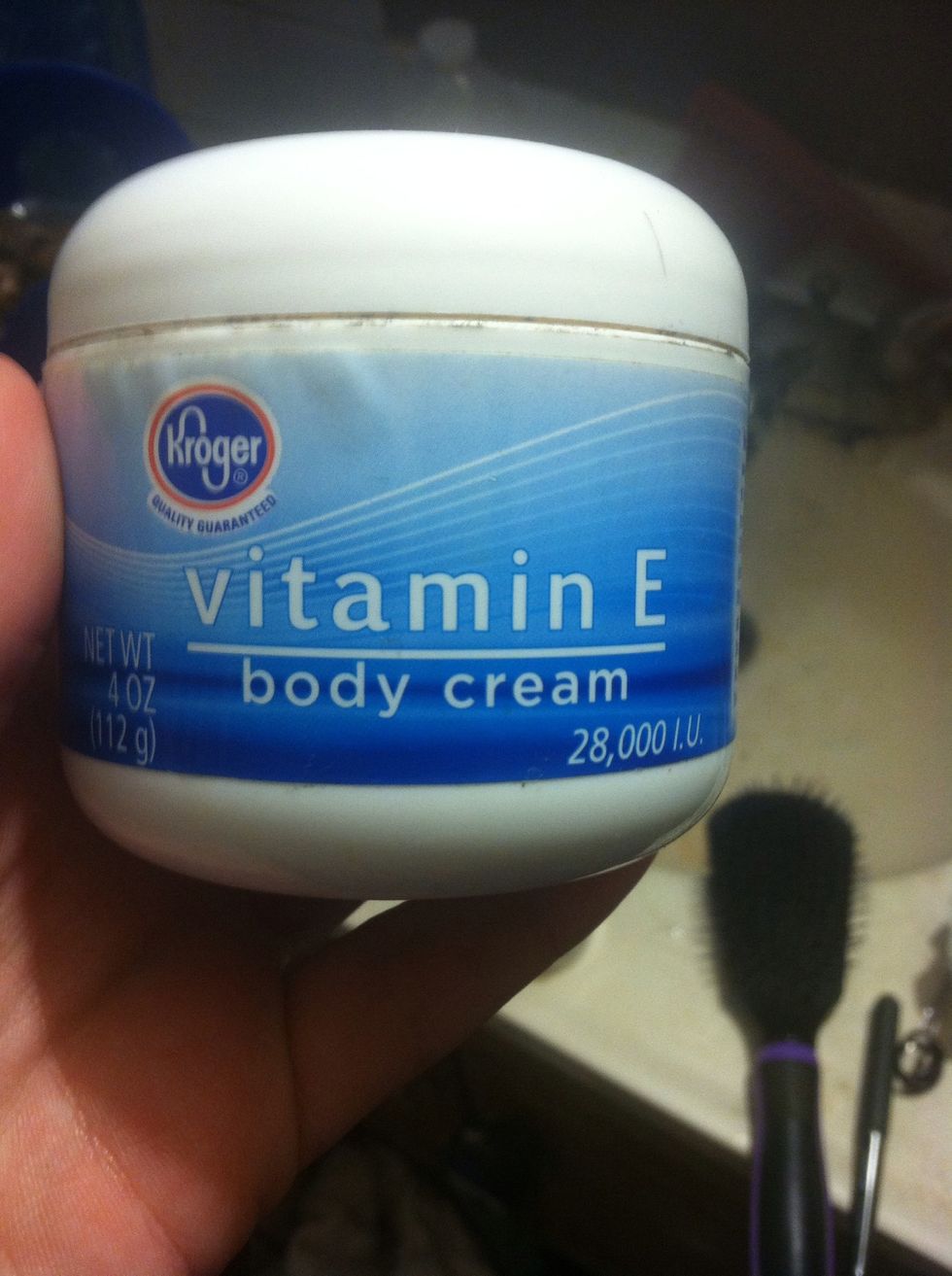 Any good lotion will do.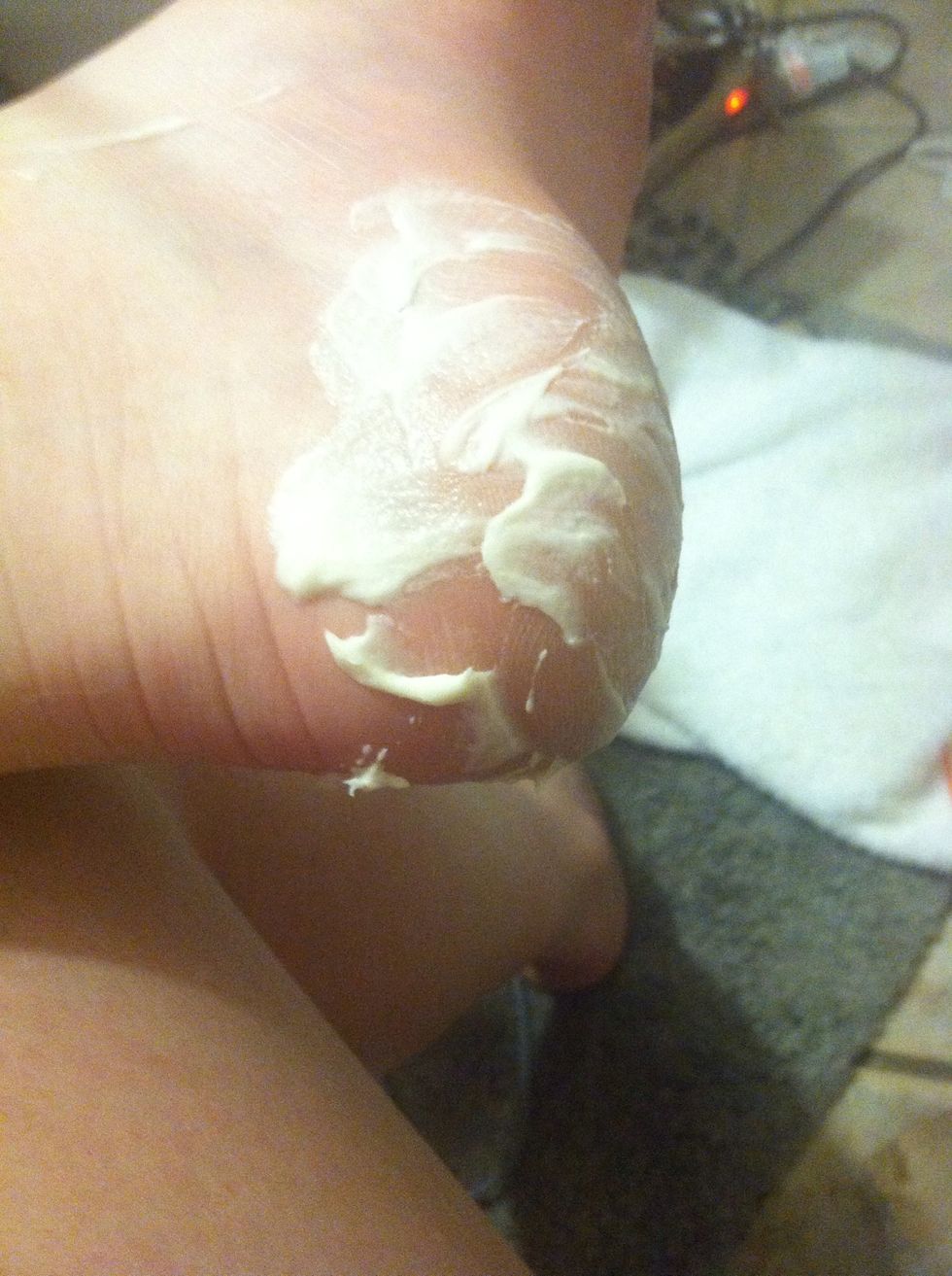 Put on a lot of lotion. Don't worry, it will absorb into your feet.
Put on socks to keep the lotion on and prevent it from getting on your bed or whatever.
This works best before you go to sleep. The lotion seeps into your heels and keeps them soft all day. But if you're in a hurry, just rub a little bit into your heels.
And there you go! Your feet feel like you came from the salon every time. I wear sandals almost every day, so my feet get really dry. Do this 2-3 times a week, or whenever necessary.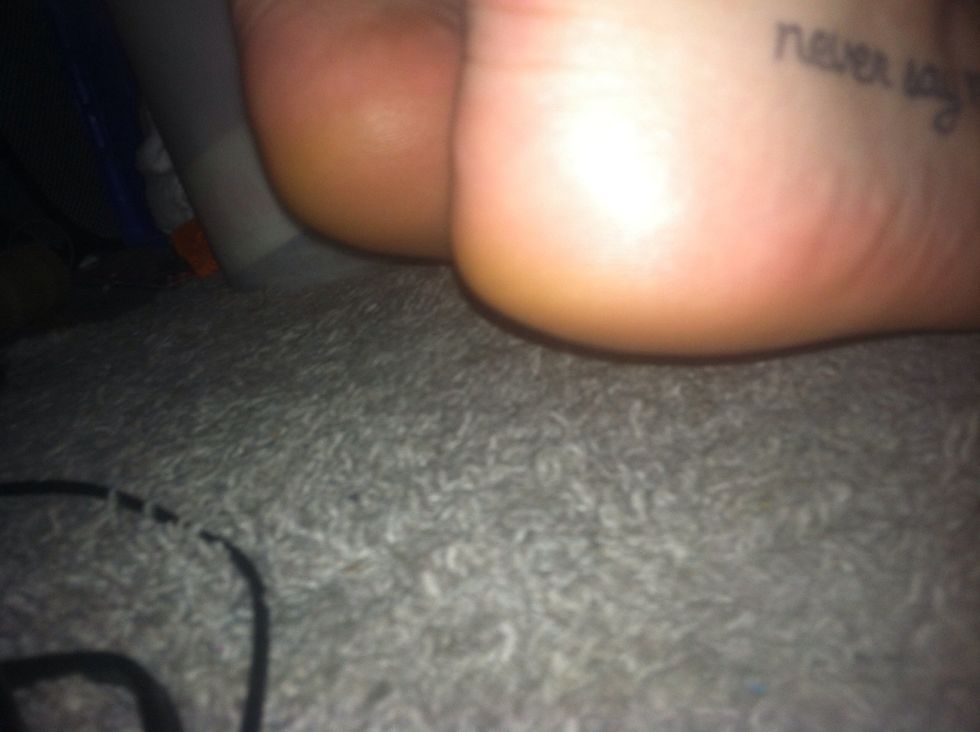 Baby soft feet whenever you need them! Hope you like!
Tub
Pumice scrubber
Foot scrub
Ped egg
Lotion
Towel
Socks