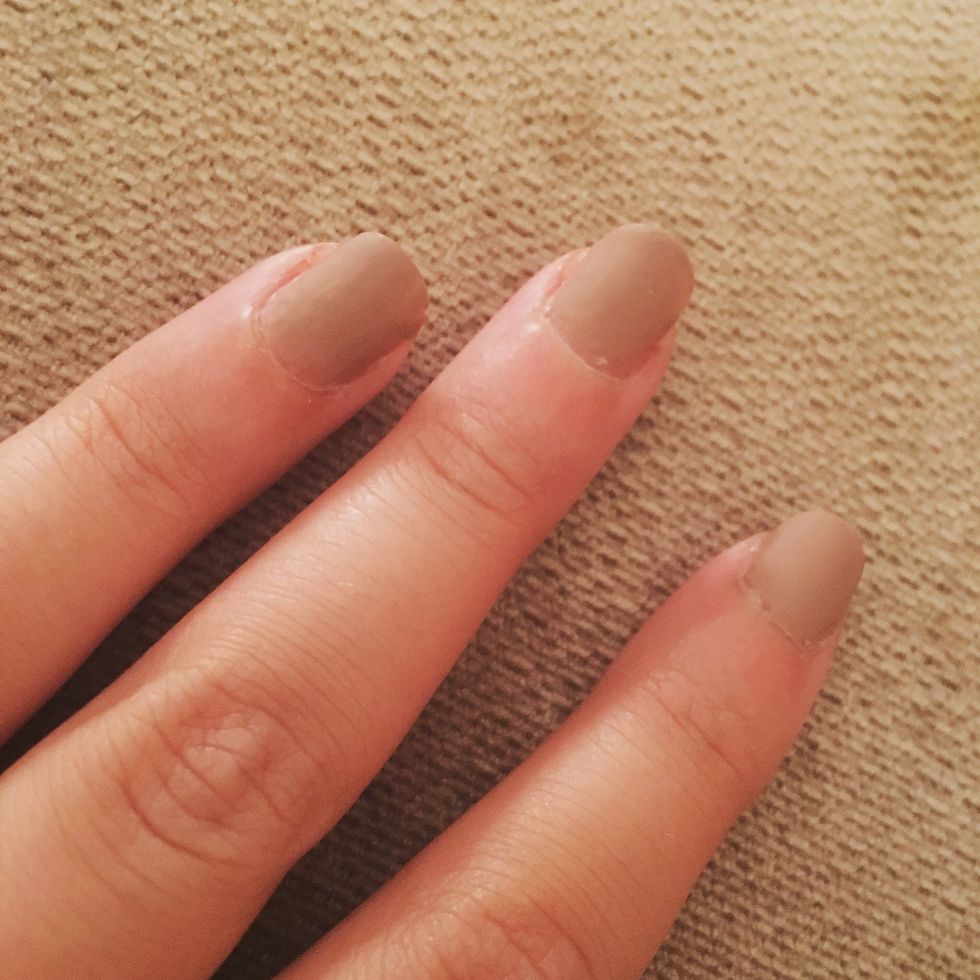 I have bit my nails for as long as I can remember so two weeks ago I decided to stop. I got them painted black gel and let them grow. Only two weeks later they were this length.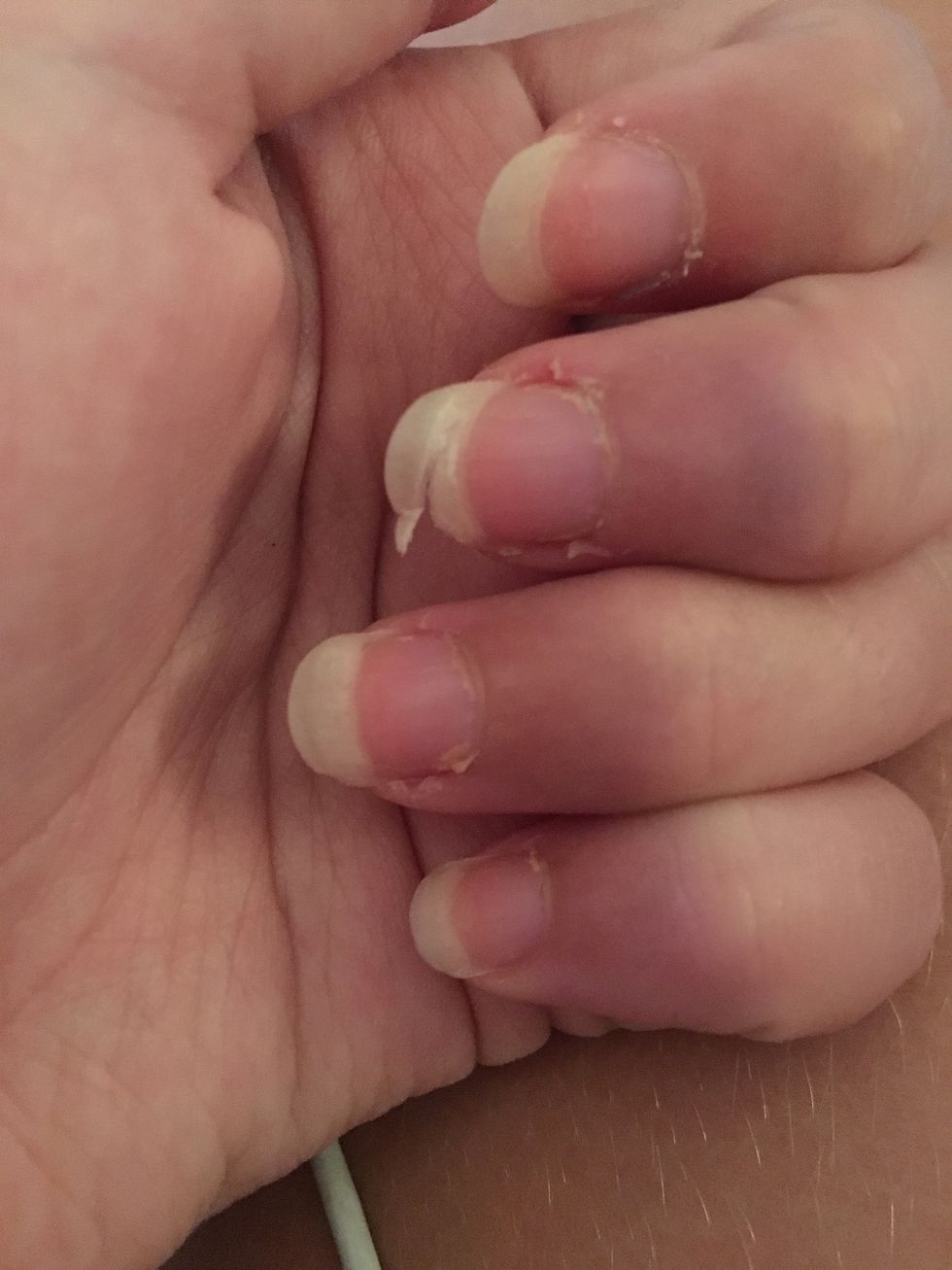 Yes, they snapped. 😭 But I just cut it and filled it back into shape.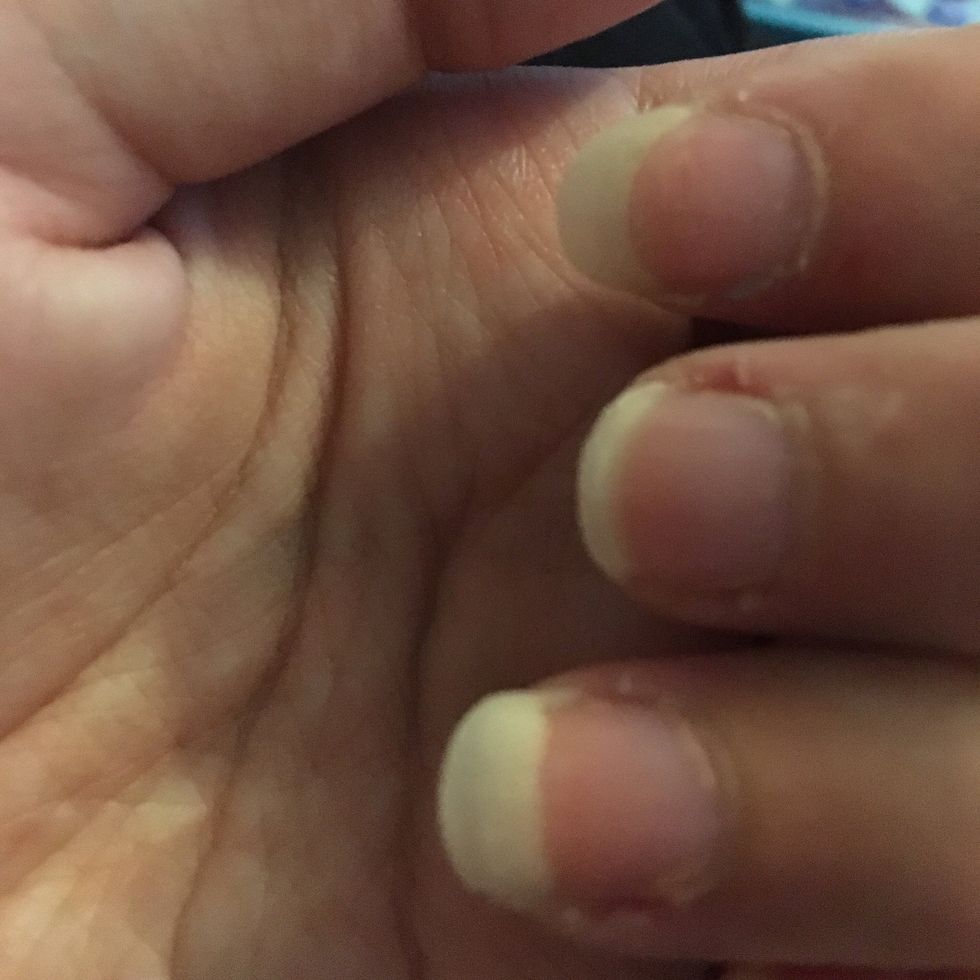 Finished product. 😬😂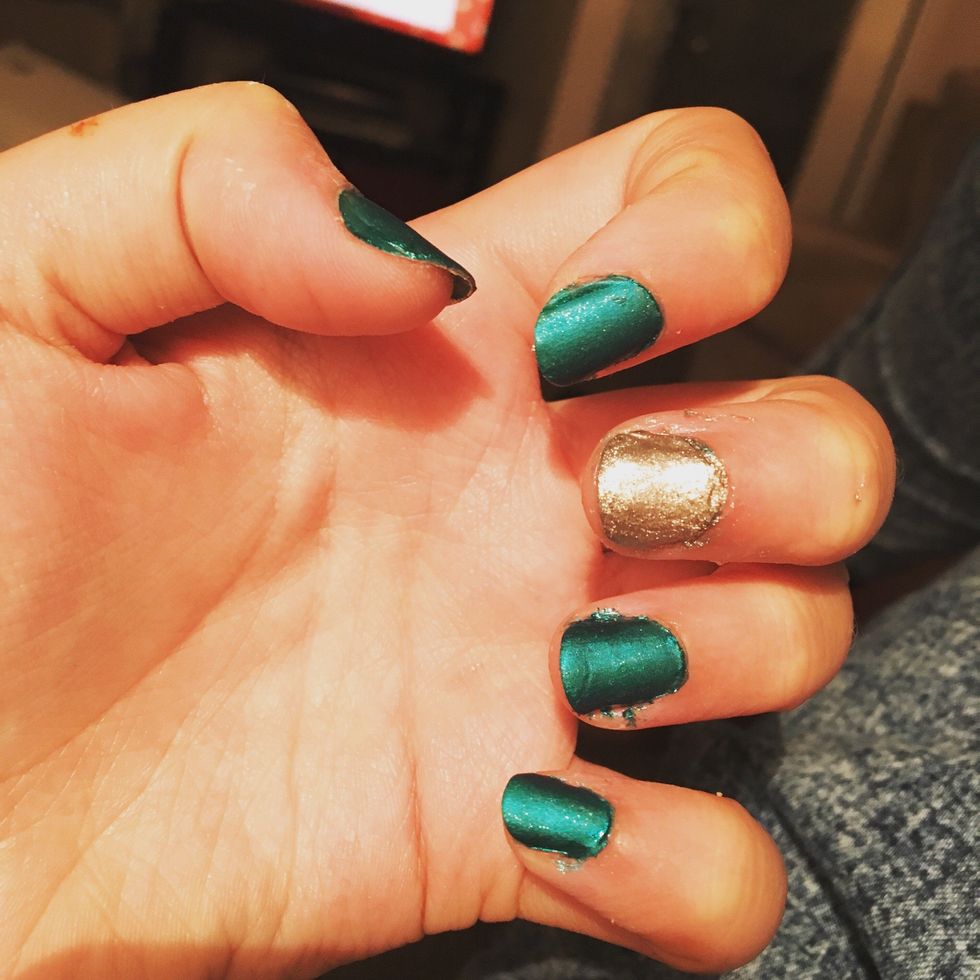 I could still paint my hand and did them a lovely metallic colour.
But then. I cut them the next day and at school I bit them. I was devastated. And it didn't help that I had booked to get them painted the next day. 😭😭😭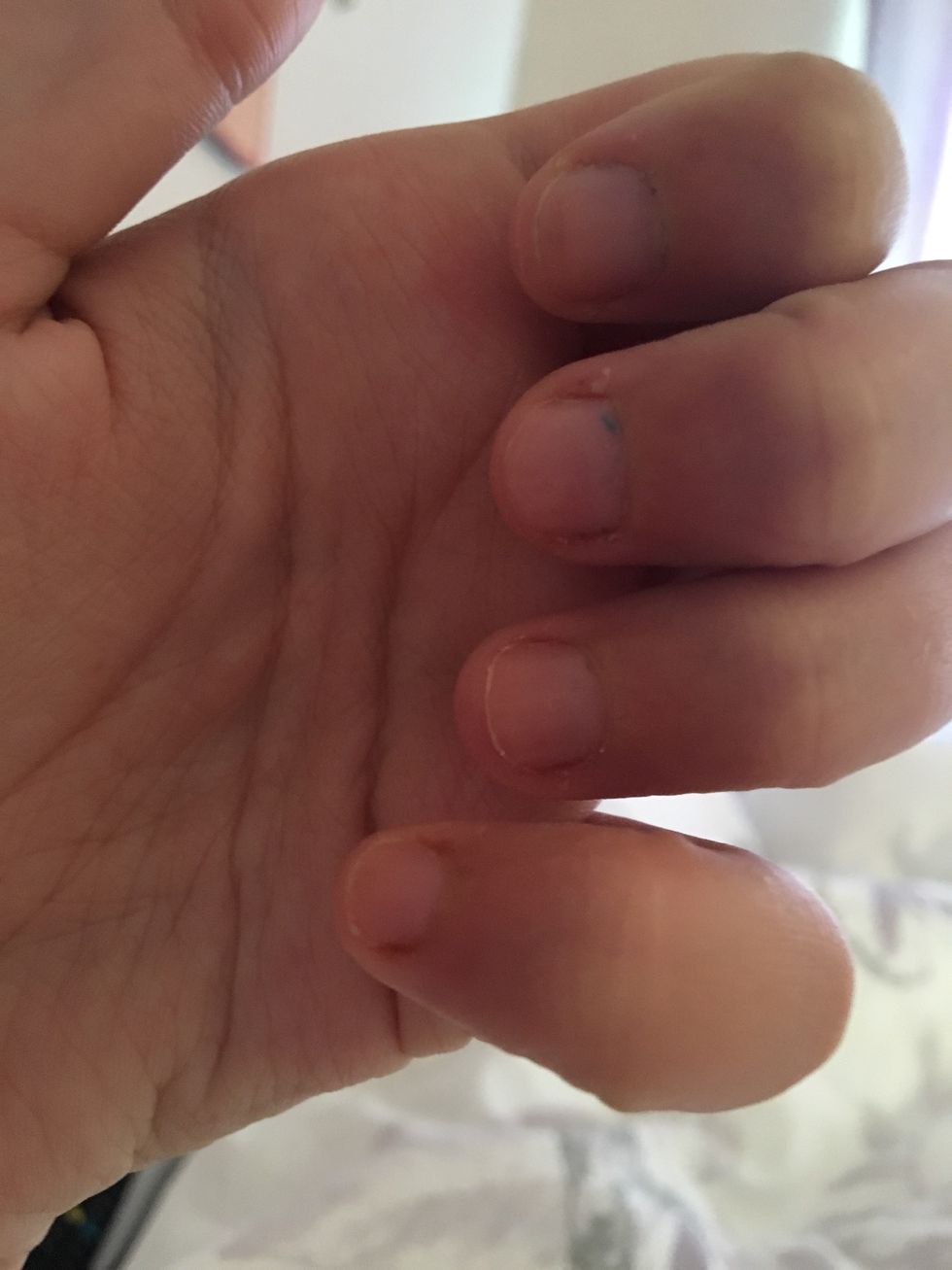 I bit them a bit more, on both hands. Now they have the tiniest white edges but I'm determined to let them grow! 😭😬😫
I will keep you updated on how they grow. Remember, if you don't bite them and apply nail growth polish and/or 'no more biting' stuff you should see improvements very soon. 😘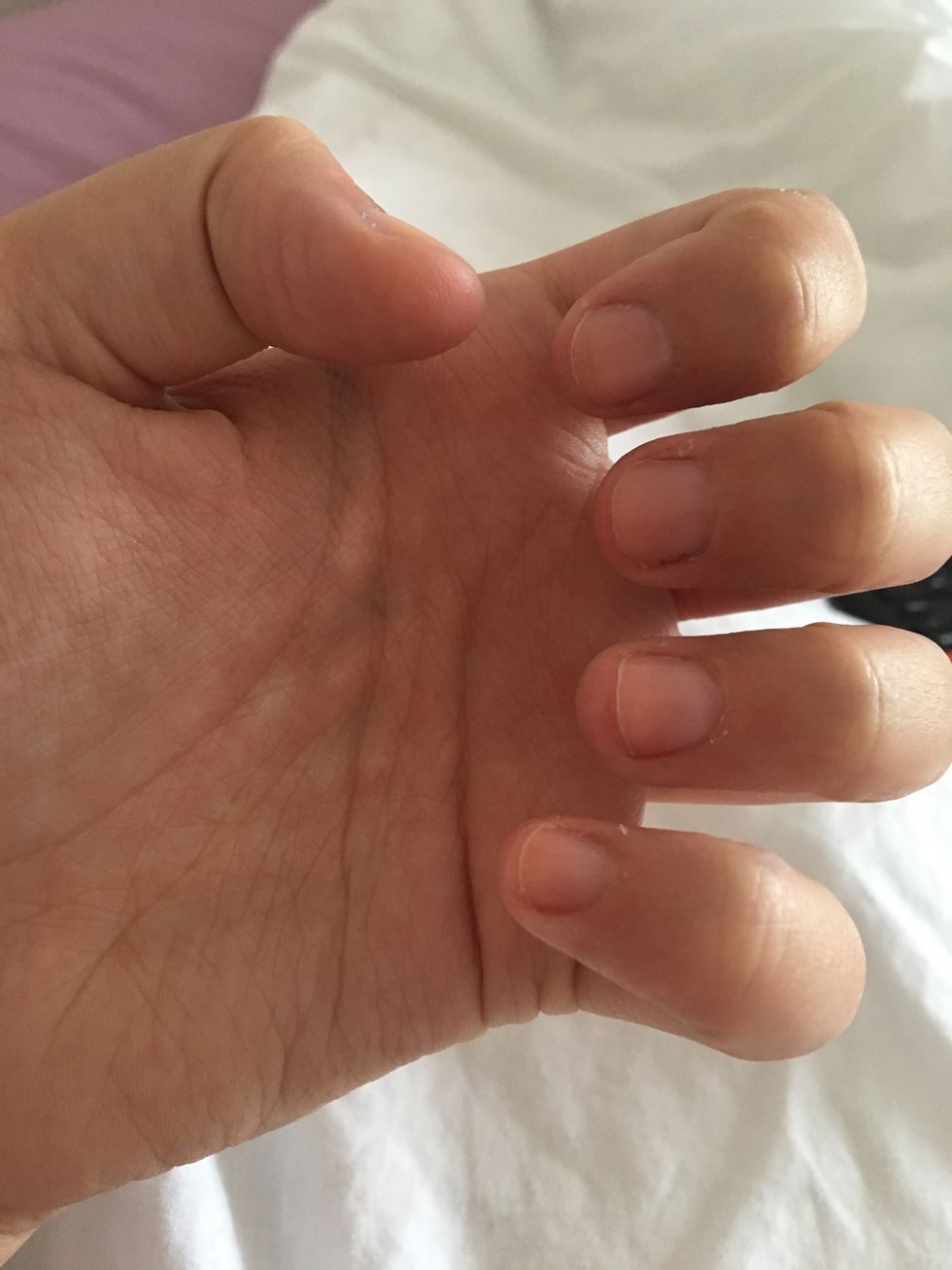 Just applied cuticle softener and pushed my cuticles back. Also added a layer of 7 day growth formula to help my nails grow faster.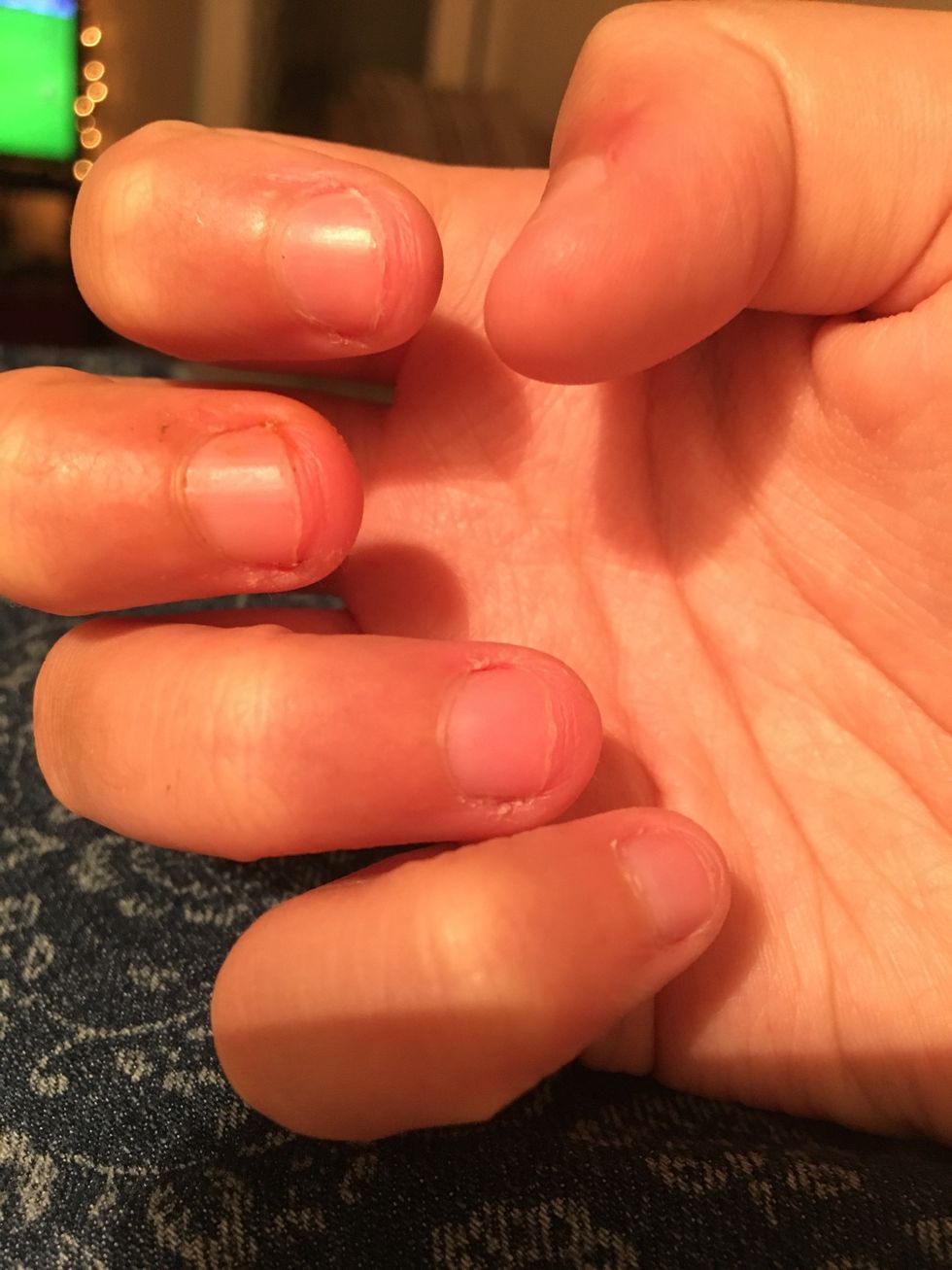 Ok, I bit my nails. A lot. I'm applying the growth polish still and am trying my best not to bite them anymore. Remember, they will grow back and it is completely normal to bite them again.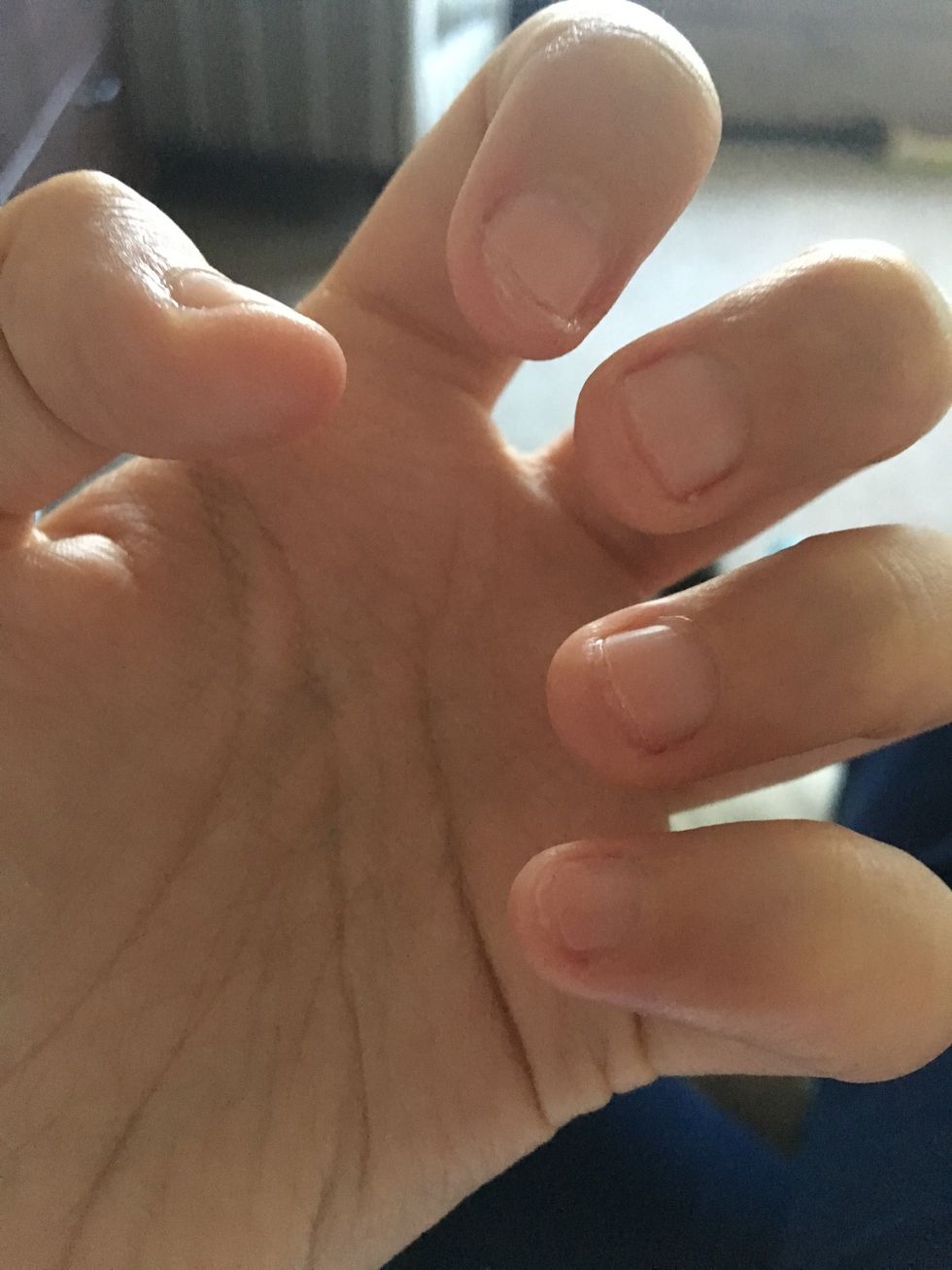 Been trying really hard to stop biting them but am finding it very hard. They are short but not beyond repair. Going to keep applying the growth formula twice a day and will keep treating my cuticles.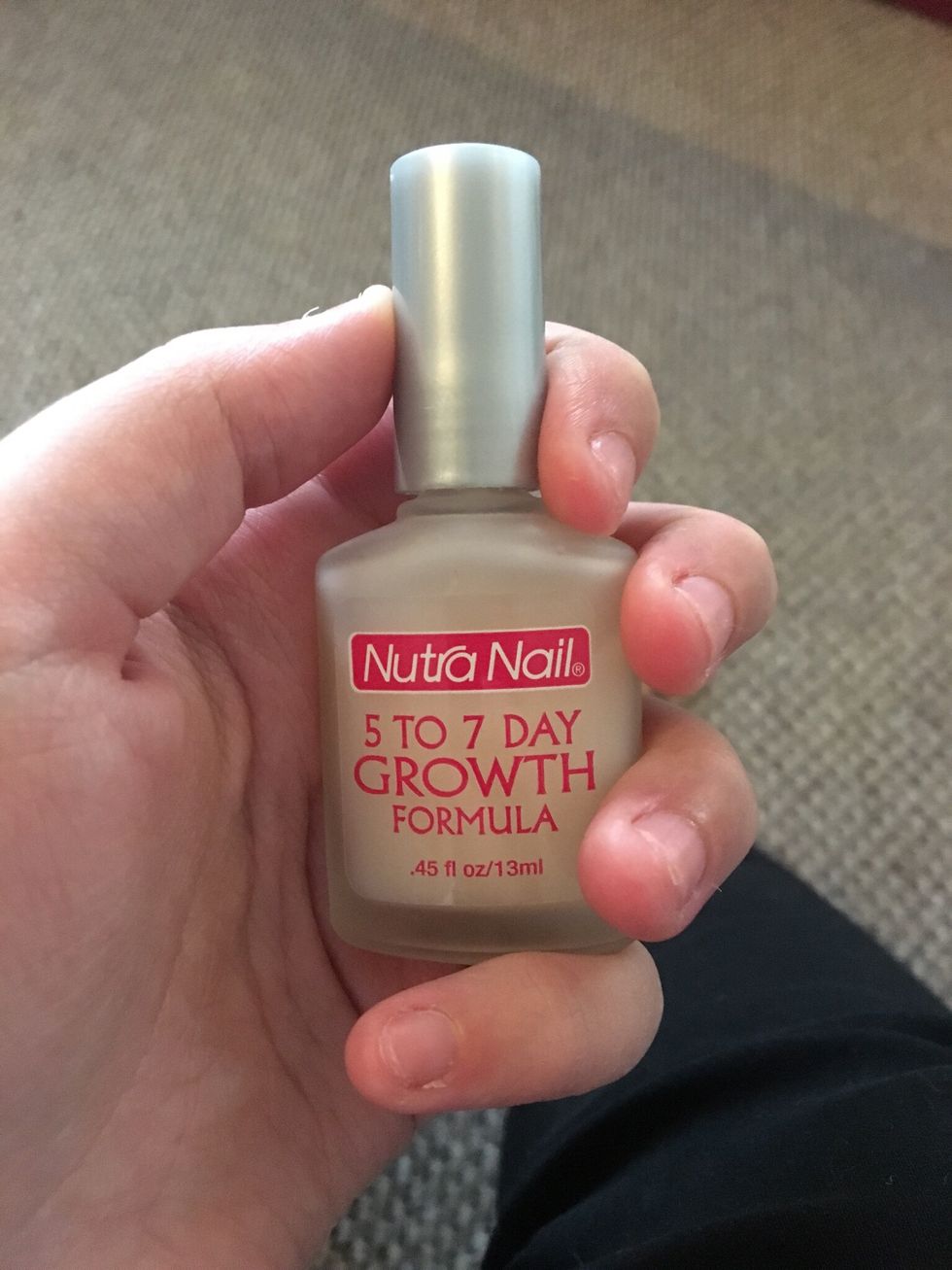 This is the formula I have been applying twice or three times a day to my nails. I will do a nail cafe video soon. 😊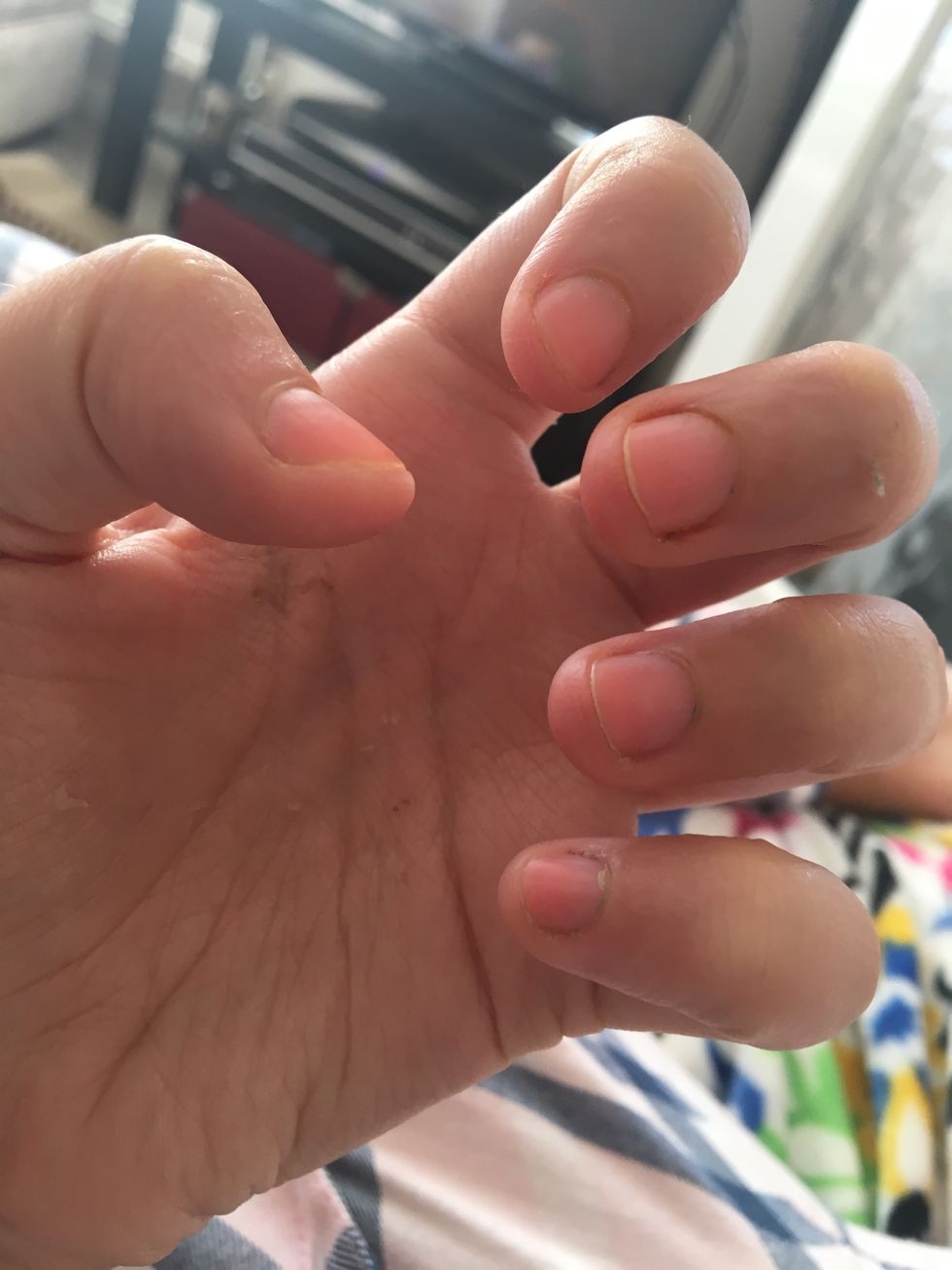 Ok, it's been about 5 days since I last uploaded and my nails are already much better. I have kept applying the growth formula and pushing back my cuticles twice a day. I can paint them now as well
Yay! White edges are back and I am proud to show my nails to people again. 😊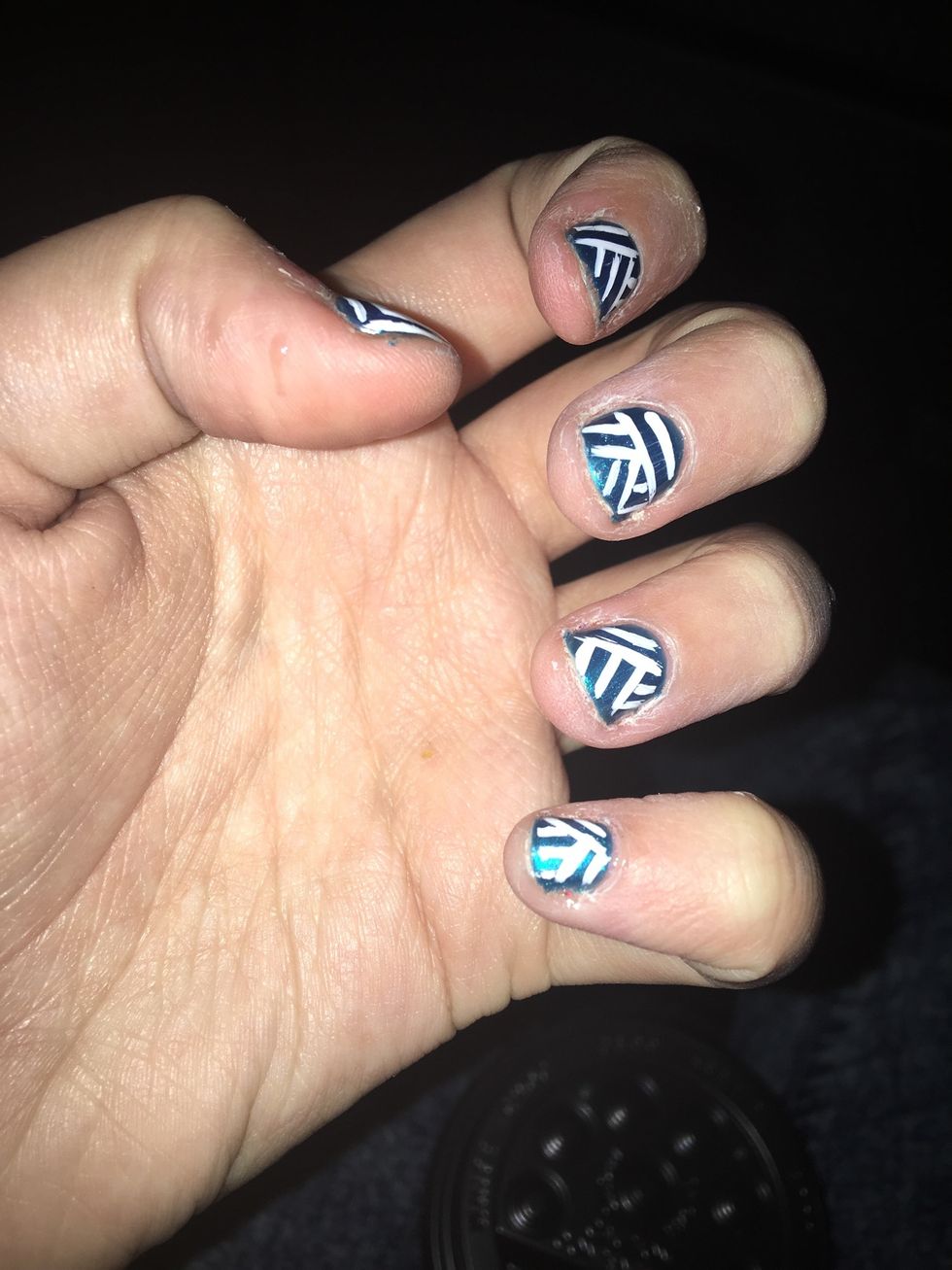 Got my nails painted tonight. Hollywood nails are cheap, professional and have a lot of good nail polish brands. 😊💅🏻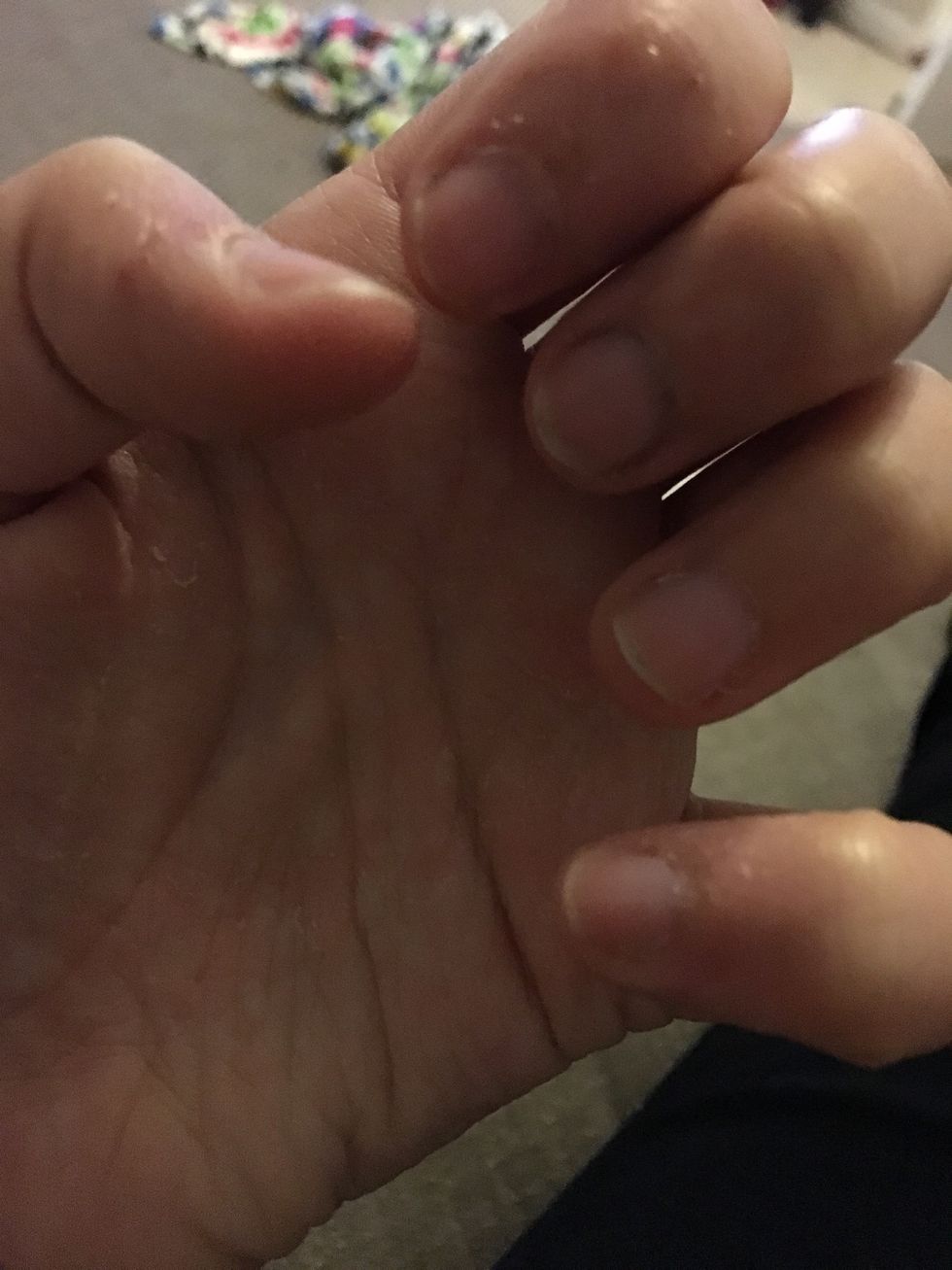 I had to take the nail polish off for school but my nails have gorgeous white edges so I'm not really bothered! 😊❤️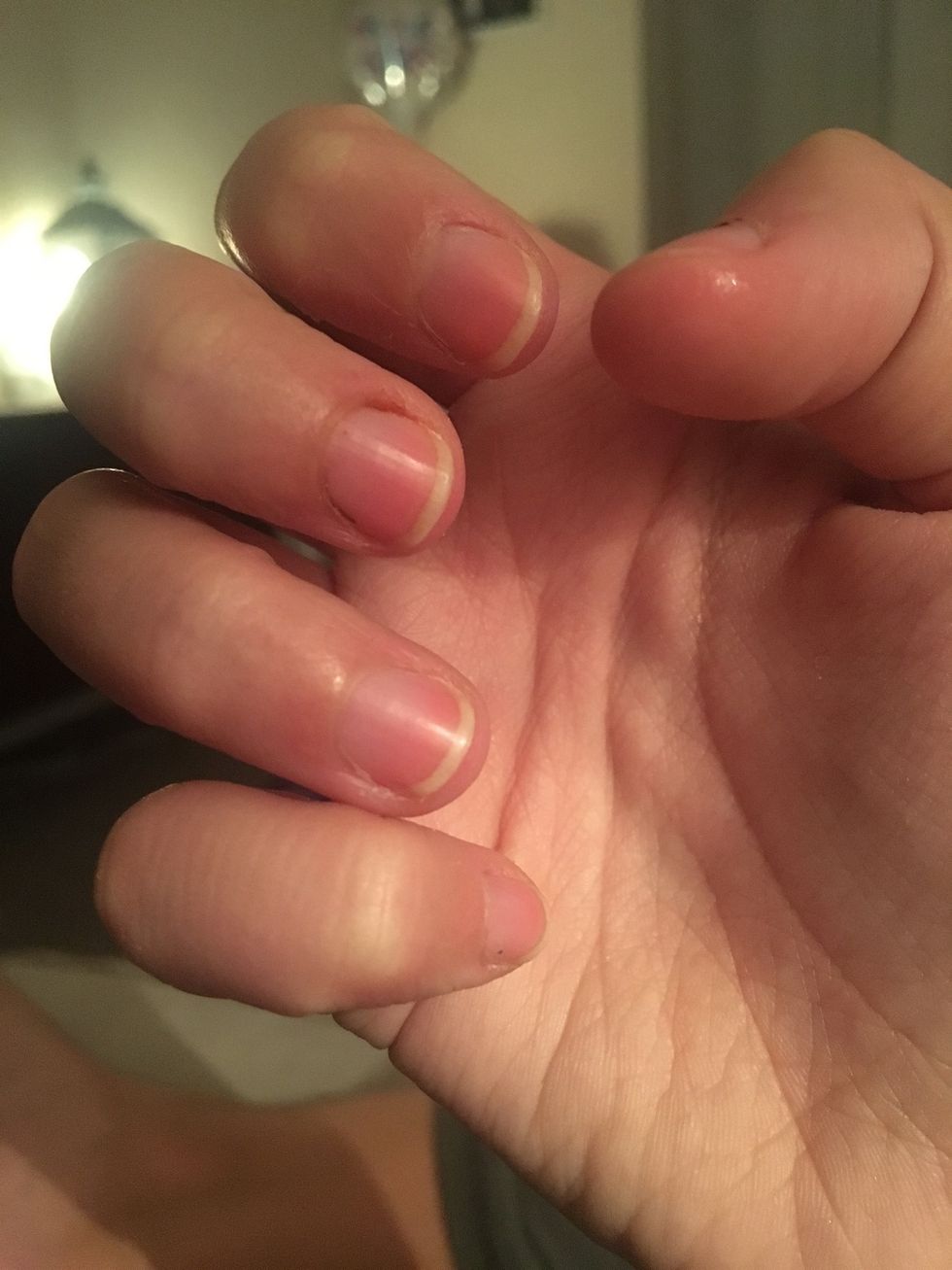 I have gorgeous white edges on my nails now and they are easy to paint. I keep pushing back my cuticles and applying the growth formula at least once a week.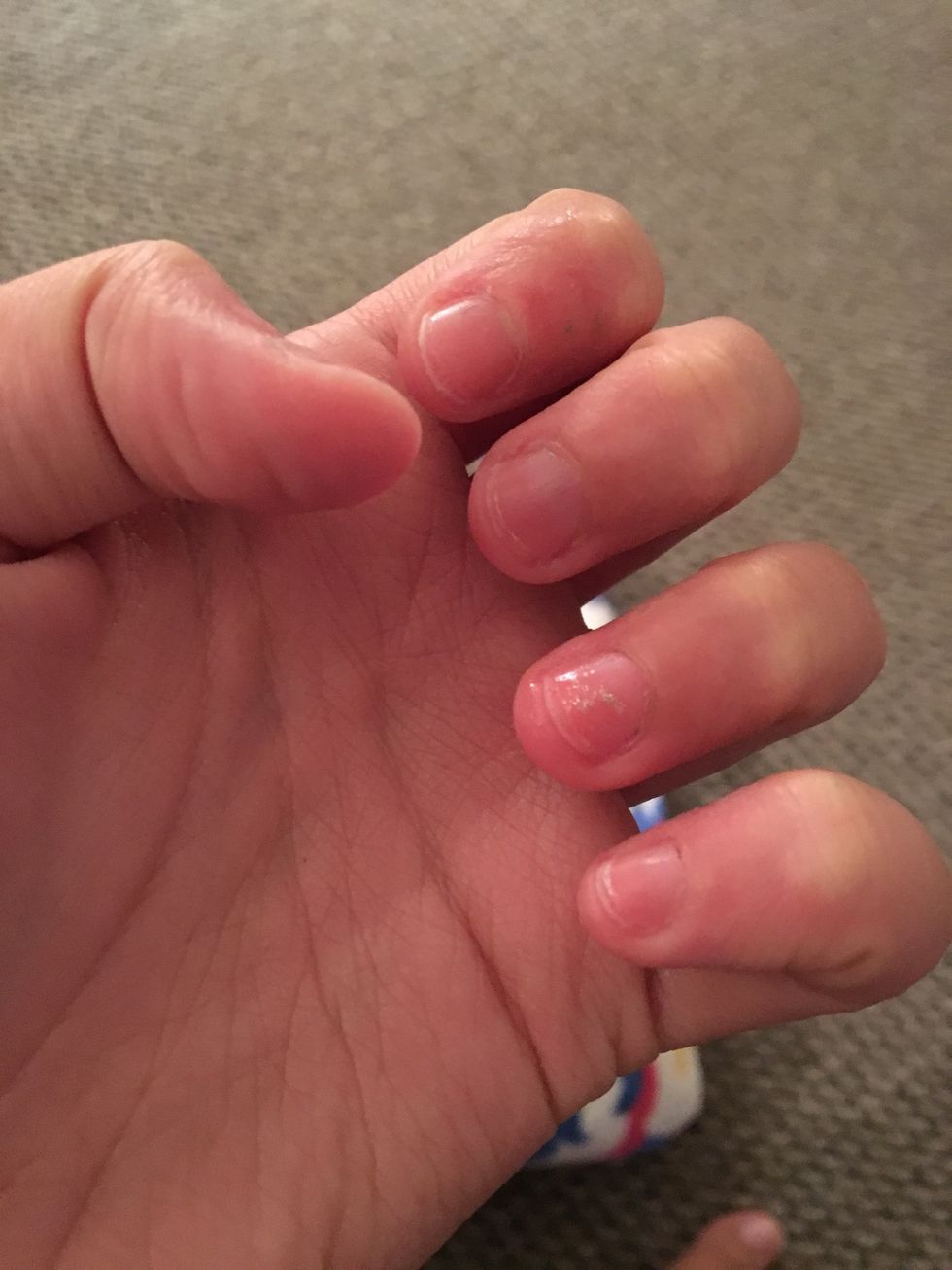 Ok. I'm going to be honest with you guys. I bit them. But I'll still get them painted next week and they'll still be long for a pretty Christmas mani! Yeah I'm upset but it's nothing I can't fix. 🙁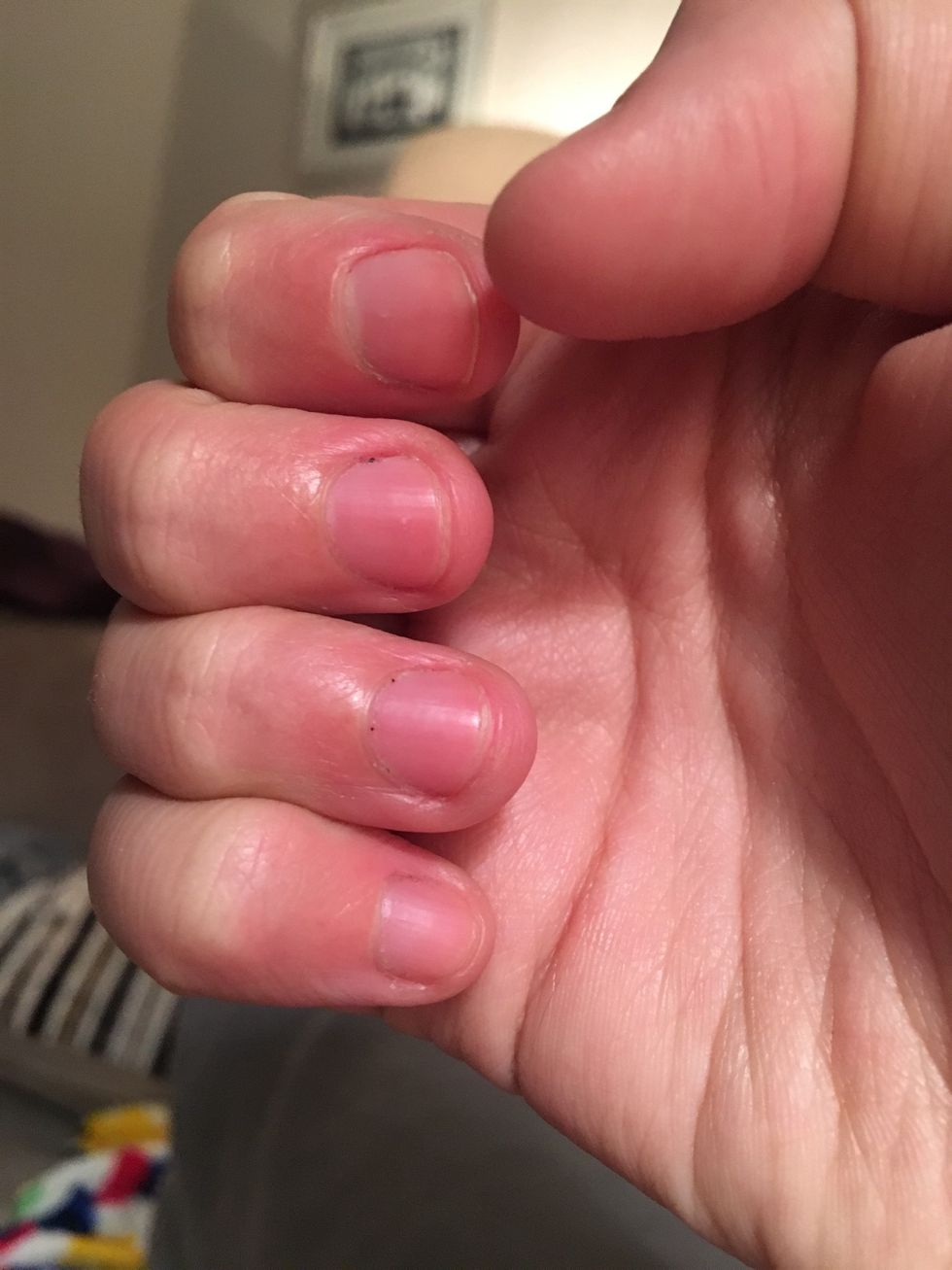 Yay! Just 4 days later (no biting and nail growth serum application daily) and my nails don't look as bad! Fair enough, there's no white edges, but they look presentable now. Keep growing! 🙏🏻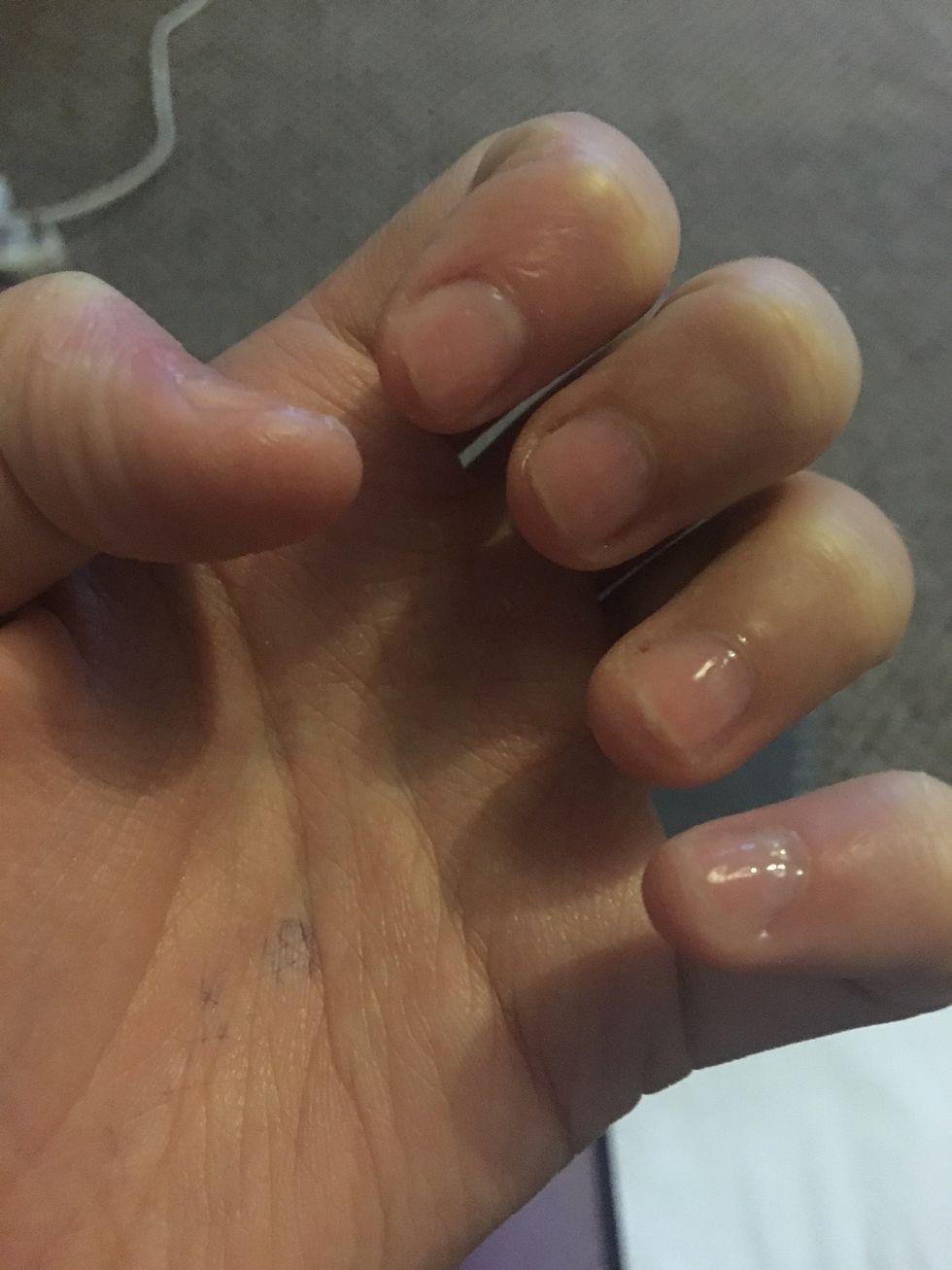 My phone storage is full so I can't upload the video. Sorry. But my nails are growing! And I'm getting them painted in gel polish tomorrow night. I will post a picture. 💅🏻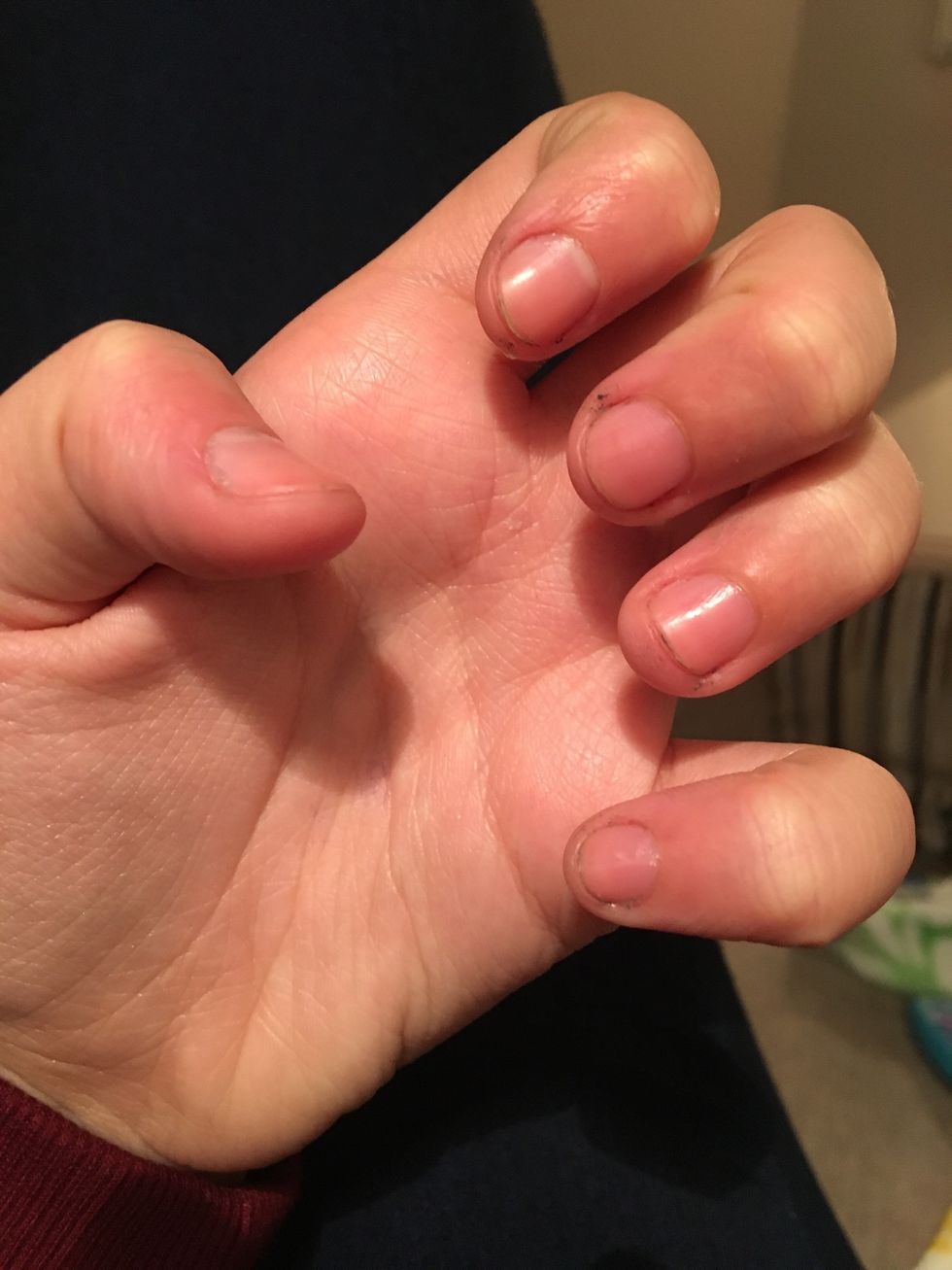 Yay! I'm getting small white edges on two or three of my nails! 💅🏻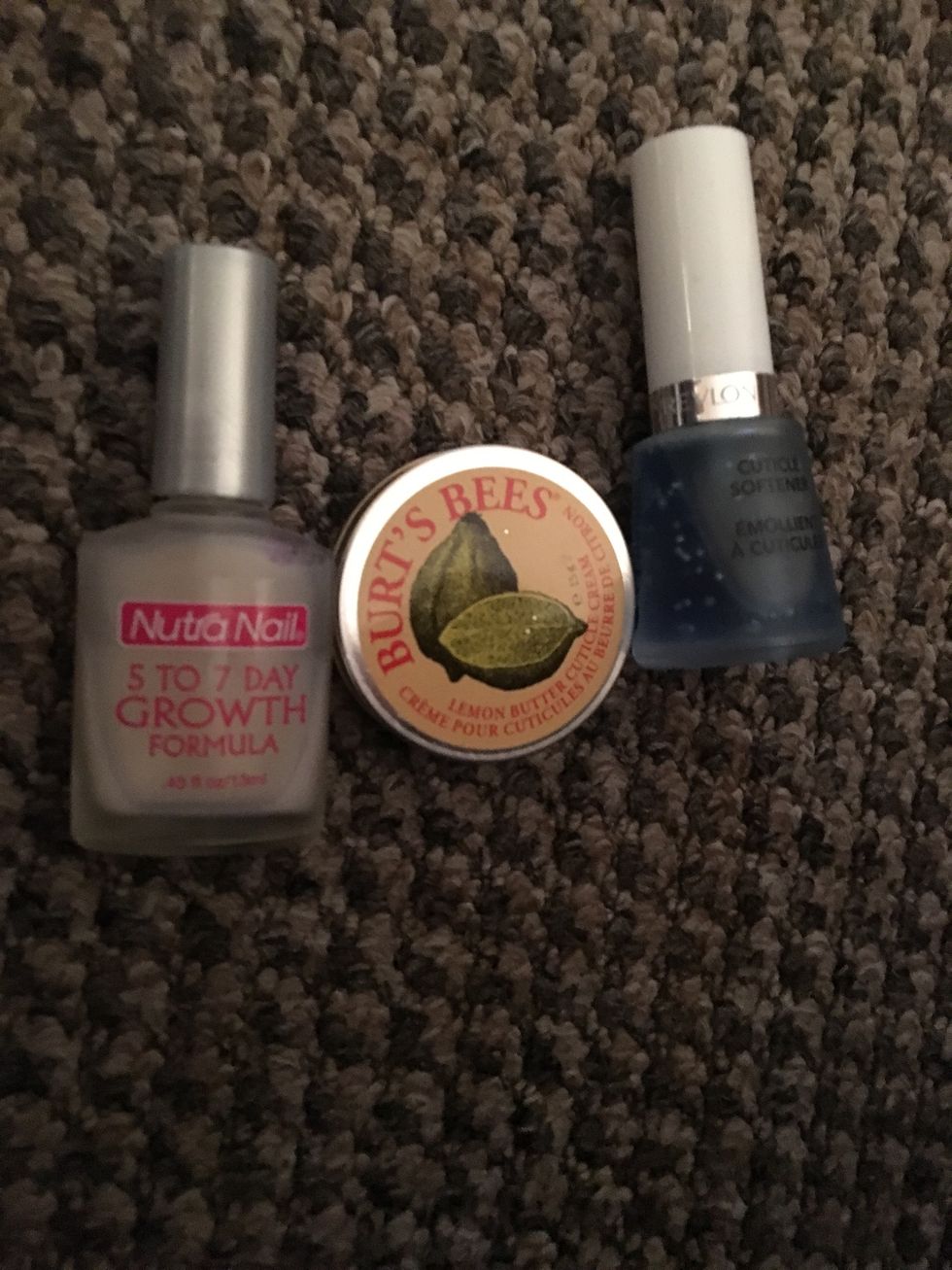 These are the products I have been using for my nail care routine. 1. Apply the cuticle softener and push back cuticles 2. Massage in some cuticle cream 3. Paint on a thick layer of the growth serum
Got my nails painted grey and green yesterday at Sirens Hair and Beauty Salon. 😊❤️
Just painted my nails, because the gel nails came off. 😂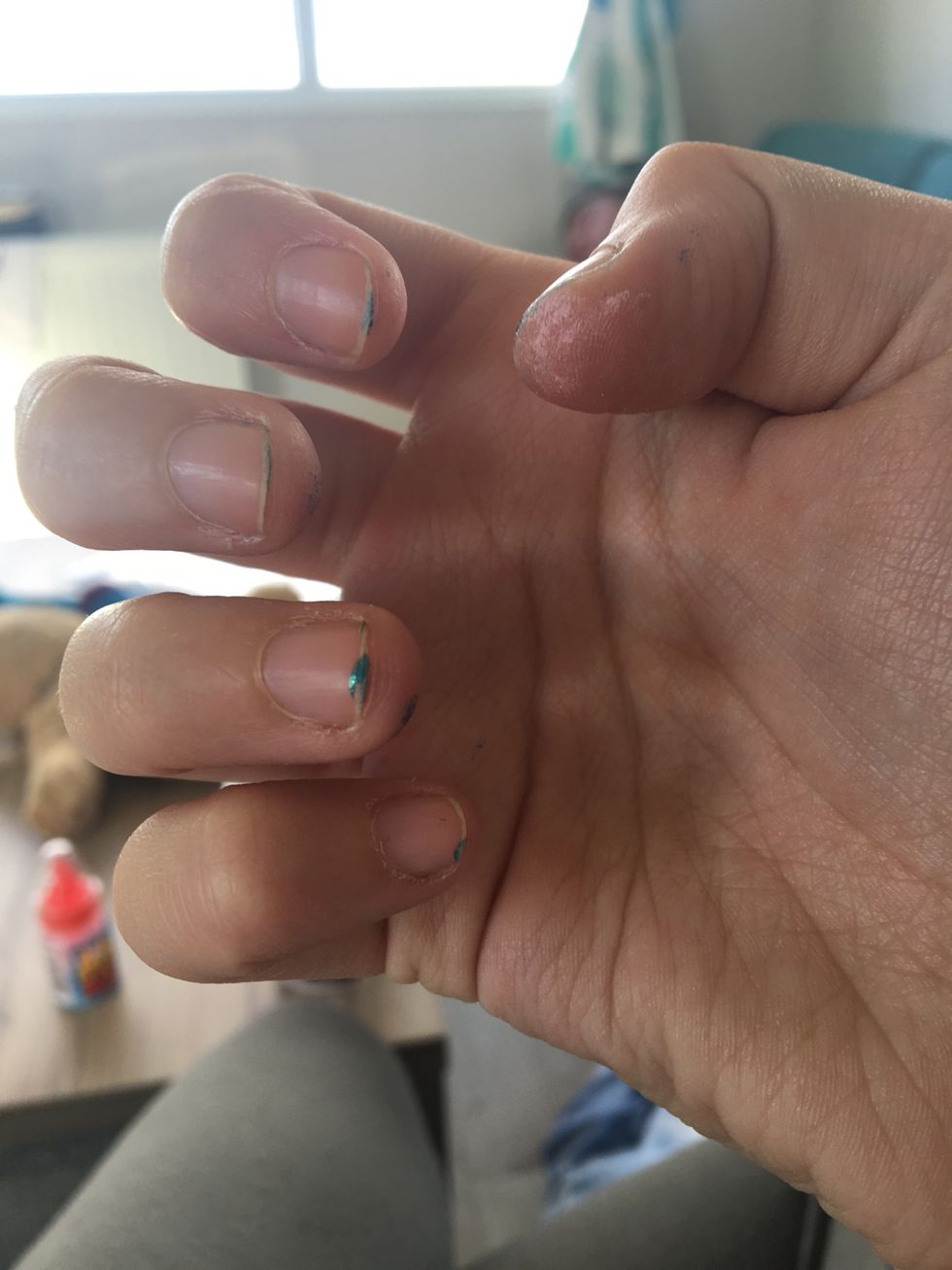 The white edges have returned.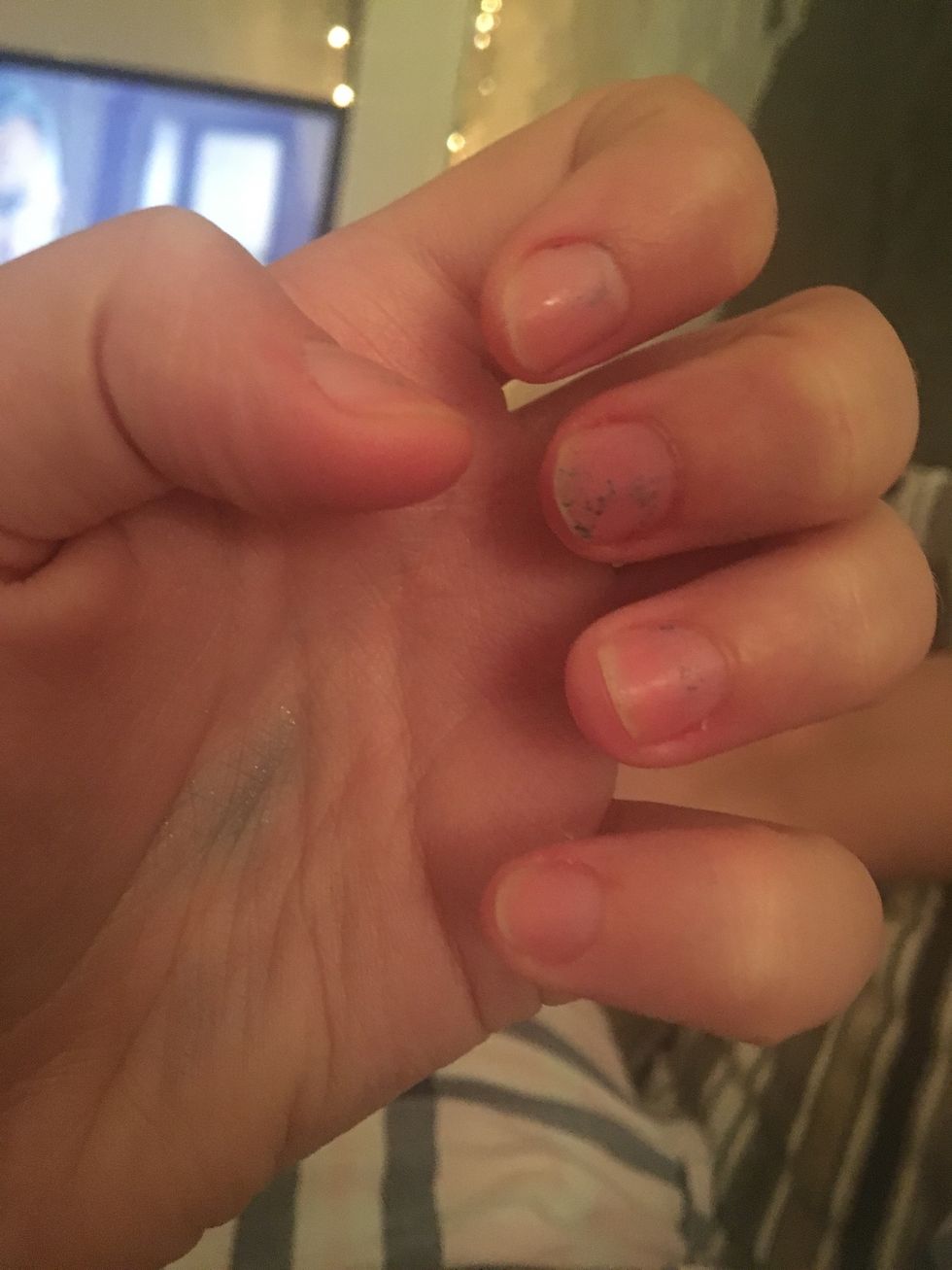 Did a nail art tutorial today. Check it out on my YouTube channel (h.olly_c) My nails are looking lovely now. I am so proud. Please comment if you use this guide! 😊 Now go to part two of this guide
1.0 Nutra Nail 5 to 7 day growth formula