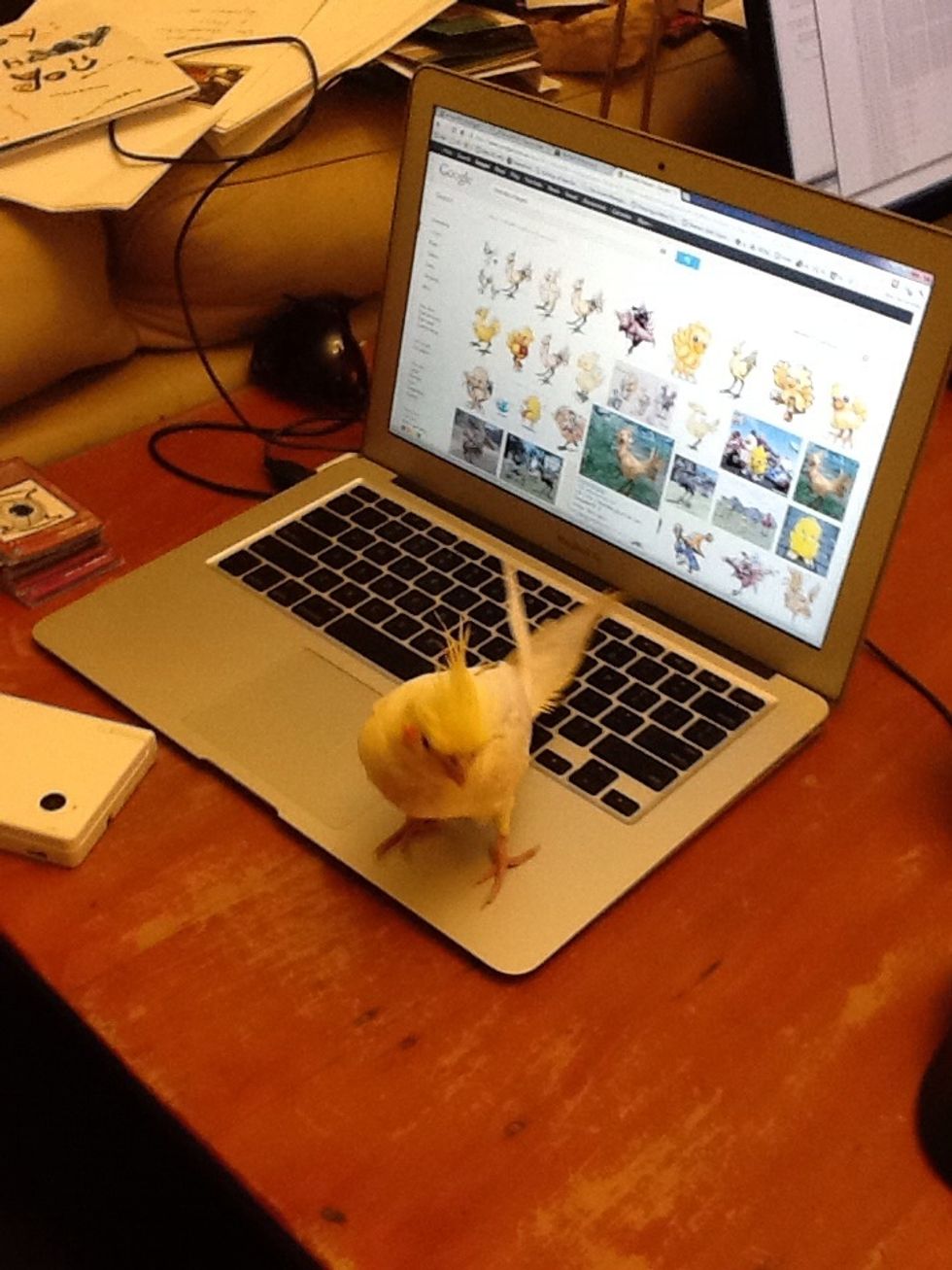 This is my bird. She is a cockatiel, called taliesen. Lots of cockatiels bite (she doesn't). If your small bird or parrot parrot bites you can stop it by following my tips.
Tip one: cage Let your bird come out of the cage in its own time. Cage-less birds must do the same because the grumpy birds bite more.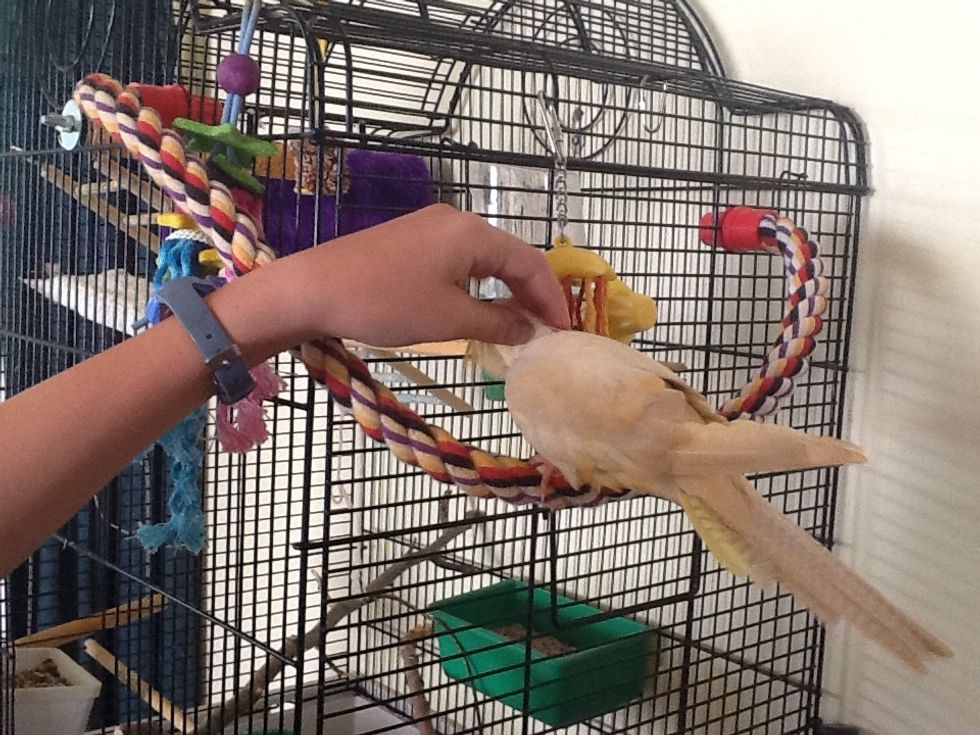 Tip two: the "happy spot" Most birds I've met like to be tickled on or around their heads. Find out where yours likes to be tickled. When your bird bites you touch them there.
Tip three: the seed bite Seed eaters often will try to "crack" your skin. This is unexpected and feels like a pinch. They do this because they can't tell the difference from seed and skin.
Tip four: beak grab When your bird bites hard lightly hold its top beak until it calms down.
Tip five: tired birdy Like us people your feathered friend will get grumpy when they are tired. Since I have started typing this guide tali has yawned a lot and is going to her cage for downtime.
Tip six: loud noises When birds hear loud noises they will bite the nearest thing when you hear a loud noise move your hand away and wait for them to calm down before approaching them again.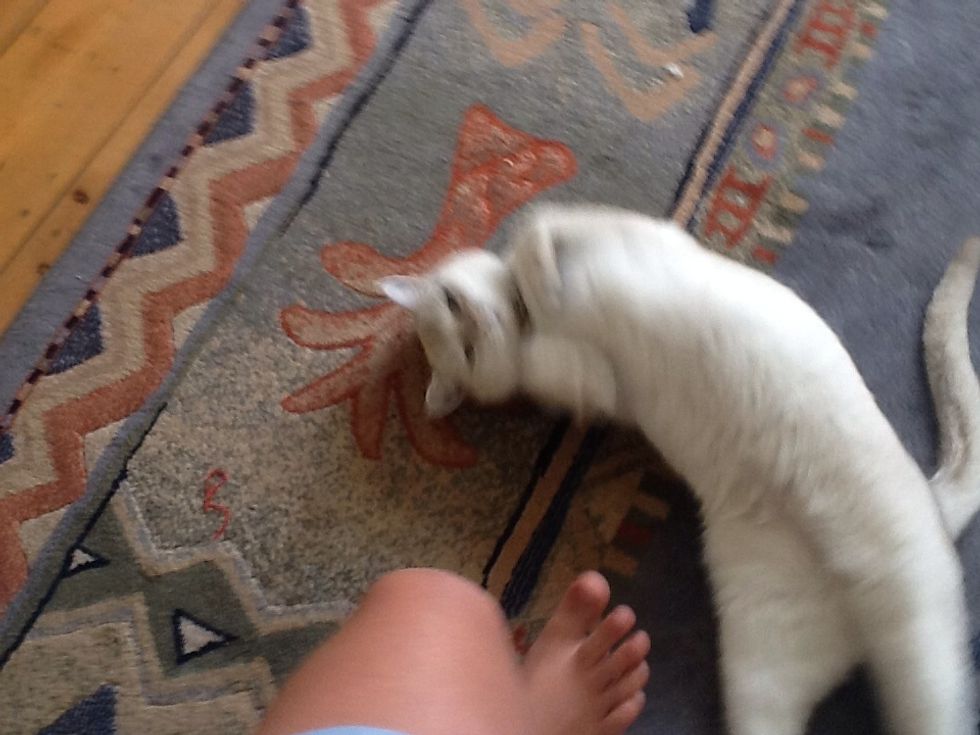 Thanks for reading! These tips effectiveness will vary with each bird but remember keep your bird safe, happy and not lunch for others:) Ps the cat is mine, and gets used to having tali around quickly