This is a quick reference on the easiest way to calm down a nosebleed until you can seek further medical attention.
25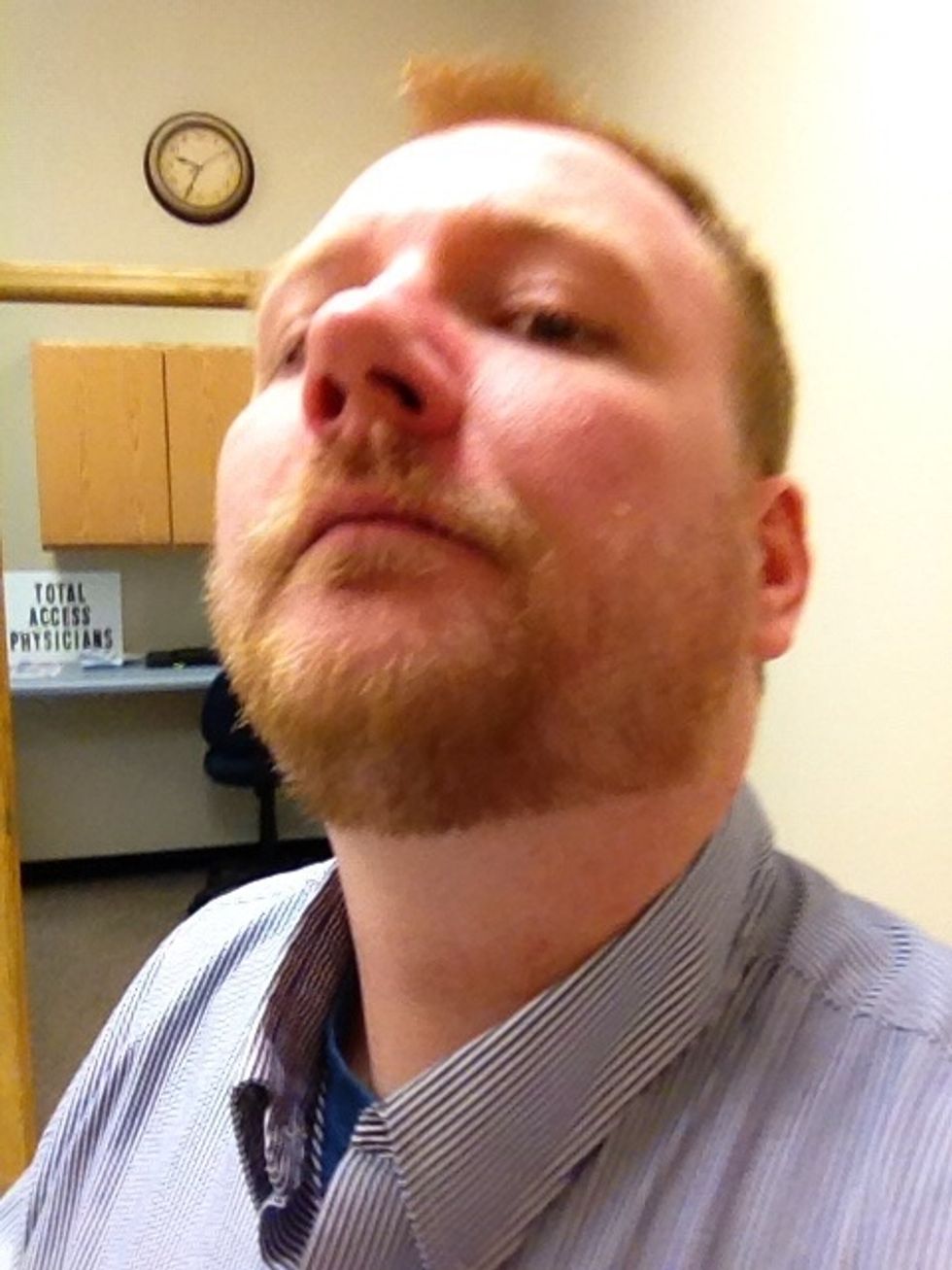 *Never* tilt your head back with a nosebleed. All that does is allow blood to run down your throat and cause an upset stomach and in some cases vomiting.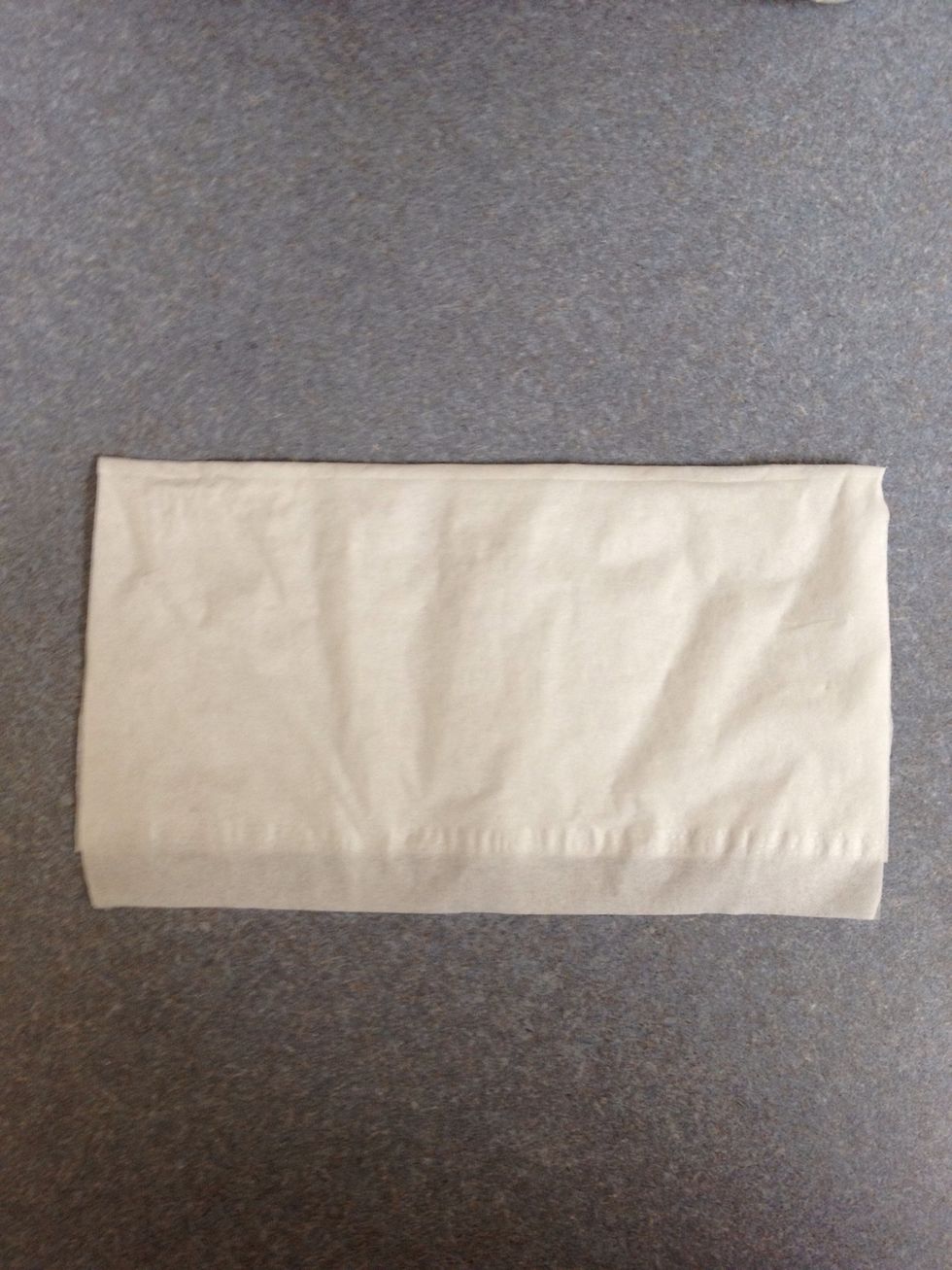 Fold a tissue or paper towel in half. This will be used primarily to catch any blood that trickles out.
Find the part of your nose where the cartilage and the bone meet, and place your fingers just under the bone.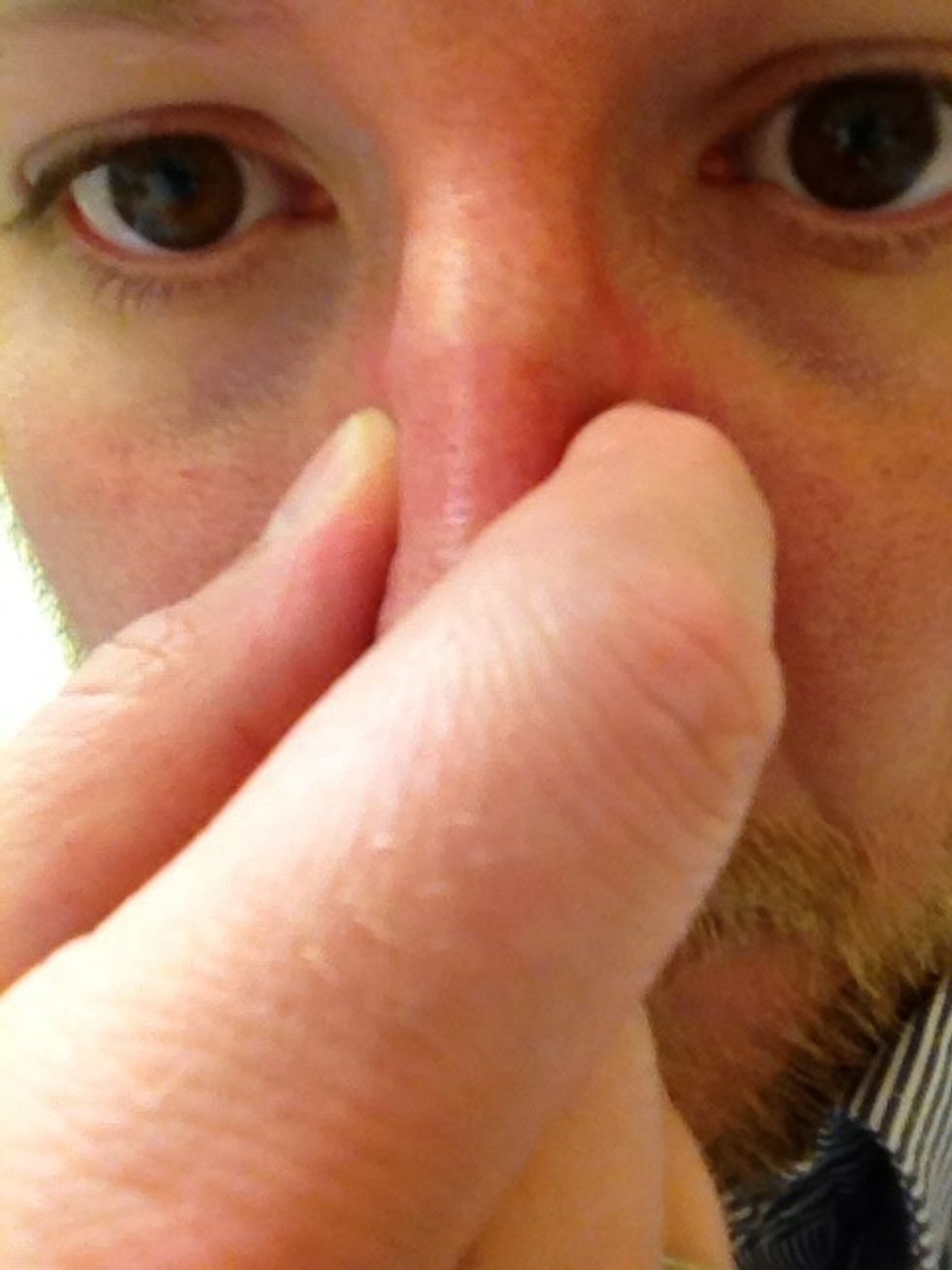 Use backward and inward pressure (toward your face) and press firmly for a full five minutes. It is very important at this stage not to release pressure.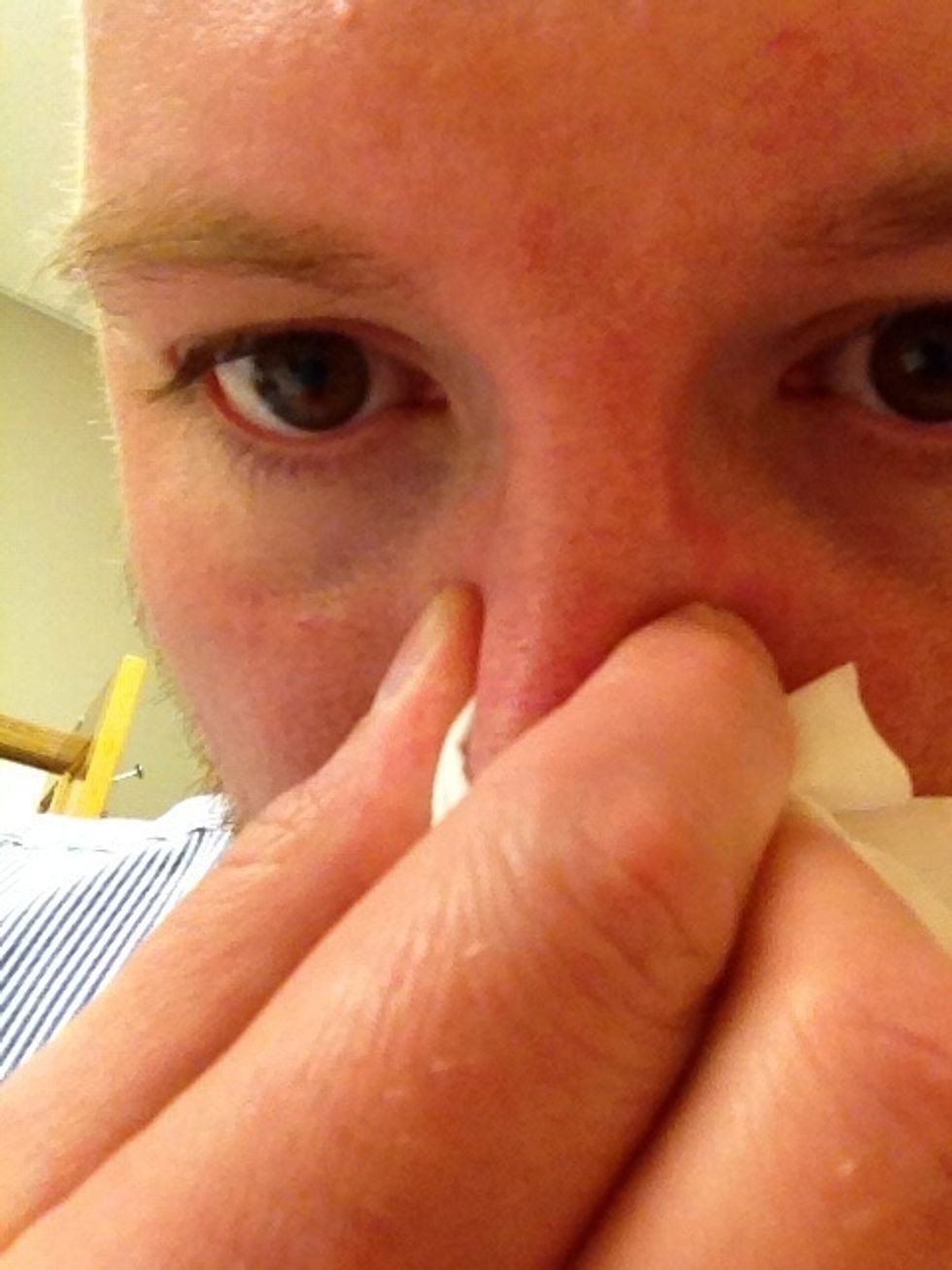 You can position the tissue just under the nostrils to keep things cleaner.
After five minutes, it's okay to check for bleeding. Gently release pressure and remove the tissue. If the bleeding continues, reapply pressure in the same manner for another 5 minutes.
If the bleeding doesn't stop after 15 minutes or if you are on blood thinners (like Coumadin or Plavix), it's best to seek professional help at an emergency room or urgent care.
Tissue or Paper Towel
Fingers