How to stitch a felt appliqué xmas stocking for a cat
Stitch a Felt Appliqué Xmas Stocking for a Cat
80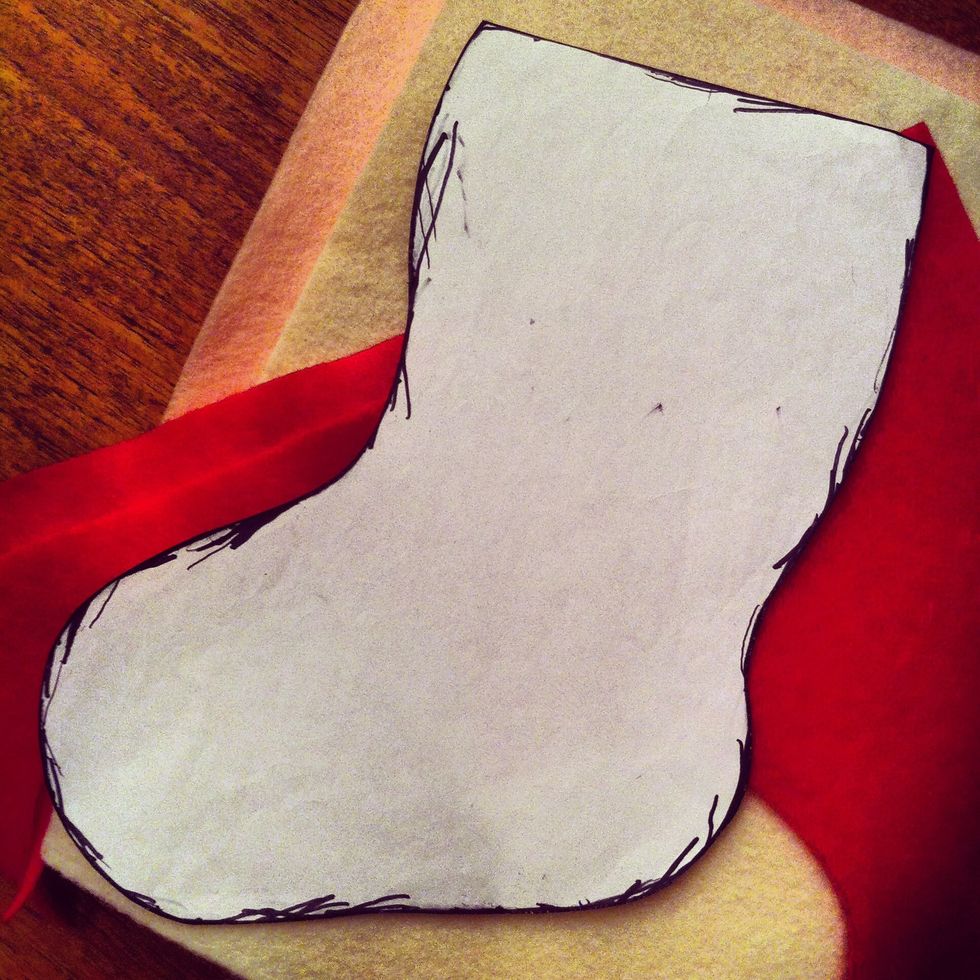 Find your pattern. I found this online then adjusted the shape. I then cut out 2 pieces of felt for the front & back.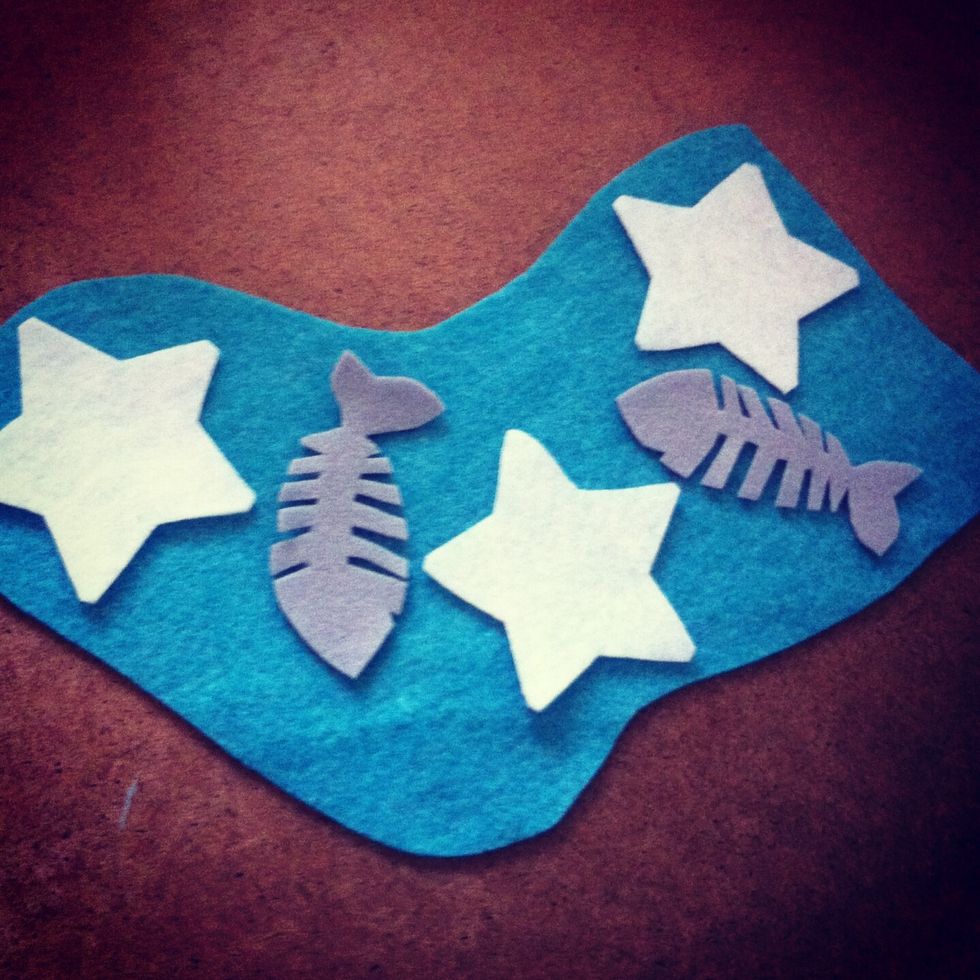 I then cut out the designs. The stars are from a cookie cutter. I designed the fish bones myself. It's easy enough to find images online to use as patterns.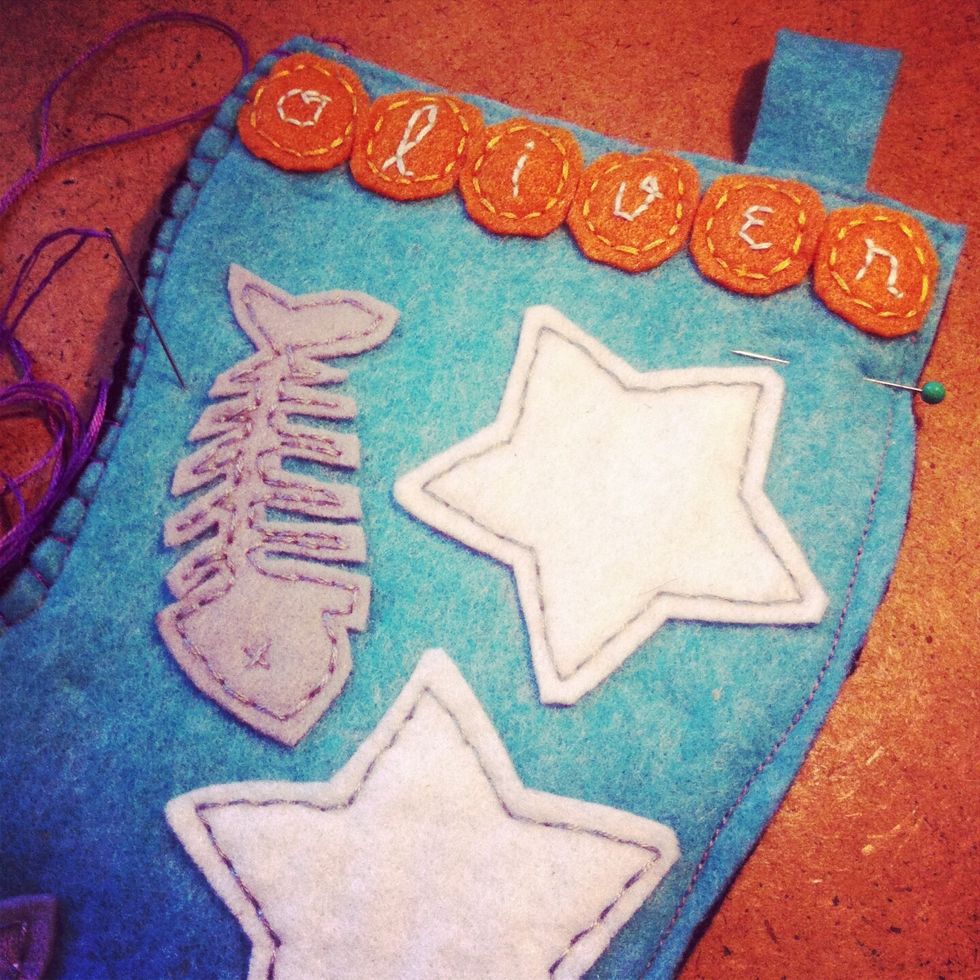 I then used embroidery thread to stitch my design onto the front of the stocking. I added the cat's name along the top using a font called 'Noodle Script'. I added a folded piece of felt for hanging.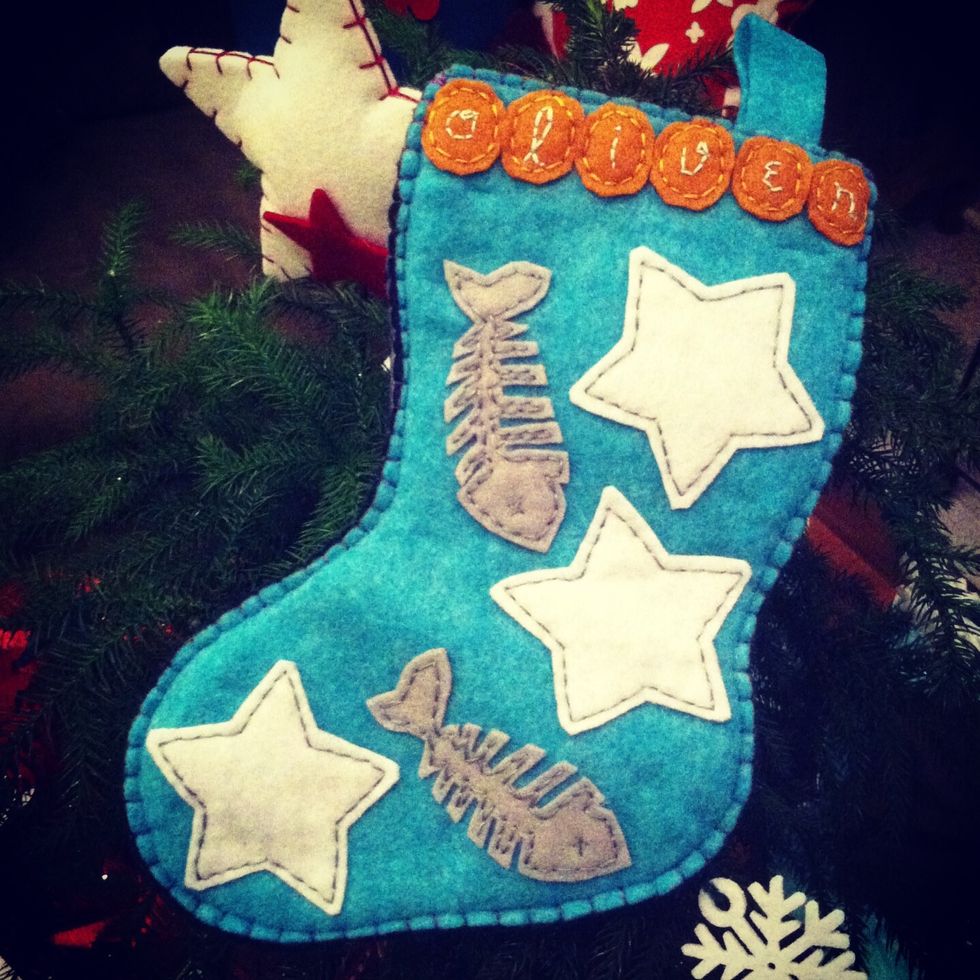 I stitched the front & back together with a buttonhole stitch. It's fun to use bright colours for the felt & stitching. I added a black inside to cover up the stitching. This is optional.
Felt
Embroidery thread
Embroidery needle
Cookie cutter
Scissors
Denise Corcoran
crafter extraordinaire. upcycler of things. coffee addict. fearless adventurer. always talking to strangers. goofball, nerd & big time giggler.