Remove the stem and cut the okra diagonally into bite size.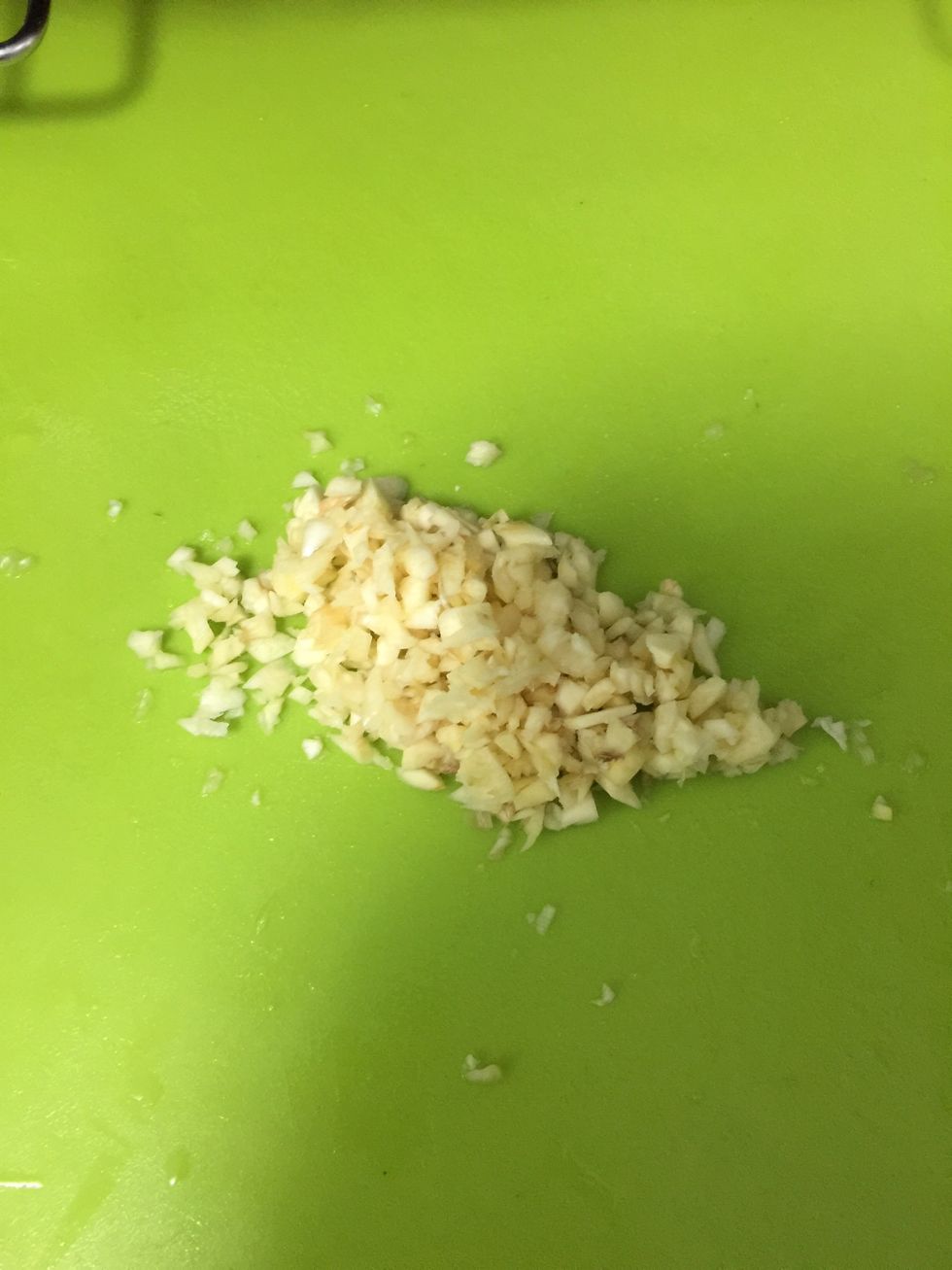 Chop your garlic.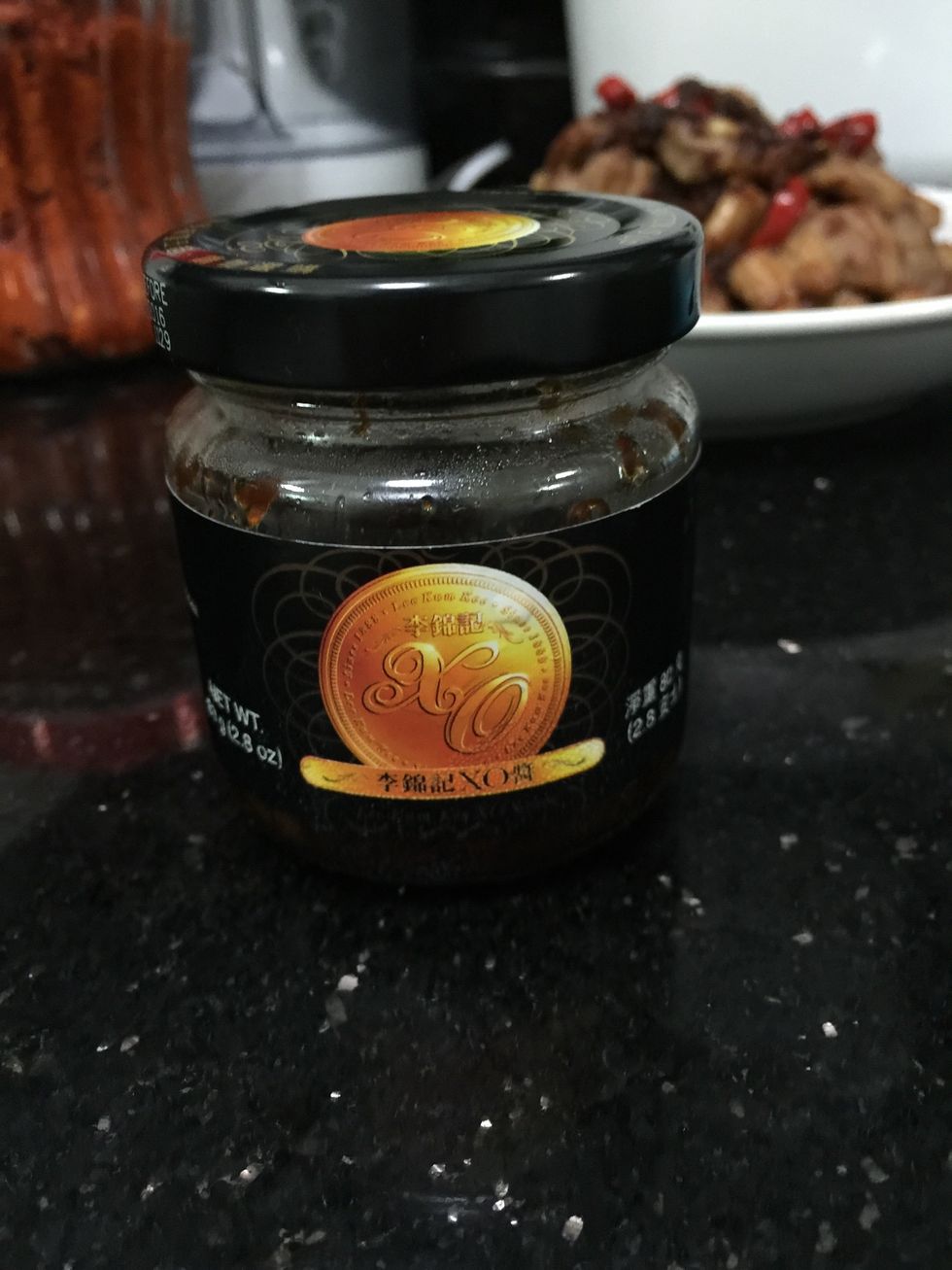 You can find this XO sauce in Asian market.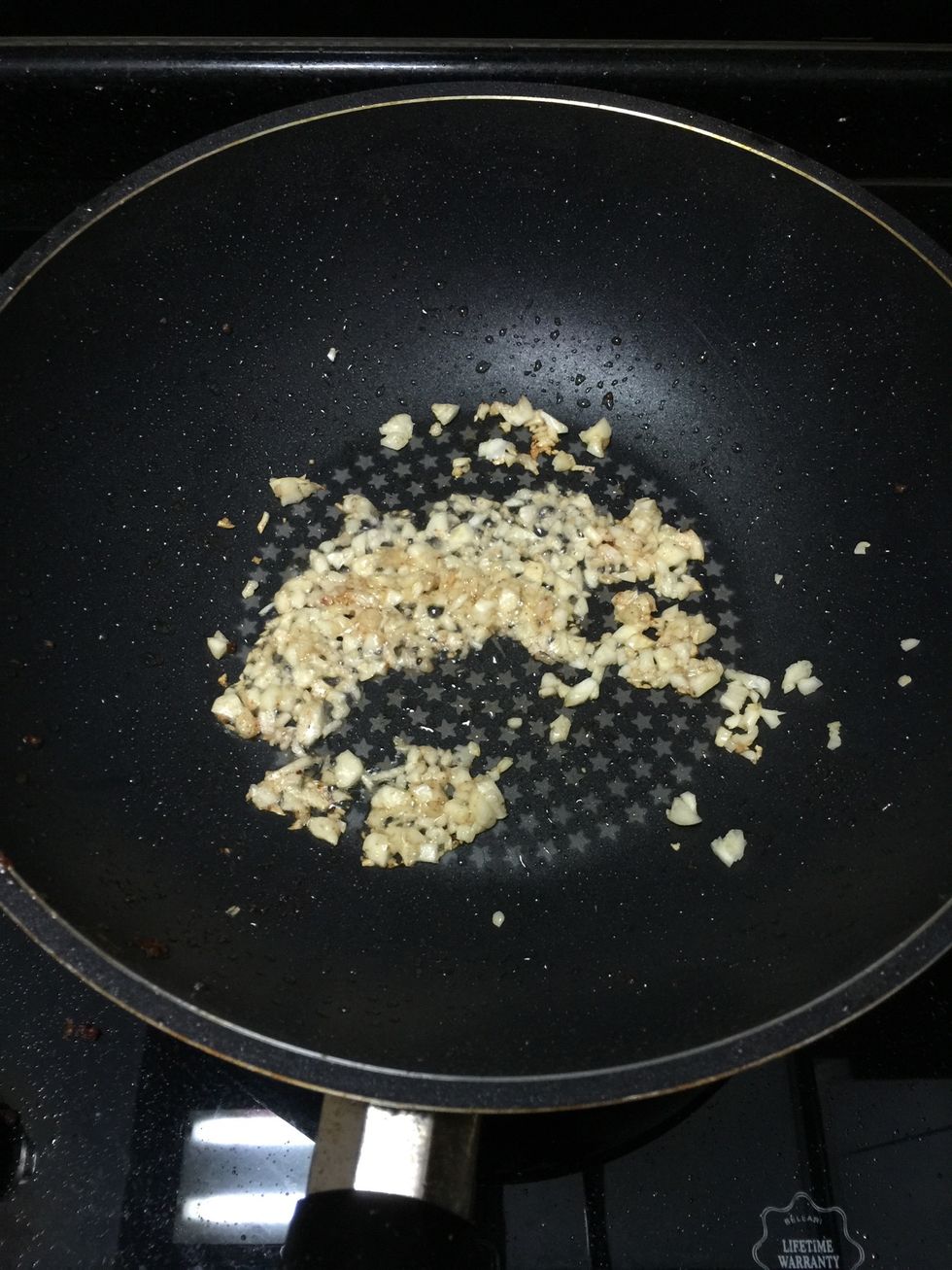 Heat up your non-stick pan and drizzle some oil and fry the minced garlic until golden brown.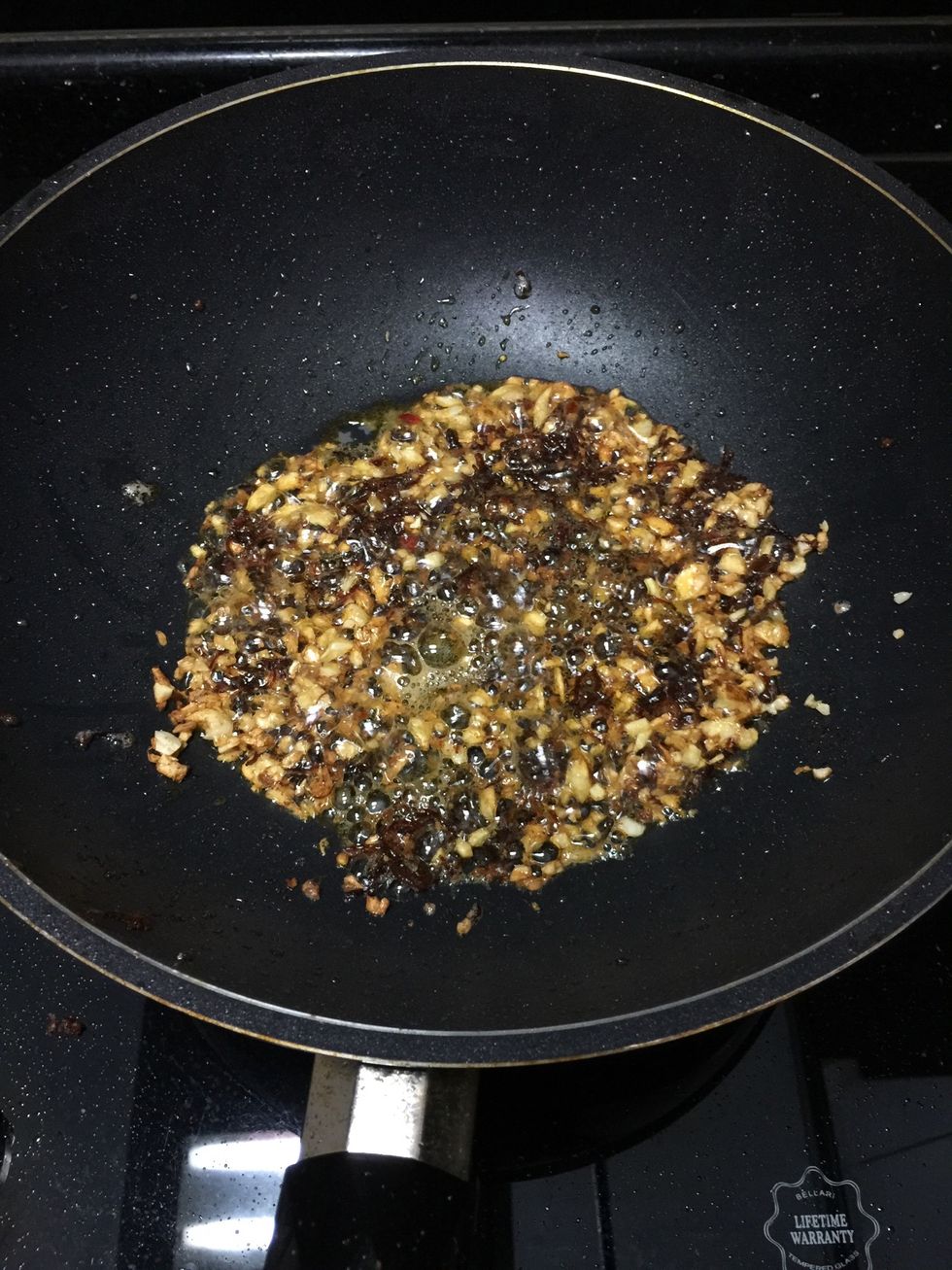 Add in about 1 tablespoon of XO sauce from its bottle and stir fry for about 1 minute.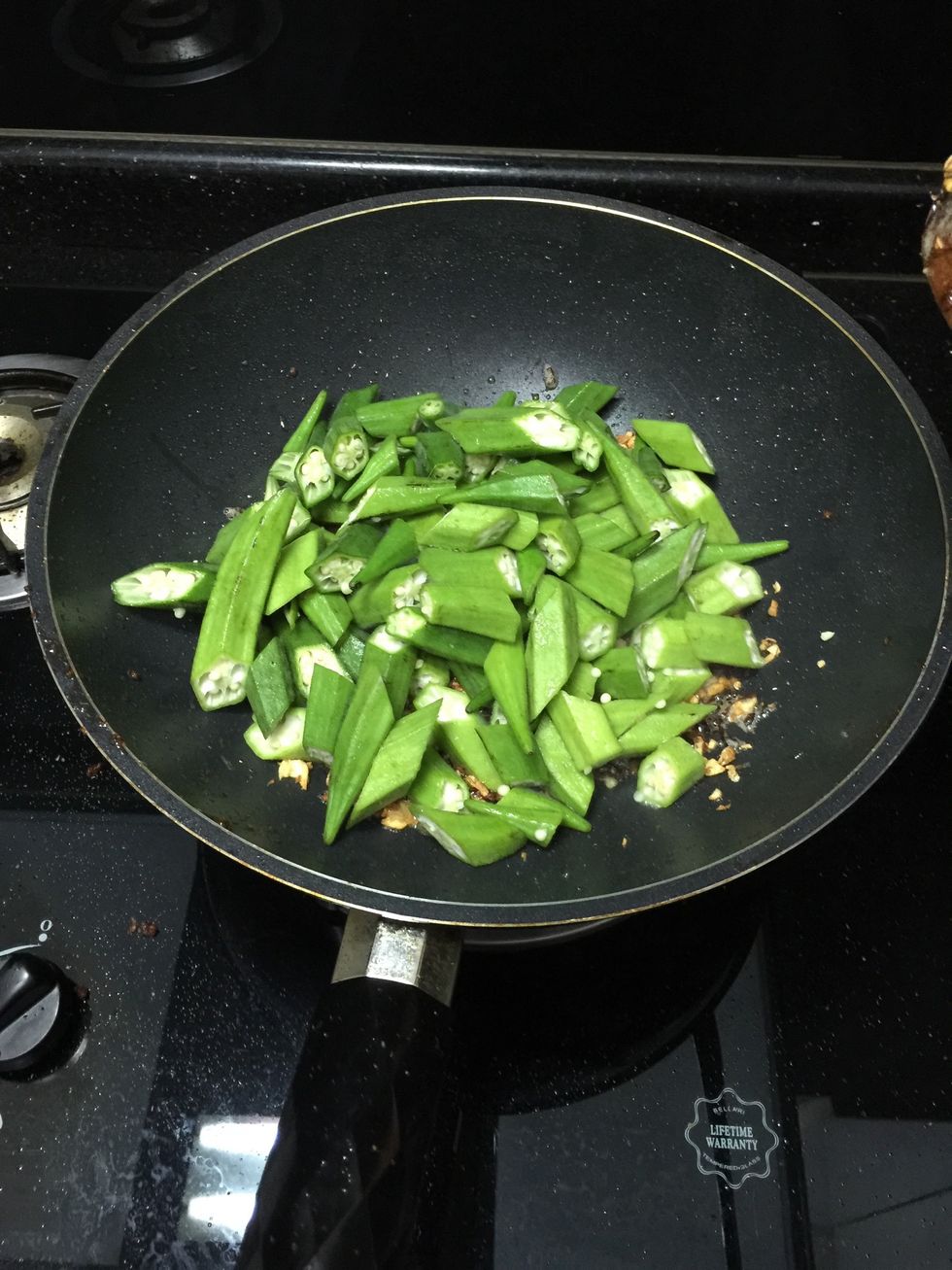 Add in your okra and stir fry for about 2-3 minutes in medium heat.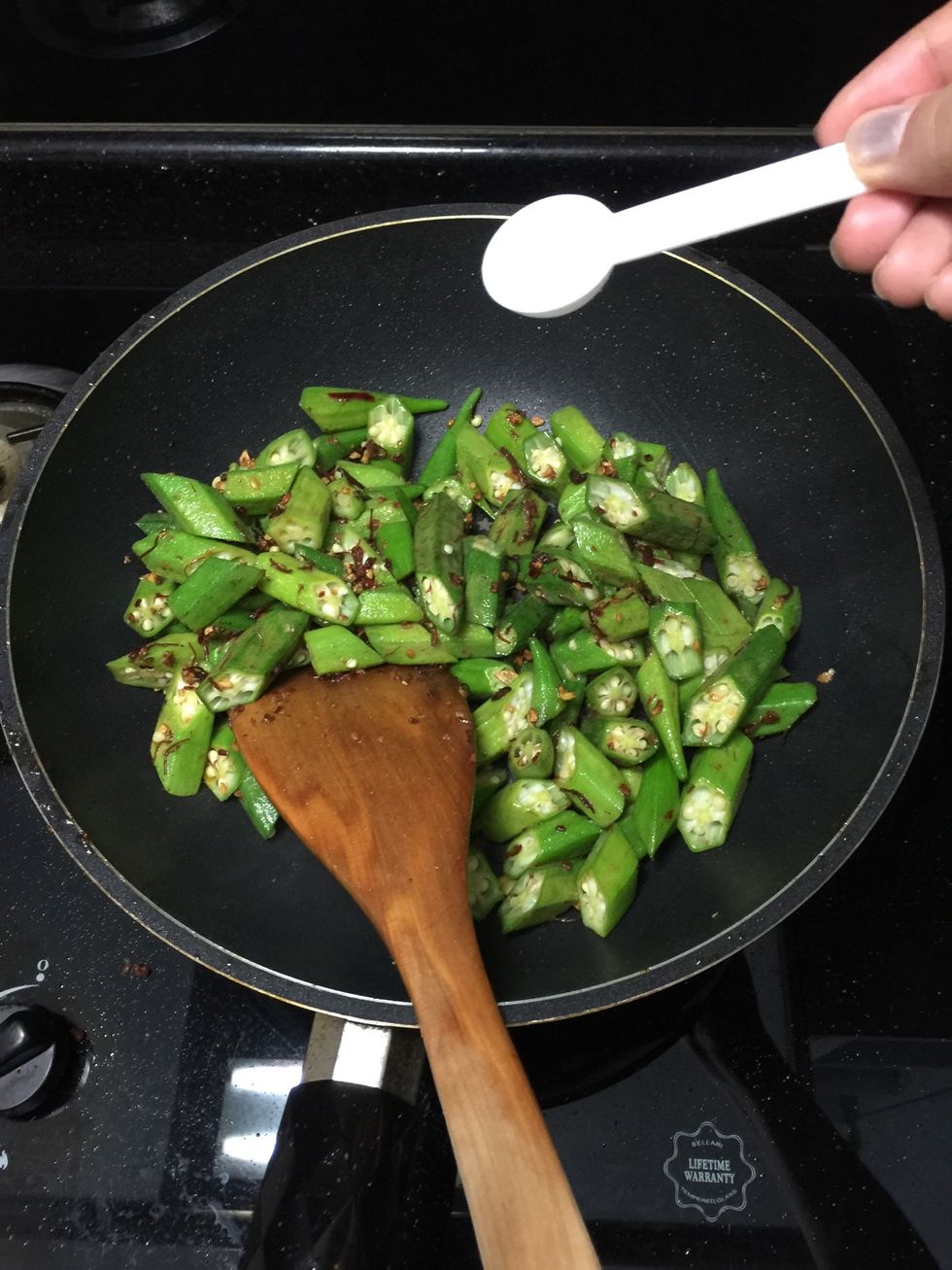 You do not want to over cook your okra as it will become more and more starchy. Add salt according to your taste.
And ready to serve. This is perfect to go with rice or eat on its own. Enjoy! 😍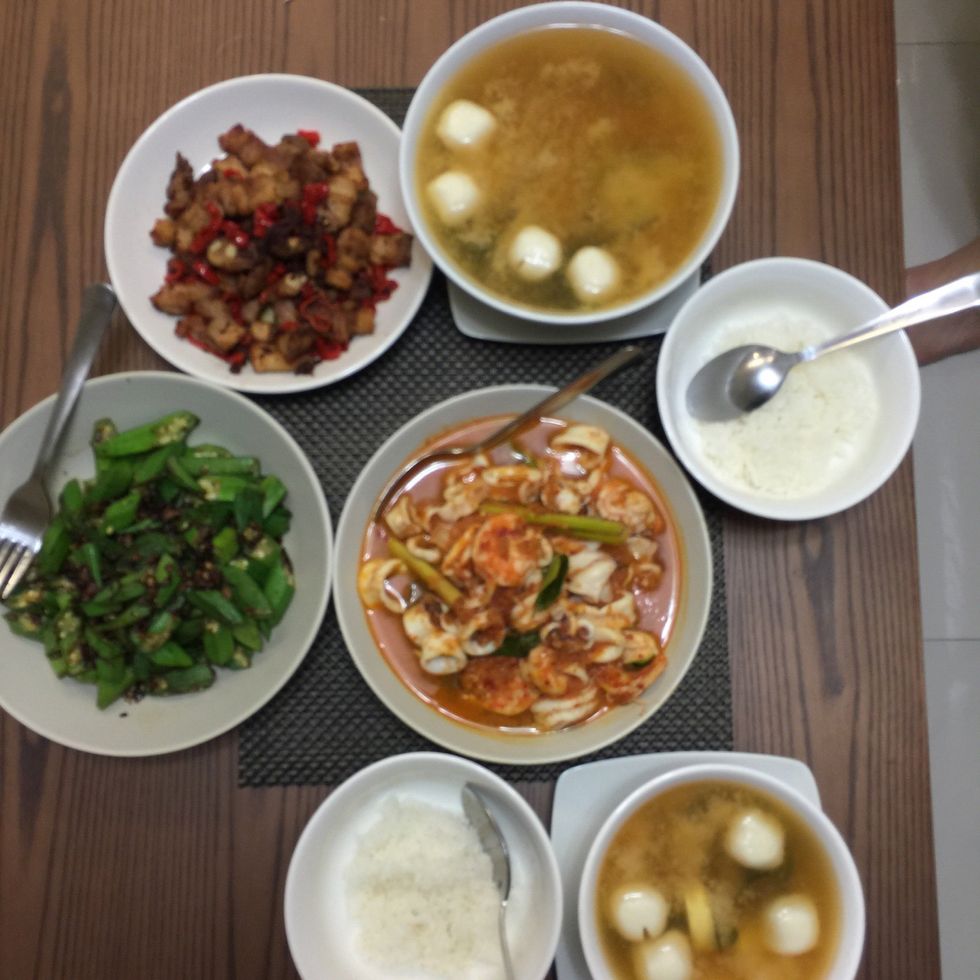 Dinner is ready. 😍😍😍
20.0 Okra a.k.a lady finger
1.0Tbsp XO sauce
3.0 Clove of Garlic
3/4tsp Salt