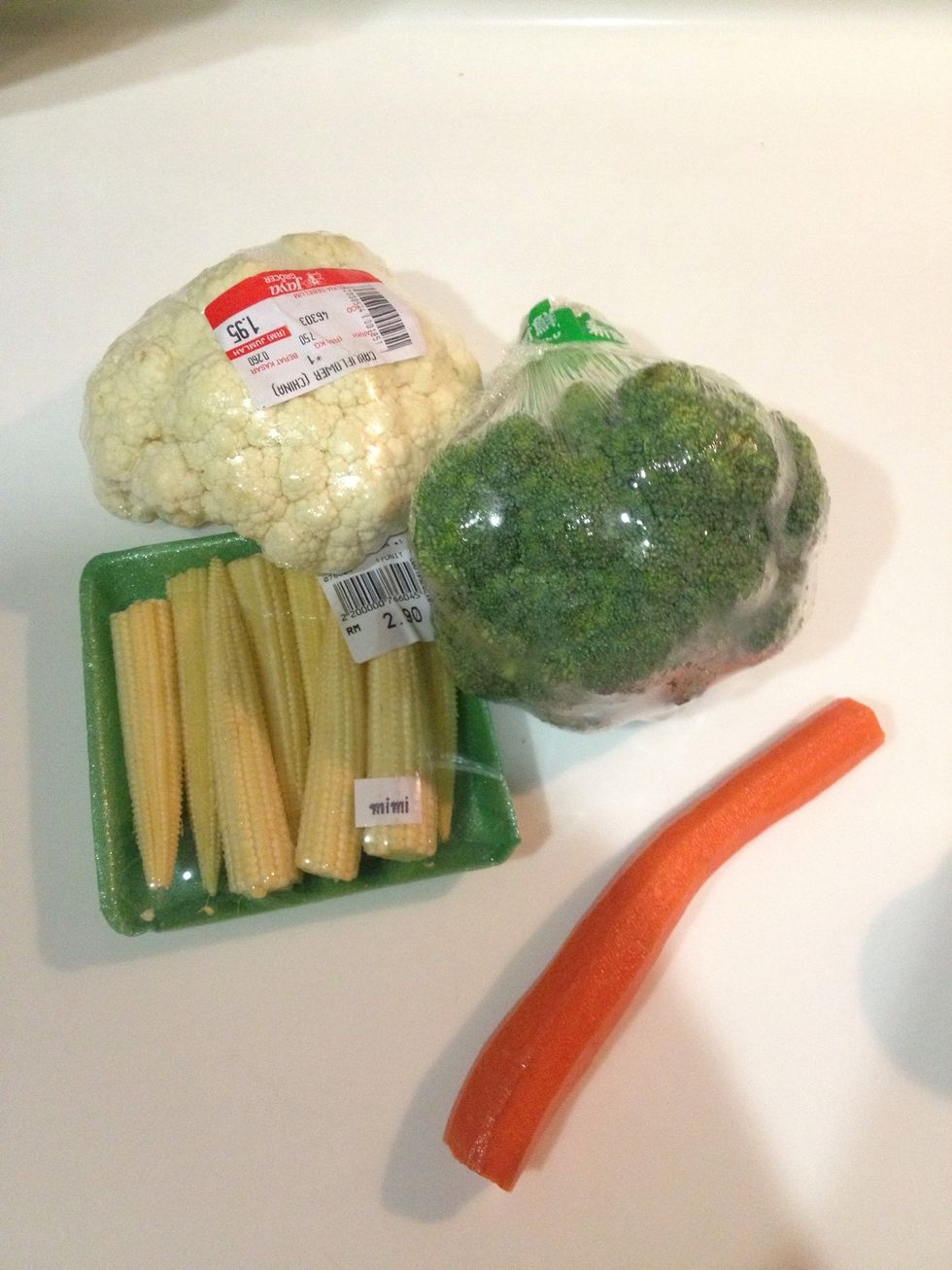 The ingredients.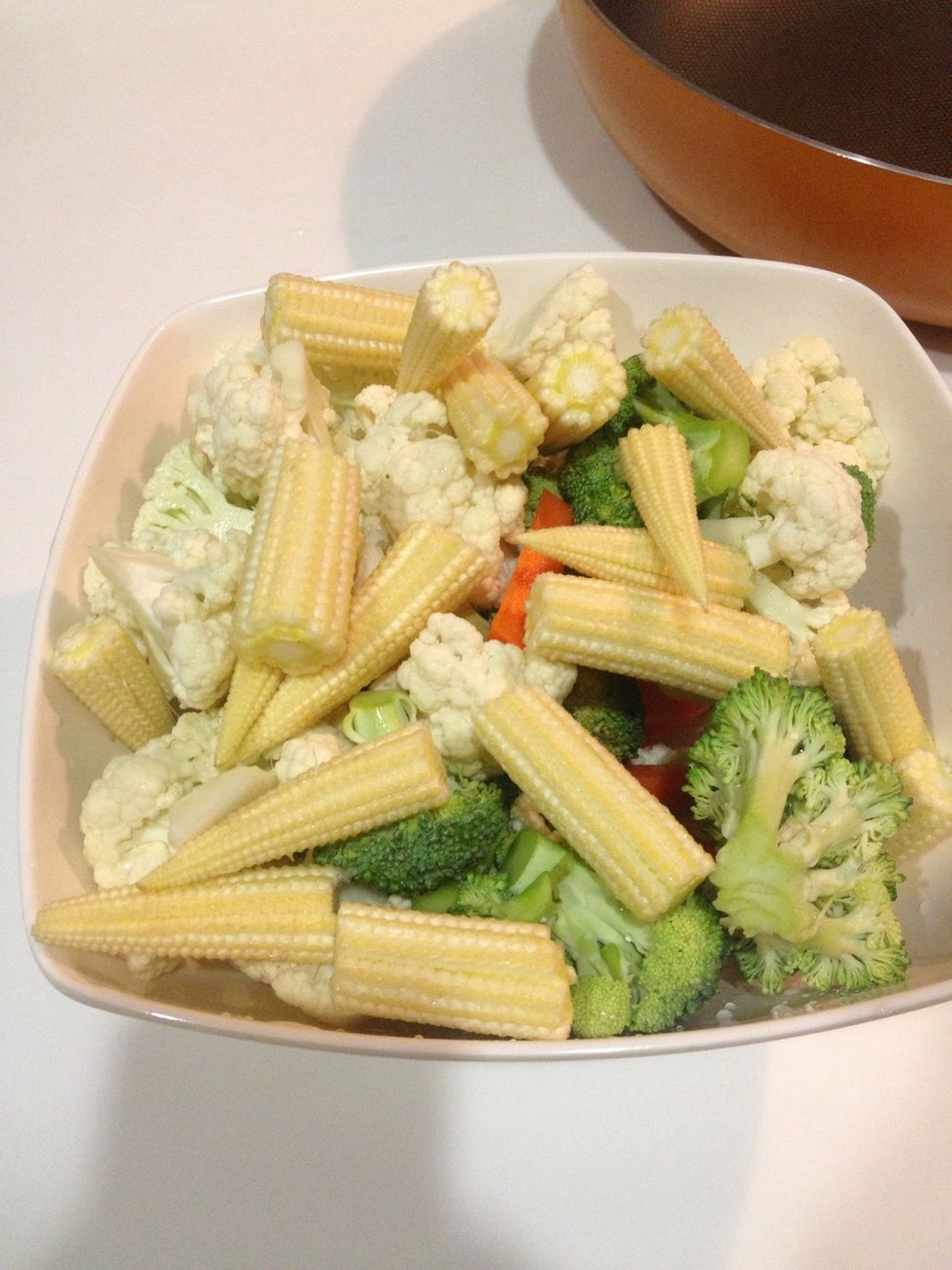 Cut everything into bite size.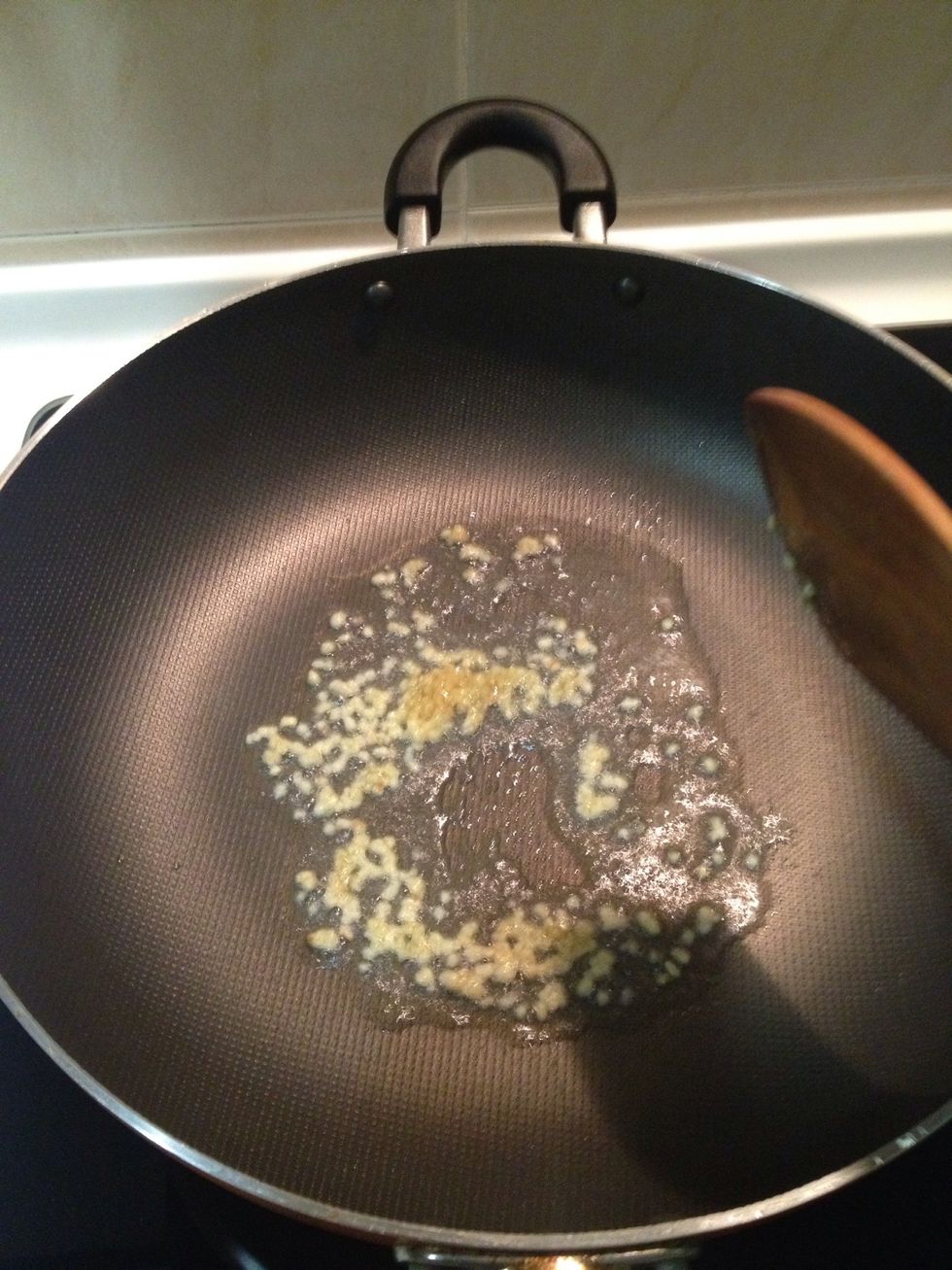 Heat up a pan and add some cooking oil. Add the garlic and stir fry until fragrance.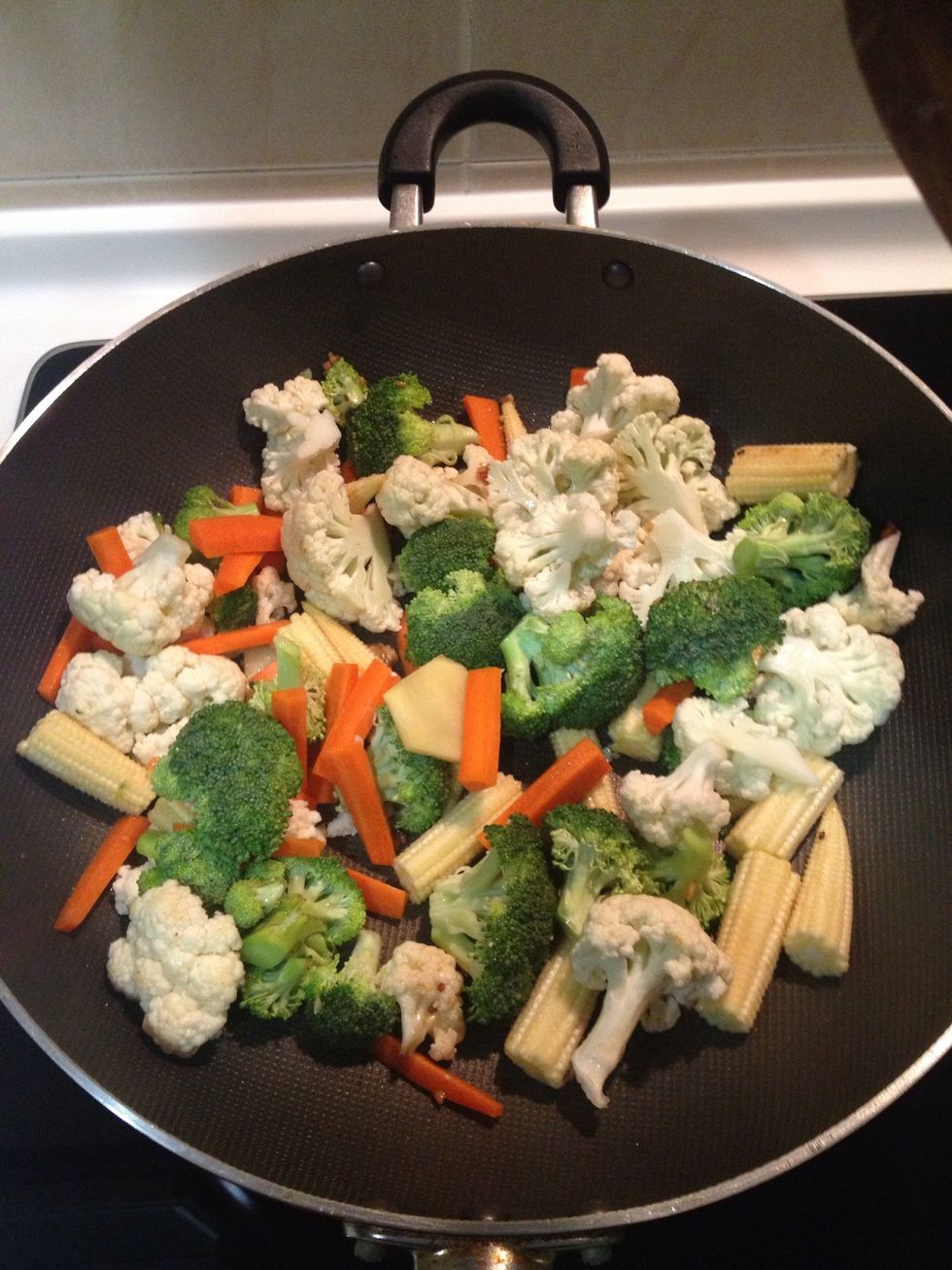 Add all the vegetables and stir fry for a minute.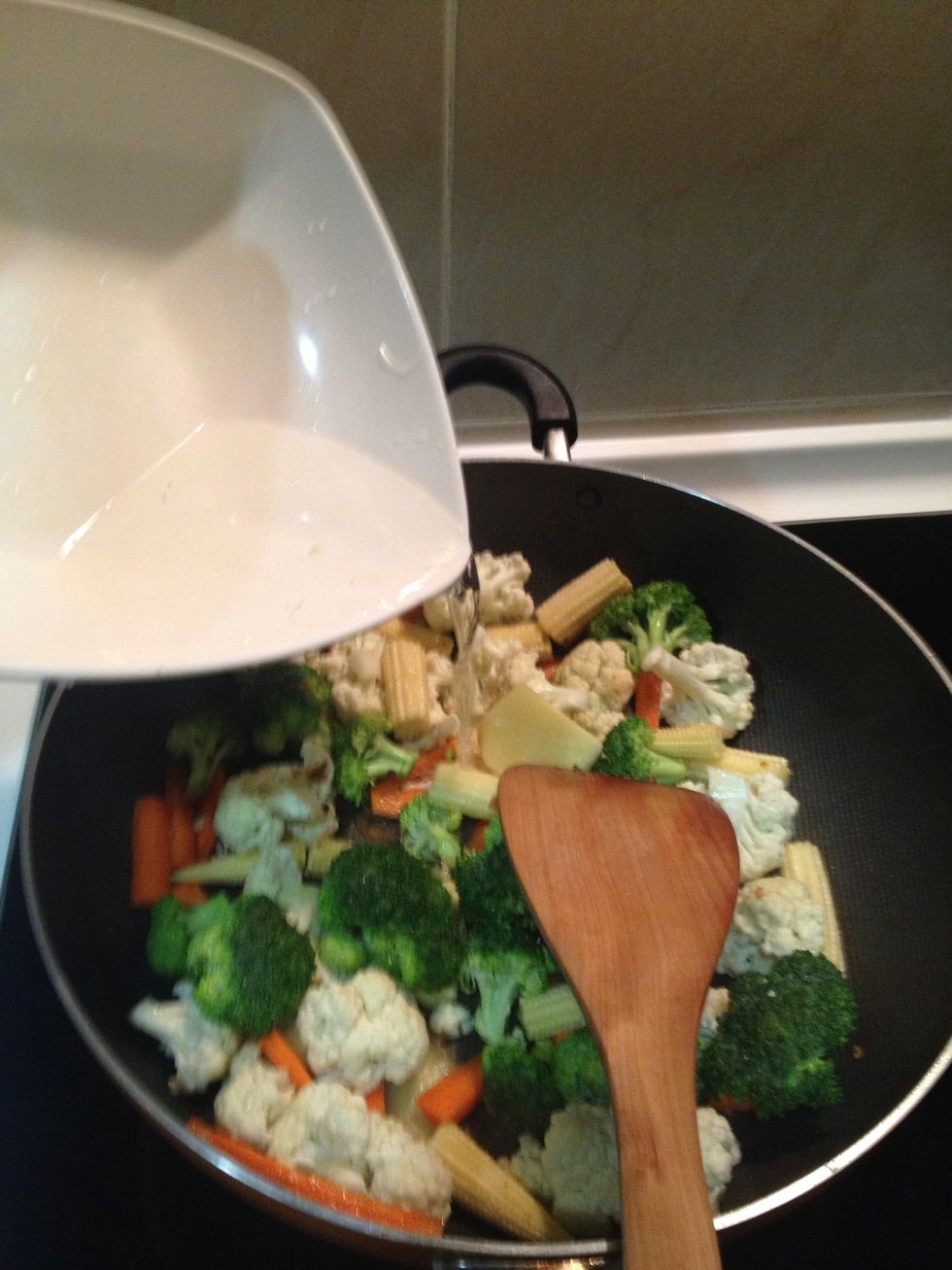 Add water.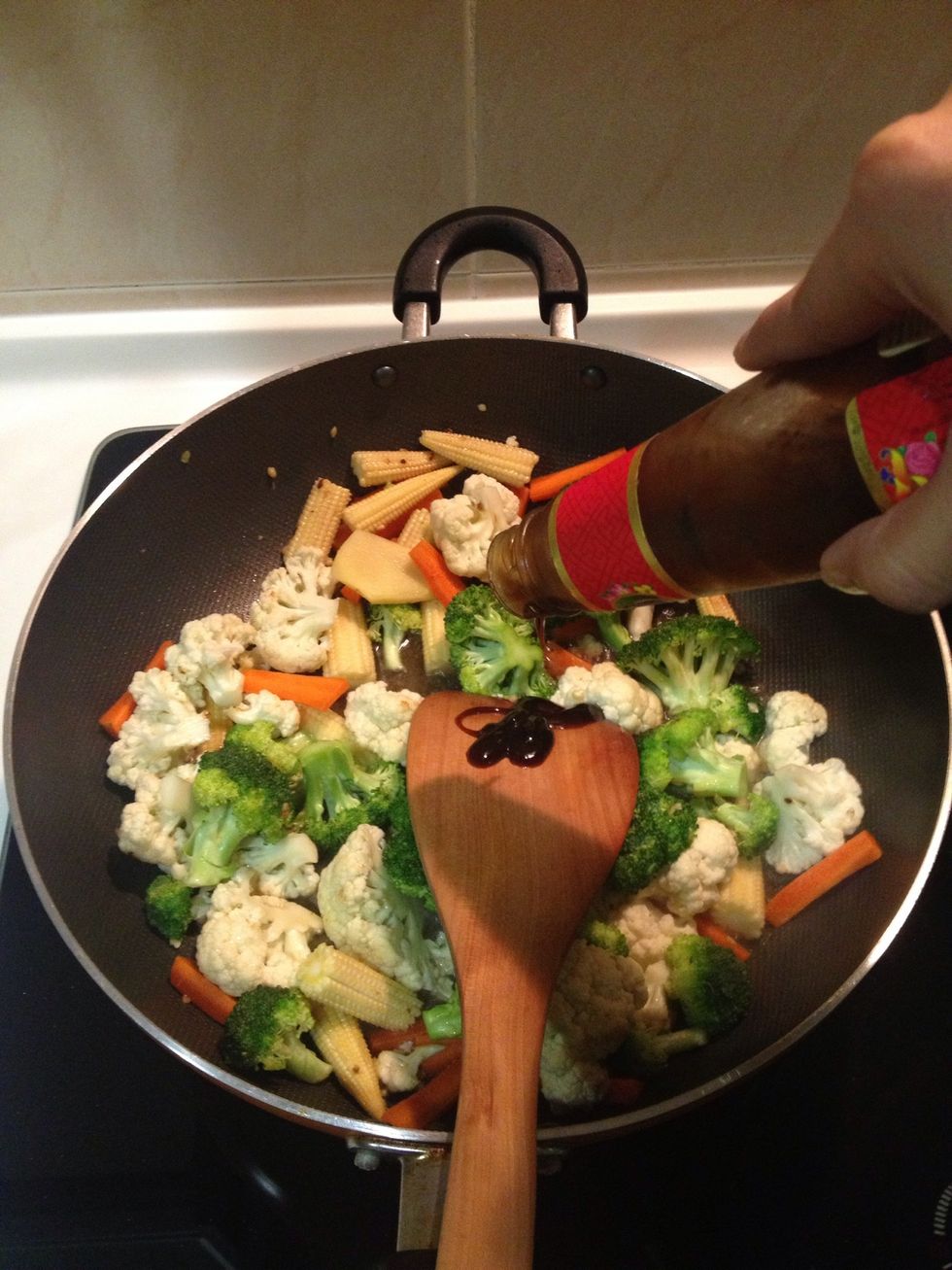 Add oyster sauce and mix well.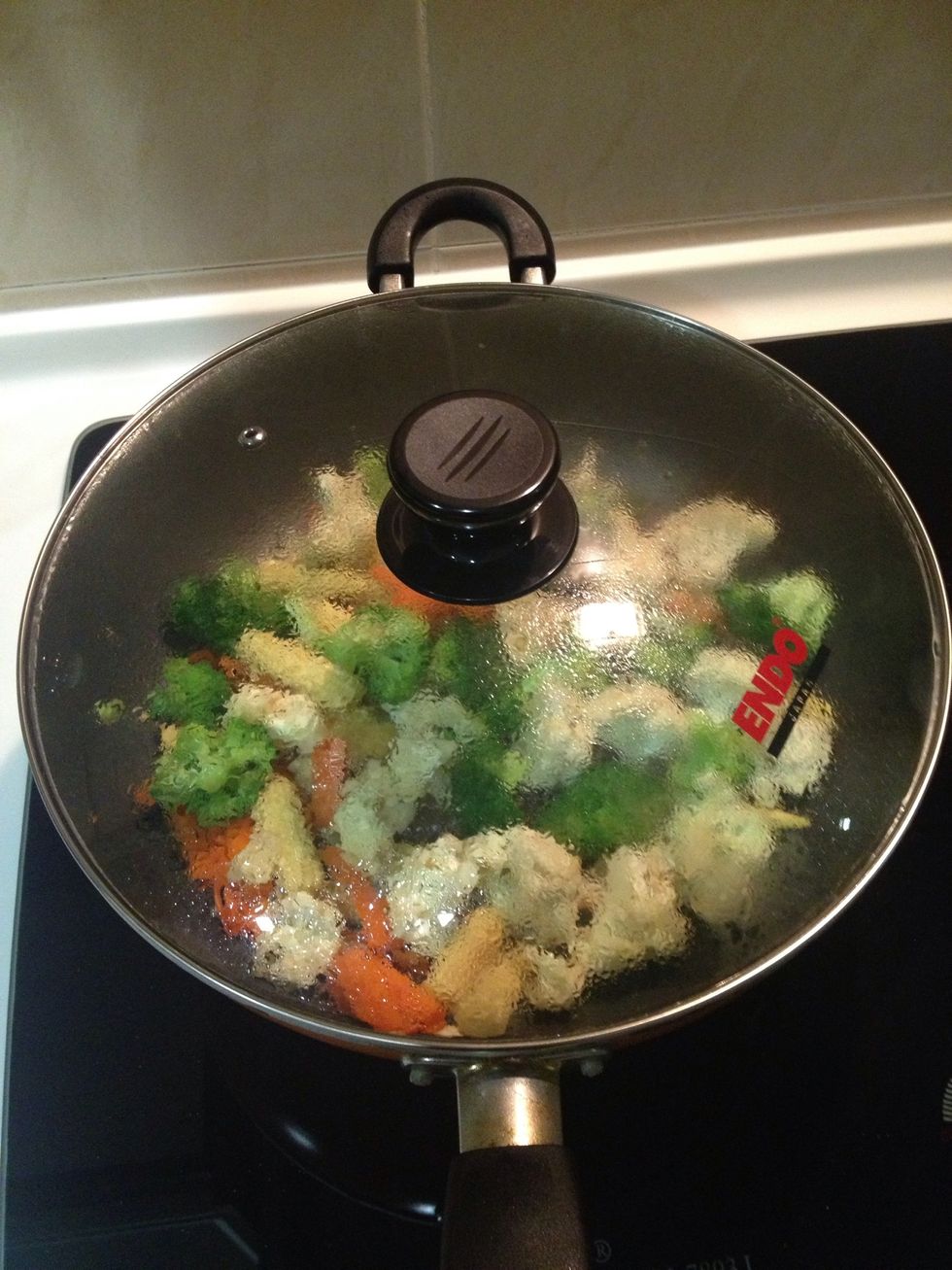 Cover it an let it simmer for bout 5 minutes.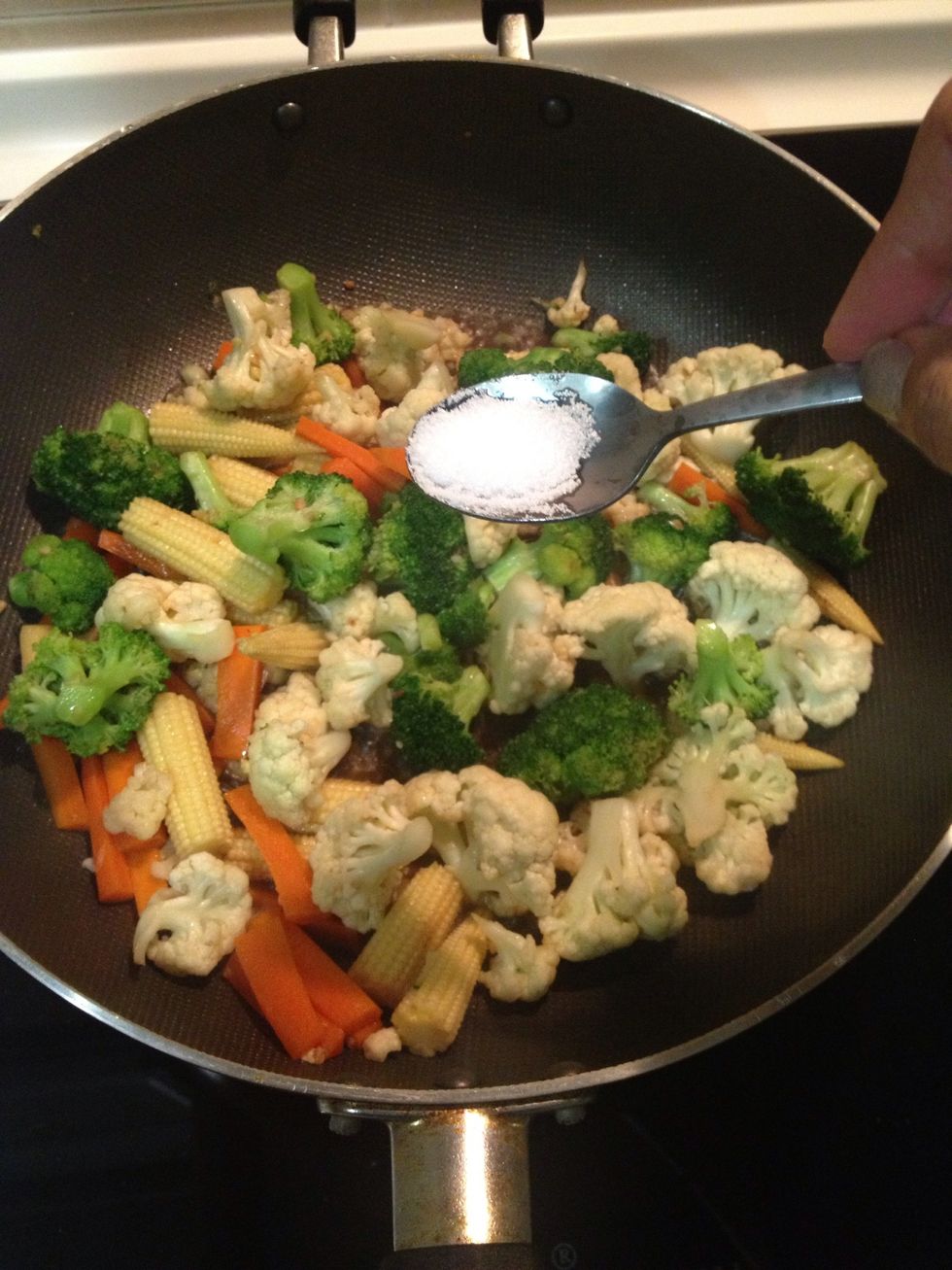 Taste the broccoli and see if its cook. When it meet your requirement, add some salt and continue stir fry.
Keep frying until all the water well absorb.
Ready to serve. Enjoy! 😍
1.0bnch Broccoli
1.0bnch Cauliflower
1.0 Carrot
3.0 Ginger (slice)
1.0bnch Baby corn
1.0Tbsp Garlic
2.0Tbsp Oyster sauce
1/2tsp Salt
1/2c Water