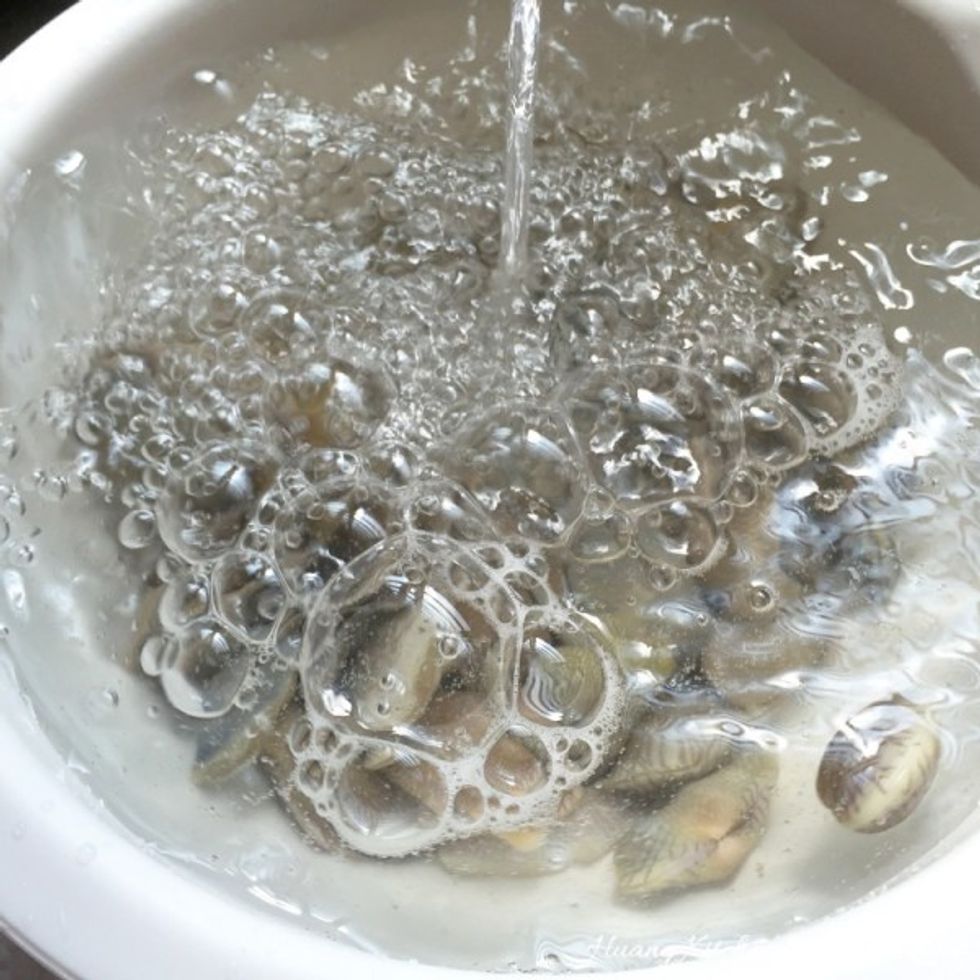 First briefly clean the clams under running water.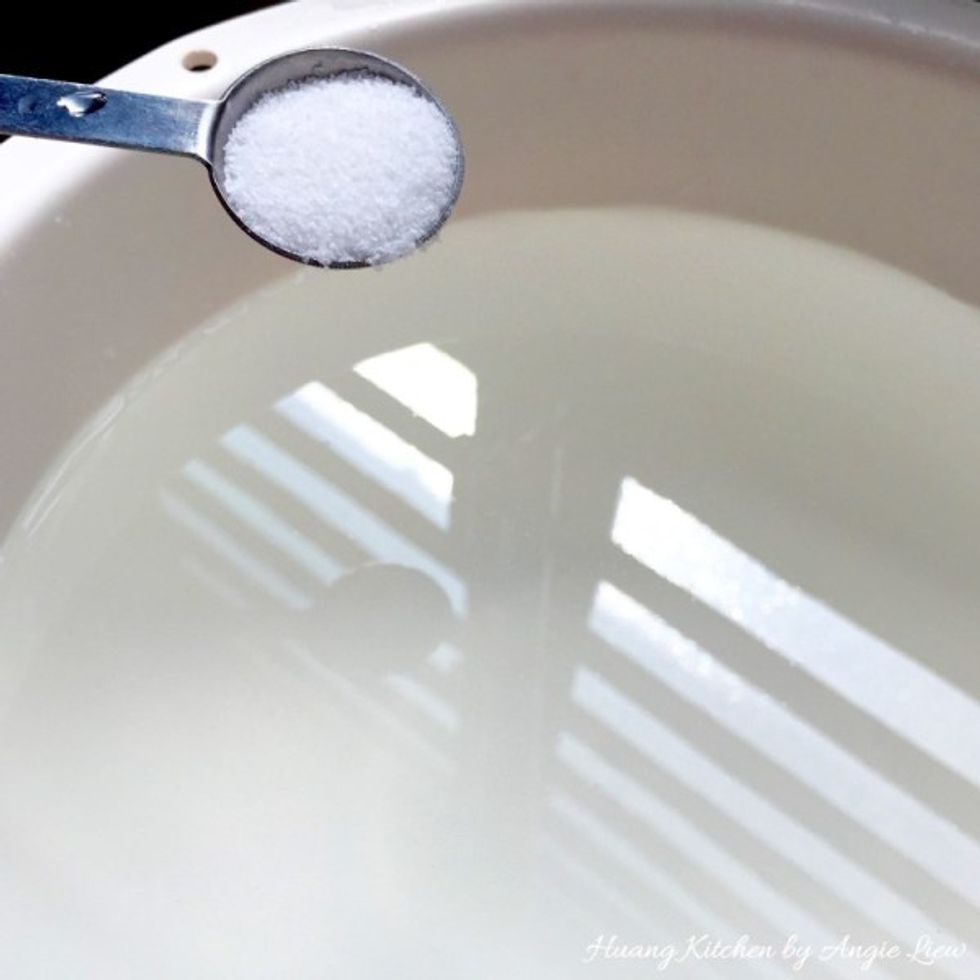 In a large coriander, add enough water and add at least 1 tablespoon of salt.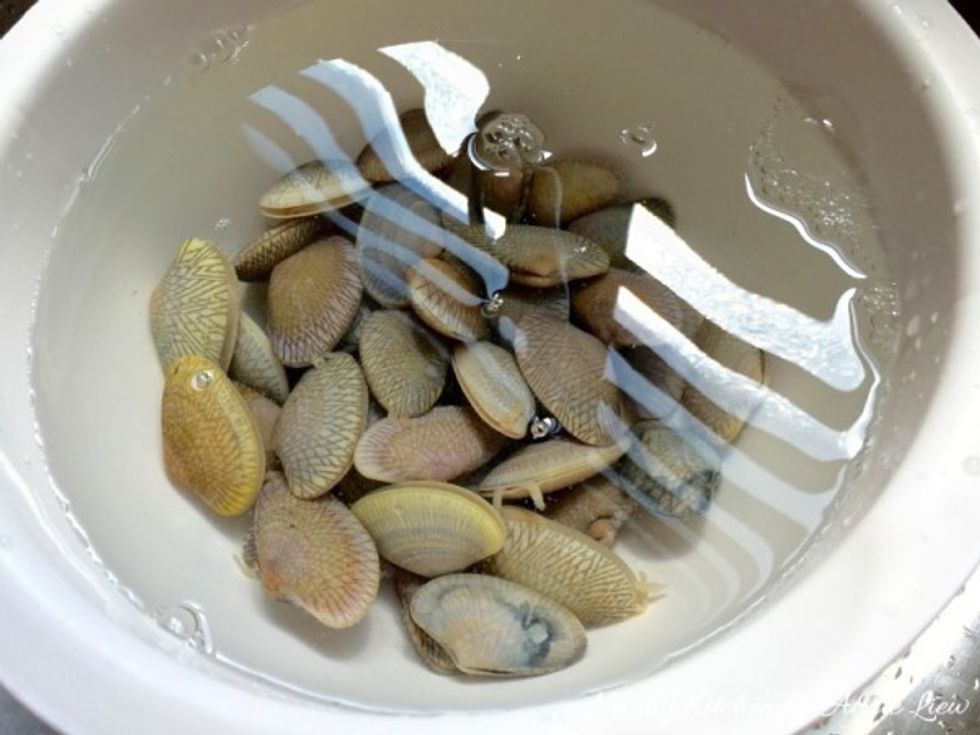 Soak the clams for about 2 hours.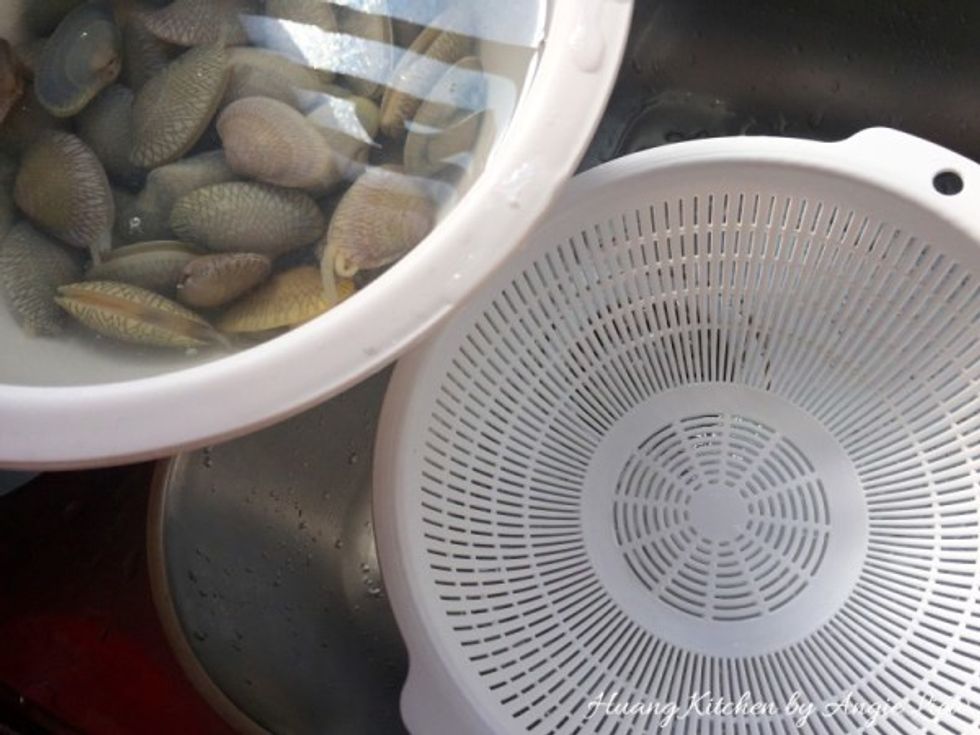 Remove the clams from the used container of water.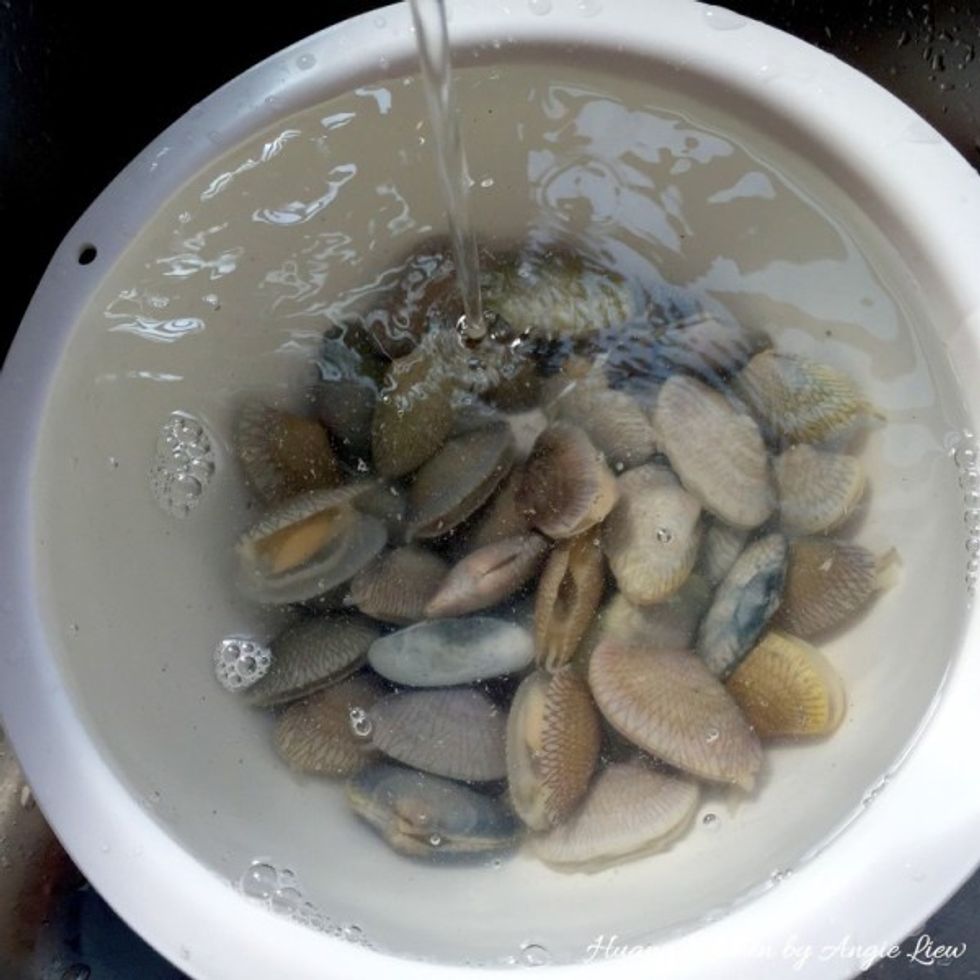 Then rinse under running water to remove mud trapped inside shells. Replace with fresh water. Continue to soak clams for another 20 mins. Repeat this process 3x to ensure clams are thoroughly cleaned.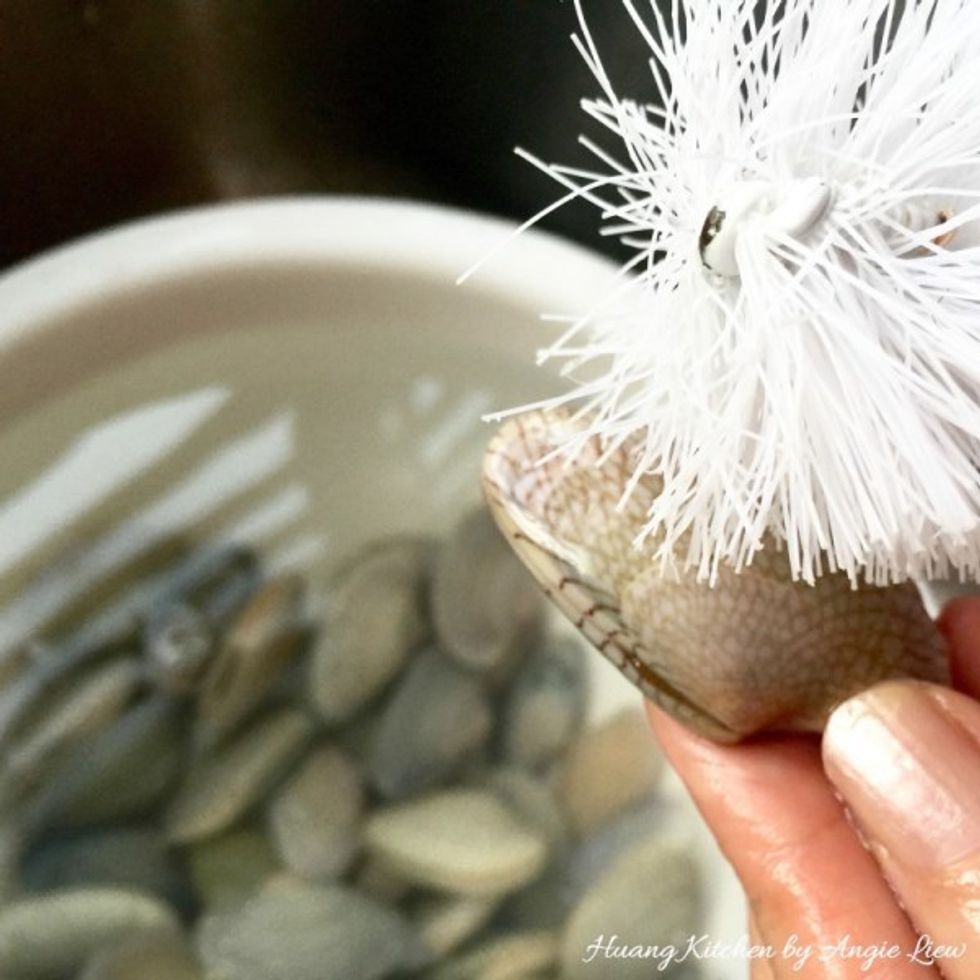 Then use a brush to clean off any sand or dirt on the exteriors of the clams. Wash and clean the clams for the last time.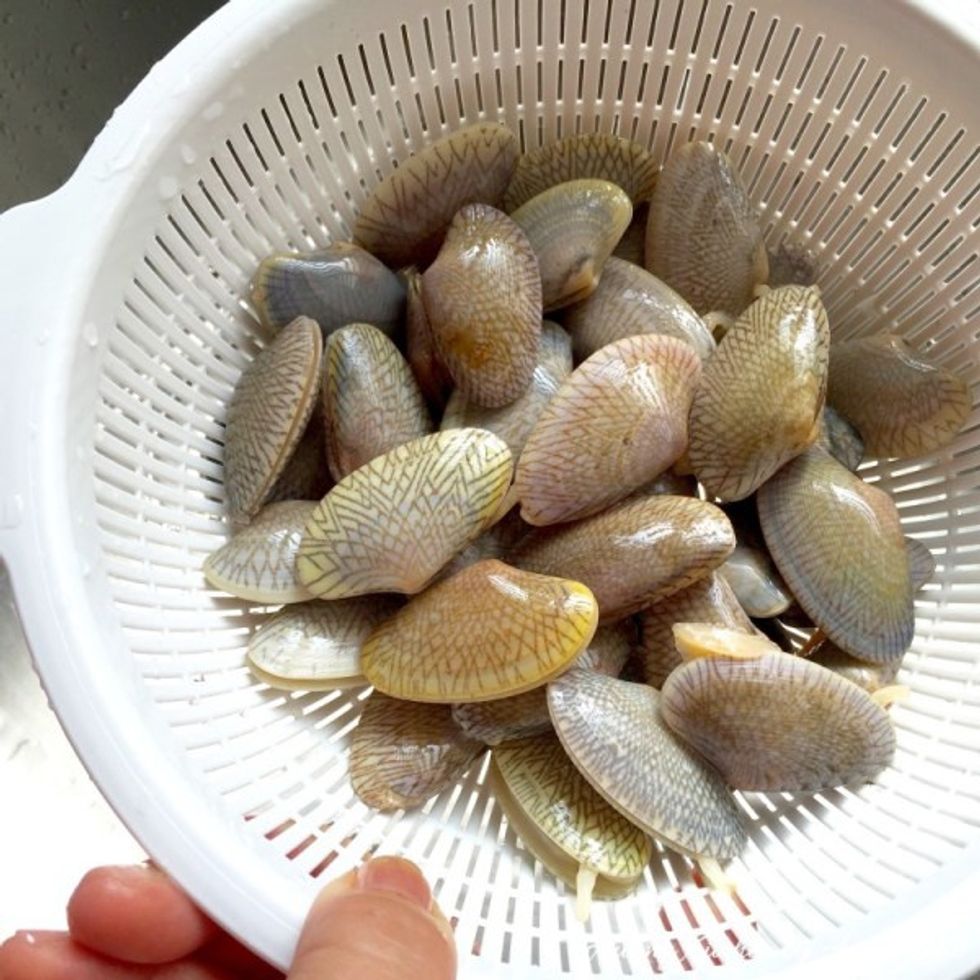 And we're done cleaning the clams!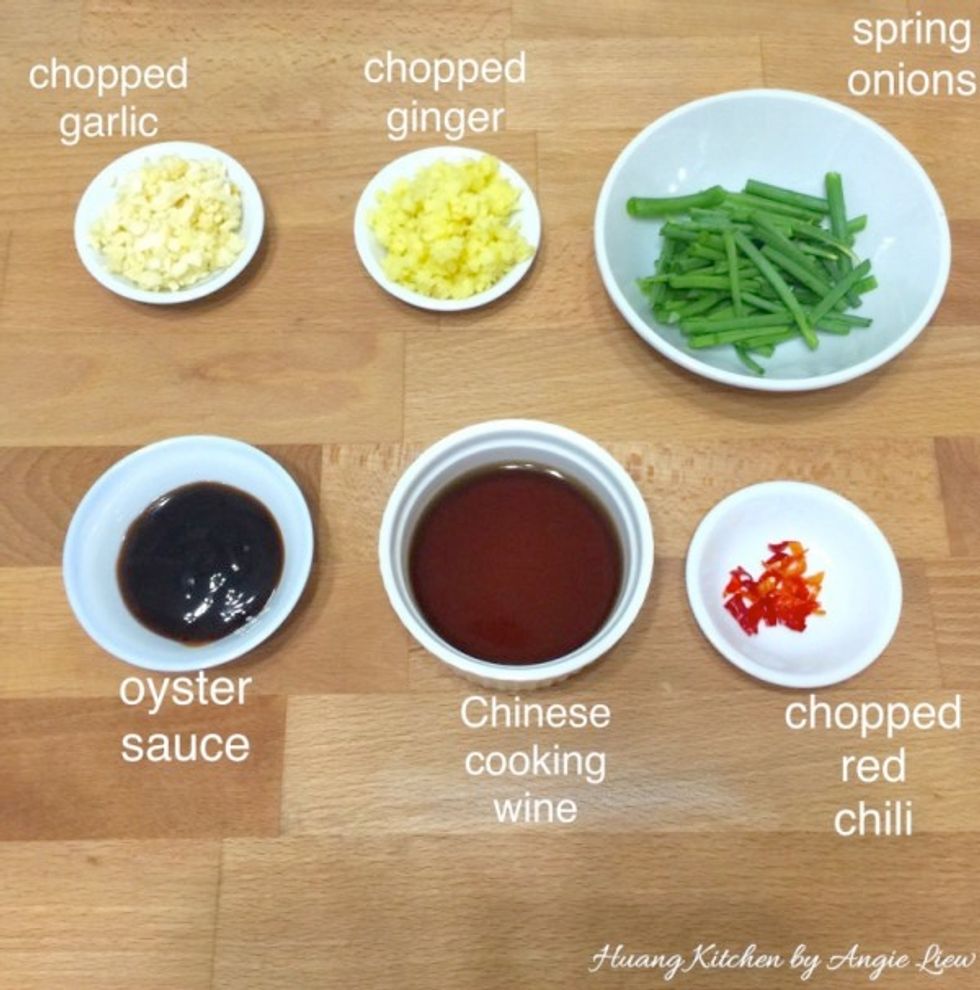 Next, prepare all the ingredients needed to stir-fry the clams.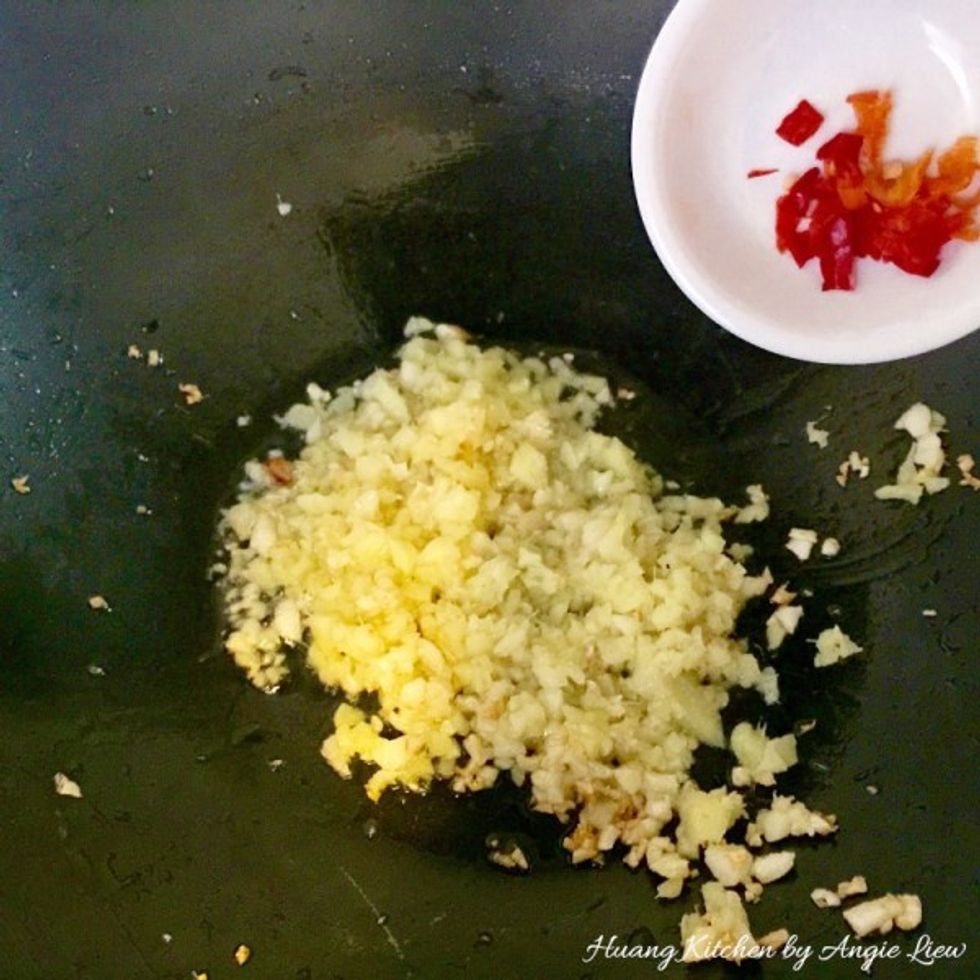 Heat up cooking oil in wok. Then add in chopped garlic, ginger and red chili. Stir fry over medium heat until fragrant and the garlic turns slightly golden brown.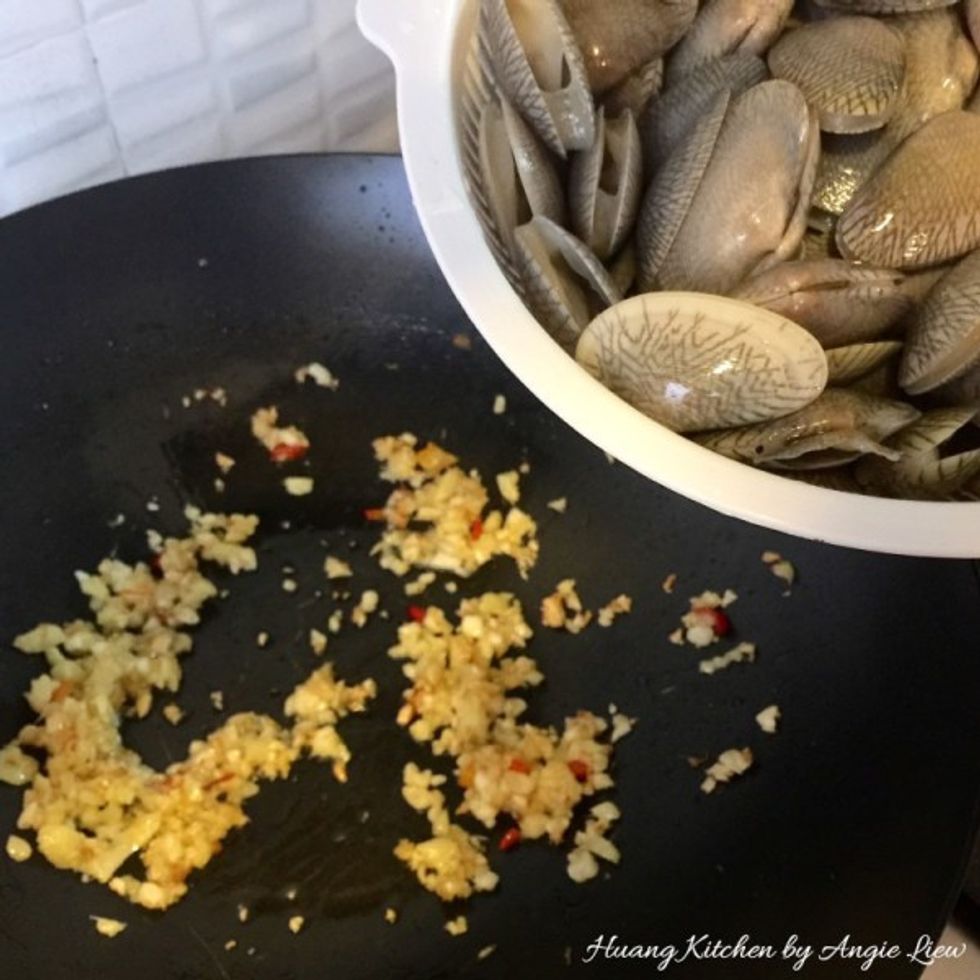 Quickly add in the cleaned and well drained clams.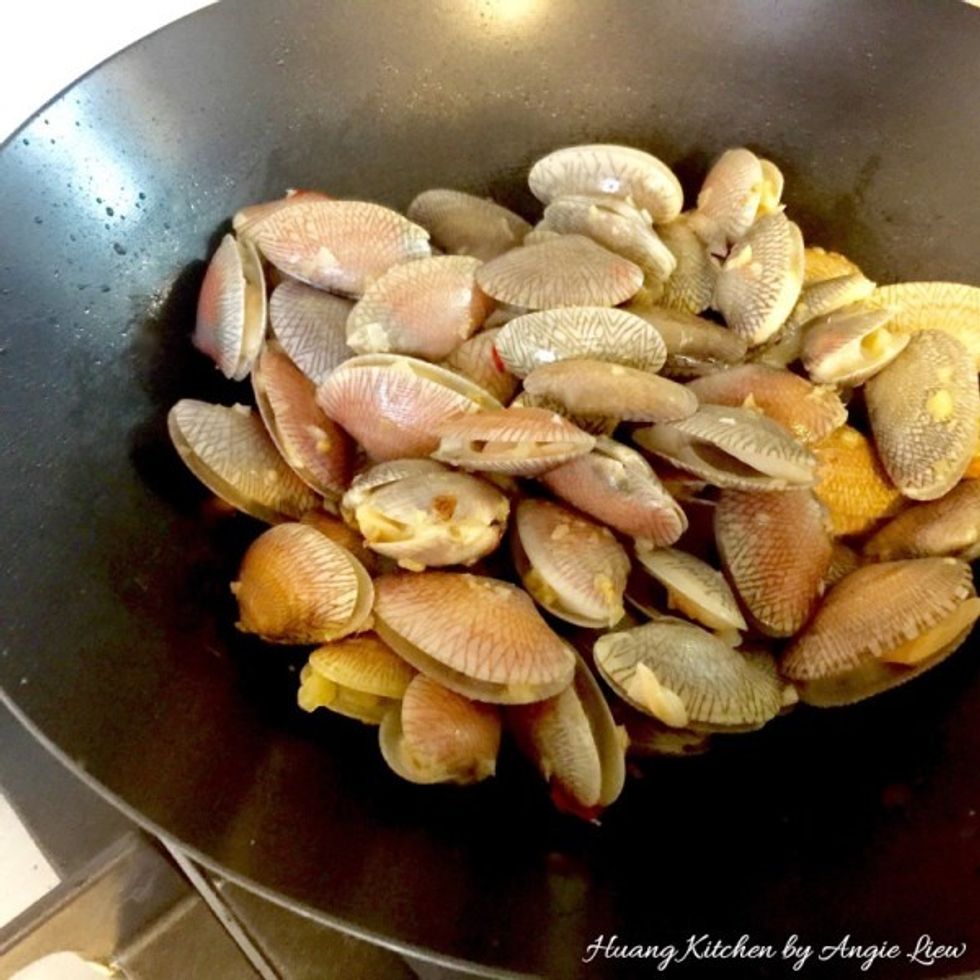 Stir fry until the shells of the clams turn orange in colour. Pick out the clams that don't open and discard them.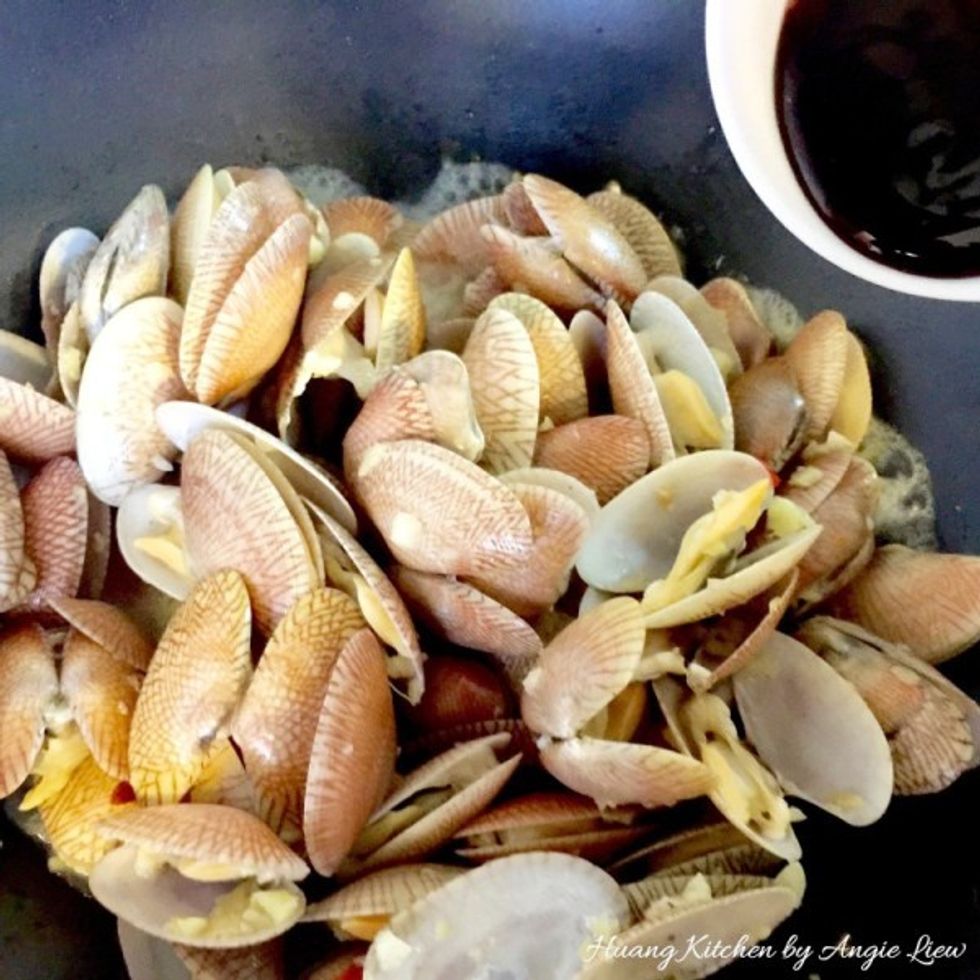 Then add in oyster sauce and toss the clams for about 1 minute until the sauce is well mixed into the clams.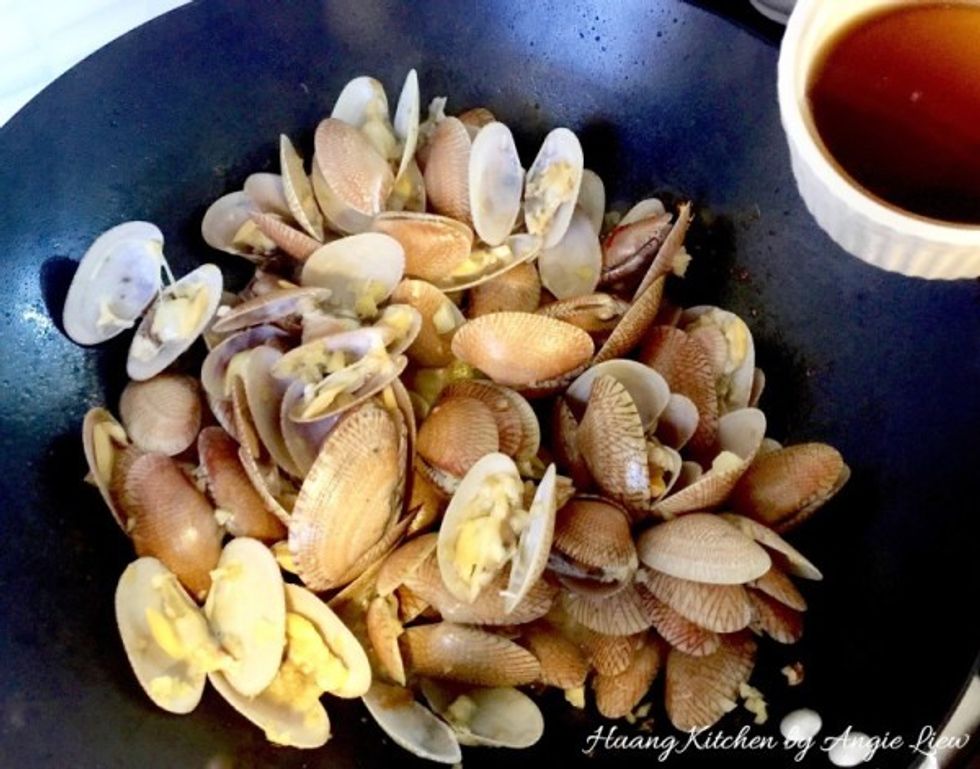 Lastly add in the chinese cooking wine and stir fry until all the ingredients are well combined.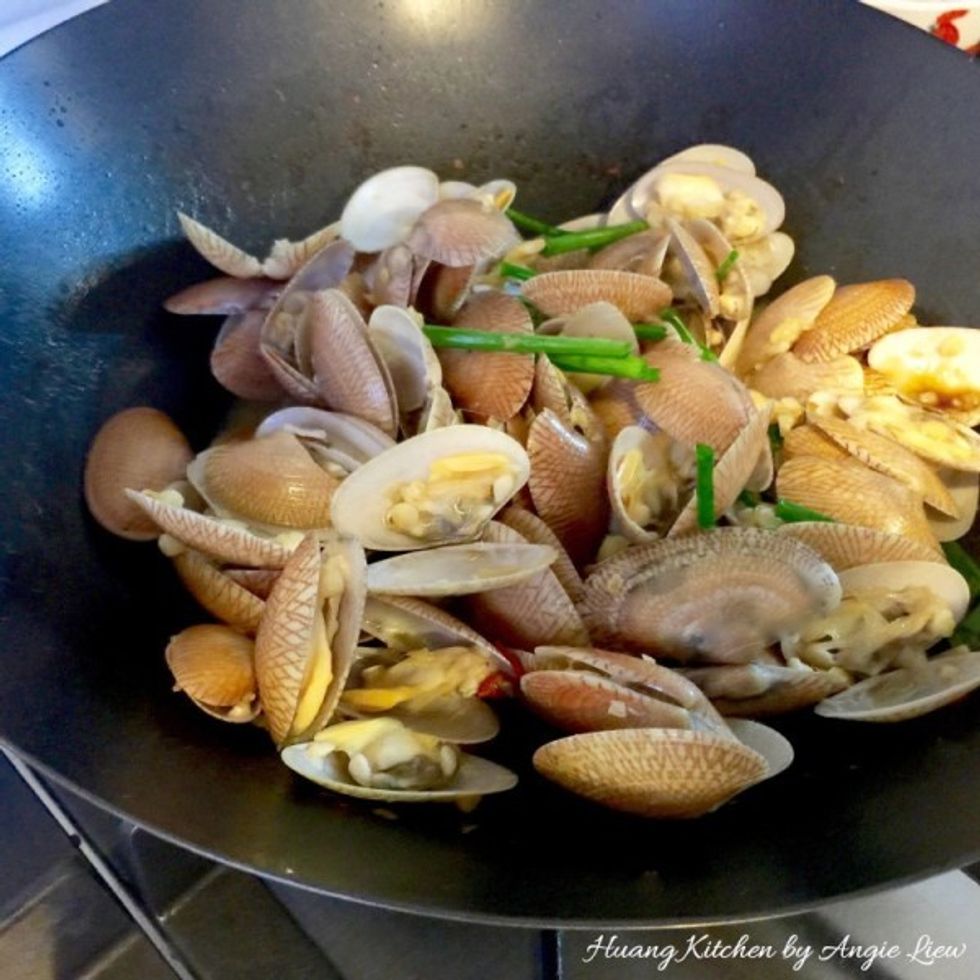 Just before dishing out, mix in the cut spring onion. Serve immediately with rice. So Enjoy!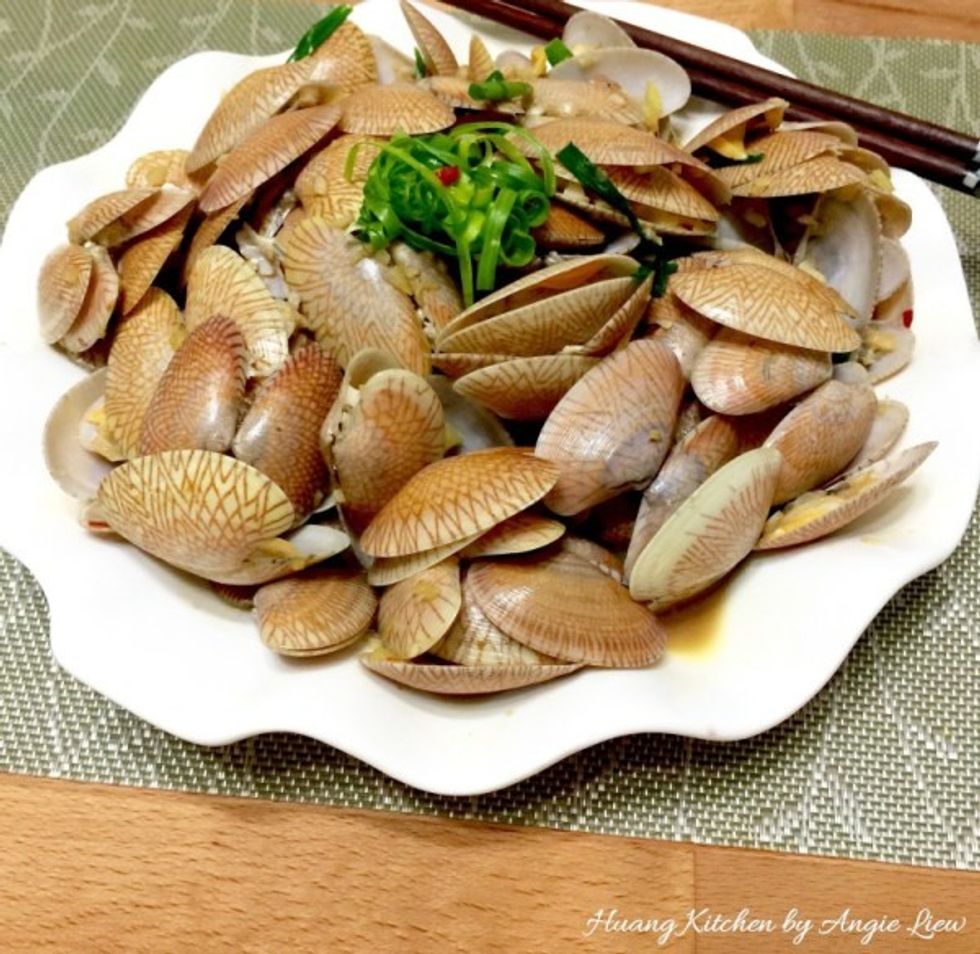 For more, like us on Facebook & get instant updates on our latest recipes at www.Facebook.com/huangskitchen Also watch & subscribe to a video on this at https://www.youtube.com/watch?v=svjHJOIY27k
500.0g clams
2.0Tbsp garlic, minced
1.0Tbsp fresh ginger, minced
1.0 red chili, minced
1.0Tbsp oyster sauce
0.0c chinese cooking wine
Huang Kitchen
For more step-by-step recipes and cooking tips, visit my website at \nhttp://www.huangkitchen.com