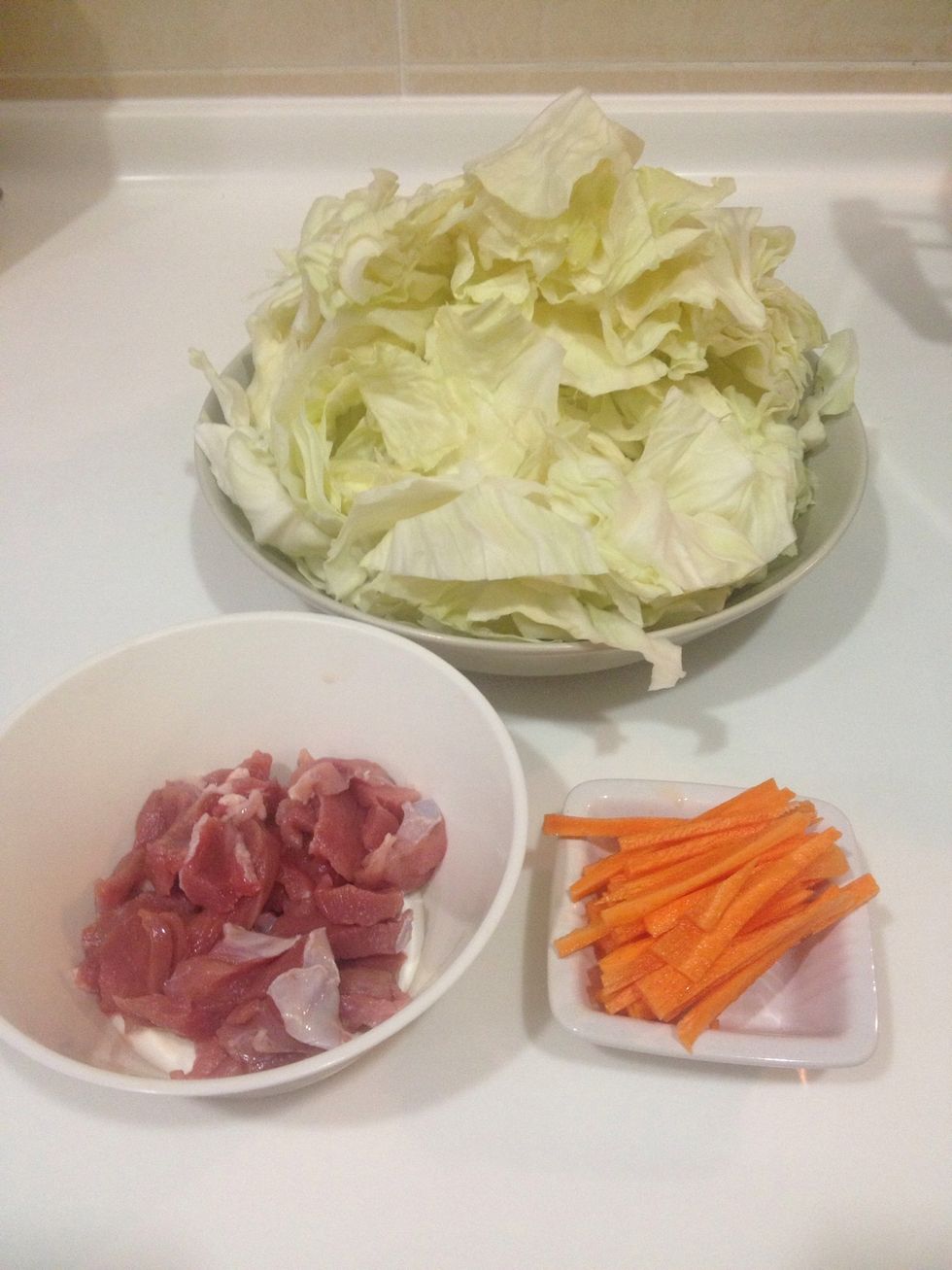 The ingredients.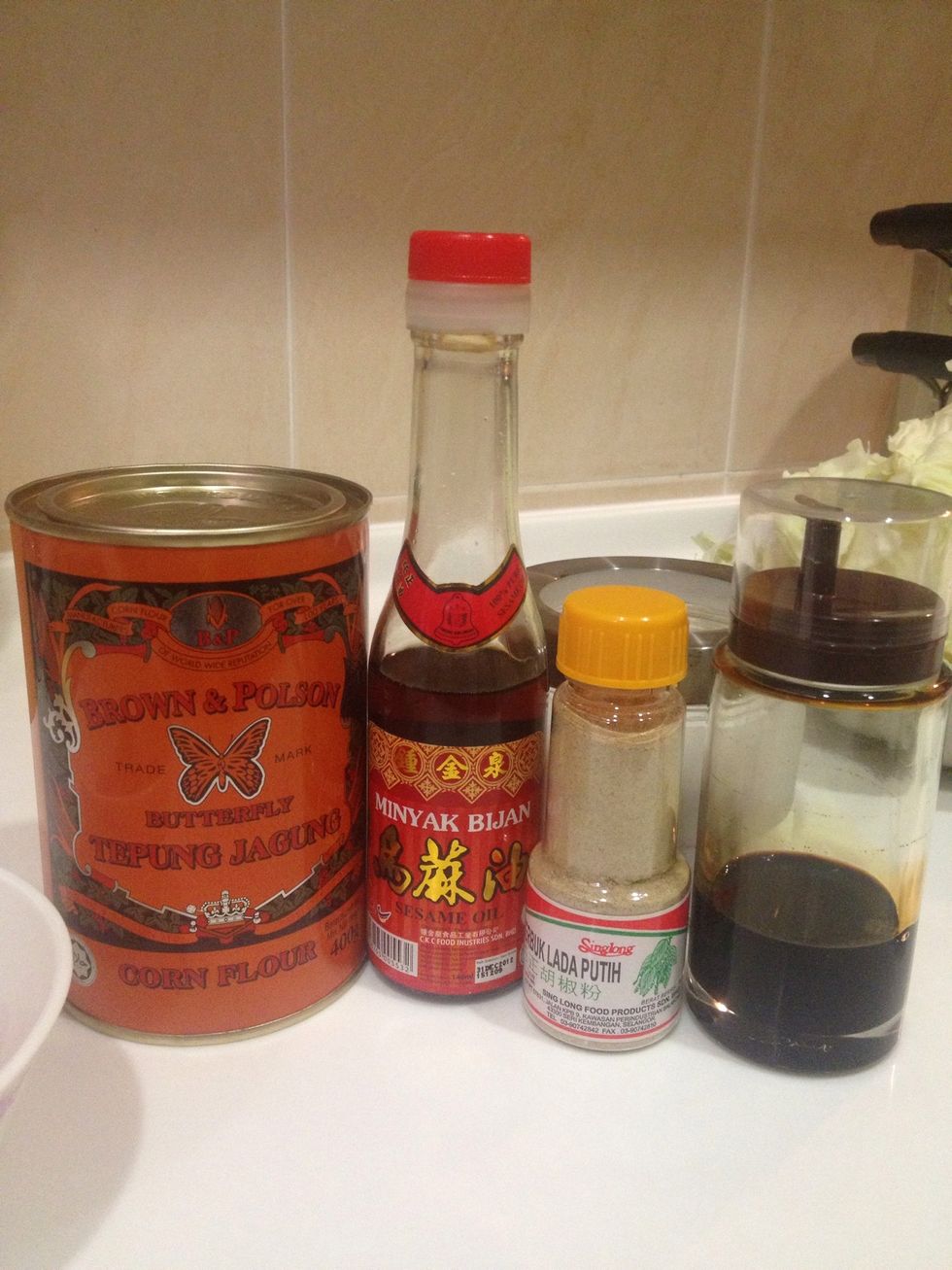 To marinate the pork.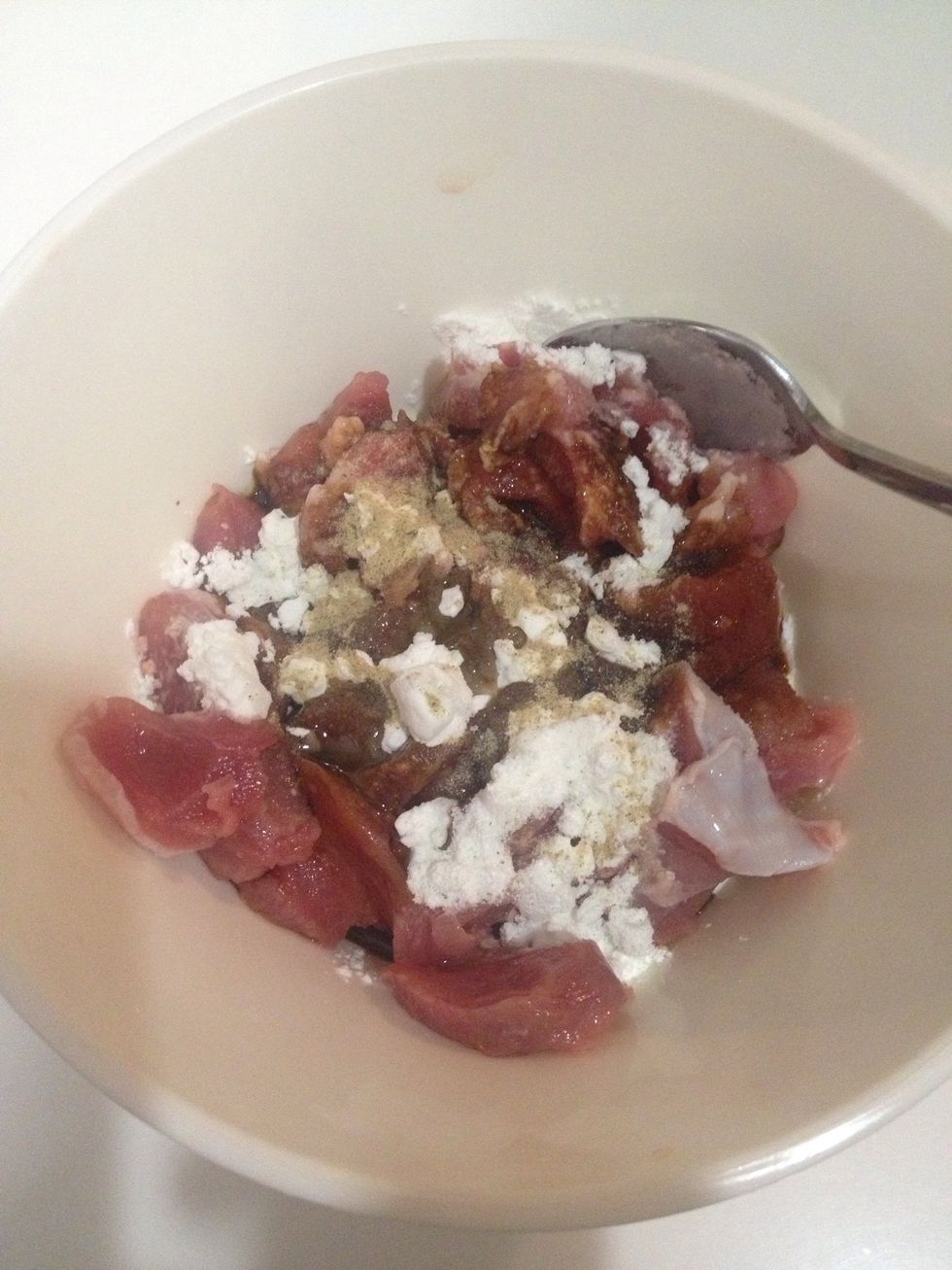 1 tsp corn flour, 1/2 tsp salt, 1/2 tsp sesame oil, 1/2 tsp soy sauce and generous amount of white pepper. Mix well. Marinate for at least 15 minutes.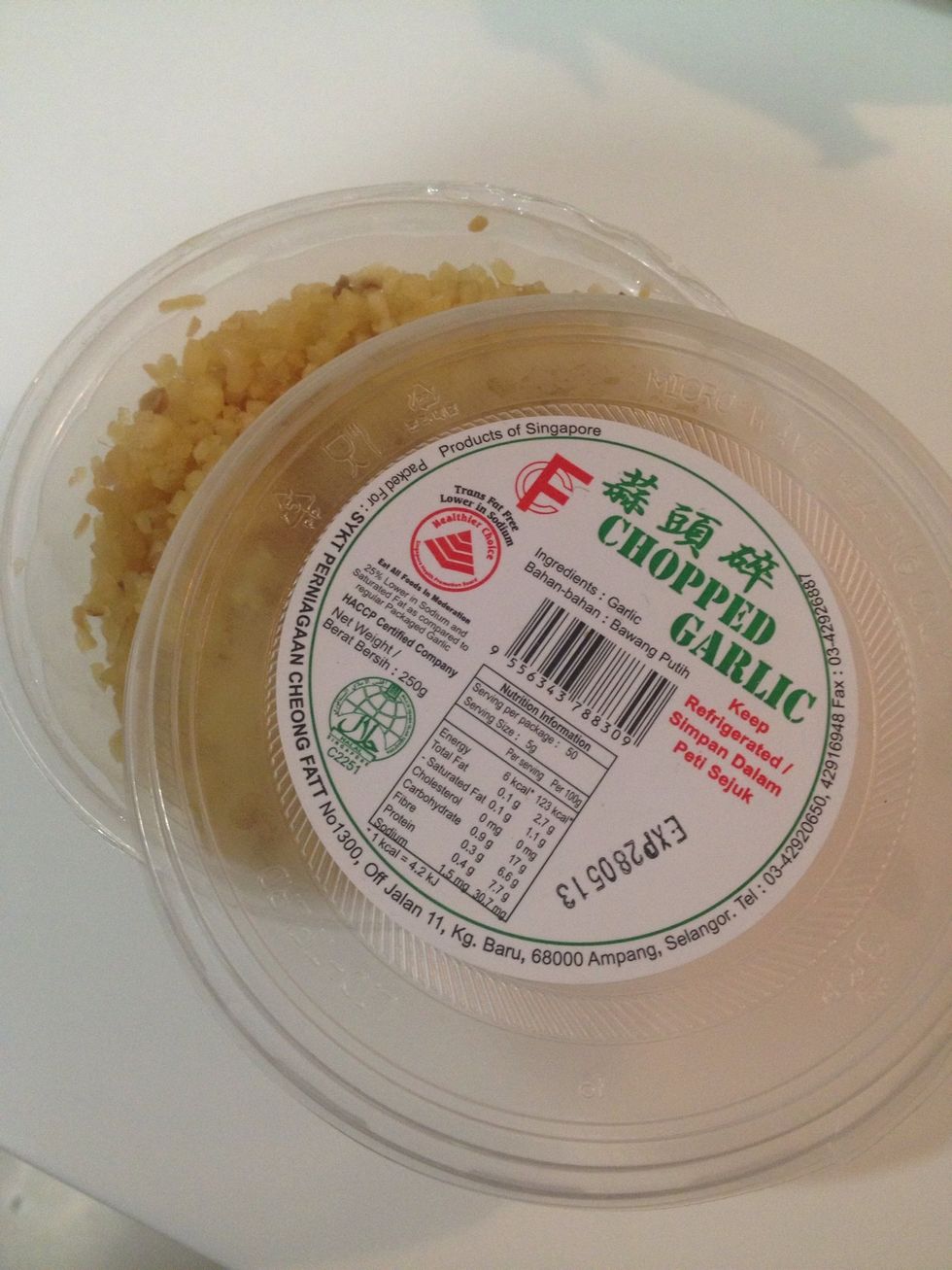 Prepare some chopped garlic. I doesn't like the garlic smell left on my hand, therefore I always buy the ready made chopped garlic 😝.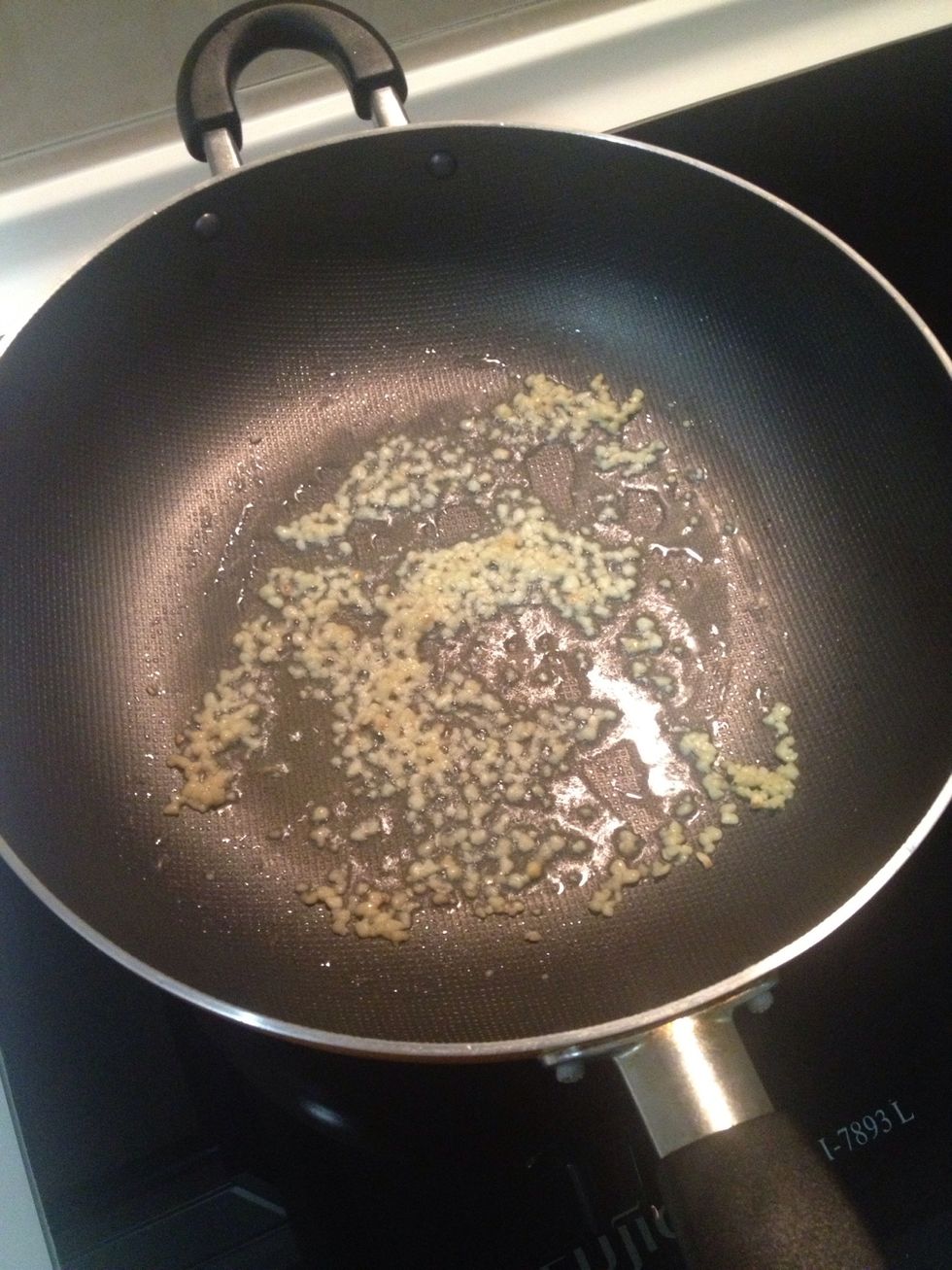 Pour some cooking oil and add garlic generously.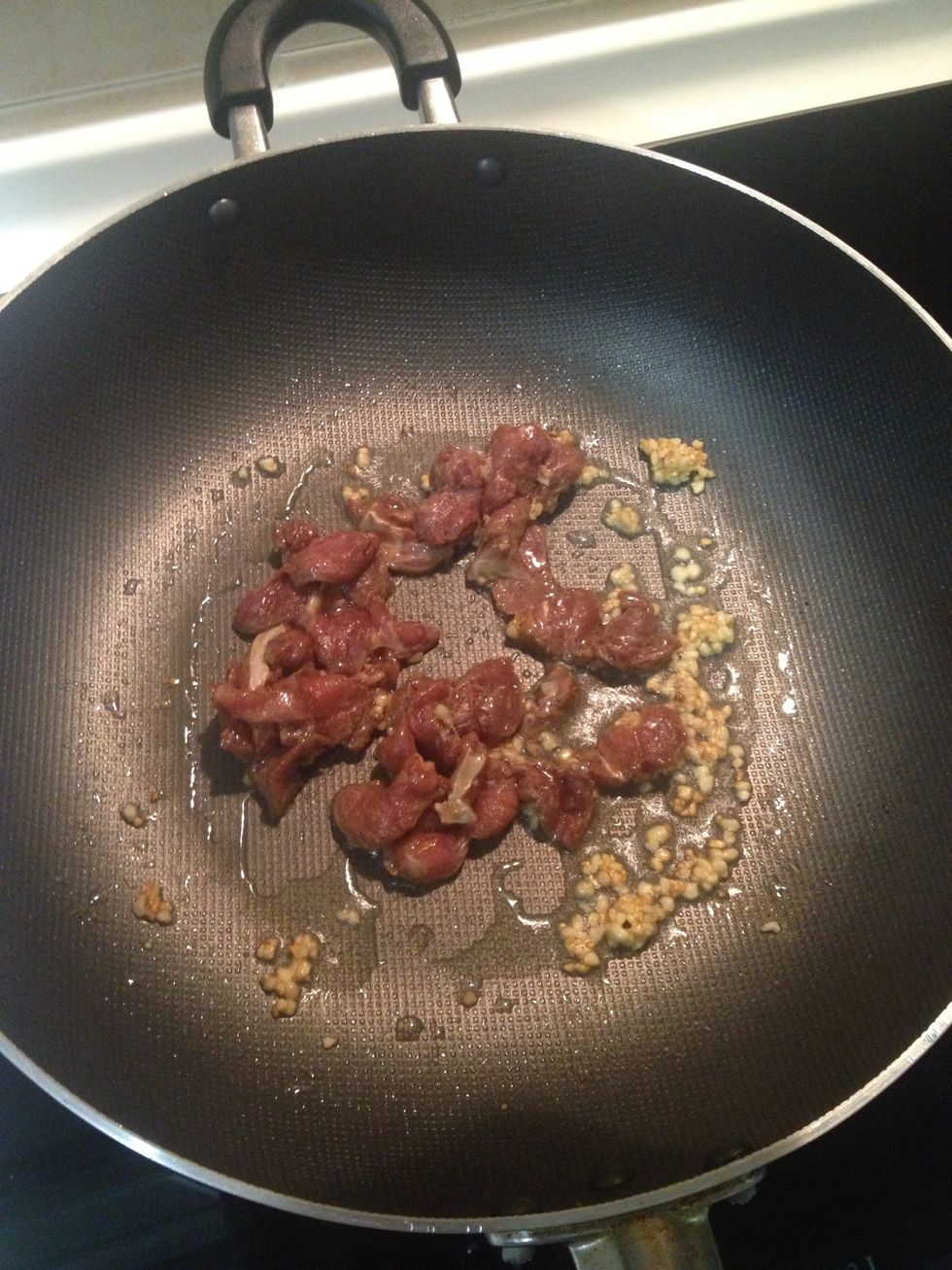 When the garlic turn golden brown, add the marinated pork and stir fry on high heat.
Keep frying until the pork is cook and nicely brown.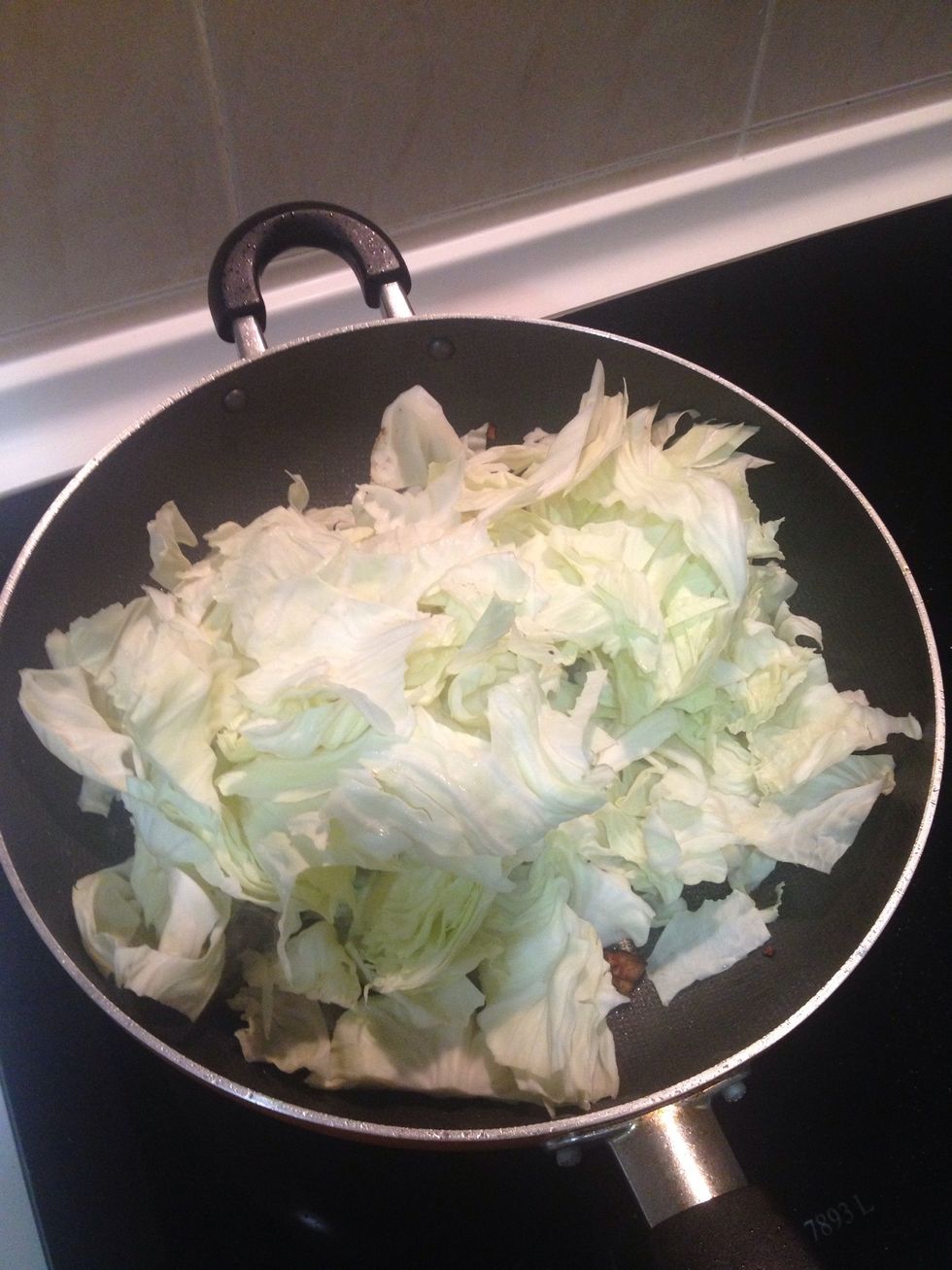 Add the cabbage in. And keep frying in folded way as you don't want your pork burn at the bottom.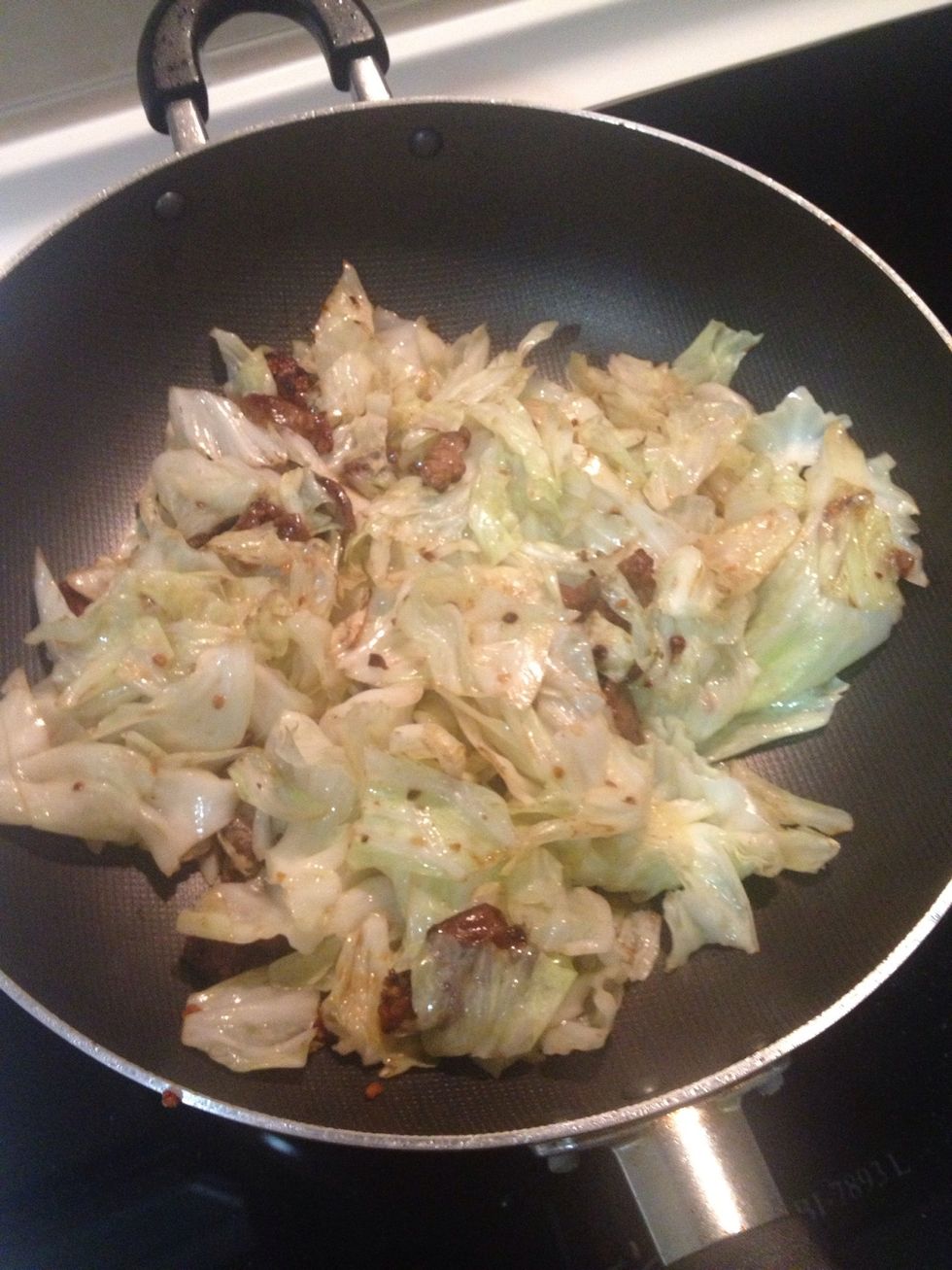 Keep frying until you see your cabbage getting softer and look brownish.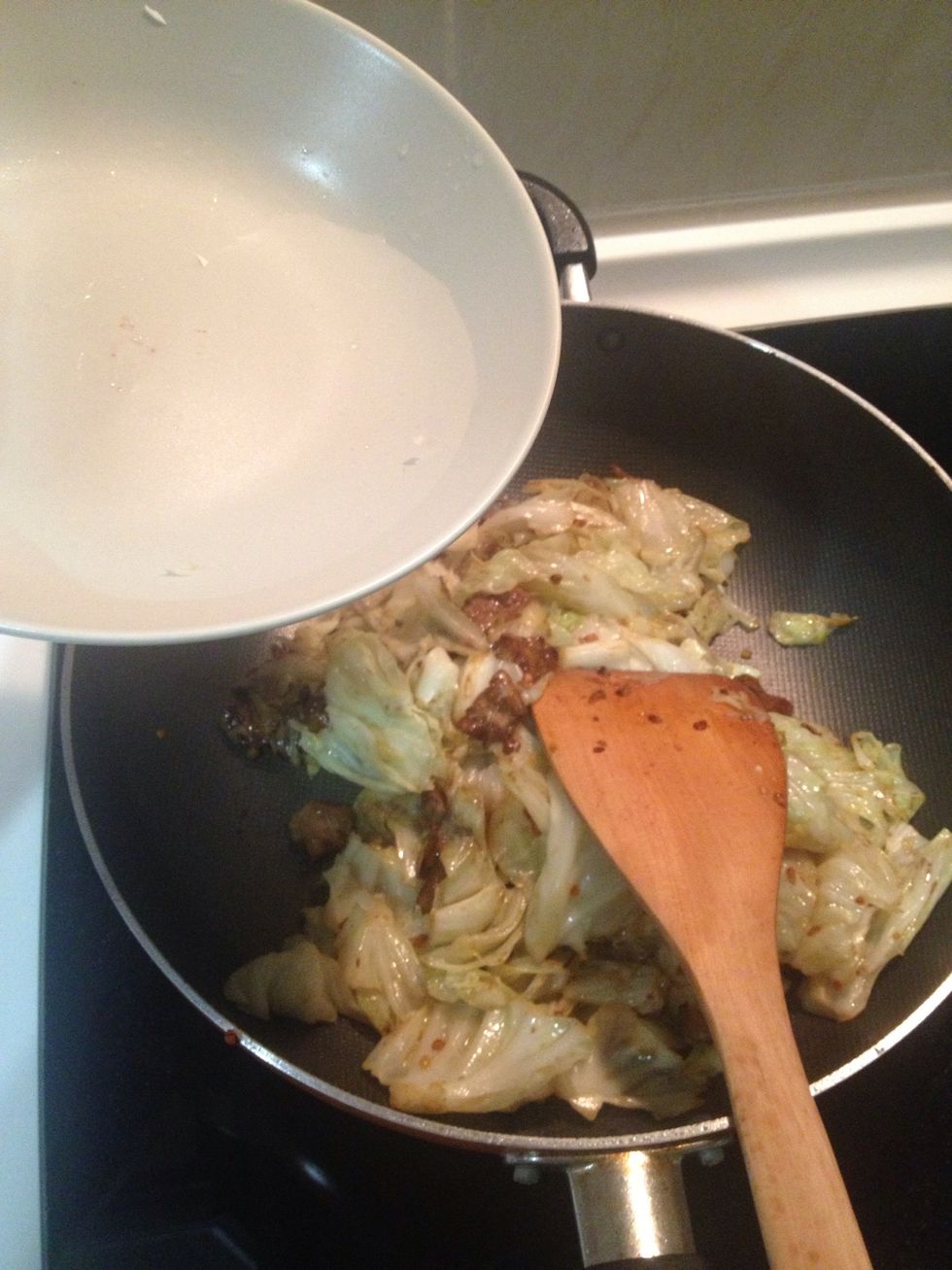 Add little bit of water. Not too much. About 4 tablespoon.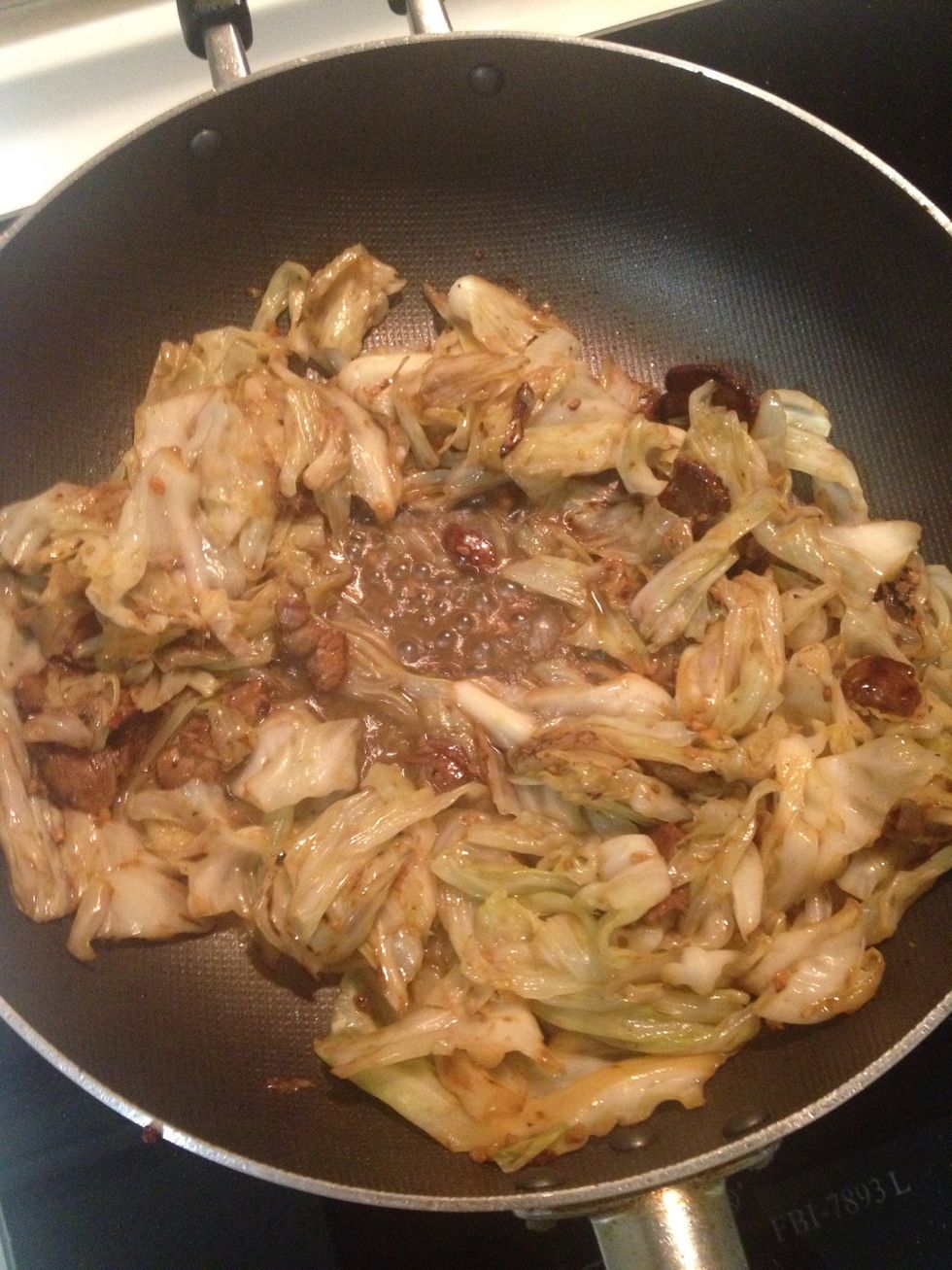 Keep frying until all the water well absorb.
Taste your cabbage, if you prefer softer cabbage, repeat previous step add little bit of water and fry again.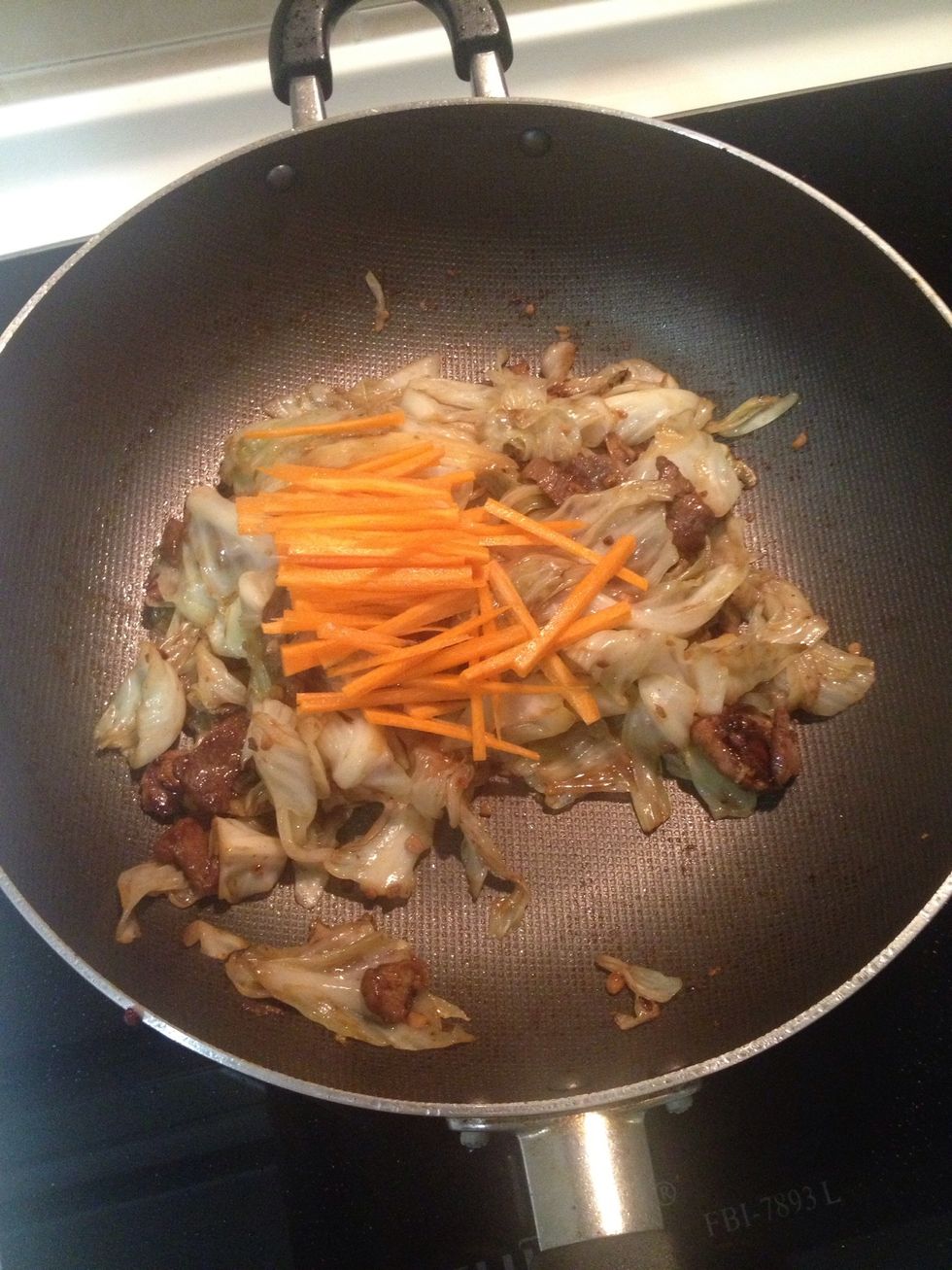 Once you meet your desire softness on the cabbage, add the sliced carrots.
Add 1/2 tsp of salt and taste accordingly. Mix well and ready to serve.
Enjoy! 😍
1.0 Cabbage
1/2 Carrot (optional)
100.0g Pork loin
1/2tsp Soy sauce
1.0tsp Corn flour
1.0tsp Salt
1/3tsp White pepper
1/3tsp Sesame oil
4.0Tbsp Water
1.0Tbsp Chopped Garlic
2.0Tbsp Cooking oil