How to steam milk for latte art
Not the only way to steam milk, but an important method if you want to use it for some latte art.
31
Pouring good latte art is half good steamed milk and half pouring technique. This guide focuses on the steaming.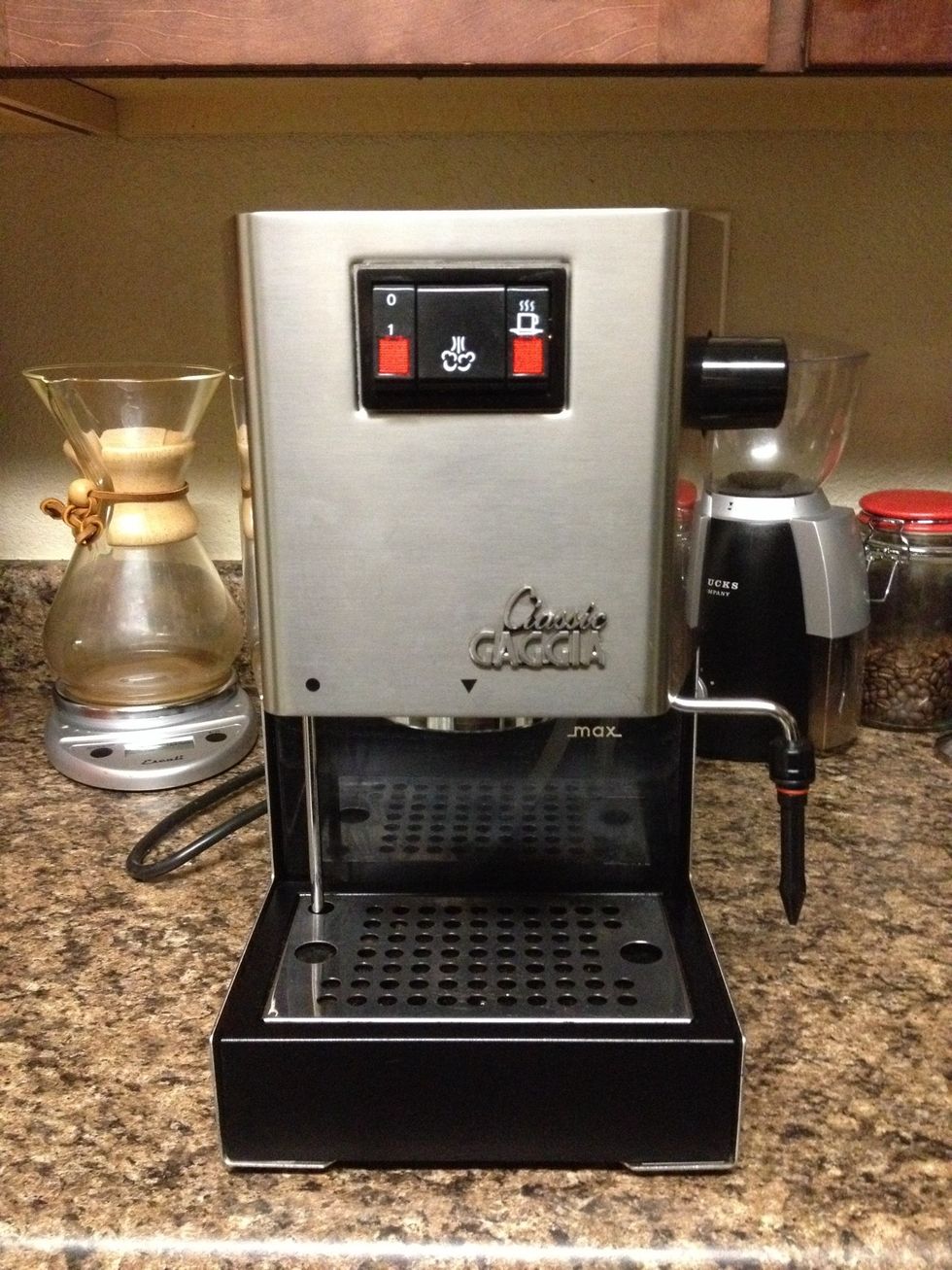 Good coffee need not be a luxury! My Gaggia was fairly inexpensive, but it's not the best—especially at steaming. Know your machine (and its limitations) and you'll do well with it.
I use a 12-ounce pitcher and a thermometer, both from Rattleware. You can use a larger size if you want, but I think this is an easier size to control—and the perfect amount for a latte!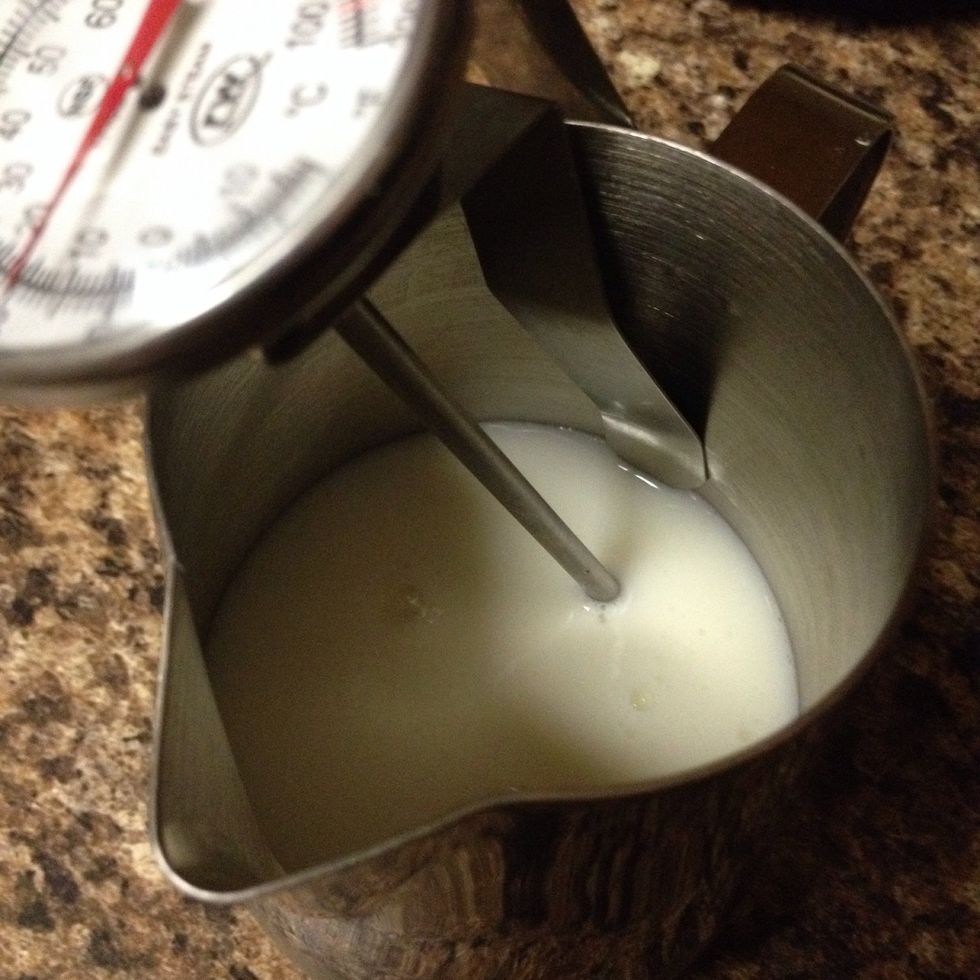 This is the right amount of milk for my cups, approximately 3 fluid ounces of milk. I know it's to the bottom of the thermometer clasp. You can also measure it. Don't want to come up short!
Leaving the wand in I turn down the steam at this point or the Gaggia peters out before the end. (Like I said, not the best!) Just long enough to rebuild pressure; the light comes back on when ready.
Espresso maker
Frothing pitcher
Thermometer
4.0oz Milk