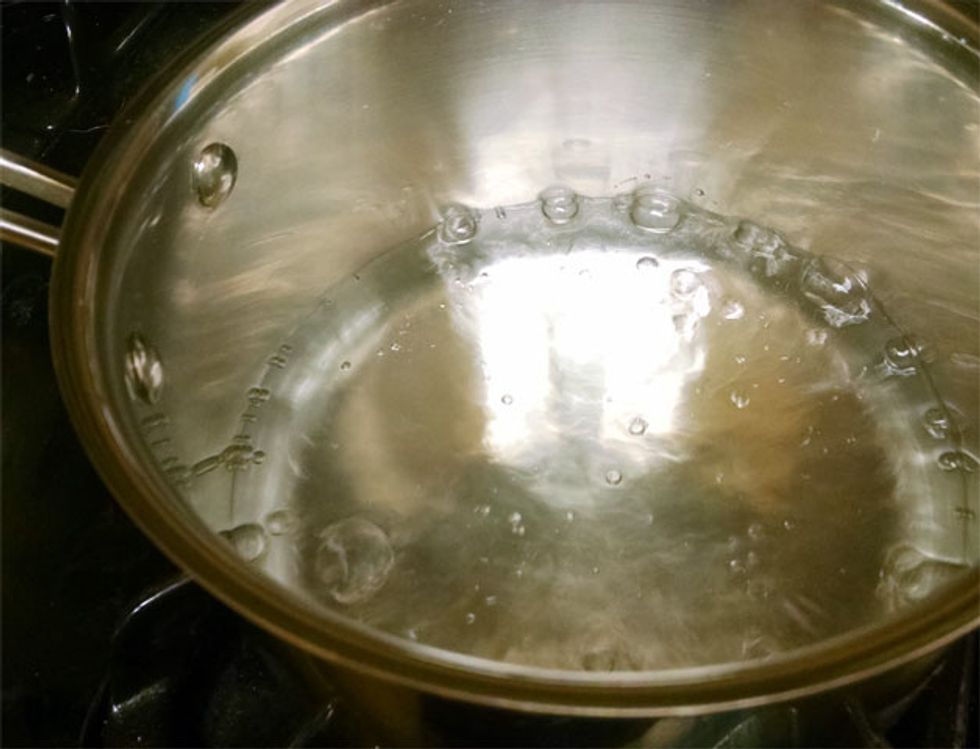 Boil the water...duh.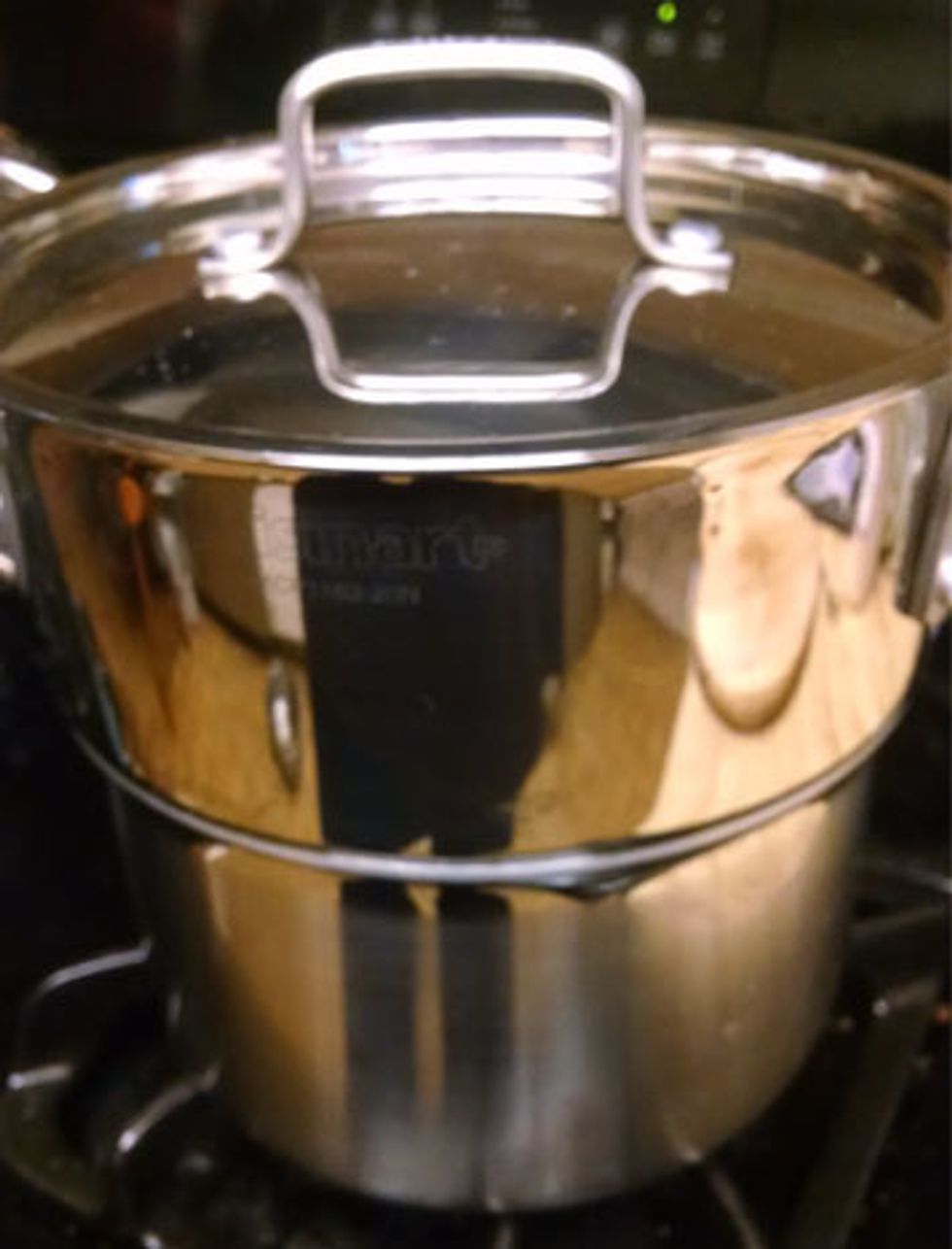 Look...a steam insert over a boiler pot. Or you can use an electric steamer if you are lucky enough to have one.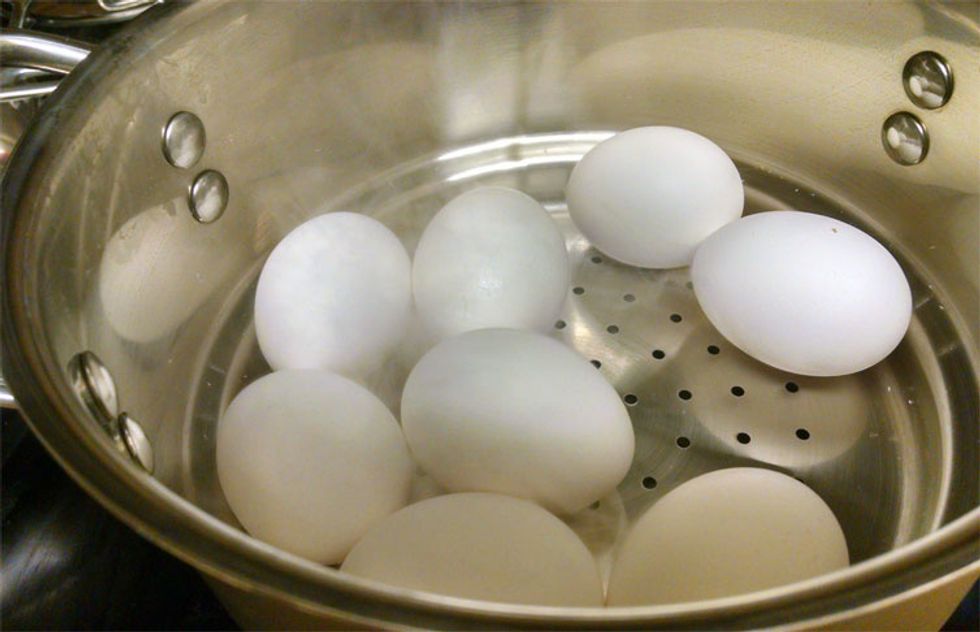 Once the water comes to a boil, lower the heat to a simmer and place eggs on top of the pot.
After the eggs have cooked for 14 minutes, shock the eggs by placing them in ice water. You can try other methods, but I tried flashing them and they weren't so much shocked as they were unimpressed.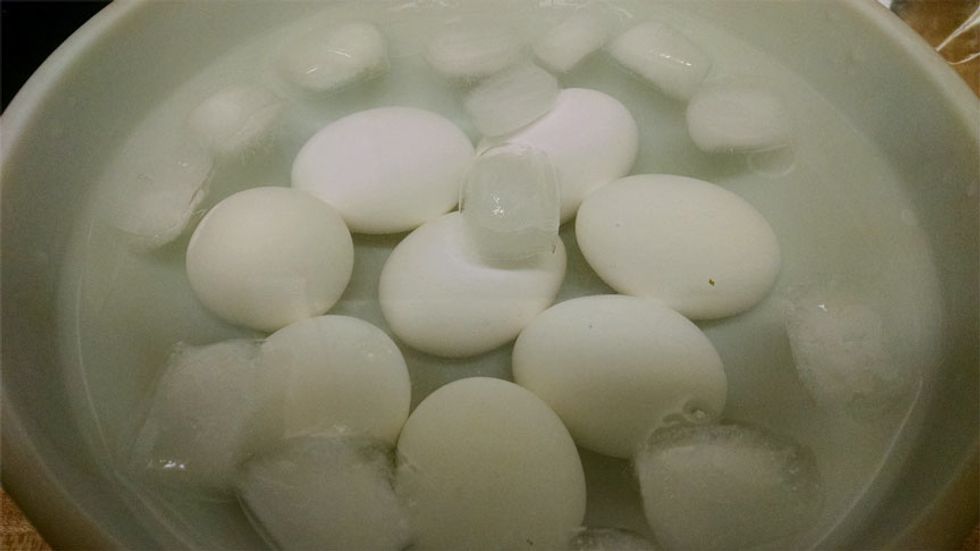 Brrrrrr.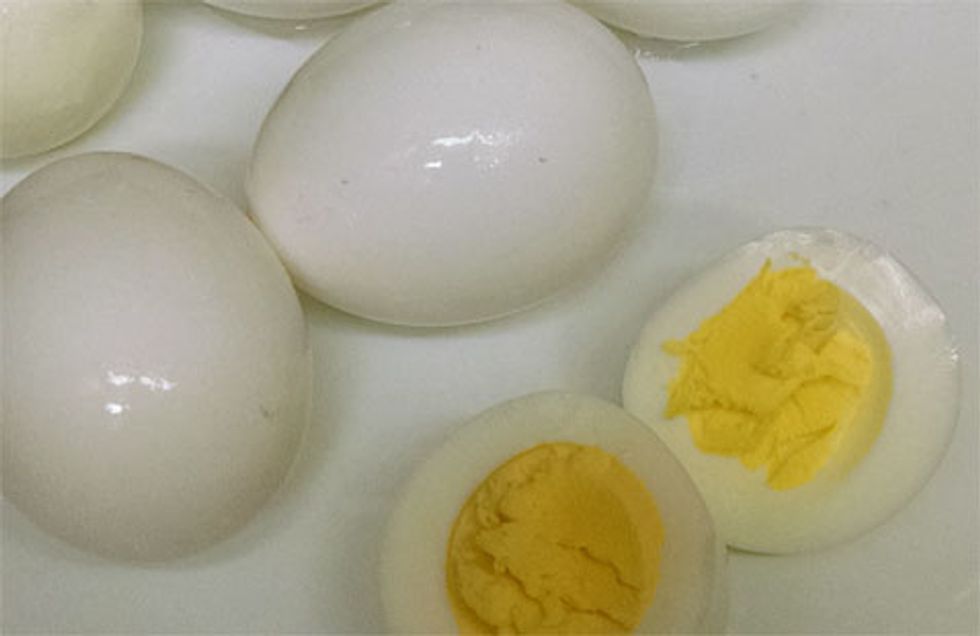 After letting the eggs cool for 15 minutes, peel and serve or prepare for whatever recipe you want to use them in.
Eggs, a week old is best but any will do.
Shannon Cassel
Dog lover and artist. Constantly looking for redeeming values for the human race. "If I had half the heart my dog does, I'd be twice the human I am today."