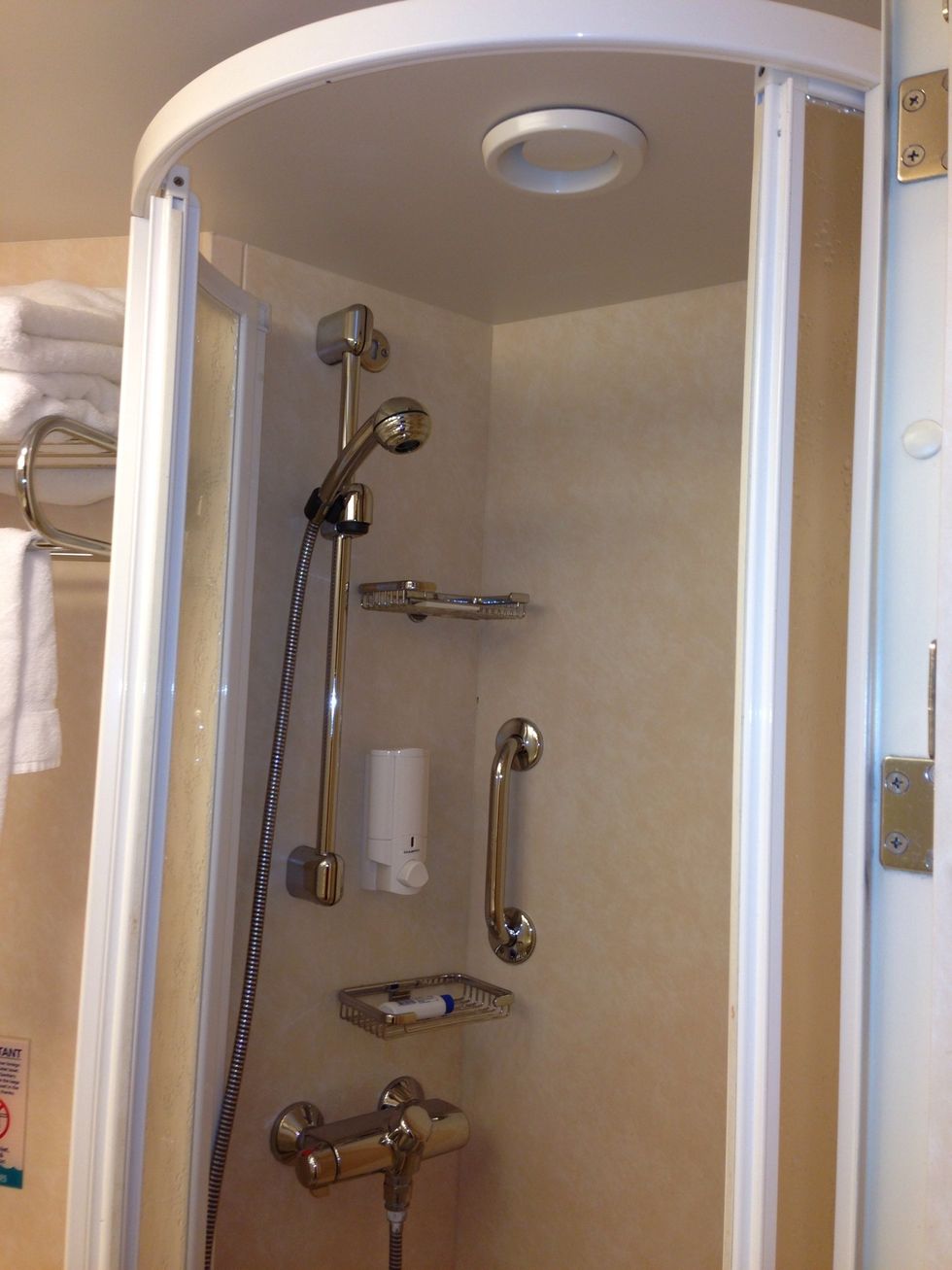 First go into your shower.
Locate the retractable clothes line.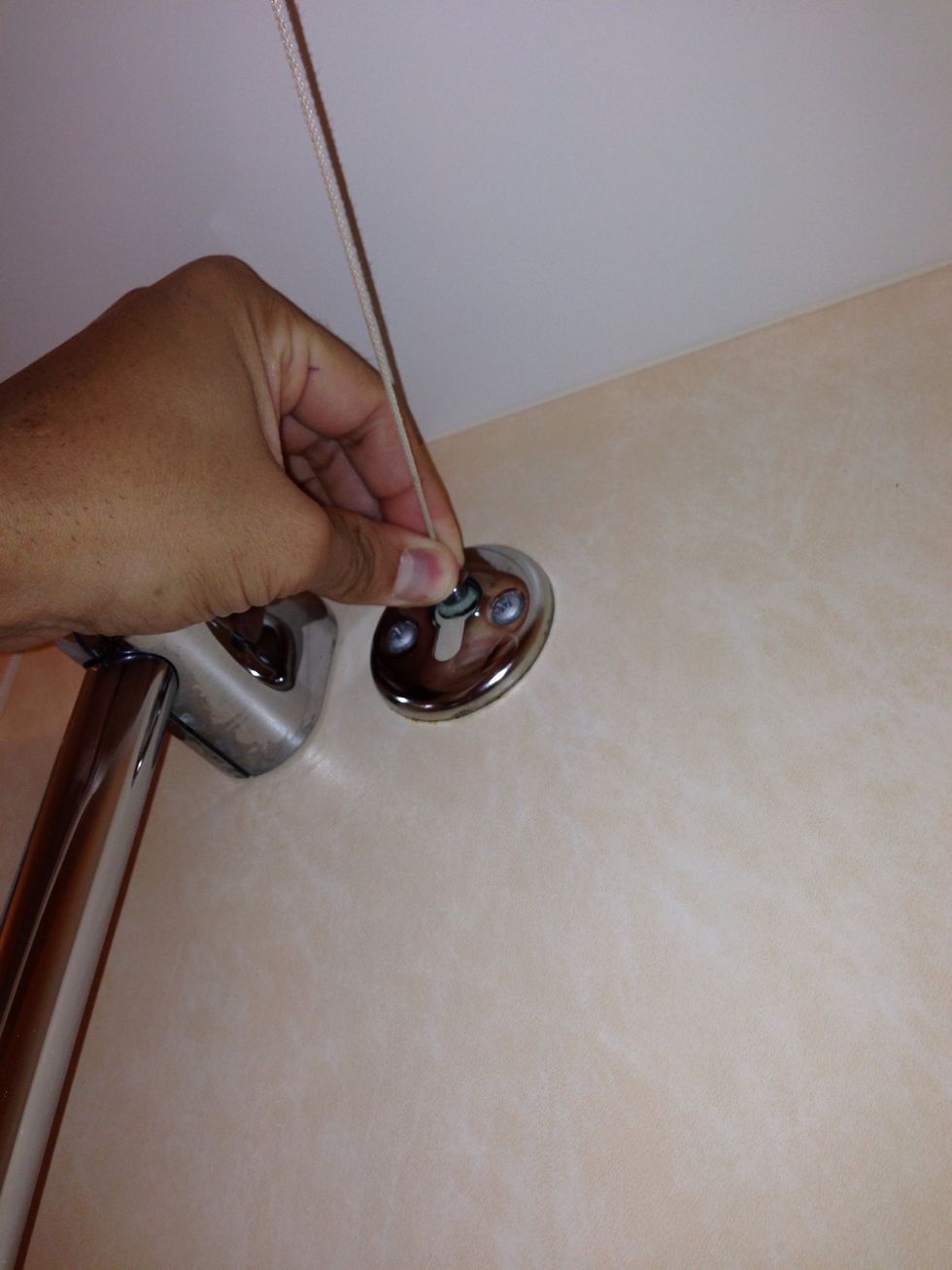 Pull out the clothes line and locate the holder on the other side of the shower.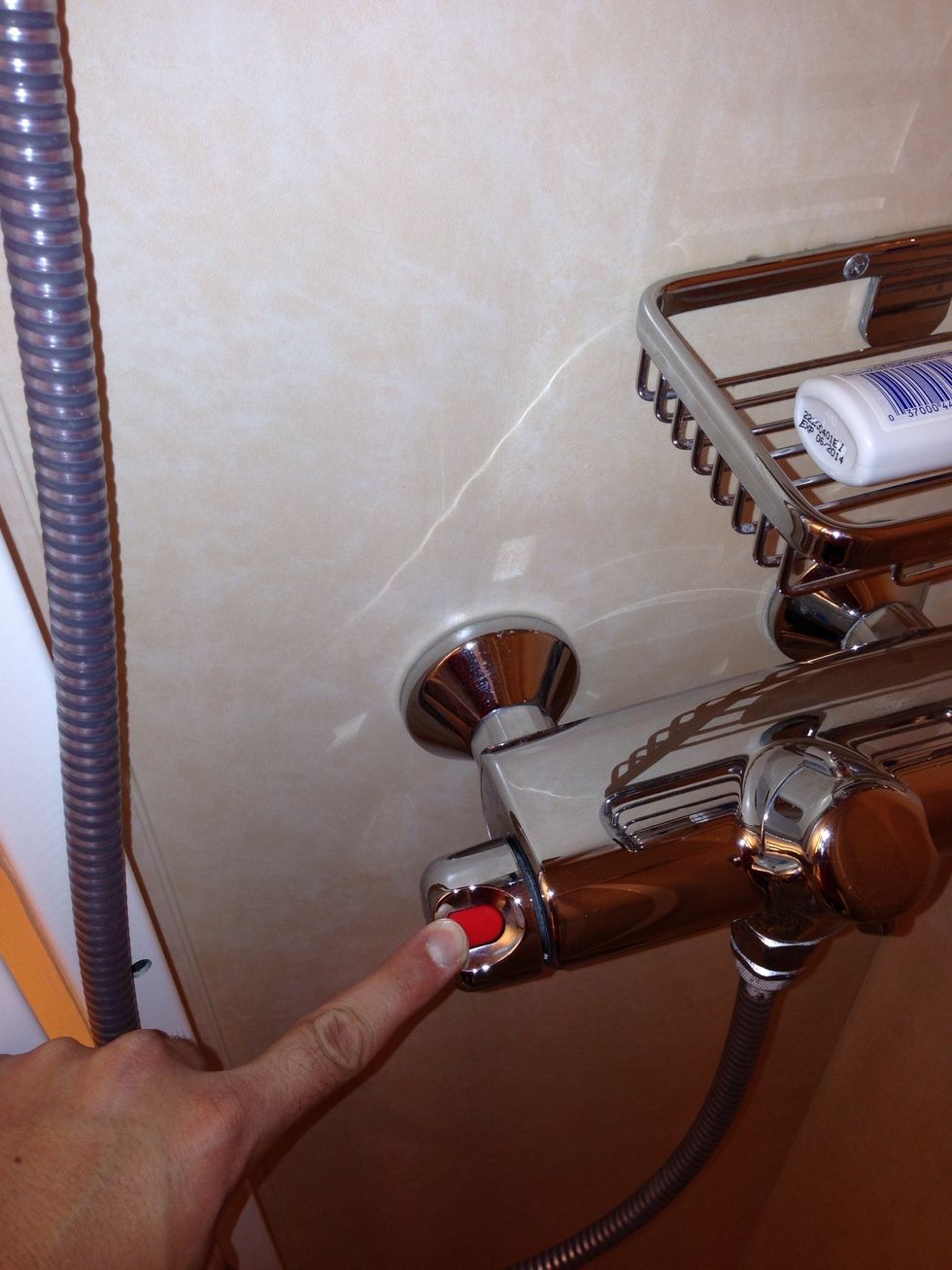 Most cruise ships now days have a safety built in to prevent people from getting burned from the water. Push in the safety and then continue turning the hot water up.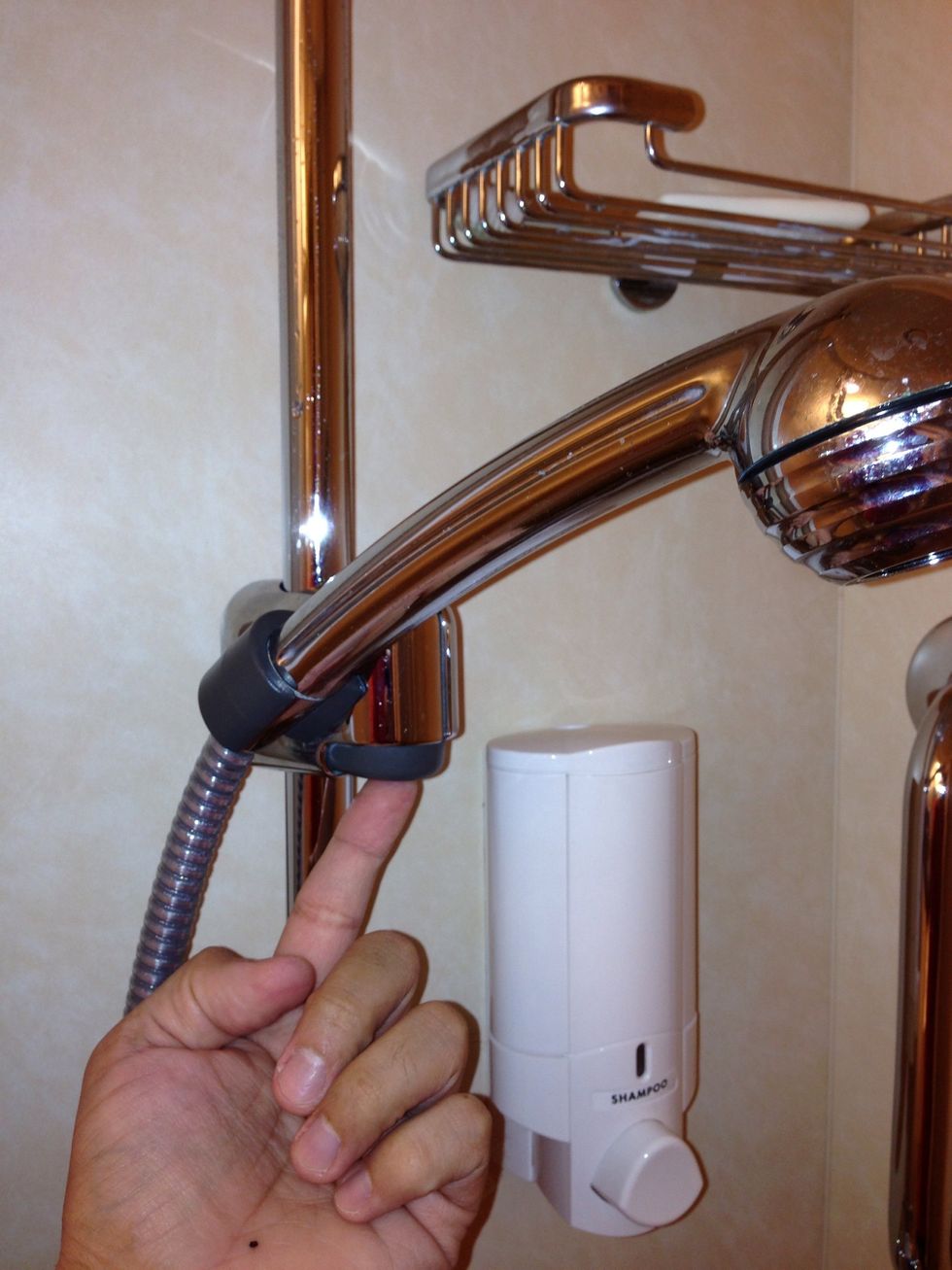 Then you want to lower the shower head all the way down so your clothes don't get wet. Do this by pushing in the adjustment button usually located at the base of the shower head.
Then just hang your clothes on the clothes line. The water gets extremely hot and creates a lot of steam so don't leave your clothes in too long or they might get soaked from the steam. 5 min is good.