Thanks to my mom for giving me this recipe that I grew up eating!
14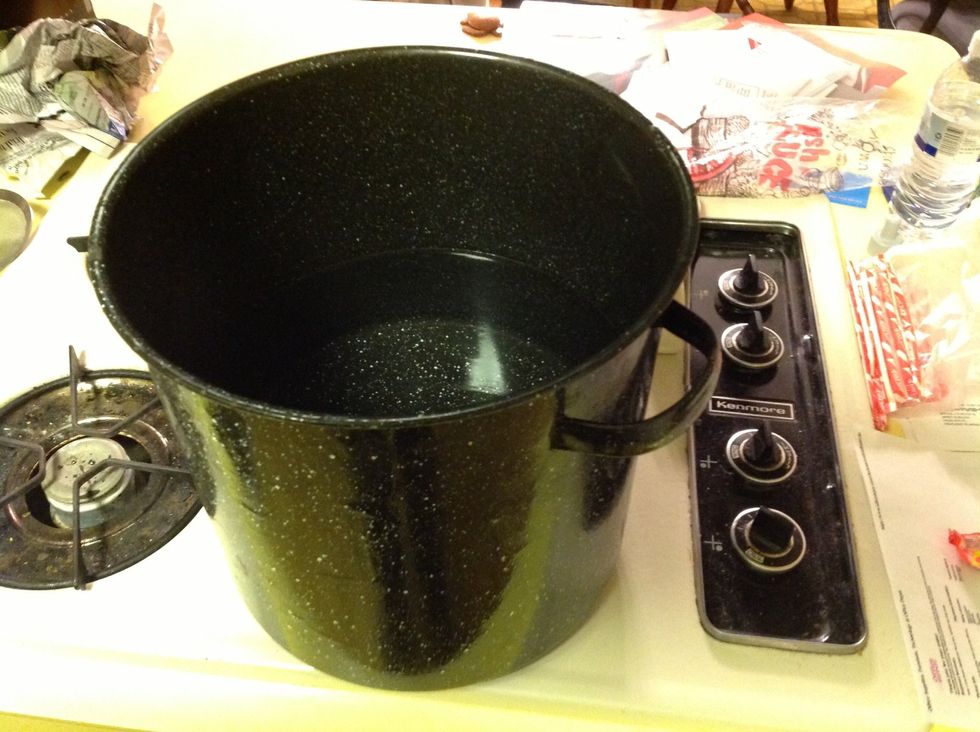 Fill pot half way with tap water and turn range to medium high heat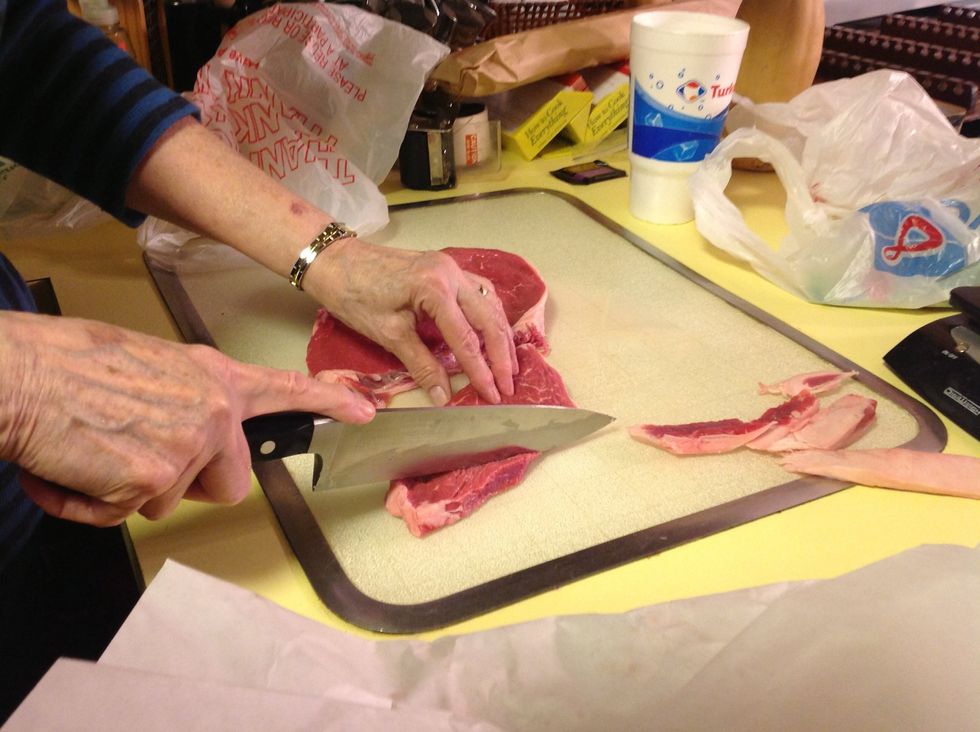 Rinse steaks and trim fat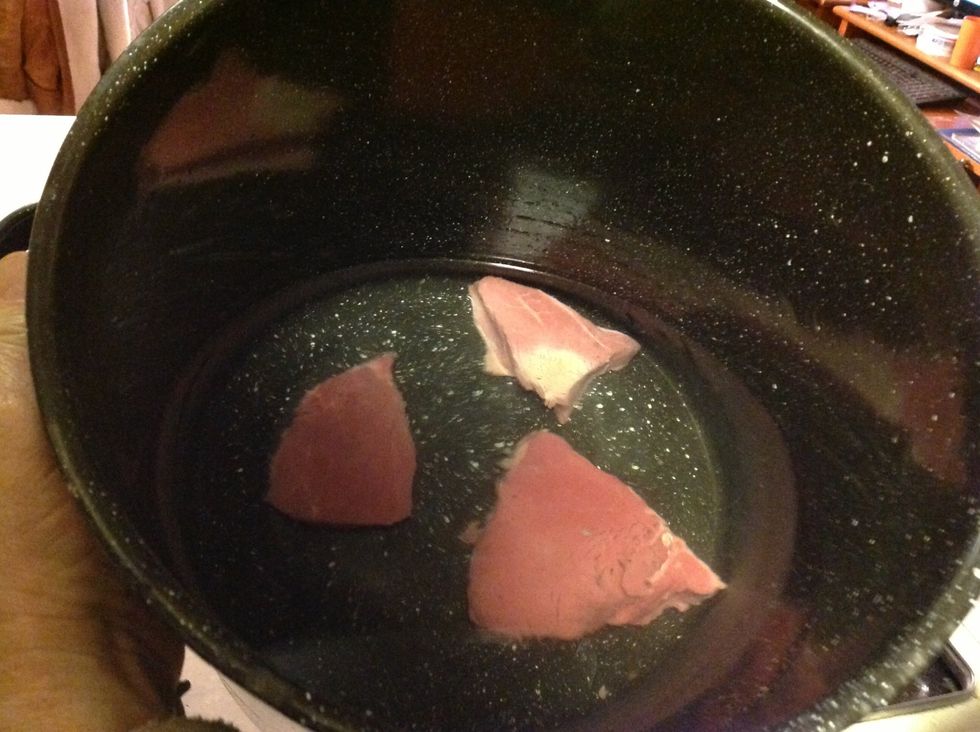 Cut into about 3x3 inch pieces and add to pot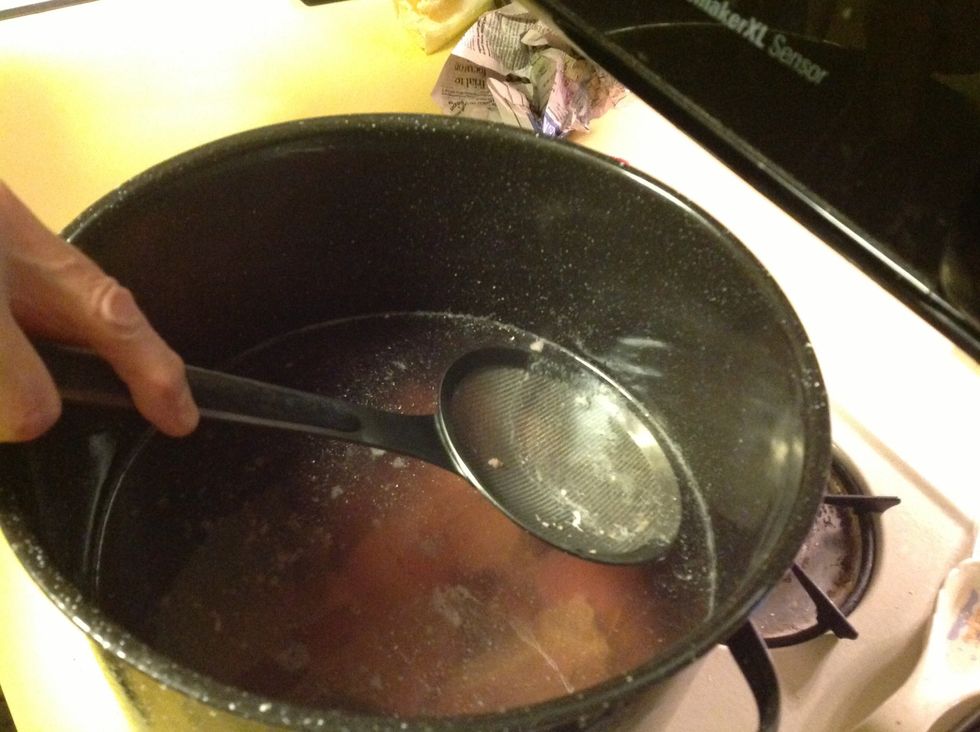 Skim off meat scum until no more scum is produced (about half hour)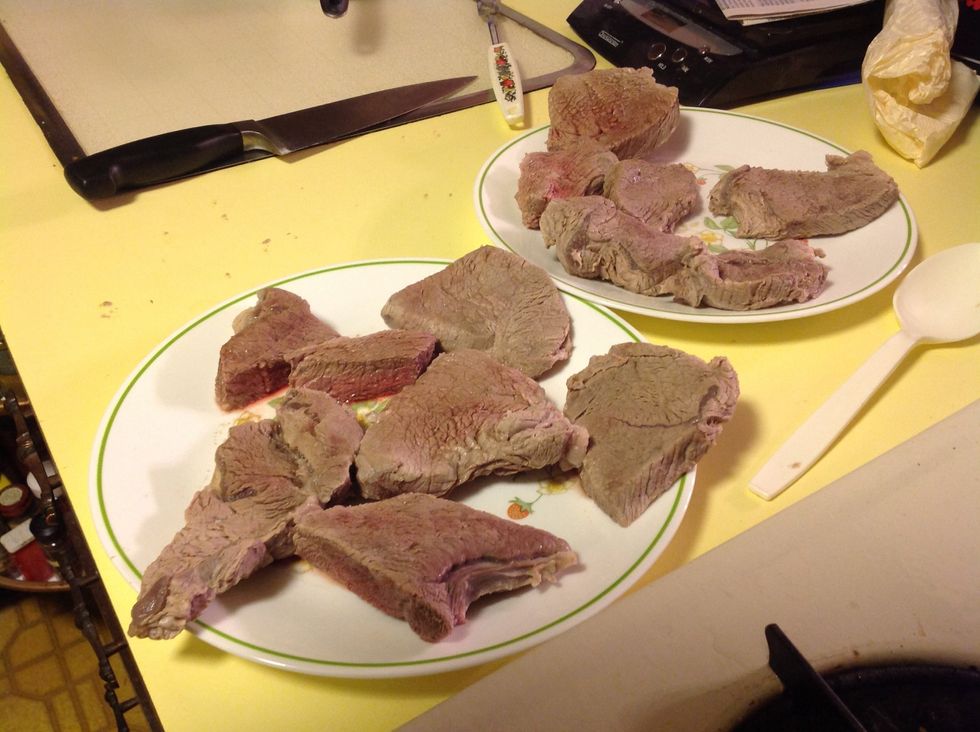 Remove meat and allow to cool to touch (about 10 min), turn range down to low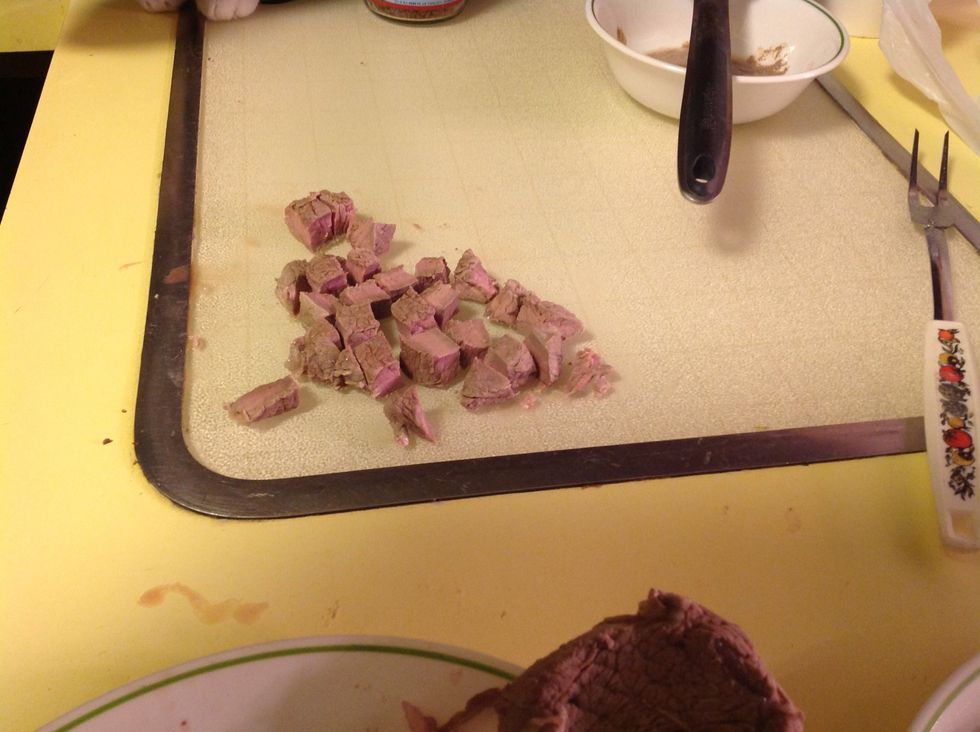 Cut into bite size pieces and return to pot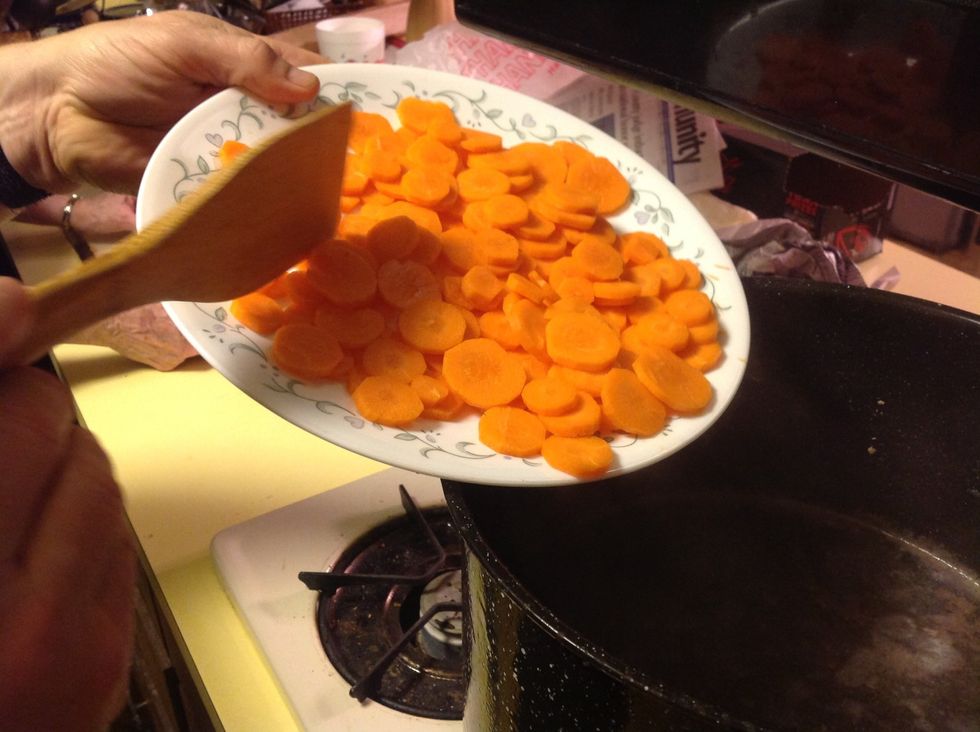 Peal and slice carrots, add to pot
Add barley to pot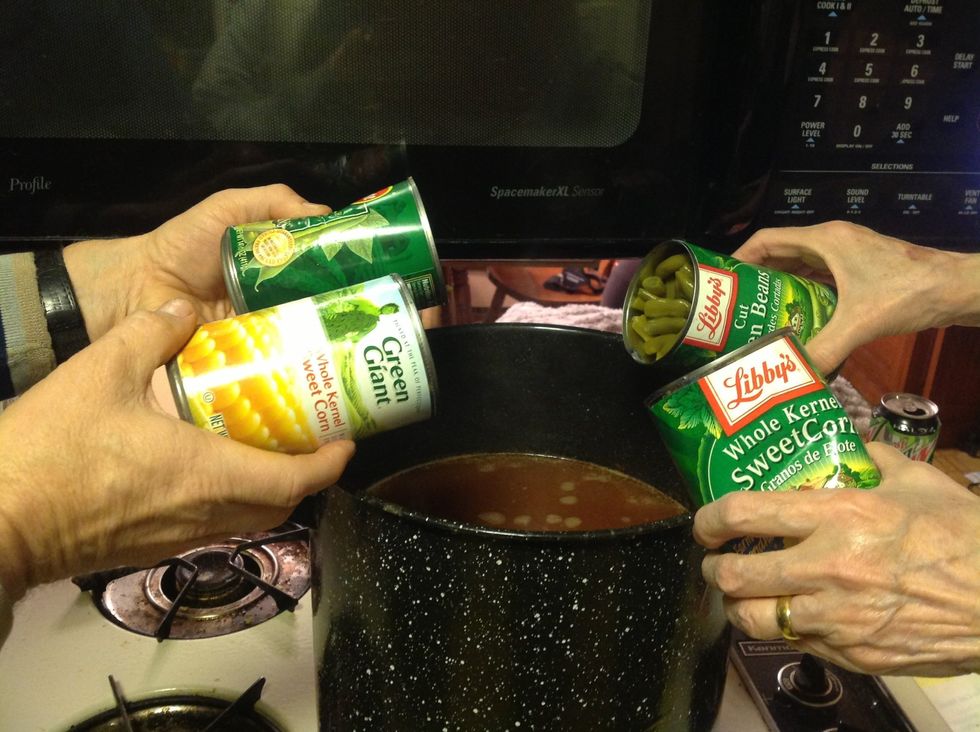 Drain water from cans and add to pot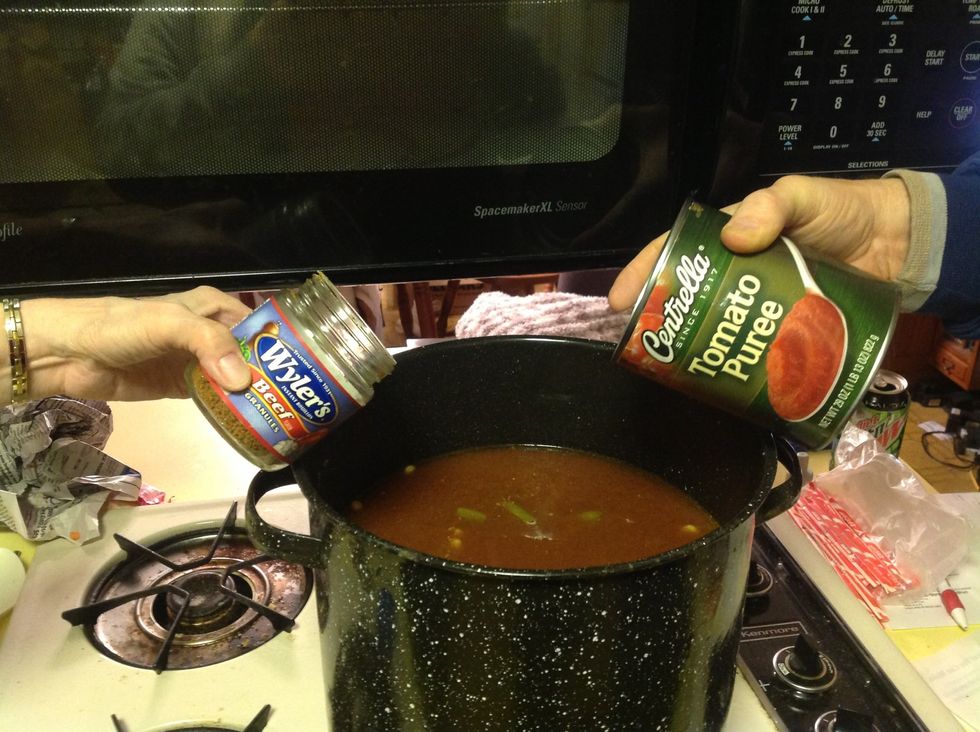 Add the tomato purée and half of the beef bouillon and stir. Cook on medium high for 30 min before first taste. Add more bouillon and tomato paste to taste, stir. Always cook 30 min between tastes!
Total cook time about 3 hours (depends on your taste) prep time about 1 hour. This large recipe makes 20 - 30 portions. Enjoy!
2.5lb sirloin steak
30.0oz cut green beans (cans)
30.0oz whole kernel sweet corn (cans)
30.0oz tomato purée (cans)
Beef bouillon to taste
1.0c Barley
1.0lb Fresh carrot
1.0oz Tomato paste