Start Your Needlepoint With a Waste Knot
37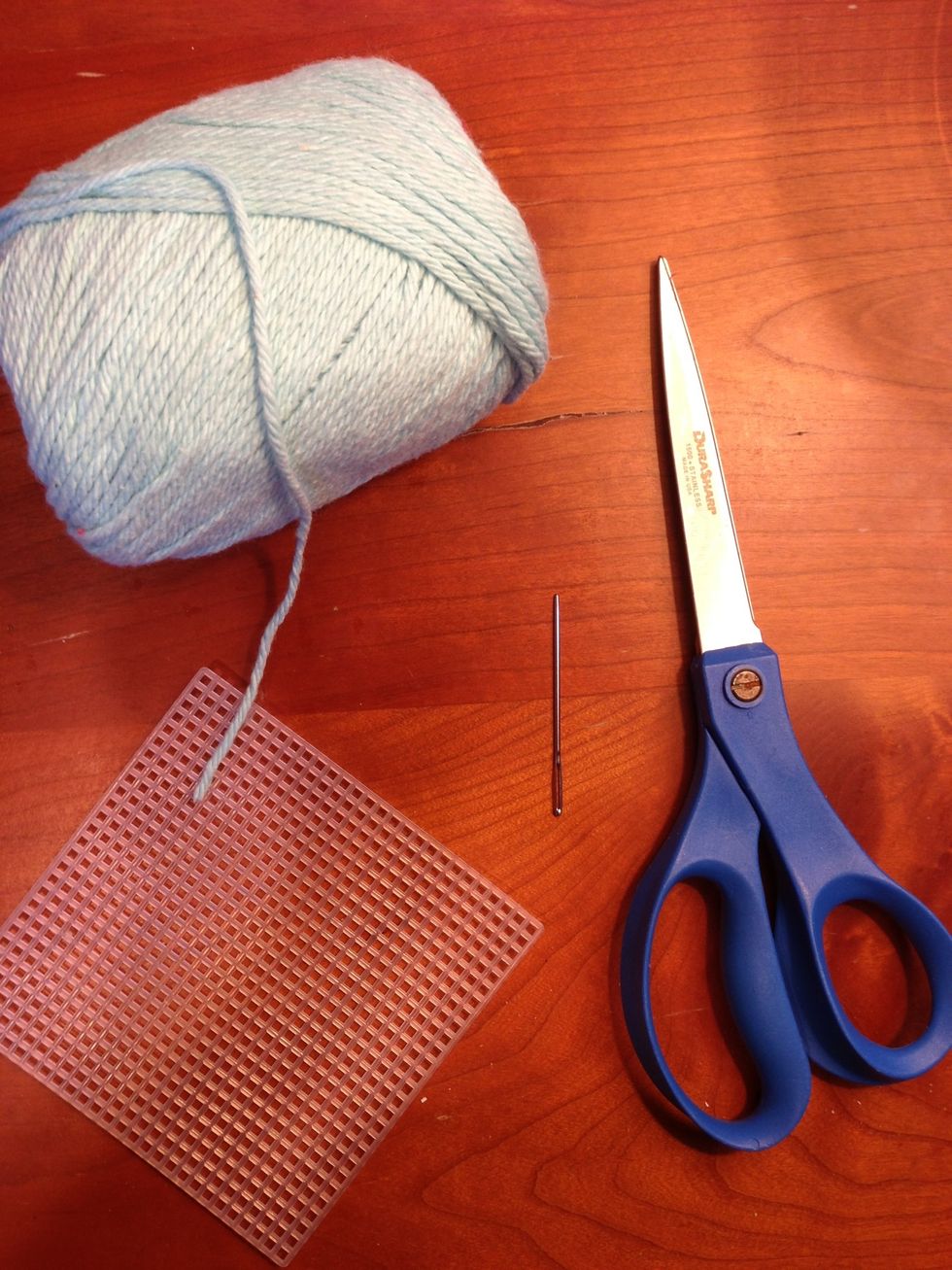 Get your supplies ready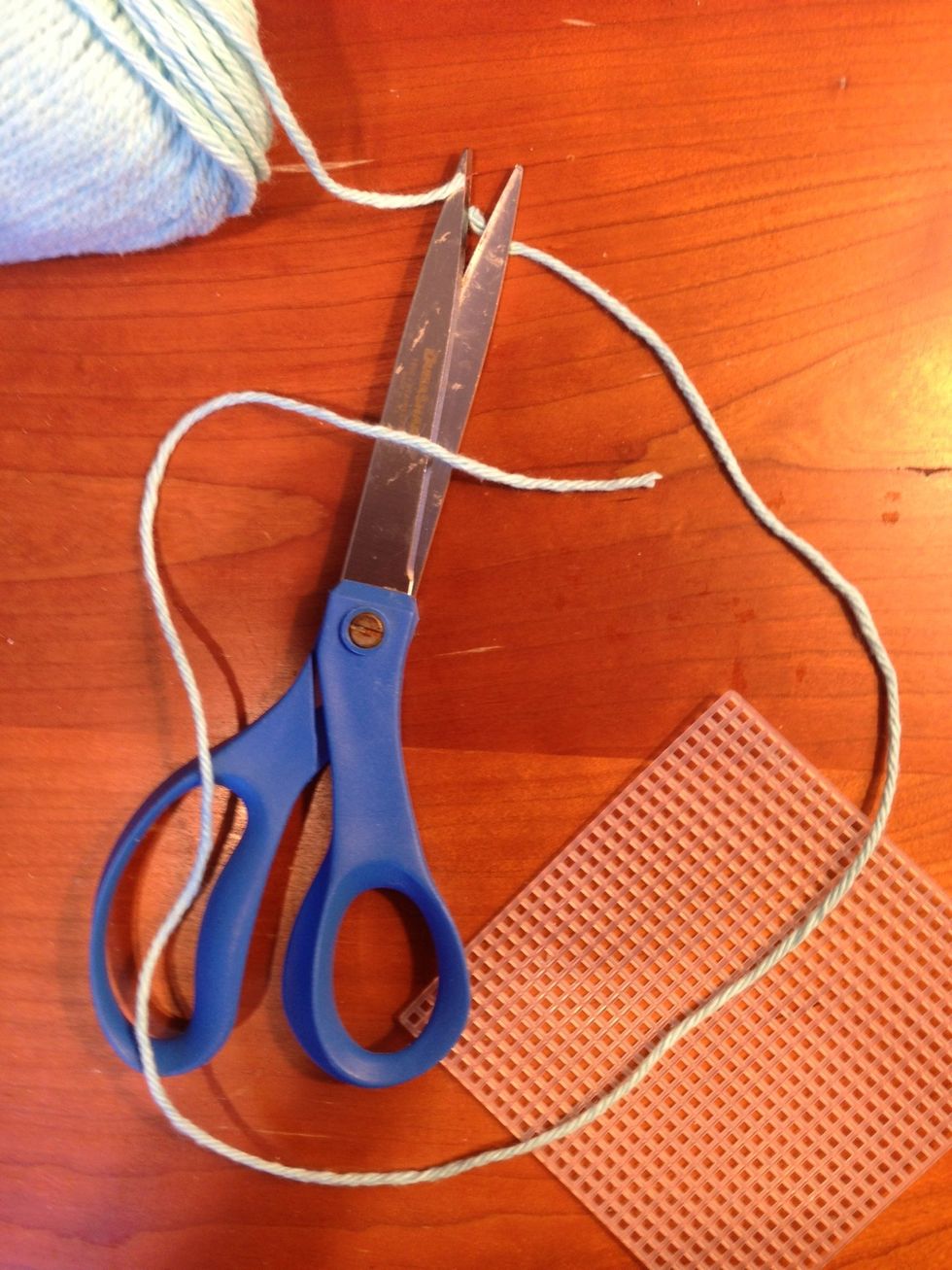 Cut off some yarn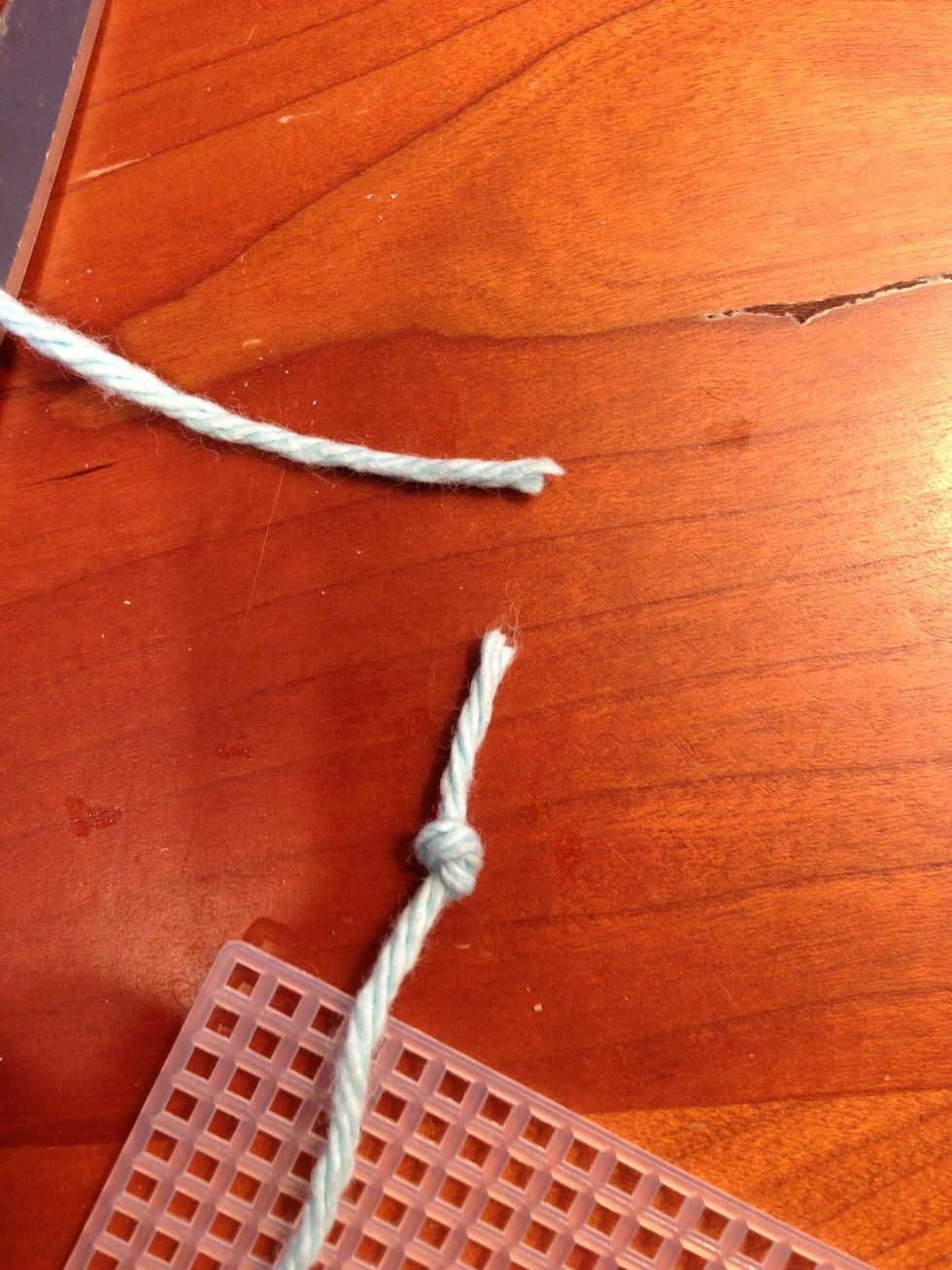 Tie a small knot on one end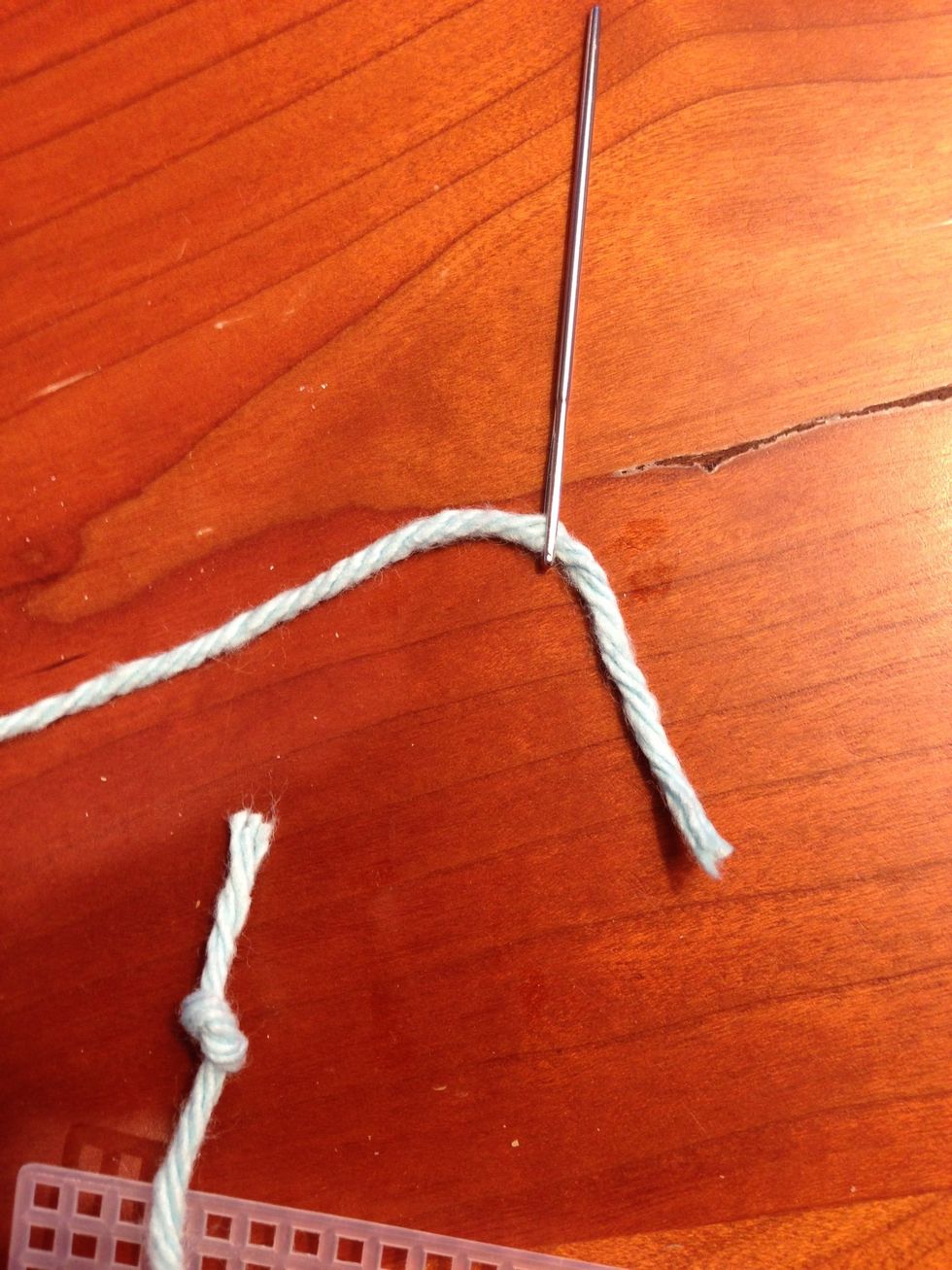 Thread needle with the other end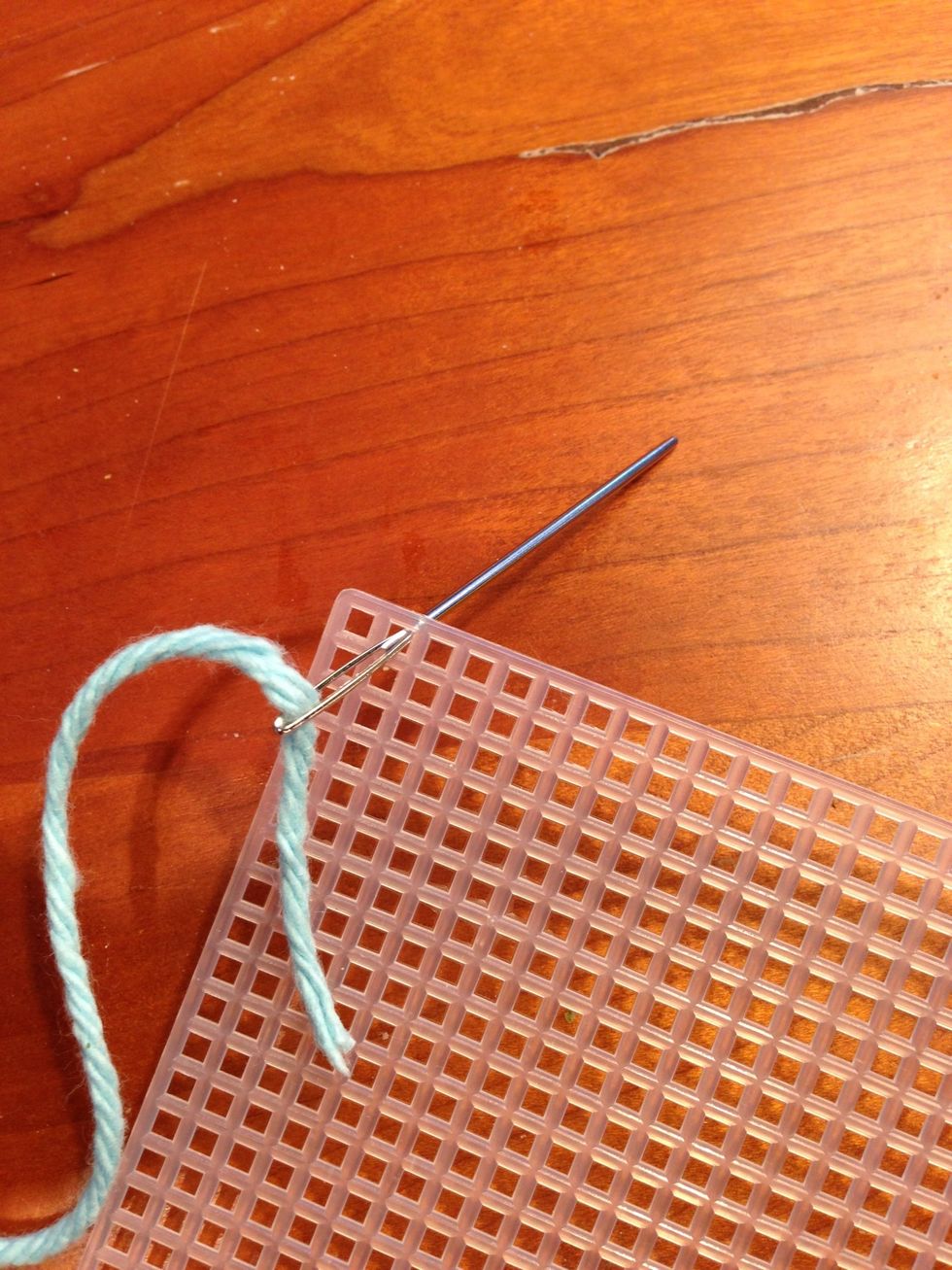 Push the needle through the canvas about an inch away from where you will start the stitch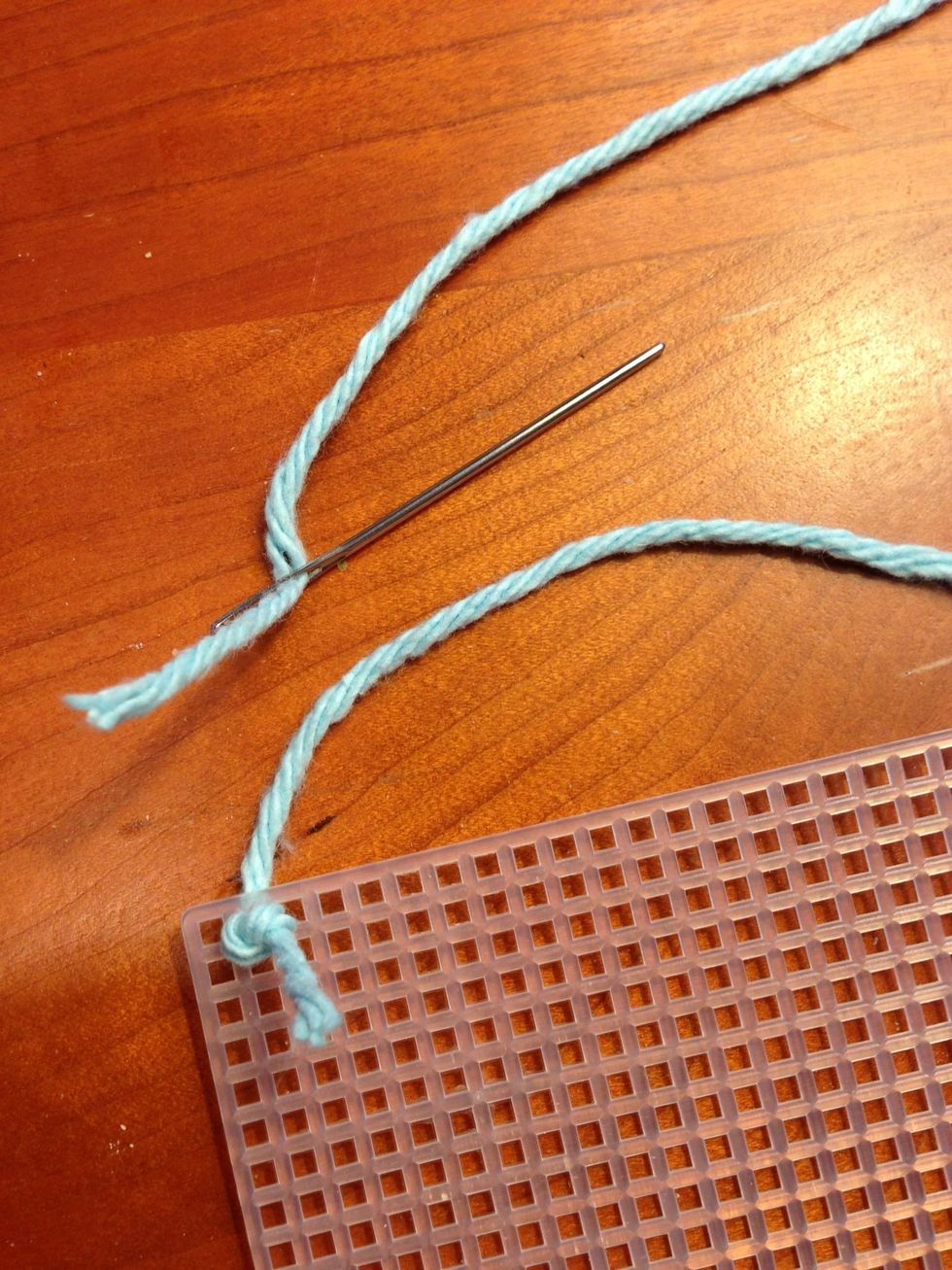 The knot will be on what will be the top (image) side of your canvas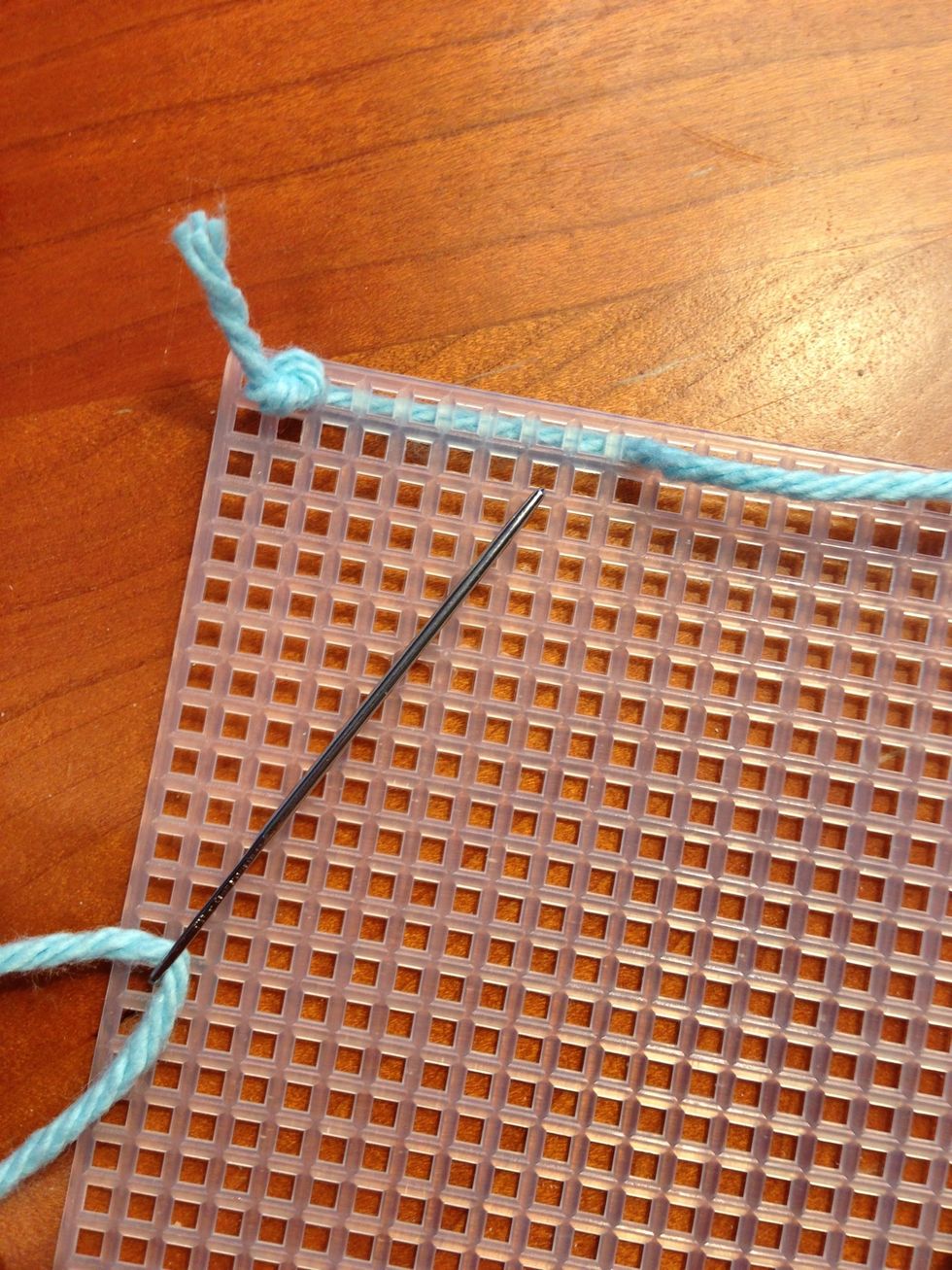 Push the needle back up through the canvas where you want to start the stitch. A piece of yarn will be on the bottom side.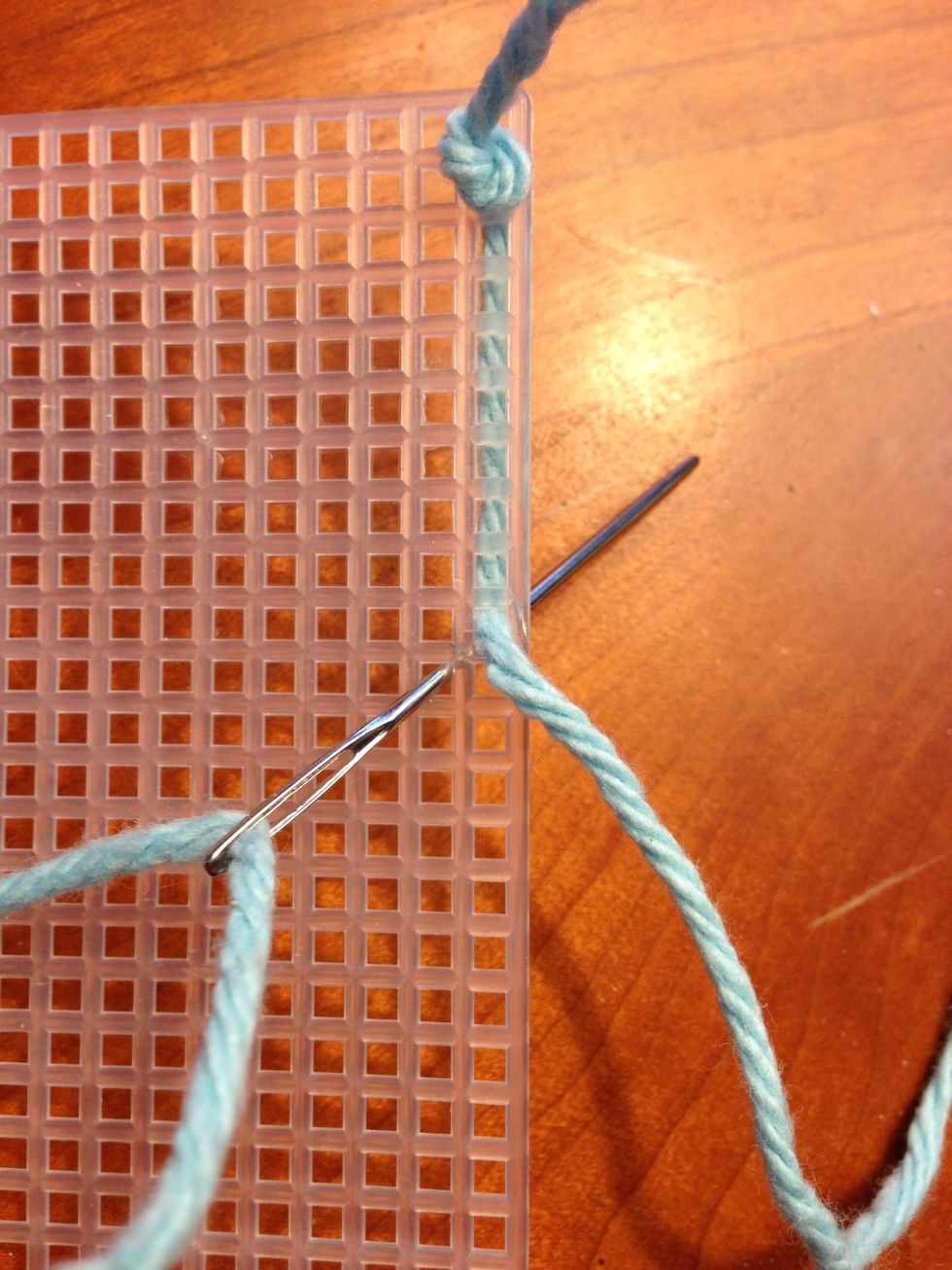 Proceed with the continental stitch, in this case one hole over and one hole away from the knot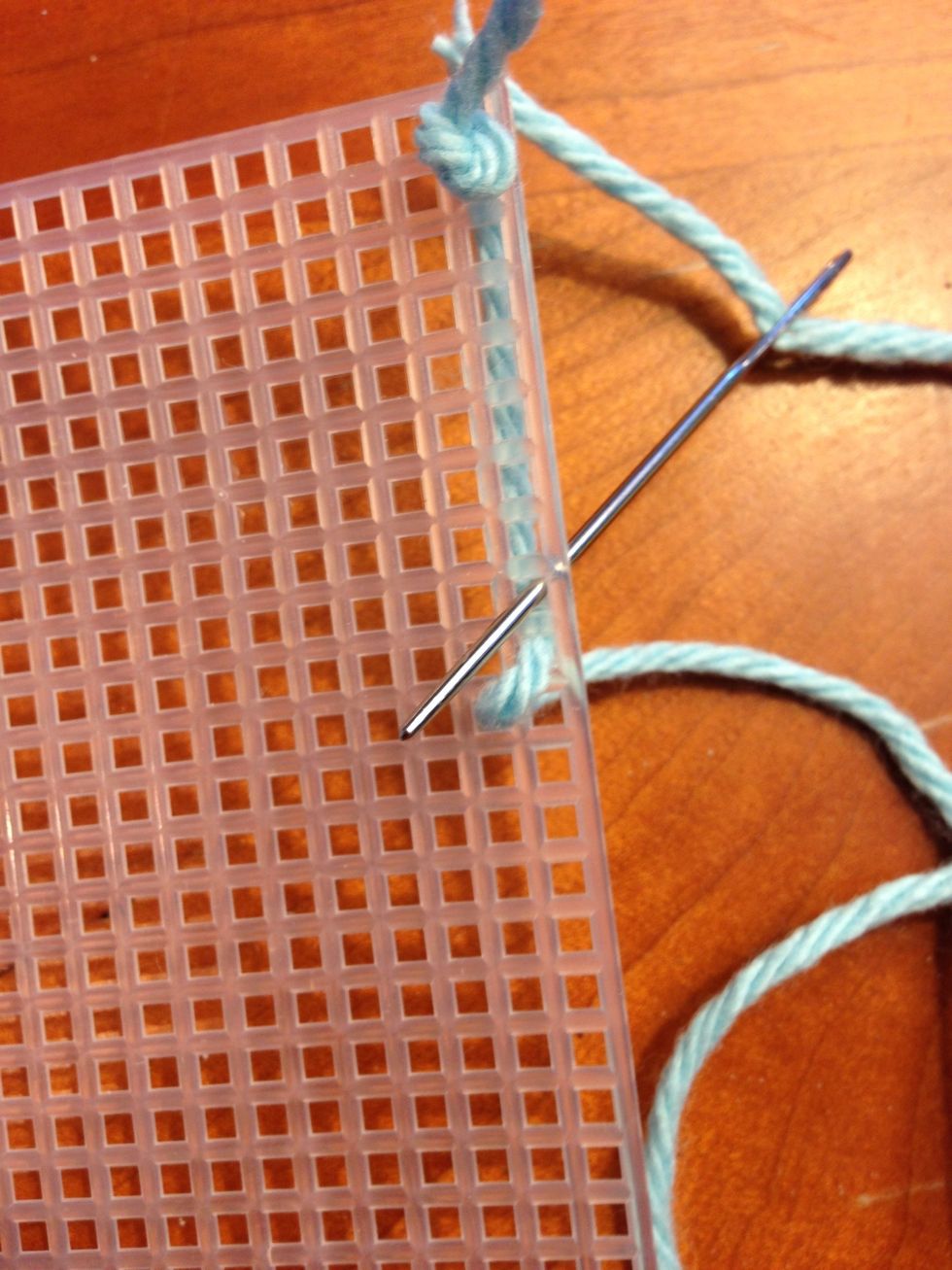 As you push the needle back through the canvas, stitch so that the straight length of yarn will be covered by your stitch, by keeping the straight length in the middle between the two rows of stitches
Bottom view. Alternate stitches on each side of the straight length to trap it in the middle.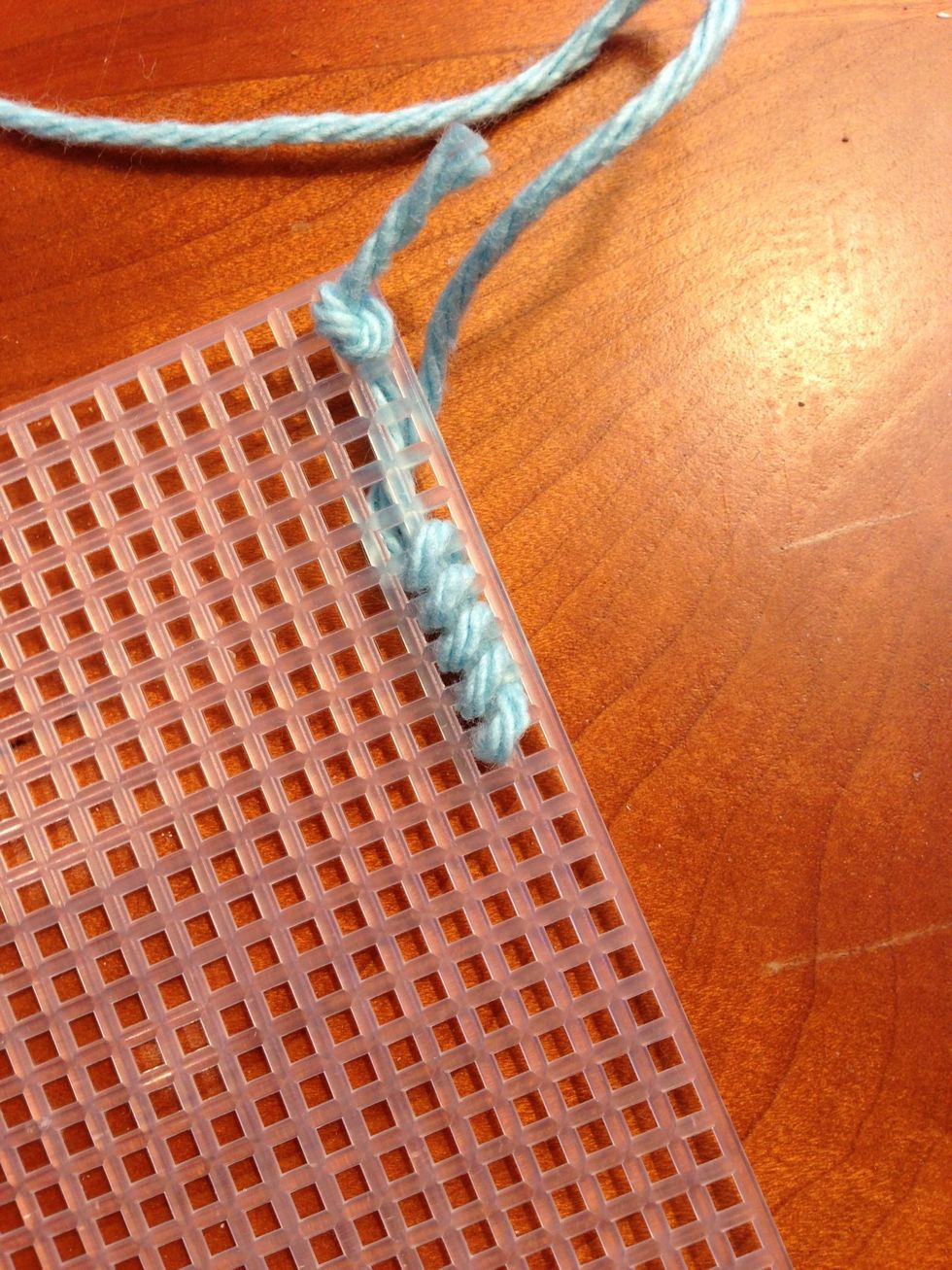 View after a few stitches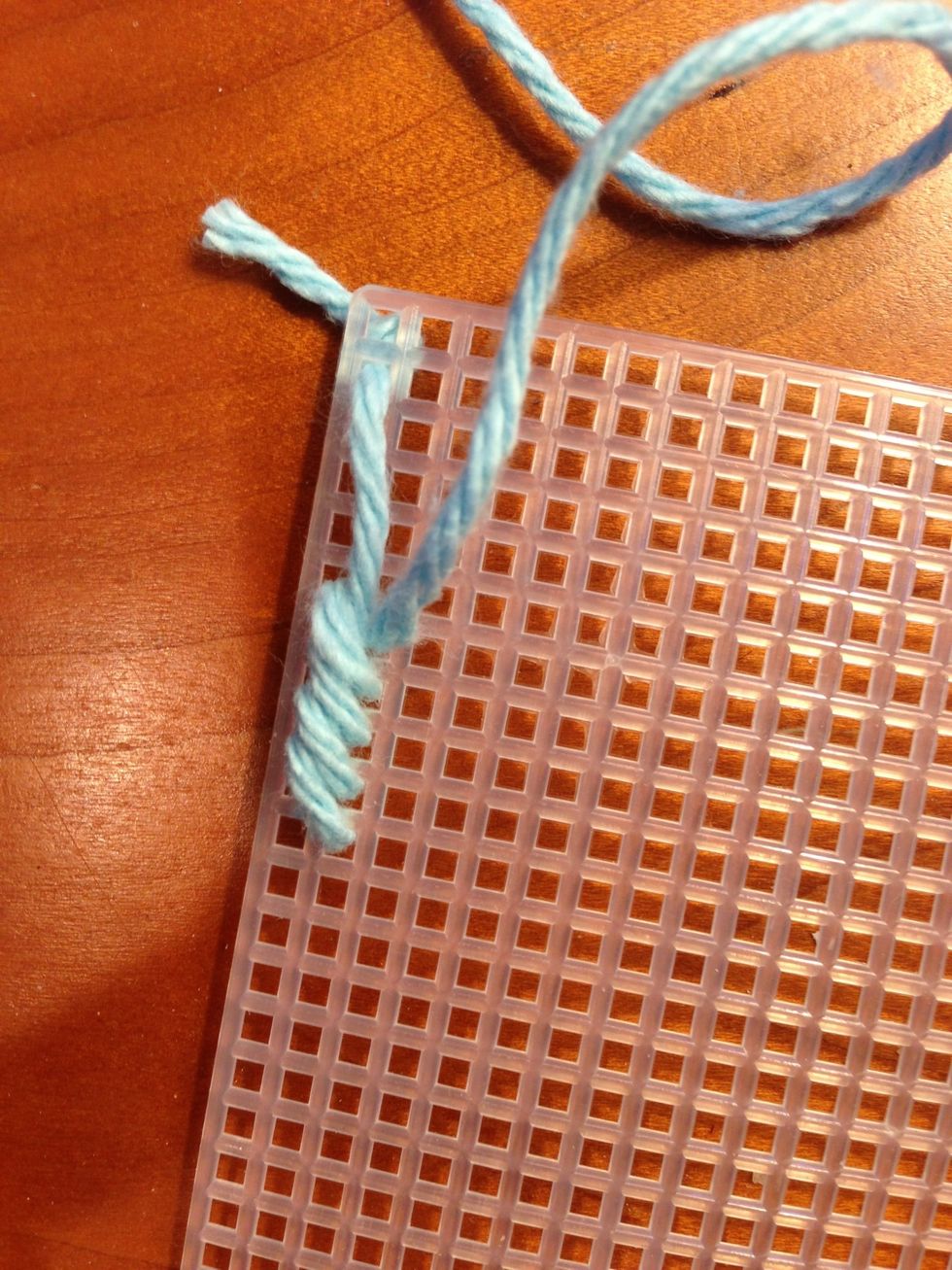 Bottom view after a few stitches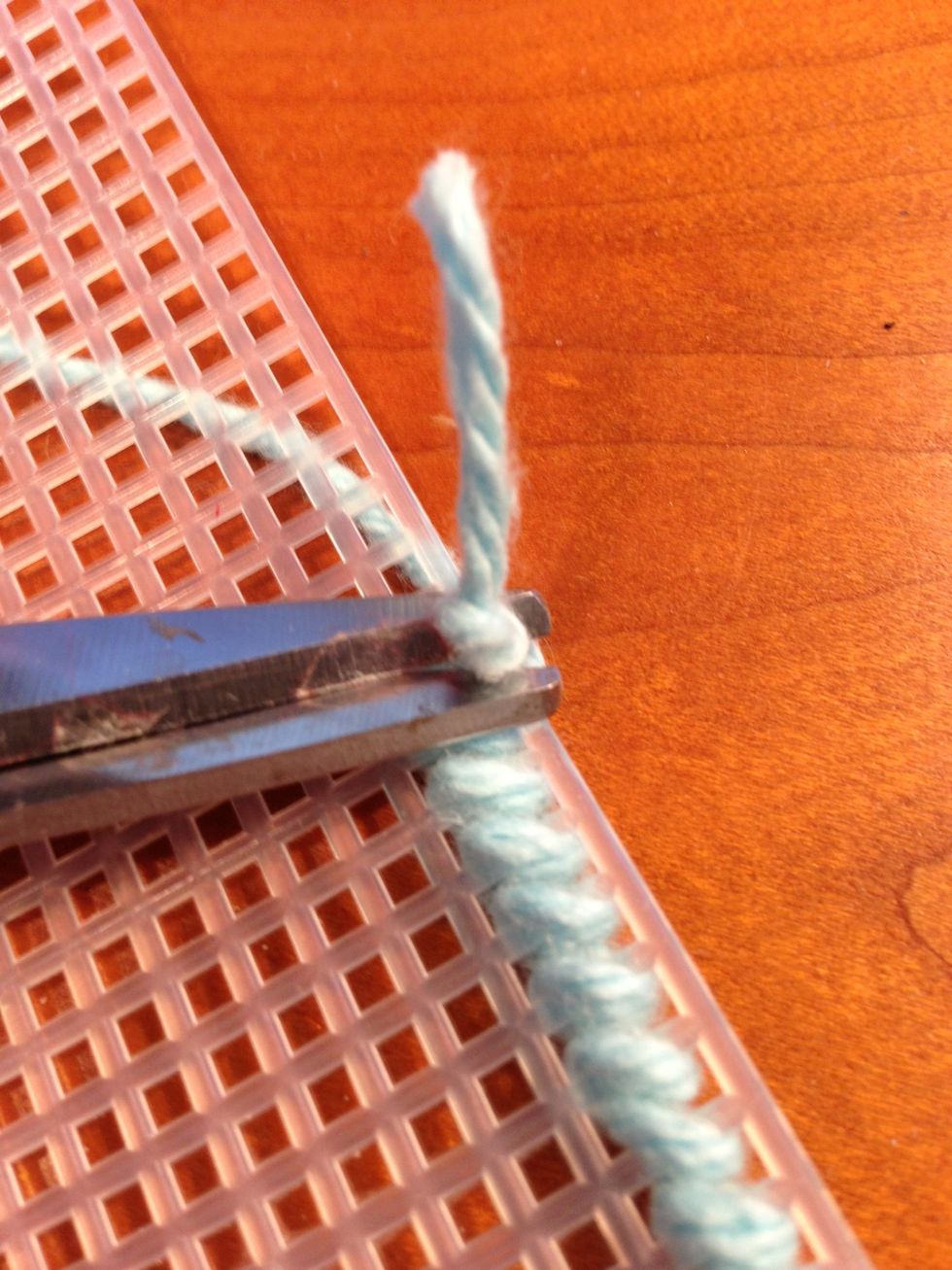 When you reach the knot with your stitches, cut off the knot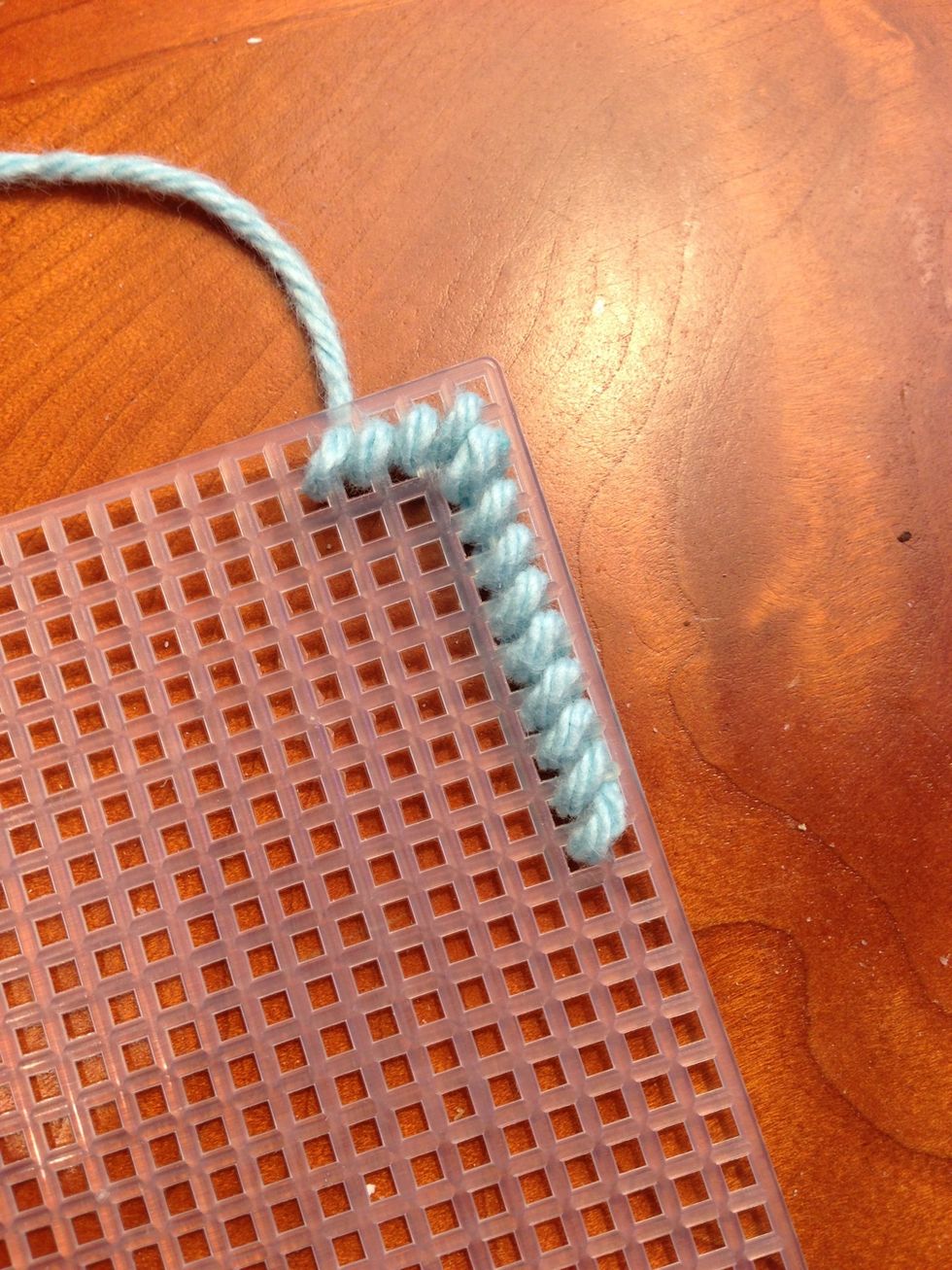 Continue stitching until you have an inch or two of yarn left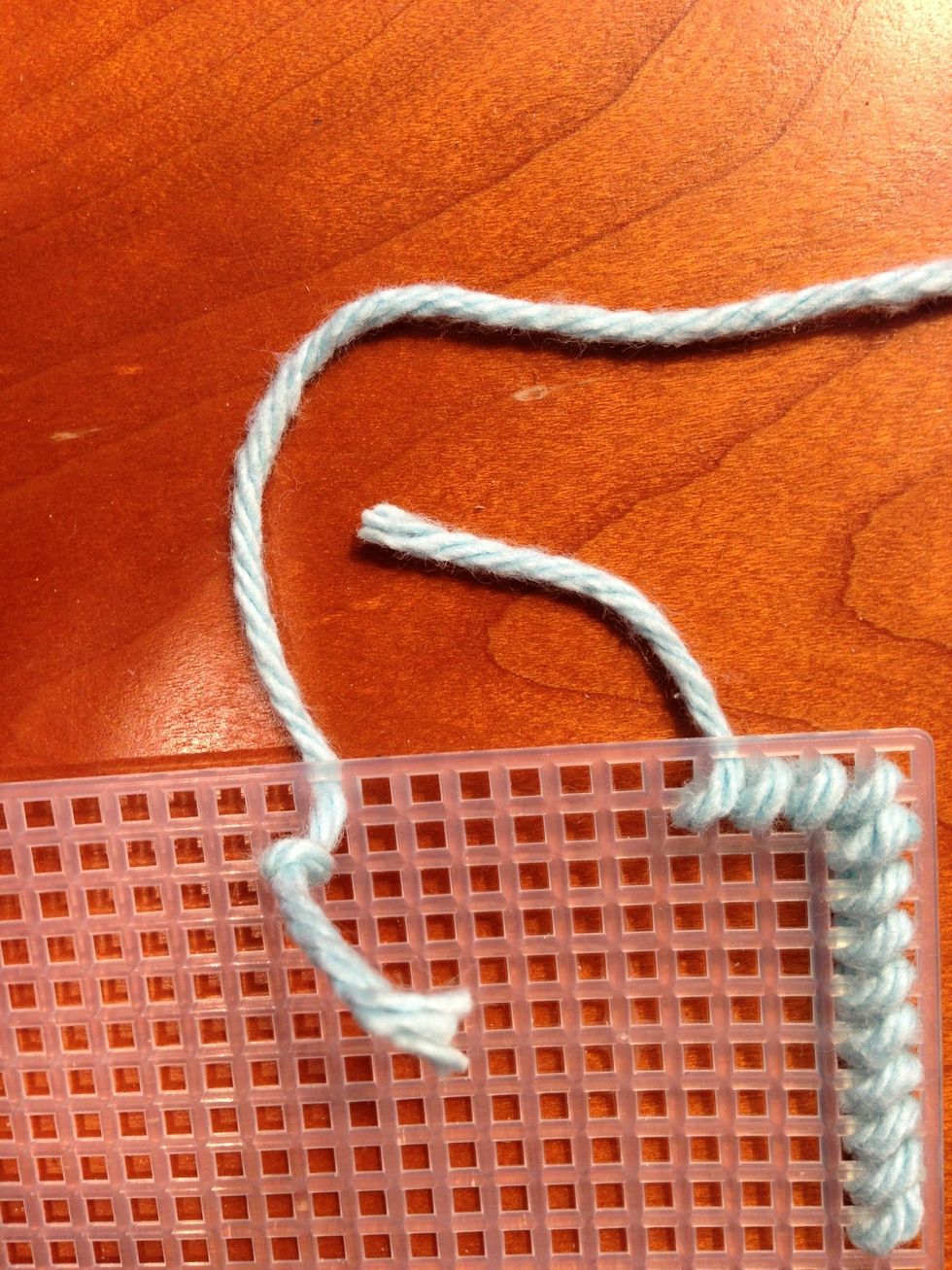 When you finish your stitch, make a new waste knot an inch or so away from where you will start the new stitch (where you left off on the previous section)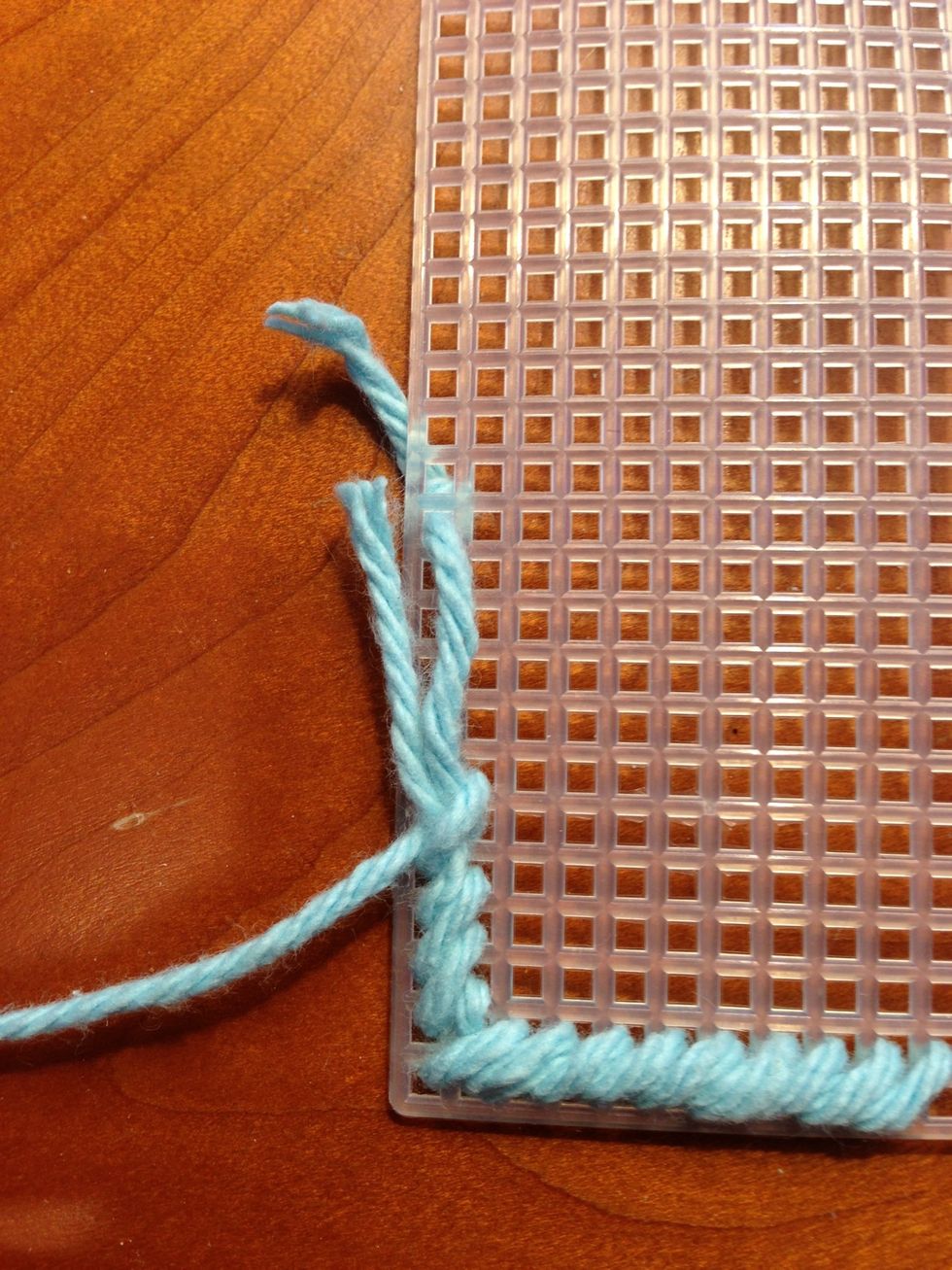 Bottom view. Your next few stitches will trap both a section of the previous piece of yarn and a piece from the new waste knot
Scissors
Needle
Yarn
Needlepoint canvas