How to start working with leather on the cheap
Start Working With Leather on the Cheap
This is what we'll be making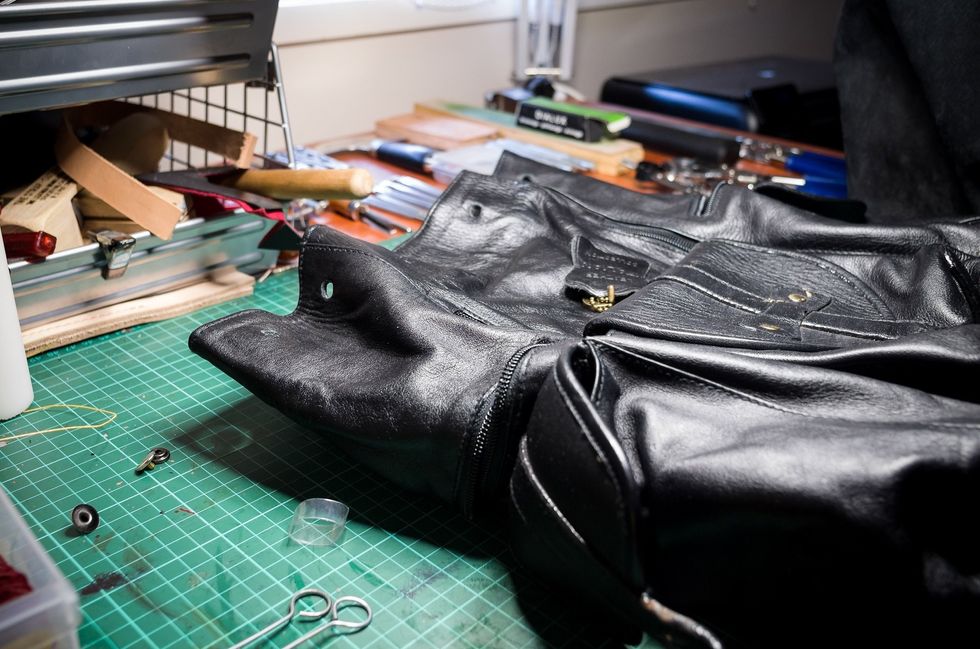 Find an old bag, jacket or other leather item you don't use anymore.
Cut off all hardware and cut along the seams. This way you will have large pieces of leather to work with.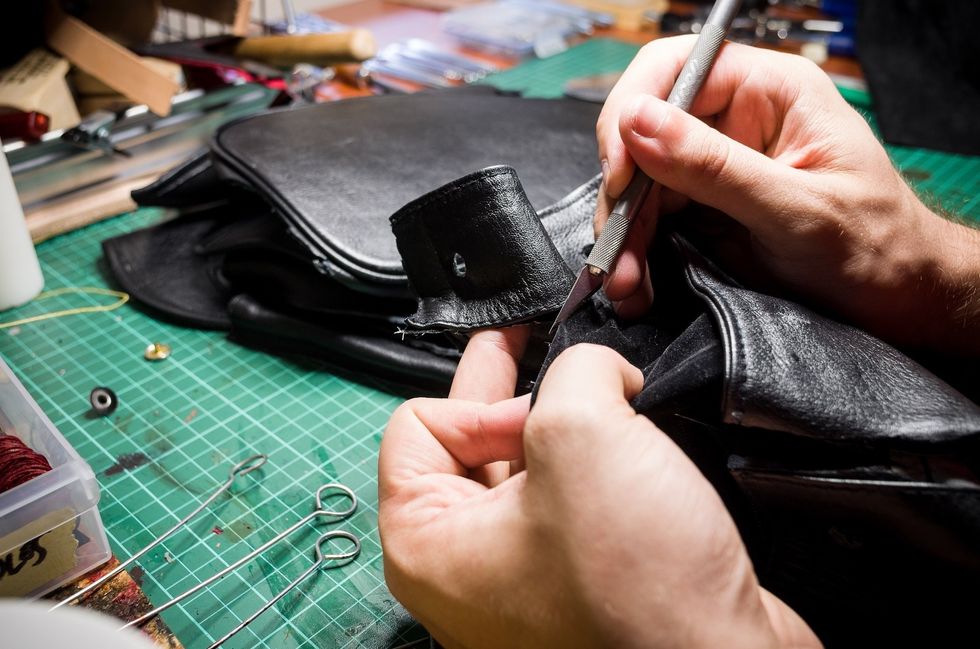 If there is lining, cut it out separately.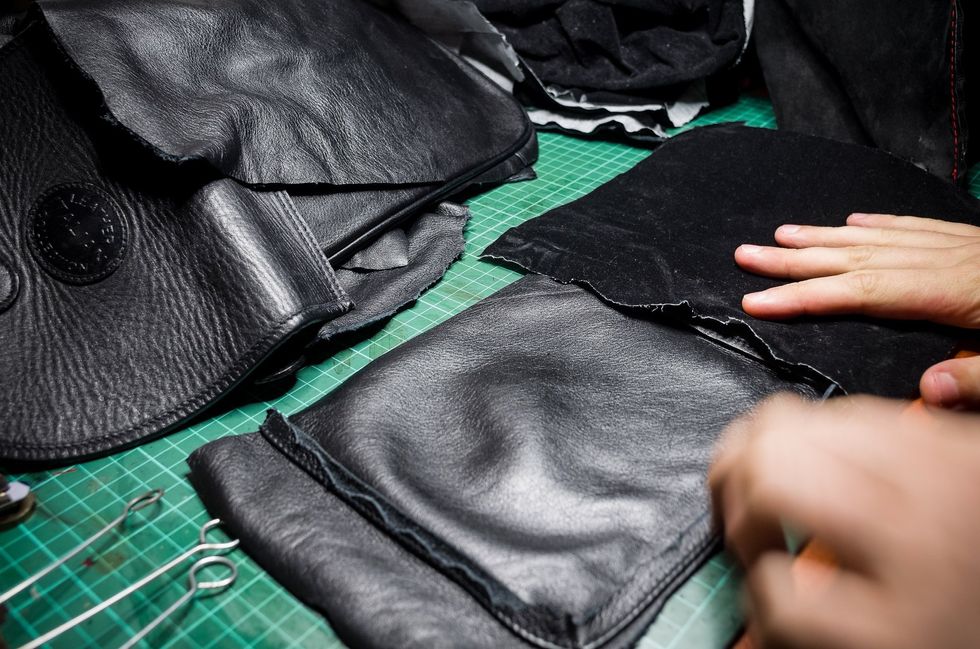 These are the 2 pieces I'm going to use for this project.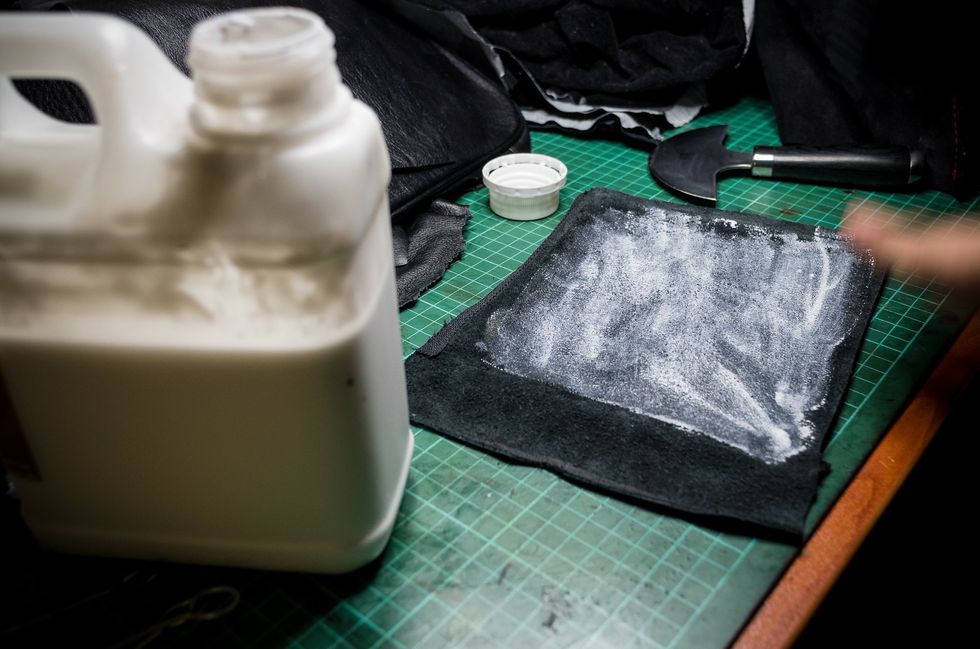 Apply glue to the back of the front piece and glue the lining on.
Cut out the piece. I cut a 14.4cm by 13.2cm piece. Use the phone you're going to make the cover for as a guide by wrapping the leather around it.
Fold the leather in half and cut a rounded corner.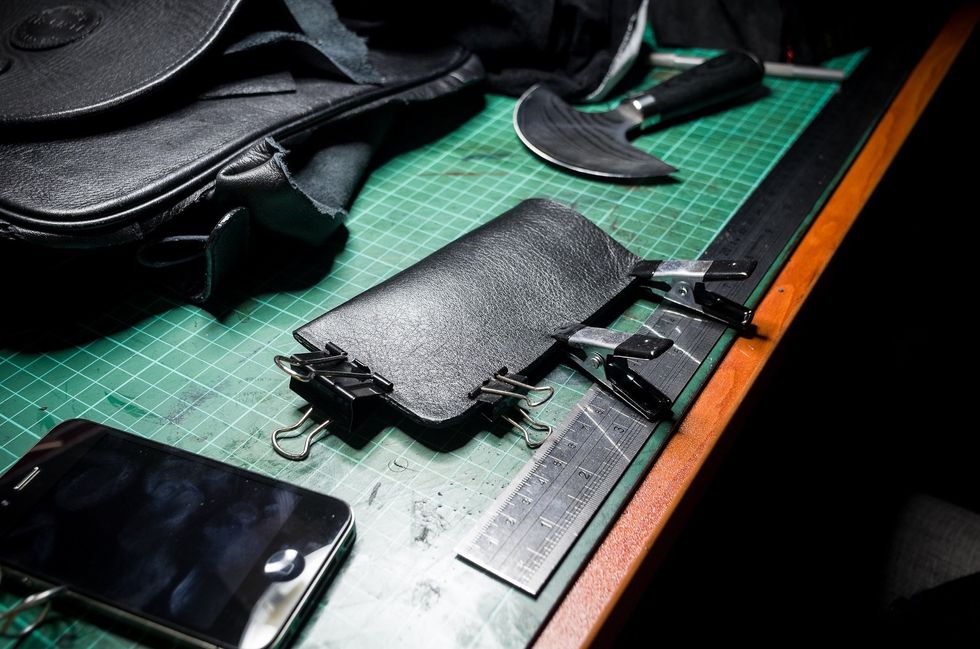 Apply the glue to the inside of the edges and glue it in place. This will make sewing much easier and keep things aligned.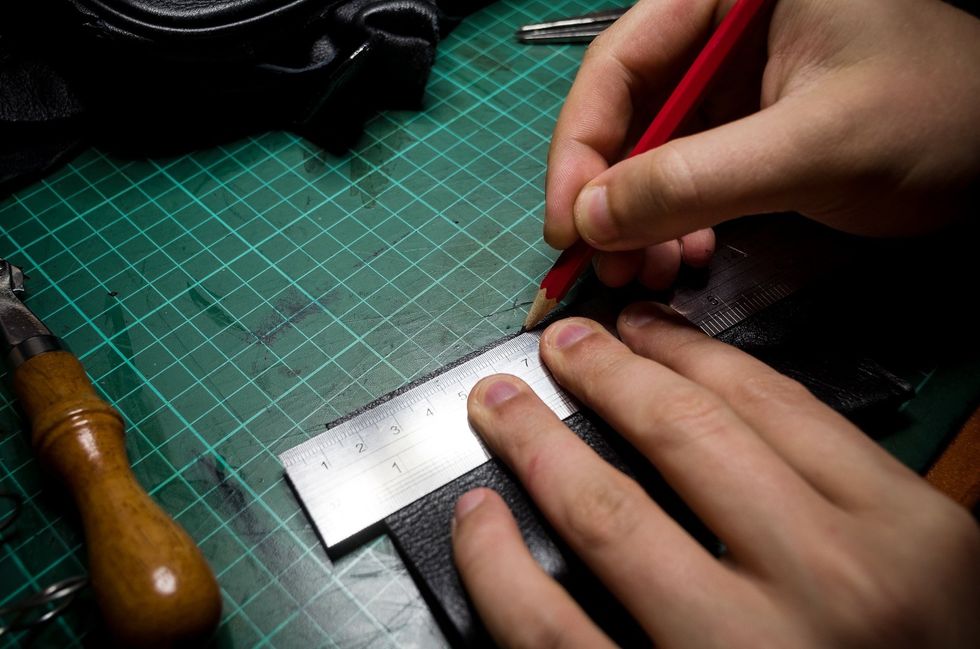 Use a ruler and any sharp object to mark each stitch you're going to make. Try to keep a consistent gap between stitches.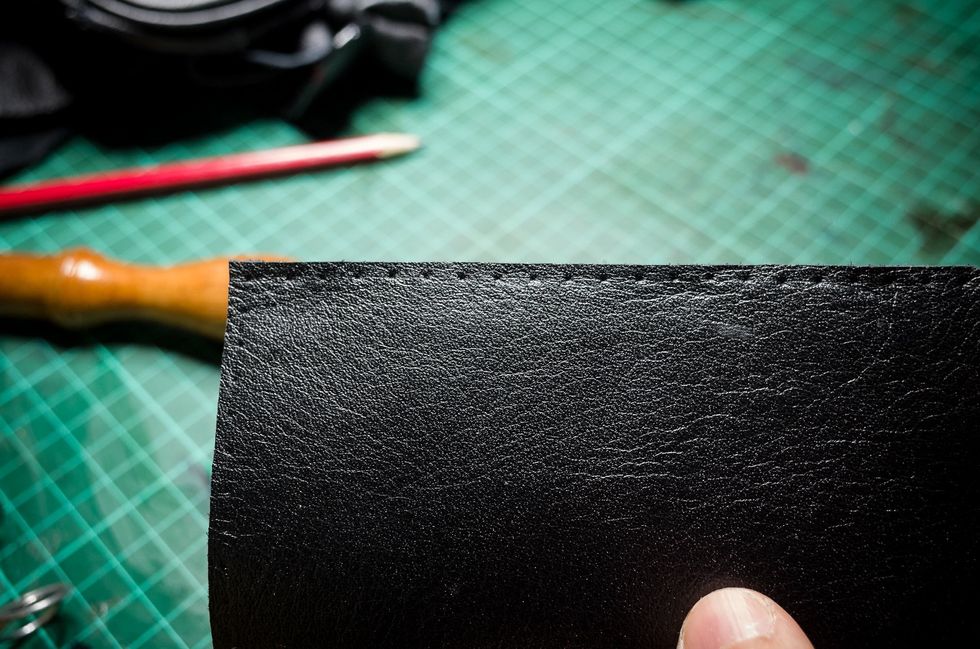 Close up of my stitch markings.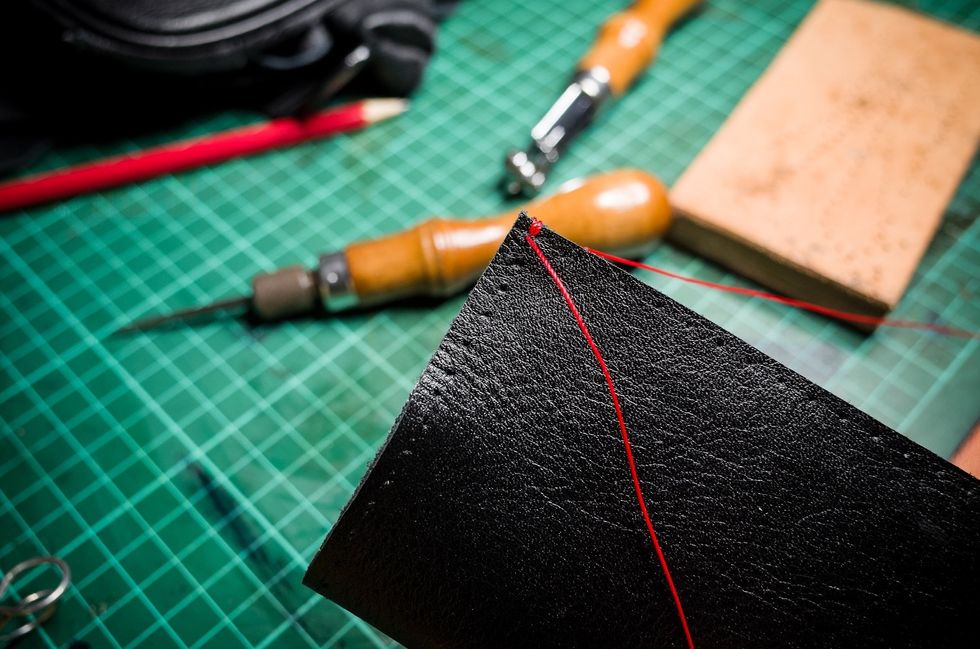 Start sewing around the top opening. Check out my hand sewing tutorial for detailed instructions.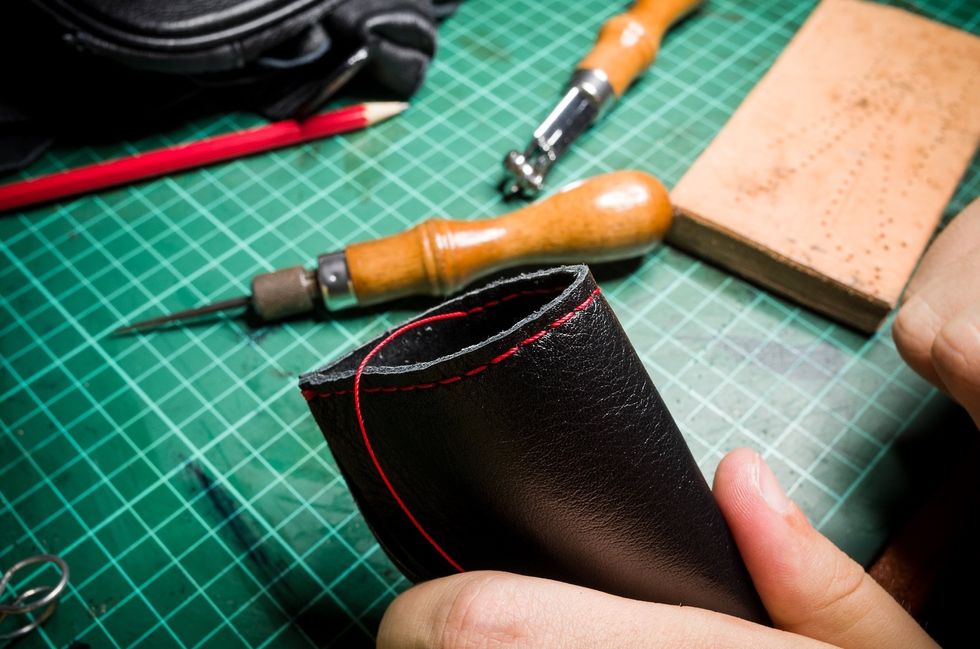 Sew around one side of the top.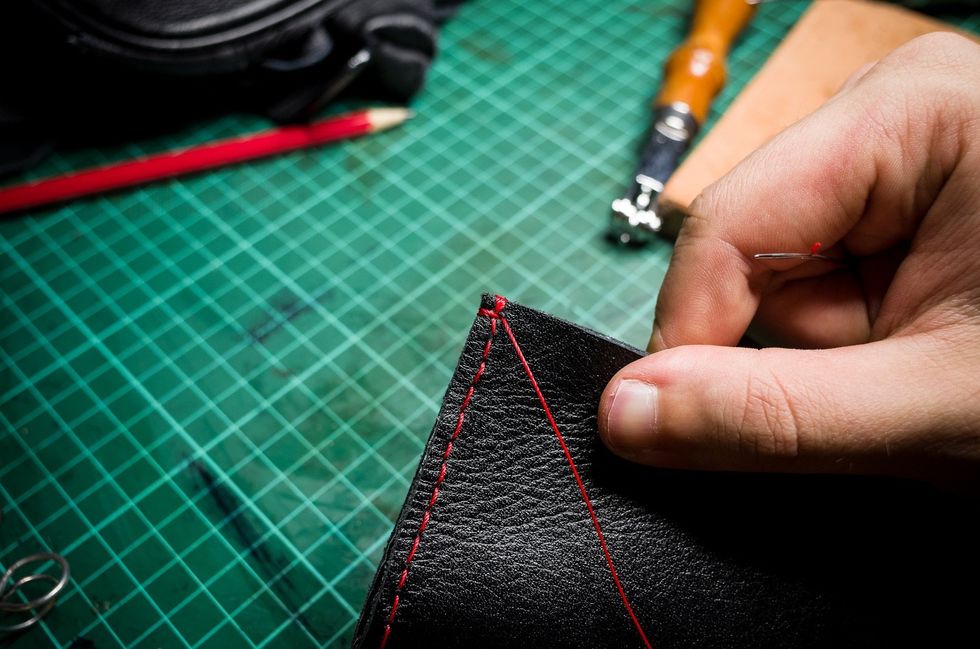 Once you're all the way around, you can loop the thread vertically before sewing along the long edge of the case.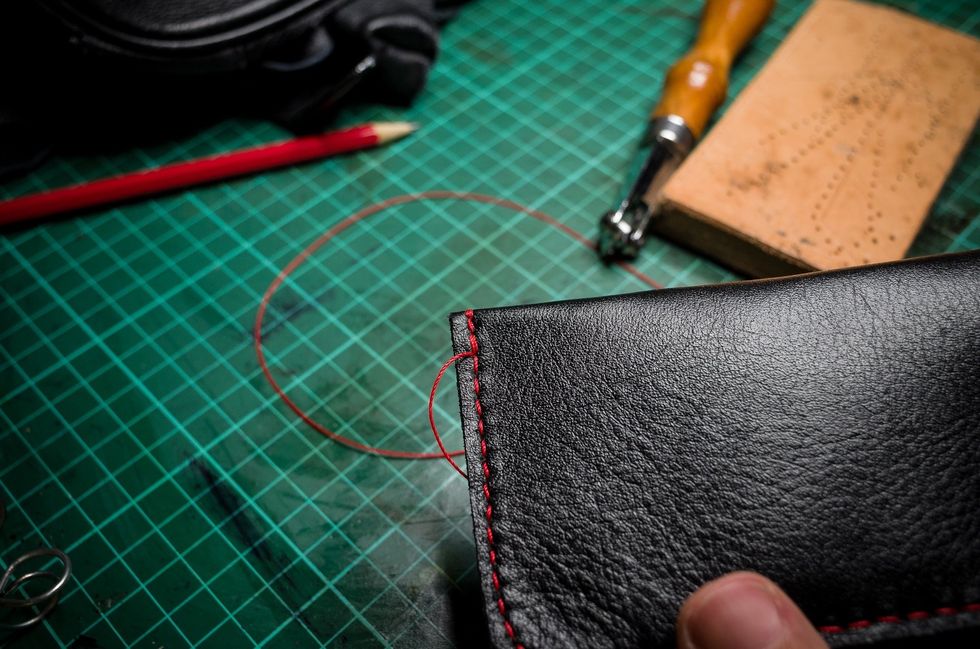 Back stitch a couple of stitches.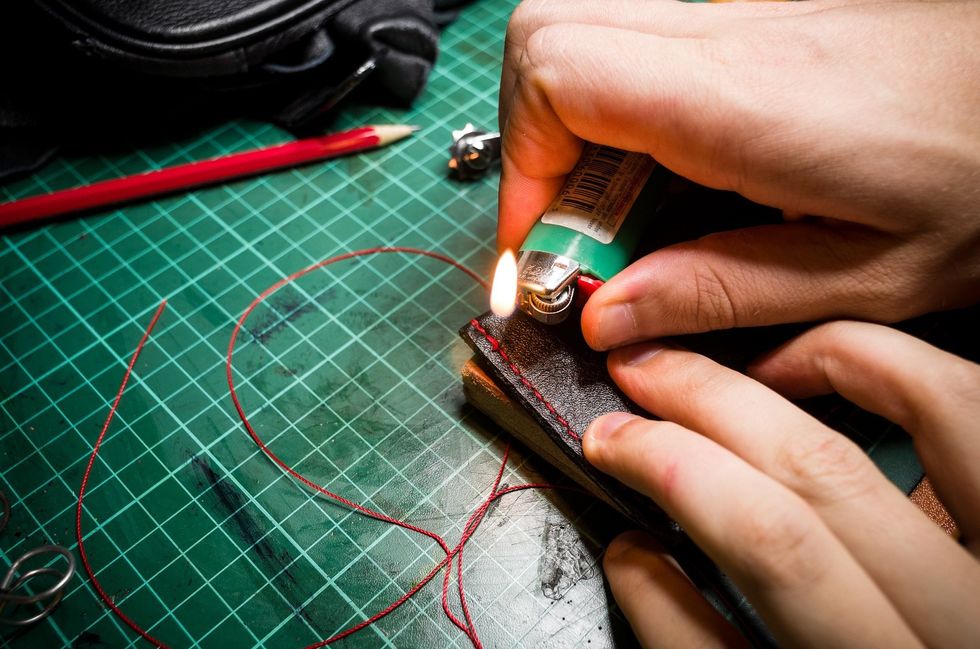 Cut the threads and melt the ends.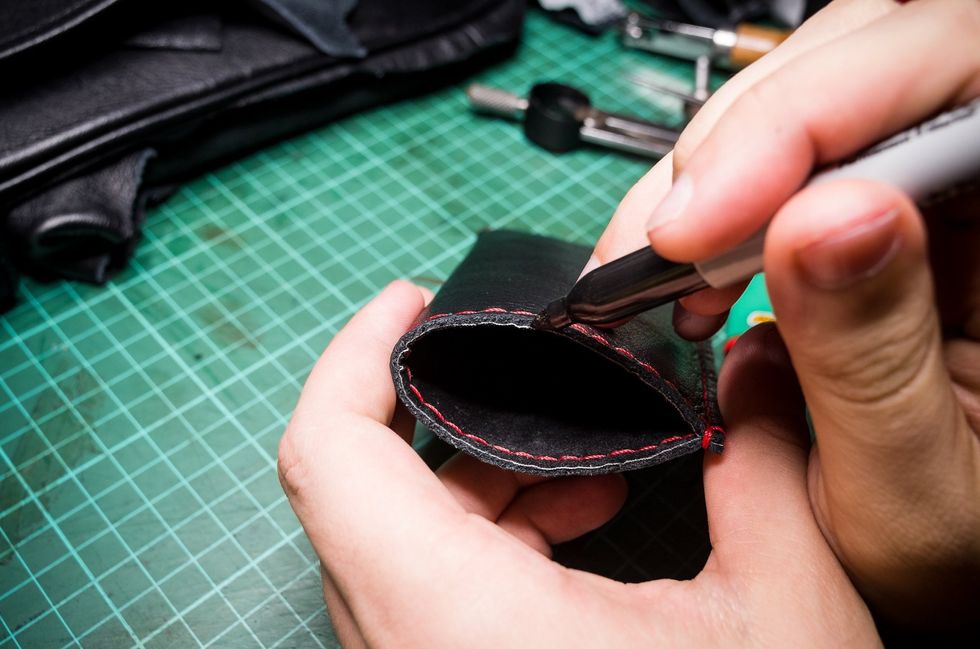 If your lining has a white edge, you can use a market to paint it black (if you don't have black dye)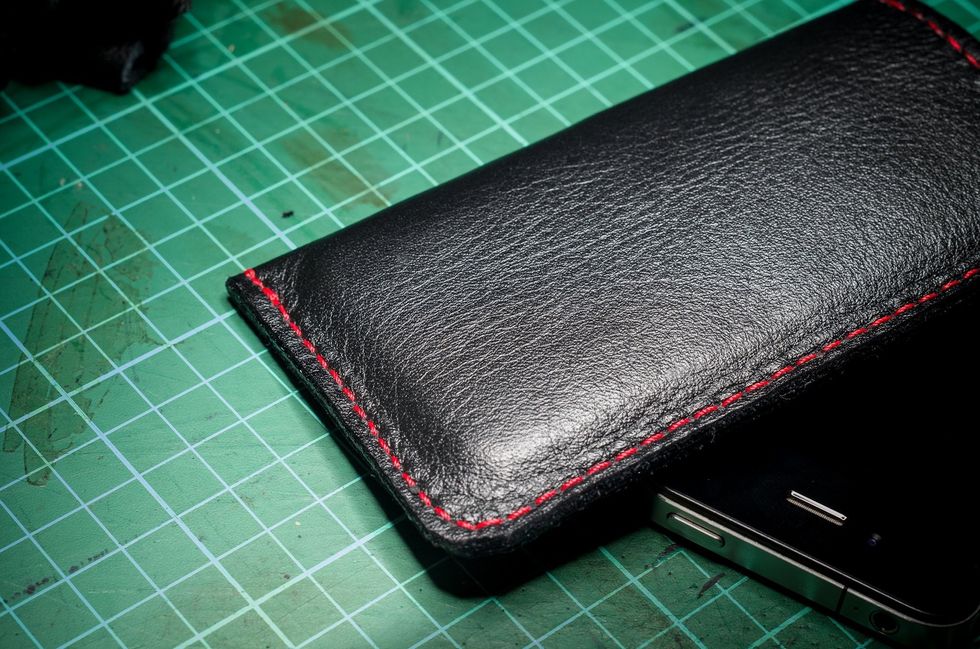 YOU'RE DONE! Enjoy your new phone sleeve (and use the remaining material for other projects!) Check out www.highonglue.com for more.
2.0 Needles
Thread
Old bag or jacket
Glue
Scissors or scalpel
Ruler
Sewing awl or something similarly sharp
Attila Acs
I want you to make things!\n\nCustom leatherwork (cases, bags, wallets and sleeves for gadgets).