How to start being a polymer clay artist
This guide will give insights into the tools, clay colours and other essentials needed to start sculpting your very own art pieces.
341
Polymer clay is a hobby/profession which has captivated the hearts of many people. You can make charms, figurines etc. for yourself or to sell them and make money. Basically, create whatever you want.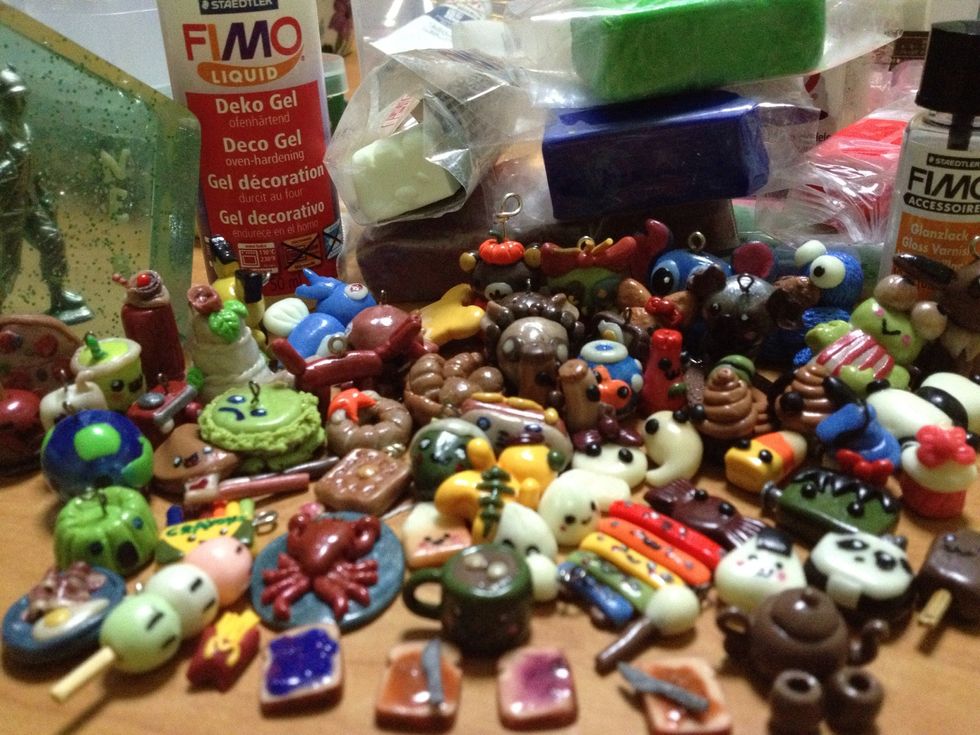 These are some of my own polymer clay pieces I have crafted by myself or have been inspired by the many other polymer clay enthusiasts.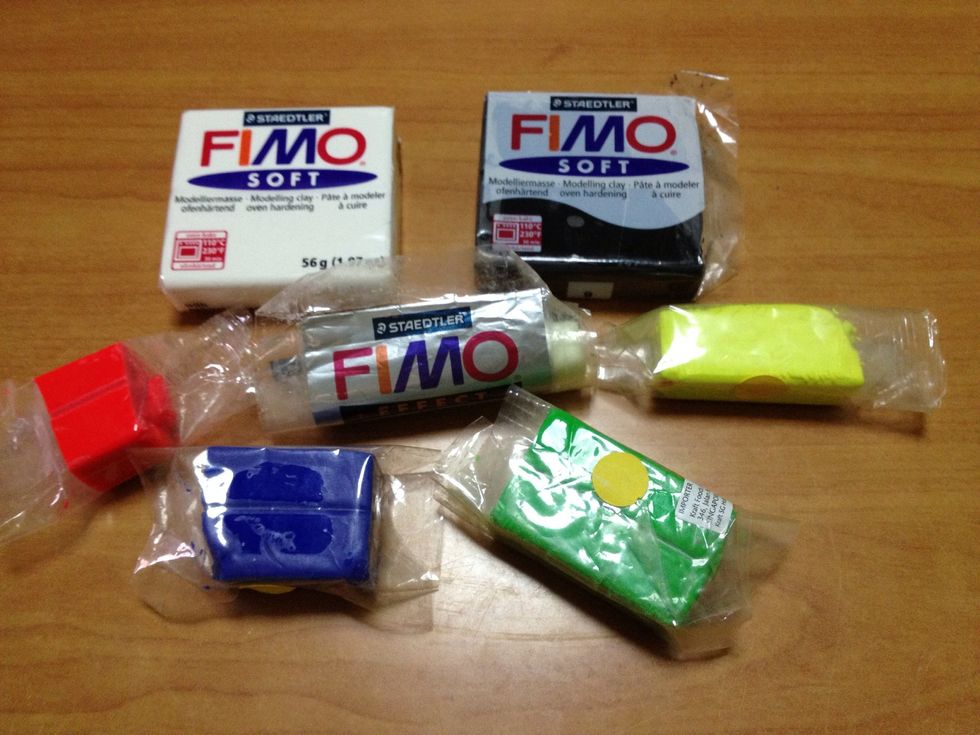 These are the polymer clay. The price per block is about S$4 for Fimo polymer clay at Popular bookstores. If you decide to go for Premo brand, it's about S$5. Different brands have slight variance.
If you're a beginner and is unsure on whether you're going to continue this hobby, I suggest buying the primary colours, together with black and a lot of white. You can mix them to get other colours.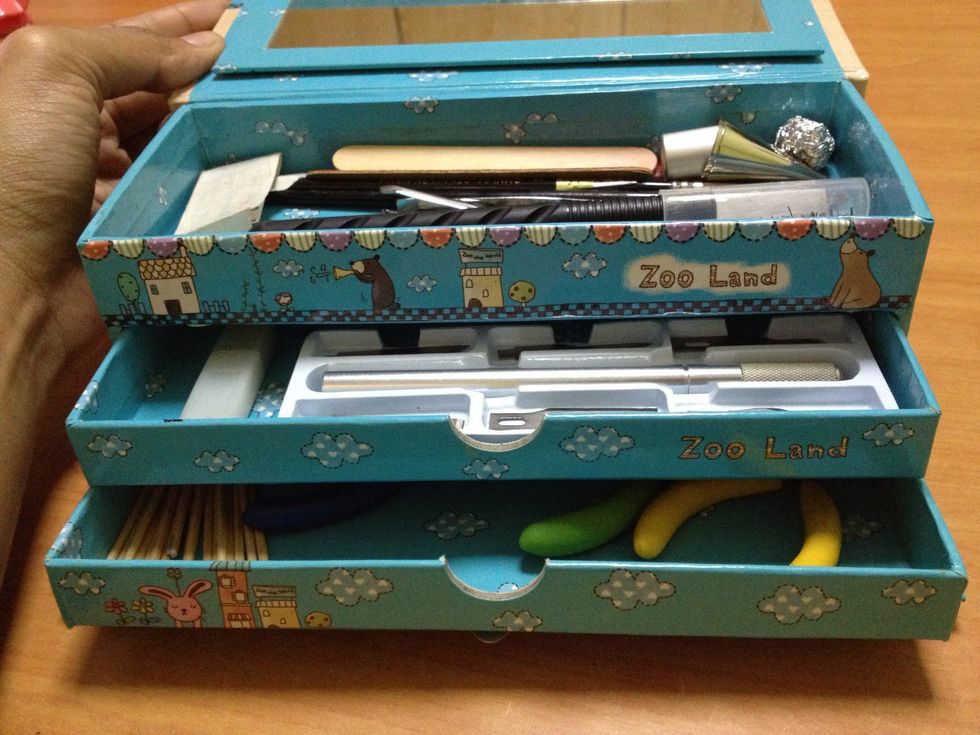 This is my tool box were I keep my craft knife, ball tools, etc. It's important to keep organise as you grow your polymer clay hobby.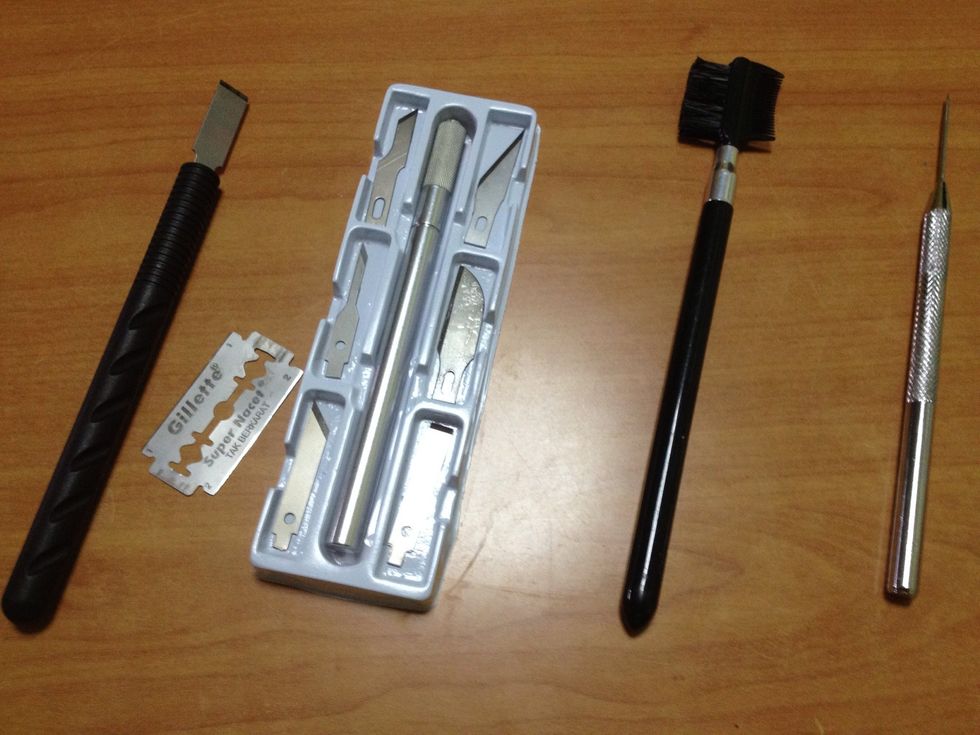 1 Scraper to lift up a clay piece stuck to surface. 2 Blade to help cut a chuck of clay from block. 3 Craft knife essential to create different edges, shapes. 4 Brush to add texture (e.g. biscuit).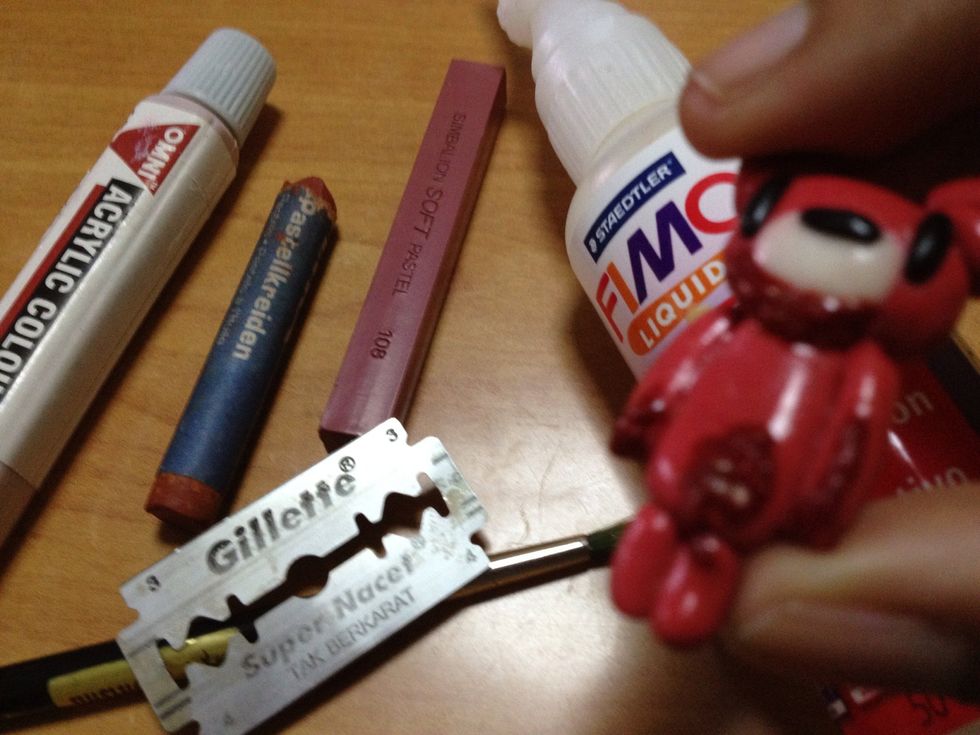 Solid polymer clay is unable to give certain effects (e.g. blood). Liquid polymer clay can be bought at S$10. Mix it with acrylic paint, oil or soft pastels to attain different textures (e.g. chunky).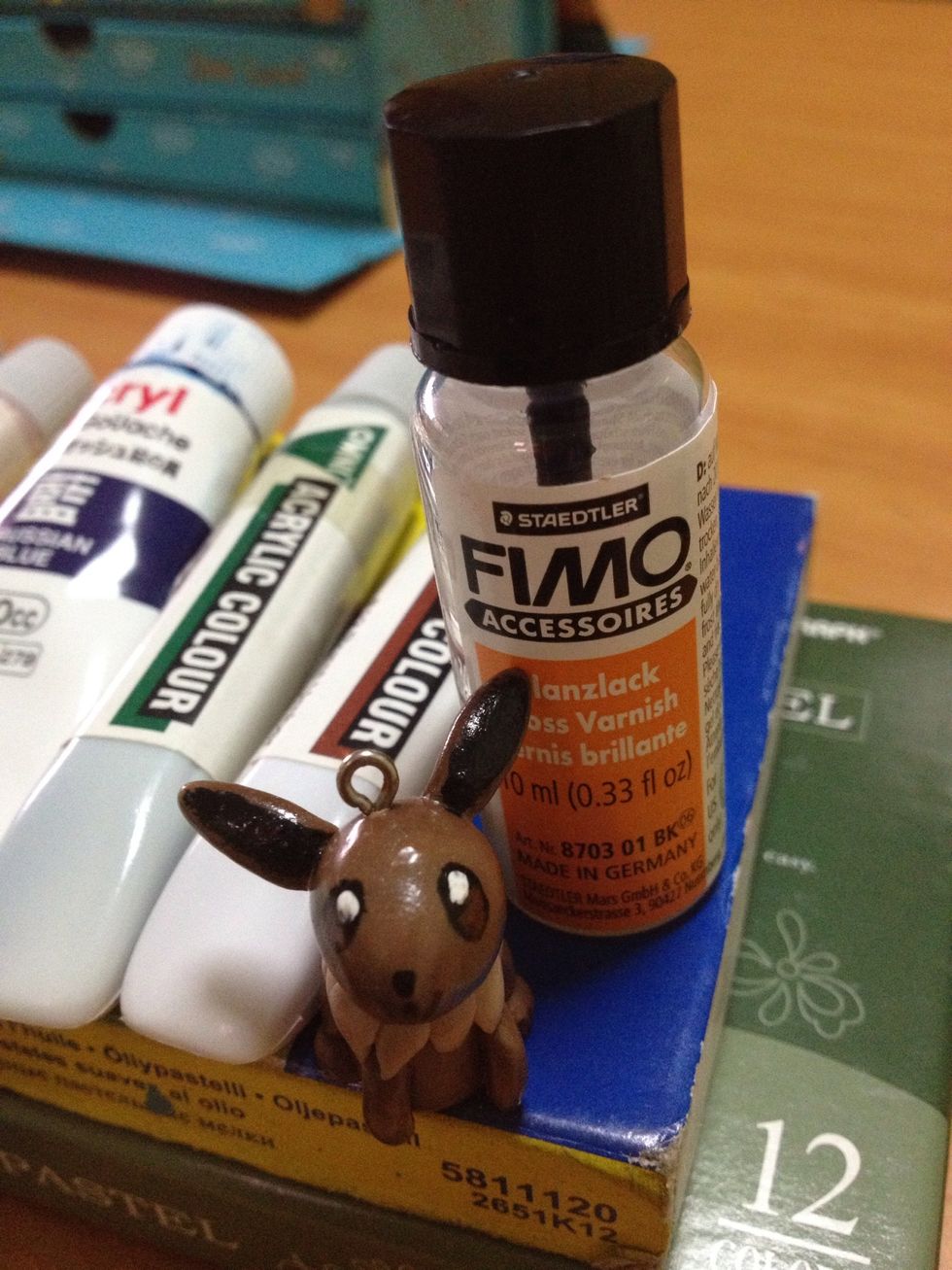 Take note, when adding acrylic paint to your baked polymer clay, glazing is a necessary finishing step to secure your paintwork.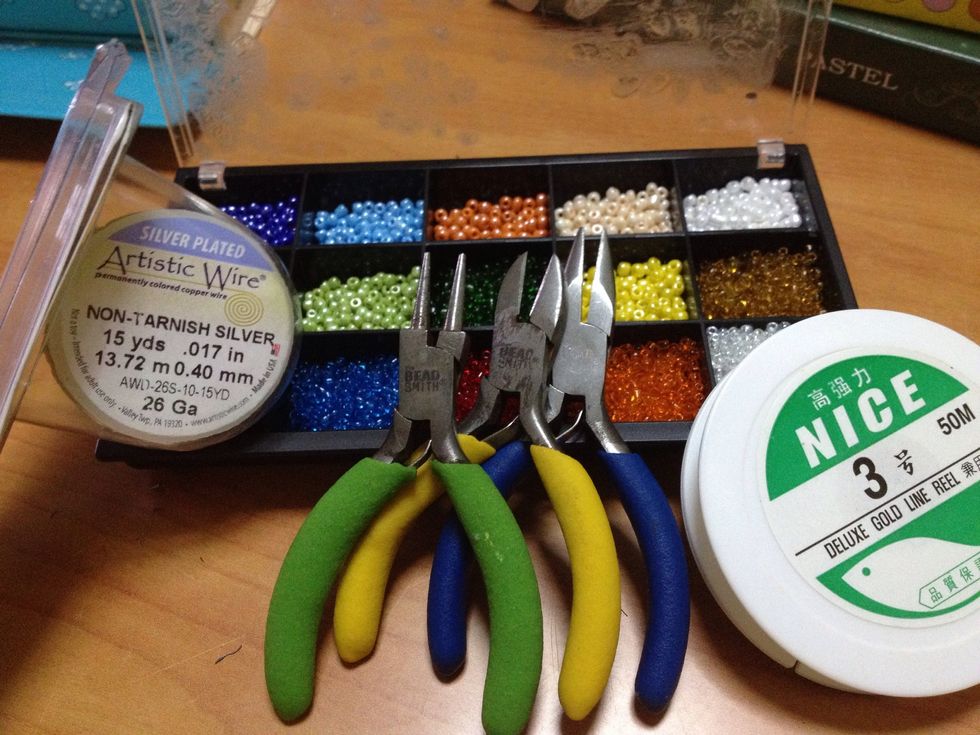 After you've created a charm, you might consider turning it into jewellery (don't forget to put an eye pin into your polymer clay!).
To create a pair of earrings, silver wire, earring hooks and of course, your already inserted eye pin into your art piece are needed. Twist the wire around your charm and connect it to the hooks.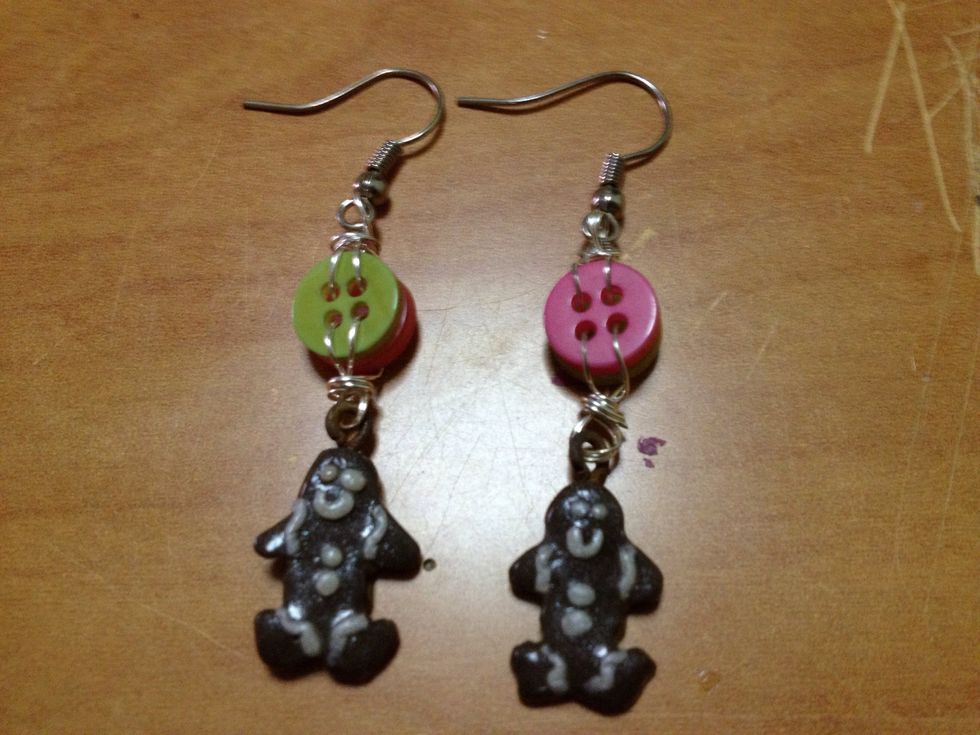 I added some buttons to these Gingerbread man earrings.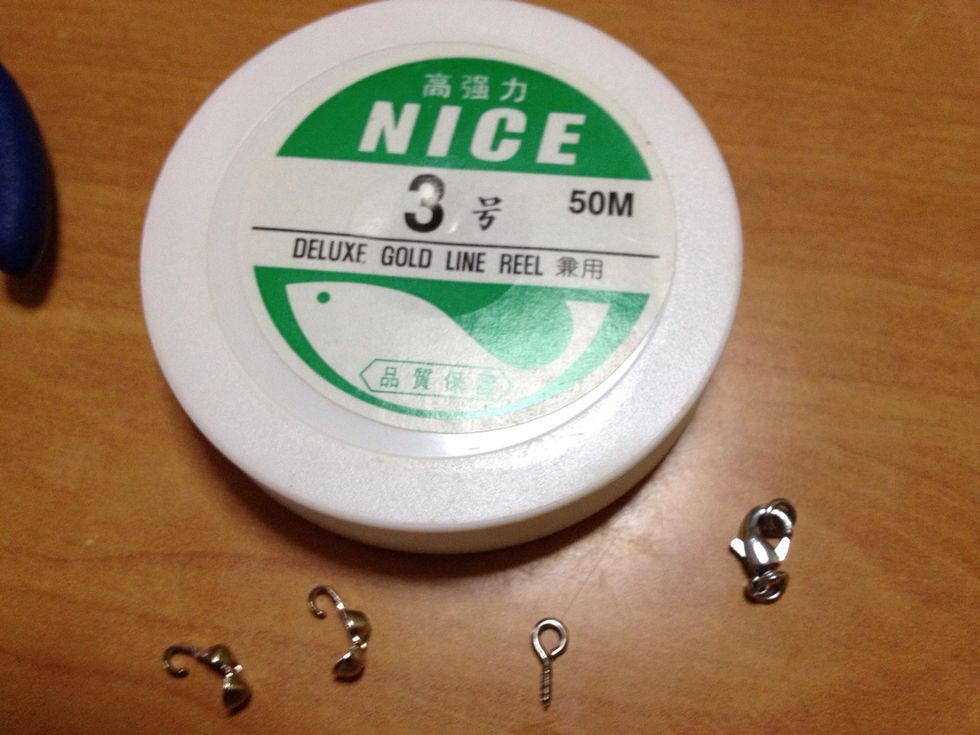 To make a bracelet, buy some fishing line, some ends for the bracelet, and a lobster hook (extreme right). REMEMBER YOUR EYE PINS ARE ALREADY INSERTED INTO YOUR ART PIECES.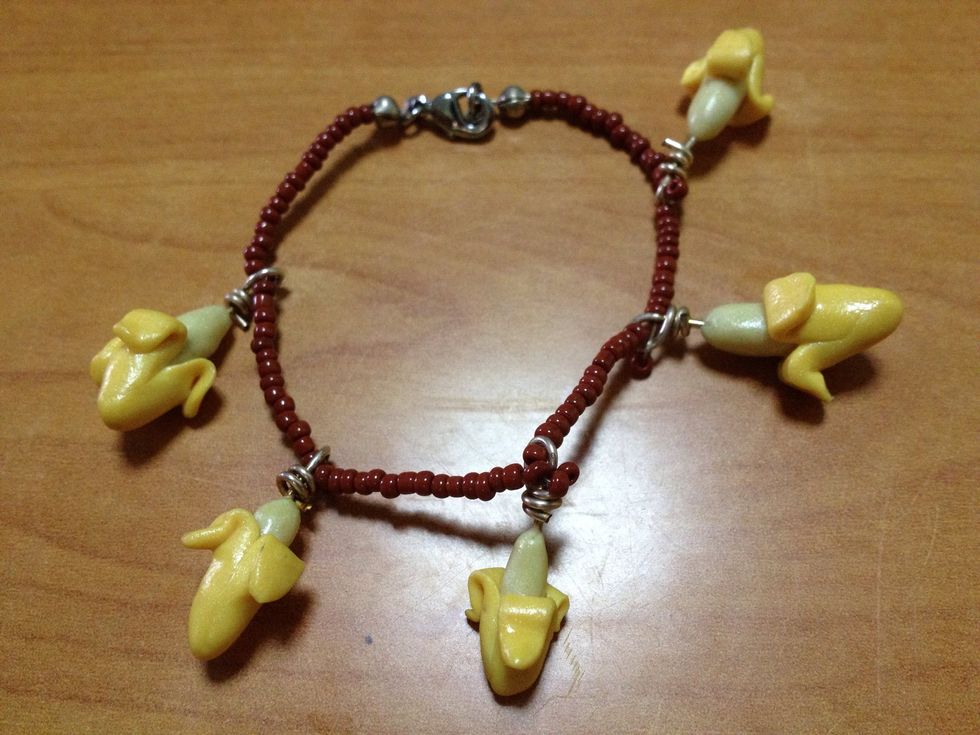 Banana bracelet :)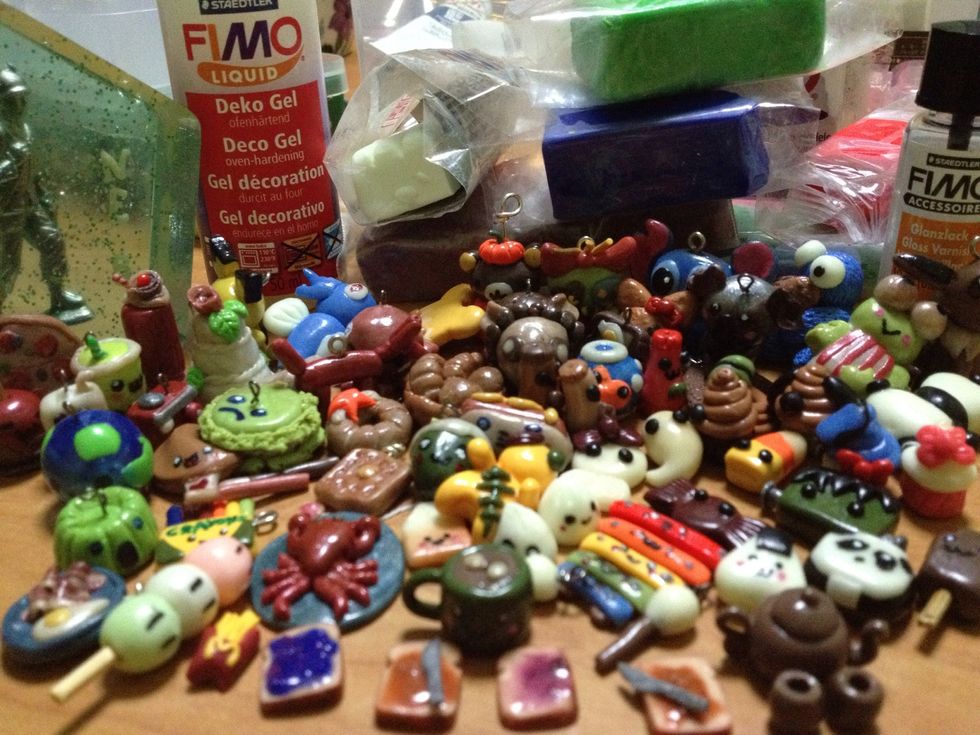 Last but not the least, get a box with different compartments to sort your charms. I've got one, time will tell when I'll do a charm collection video on my YouTube channel ;)
Polymer clay
Ball tools
Craft knife
Acrylic paints
Findings (*eyepins)
Tile (or a not stick surface)
Oil and soft pastels
Liquid polymer clay