Start and Finish Your Friendship Bracelets: 3 Ways
33
If you need help or clarification, feel free to comment. You can also alter some of these.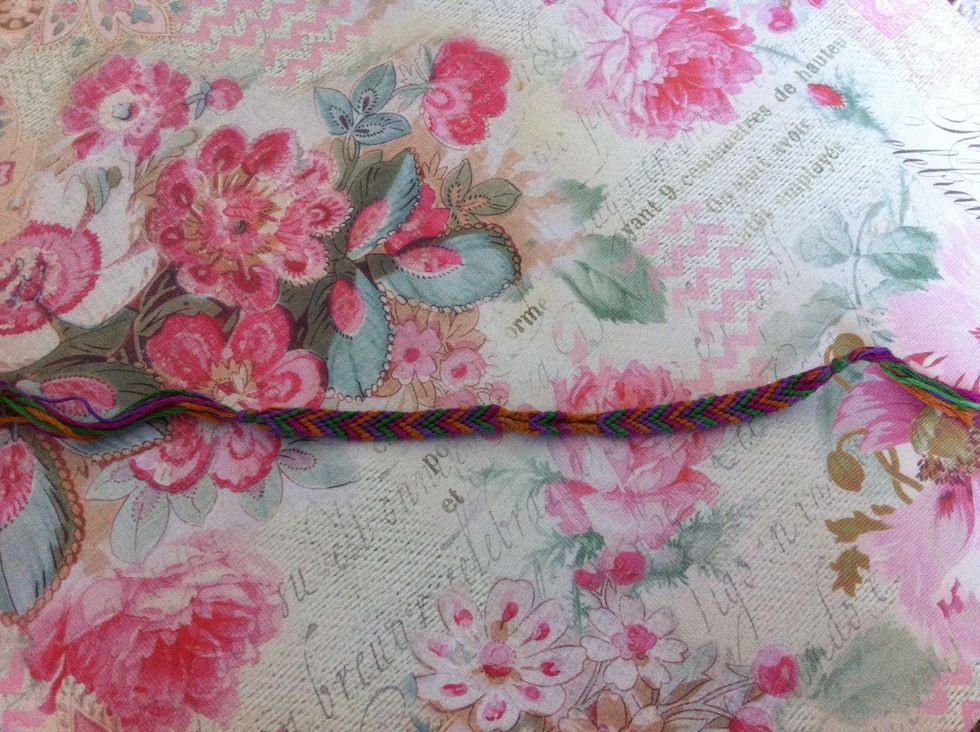 #1: the easy way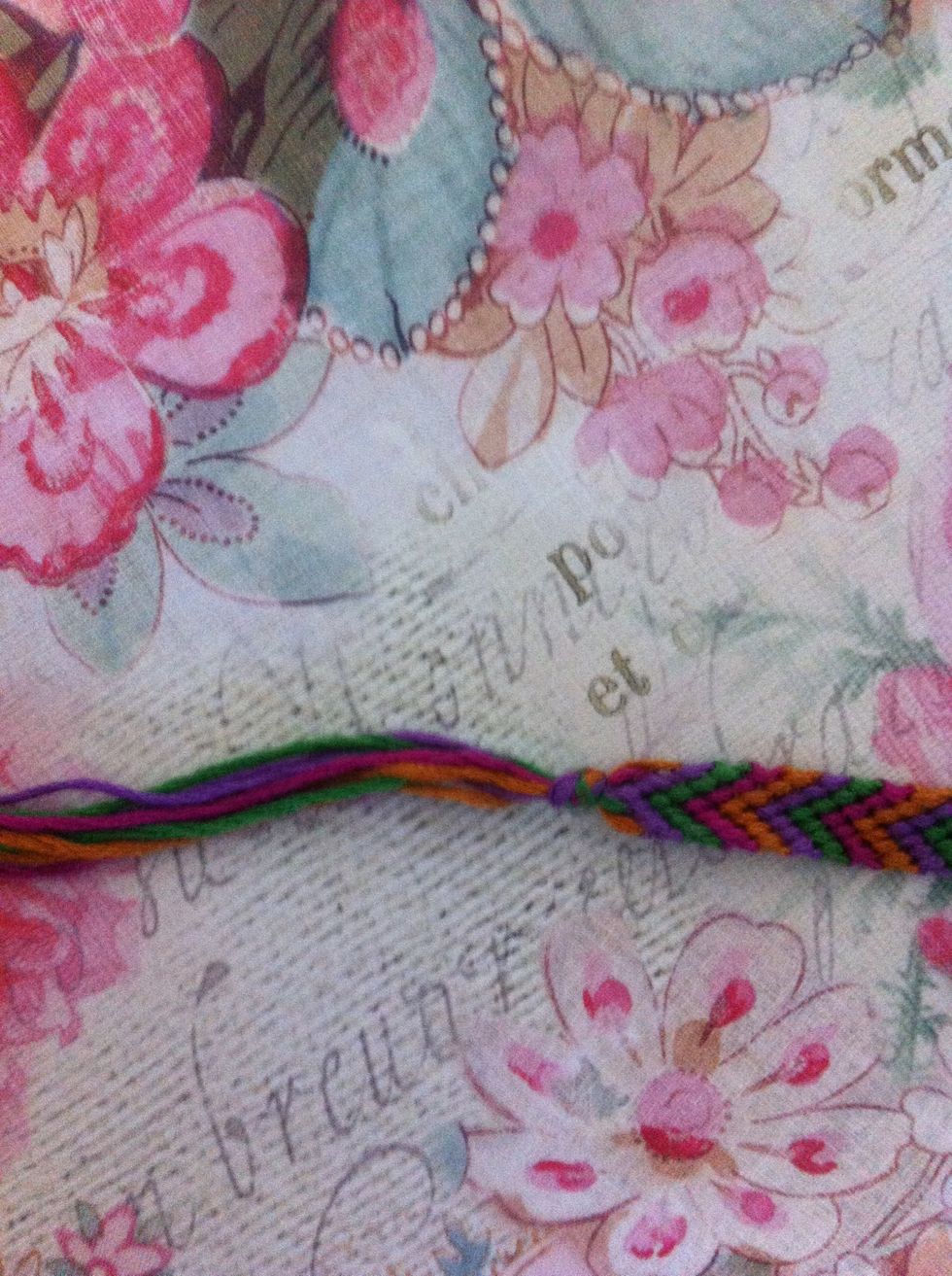 Tie a knot at the beginning and ending of your bracelet. Let it string at the ends stay the same. Tie both ends together on your wrist.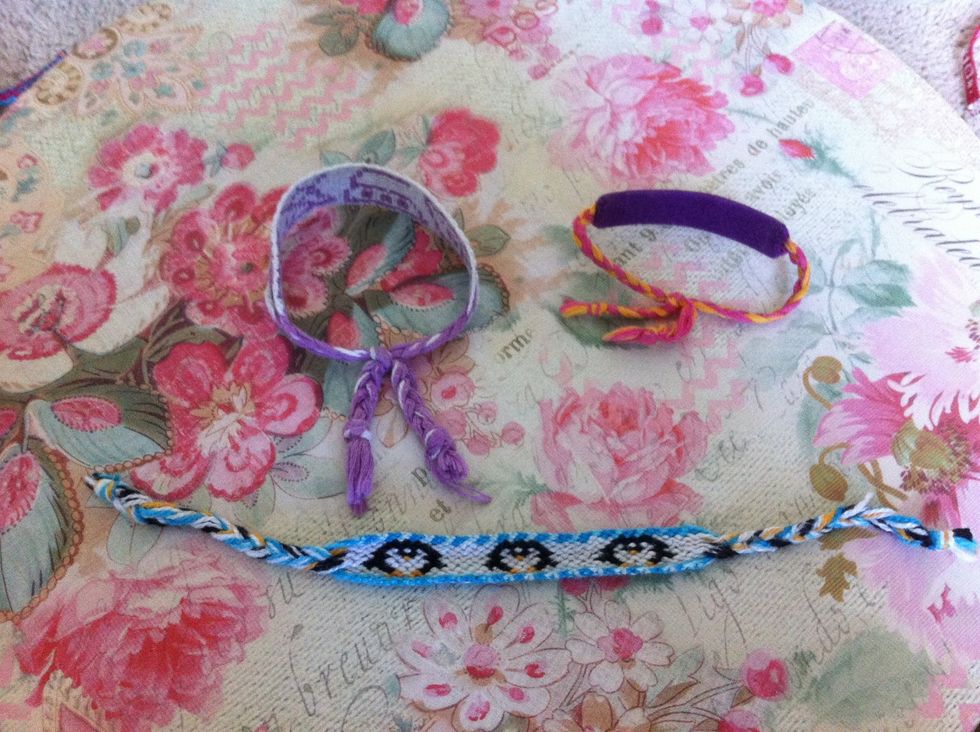 #2: braided ends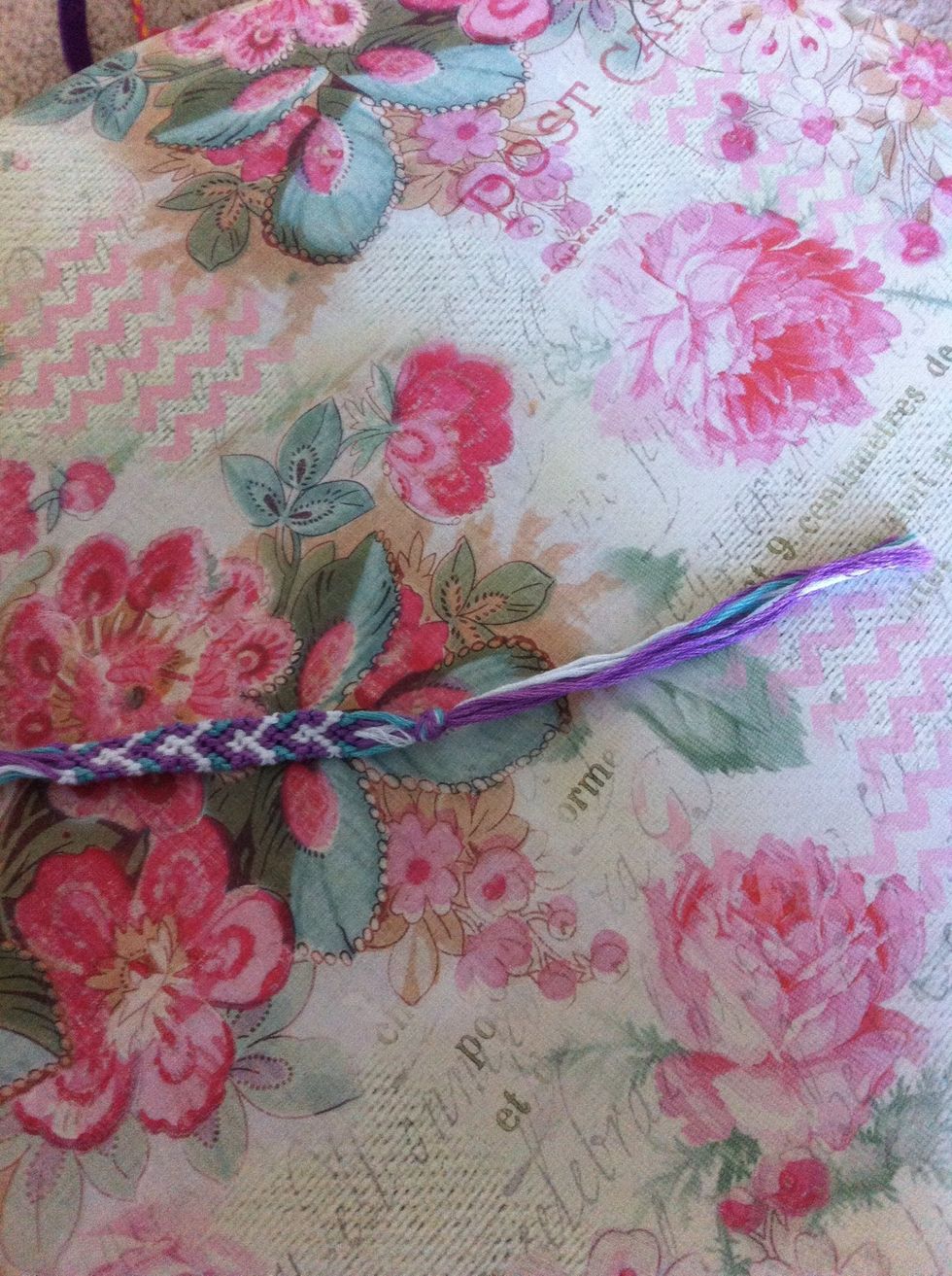 I usually tie a loose knot at the beginning leaving about 2-3 inches at the end for braiding.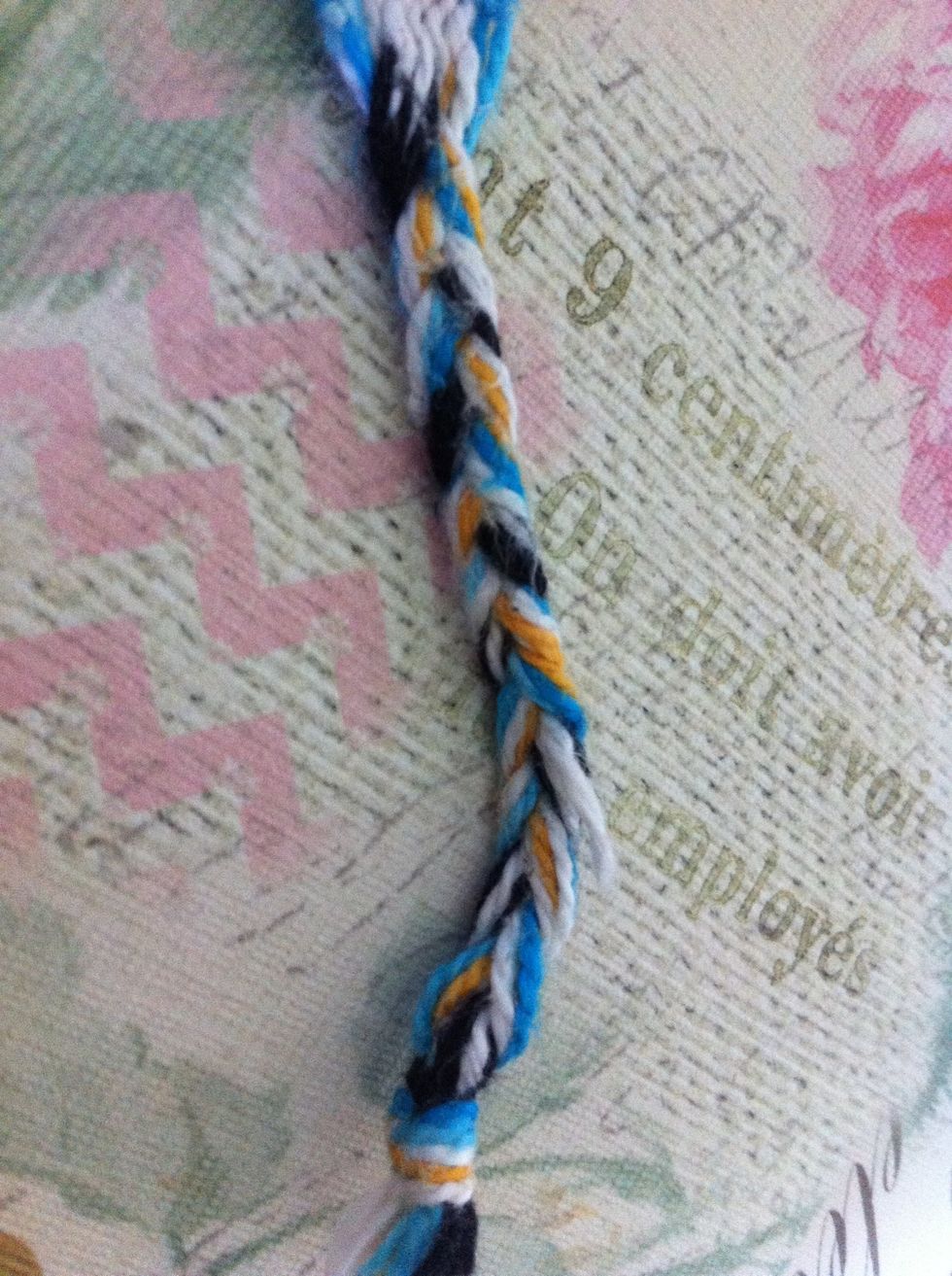 After finishing the bracelet, I braid both ends then secure with a knot. Option 1: tie around wrist. Option 2: make an adjustable knot.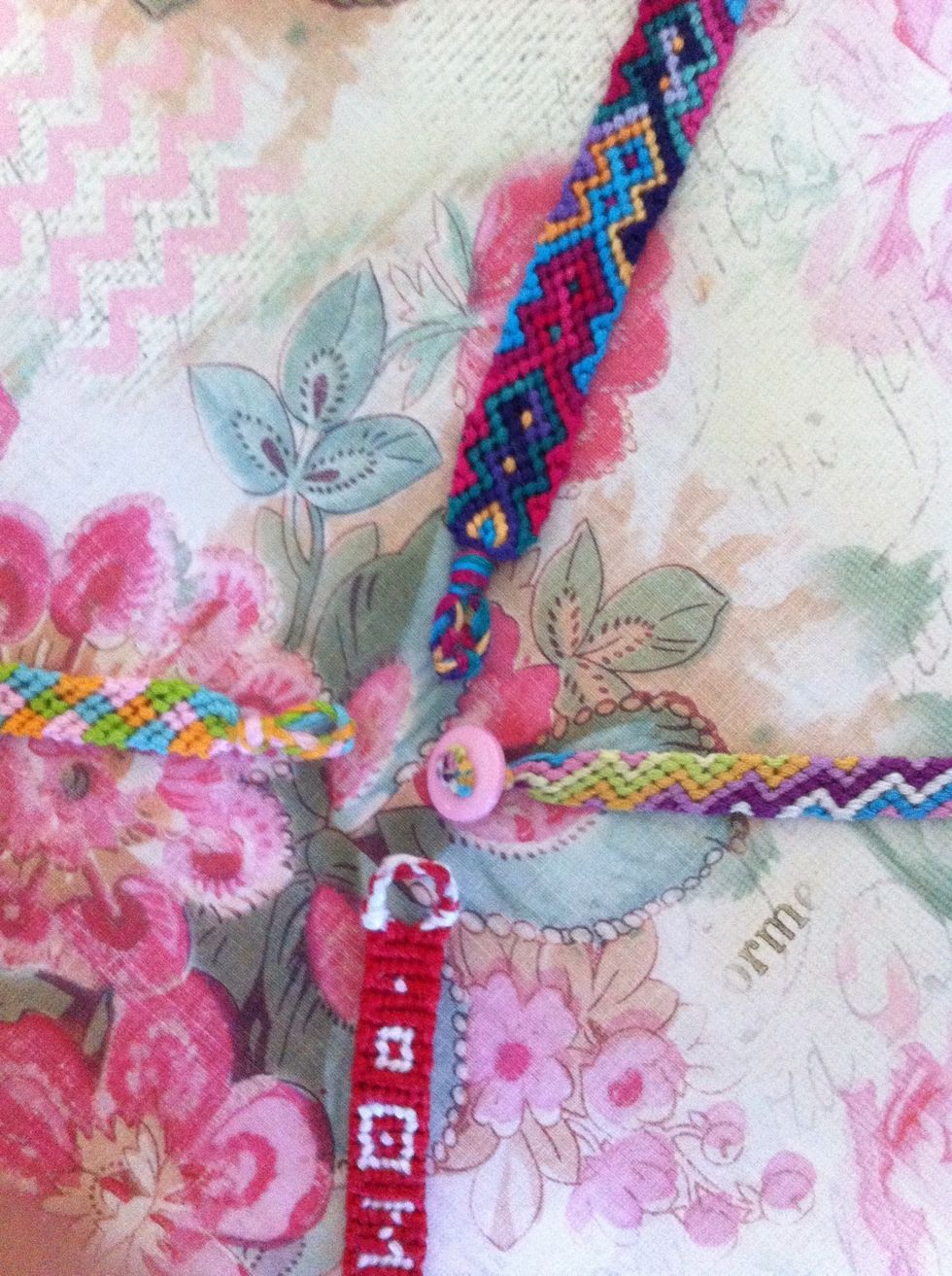 #3: button and loop
This works best when you have two strings that could be one string folded in half. Examples: the flip-flop friendship bracelet, abbaabba or anything similar.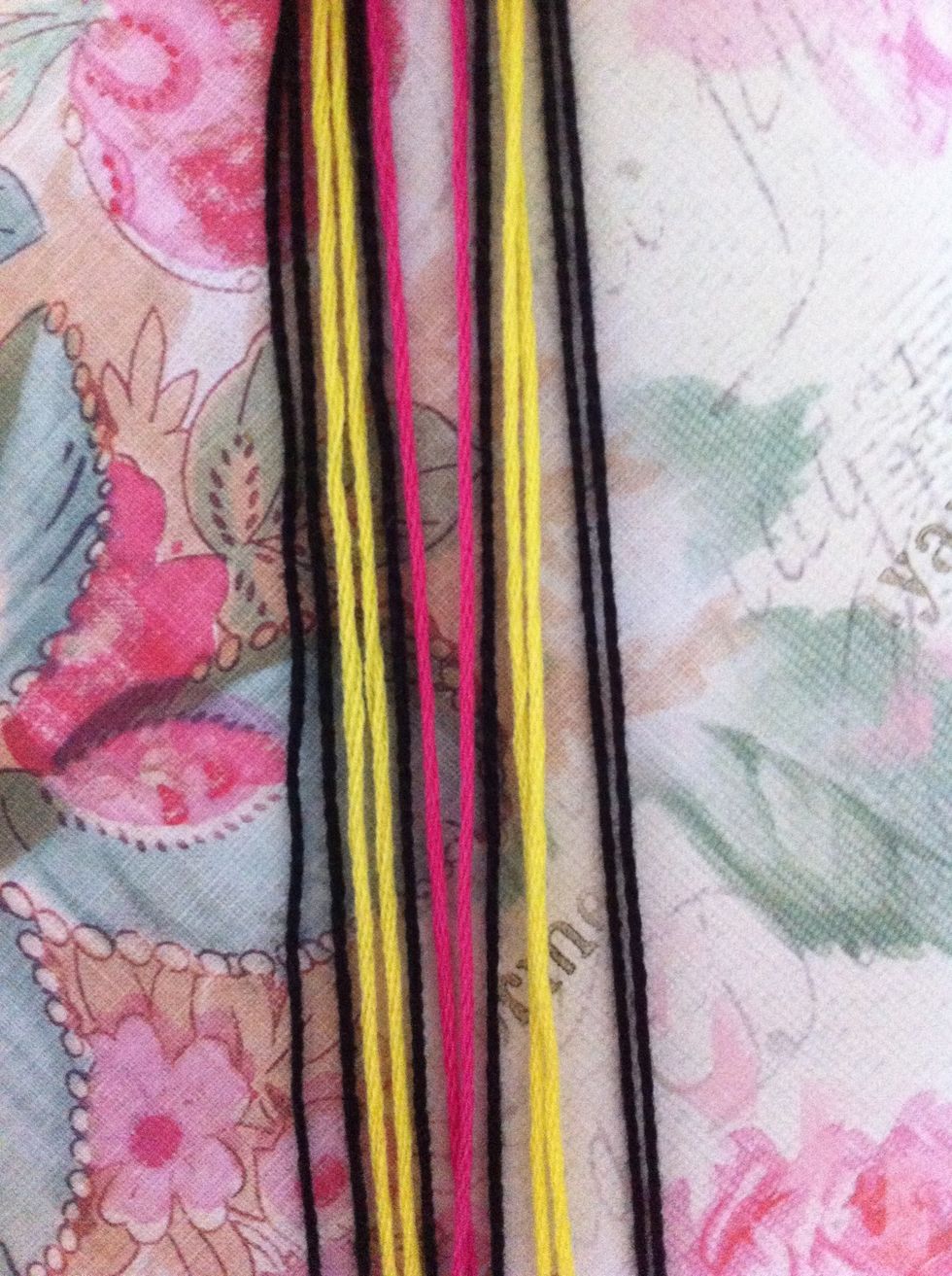 This may look like 12 strings, but it is actually 6 strings folded in half.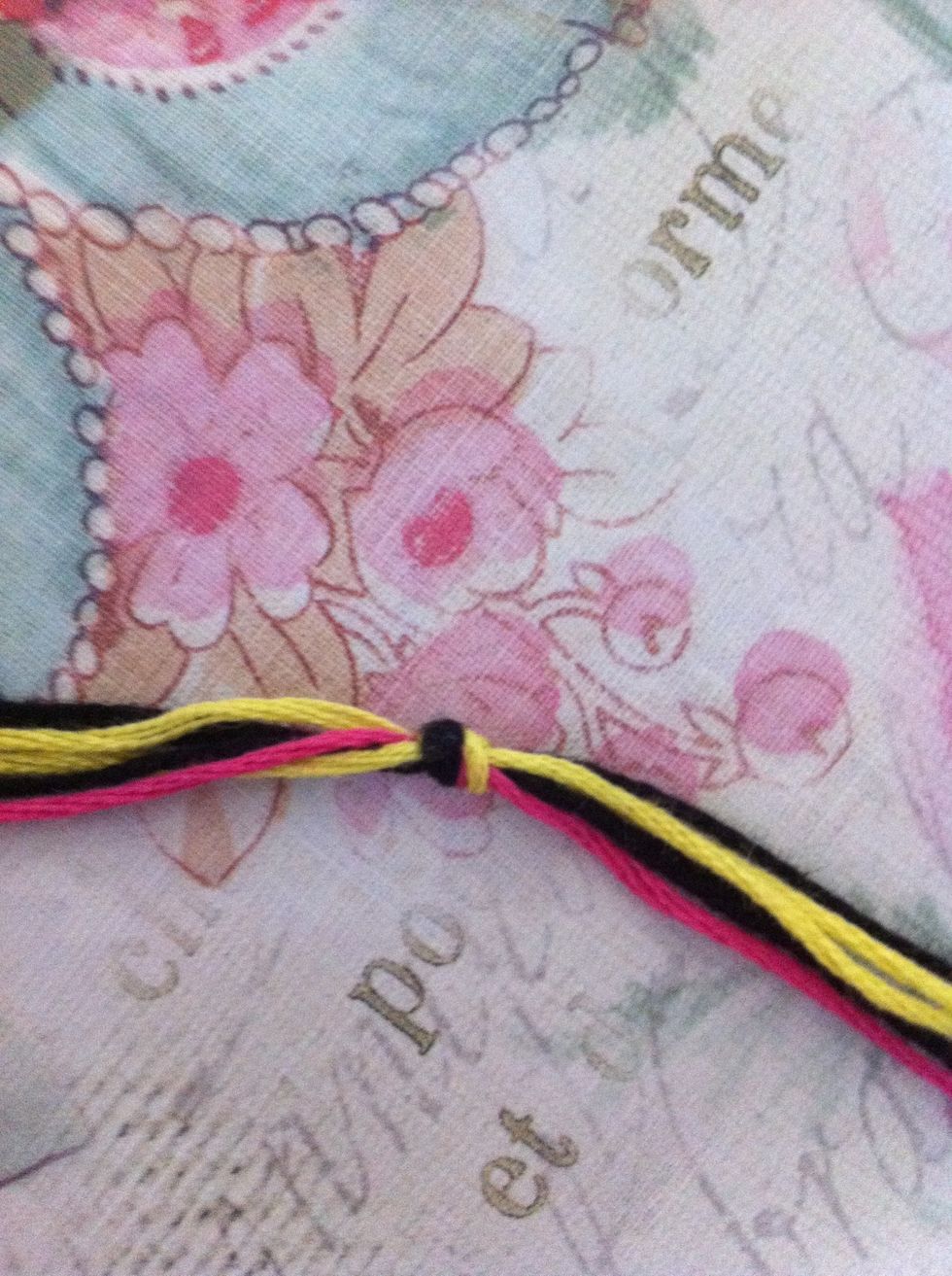 I like to tie a knot at the halfway point (where they fold in half).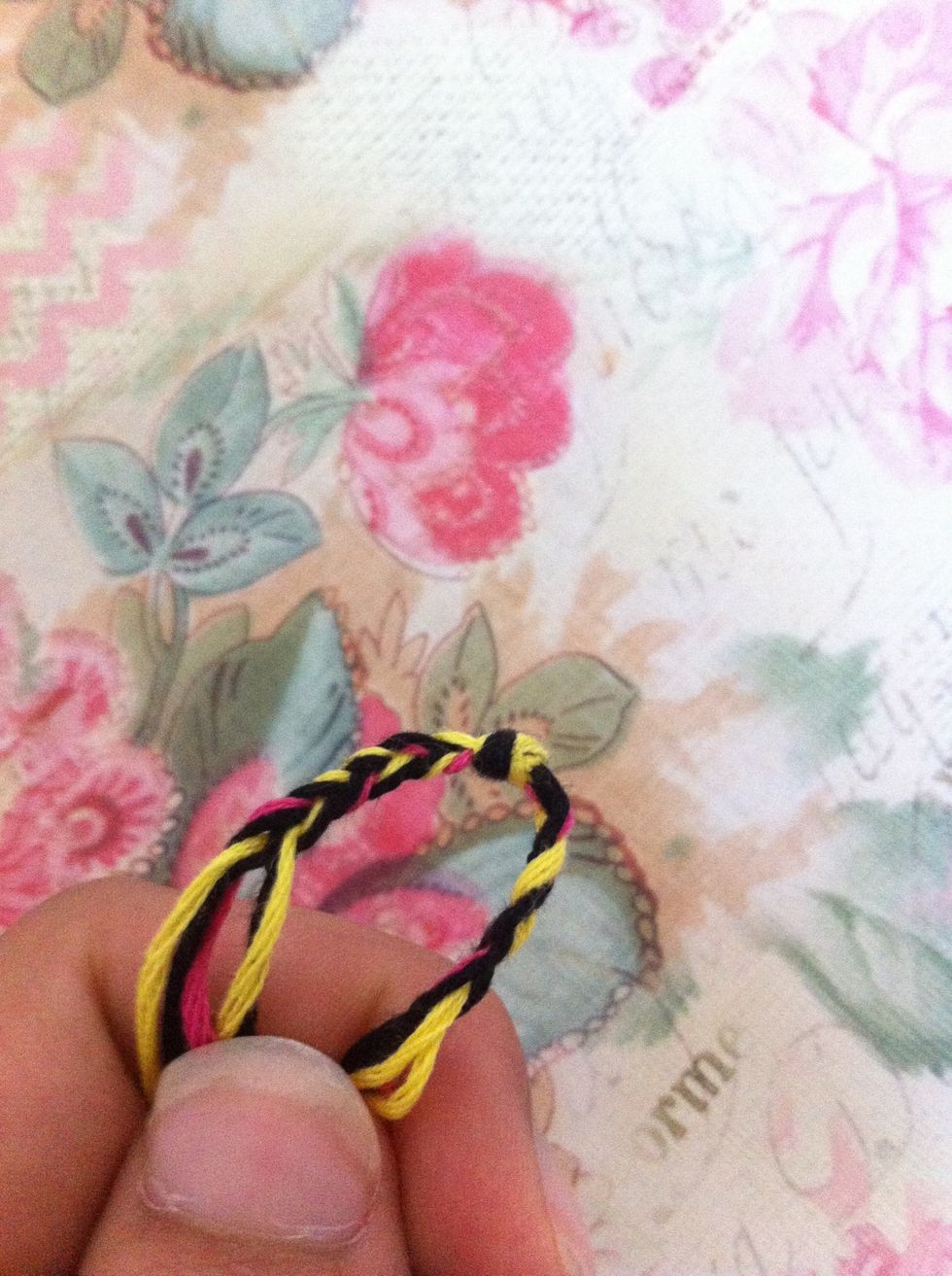 Braid down both side of the knot.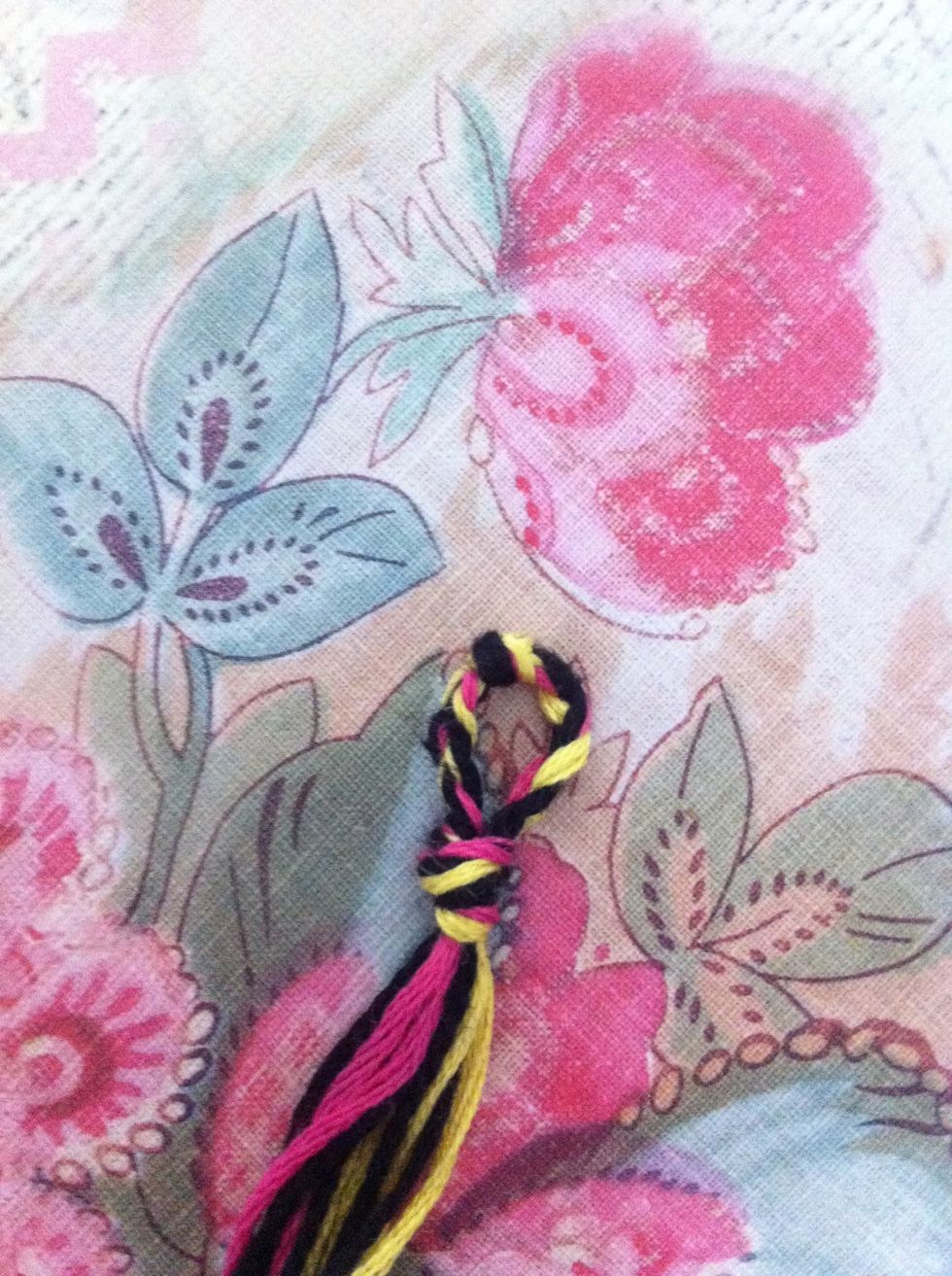 Make sure your button will fit and tie a knot, then, start your bracelet.
Tie a knot at the end of your bracelet.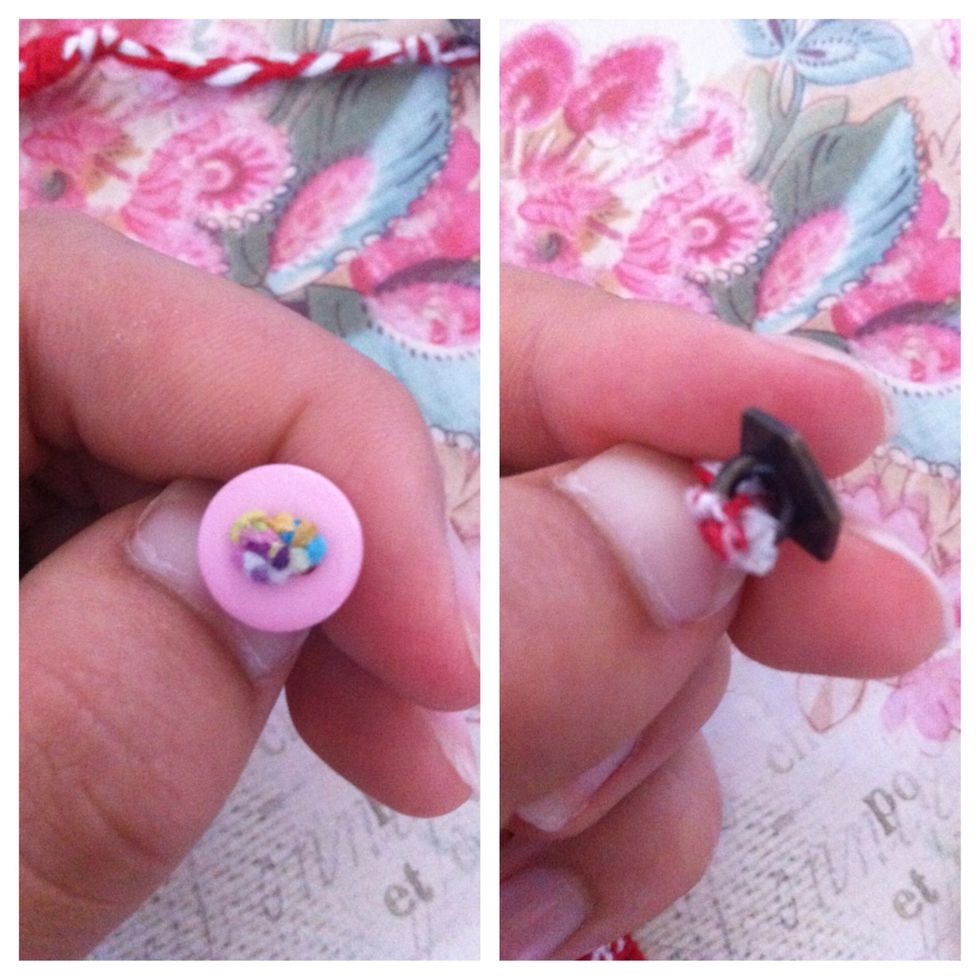 Tie bring the strings through the button hole(s) and tie square knots. Tie a knot with each string. Secure with permanent glue.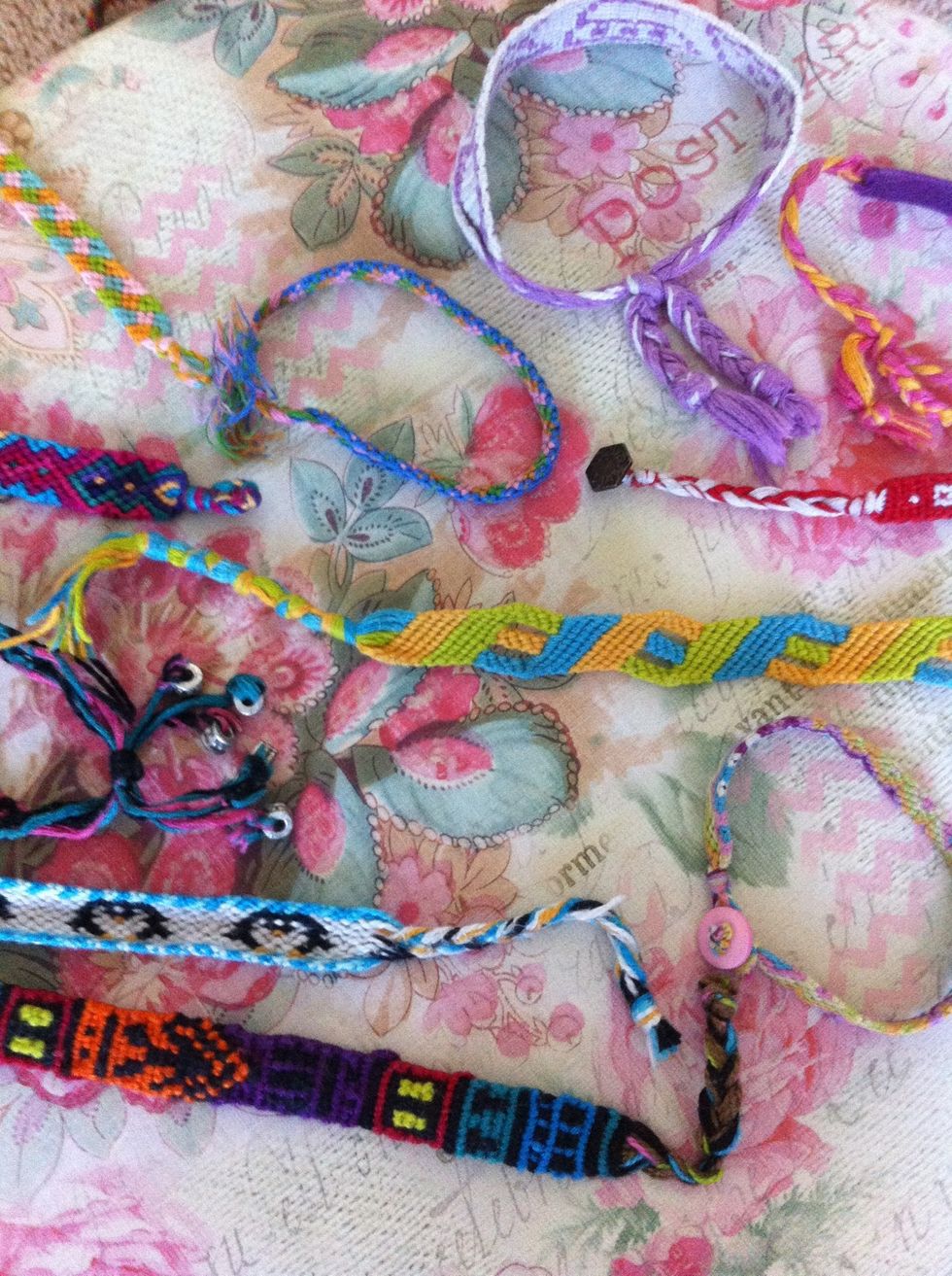 Enjoy your bracelet!