Go to WordPress.com, click the huge orange button that says, "Get Started".
Choose yourself an awesome, short, memorable blog name, username, and generally fill out the form.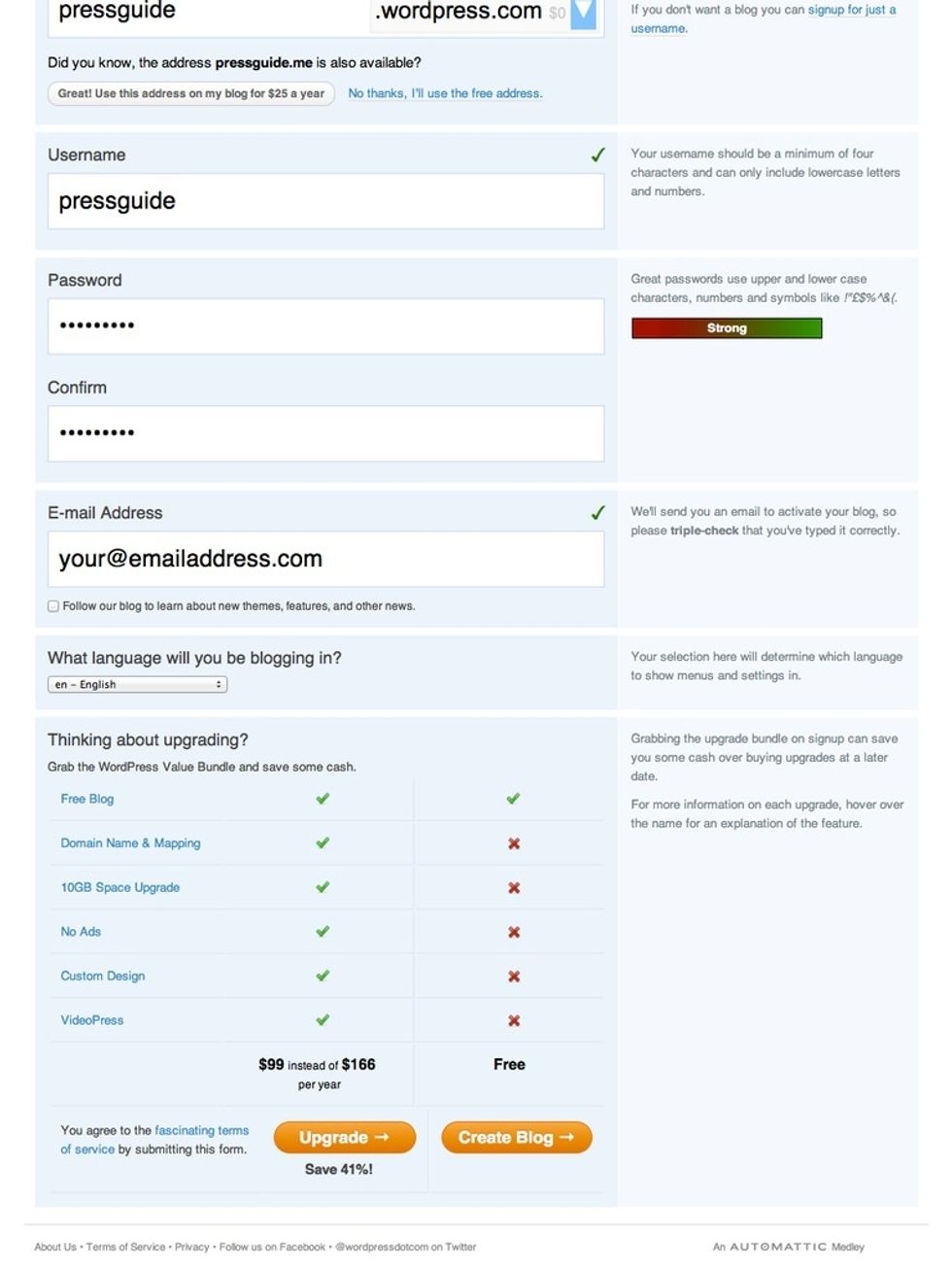 You can go premium at this point if you want, otherwise just hit "Create Blog" to get started for free.
You should now have an activation email. So just ignore this page for now, and click the button in that email...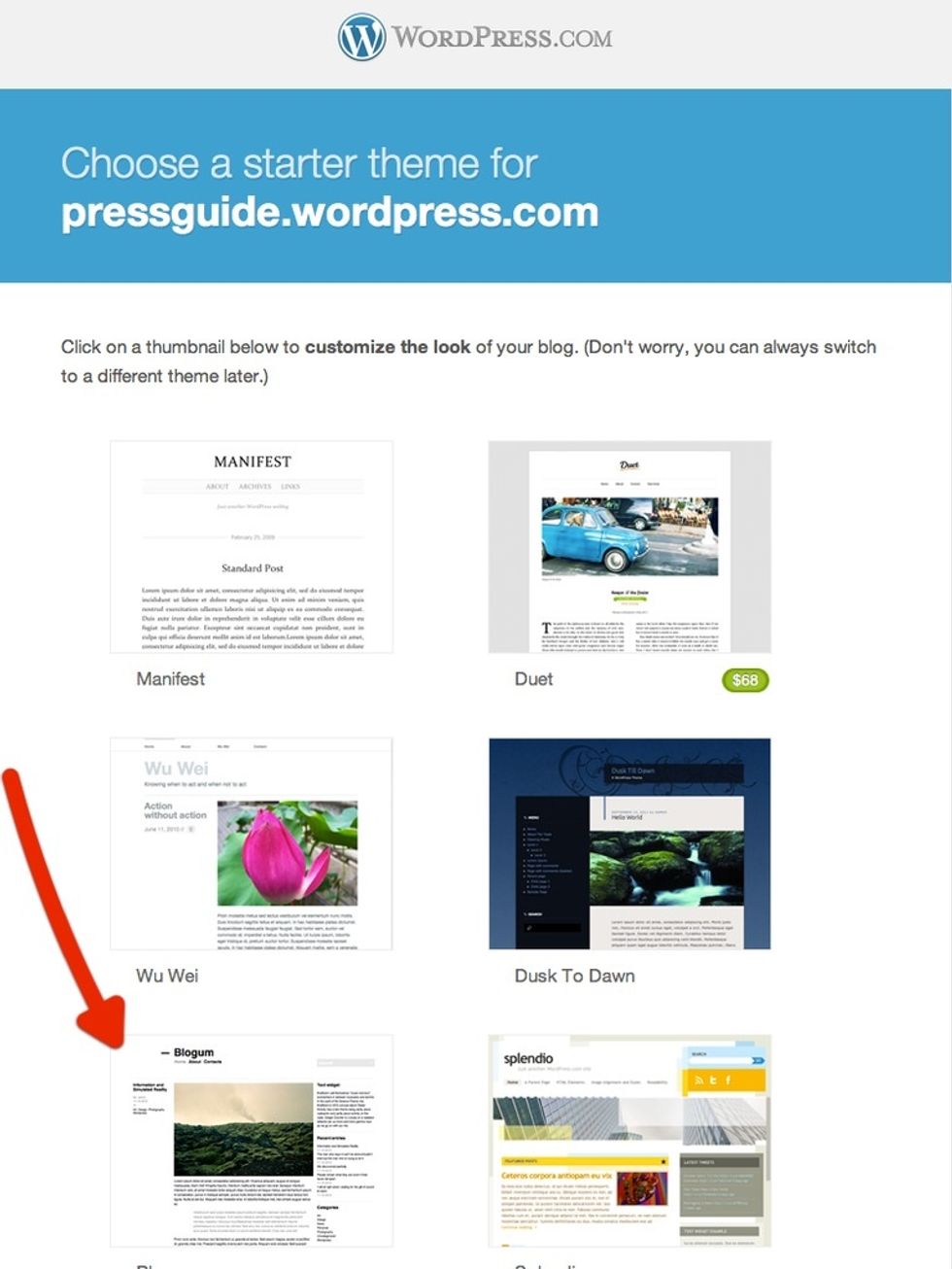 Blogs need to look like something, so pick a theme. For the sake of following along, I chose 'Blogum', so pick that one for now (you can change it later).
Once you've picked a theme, you get to see a preview (in the empty box on the left), just to be sure.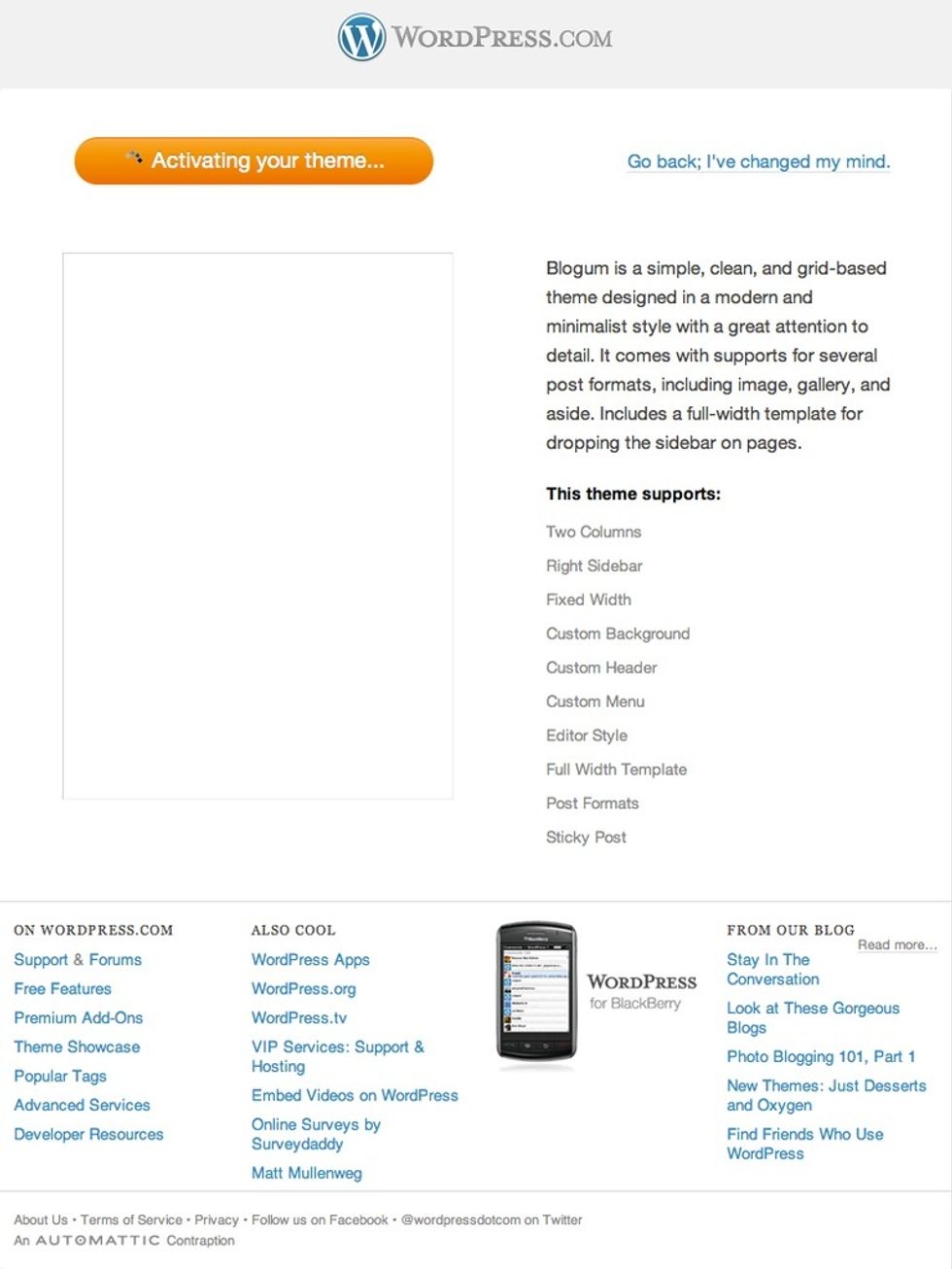 Click "Choose This Theme" and wait for it to activate... or click "Go back; I've changed my mind." if you don't like this one do much.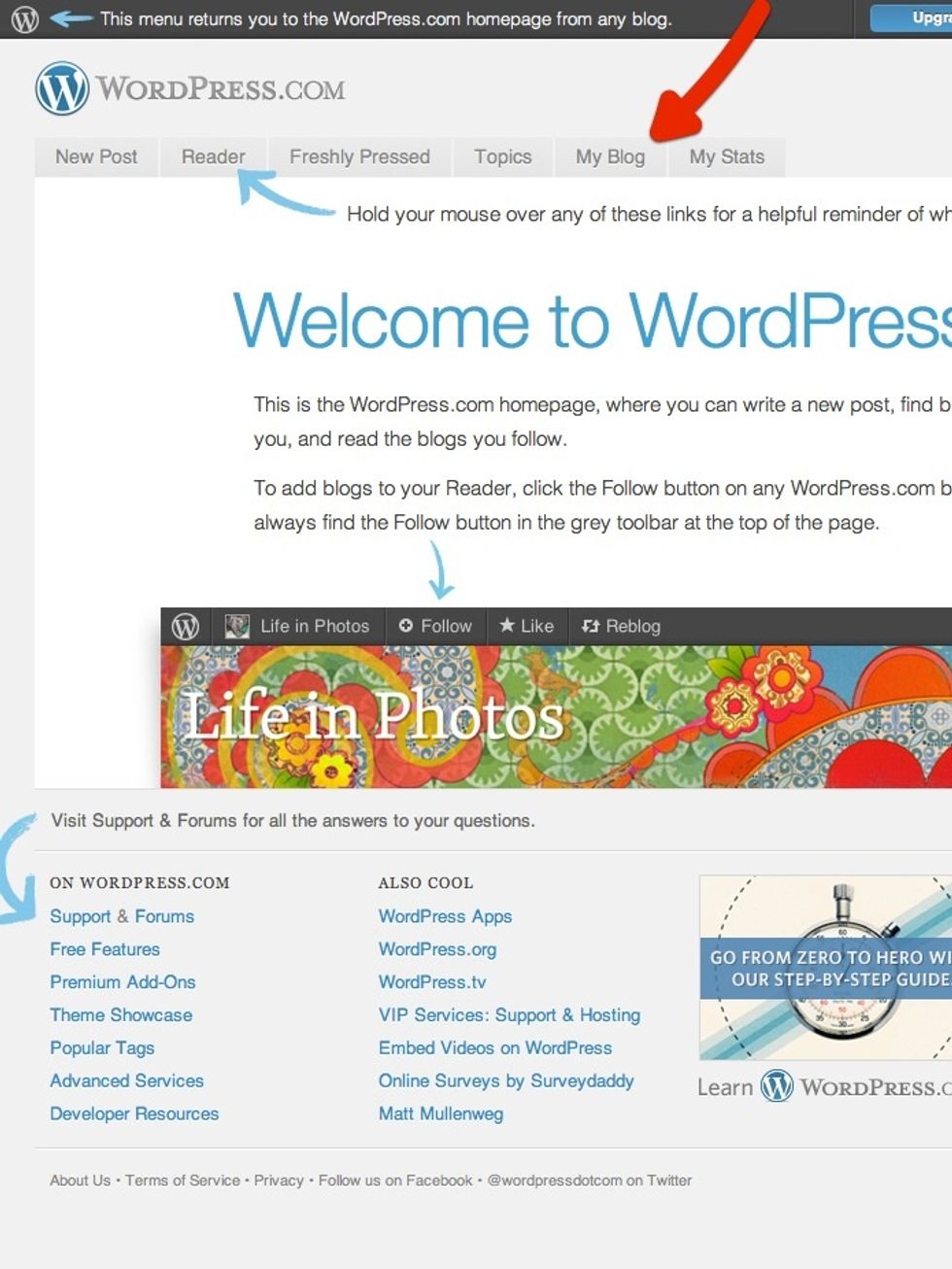 Now things are underway! That's essentially it, but now I'll show you how to add a post and tweak your widgets. Click the "My Blog" tab.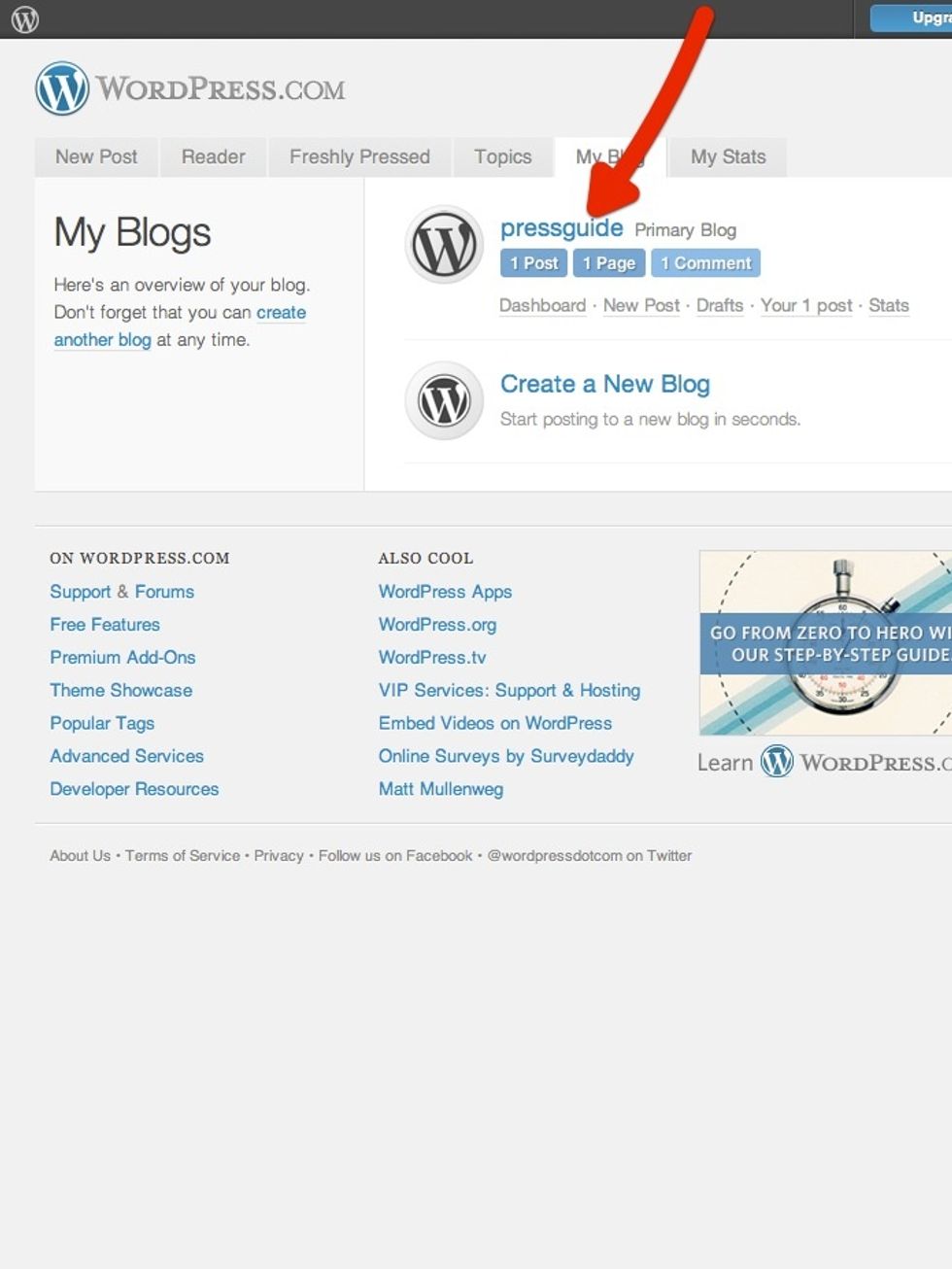 Let's take a look at what your blog is looking like so far... click your site's title, beside 'Primary Blog'.
Ta-da! Your new blog!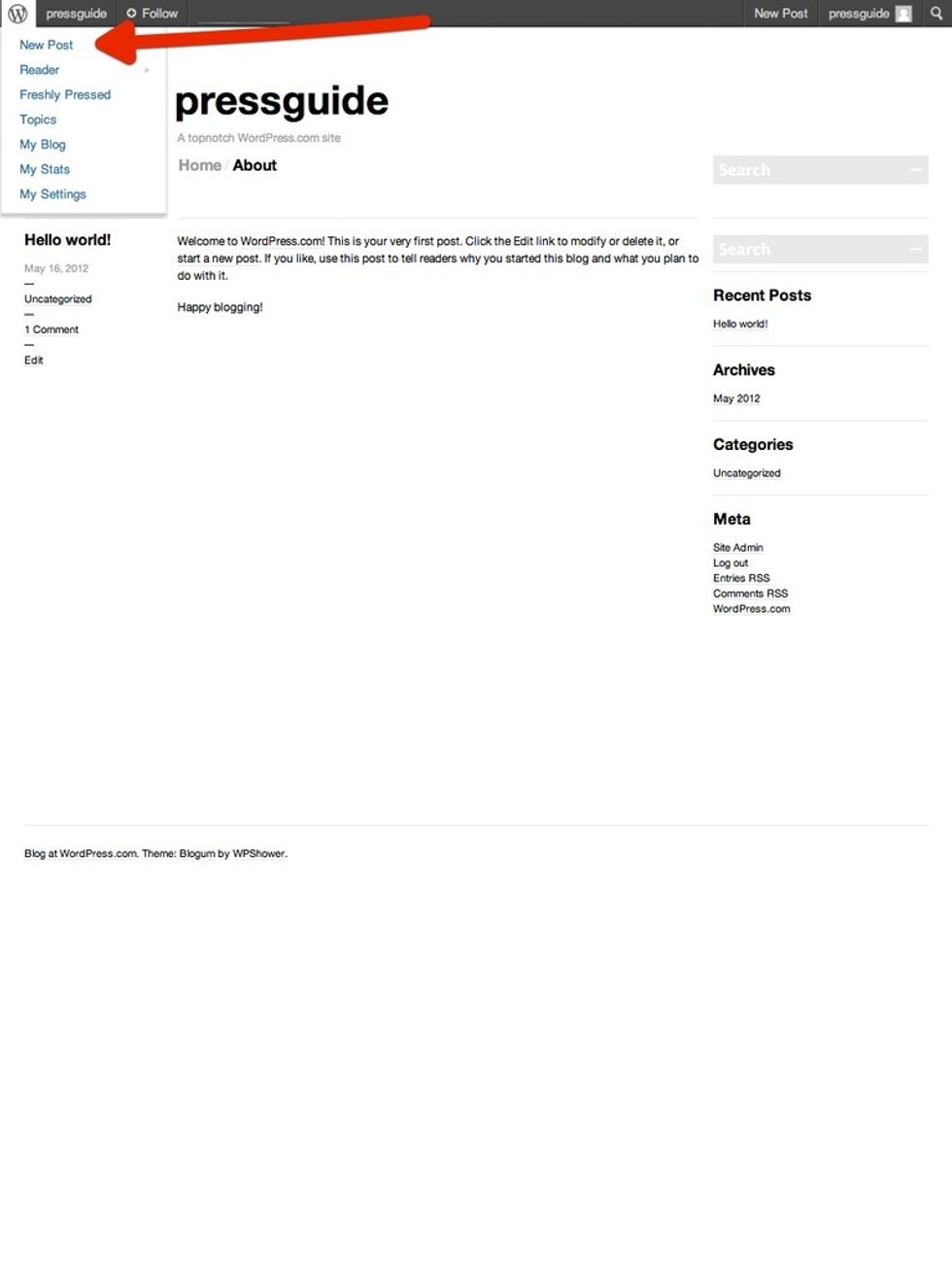 Let's add your first post. Move your mouse over the 'W' logo at the top-left, and click "New Post".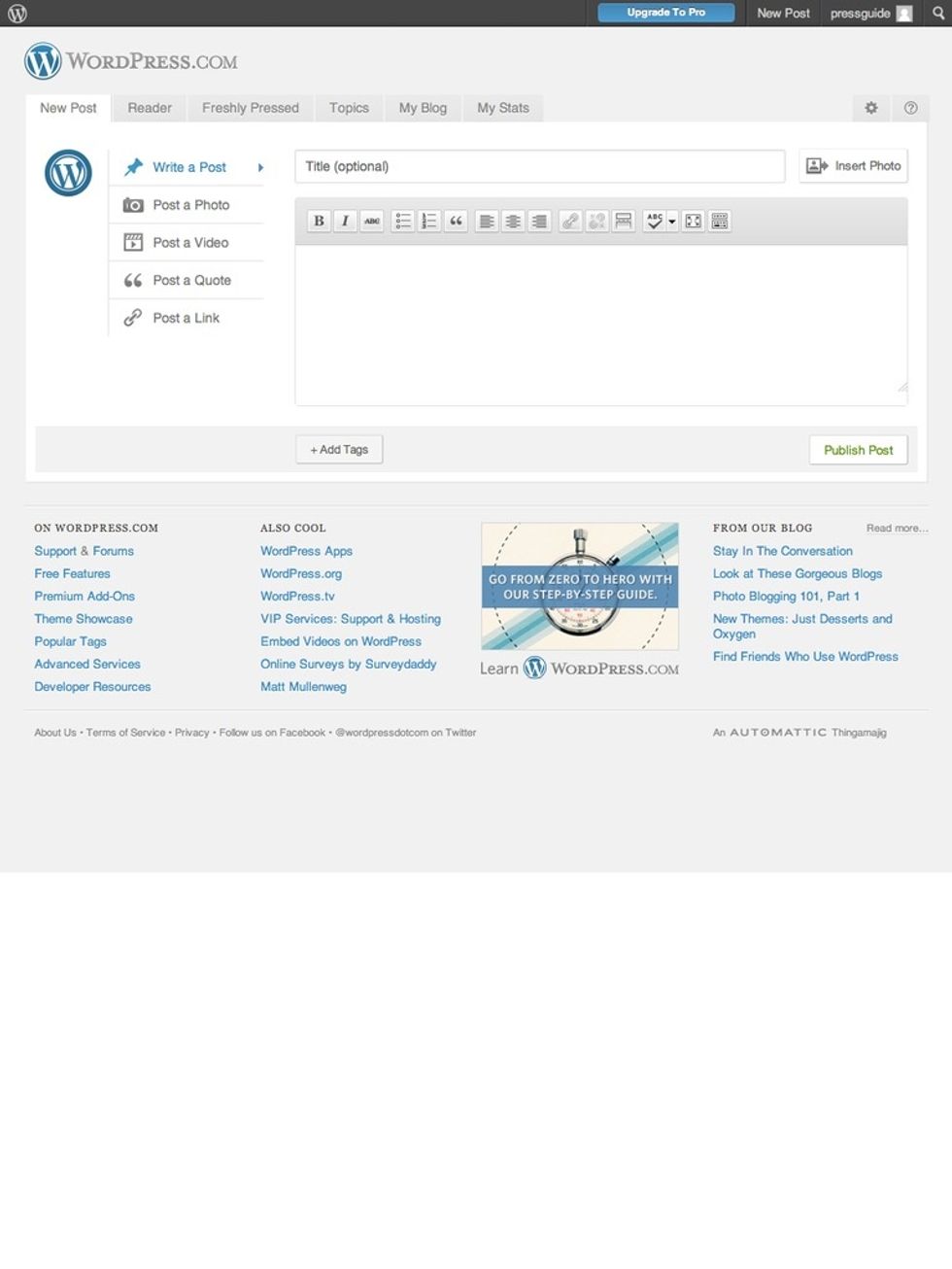 This is the New Post screen. Give your post a title and write some content...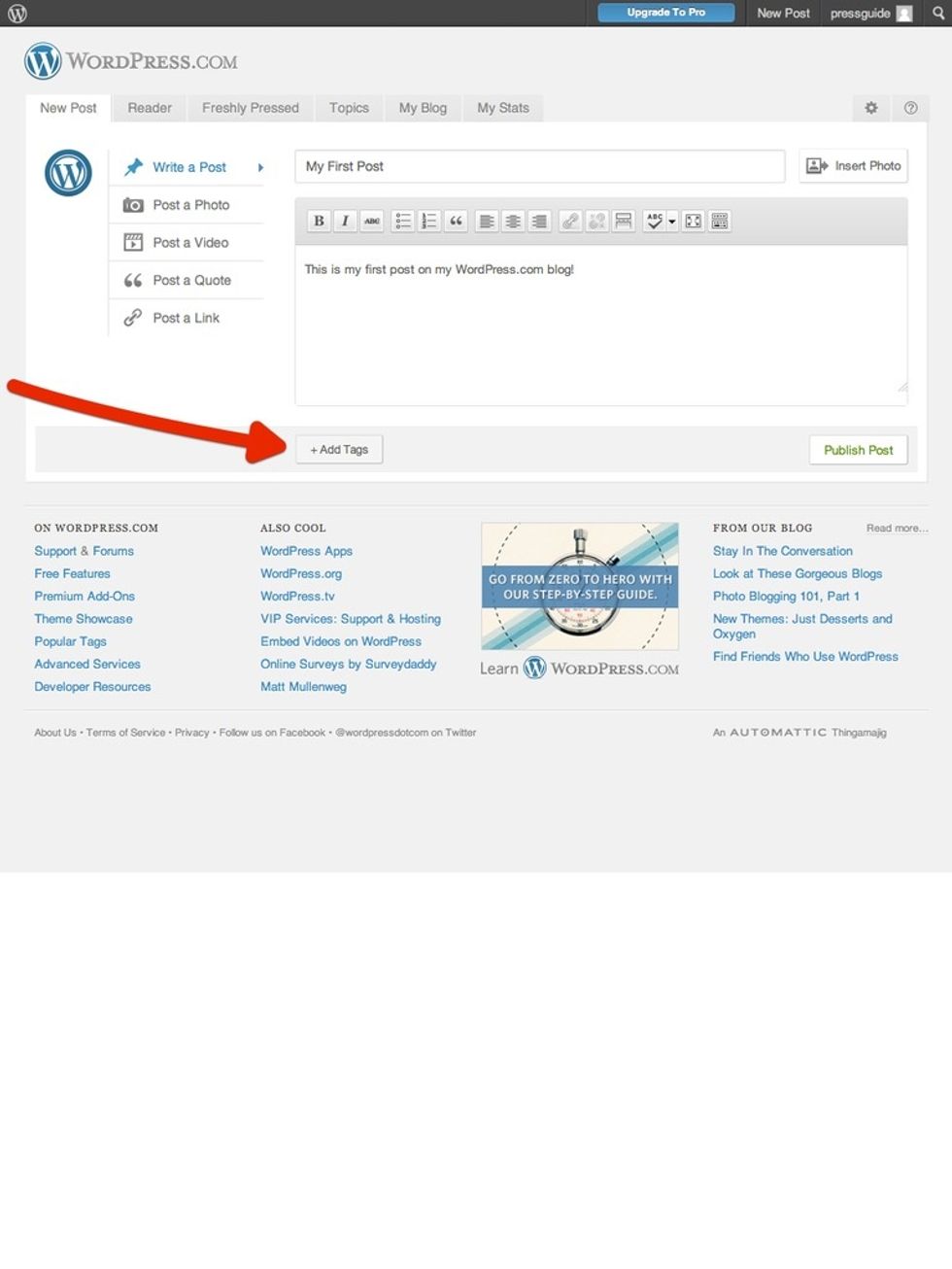 Add some tags, these help categorise your posts, and are a handy way for people to search through them once you have millions! Add multiple separated by a comma.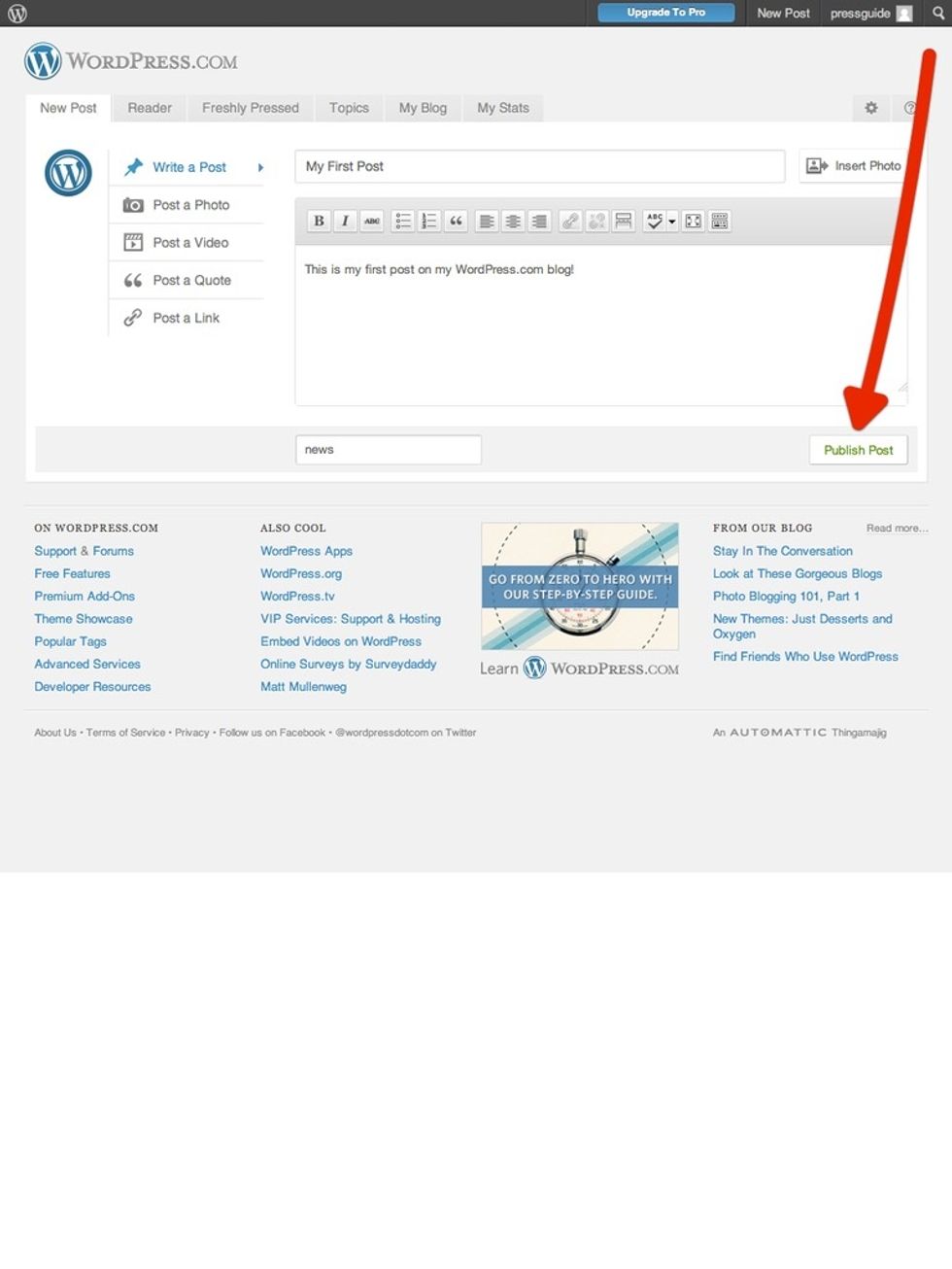 Now hit "Publish Post"...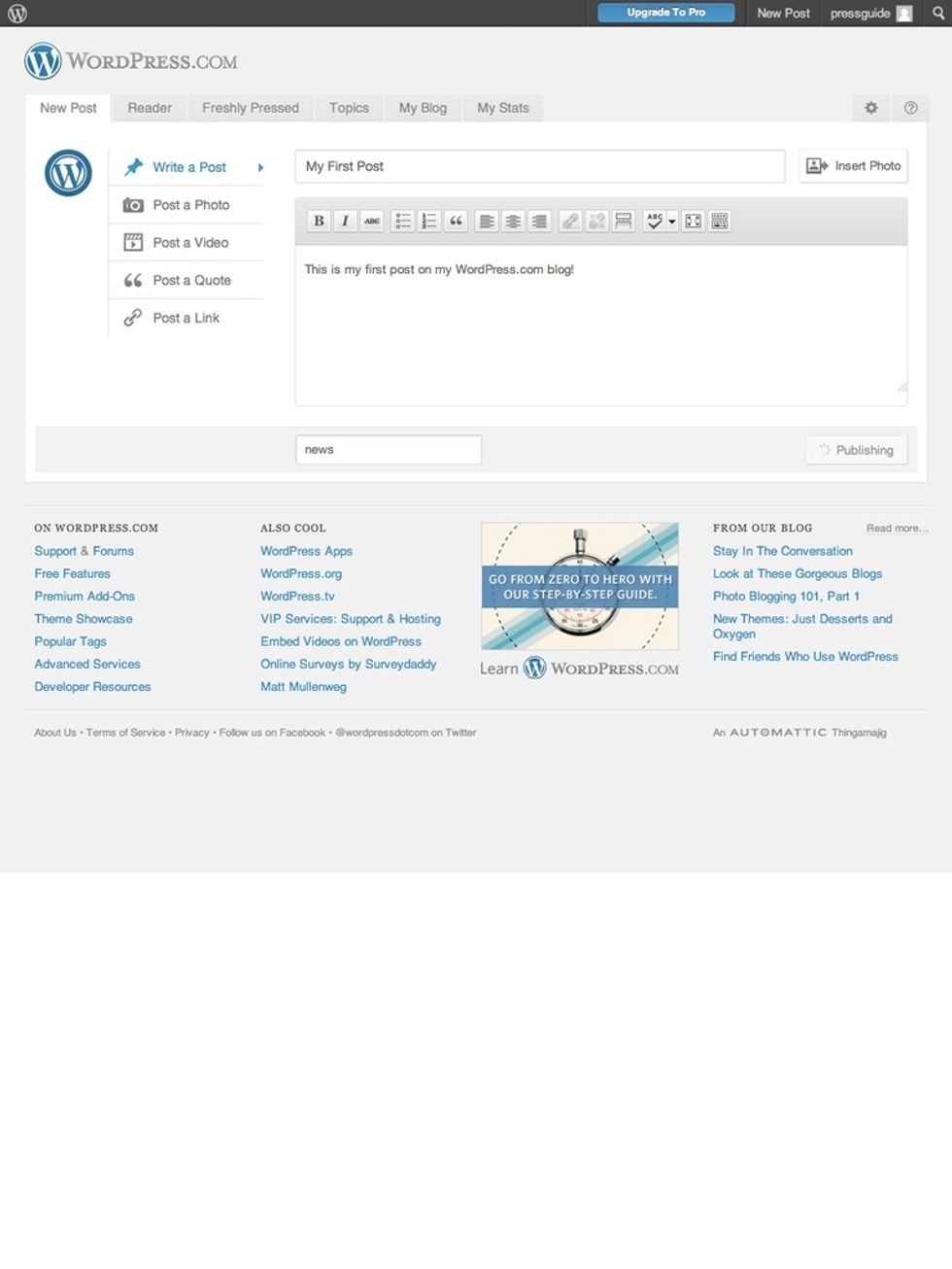 ...wait while it publishes...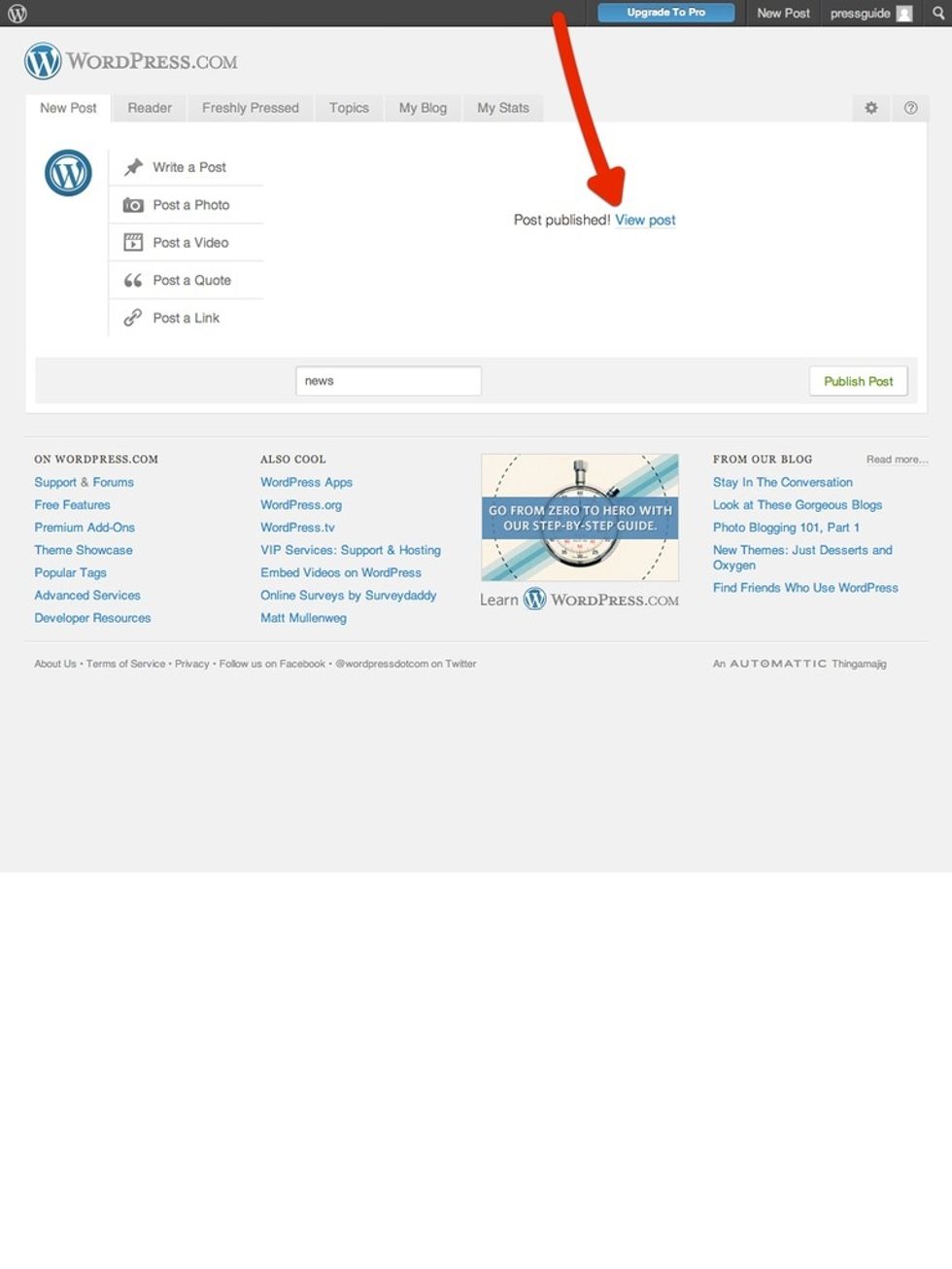 Done! Let's take a look... click "View post".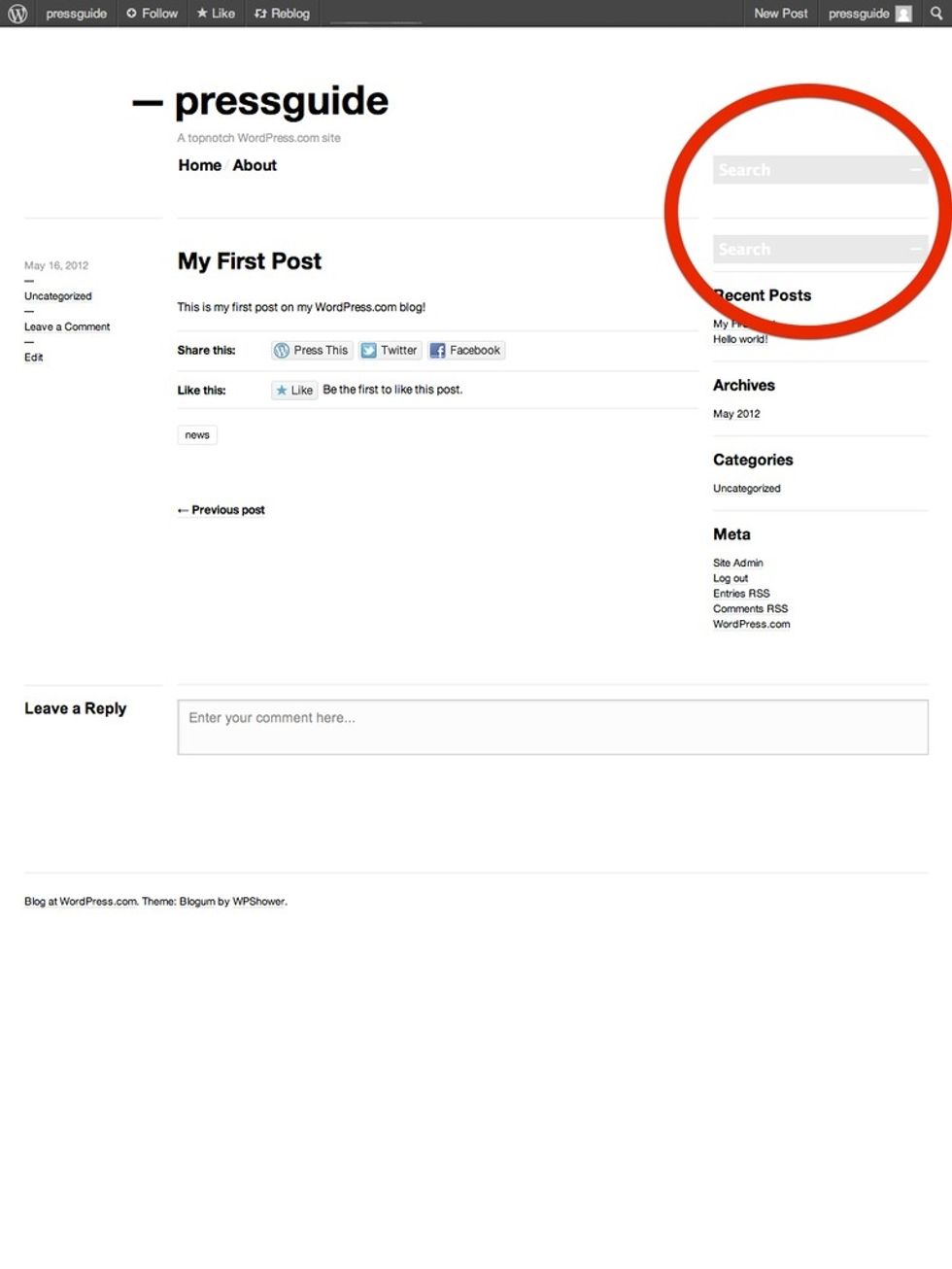 Checking out our awesome first post... and what? The search field is there twice! Back at the 'My Blog' tab...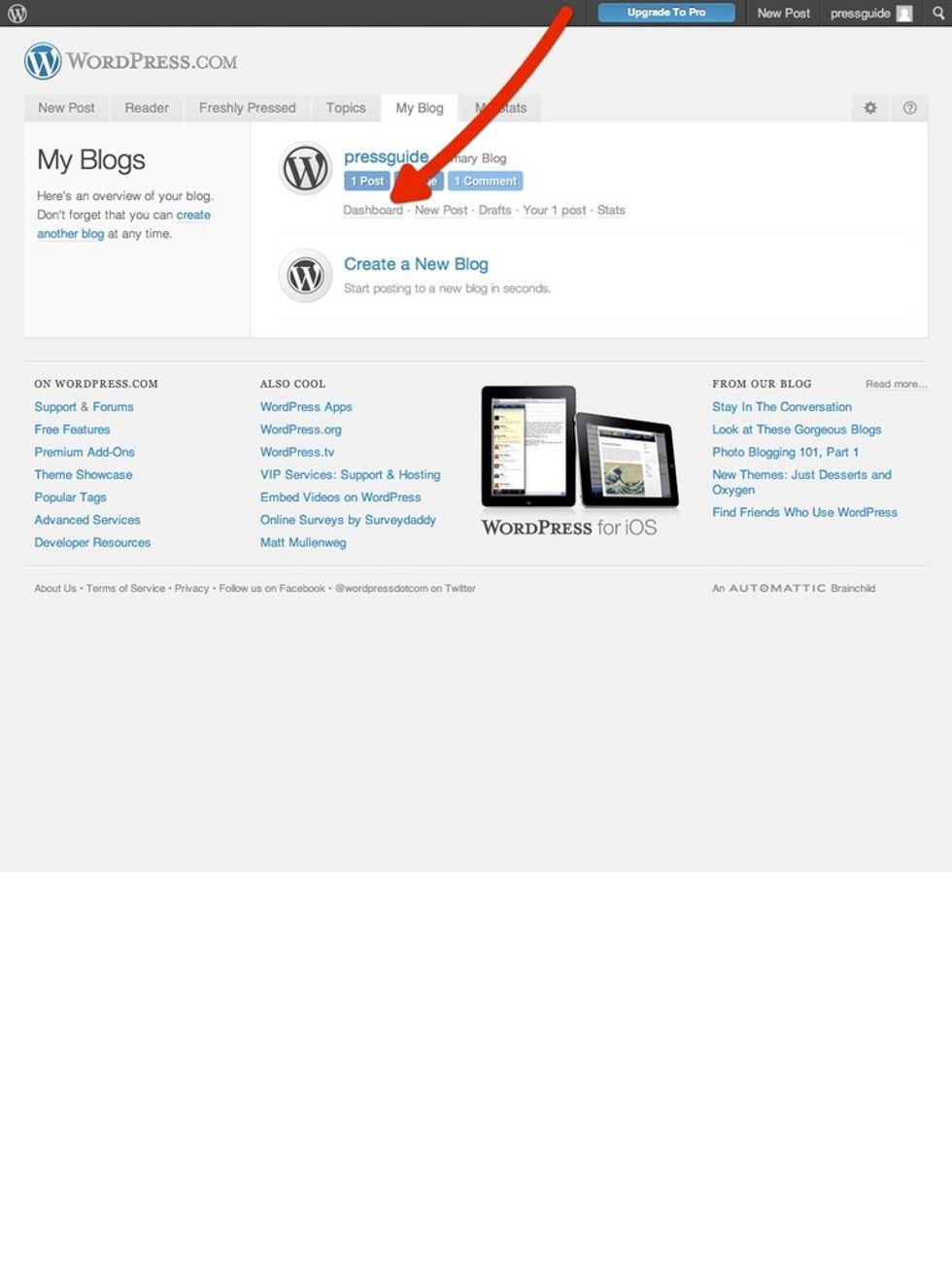 Let's go to the 'Dashboard'... the search field is in this theme's header, but it's also enabled as a widget. Let's fix that.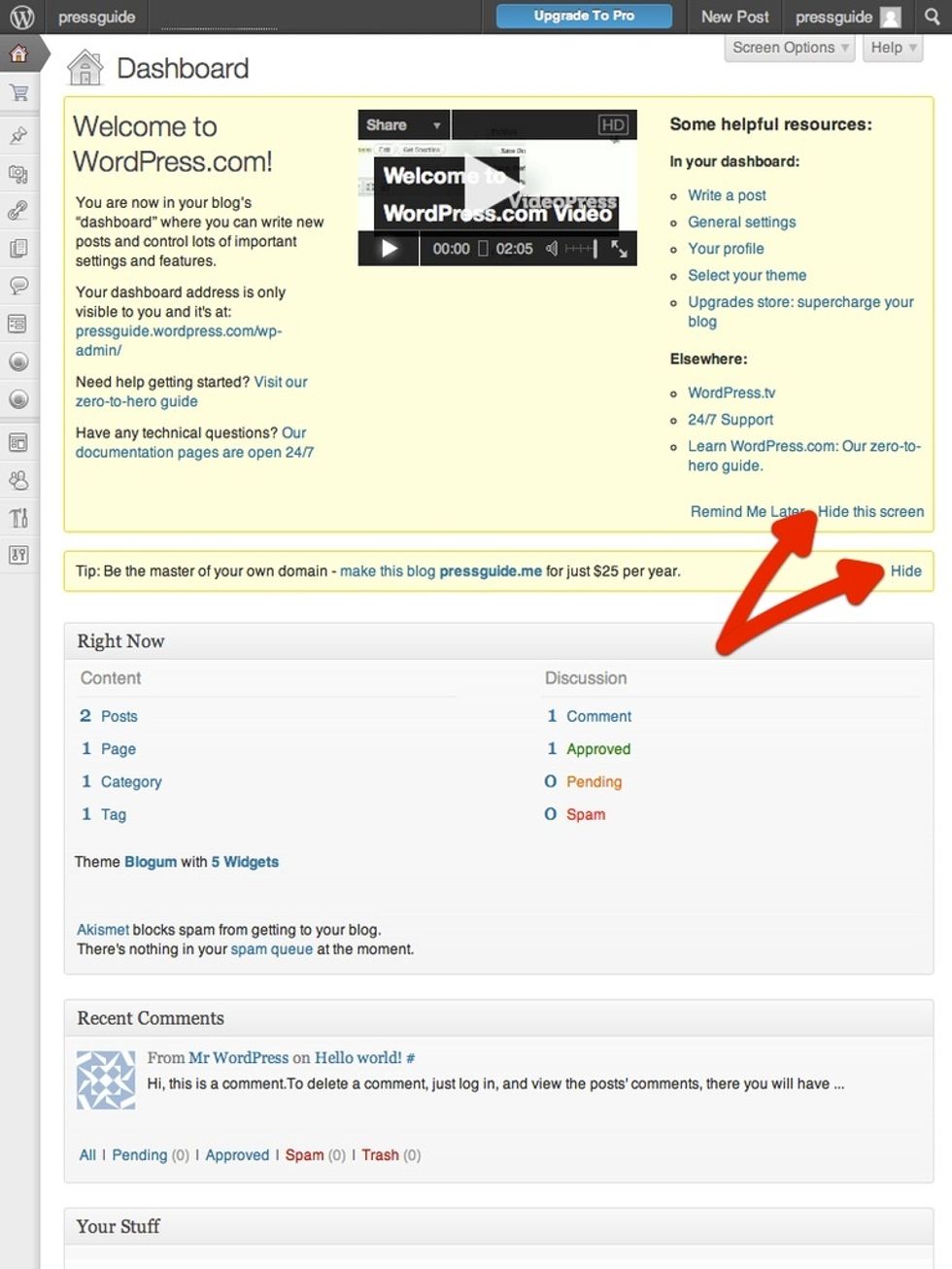 First time here, so you'll need to hide the yellow welcome notices.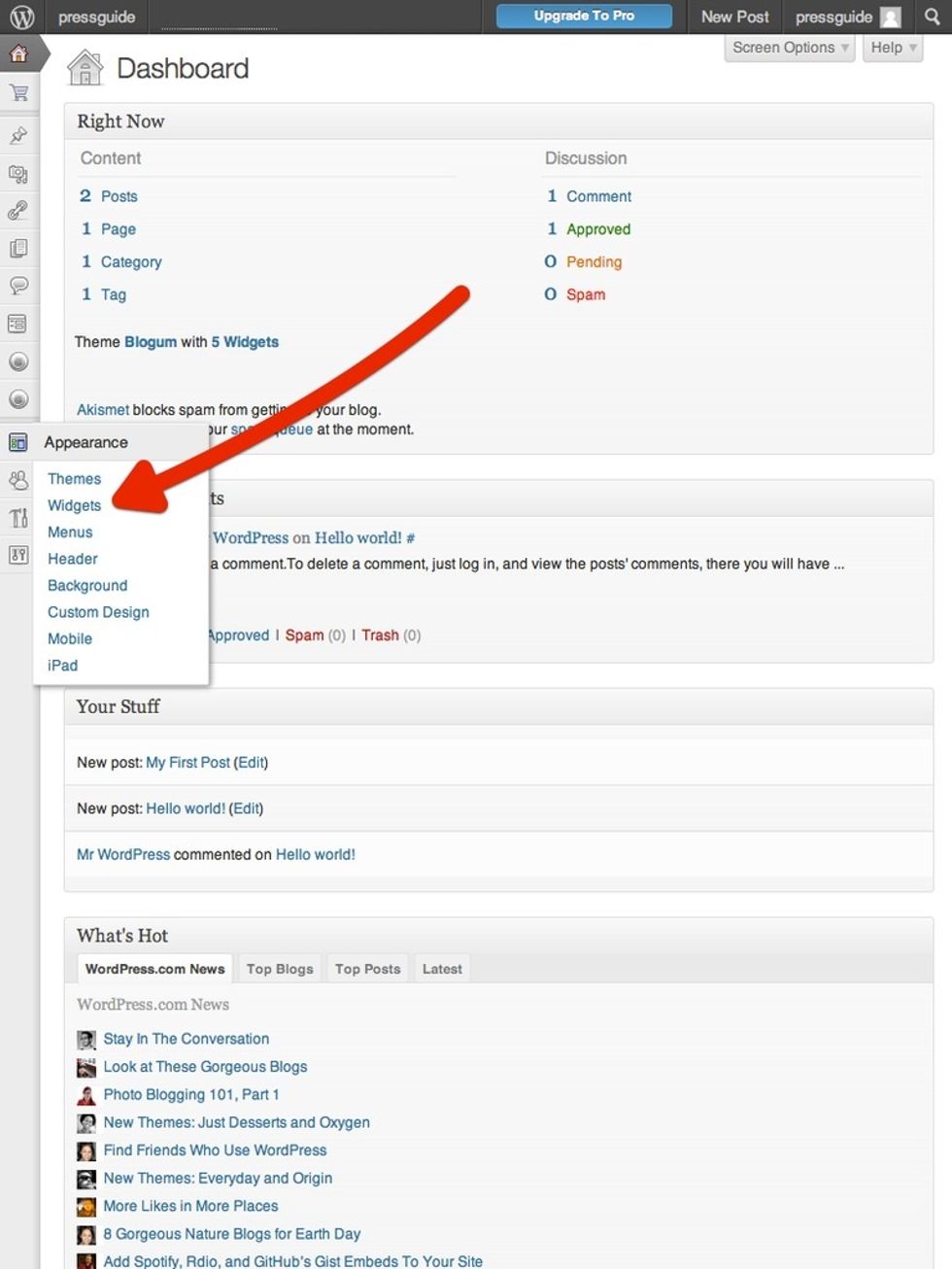 Now on the left, under the 'Appearance' menu, click 'Widgets'.
In the left are the available widgets. On the right are the enabled widgets. Drag the 'Search' widget back into 'Available Widgets'...
Sorted! Now back to the blog...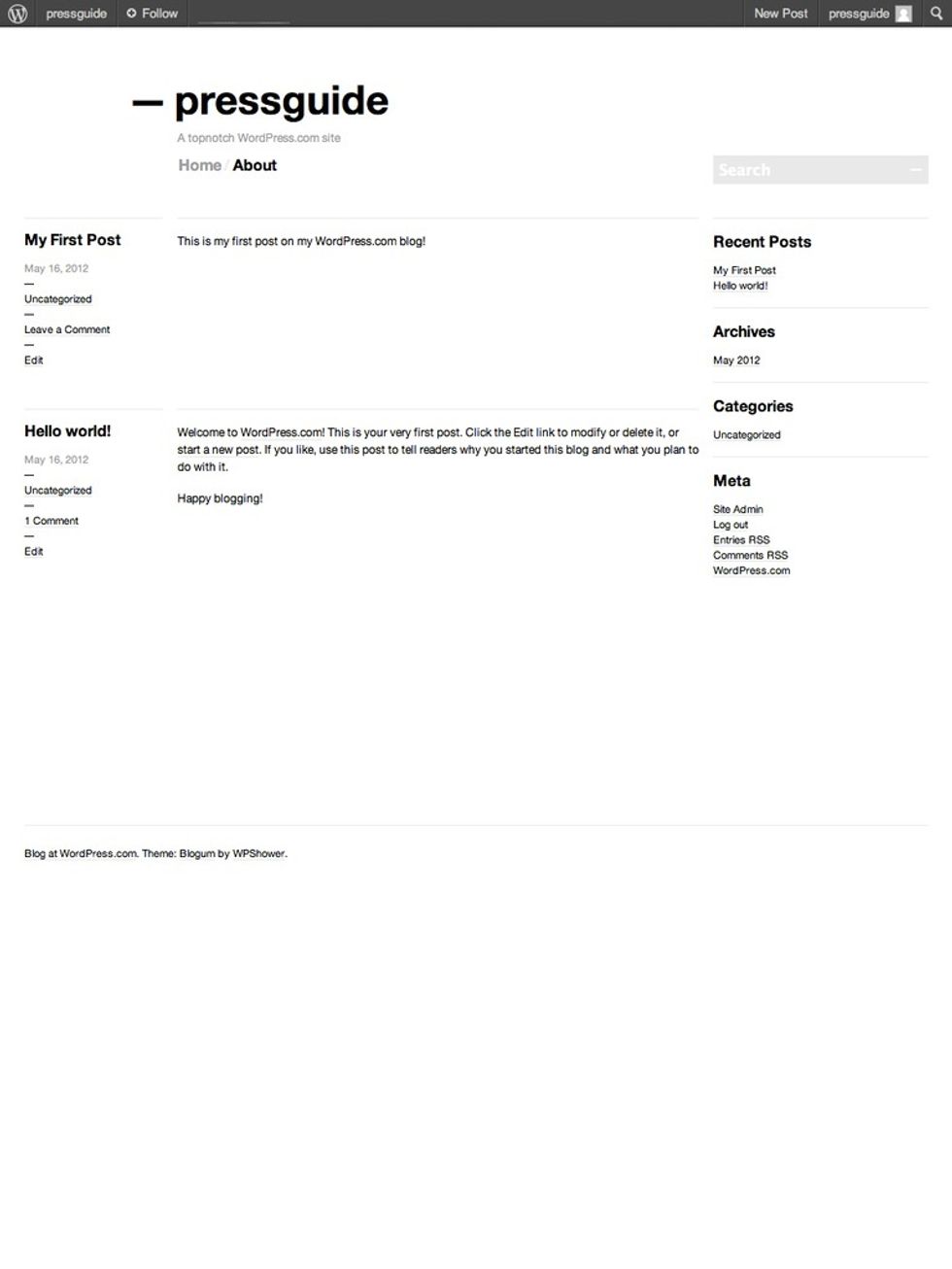 Perfect! Happy blogging :)
Computer
Internet connection
Email address
Something to blog about (optional)
Japheth Thomson
Web developer, technologist, innovator. Wptuts+ Editor and WordPress Evangelist @ Envato. I love the internet.