The long tail cast on is my favorite cast on stitch for knitting. It's neater and consistent.
12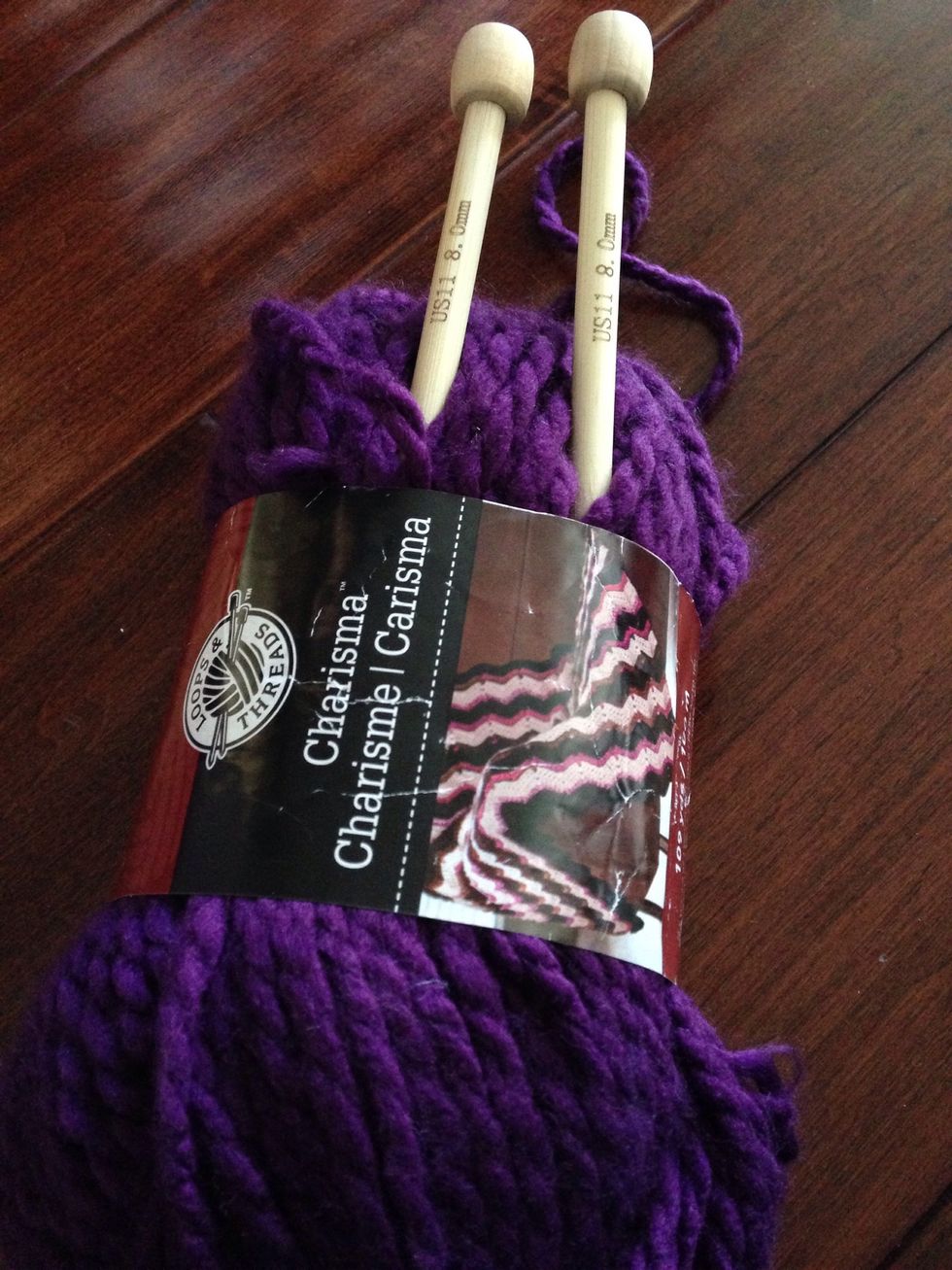 Supplies used, purple yarn and size 8 knitting needles.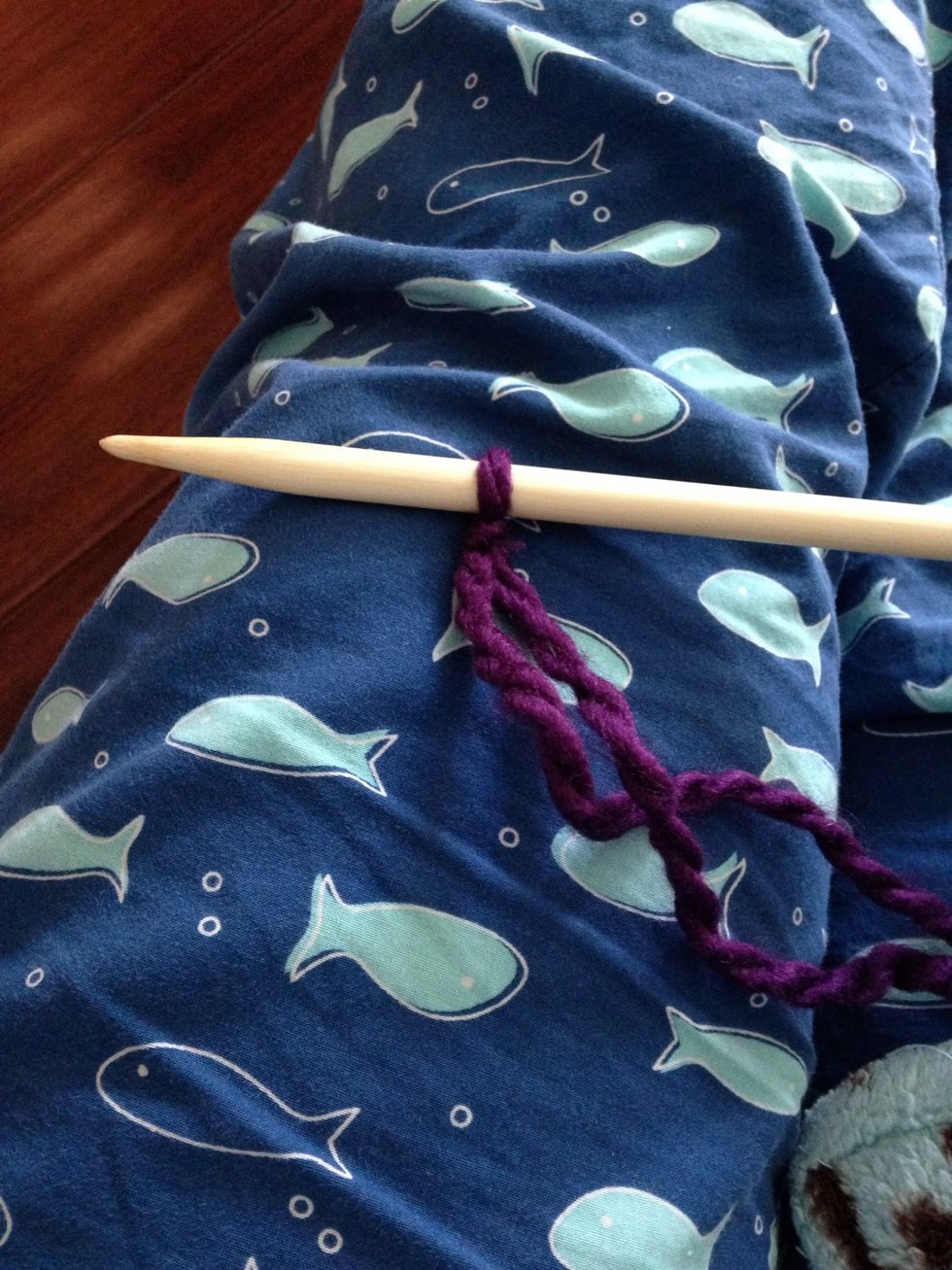 Start with a slip knot, see my snap guide for making a slip knot if needed. 😉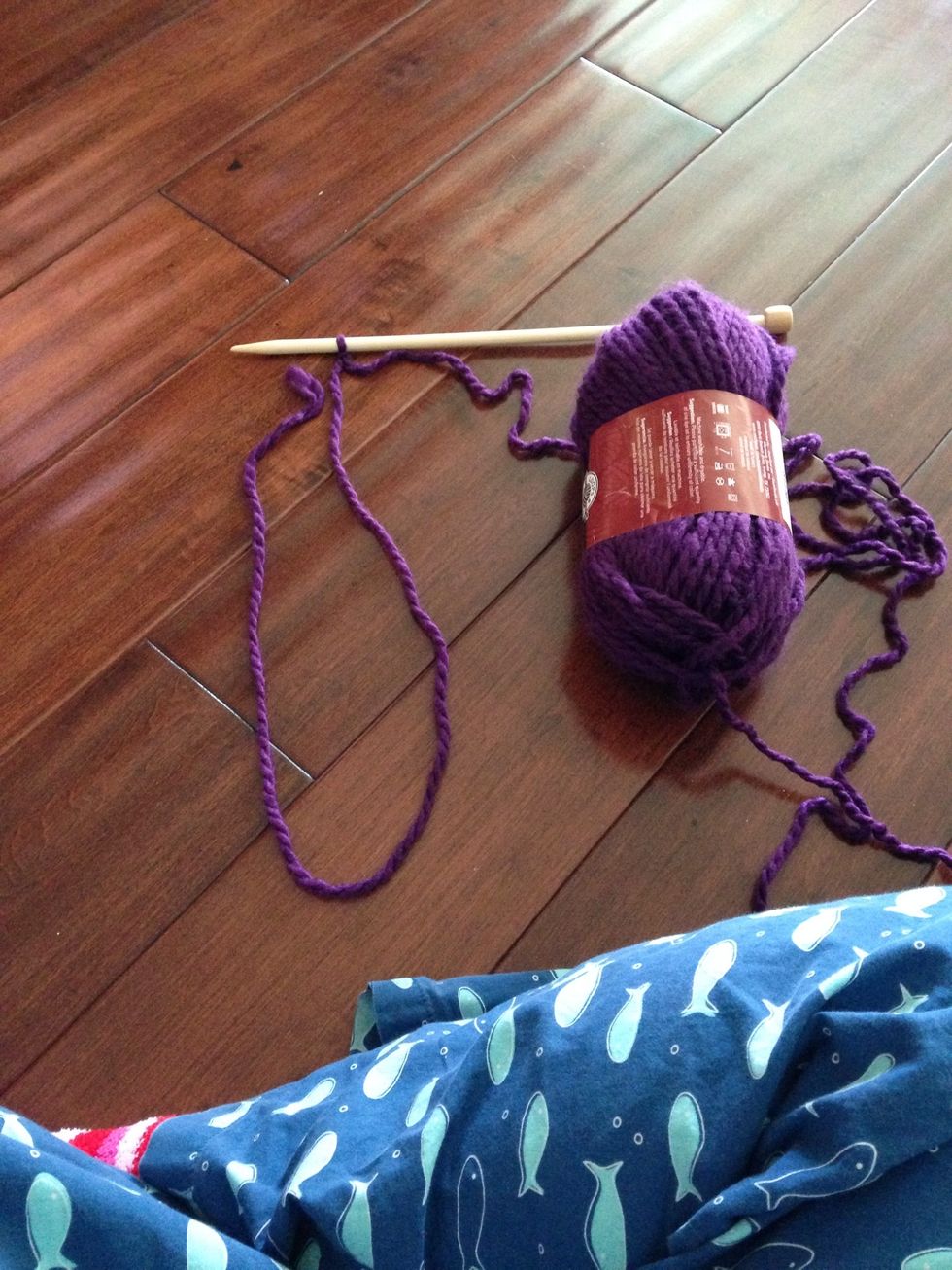 Give about double the length needed for the tail end of the cast on.
Cast on as many stitches as you need. I did about 20 here to make a simple scarf!
Yarn of choice
Knitting needle