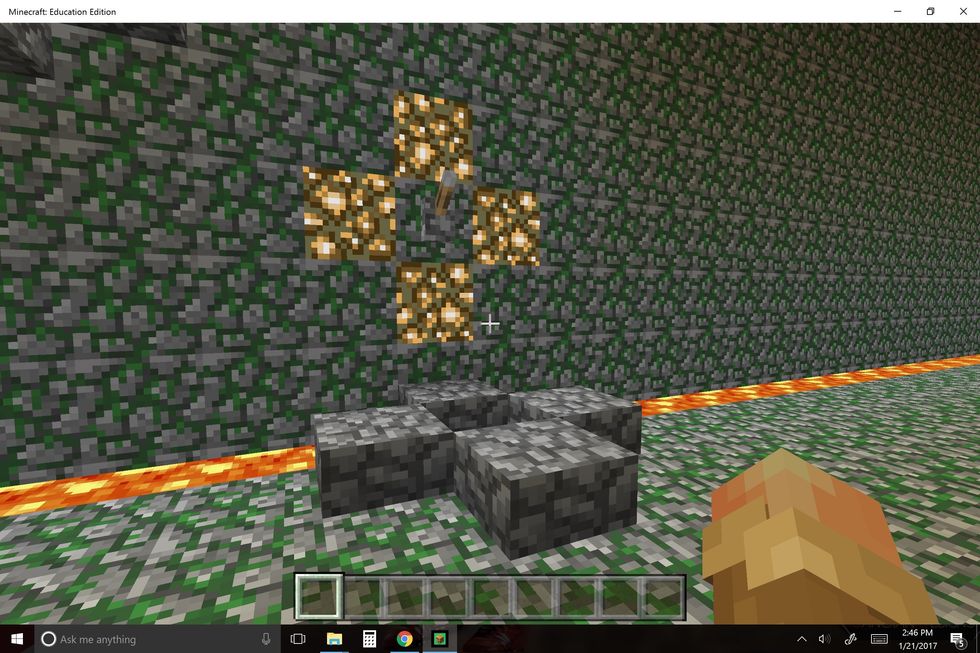 Place a lever above one of the starting spots.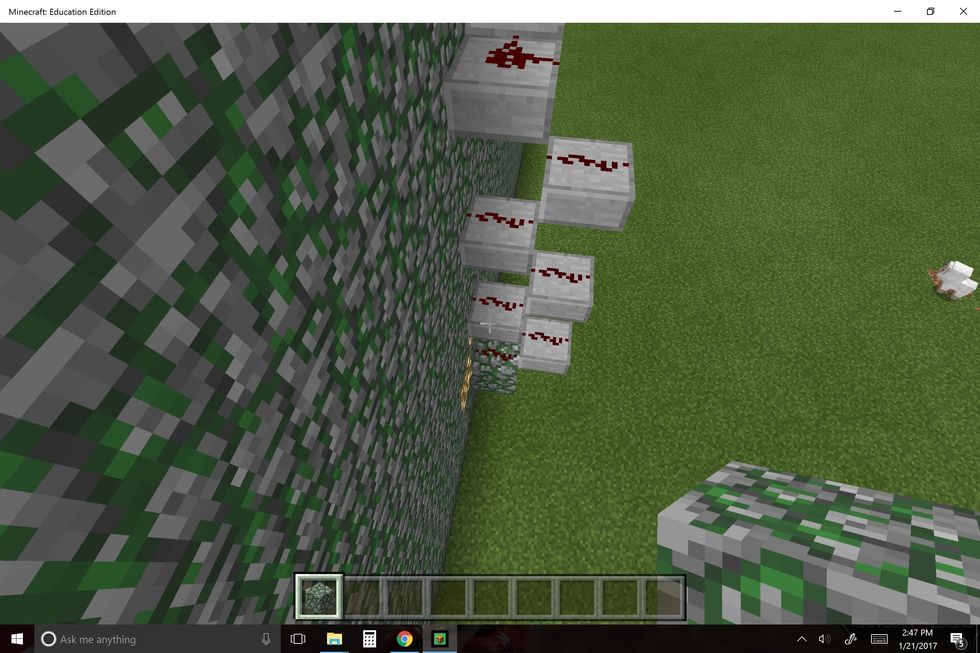 Make a vertical redstone trail by using slabs in this pattern. Do this to the roof or just high enough for everybody to see if it's outside.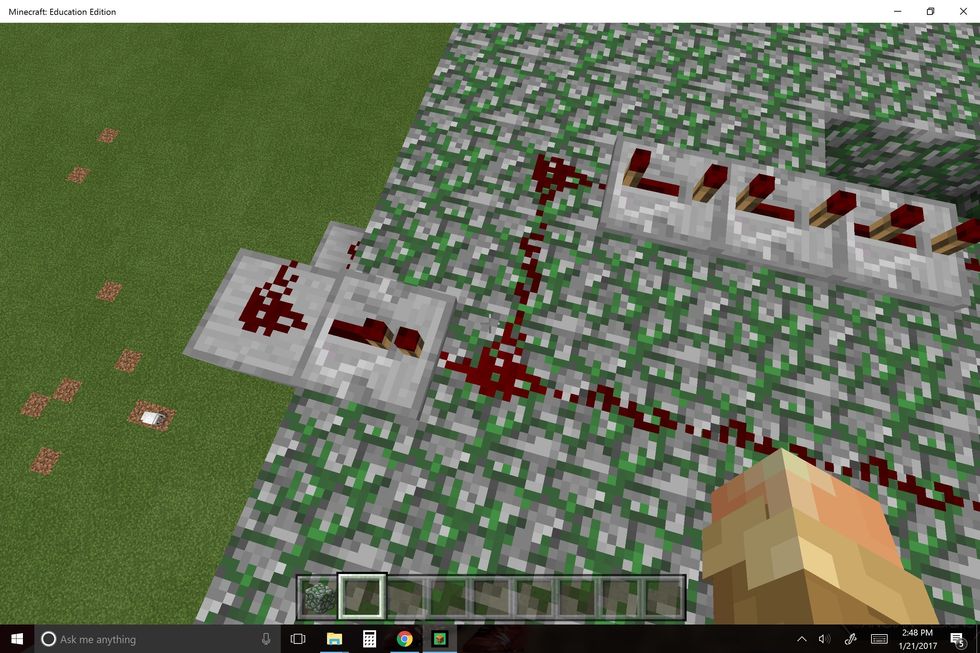 Create two paths when the slabs reach the correct height.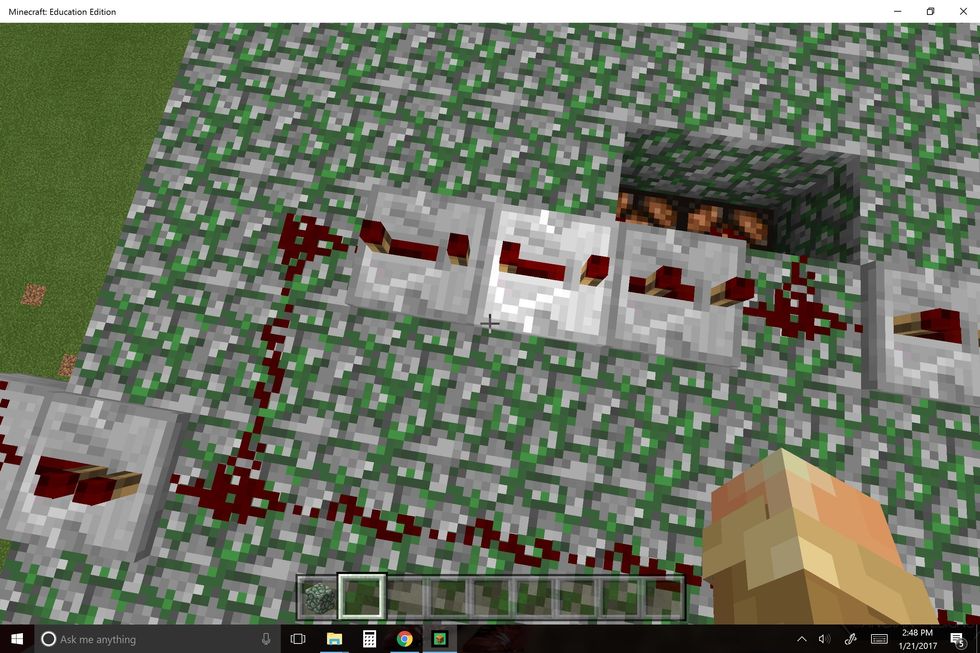 Place redstone lanterns in the roof and put three repeaters before the lanterns. Set two of the repeaters to 4 ticks (right clicking 4 times) and one for 3 ticks (if you want a 1 second interval).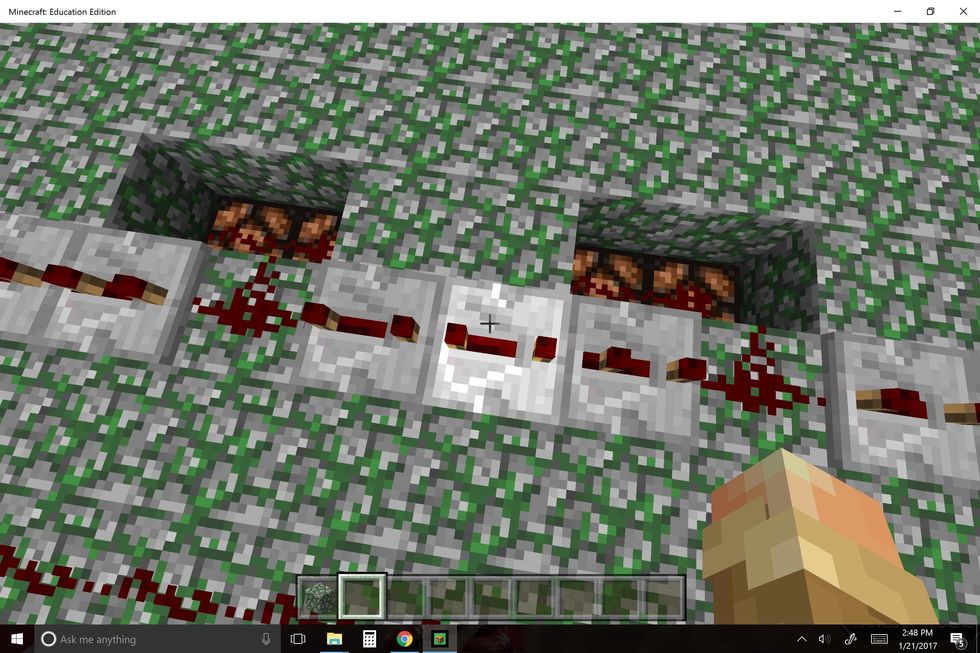 Continue this same delay for however many lanterns you want.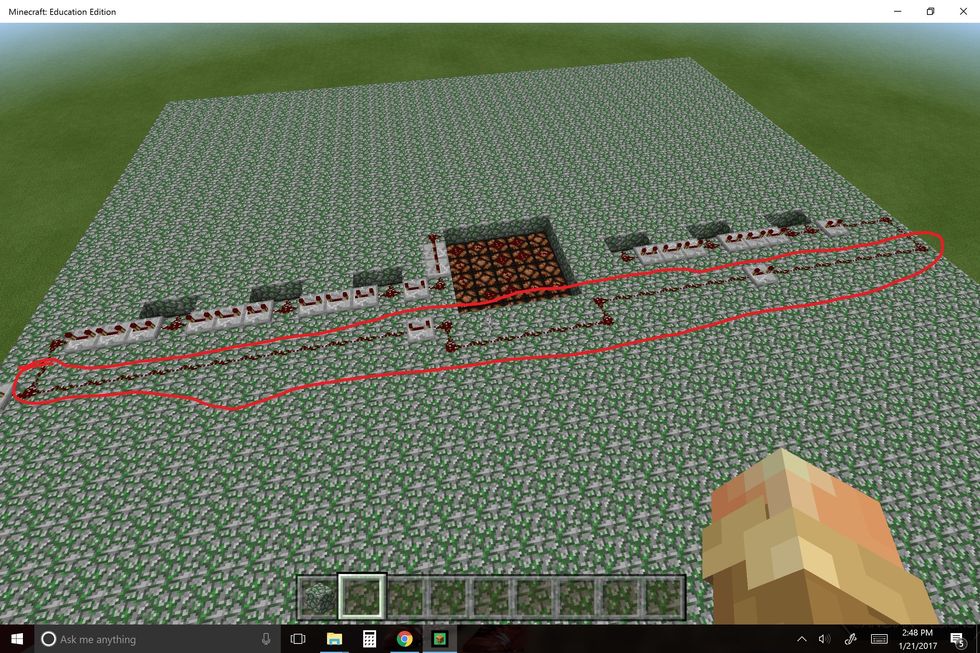 Meanwhile, create a second redstone trail to the other side of your roof (or as far as you want for an outside hunger games).
Use the same delay system on the other side to mirror the effect.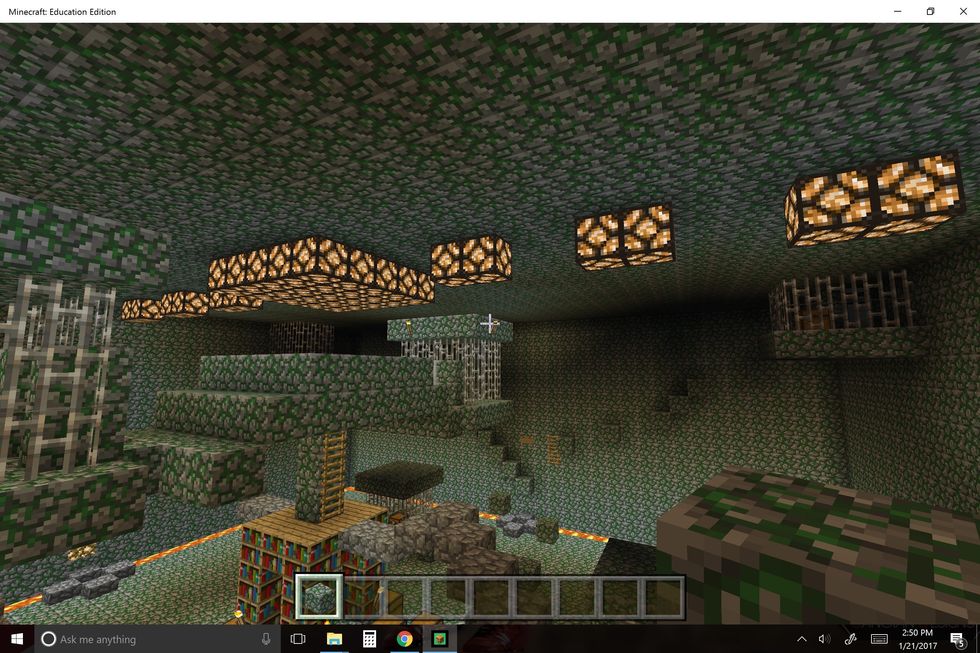 When the lever is flicked at the beginning of the round, the lights will light up outside to in. When it gets to the middle light, commence the game.
The creator of this guide has not included tools