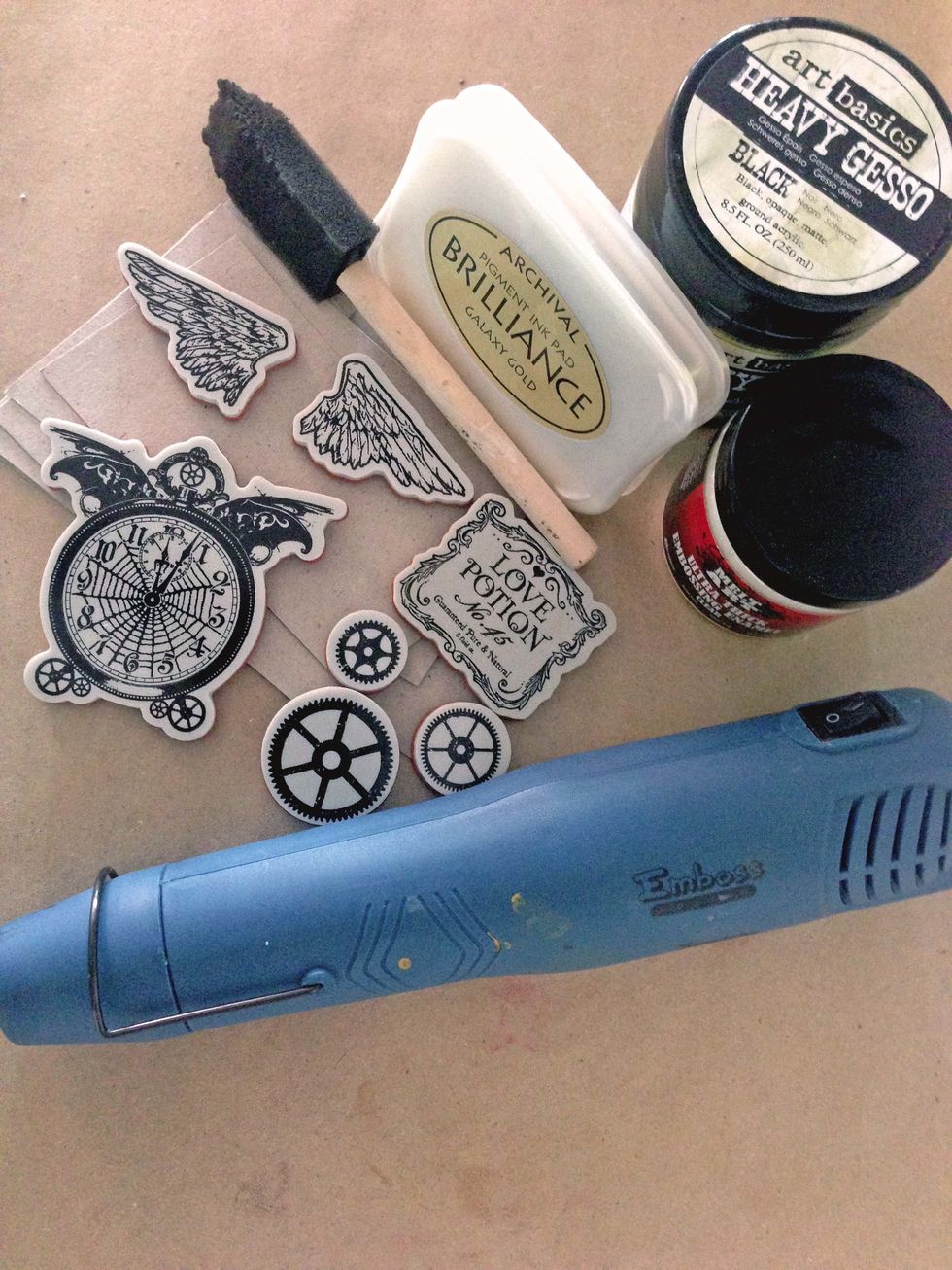 Gather your supplies... A list of supplies is listed below at the bottom left... I'm using Graphic 45 Steampunk Spells stamps here...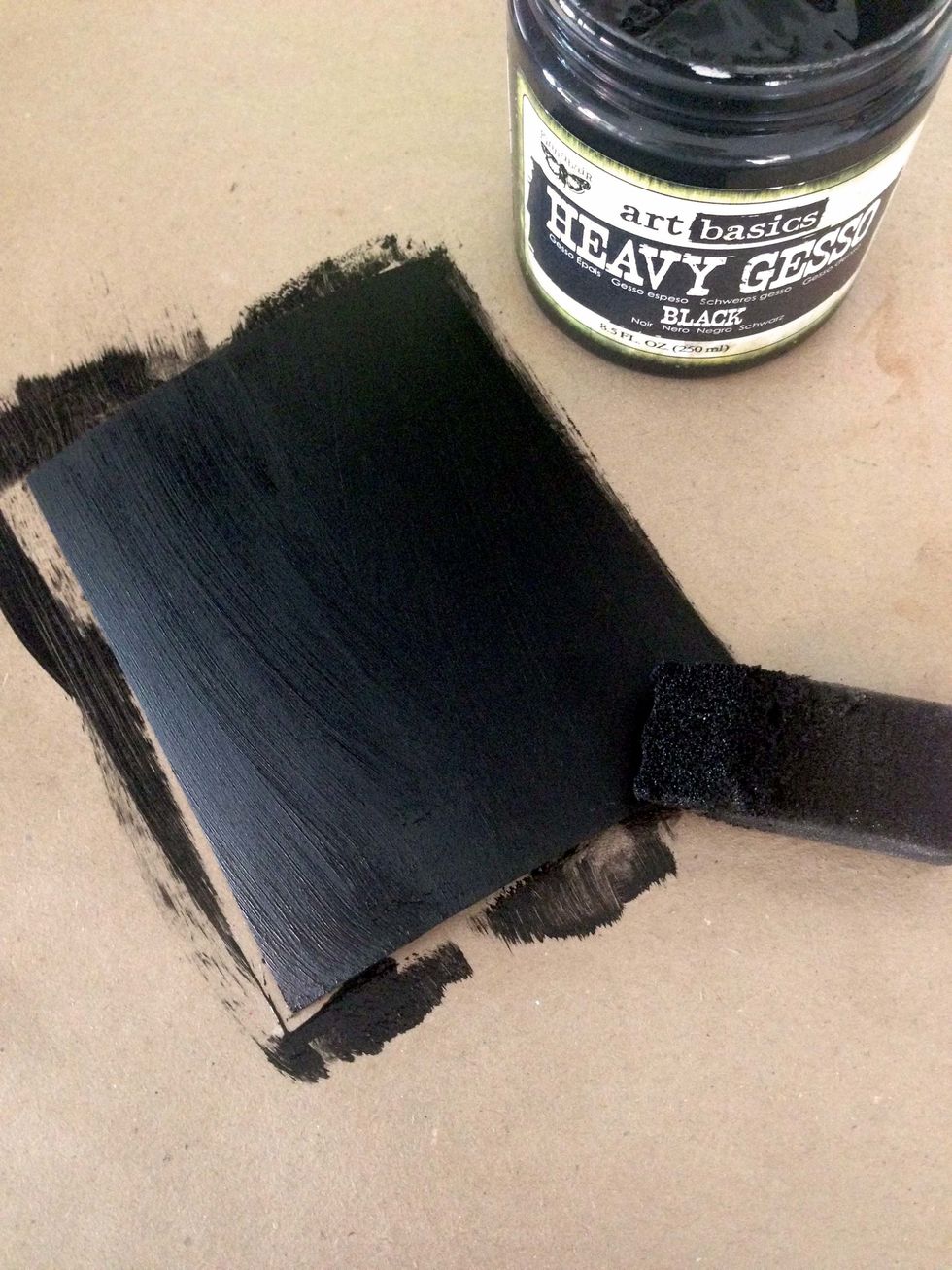 Using some cardboards from cereal boxes (or any cardboards as such), apply a layer of black gesso...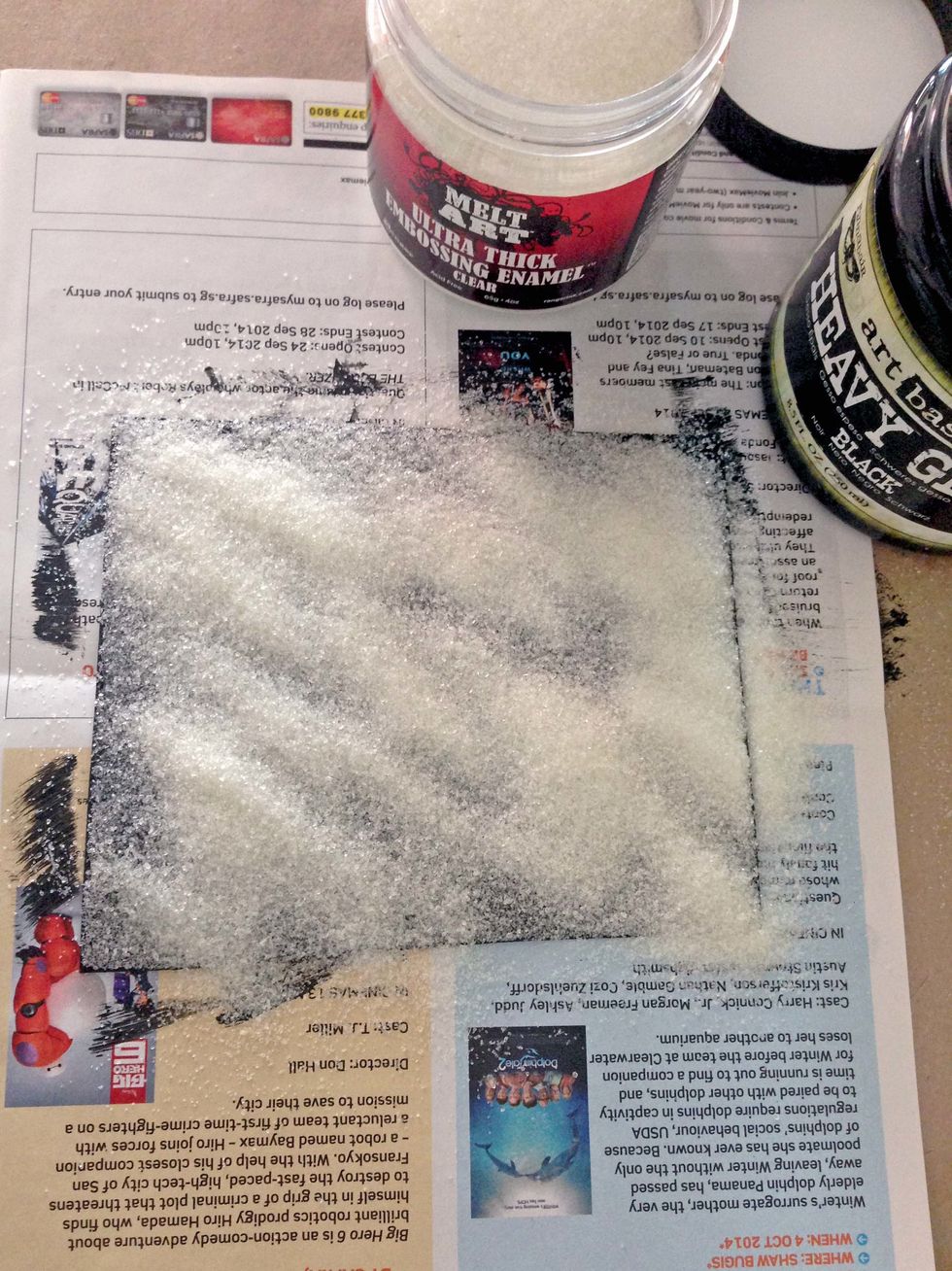 While the gesso is still wet, sprinkle a layer of UTEE till the entire surface is covered...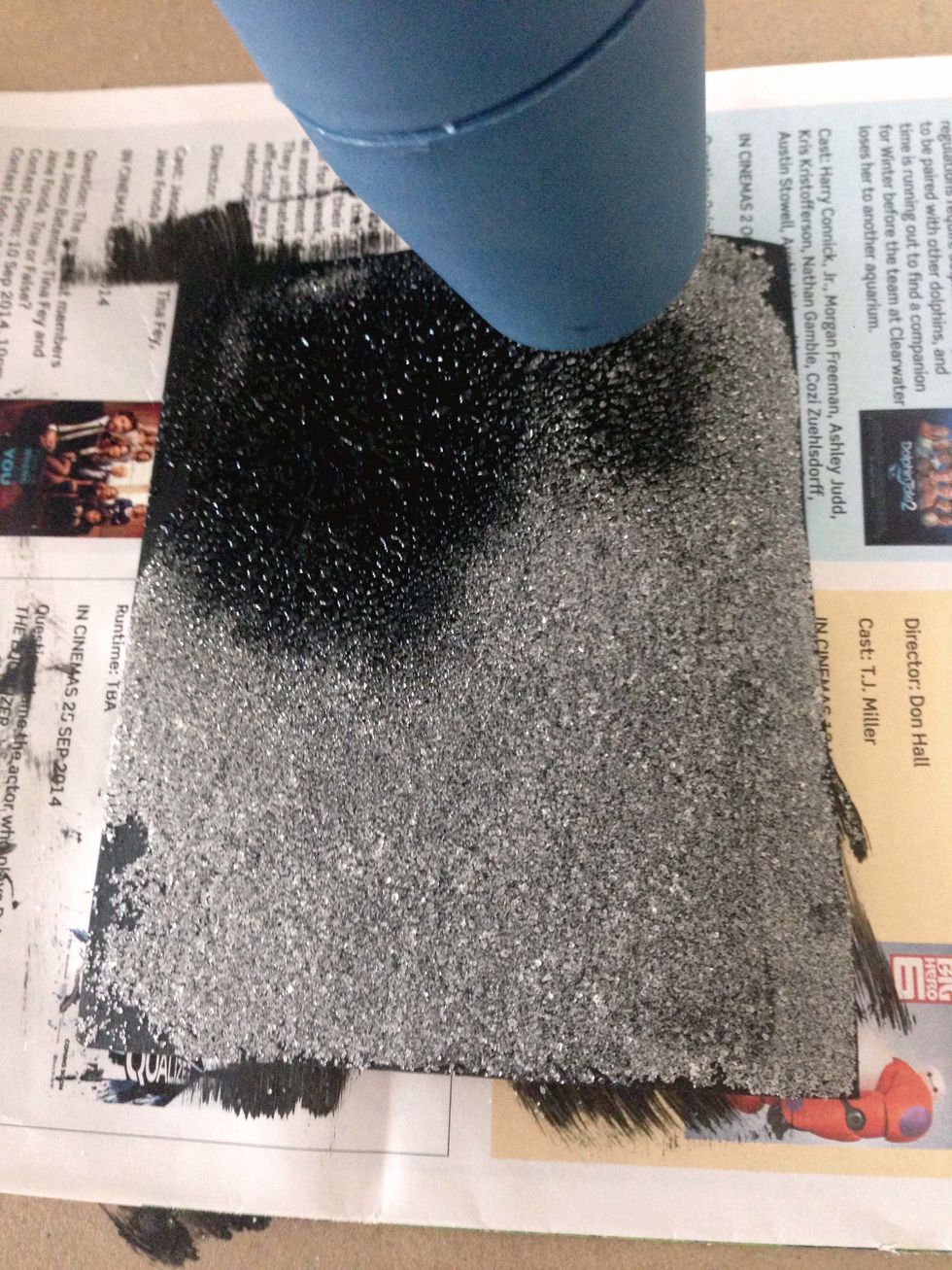 Use your heatgun, melt the UTEE...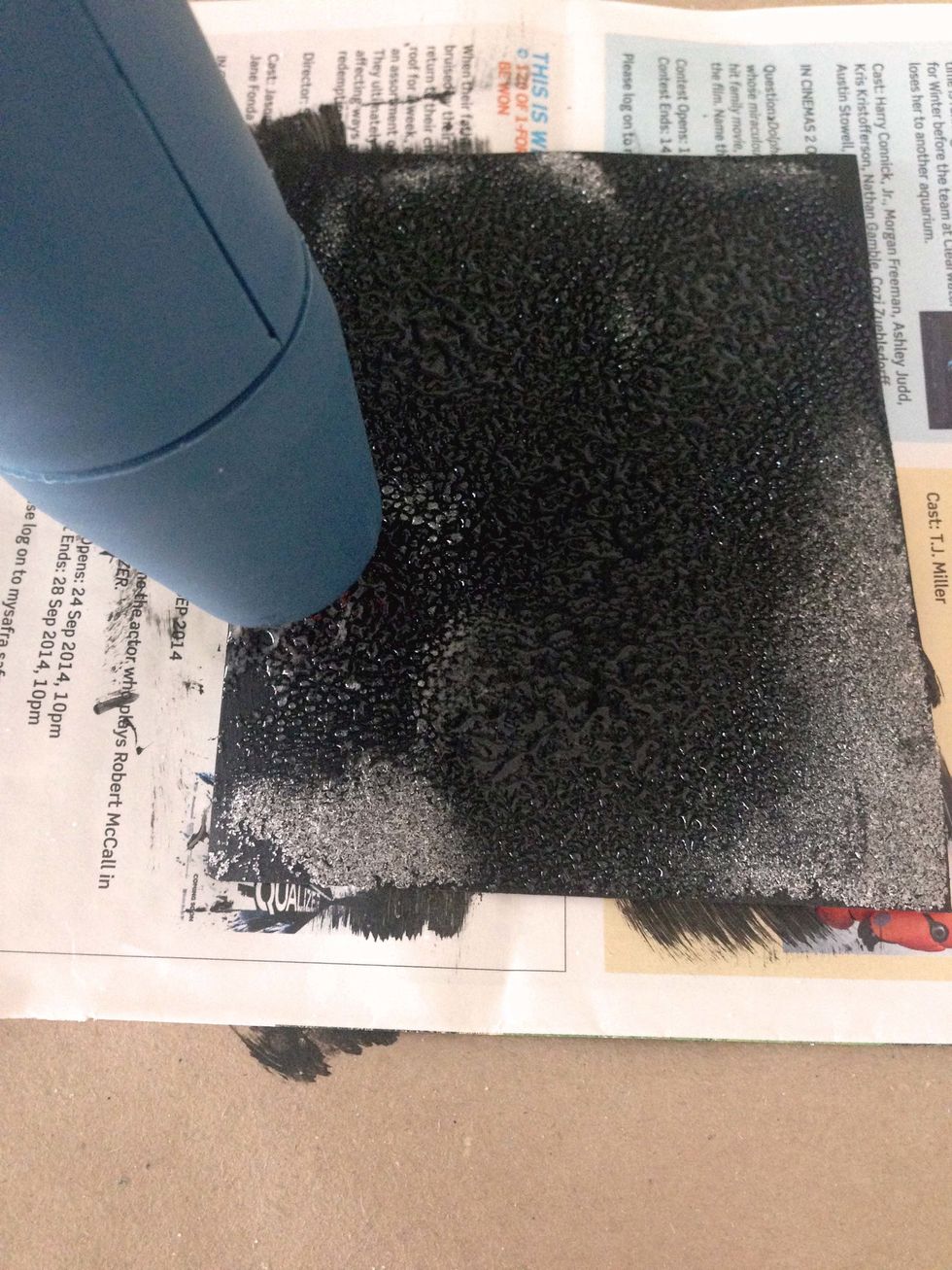 Melt the entire surface till you can see the UTEE turns clear...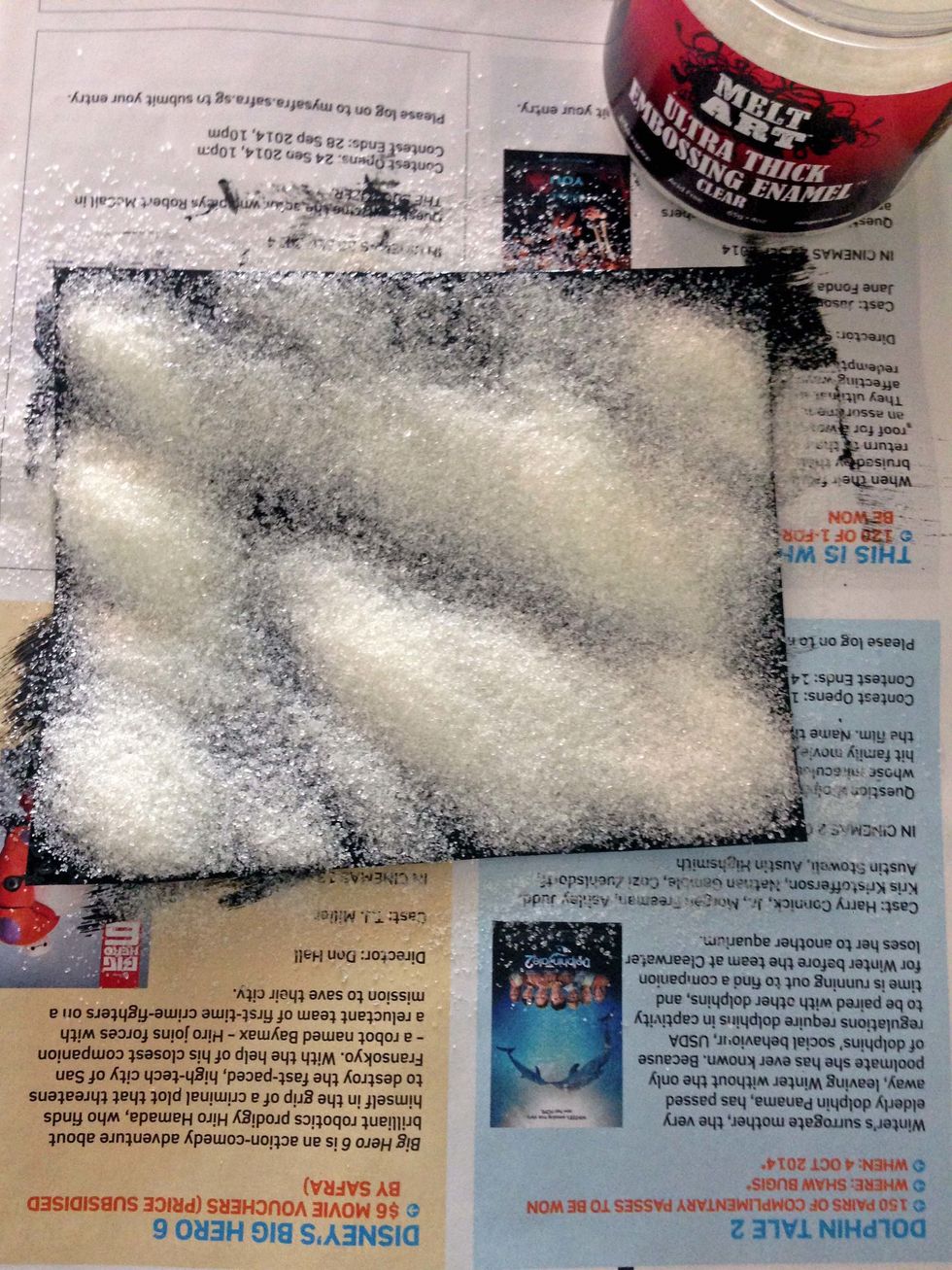 Before the UTEE starts to harden, pour another layer of UTEE over the entire surface... Then use your heatgun and melt the UTEE till it turns clear...
Apply a layer of Brillance ink in Galaxy Gold onto your stamps... At this point, you may want to reheat the UTEE again to maintain it's liquid state...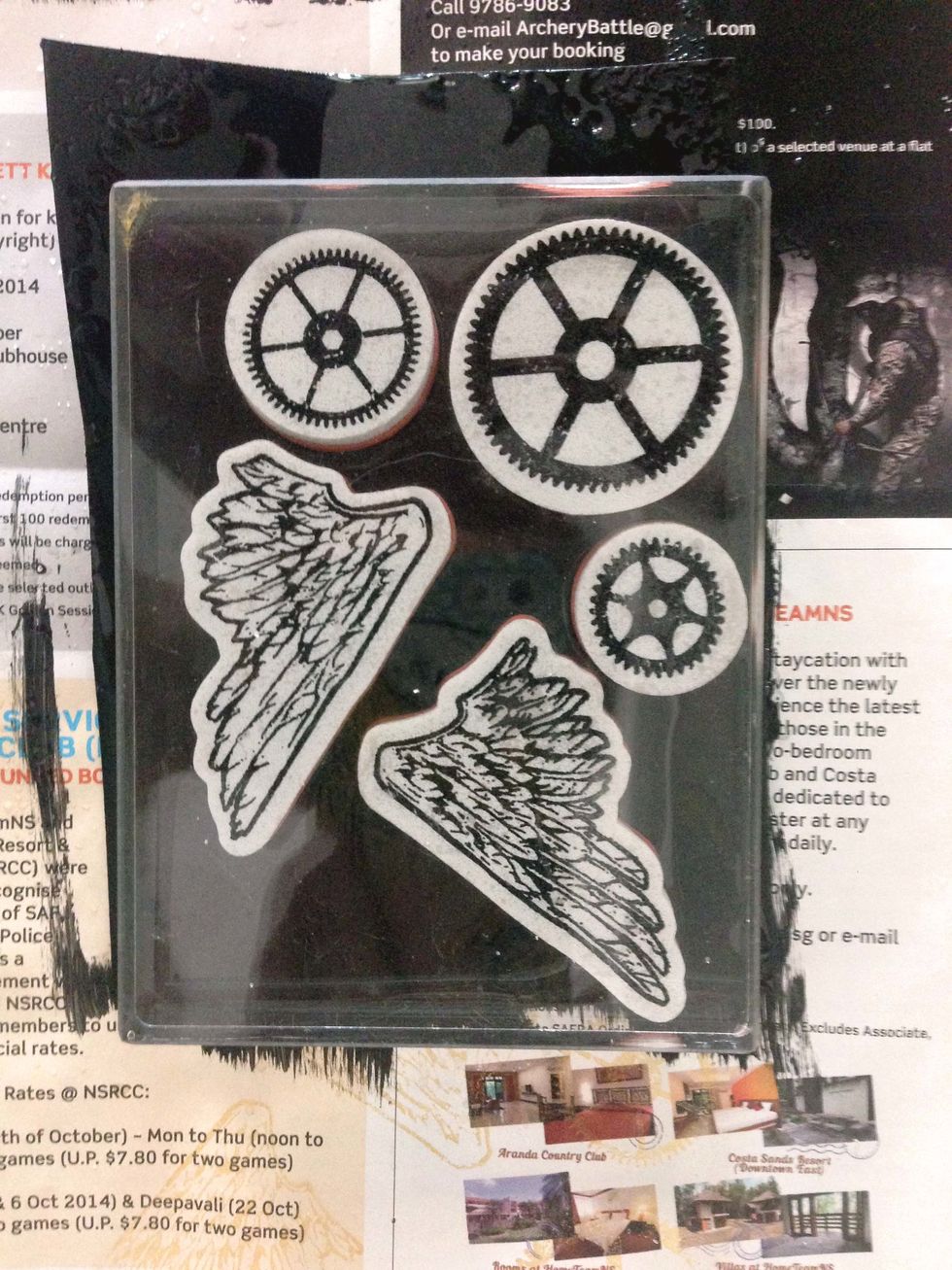 While the UTEE is still in its liquid state, place down your stamps immediately and give a good press... Then gently remove the stamp and set it aside to cool...
The reason why you will need to stamp down onto the UTEE while hot is to embed the ink into the UTEE...
Once done and cool, this is how it looks like...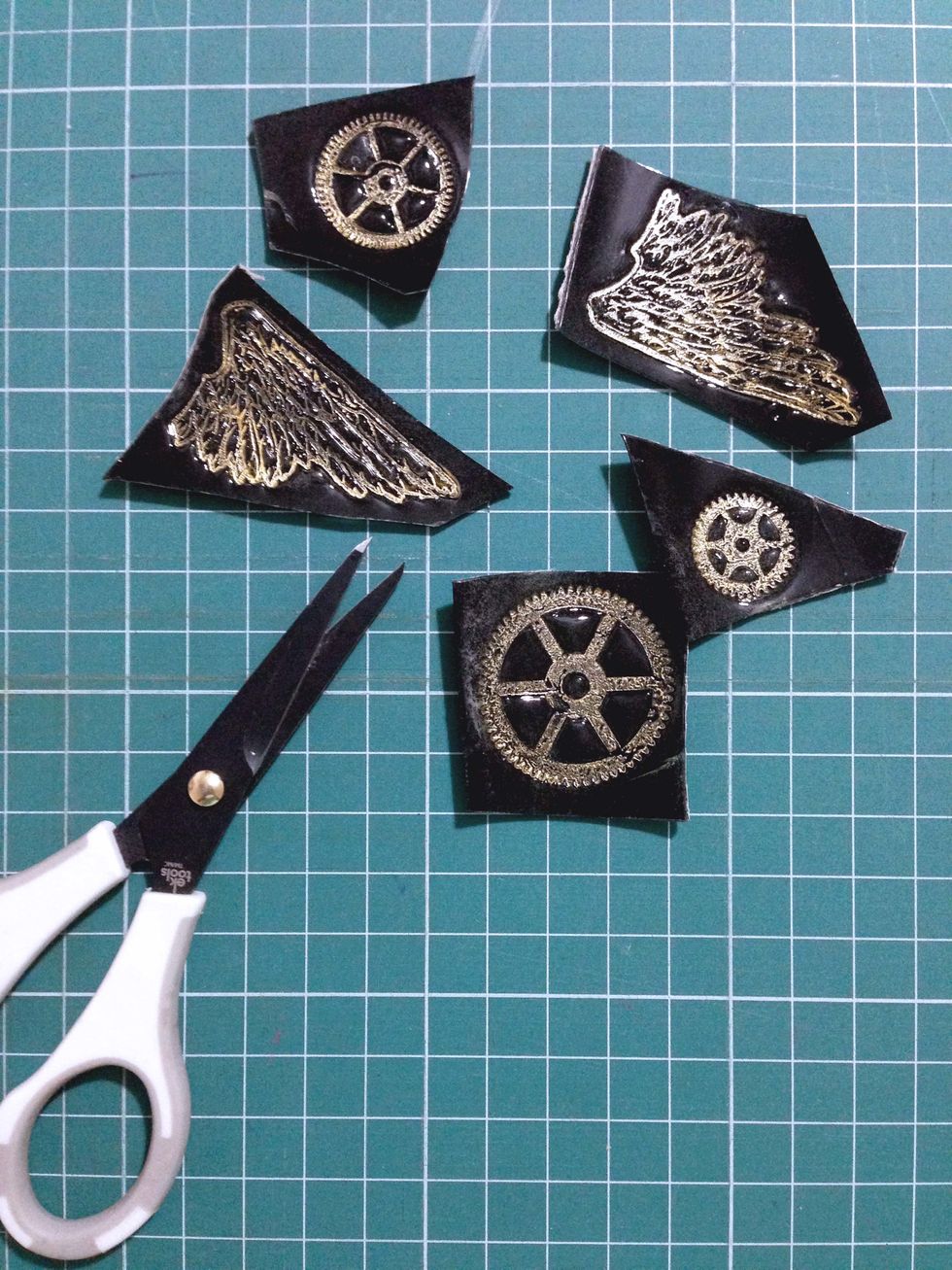 Use a pair of sharp scissors, cut the stamped images apart...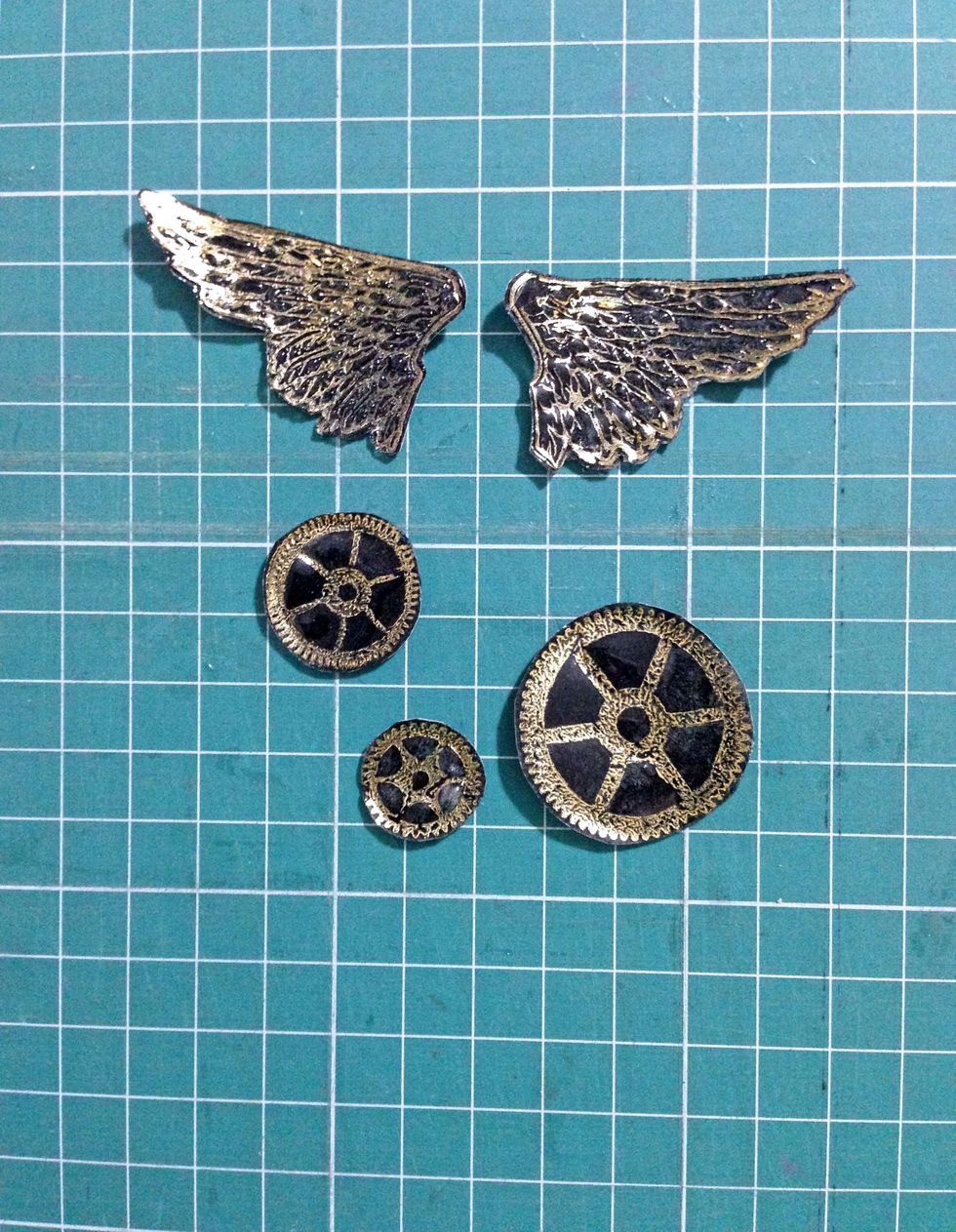 Then slowly cut around the shape...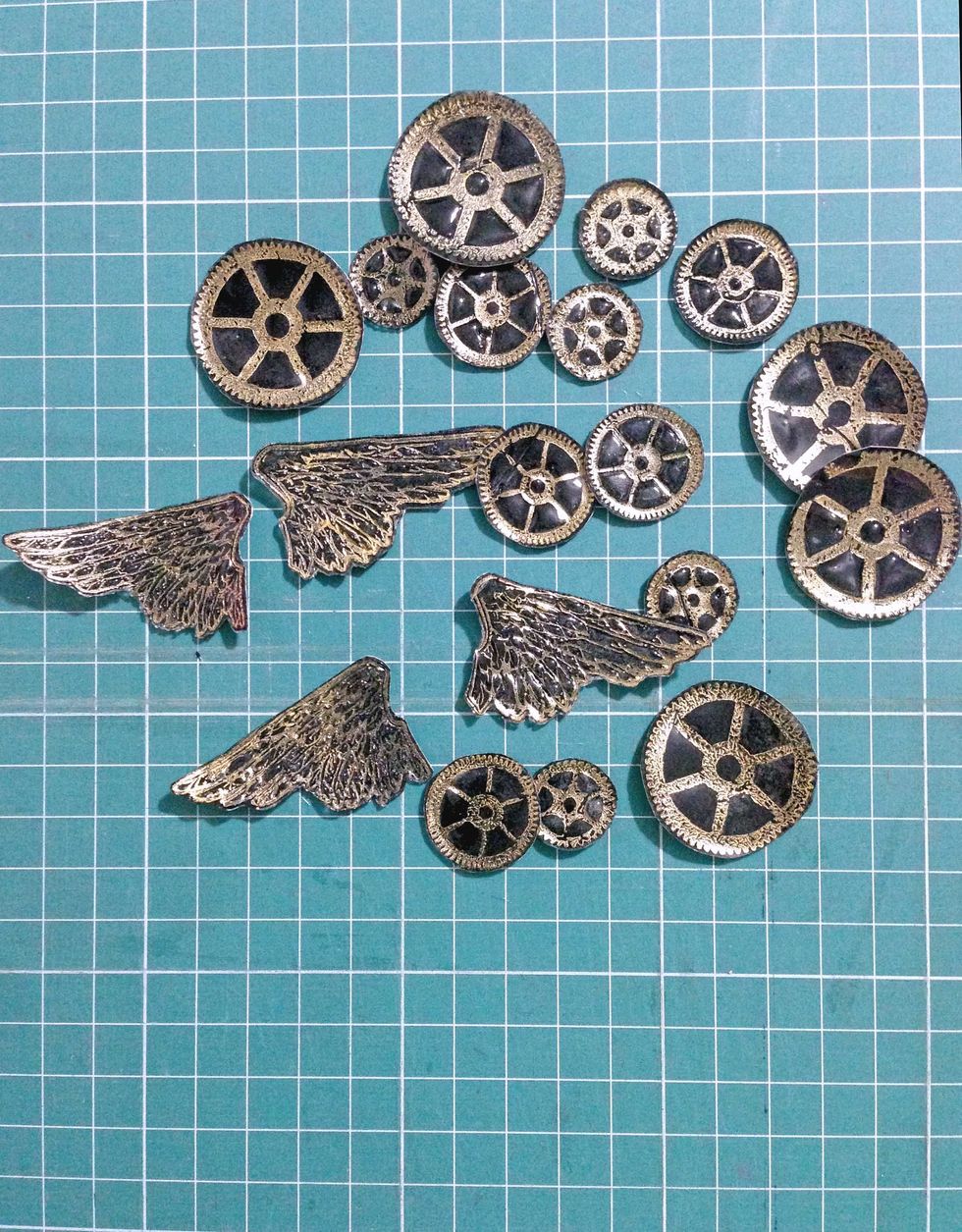 Here are the several UTEE stamped images, all cut and ready to be used as embellishments...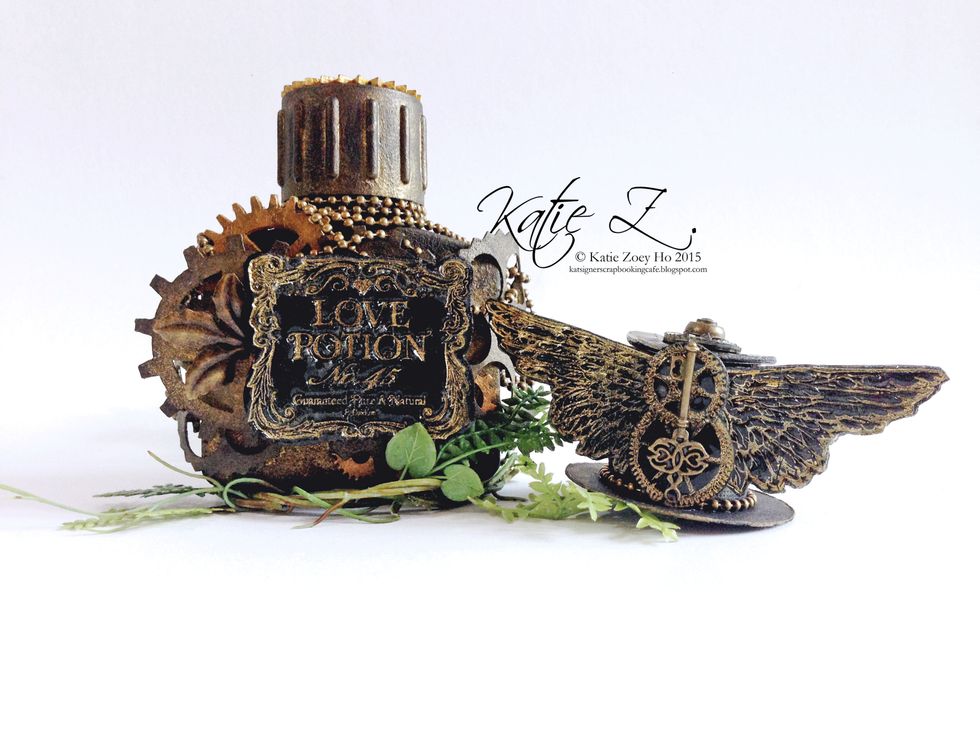 I've used a couple of them in this altered perfume bottle and created a mini top hat for this... Hope this will give u an idea... Thanks for viewing...
UTEE
Black Gesso
Stamps of Choice
Cereal Box Cardboards
Brilliance Galaxy Gold Pigment Ink
Scissors
Heatgun