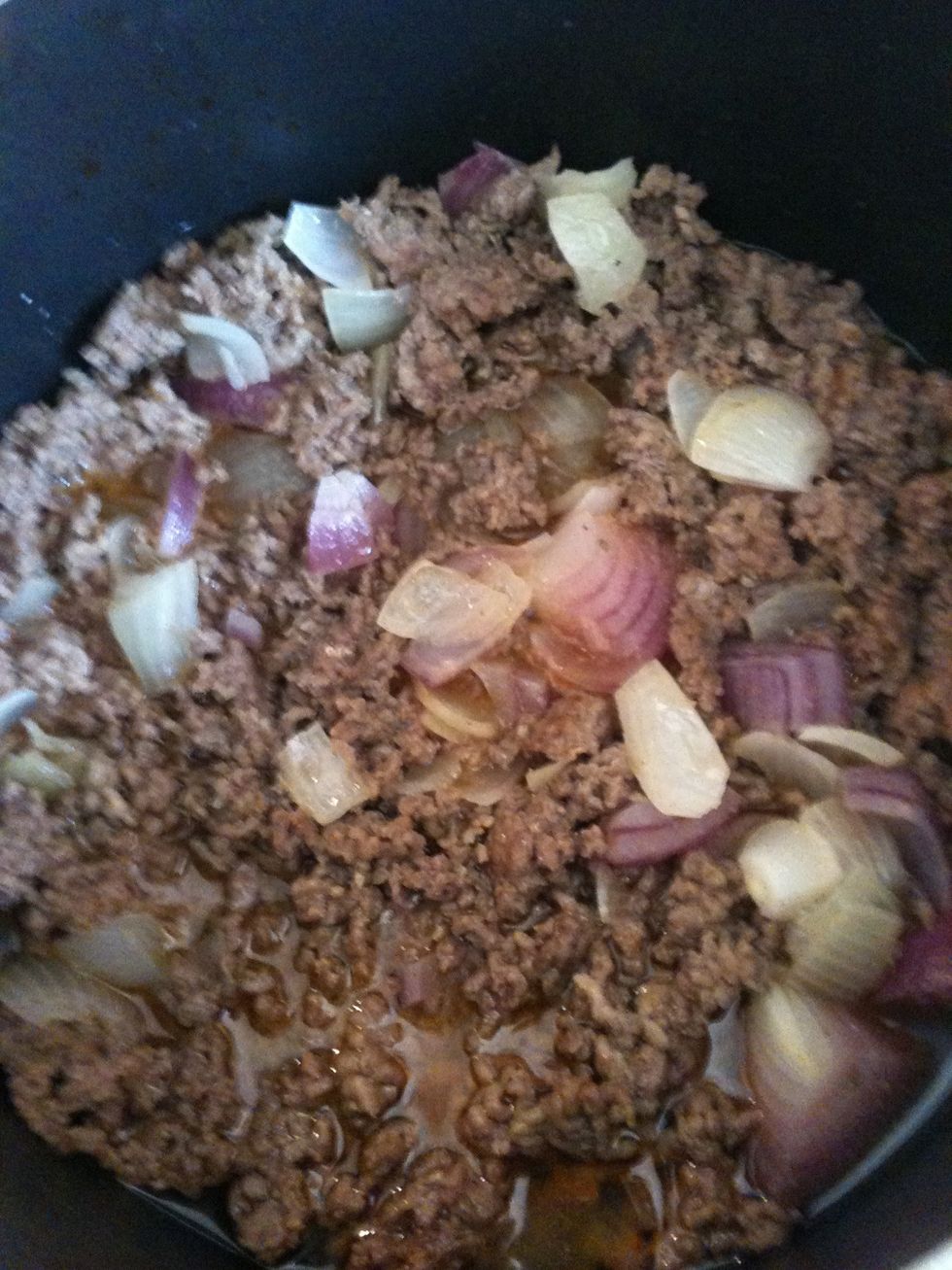 First brown your beef! I add my onions too.
Gather your supplies....I added the crackers for the finished product.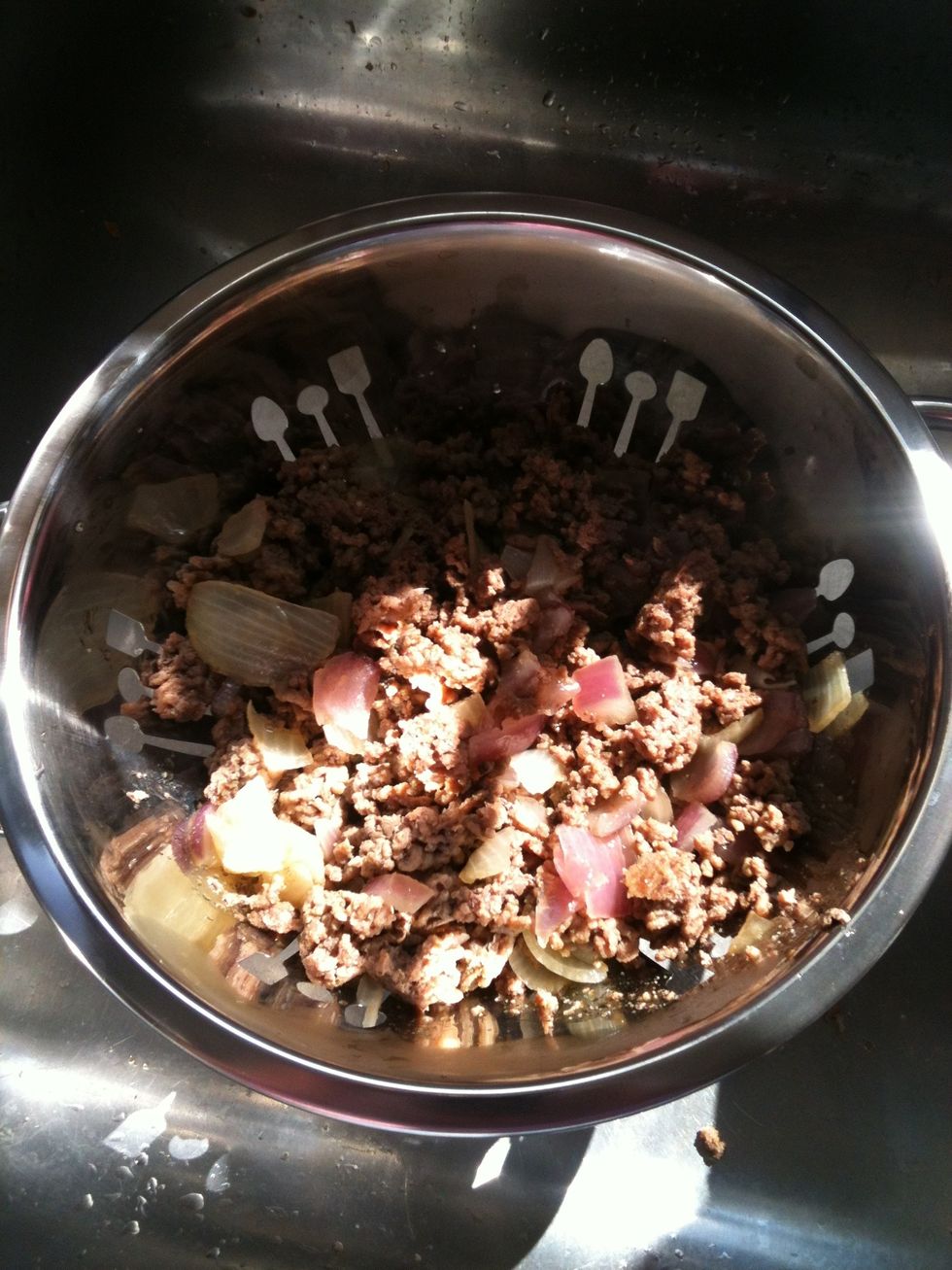 Drain your meat for a slightly healthier version... Or don't if you like your chili a little greasy.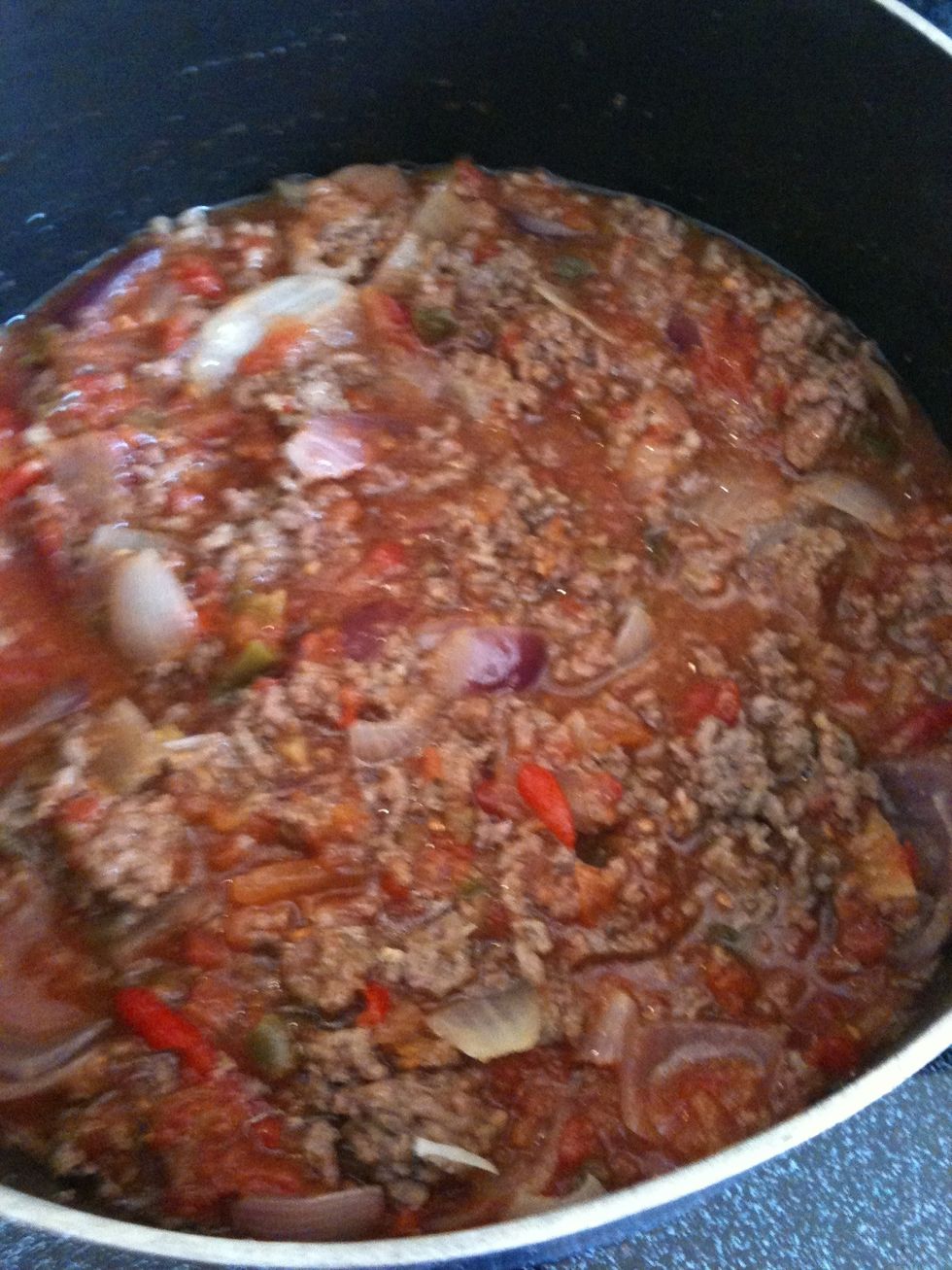 Next add half a jar of your salsa, your can of tomato sauce and your packet of spice. Follow up by filling your sauce can with water and adding that also. Allow to simmer for 1/2 hour on med - low.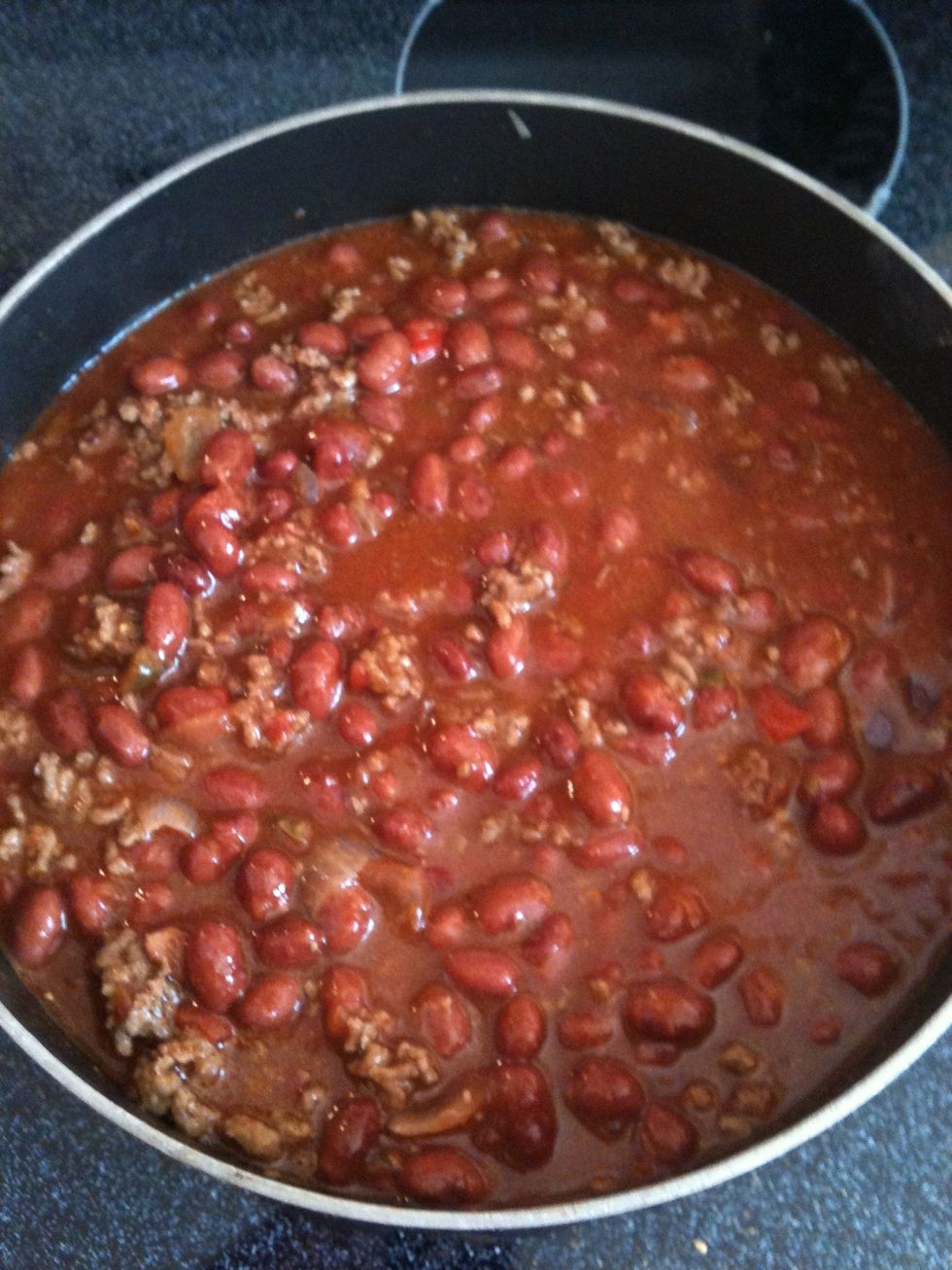 Drain the top of beans... It's gross. Add your beans. I like to add black beans and kidney beans, but this is what I had on hand. :)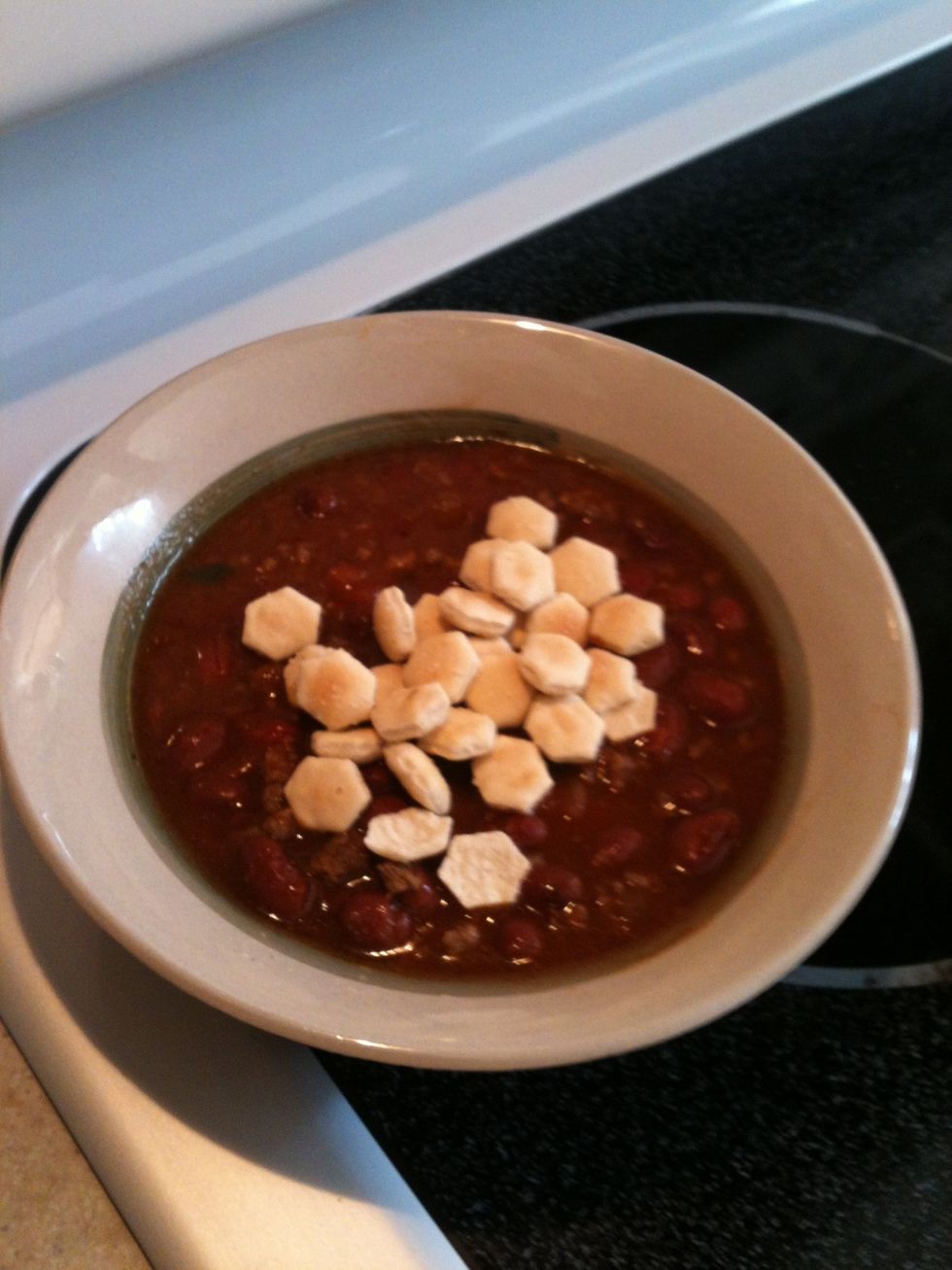 You can add cheese and diced onions too. Hope you enjoy!
1 pound of ground beef
2 cans of Brooks chili beans
1 jar of homemade salsa
Tomato sauce
Chili seasoning
2 onions
Salt and pepper to taste.
Stacey Moeser
I am a mother to 3 beautiful girls,wife to a wonderful husband ,sister and Aunt to 2 nephews.