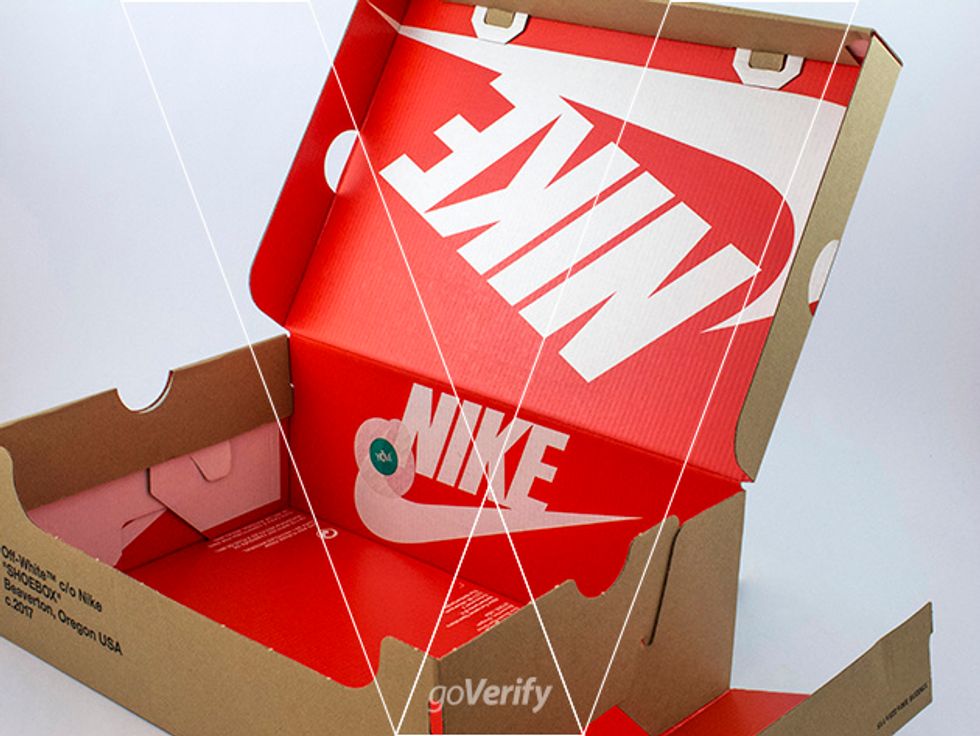 1. Nike Off-White Air Prestos come in an inside out retail box, make sure the lid and side panels double over back into the box to create structural strength.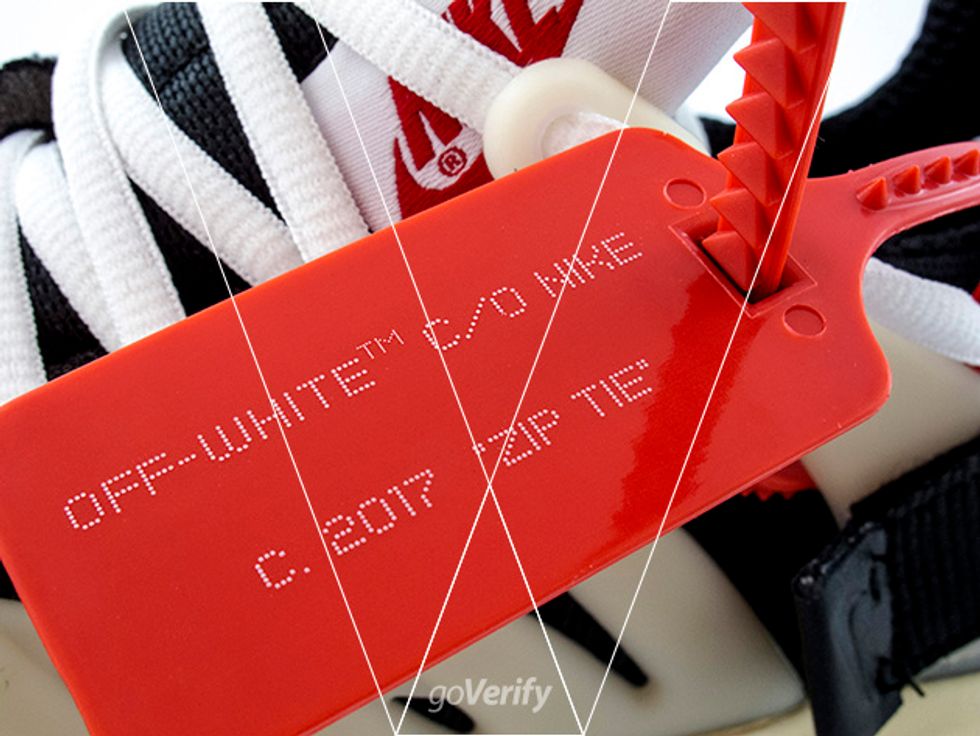 2. The zip tie will have Off-White TM c/o Nike c. 2017 Zip Tie. Make sure the typeface is correct, note how the TM is printed in much smaller white dots.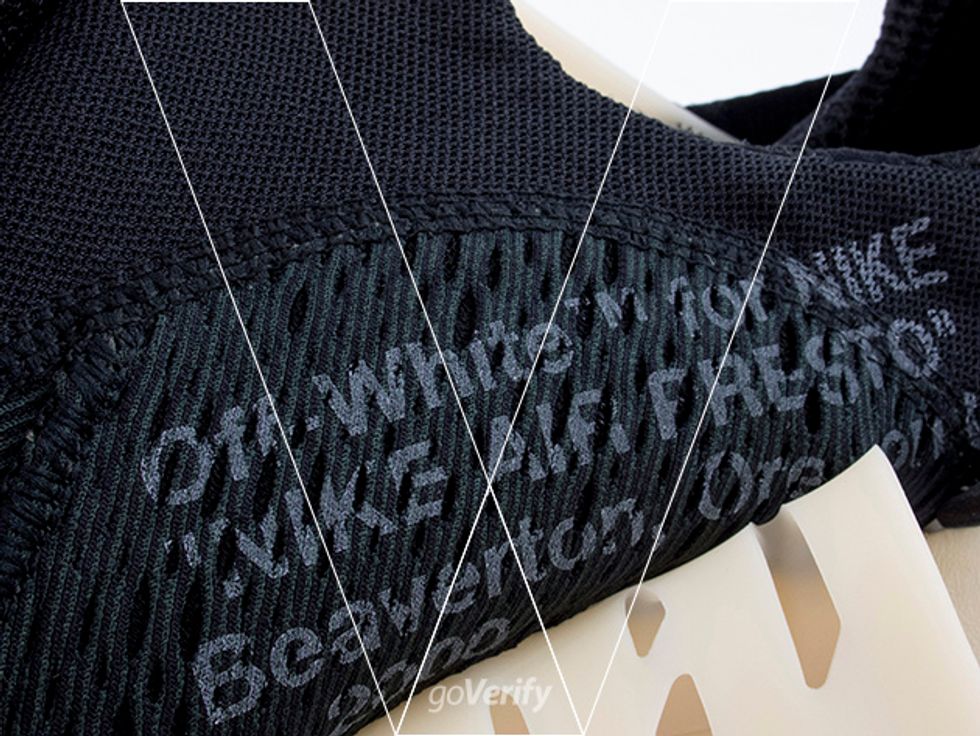 3. The upper has the words Off-White TM for Nike "Nike Air Presto" Beaverton, Oregon USA c. 2000. Make sure the printing is semi transparent showing the fabric underneath.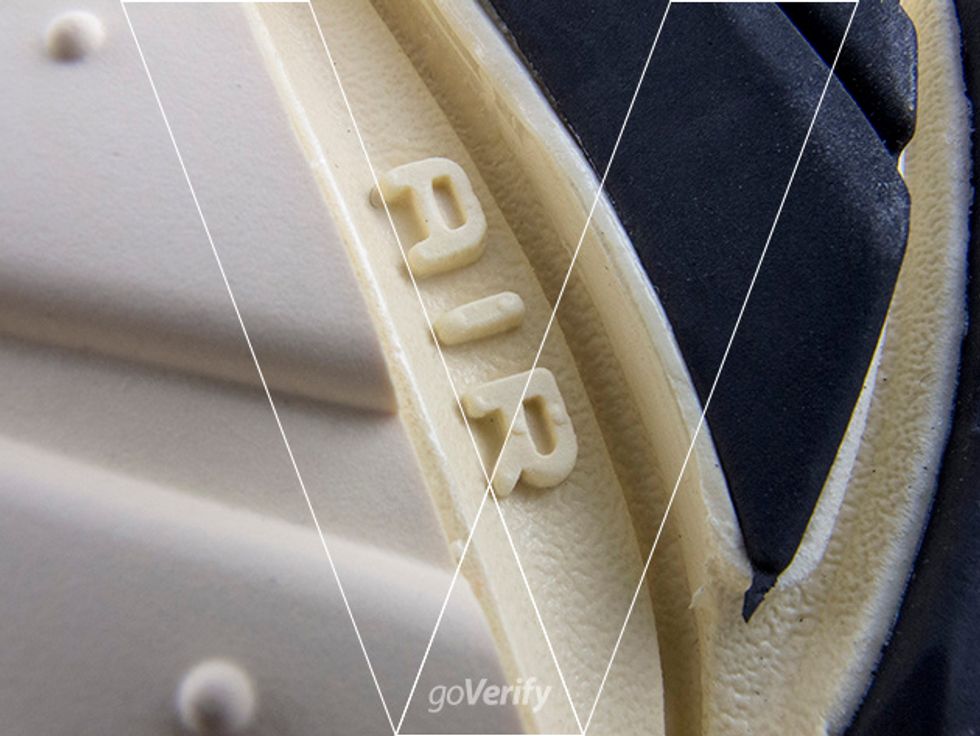 4. The heel has an Air logo embossed into the rubber. Make sure the typeface used is correct and that there are tiny pinhead sized bumps on the tips of each of the letters.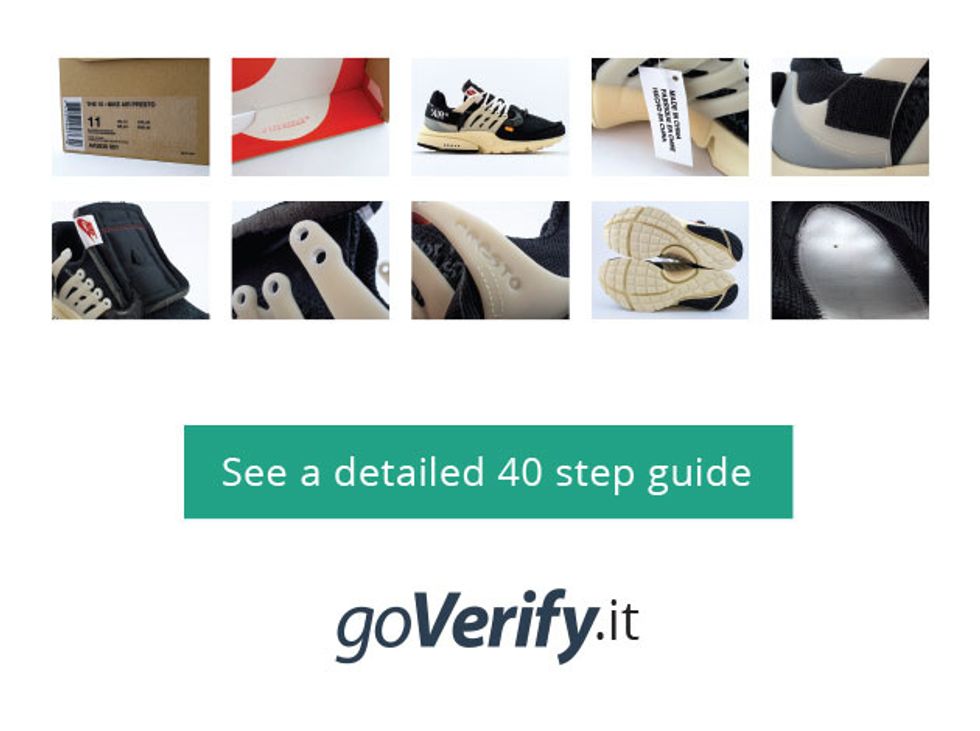 The goal of the goVerify guides are to help online shoppers not get caught out by fakes on Ebay. Visit goVerify to find out more information. Good luck.
The creator of this guide has not included tools
Goverify .It
How can you tell if a pair of sneakers are fake? Checkout our step-by-step guides to help you identify genuine sneakers.