How can you tell if the Nike LeBron 11 sneakers that you are about to buy online aren't fake? Follow these 12 simple steps to verify the authenticity of your purchase.
363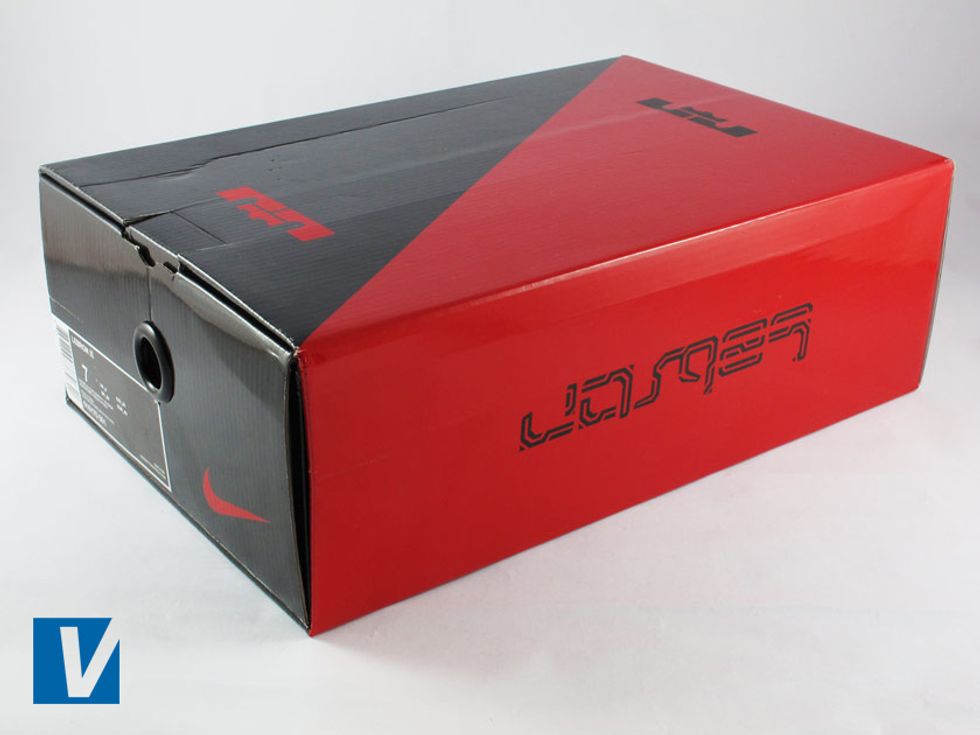 New Nikes are boxed in a strong shoe box usually featuring the logo on the lid and side. Colour and style of box varies according to style and year.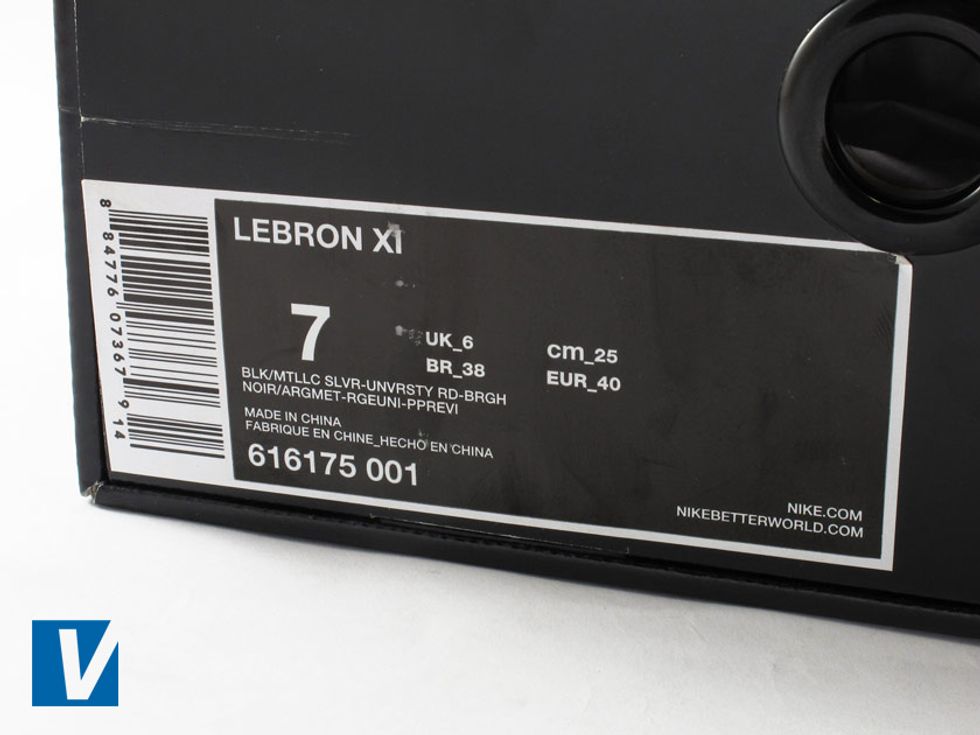 Nike retail boxes feature a label on one side detailing style name, size, colour, country of manufacture and a style number. The style number is usually 9 digits long.
Inside label details vary depending on year, country of manufacture and style. Check the style number, usually 9 digits, matches that found on the box.
Nike LeBron 11's have a swoosh glued on to the side. Make sure the quality of the joins are perfect. Also check that the thin line pattern in the Swoosh is visible.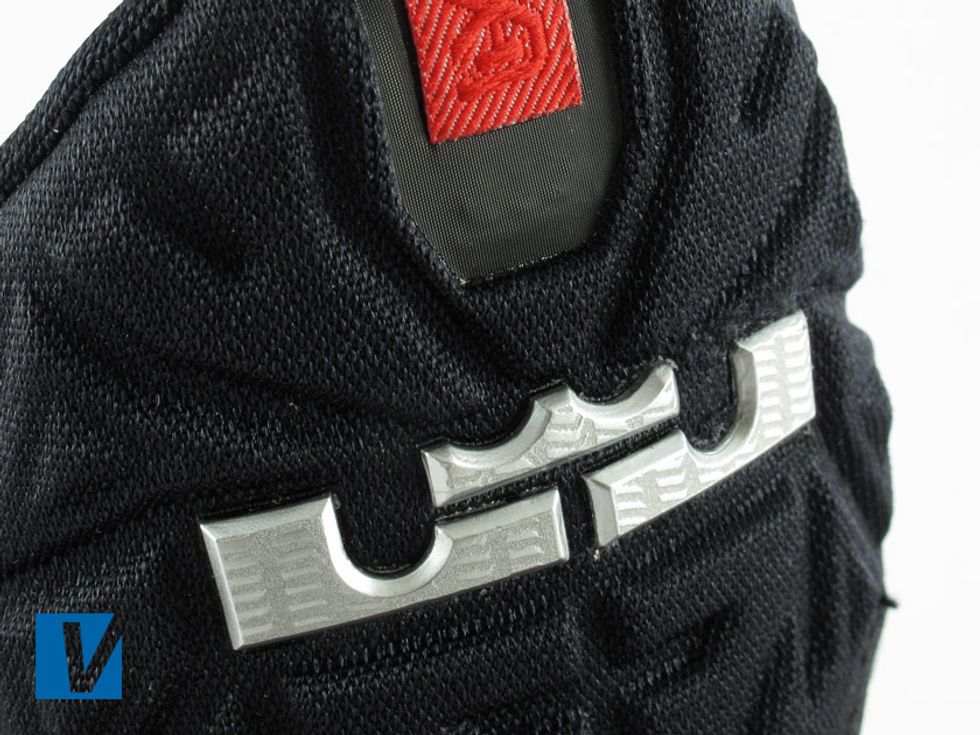 New LeBron 11's have a raised LJ logo on the tongue, check that the edges of the logo are sharp and that the gluing is neat. Check that the pattern engraved into the logo is visible.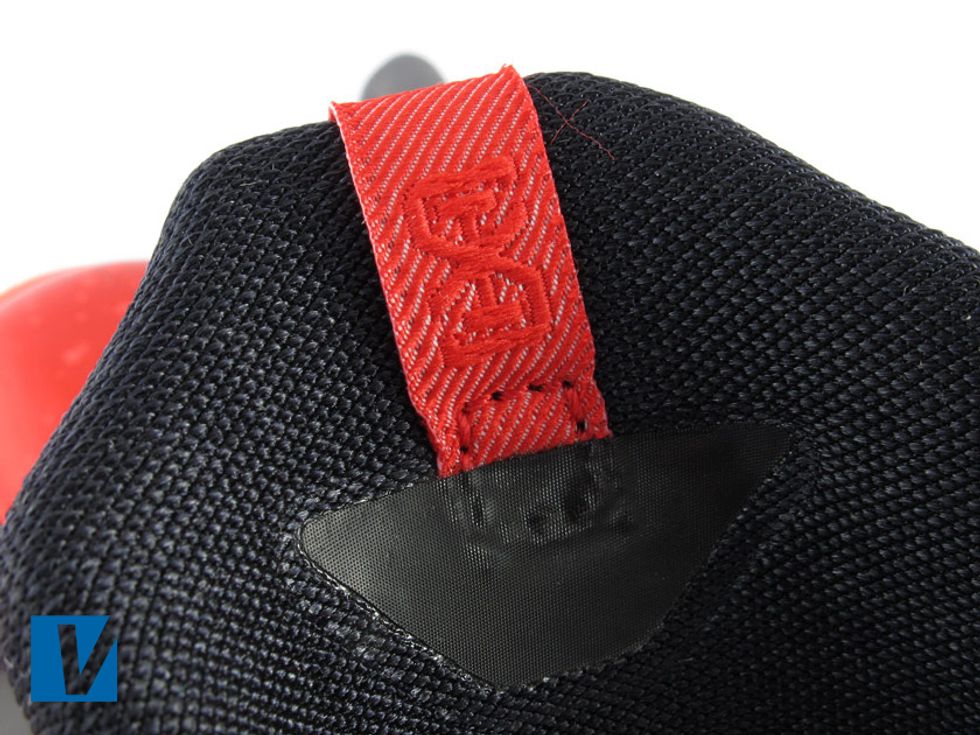 New LeBron 11's have a tab on the back of the tongue with the letters "XI" embroidered into it. Check the quality of the embroidery as well as the glued finish of the tab attachment to the tongue.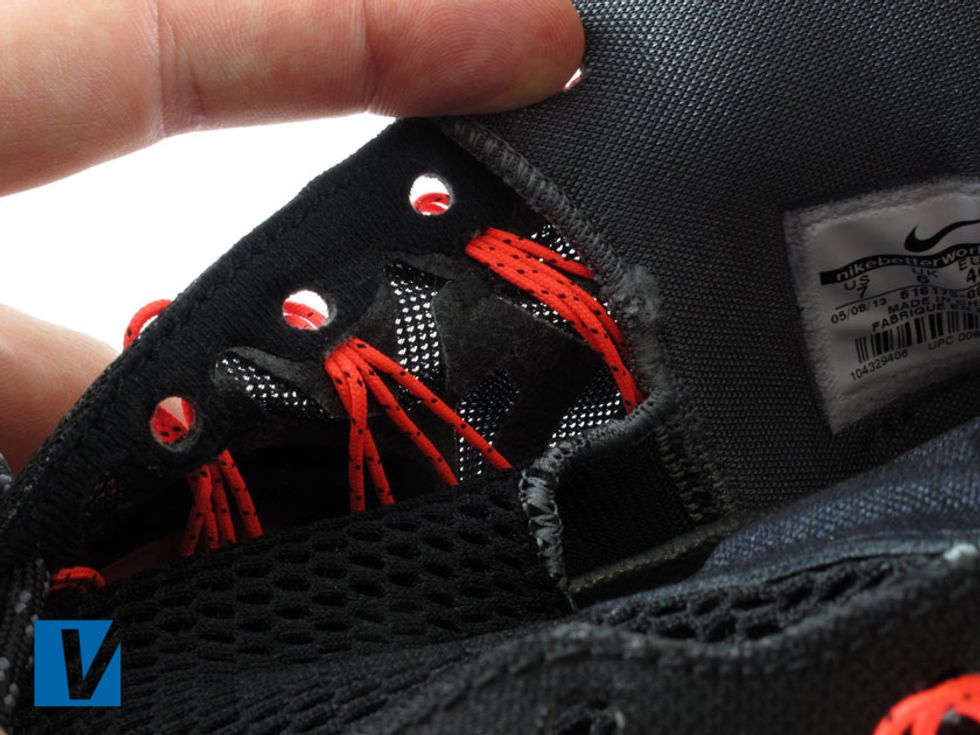 LeBron 11's come with the patented nylon Nike Flywire cables that tighten during quick changes in direction to provide ultimate lockdown support.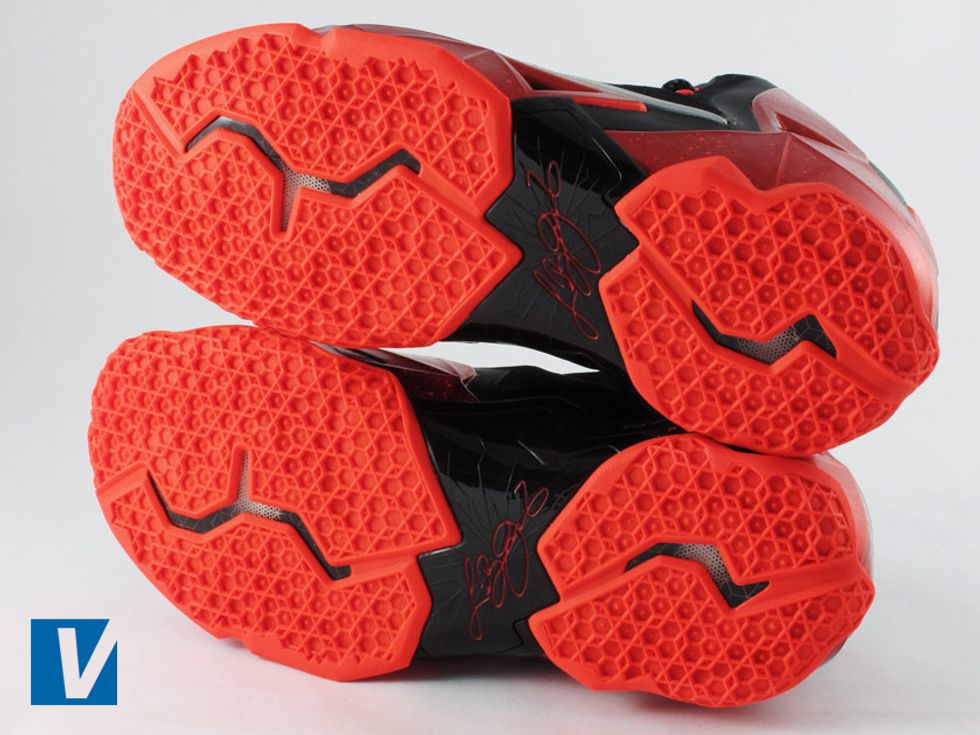 Nike LeBron 11 sole patterns are distinctive, always make sure they are high quality and not worn out if the shoes are new.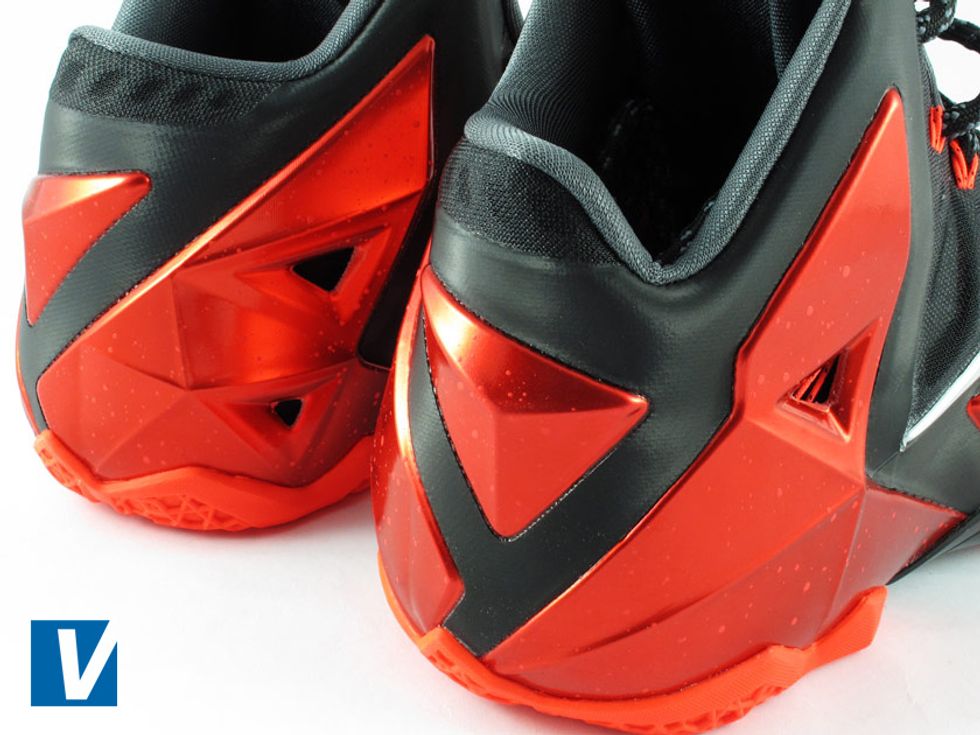 LeBron 11's have a Hyperposite construction, a combination of Foamposite, performance synthetics and mesh. Pay special attention to the sharp angular lines in the Foamposite panels.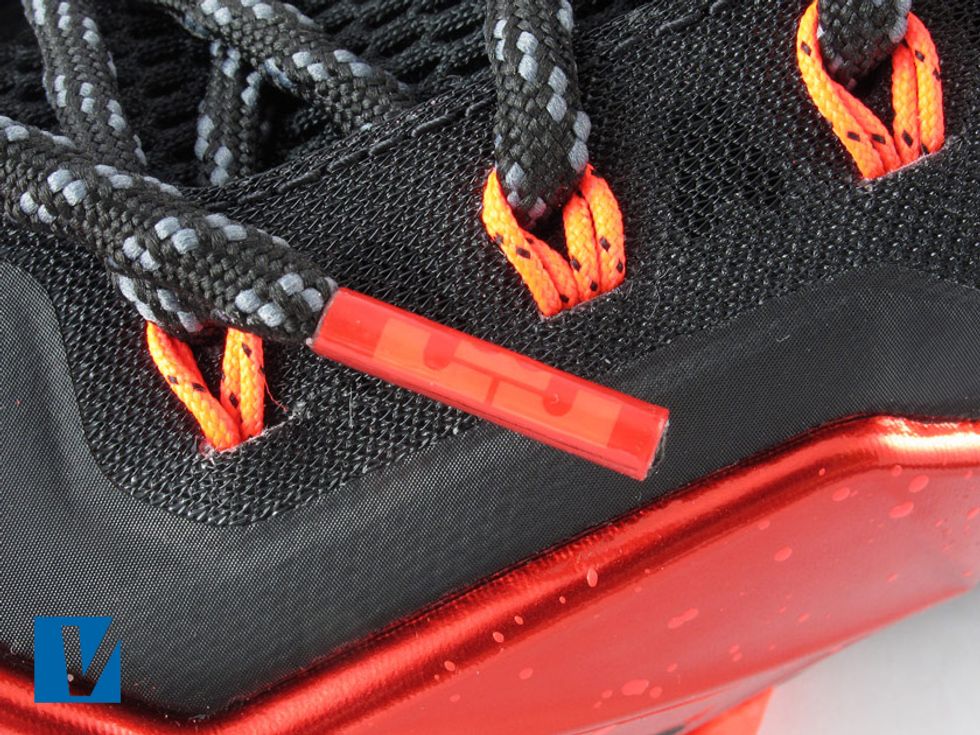 New LeBorn 11's will have a LB logo on the lace tip, check that the quality of the printing is sharp and clear, make sure the colour of the lace tip is correct to the shoe's colourway.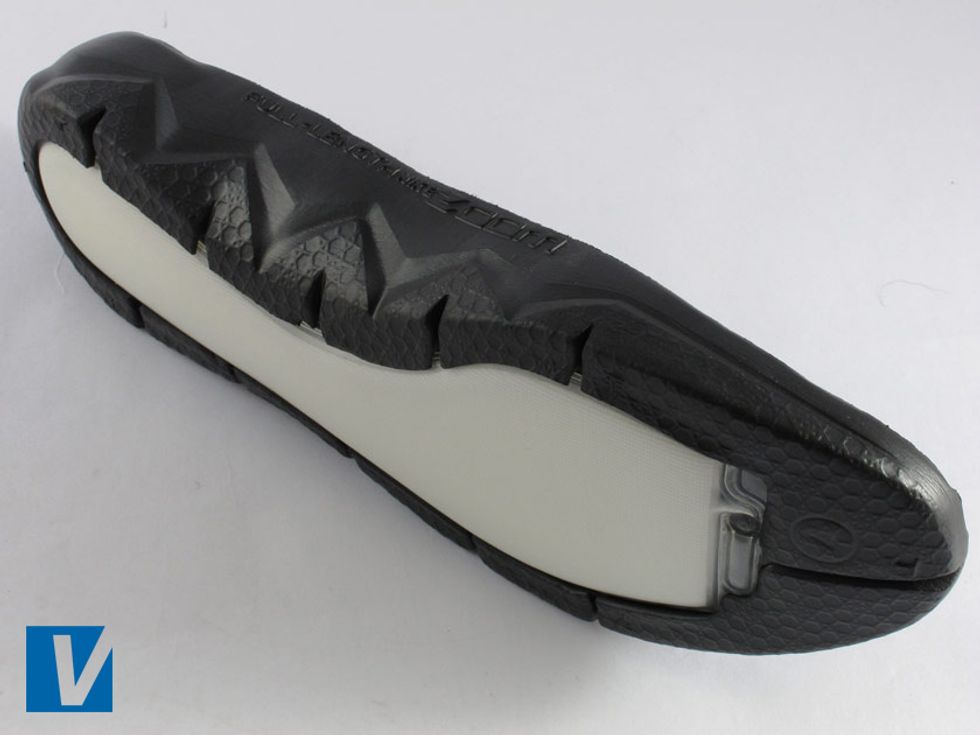 New LeBron 11's feature a Lunarlon Midsole sitting on top of a Full Length Zoom unit which provides a perfect combination of impact protection and responsiveness.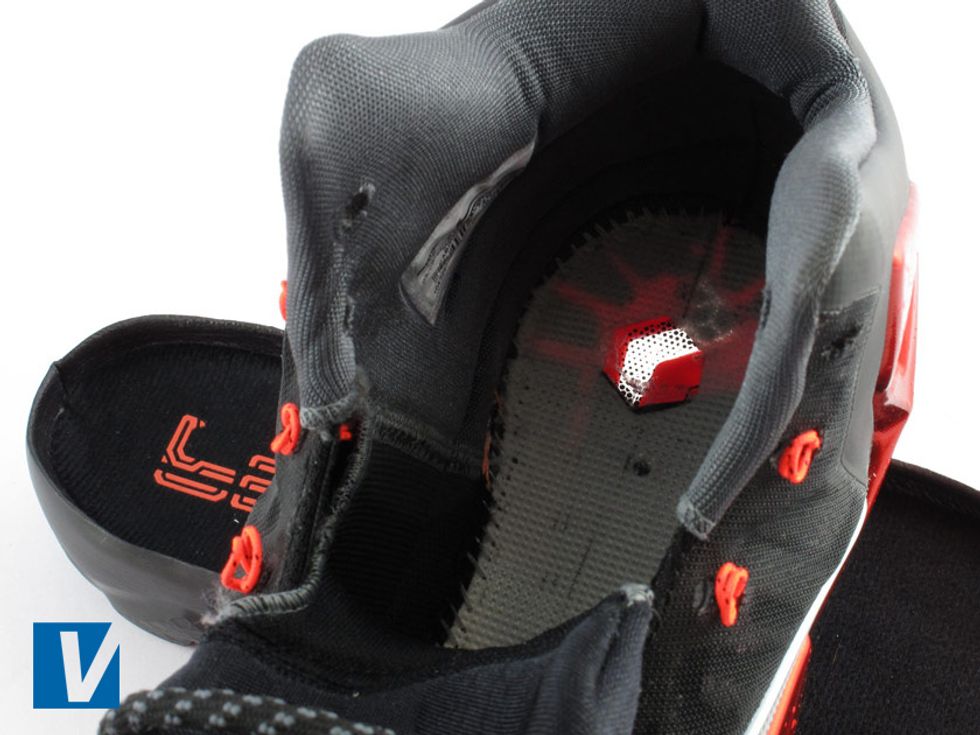 LeBron 11's feature a window under the heel, which is completely see through when the Lunarlon Midsole is removed.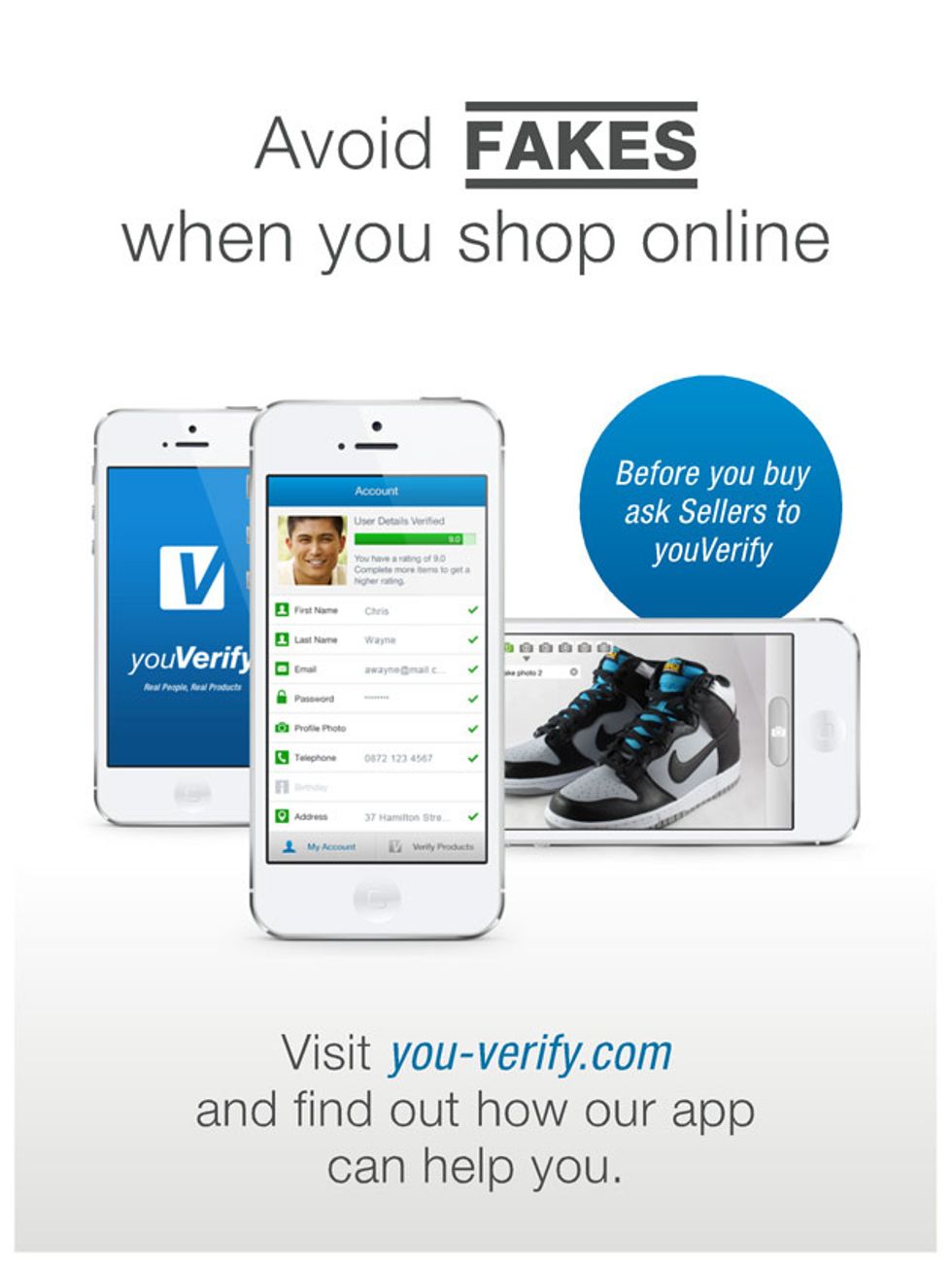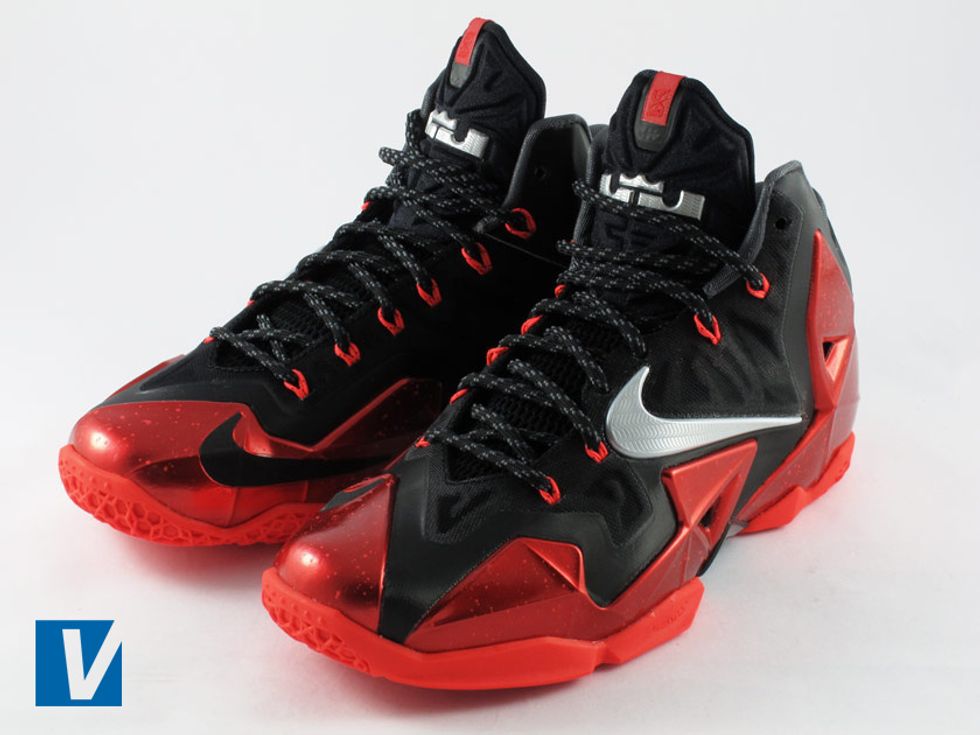 The creator of this guide has not included tools