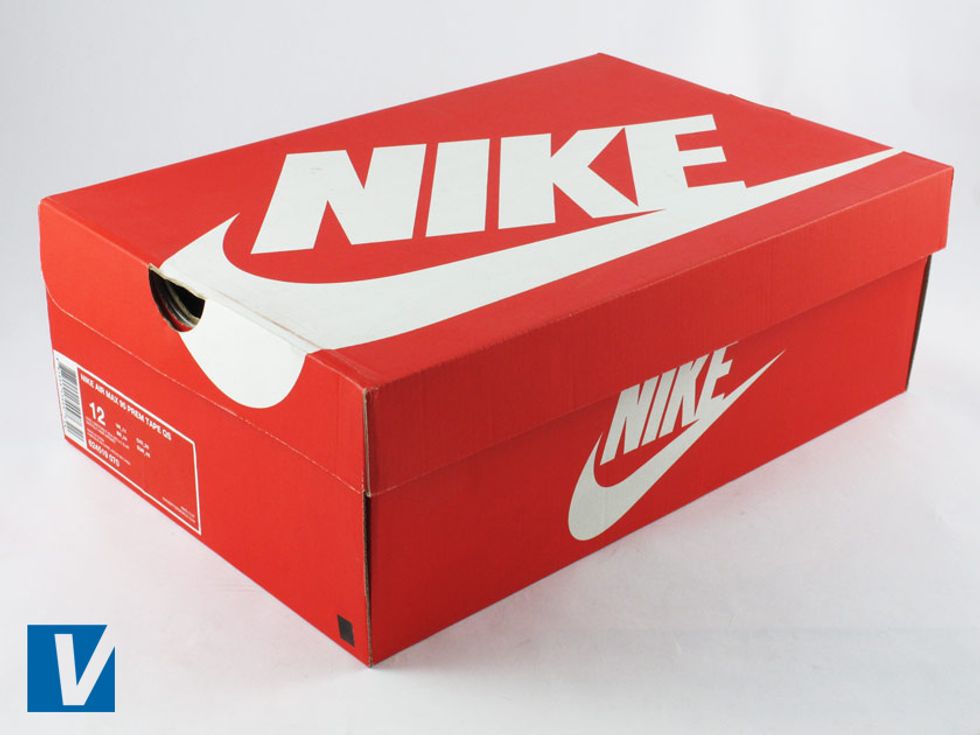 New Nikes are boxed in a strong shoe box usually featuring the logo on the lid and side. Colour and style of box varies according to style and year. Check the box carefully for any errors.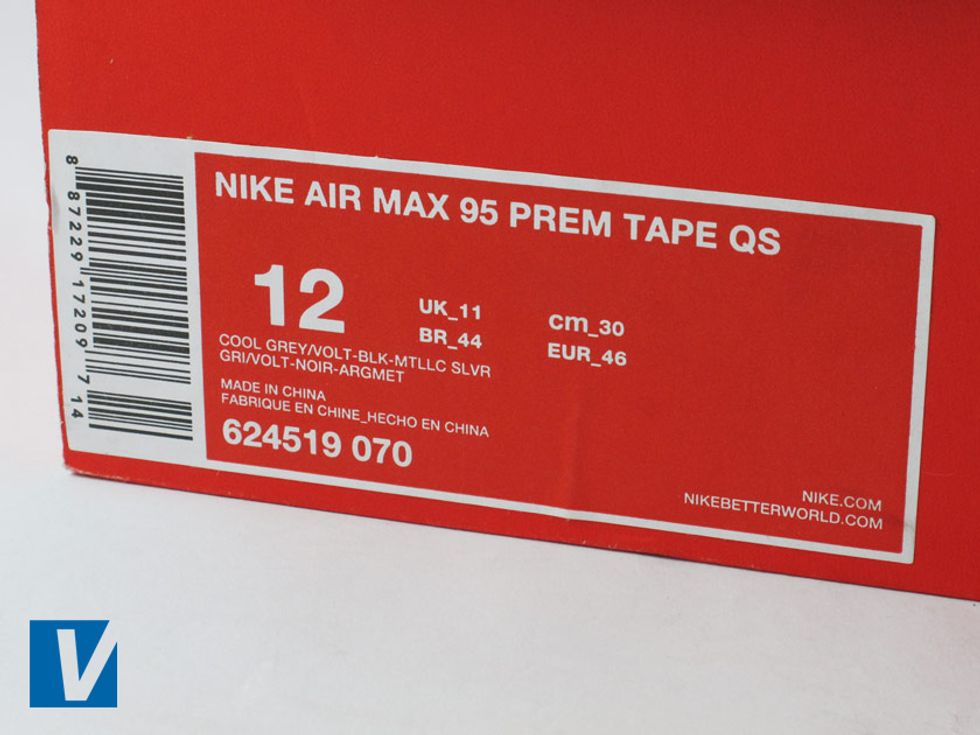 Nike retail boxes feature a label on one side detailing style name, size, colour, country of manufacture and a style number. The style number is usually 9 digits long.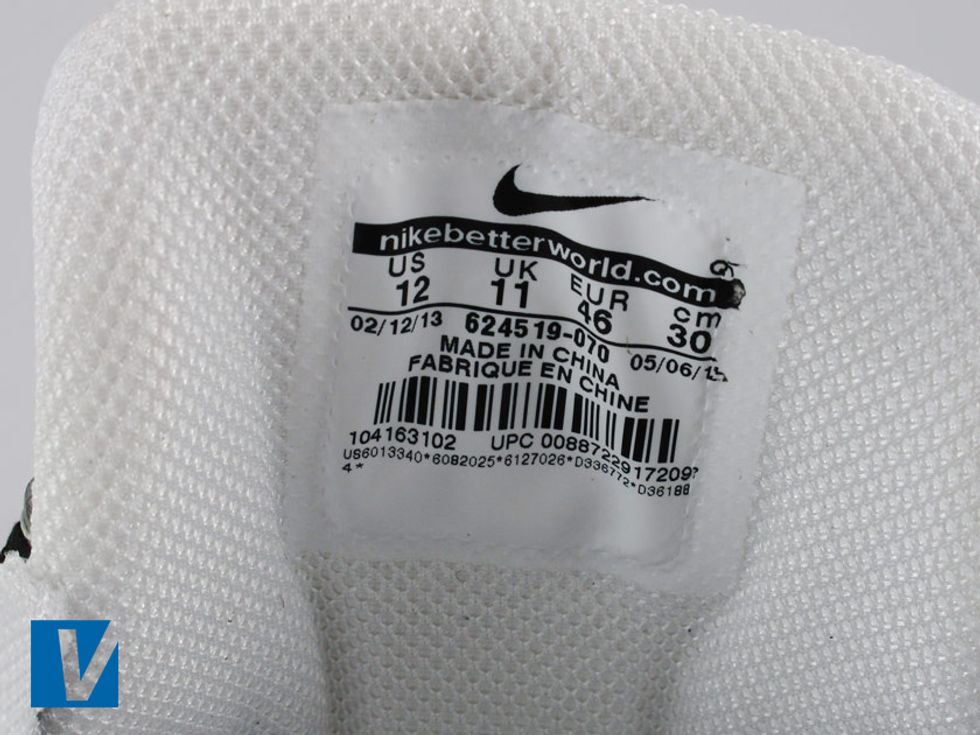 Inside label details vary depending on year, country of manufacture and style. Check the style number matches that found on the box. Check that the tail of the Q in FABRIQUE starts inside the circle.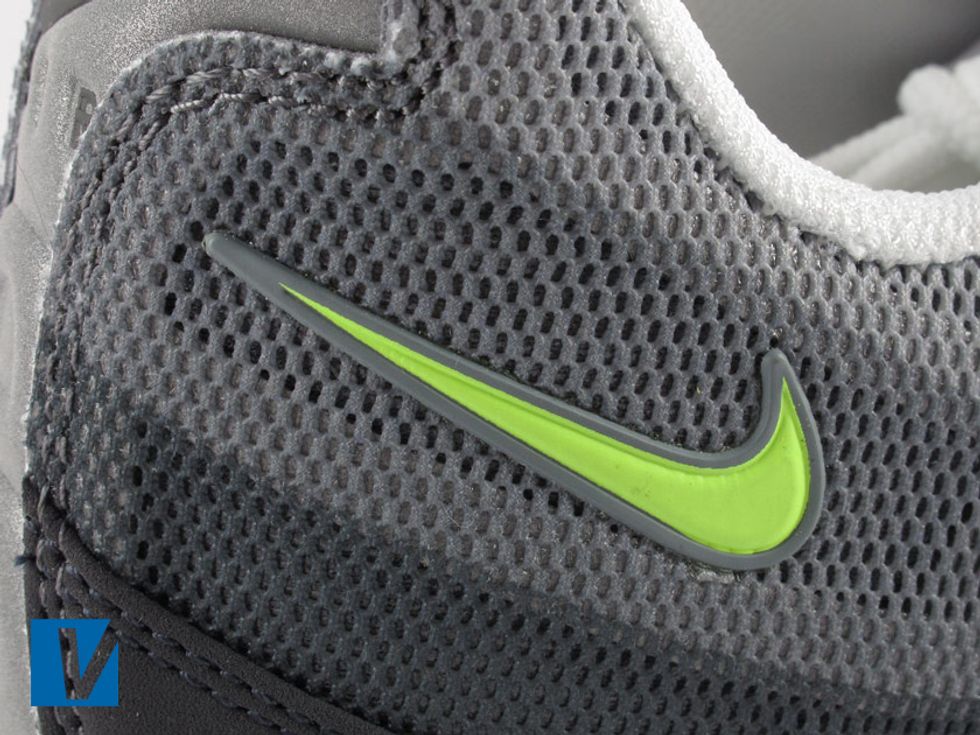 The trademarked Nike swoosh is both carefully and immaculately stitched, glued or printed. When inspecting the photo, ensure it is not glued, printed or stitched to a poor standard.
New Nike Air Max 95's feature a rigid tongue, check that the stitching is tight, even and high quality.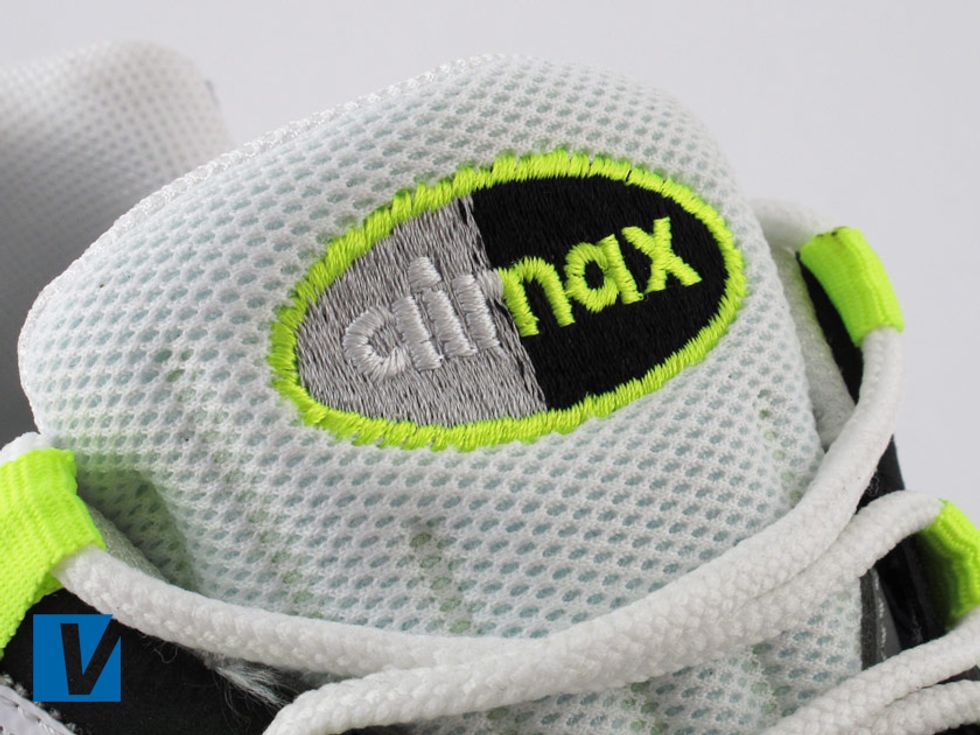 Most new Air Max 95's will feature an Air Max logo on the tongue. Make sure this logo is carefully and immaculately stitched, glued, printed or embroidered onto the tongue.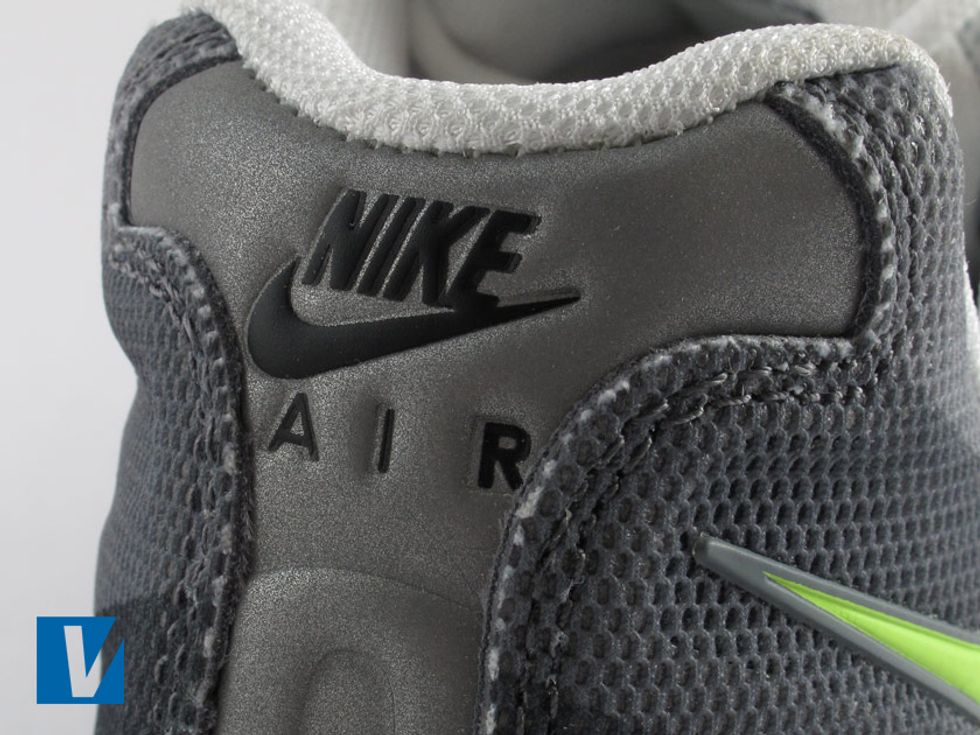 There should be a Nike Air logo on the heel, check the position and size of this logo. This is also an opportunity to check the stitching around the heel logo, make sure it is tight and evenly spaced.
High quality stitching can be hard to replicate. Check carefully that the stitching on the heel of the Nikes is tight, straight and cleanly finished.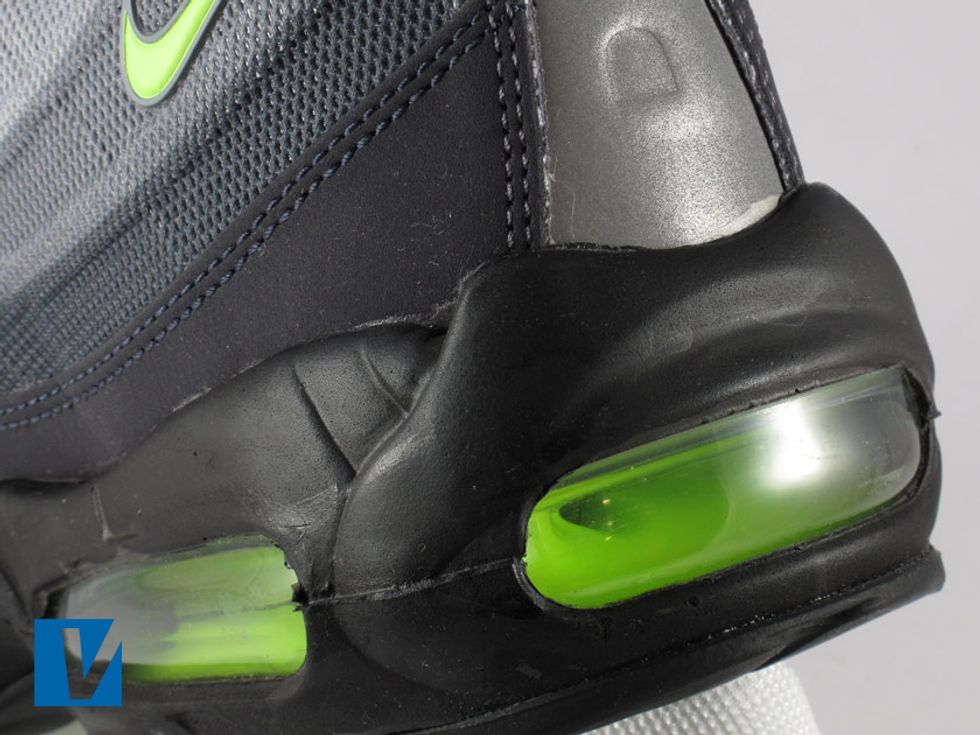 New Air Max 95's have the unique Nike Air Max units situated under the heel, check that these Air units are clear and clean with no marks or paint on them.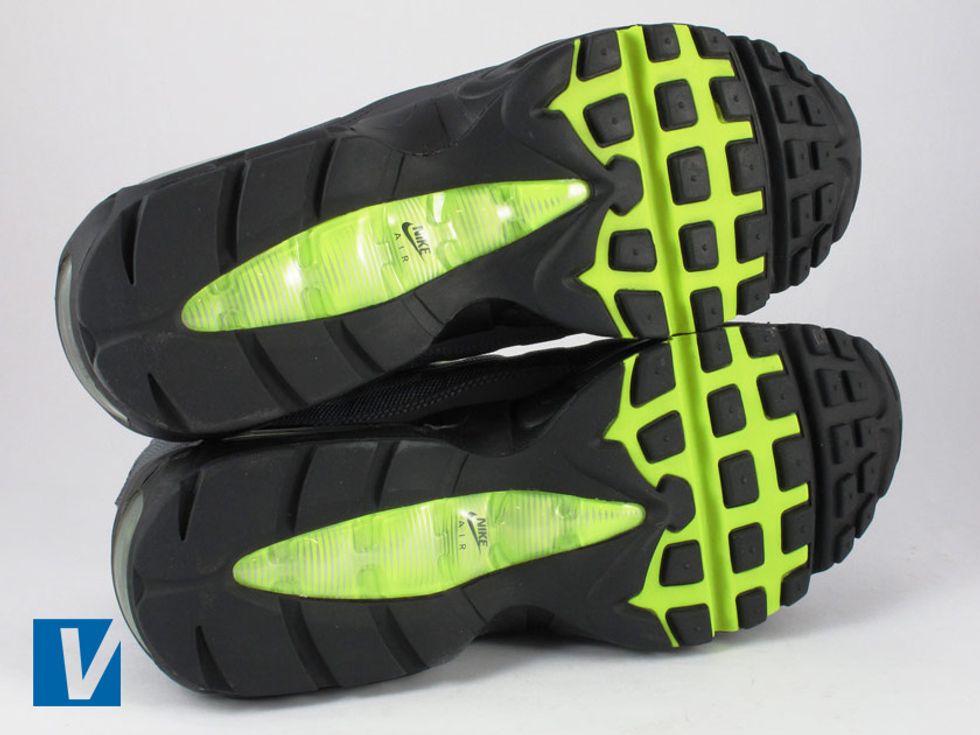 Nike Air Max 95's have a distinctive sole pattern, always make sure they are high quality and not worn out if the shoes are new.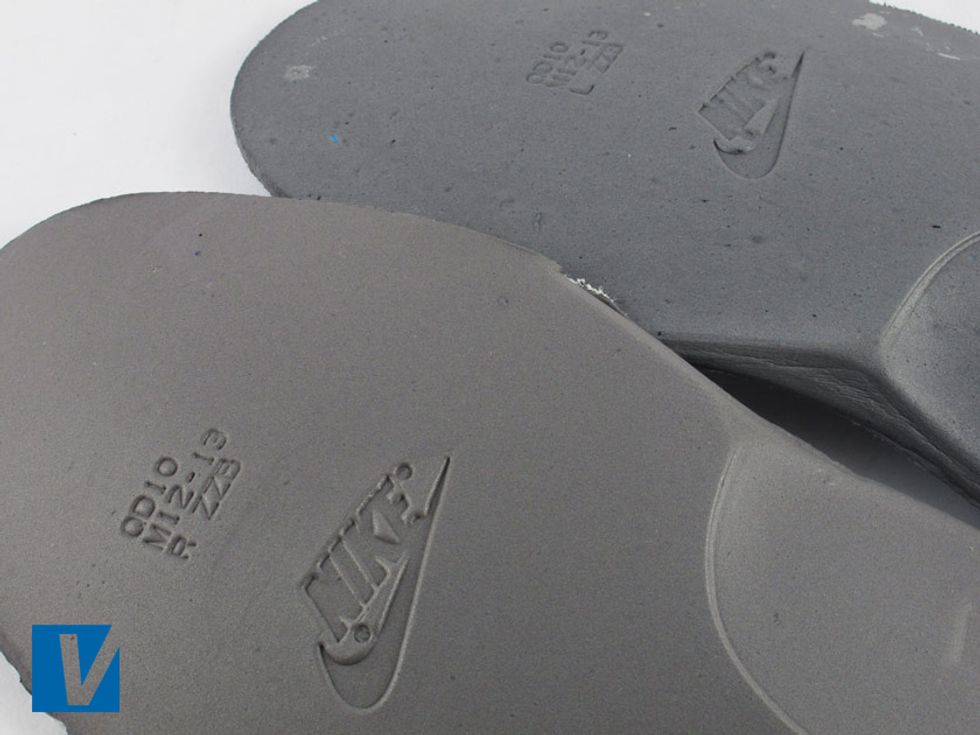 The inner of new Air Max 95's usually have the size range of the shoe underneath, as well as a Nike Logo debossed into the rubber. Check that the size indicated matches that on the retail box sticker.
The creator of this guide has not included tools