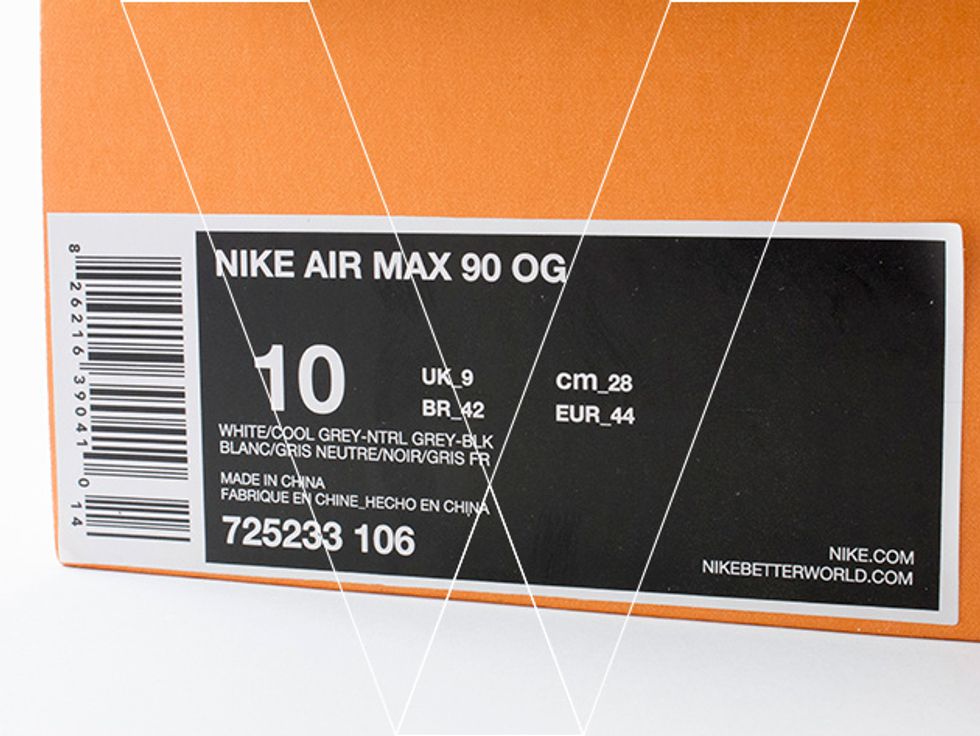 Retail box labels detail barcode, style name, size, color, country of manufacture and style number. Check the style number matches the shoe label and sales receipt.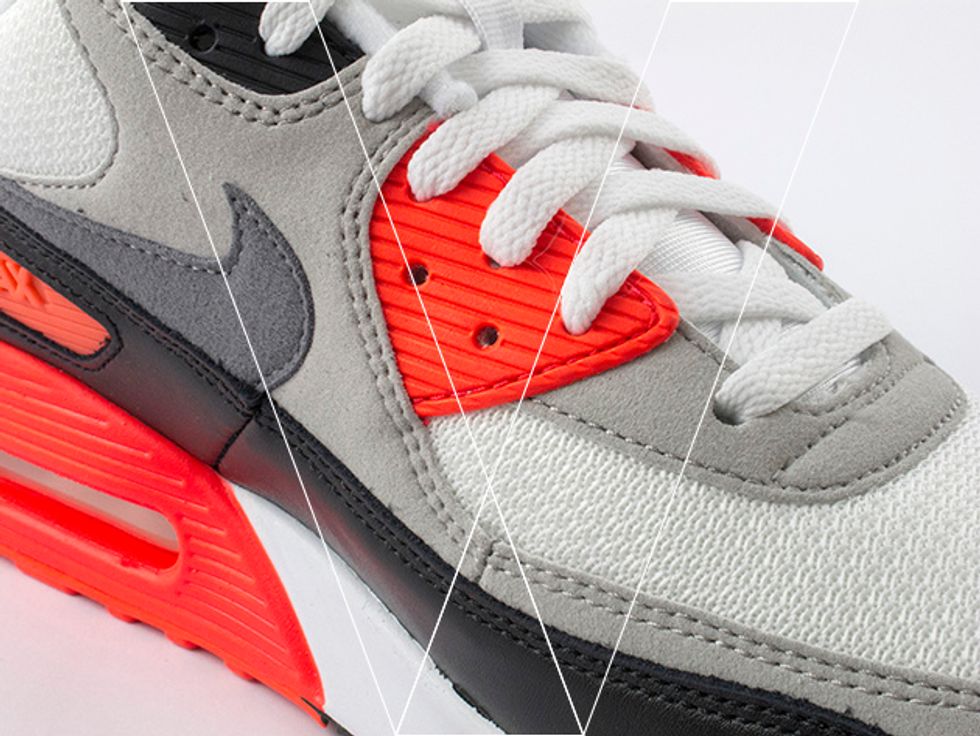 Make sure the double stitch lines are neat, evenly spaced and follow the edges of each panel evenly. Also note the seamless join between two panels below the Swoosh.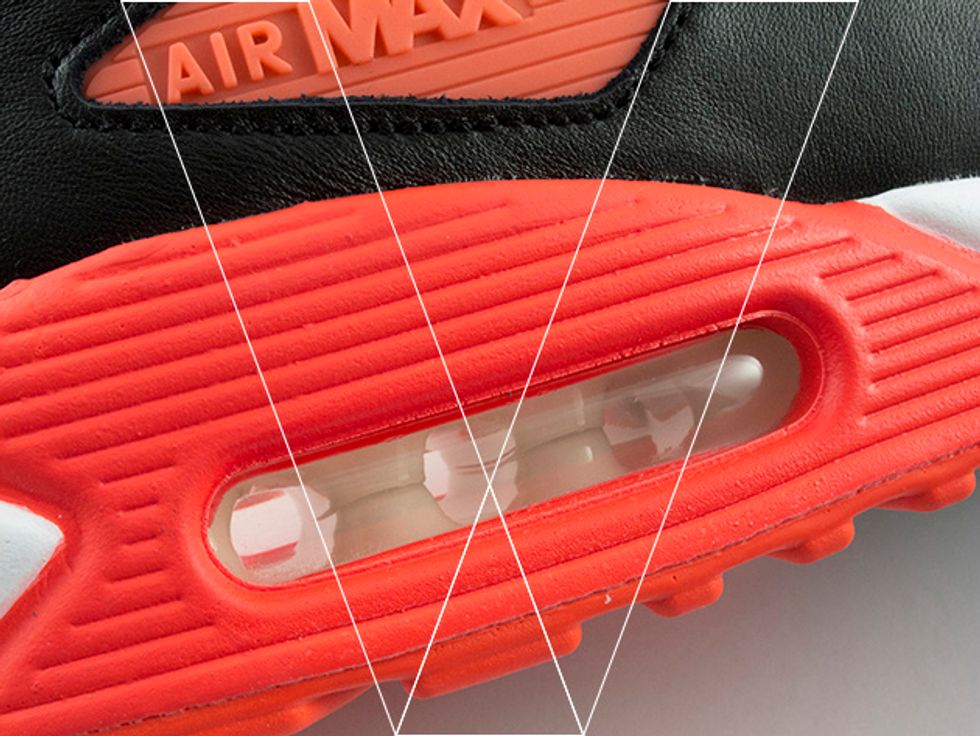 Air Max 90's have Air Unit technology for impact protection. Make sure the air "bubble" is clear with no paint marks and that the support structure is clearly visible.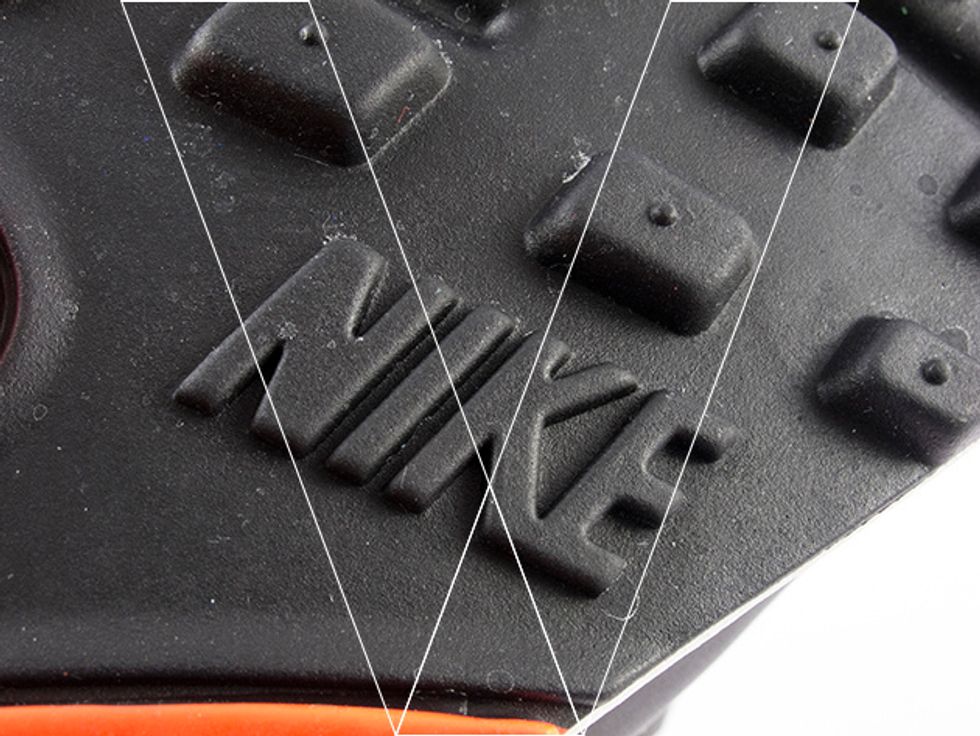 The sole will have a Nike logo, make sure the K and E are joined. Check that the quality of embossing is high, the logo will actually appear to have rounded edges.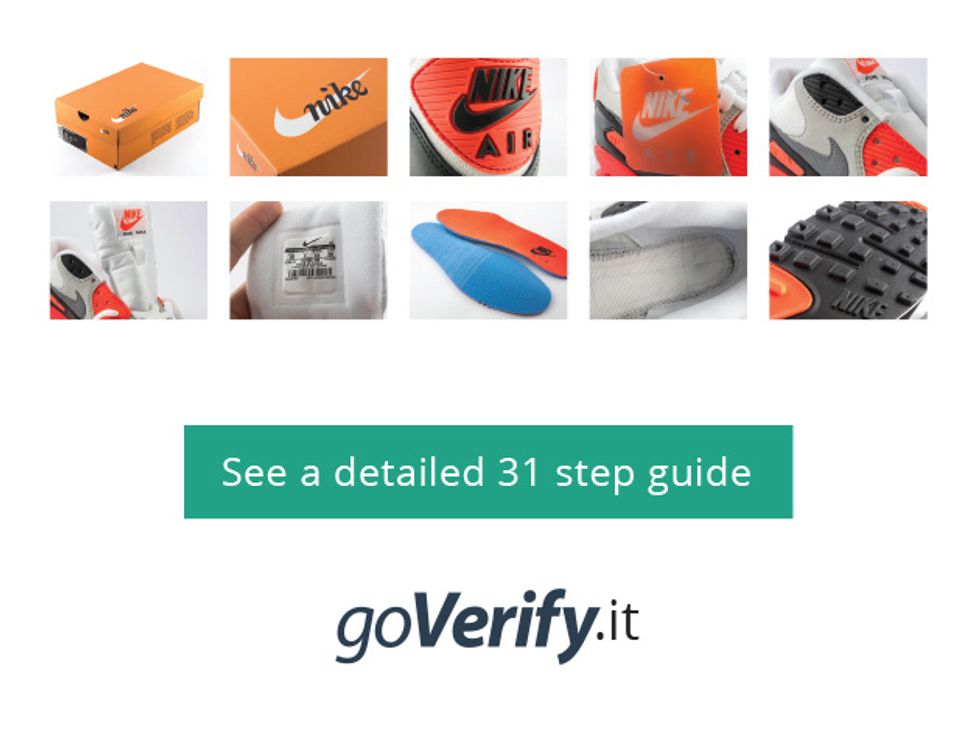 Checkout the full 31 point step-by-step guide on goVerify.it
The creator of this guide has not included tools
Goverify .It
How can you tell if a pair of sneakers are fake? Checkout our step-by-step guides to help you identify genuine sneakers.