How can you tell if the pair of Nike Jordan 5's that you are about to buy online are genuine? Follow these 10 simple steps to verify the authenticity of your purchase.
4757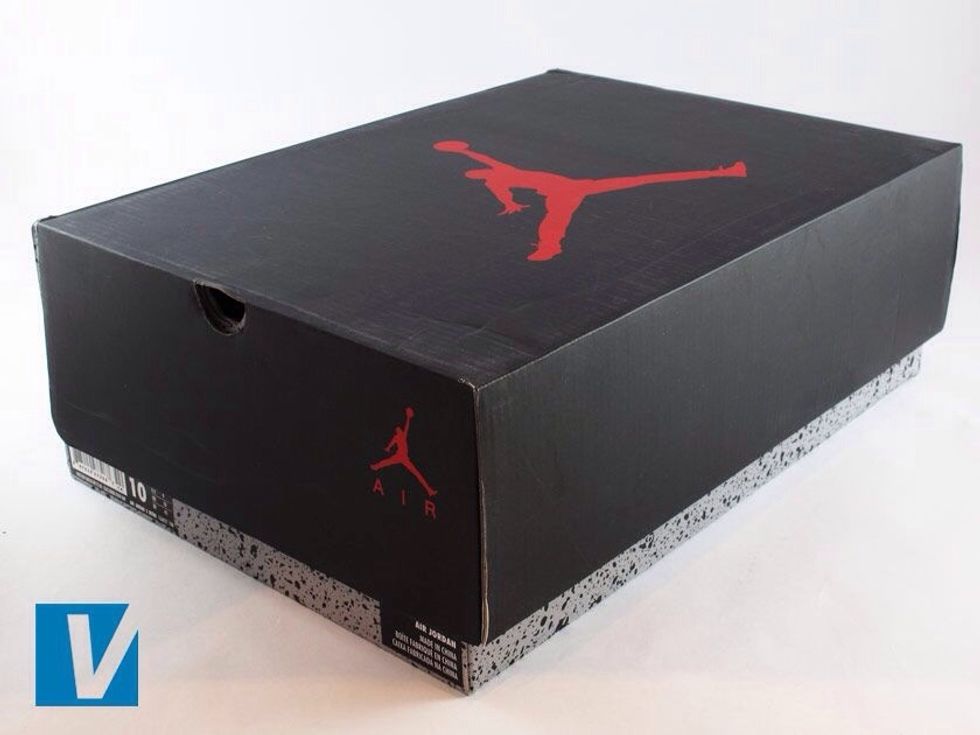 New Nike Jordan 5's are boxed in a strong shoe box usually featuring the logo on the lid and side. Colour and style of box varies according to style and year.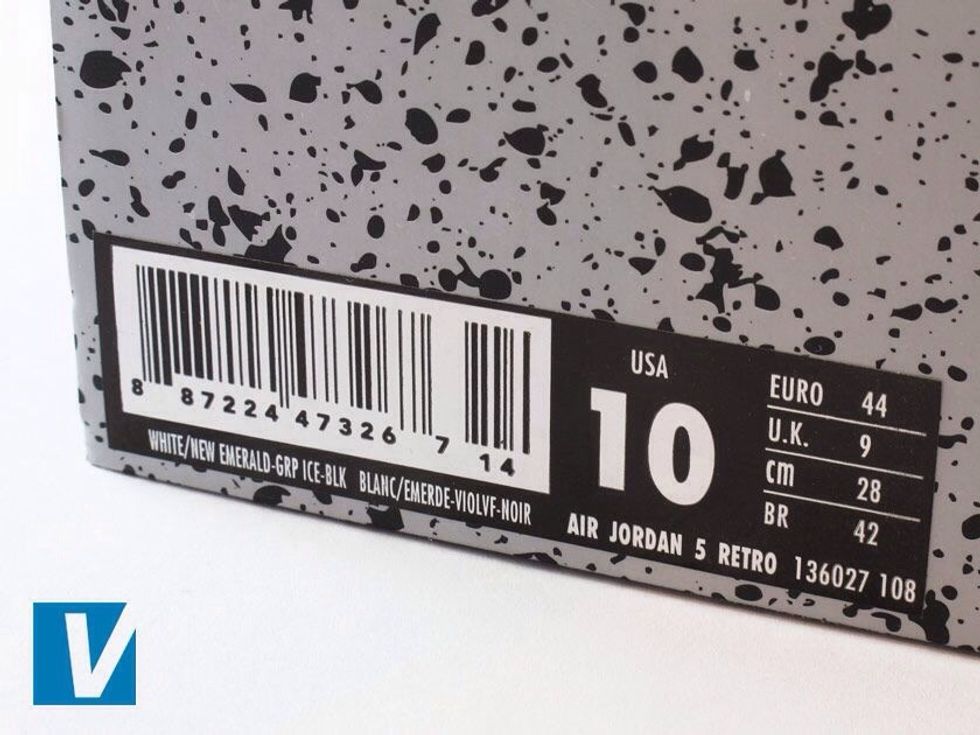 Nike retail boxes feature a label on one side detailing style name, size, colour, country of manufacture and a style number. The style number is usually 9 digits long.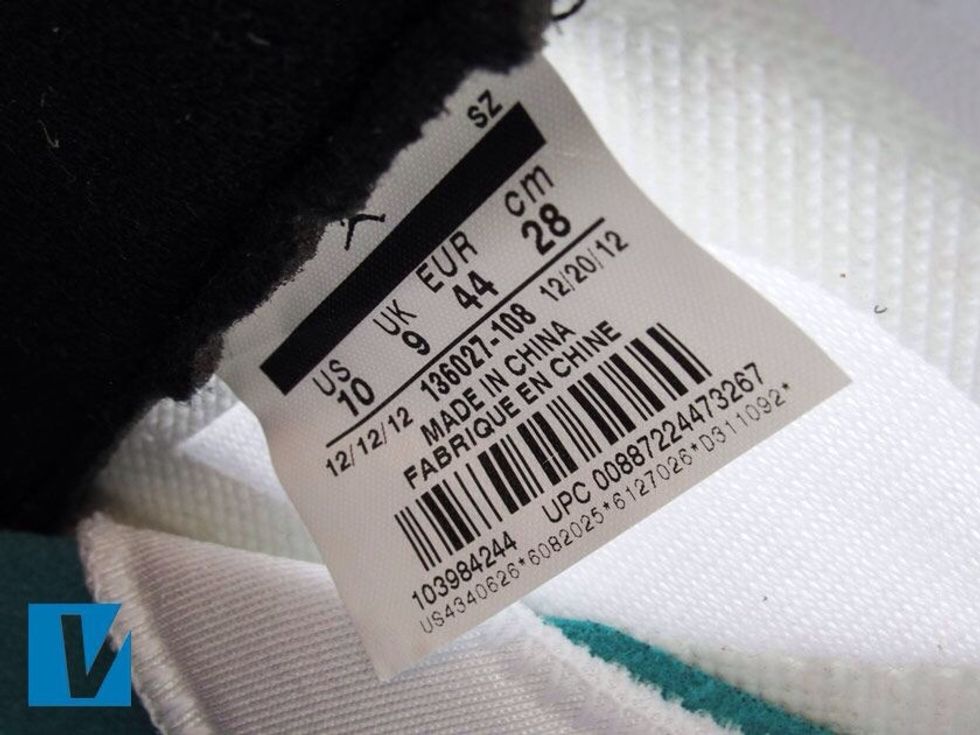 Inside label details vary depending on year, country of manufacture and style. Check the style number, usually 9 digits, matches that found on the box.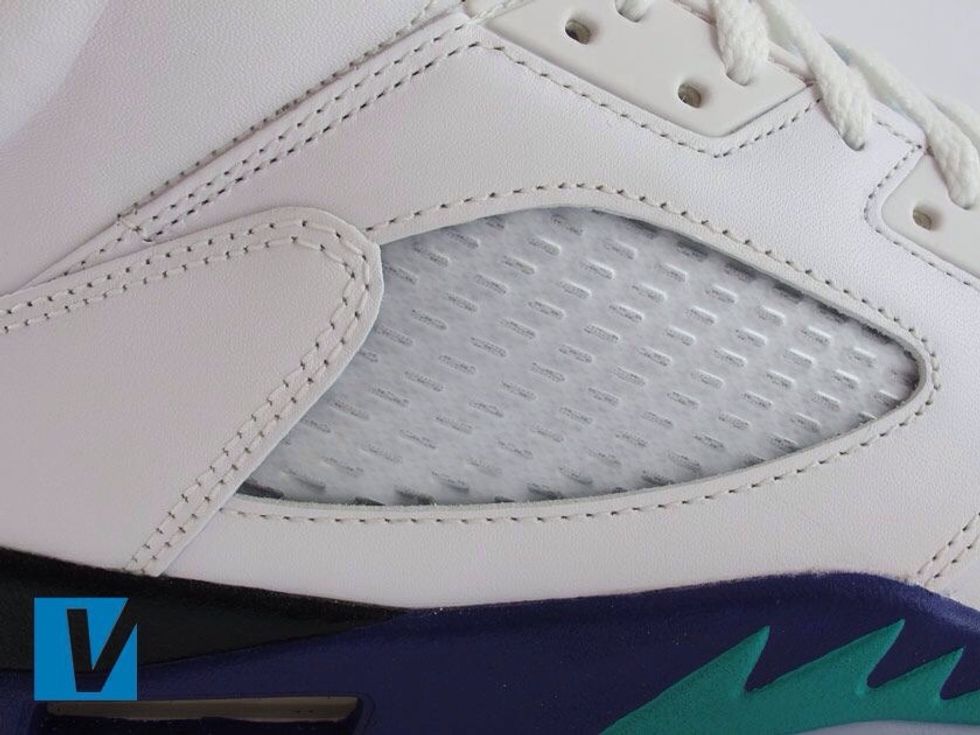 Nike Jordan 5's will not have the trademarked swoosh on the side but rather a mesh panel. Check that the stiching around the panel is neat and even.
New Jordan 5's come with a Jumpman logo embroidered into the heel. Pay special attention to the fingers and shoe laces of the Jumpman figure.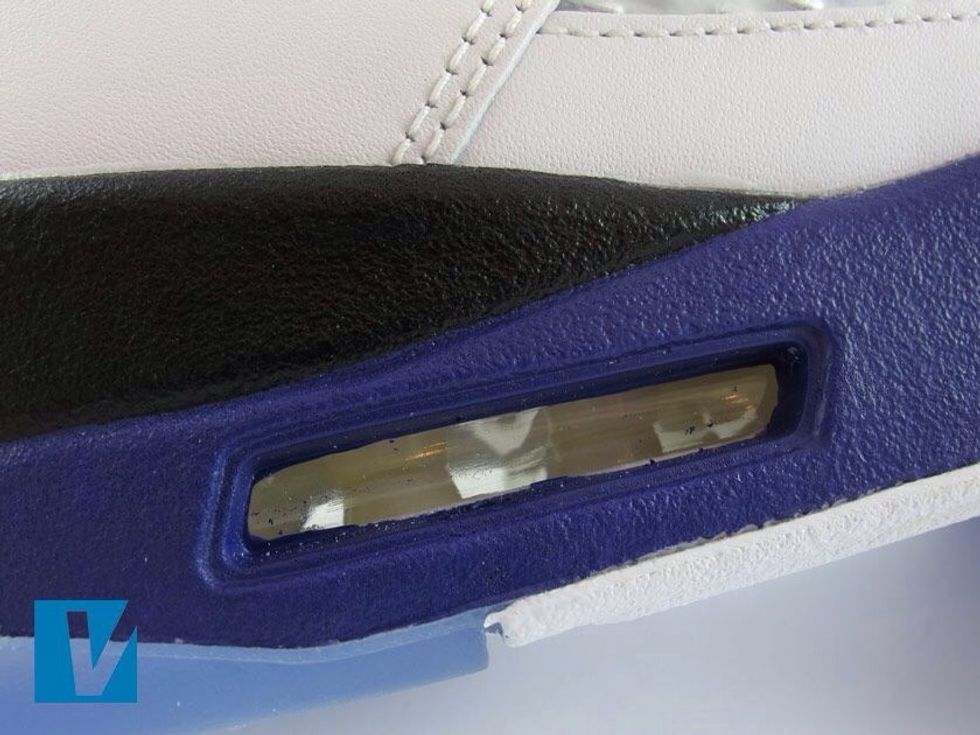 Nike Jordan 5's will have Archsupport technology. Make sure the photo provided shows the Archsupport air cushion and that the air "bubble" is clear and of high quality.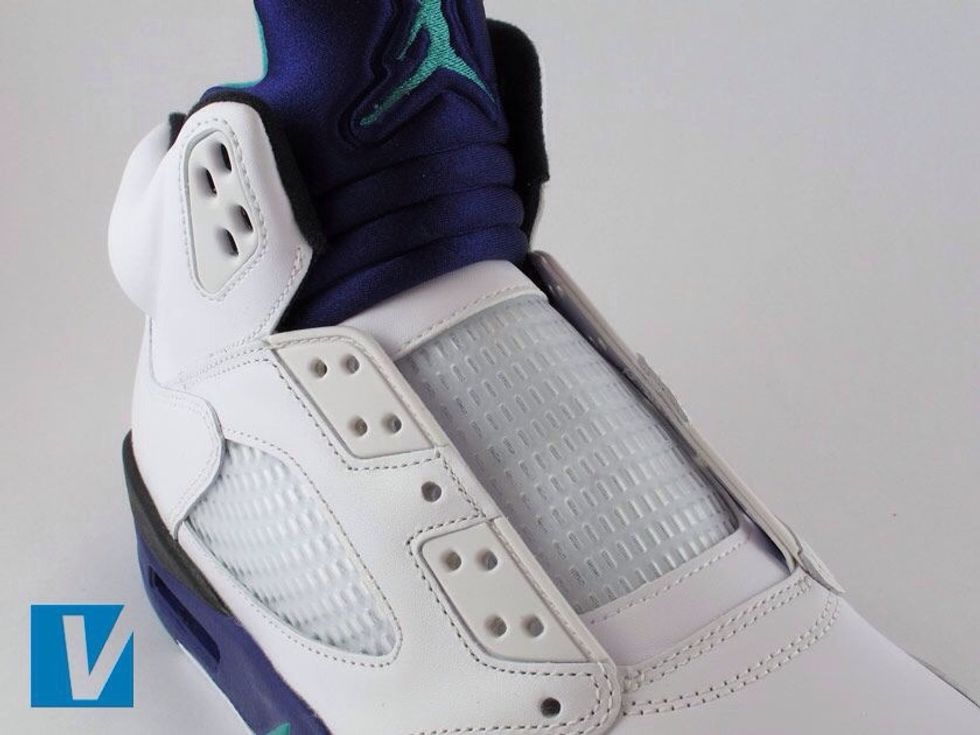 The tongue of new Jordan 5's is made of two parts. The lower section has mesh. The top section is a very different softer material and features an embroidered Jumpman logo.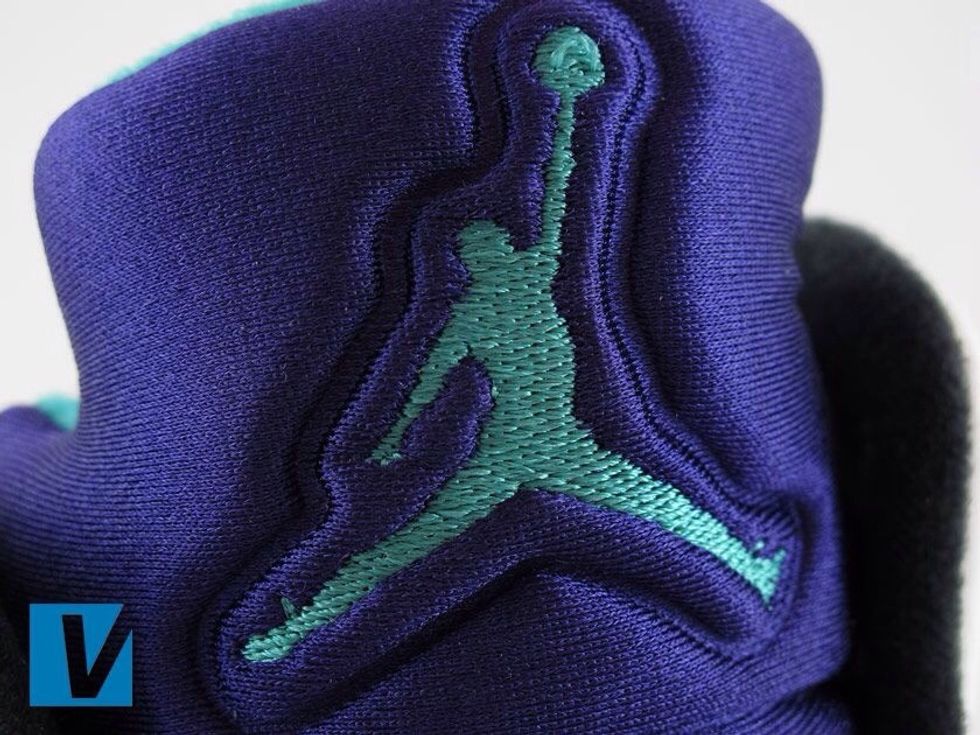 A Jumpman logo is located on the upper of the tongue of Jordan 5's. Check that the proportions of the Jumpman are correct and that the embroidery work is neat and cleanly finished.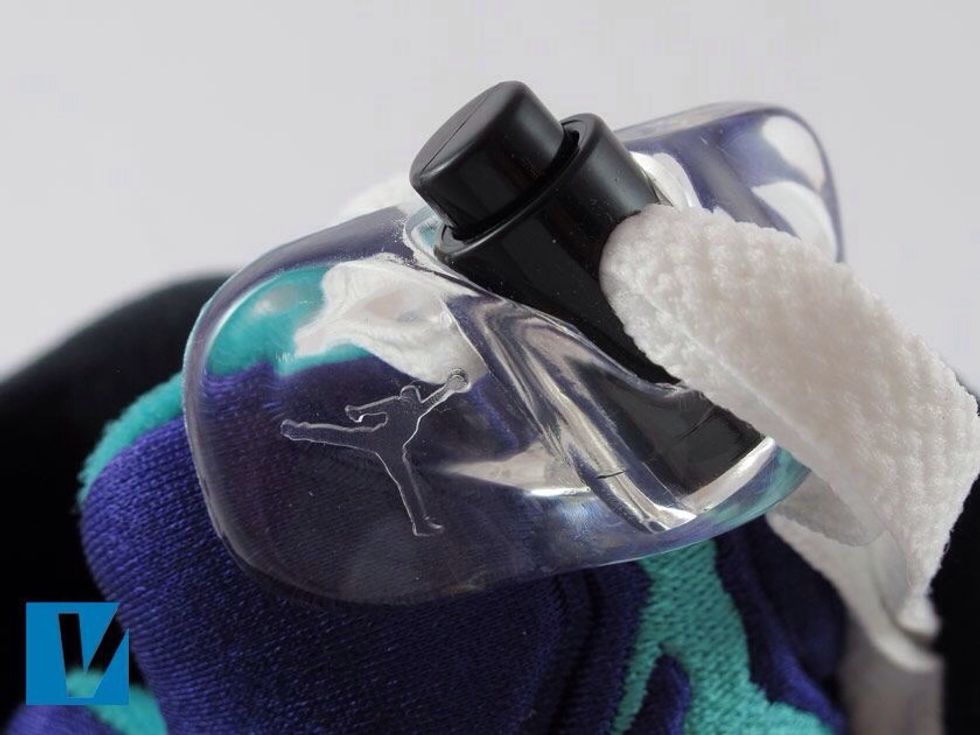 New Jordan 5's will feature a clear plastic lace lock. On that clear plastic lace lock is an embossed Jumpman logo. Check the quality of embossing and make sure the edges are sharp and clear.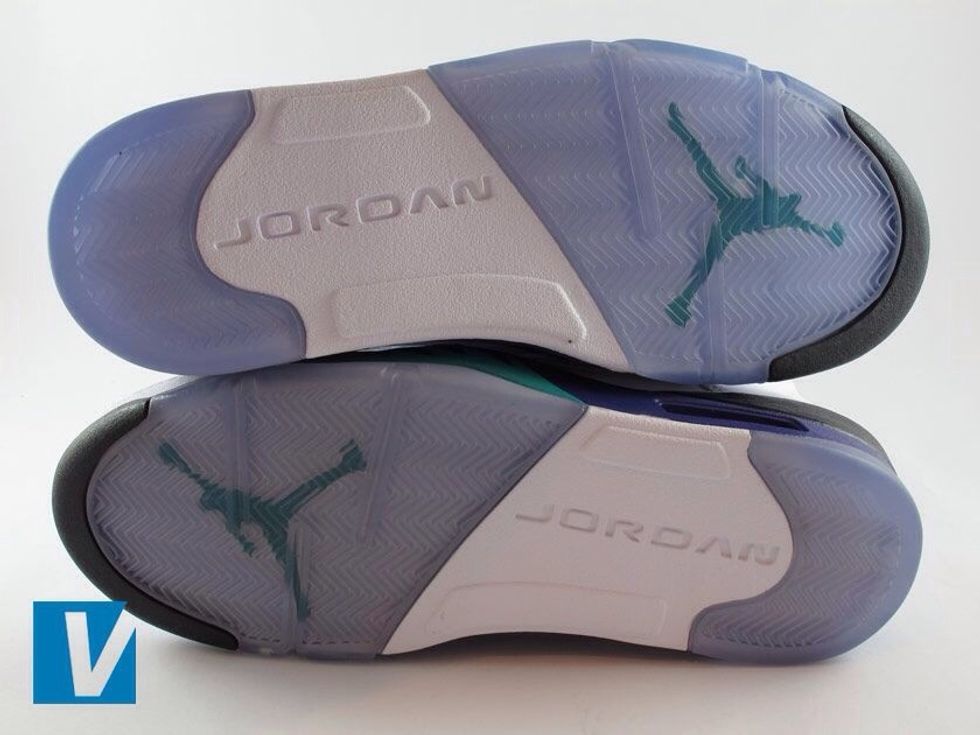 New Nike Jordan 5's have a distinctive sole pattern with the Jumpman logo, always make sure they are high quality and not worn out if the shoes are new.
The creator of this guide has not included tools