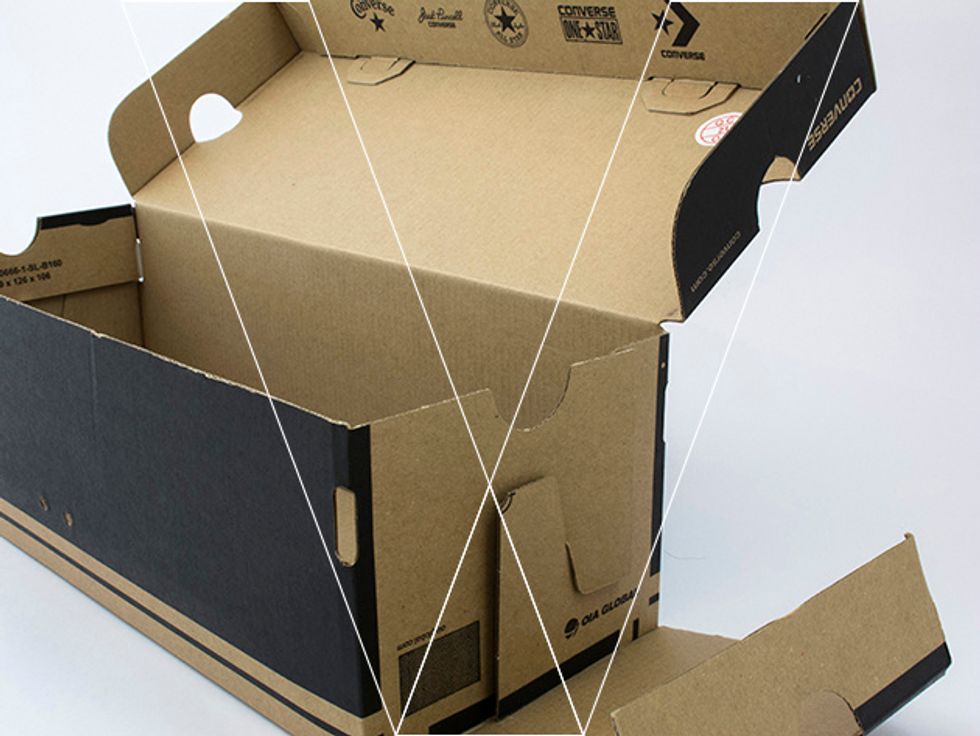 1. Converse shoes come in a sturdy shoe box that is well constructed. Take note of the unique folds and joins when you fold down the side panel.
2. Take note of how the rubber patch is molded to follow the bumpy shape of the midsole yet appears completely flat from the outside.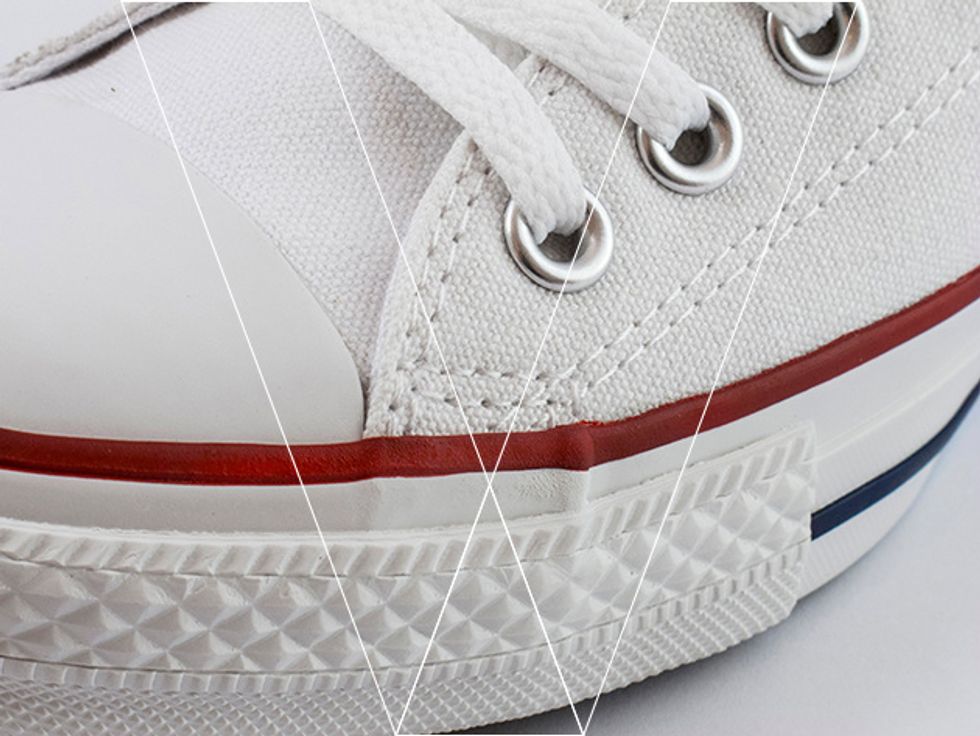 3. Take note of the join in the rubber midsole just below the first lace eyelet. The join creates an obvious bump in the rubber midsole.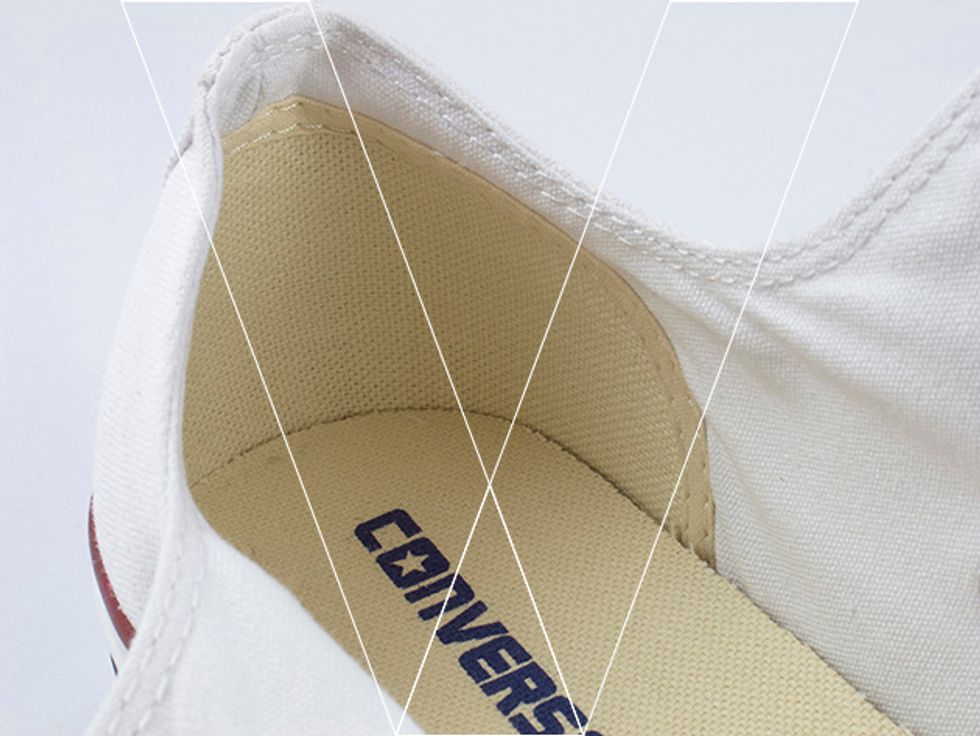 4. Converse low tops will have a heel support panel sewn onto the inside lining of the heel. Make sure this heel panel sits flat against the lining.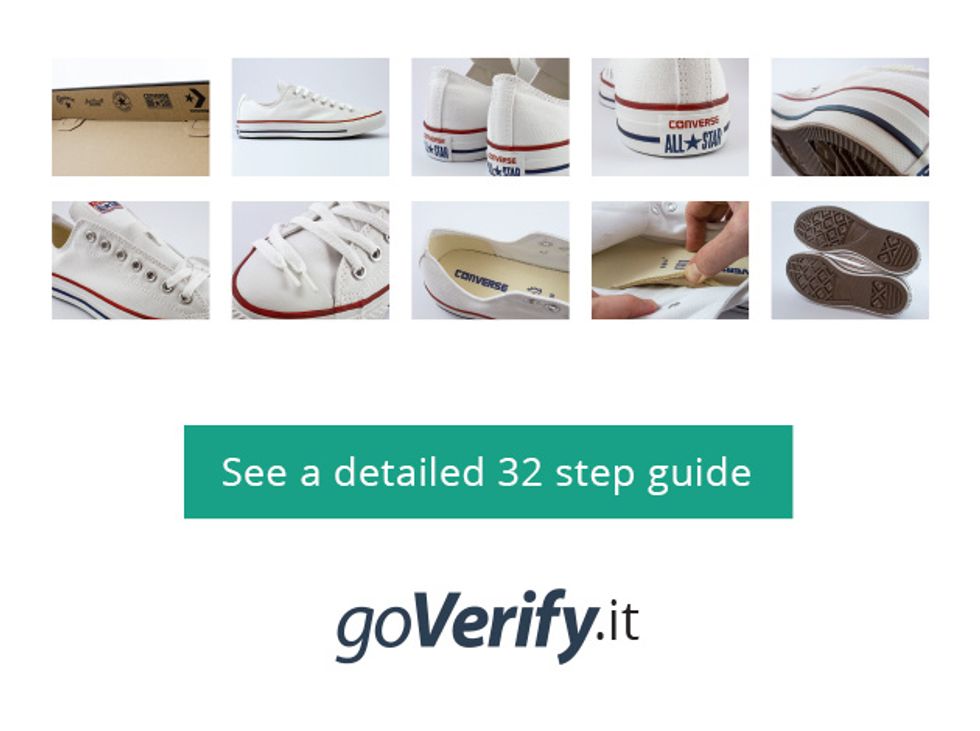 Get a detailed 32 point step-by-step guide on spotting fake Converse All Star Chuck Taylor's from goVerify.it
The creator of this guide has not included tools
Goverify .It
How can you tell if a pair of sneakers are fake? Checkout our step-by-step guides to help you identify genuine sneakers.