1. The retail box of Jordan 11 Gamma's has a blue reinforced plastic ring to help with gripping the tray when opening. Make sure the plastic ring sits firmly in the hole.
2. Check carefully that the stitching on the heel is tight, straight, evenly spaced and follows the edge of each panel evenly.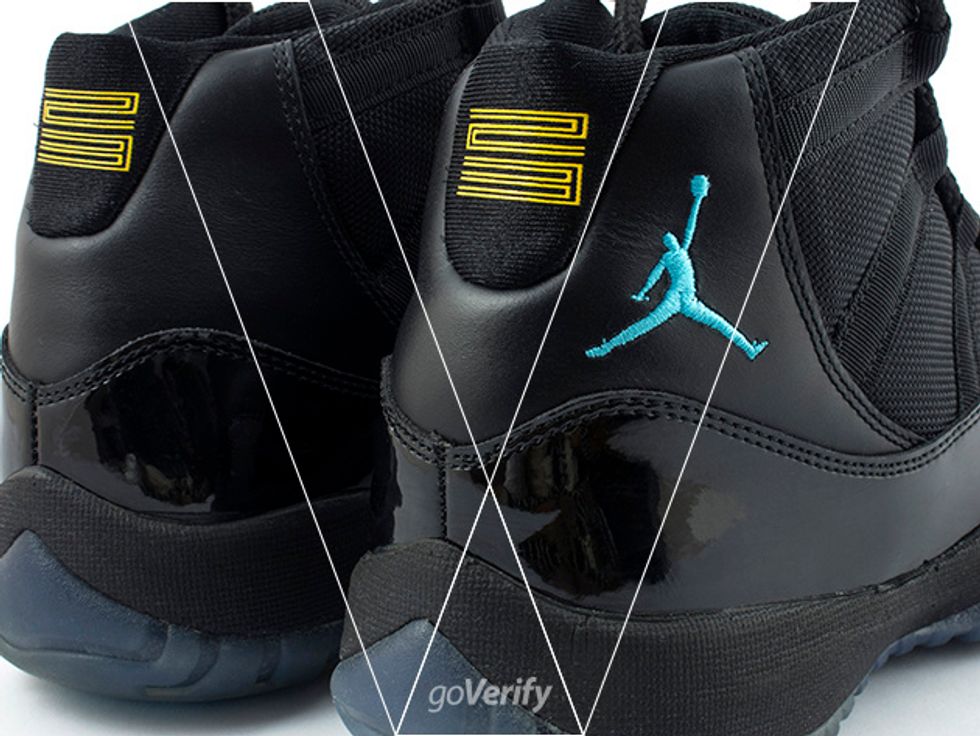 3. There is a tag inside the tongue with the words Greatest Player Ever embroidered into it. Make sure the words are white, and check that the embroidery is high quality.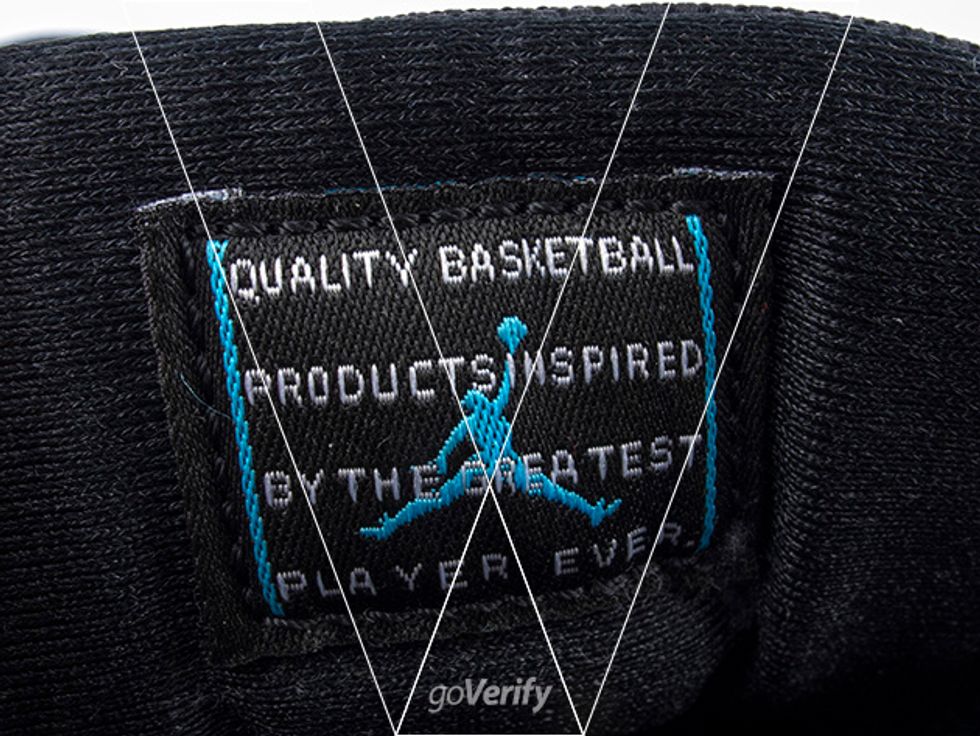 4. Check the shoe size numbers embossed into the blue plastic shoe trees (in this case 6.5-8).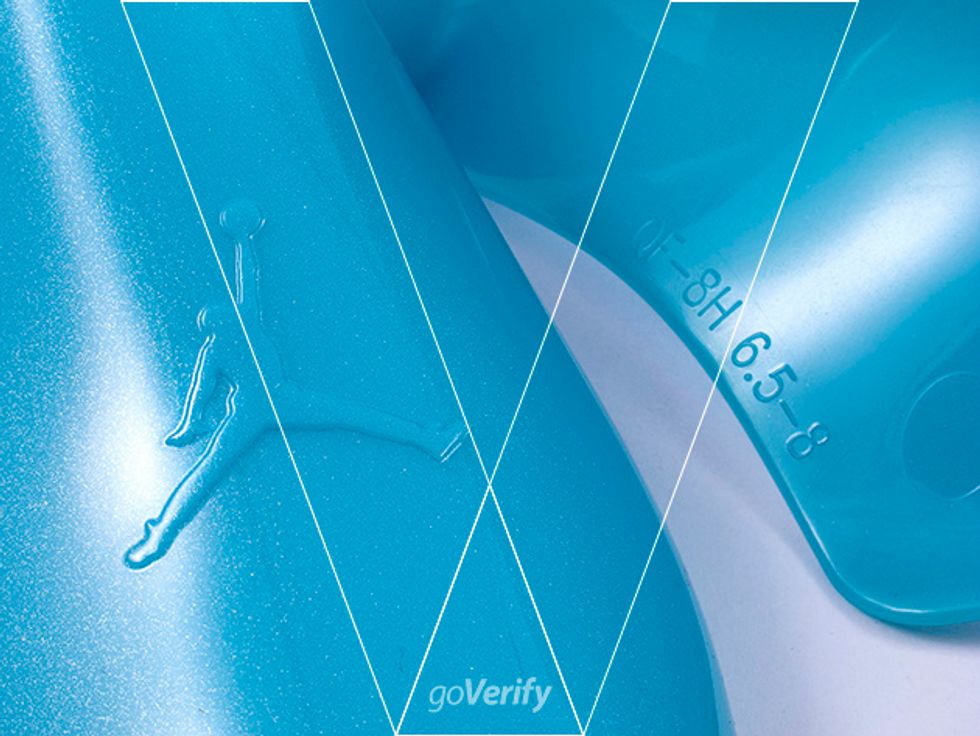 The goal of the goVerify guides are to help online shoppers not get caught out by fakes on Ebay. Visit goVerify to find out more information. Good luck.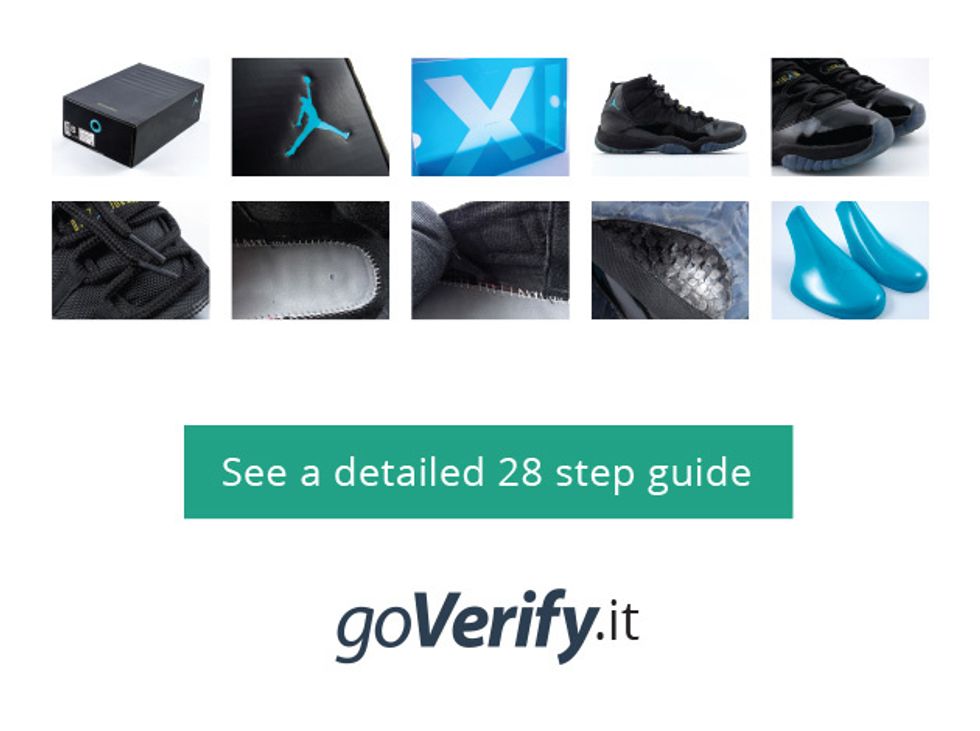 The creator of this guide has not included tools
Goverify .It
How can you tell if a pair of sneakers are fake? Checkout our step-by-step guides to help you identify genuine sneakers.