1. BOX BOOST: Adidas NMD Runner PK's will have the word Boost varnished onto the side of the retail box. The word is large enough to run over two sides.
2. WRAPPING: Inside the retail box is paper wrapping to protect the shoes. The paper will have the Adidas logo as well as the Trefoil logo screen-printed onto the paper.
3. EYELETS: Make sure the eyelet holes are cleanly cut. Check that the tab joining the upper and eyelet panel has a neat stitch line that forms a rectangle.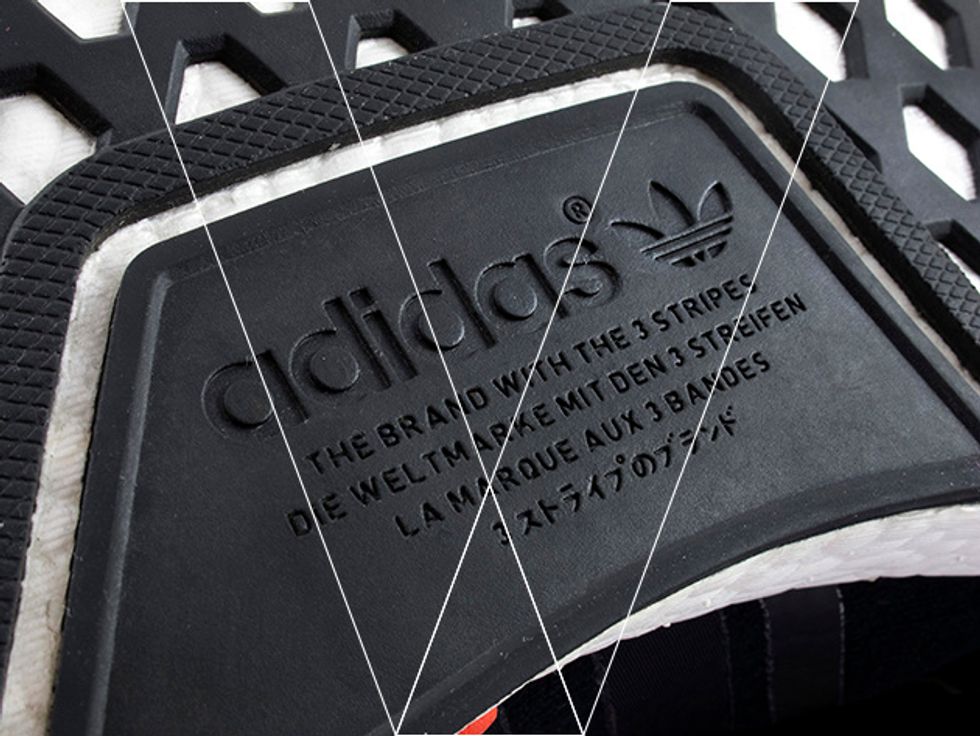 4. SOLE LOGO: Look closely at the registered R on the sole, make sure it is sharp and clear. Make sure the tiny dots in the Japanese writing have not filled in.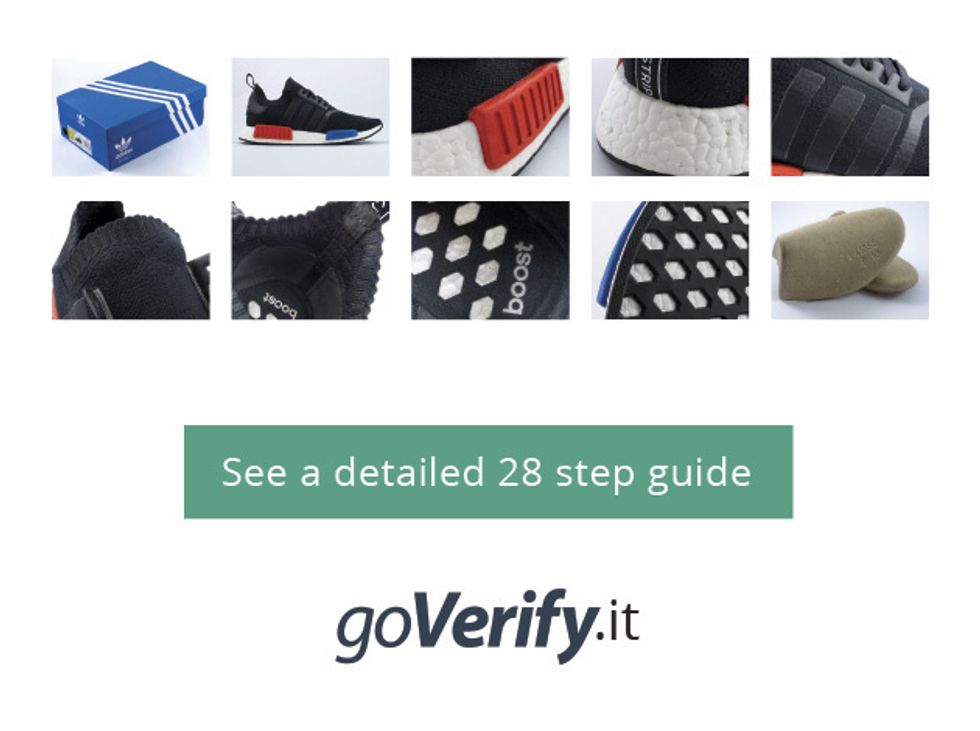 The goal of the goVerify guides are to help online shoppers not get caught out by fakes. Get the full guide here: https://goverify.it/guide/adidas-nmd-runner-black-1
The creator of this guide has not included tools
Goverify .It
How can you tell if a pair of sneakers are fake? Checkout our step-by-step guides to help you identify genuine sneakers.