How to spot a fake burberry handbag
youVerify is a smartphone app that helps online sellers verify themselves and their products, which in turn allows online buyers to shop with more confidence - Smarter Selling, Safer Shopping.
22607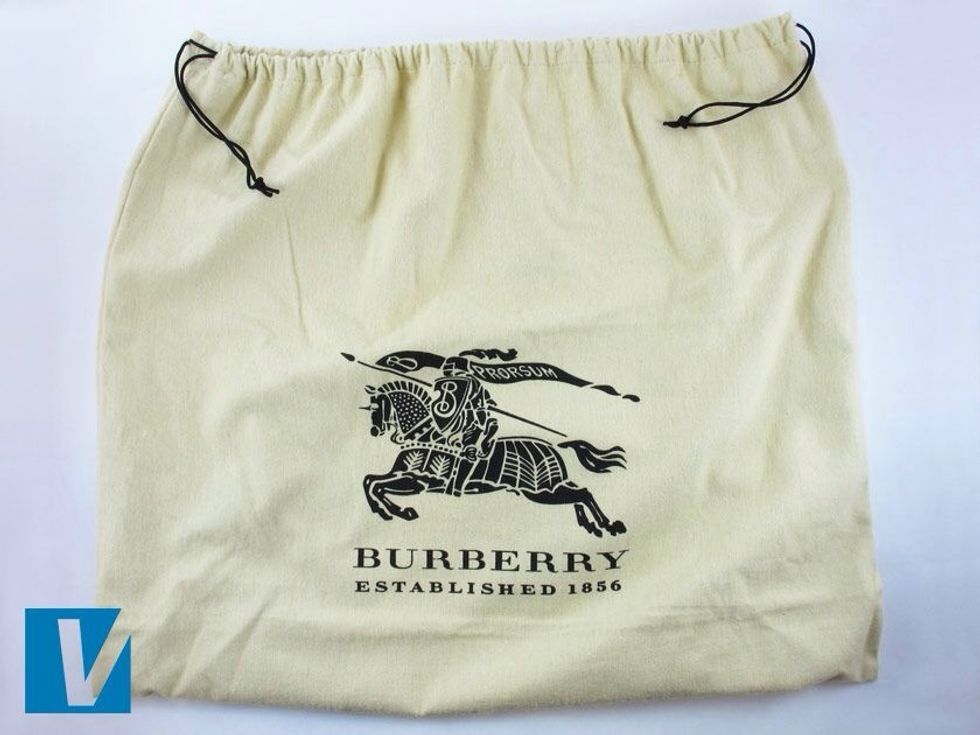 New Burberry handbags are accompanied by a dustbag featuring the Burberry logo. Burberry have used a variety of styles, colours and logos. Common is black with 'London' underneath.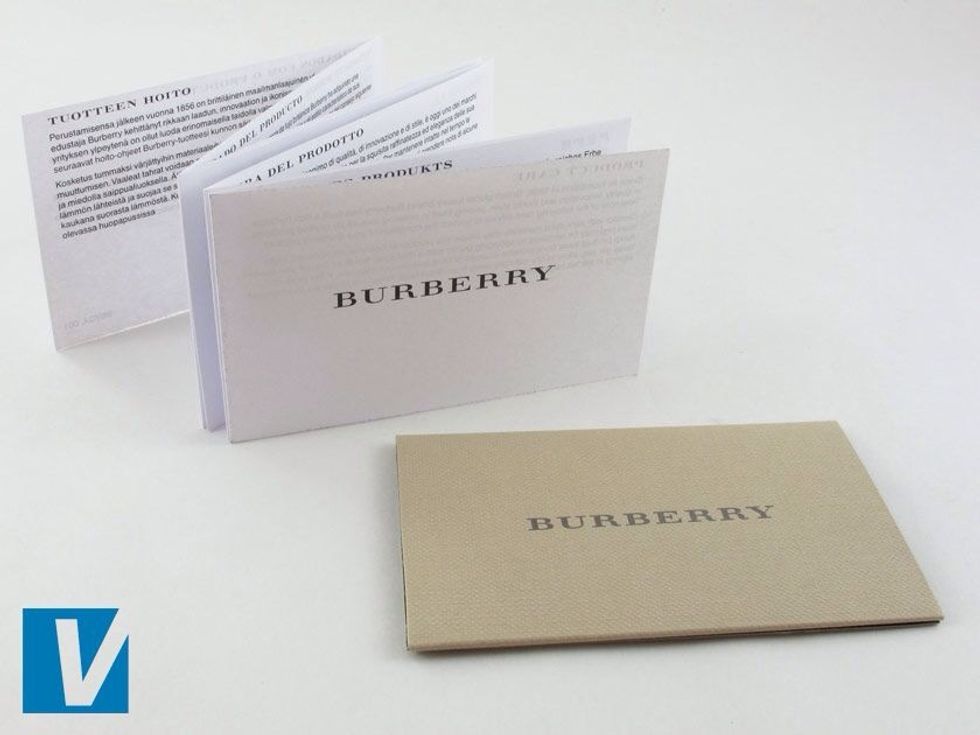 New Burberry handbags are accompanied by a booklet featuring the Burberry logo. Check the logo font is correct and that it is centred.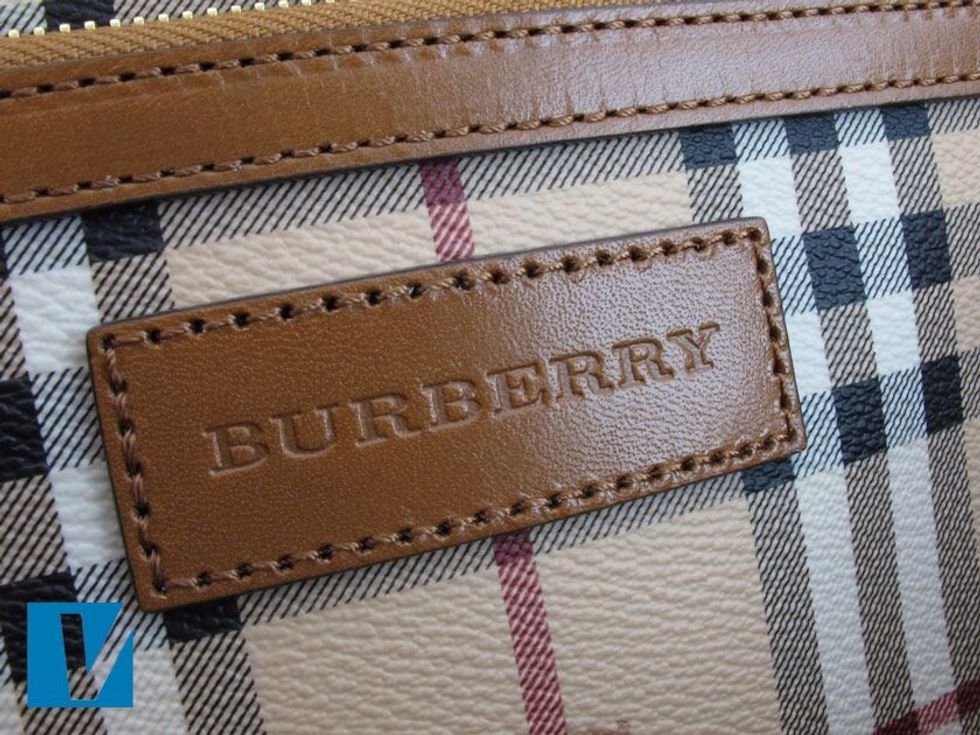 A Burberry label or stamp can be found inside most Burberry handbags. The font is very distinctive. The left side of the U and the Y are slightly wider and the R's have small tails.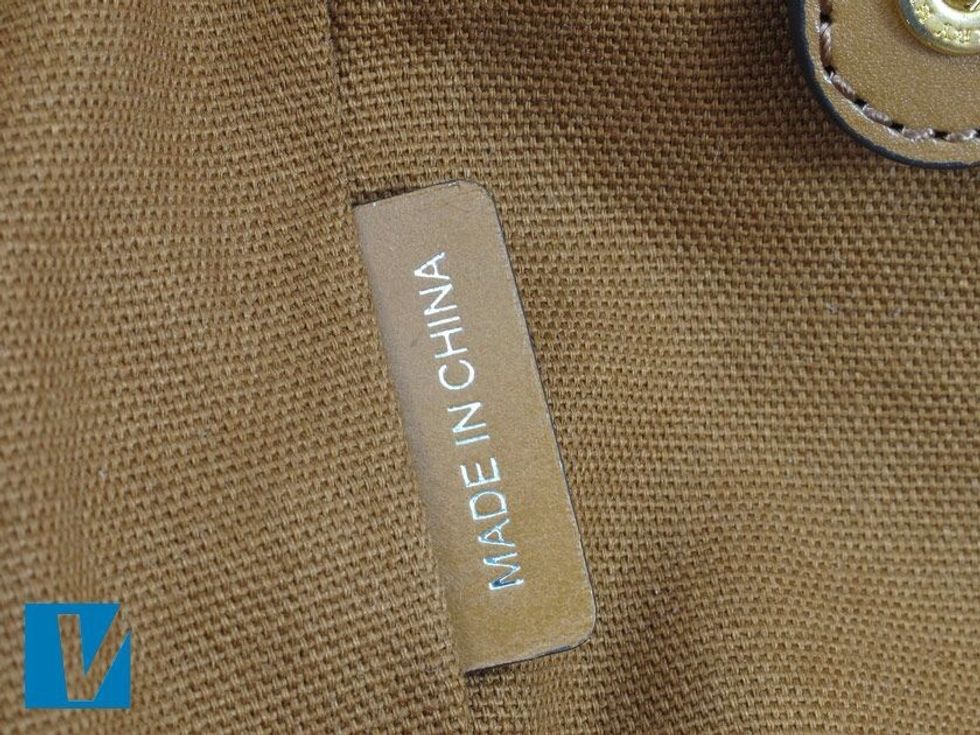 Burberry handbags feature a 'Made in..' label. Countries detailed on these labels include Italy, China and Romania.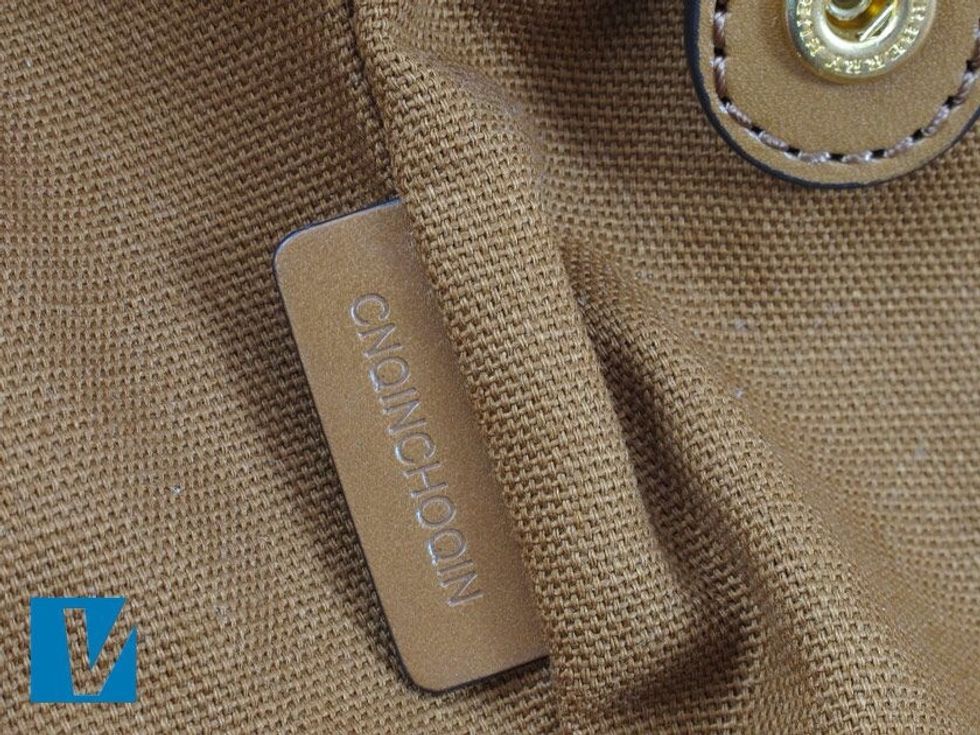 Most new Burberry handbags feature a style number on the reverse of the 'Made in' label.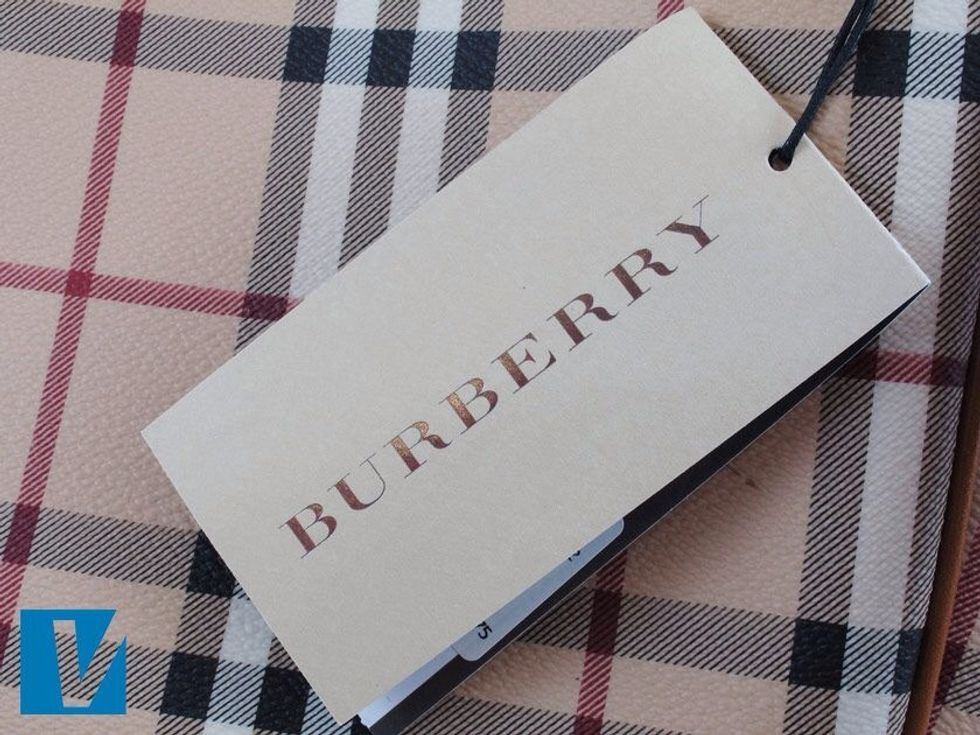 New Burberry handbags are accompanied by a swing-tag featuring the Burberry logo. As before check the distinctive Burberry font carefully.
The inside of the swing-tag details product information relating to colour and style, and also a barcode. Check that this information matches the handbag style and colour.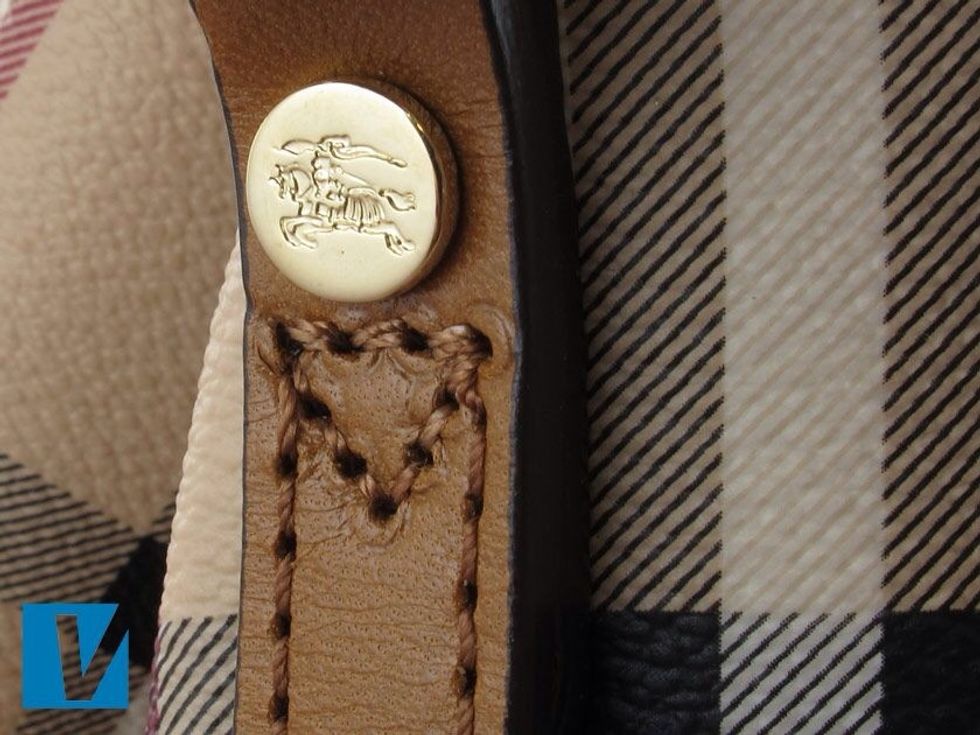 Where featured on a Burberry handbag the hardware will be made of solid metal and will not flake or chip. Some pieces may be engraved and if so the engraving will be clean with a high quality finish.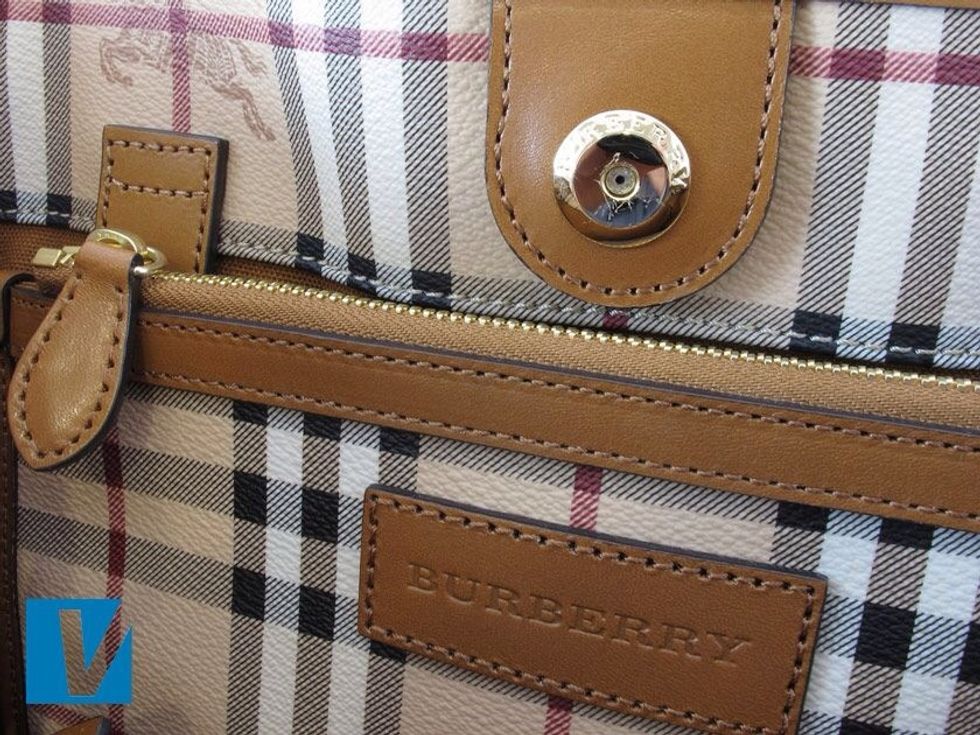 Check the stitching on a Burberry handbag very carefully. It should be straight, neat, even and clean.
The creator of this guide has not included tools