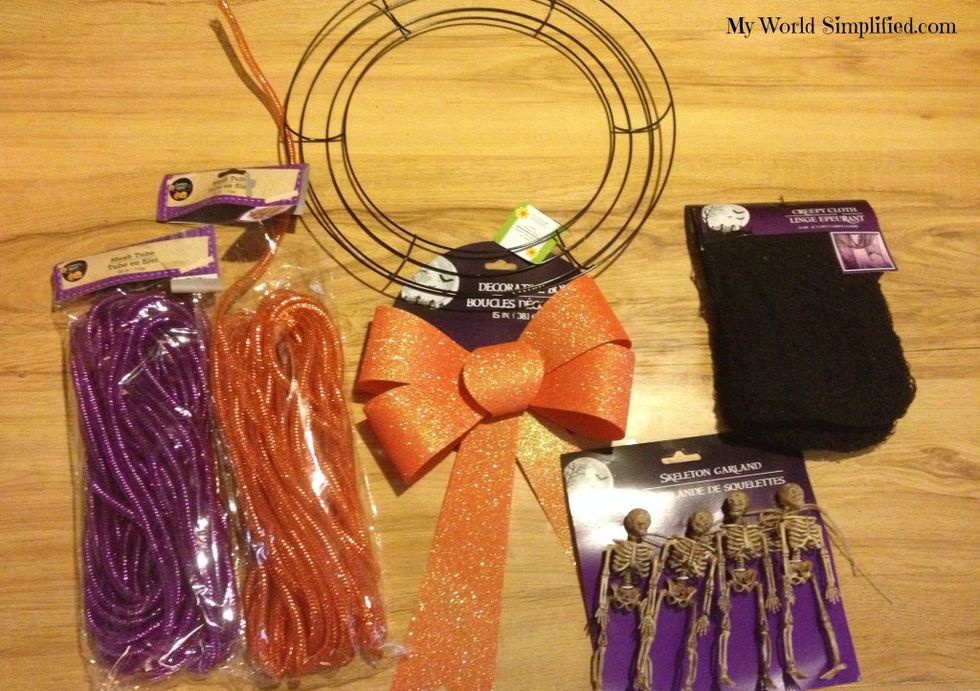 Gather supplies. I started by opening the creepy cloth and opening it all the way. This gives you one long cloth. I cut this into strips about 4 inches wide. These strips I cut in half.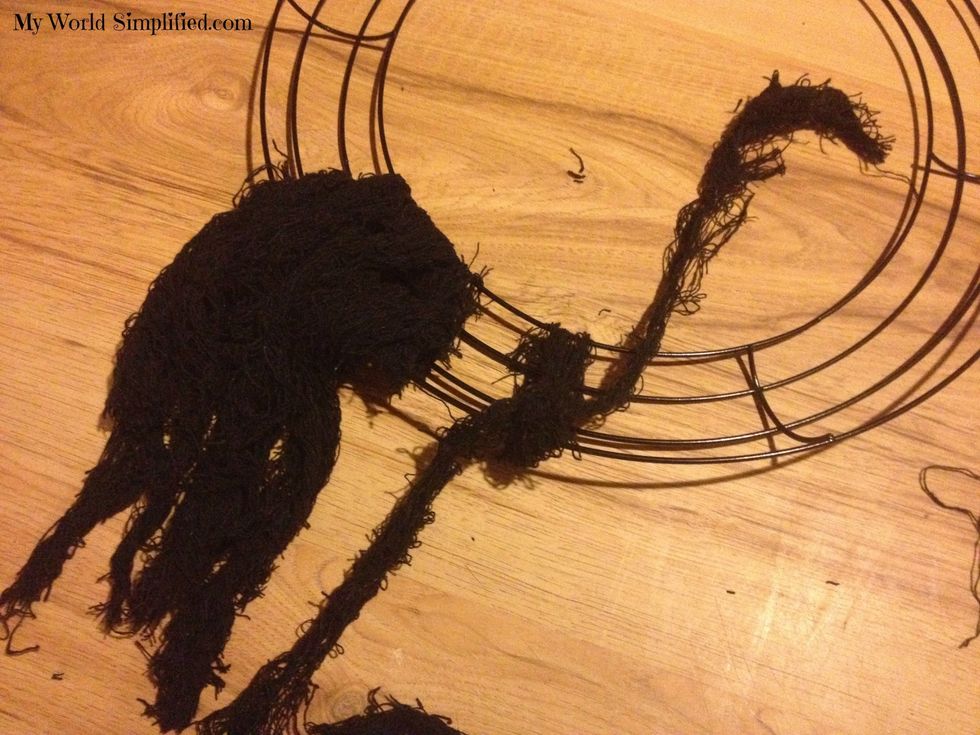 I tied each strip to the metal frame, making sure to double knot it. Continue doing this all the way around. I left pieces hanging randomly you can trim them if you want. I think it looks more spooky.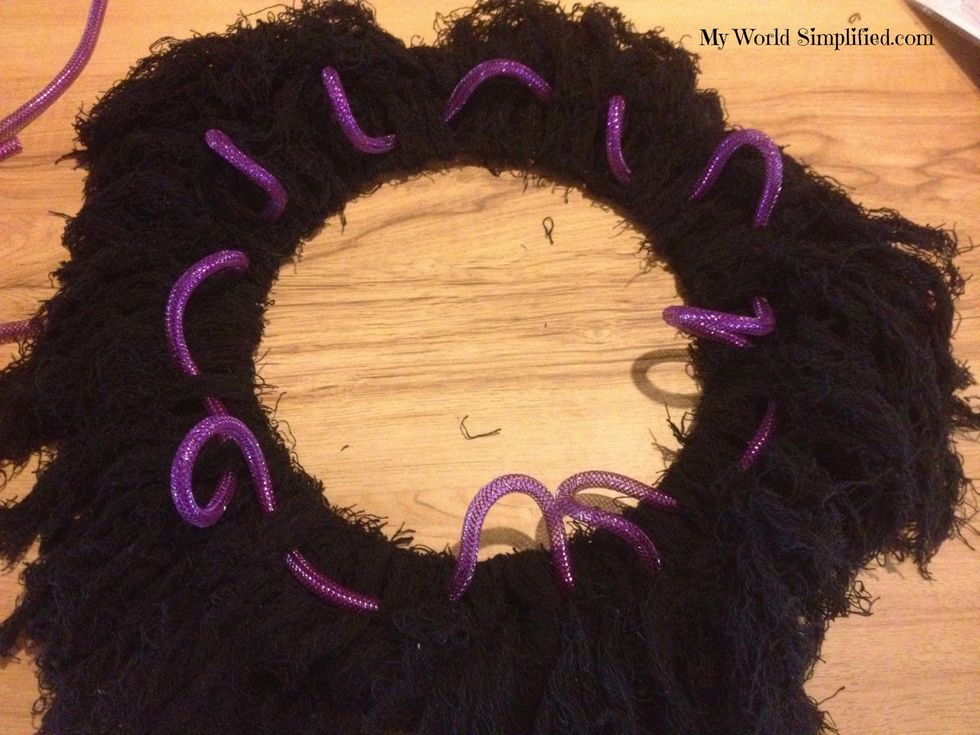 Take the mesh tubing and weave it in and out of the ties on the metal wreath. I left loops. Cut the skeletons loose and tuck 3 of them in. Tuck in the orange bow and add a bird. Hang and enjoy!
1.0 metal wreath
4.0 packages of Creepy cloth
1.0 skeleton garland
1.0 ackage each orange and purple Mesh Tube
1.0 decorate orange bow
1.0 crow
Amy Barrett
Life is busy and hectic! Being a mom, wife, and every other hats is difficult.Please come along as my world get simplified!Hopefully you can simplify your too!
Florida~the sunshine state