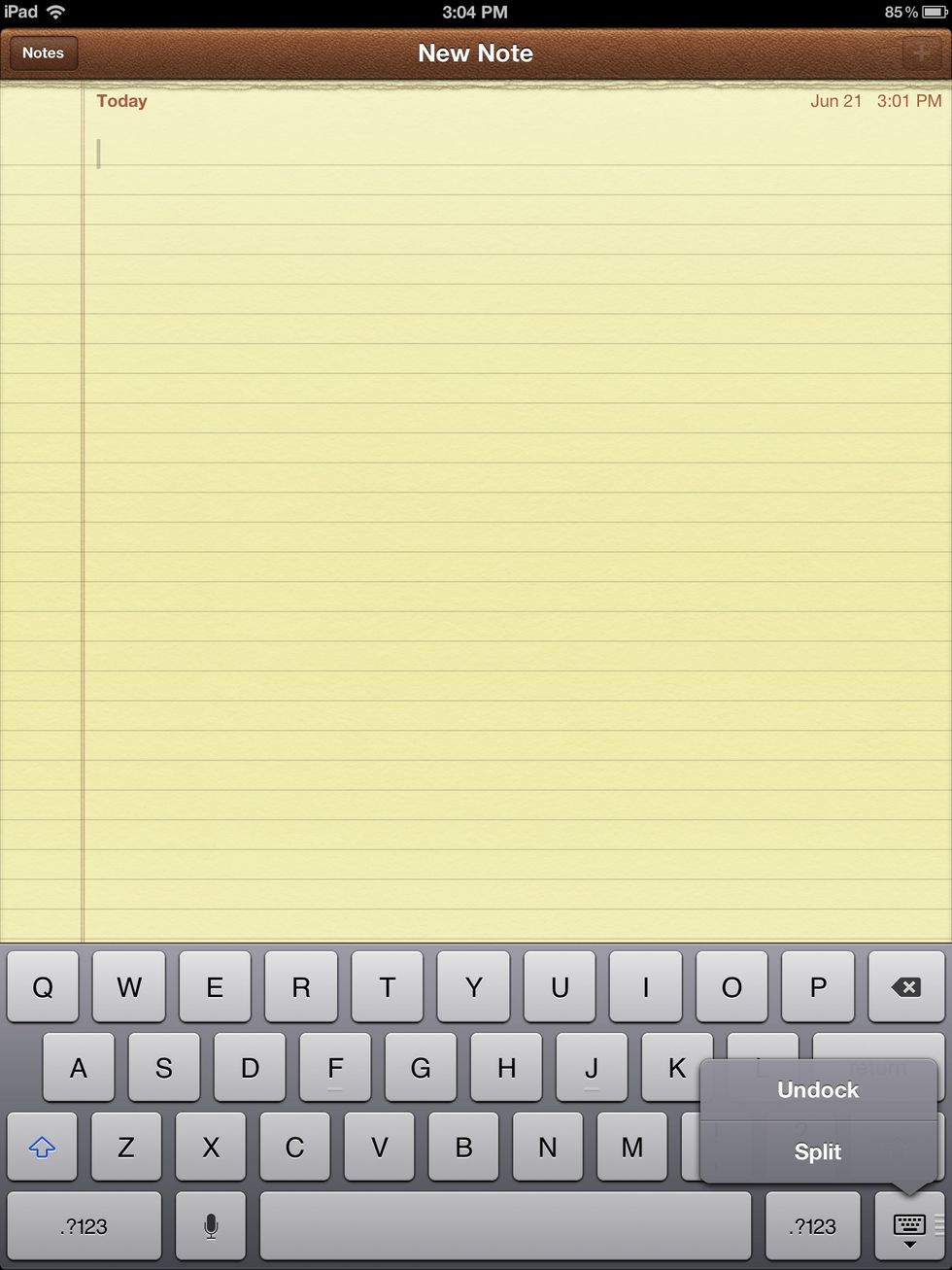 The default keyboard appears at the bottom of the iPad and fills the screen from side to side...but if you touch & hold the lower rightmost key a popup allows you to split and undock the keyboard.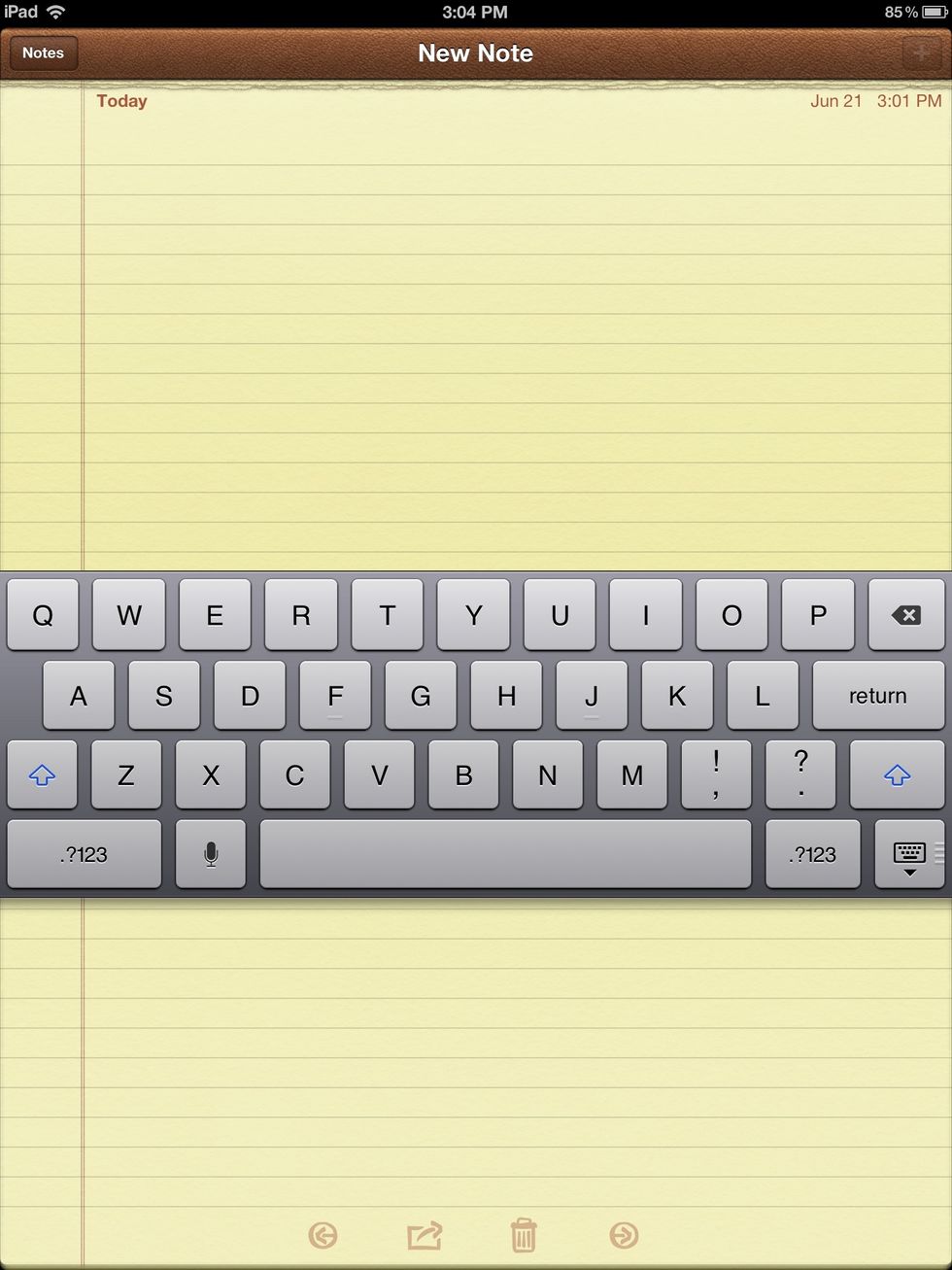 With the keyboard undocked you can move it up and down by touching the bottom rightmost key and quickly sliding it to any location.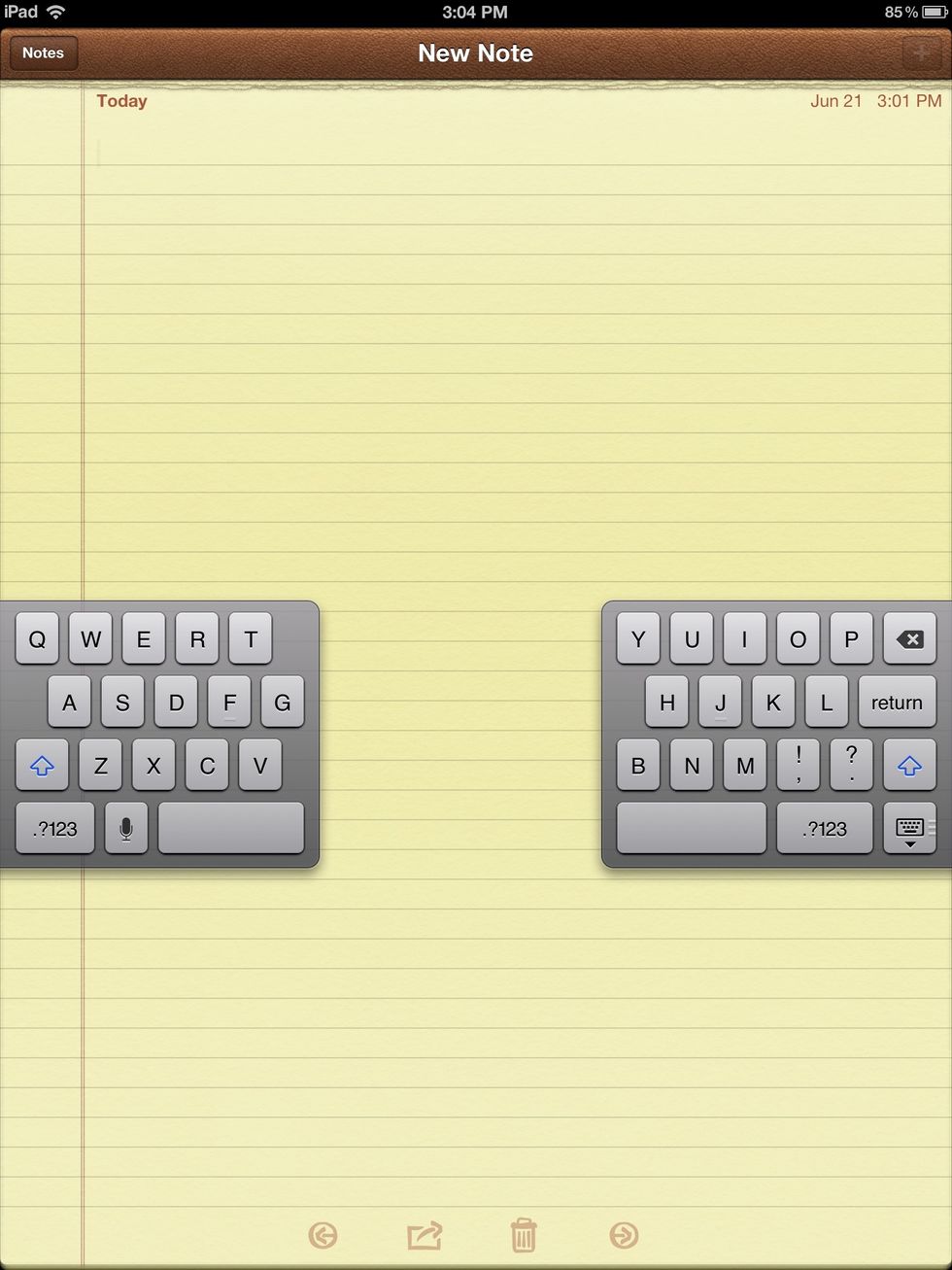 Try "thumb-thing" different - You can split the keyboard using the popup or by simply placing two fingers on the keyboard and spread them apart...pinch together to merge the keyboard back together.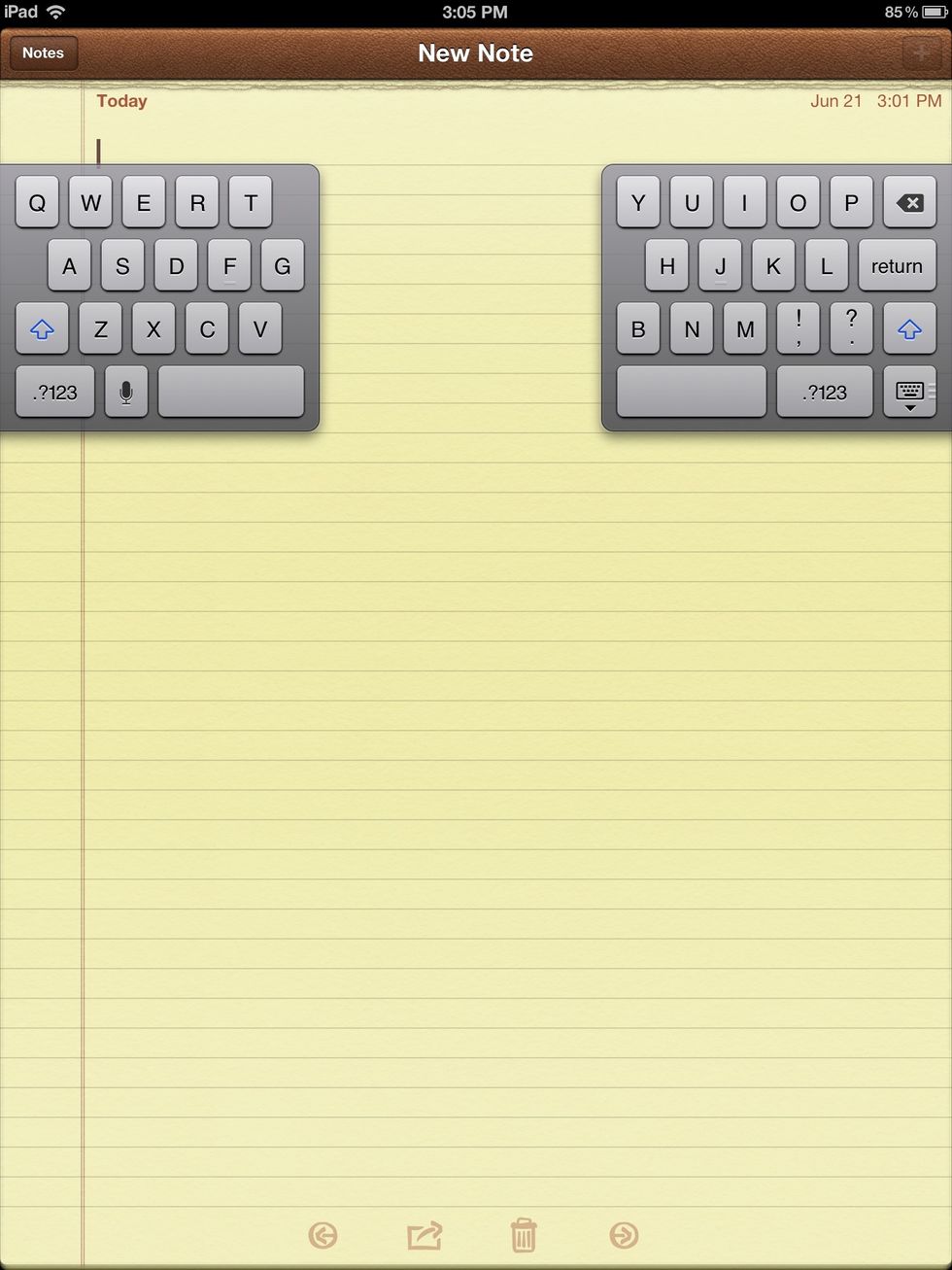 Keyboard moved to the top
Moved back to the bottom
Update June 25, 2012 - Troubleshooting Tip - As reader Chris Russell commented... Additional step: Split Keyboard must be turned on in Settings->General->Keyboard->Split Keyboard. Thanks, Chris!
The creator of this guide has not included tools