Okay, I'm not 100% sure this guide is helpful. And ending up with nails you like is kind of hit or miss. But it's fun.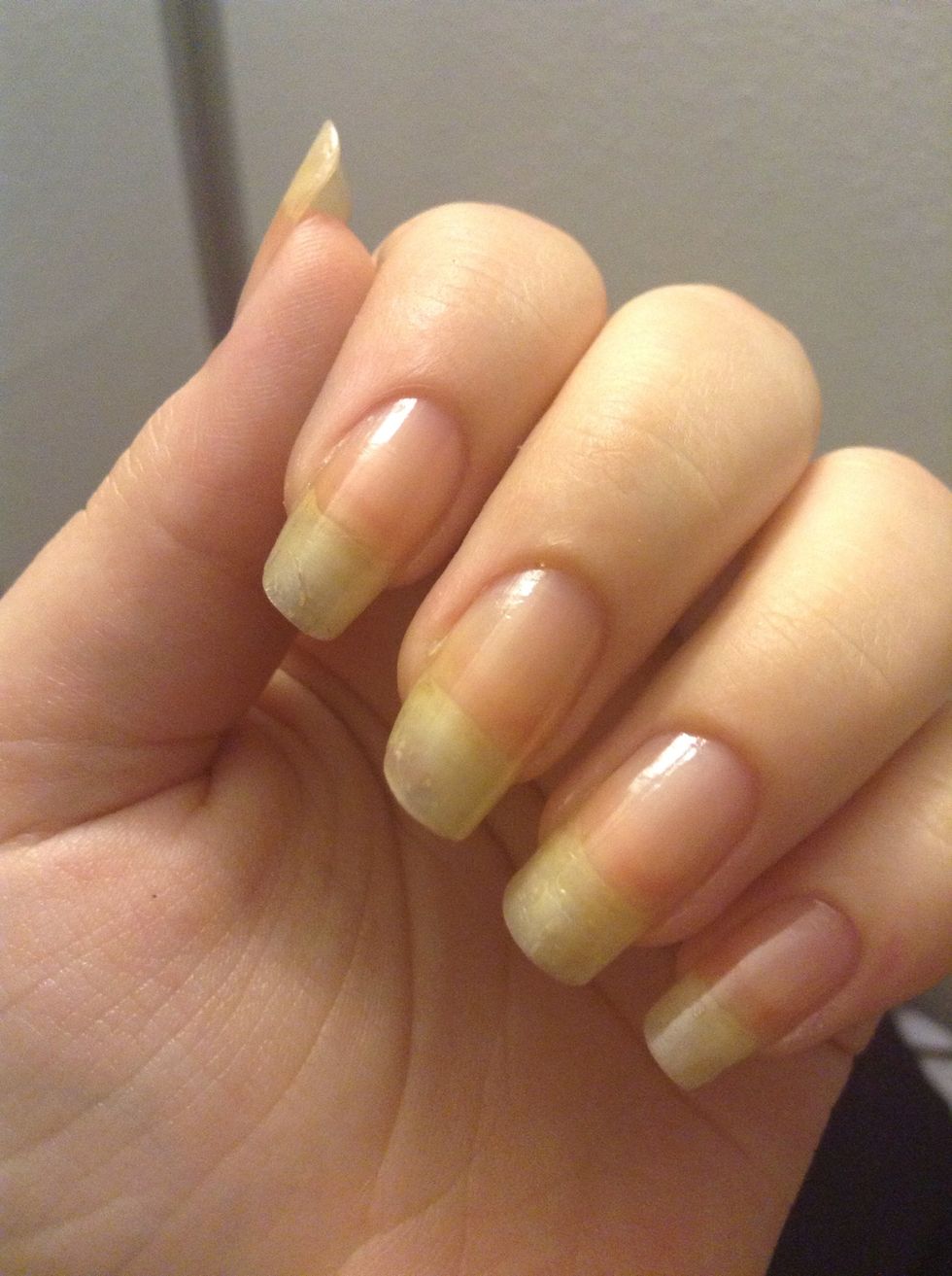 Apply a base coat.
Paint one or two (or three if you really want to) of white polish.
You can tape off your fingers (vid in my watermarble guide). I don't have tape so I didn't. You need straws, cut them in half if you want to. Smaller straws work better, I'm using regular straws.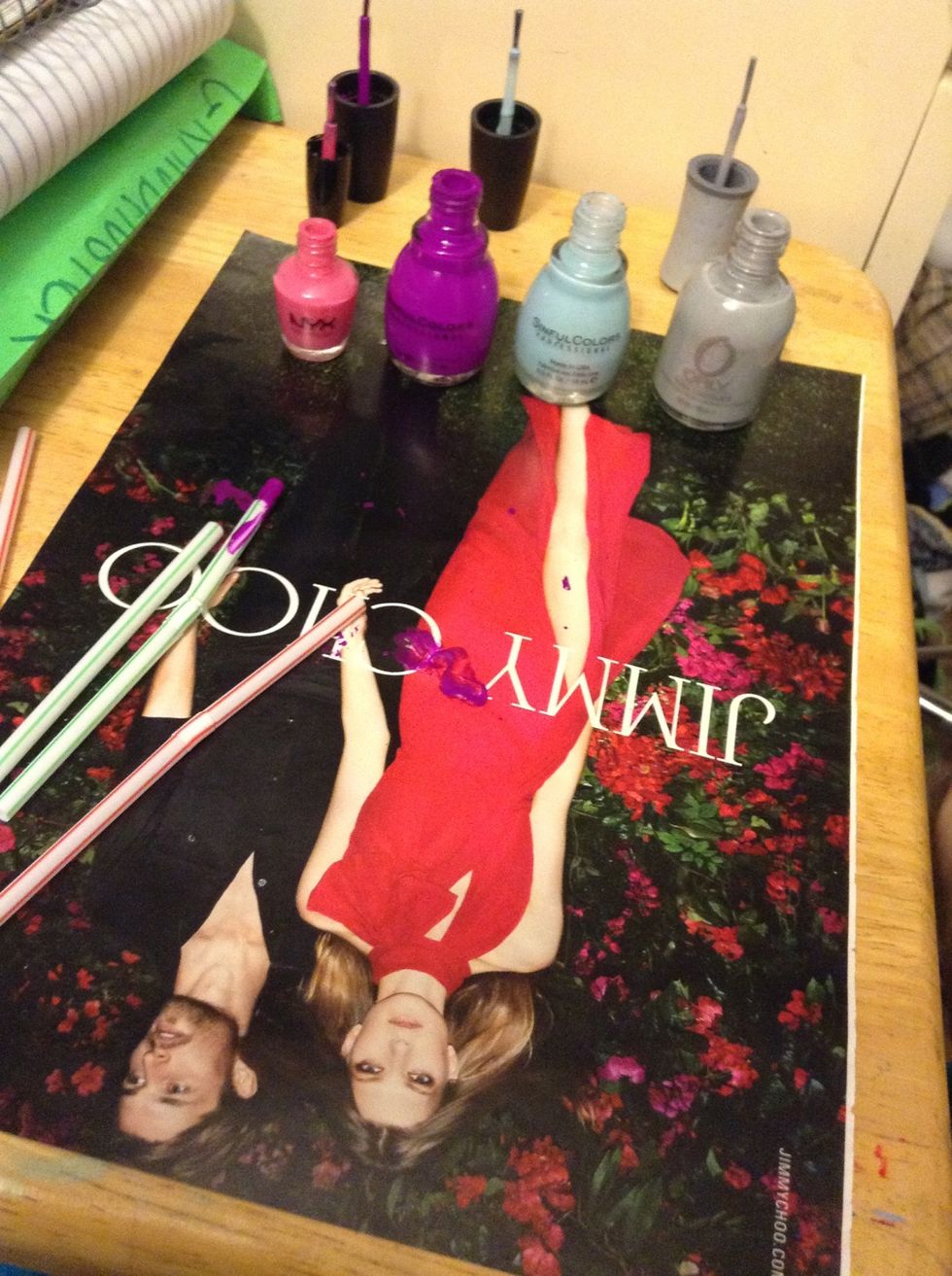 Make sure you have something protecting your workspace. I'm using page torn from a magazine. And the table is dedicated to my nails, and already has polish on it. So use something that covers more.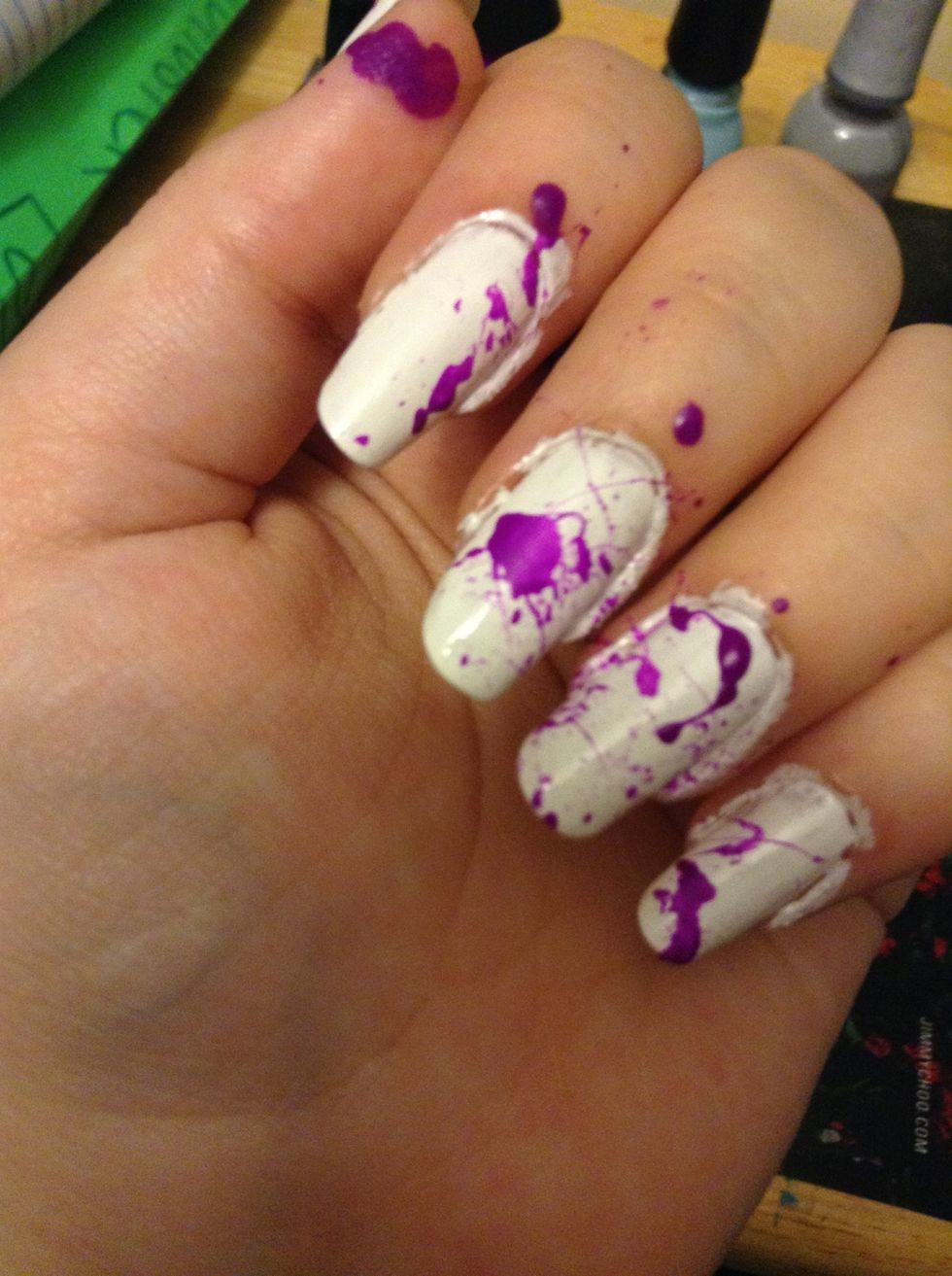 All the videos of the purple sucked reeeeaaaaally bad. But that's what it looked like.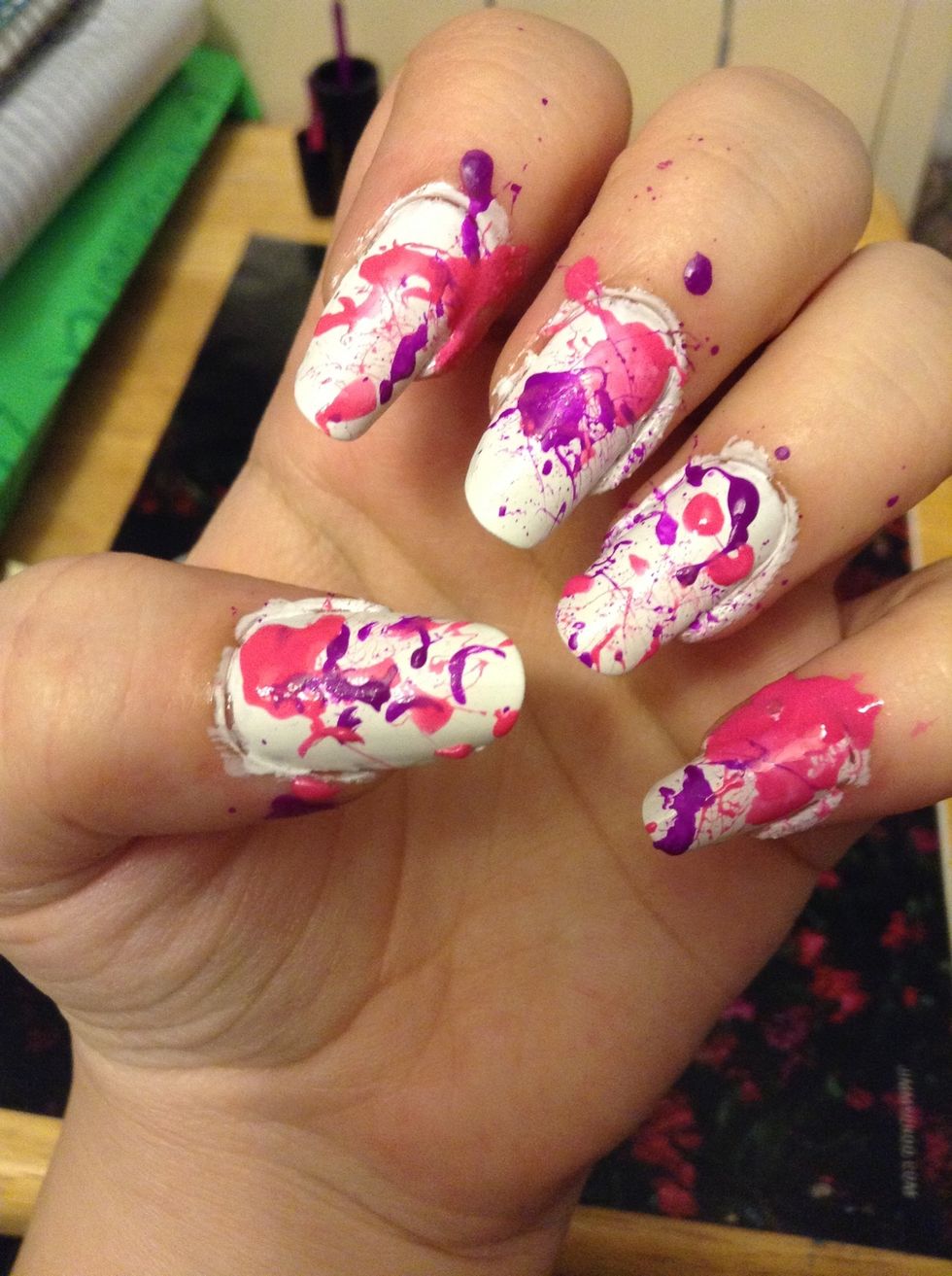 After the pink.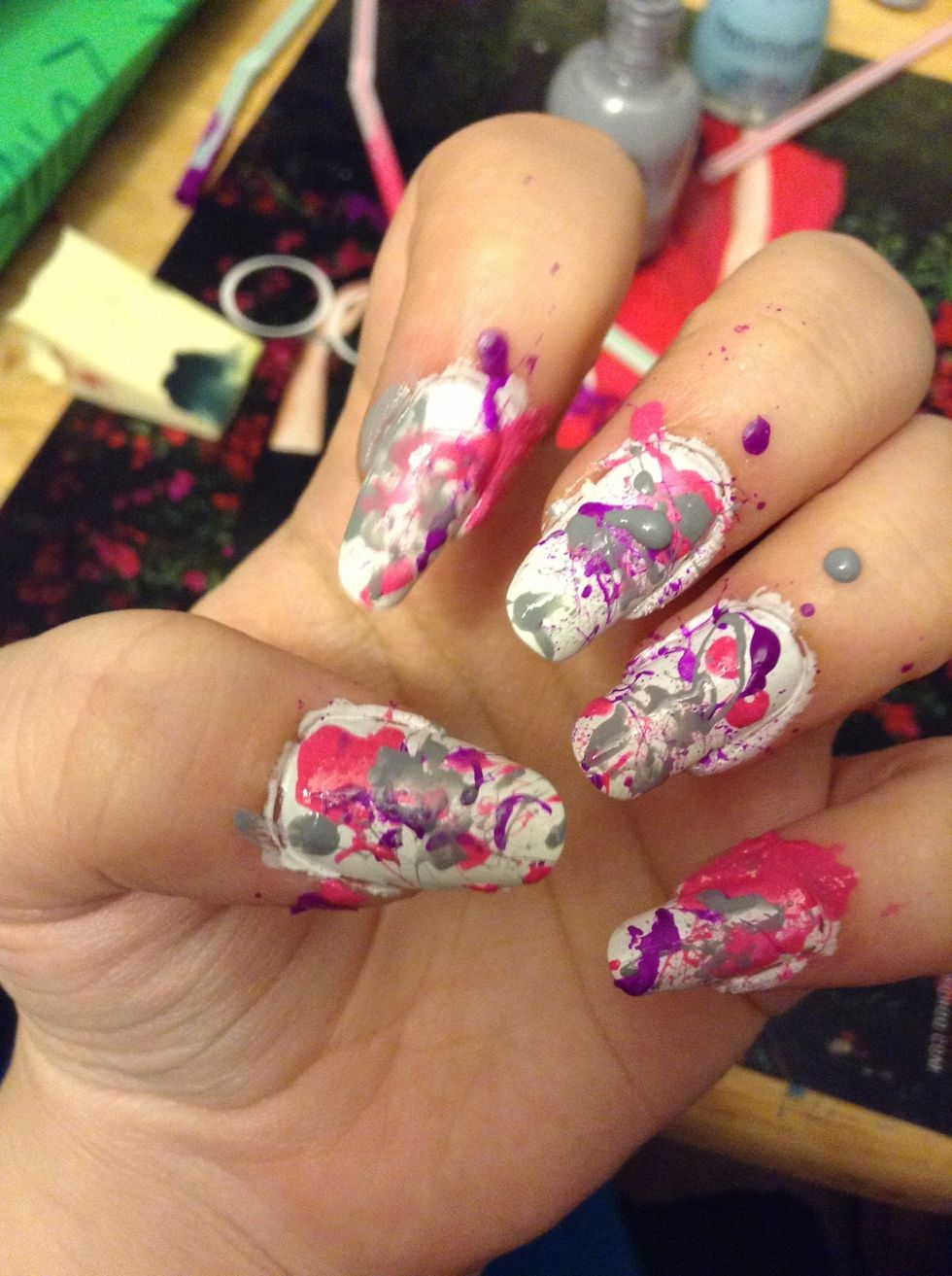 After the gray...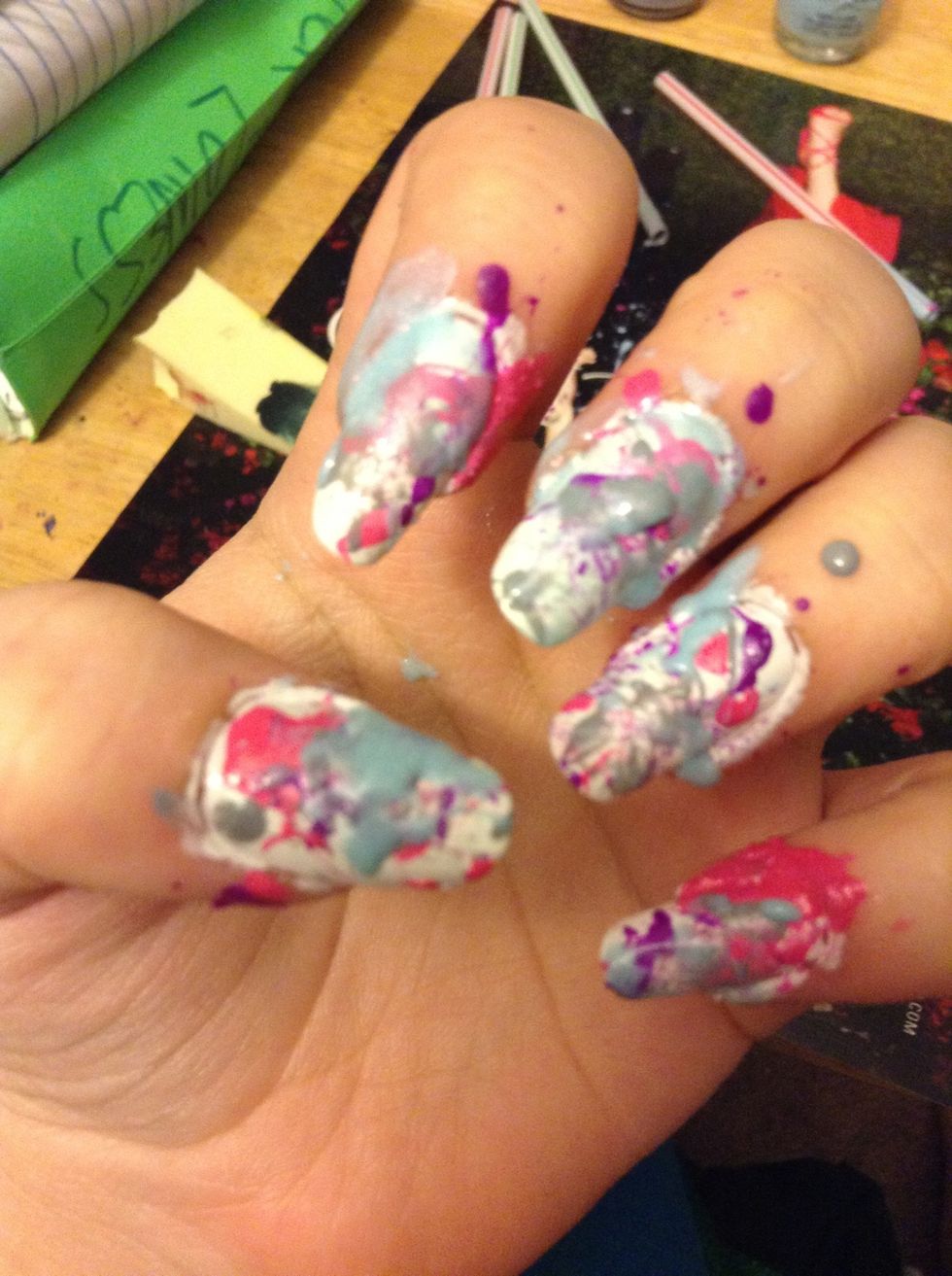 After blue. If you feel like you can't see enough of your first colors, you can do them again.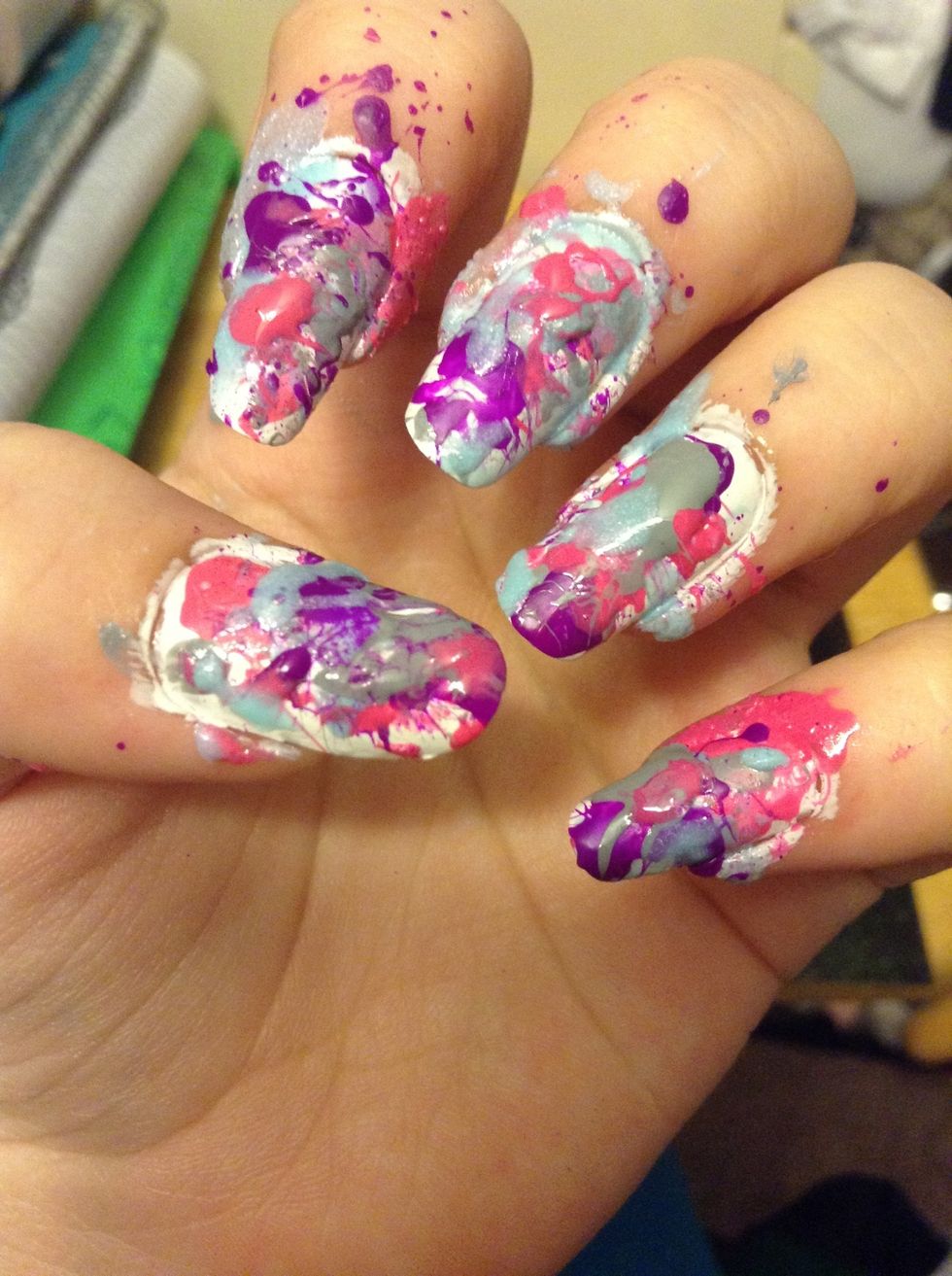 Done. And wait for ages for it to dry. Literally I'm just going to watch an episode of The Finder.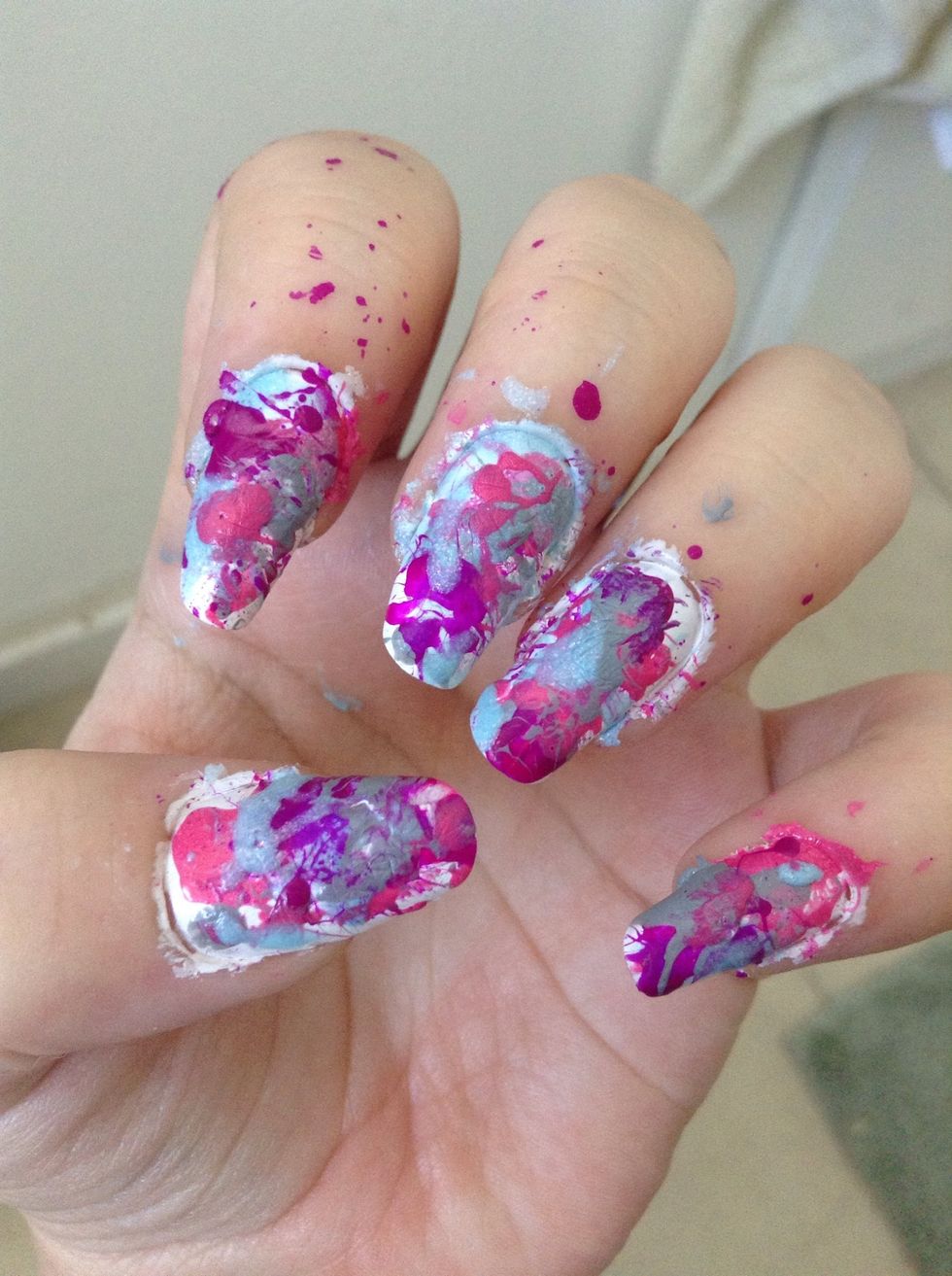 I actually watched two, and fell asleep.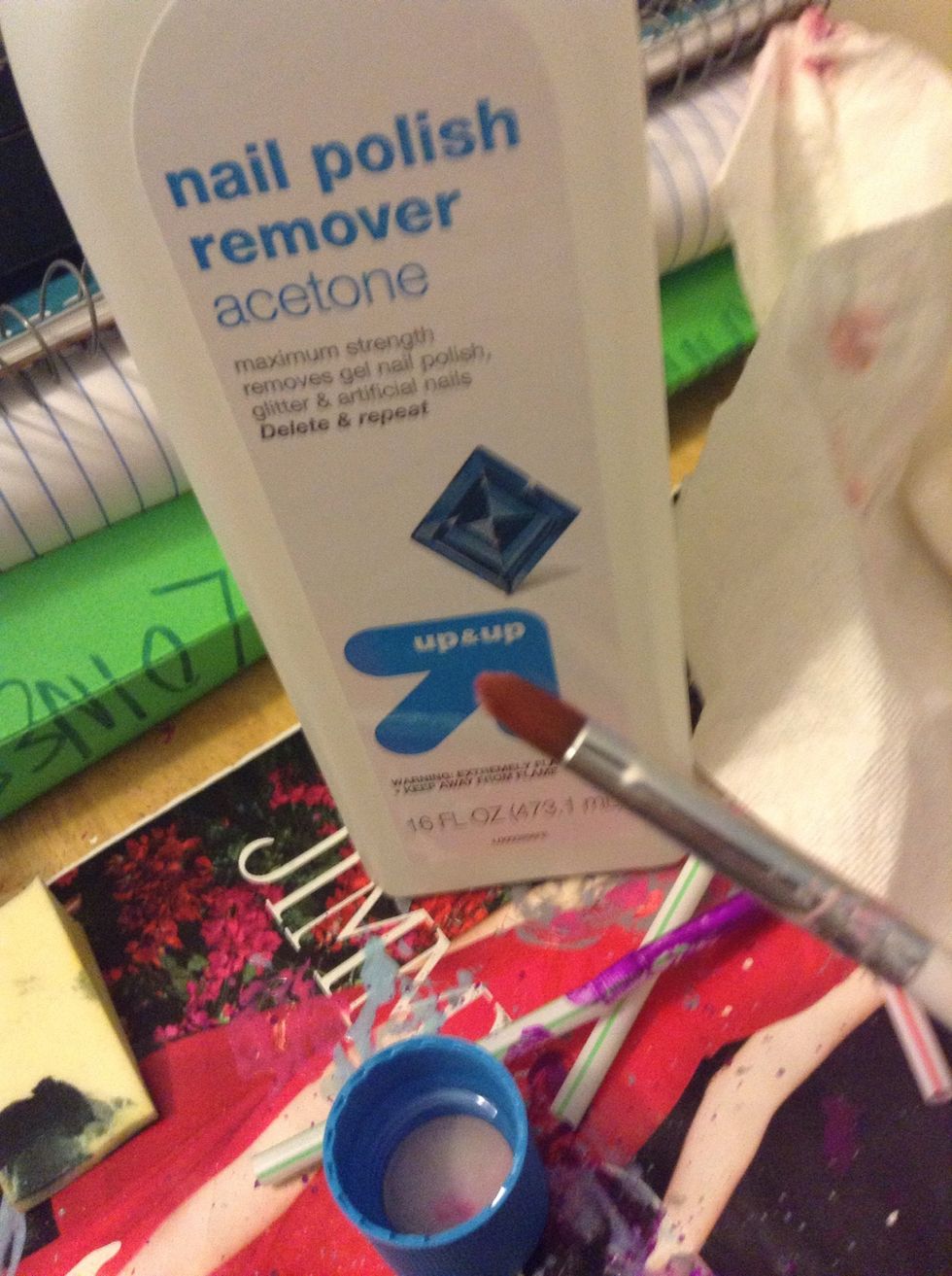 Then take a q-tip or a small brush and clean up around your nails. Add topcoat.
And you're done! Hope you like the guide, and your nails turn out great. Tell me what kind of guides you'd like and I'll work on them for you.
Base coat
White polish
Two-four different polishes
Top coat
Straws
Newspaper/ something to protect your space
Nail polish remover
Small brush or q-tip