Spiralize & Make Sweet Potato Noodles
7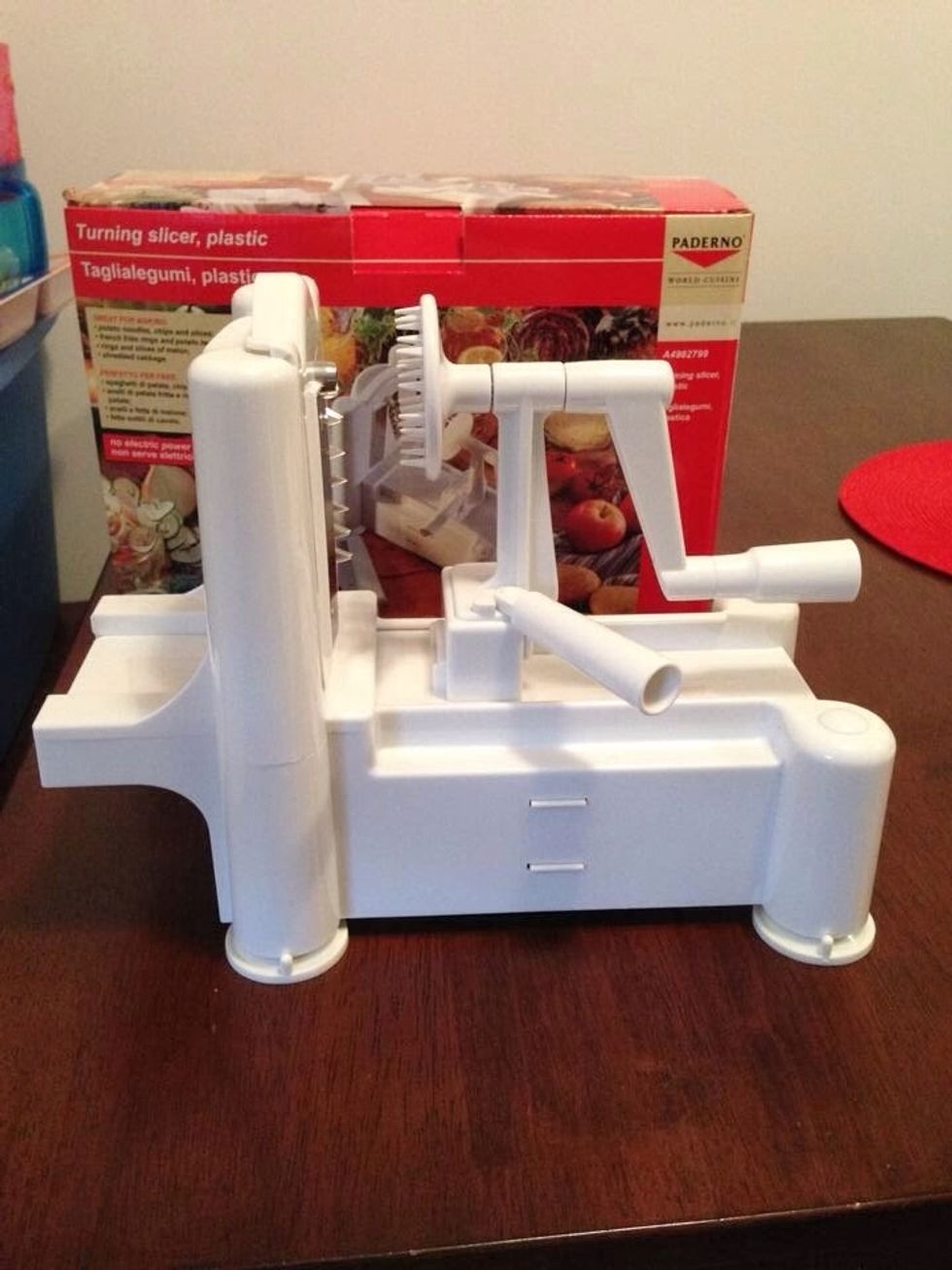 This is a Paderno spiral slicer. It can be purchased online through Amazon.com or Williams Sonoma. Place it on a flat smooth surface & push down so the suction cups get a good grip.
First peel the sweet potato. Then cut off the ends & cut it in half.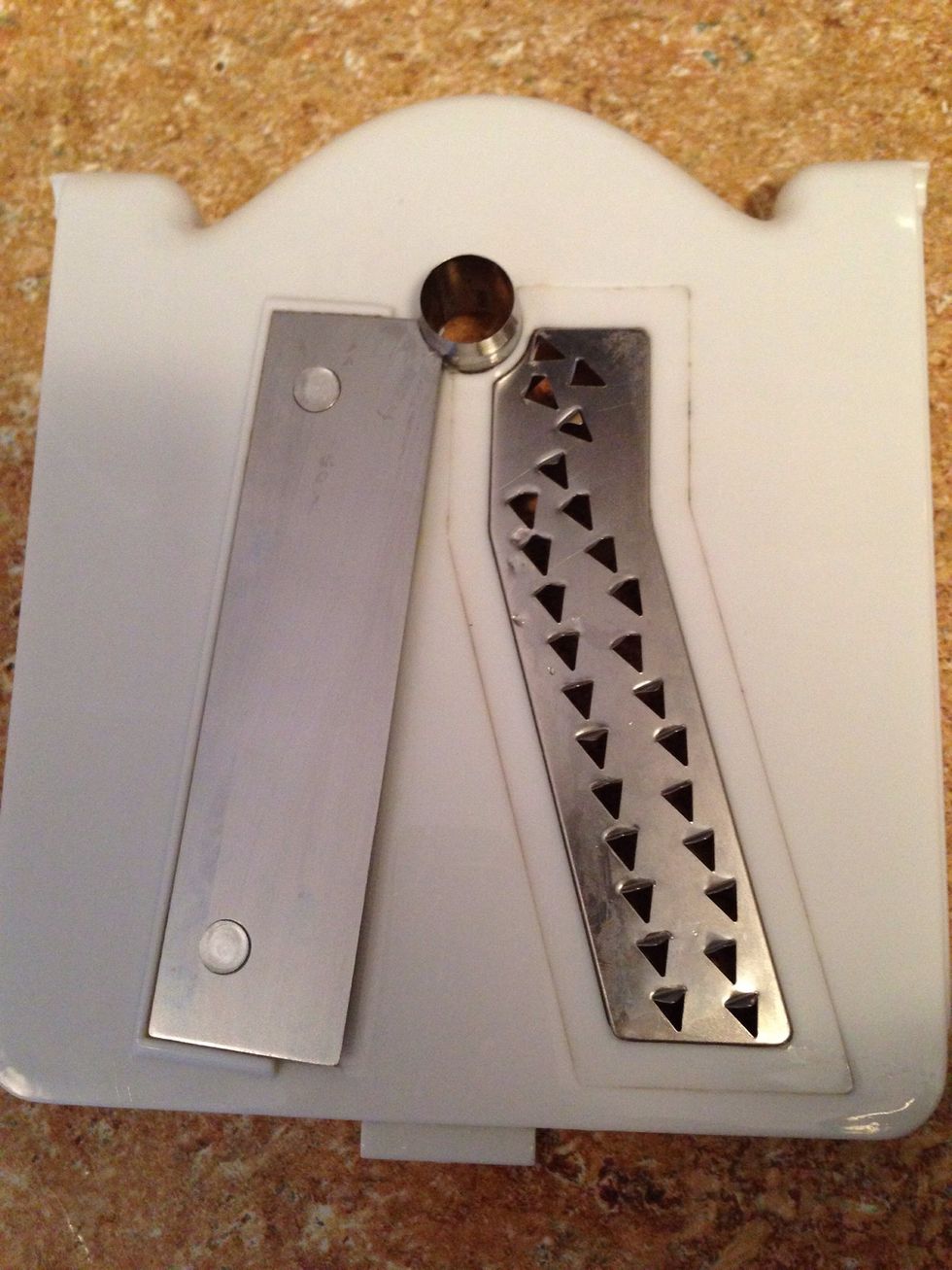 To make sweet potato noodles use the blade with the smallest holes.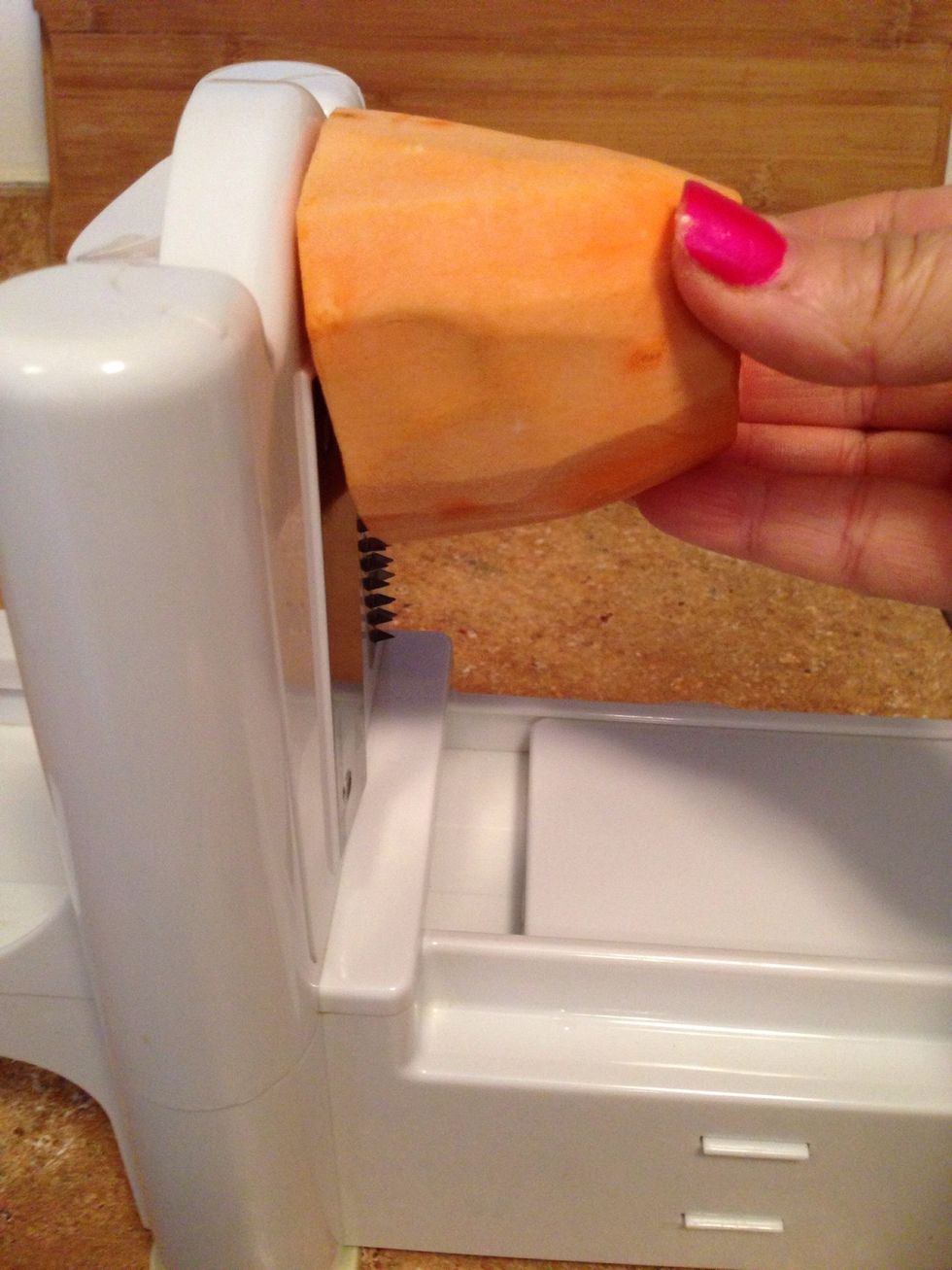 Take half of the sweet potato & load it on the slicer by pushing it on the metal circle piece at the top of the blade.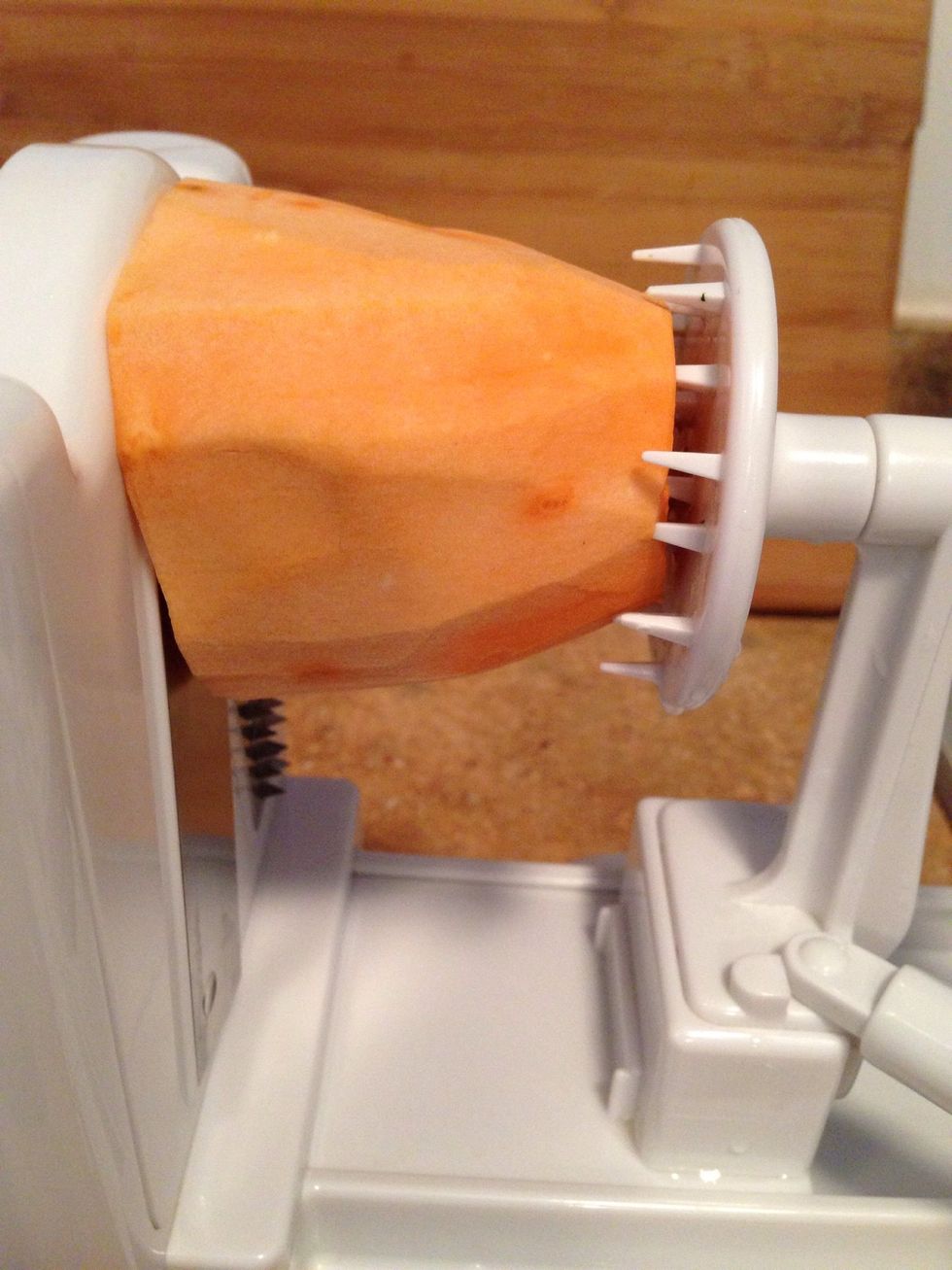 Push the handle piece up against the sweet potato making sure the "teeth" are firmly stuck in all the way.
Spiralized sweet potato noodles!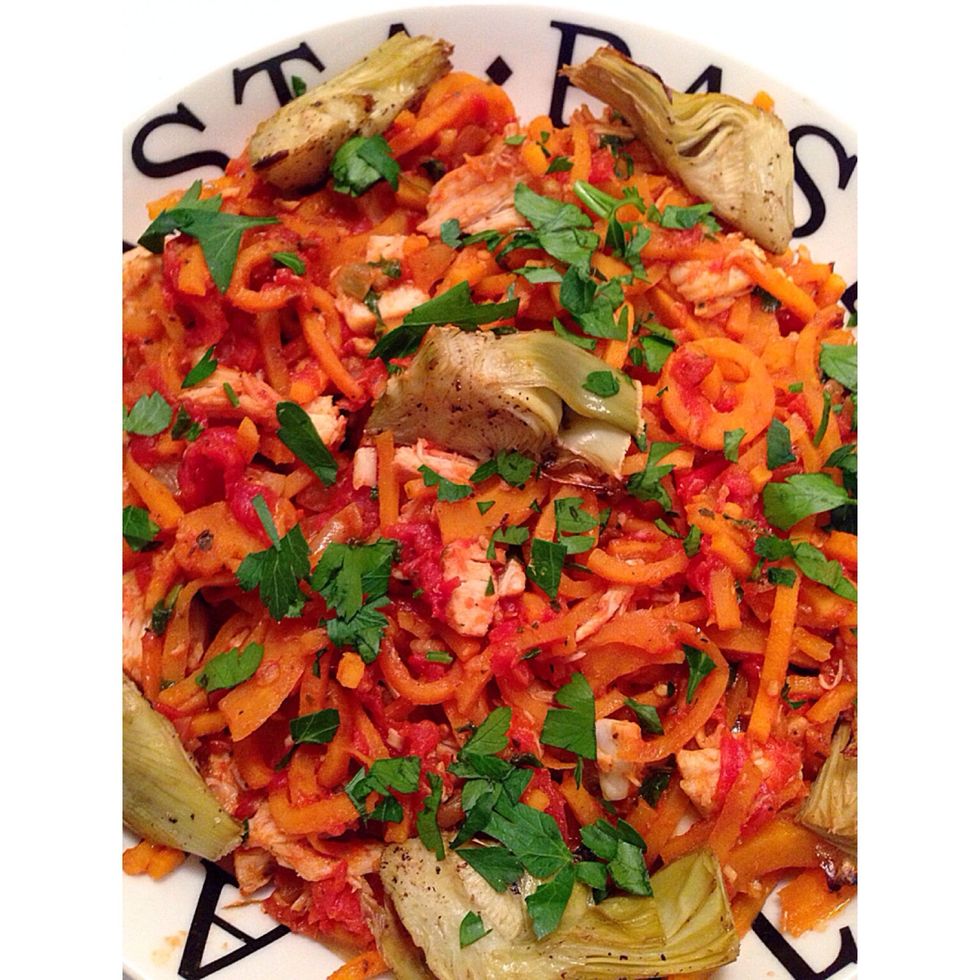 Here's a great dish from inspiralized.com using sweet potato noodles, Tomato Sweet Potato Noodles with Roasted Artichokes & Chicken. Check out my guides for how to make it!
Paderno Spiral Slicer
1 Sweet Potato
Vegetable Peeler