Make sure before you do anything, wash your hands, and if you have long hair tie it back.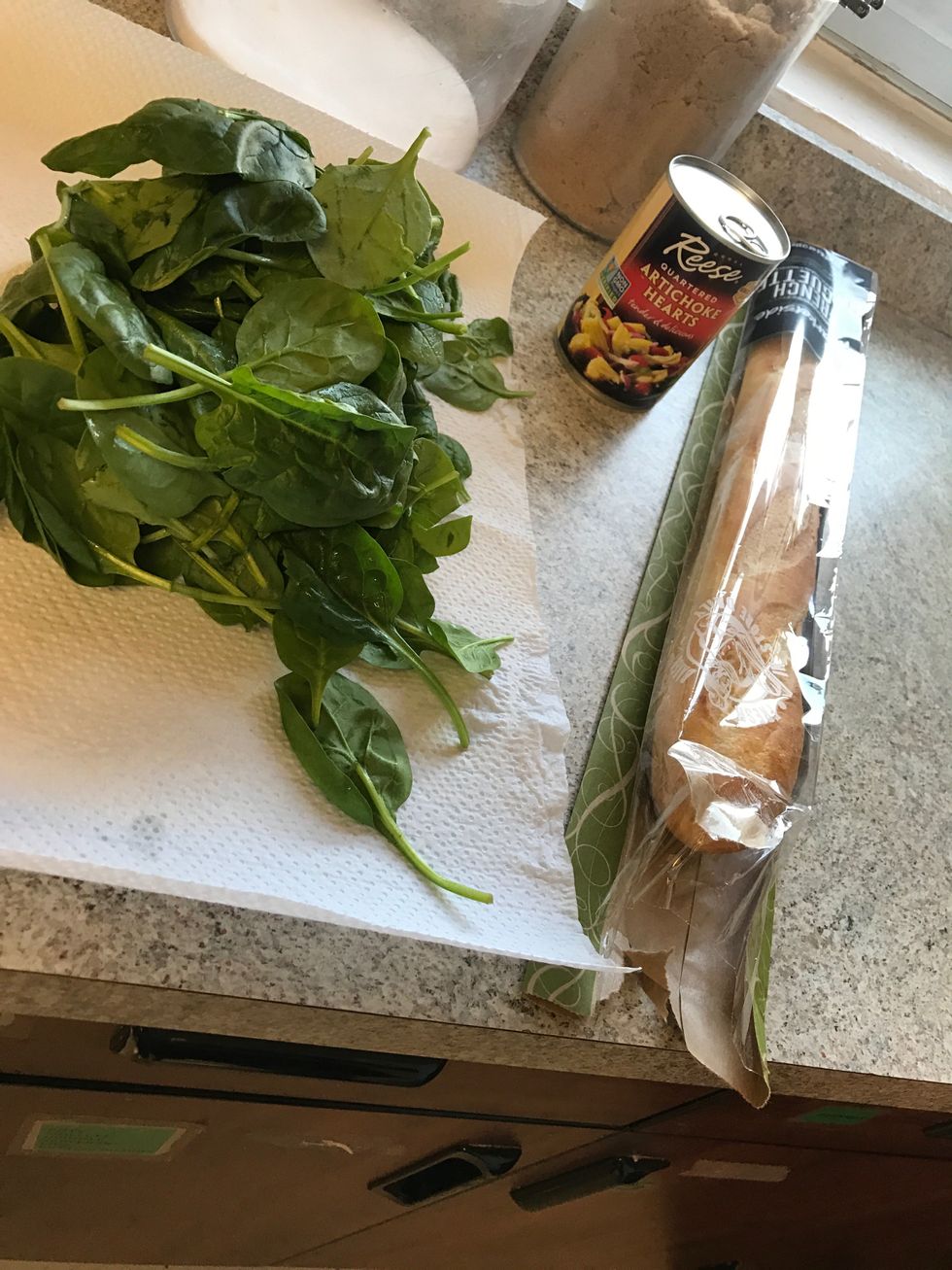 Gather ingredients for the 1st step of the product. You will need one baguette, a can of artichoke hearts, and spinach.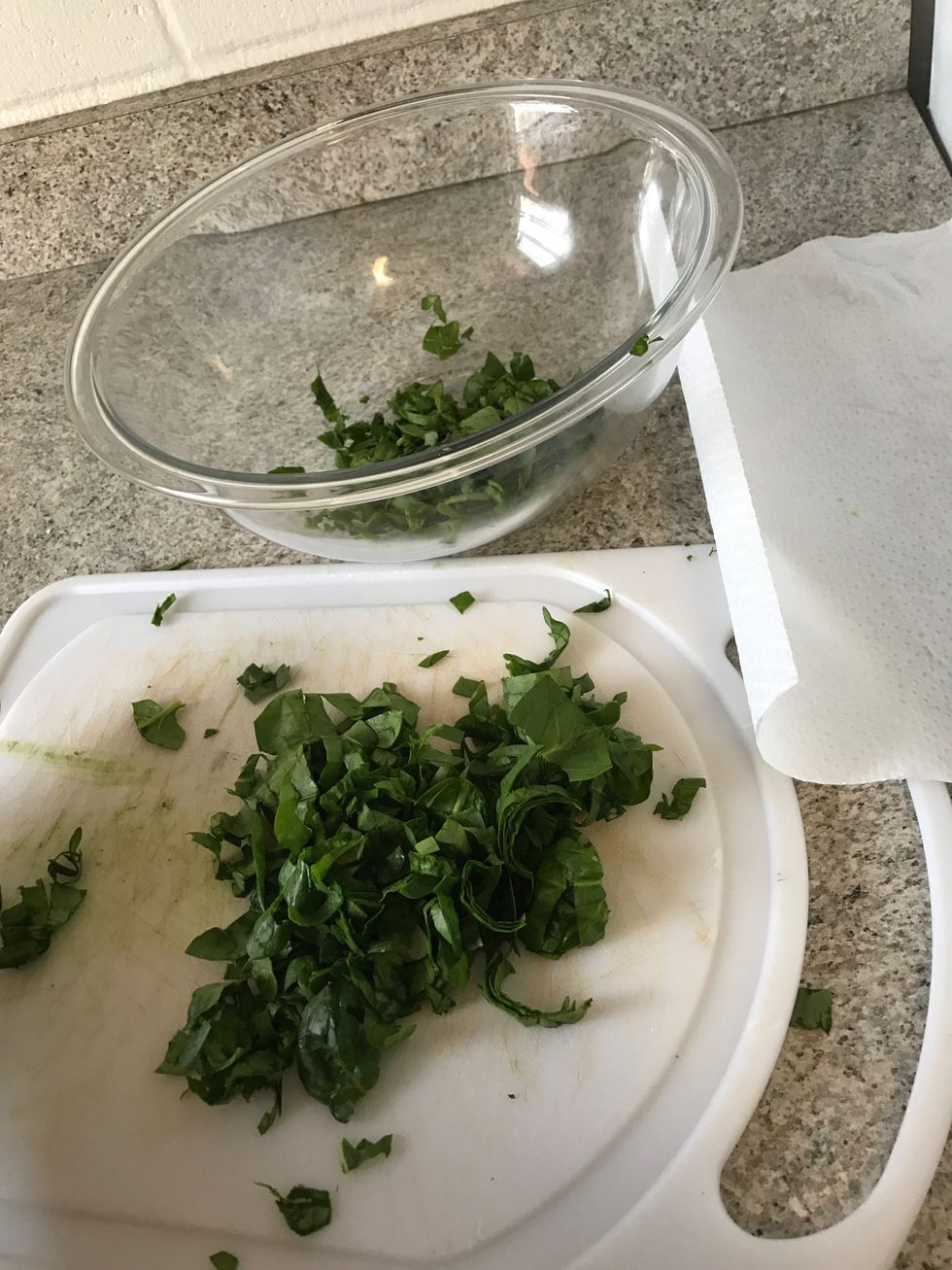 Roll 4 to 5 leafs of de stemmed spinach. Once rolled, cut the leafs thinly to get a chopped product.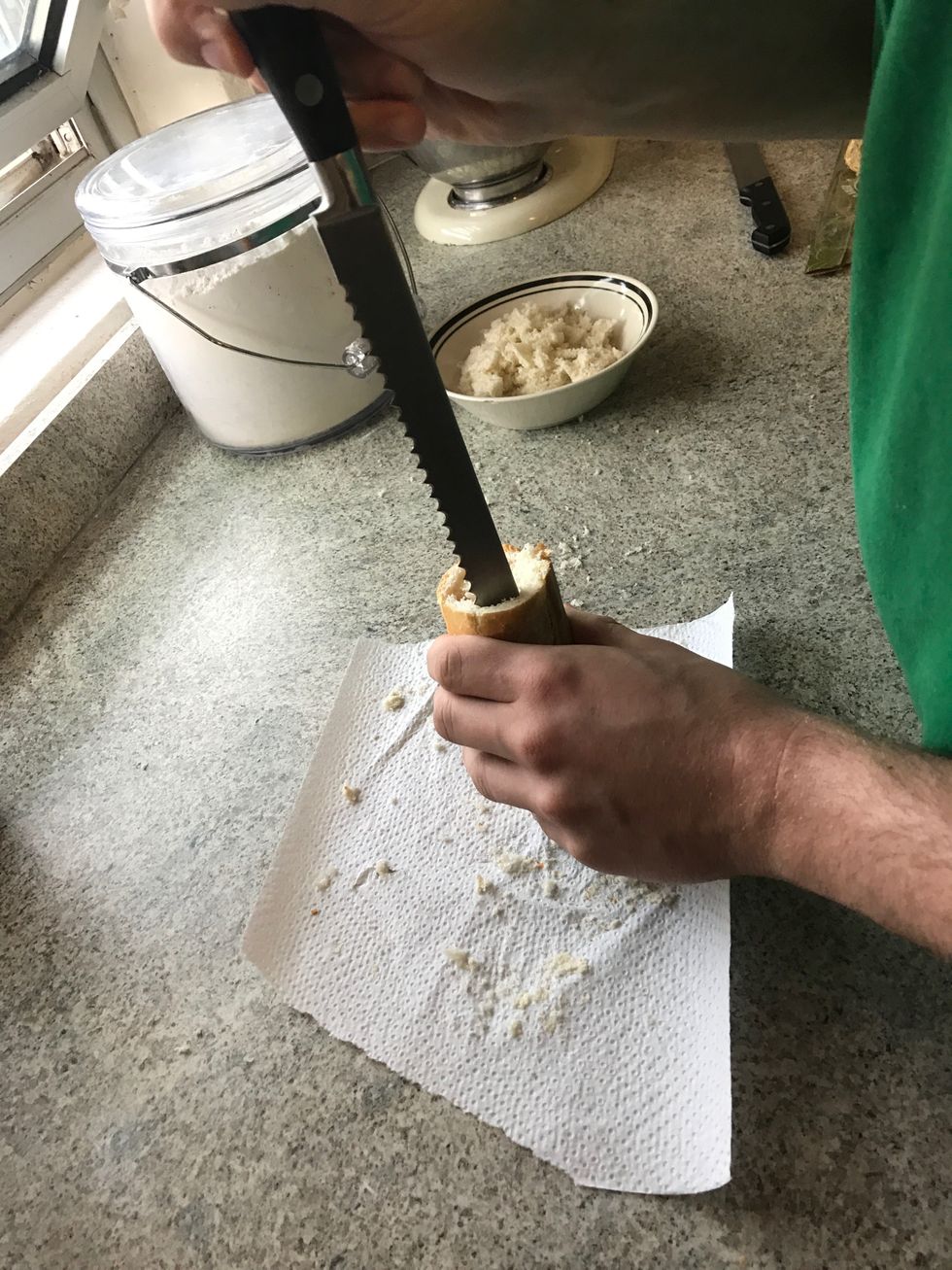 Hollow the bread out with a bread knife.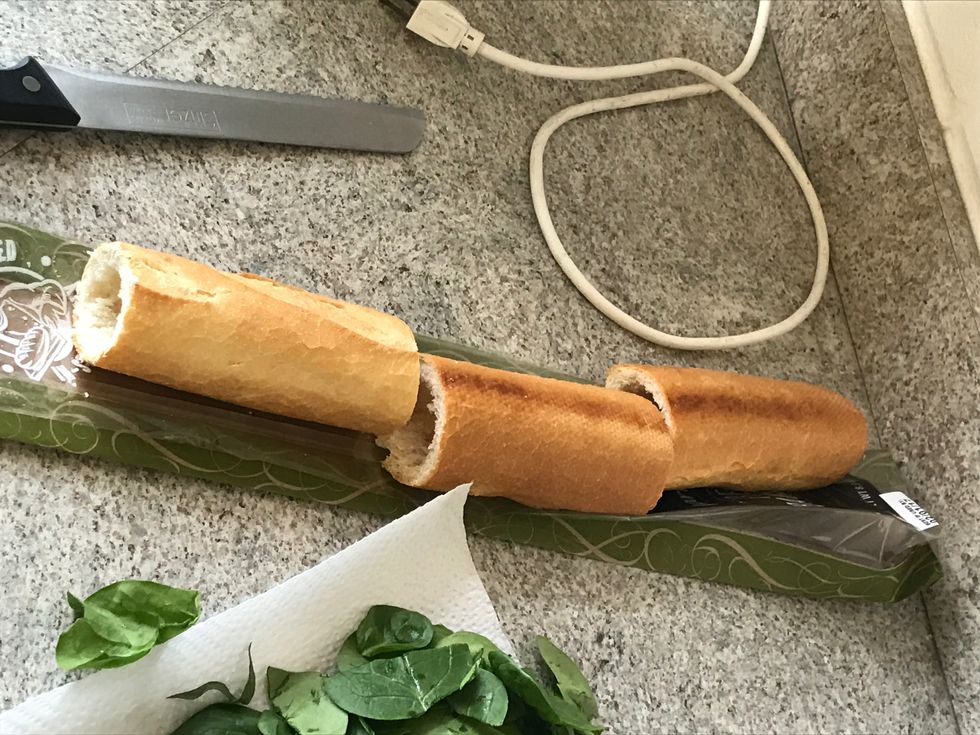 Cut the baguette into fourths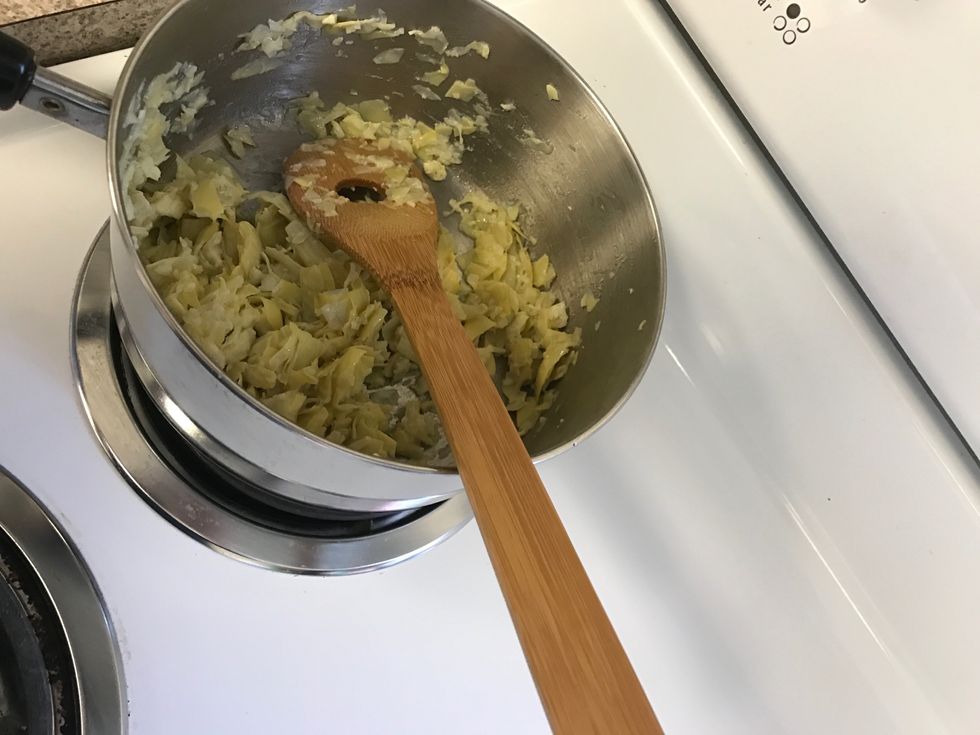 Heated oil in a small pot, added artichoke hearts into oil, stir for a minute.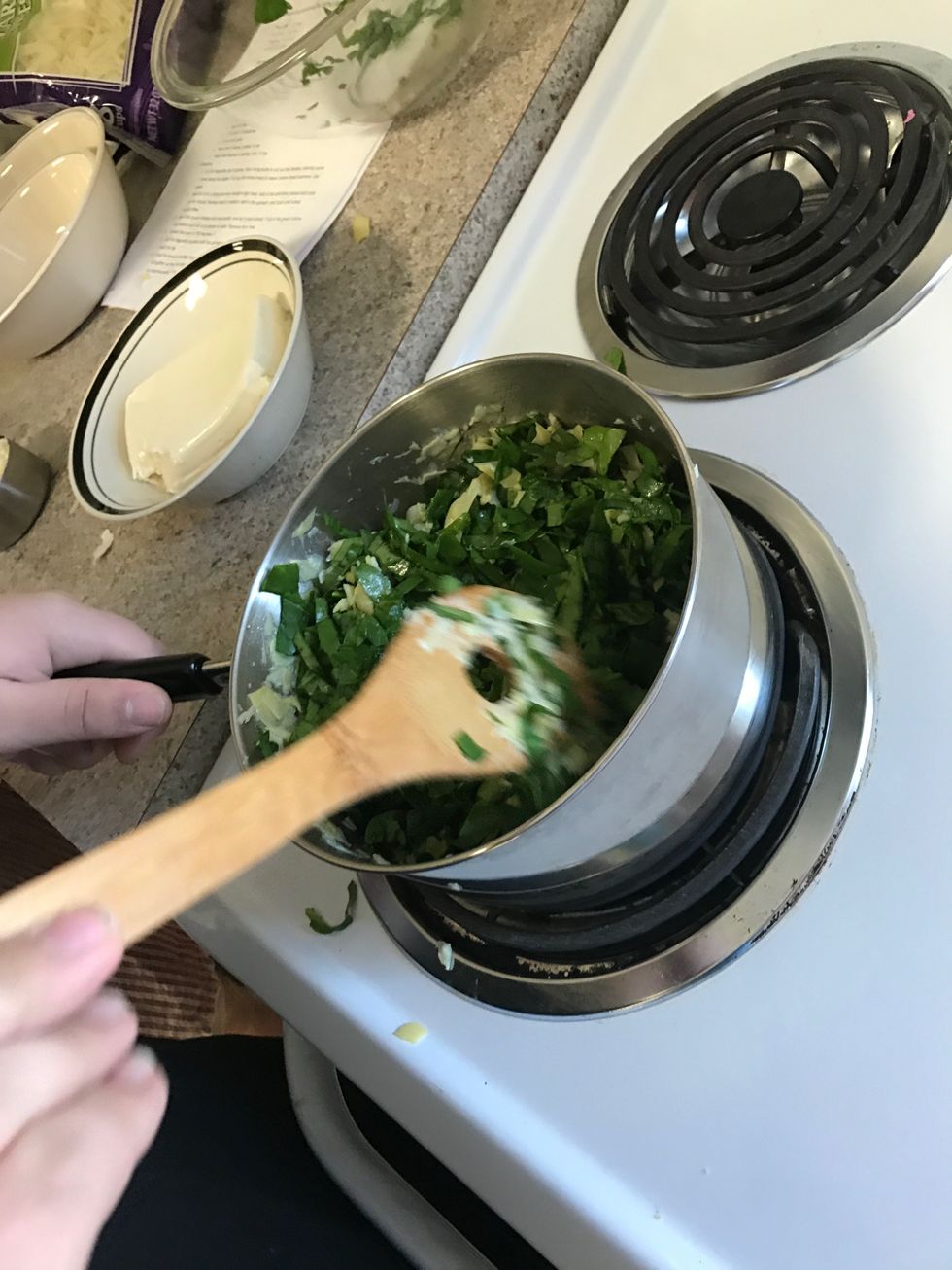 Add spinach to artichoke hearts.
Add in mozzarella cheese, cream cheese to the mixture of artichoke hearts and spinach.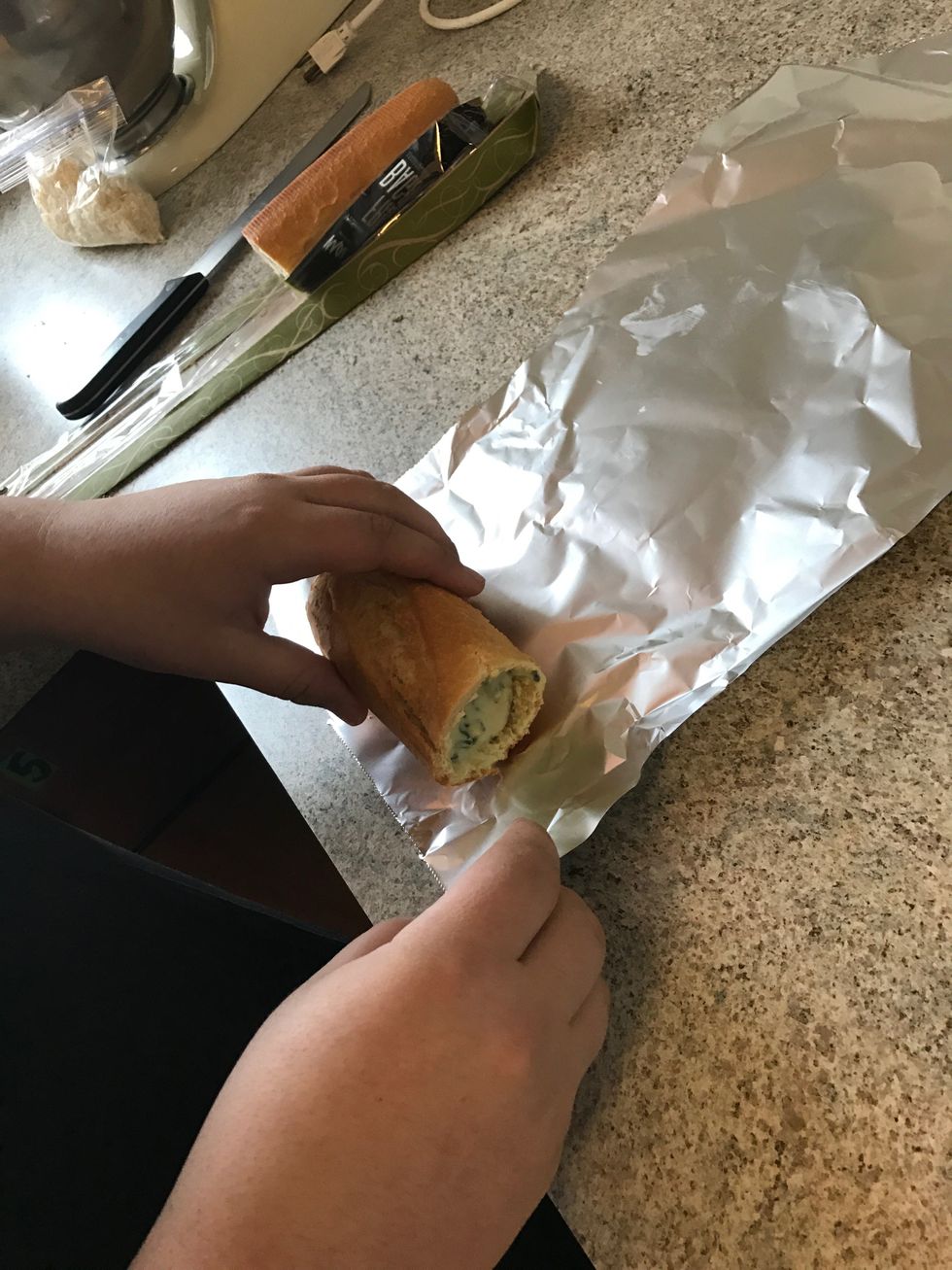 Stuff Baguette with the spinach/artichoke dip.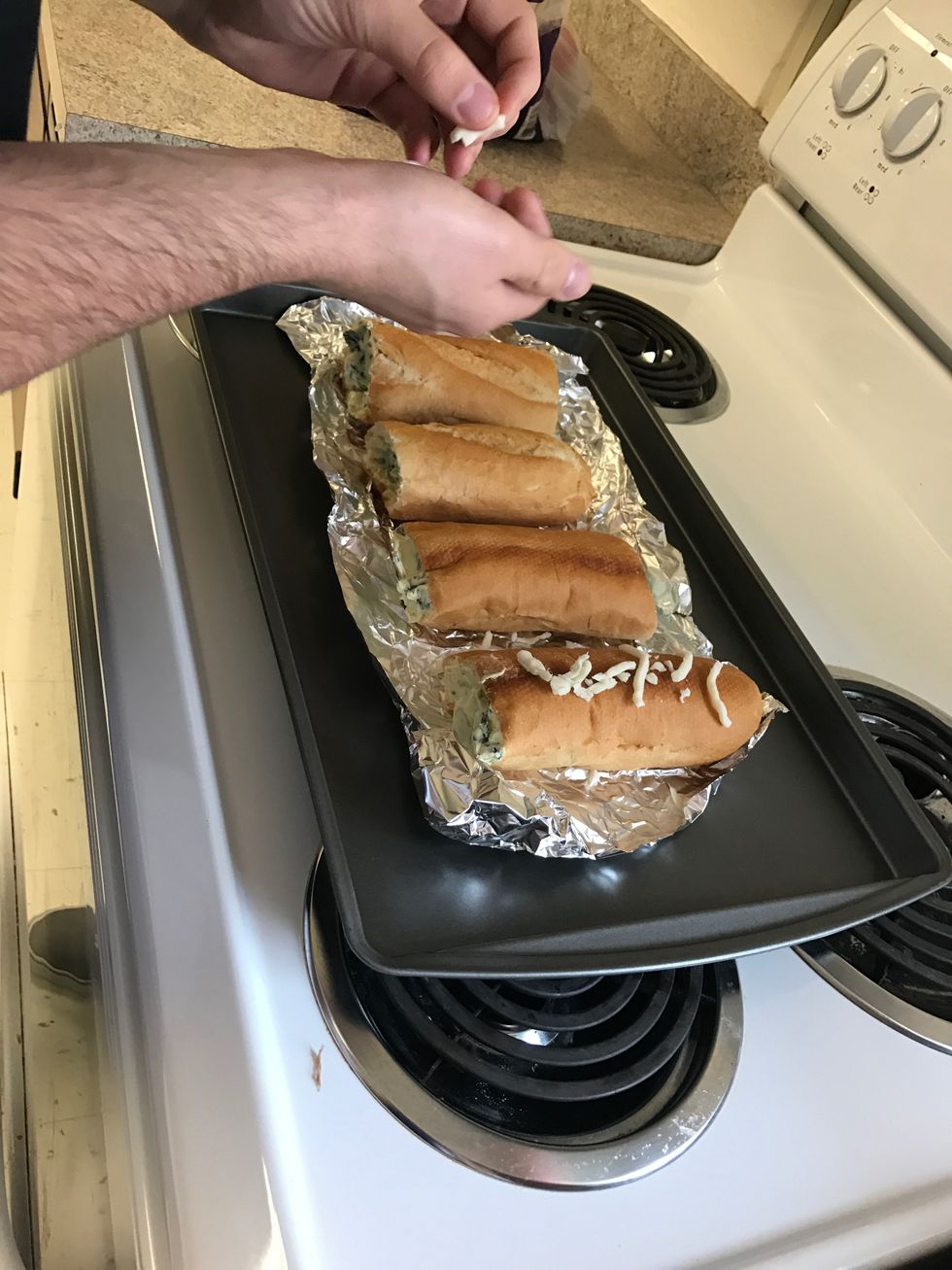 Place the baguettes in the oven for 20 mins, take out place cheese on top, place baguettes back into oven for 5mins or until cheese is melted.
cut each quarter of baguette into 5 pieces each, serve on plate, and enjoy :)
The creator of this guide has not included ingredients