Spicy Grilled Pork Tenderloin W/Blackberry Sauce
9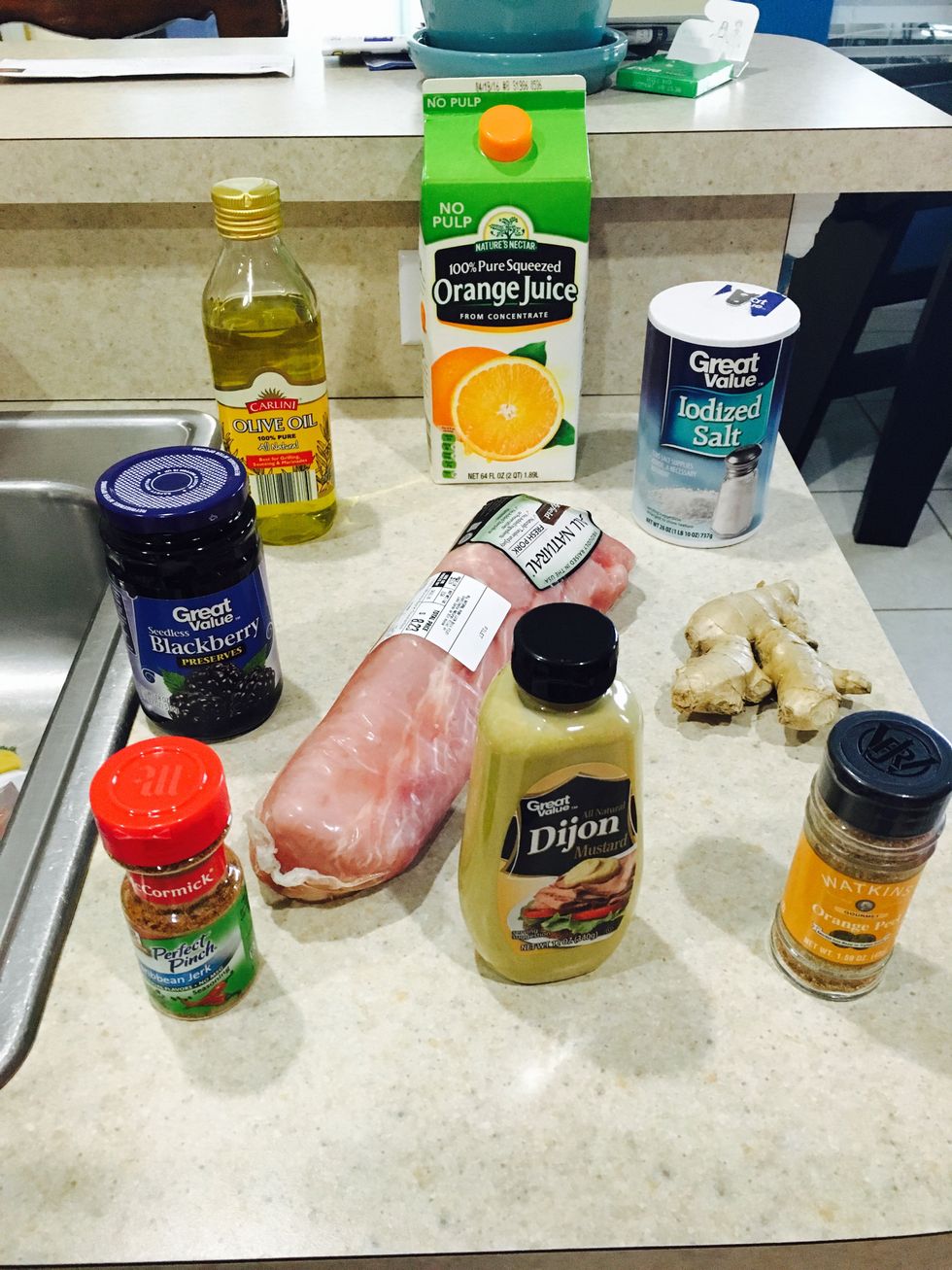 Mise En Place All Your Materials.(Have Everything Ready, And In This One I Am Only Showing One Tenderloin.)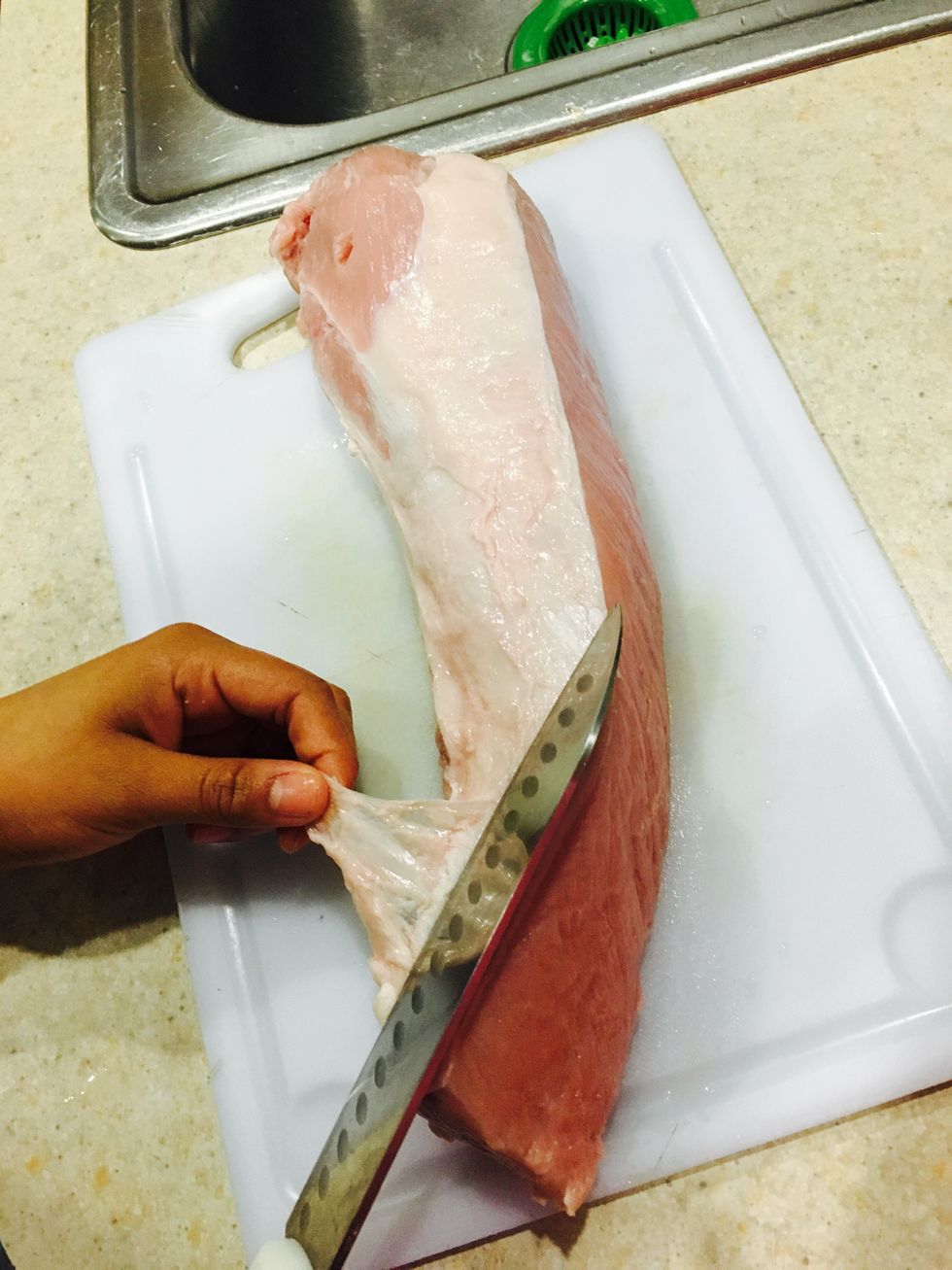 Remove Silver Skin From The Tenderloin, Leaving A Thin Layer Of Fat.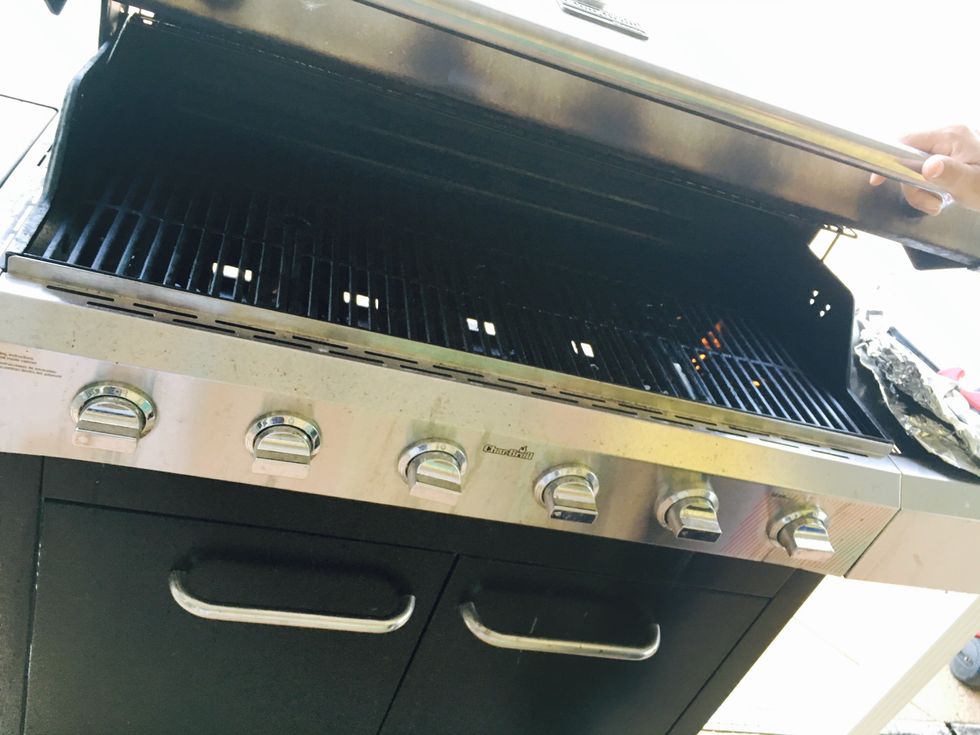 Preheat Grill 350 To 400 (Medium High) Heat.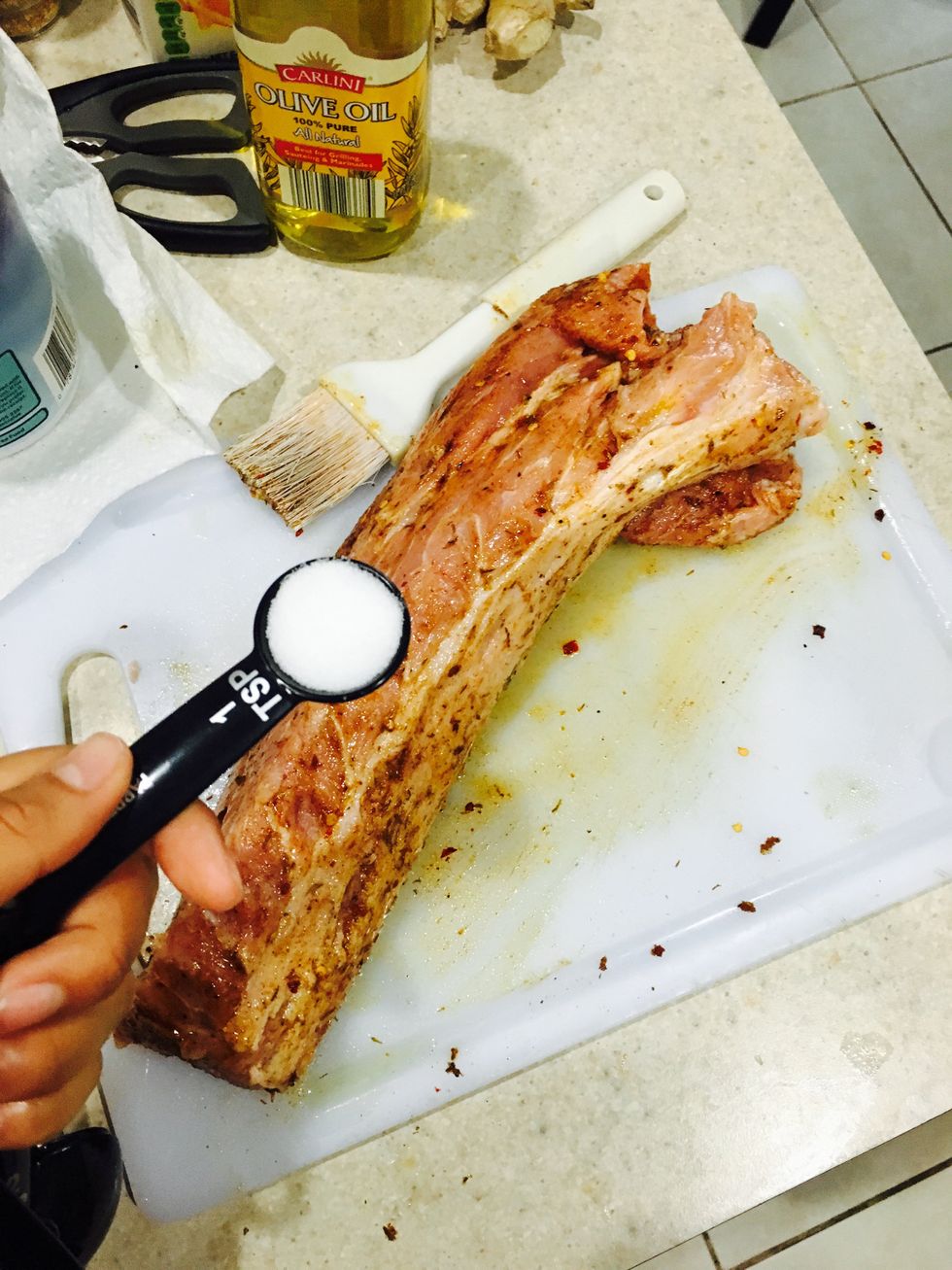 Brush Tenderloin With Oil And Rub With Seasoning And Salt.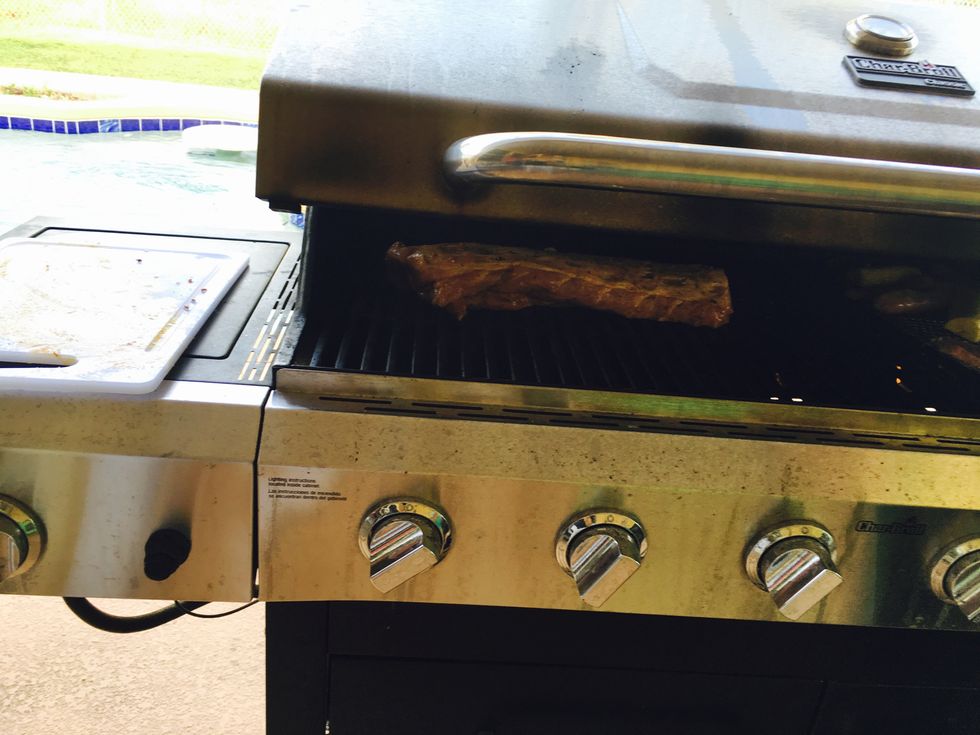 Grill Tenderloins, Covered With Grill Lid, 10 Minutes On Each Side Or Until Meat Thermometer Inserted Into Thickest Portion Registers 155 degrees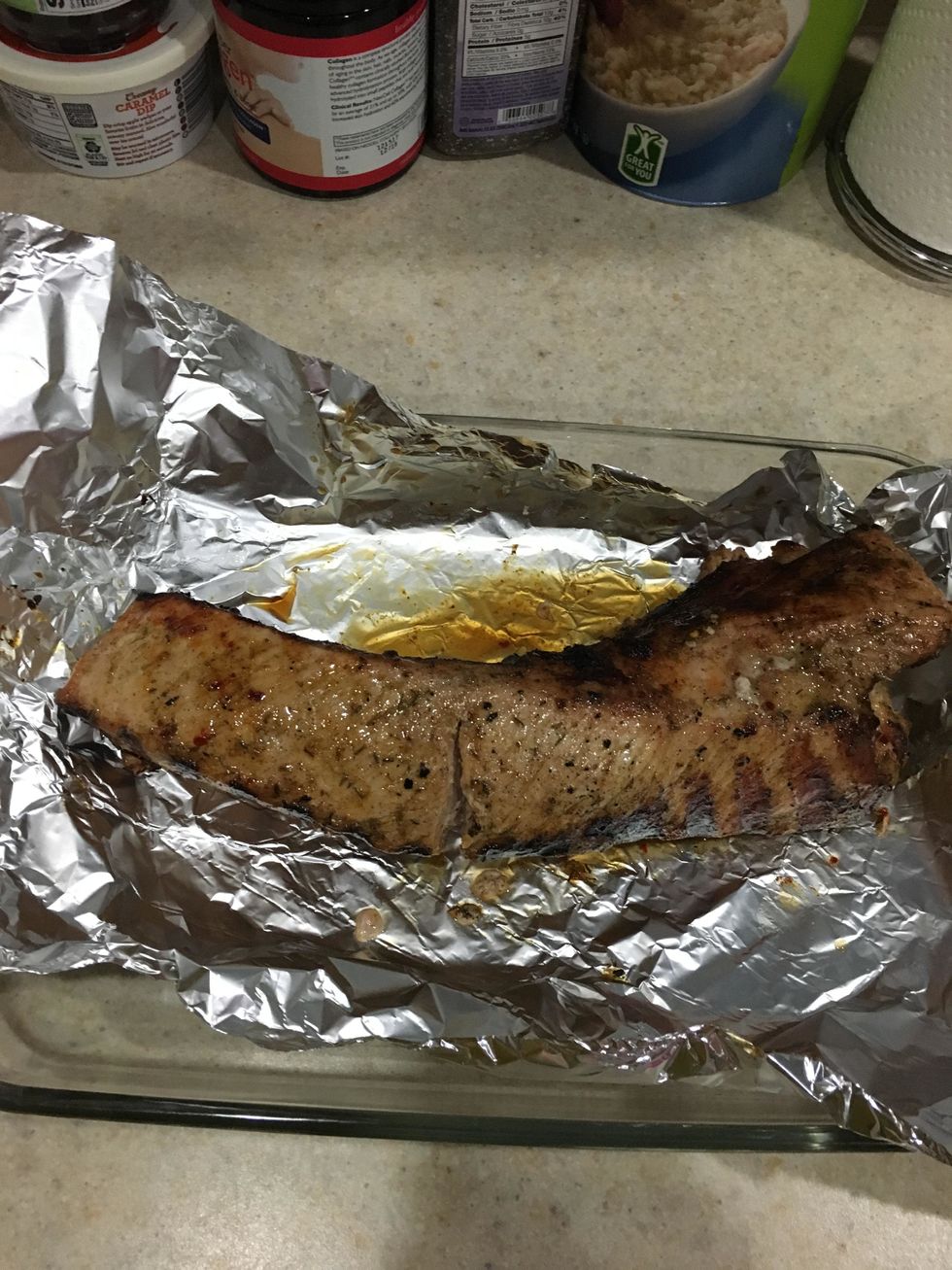 Remove From The Grill And Let It Stand For 6 Minutes.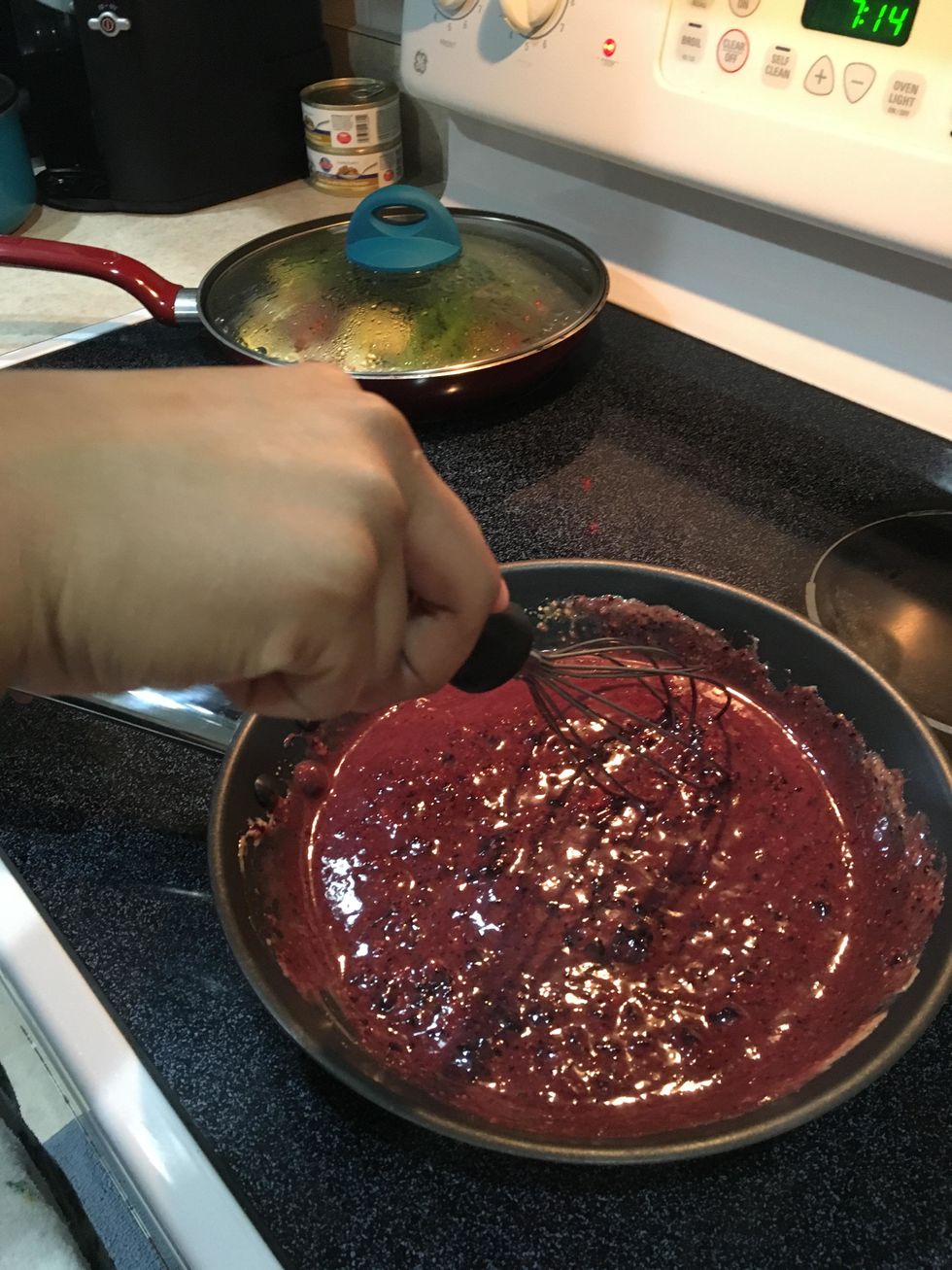 Meanwhile, Whisk Together In A Small Saucepan BlackBerry Preserves And The Next Four Ingredients And Cook Over Low Heat, For 5 Minutes Constantly Whisking It.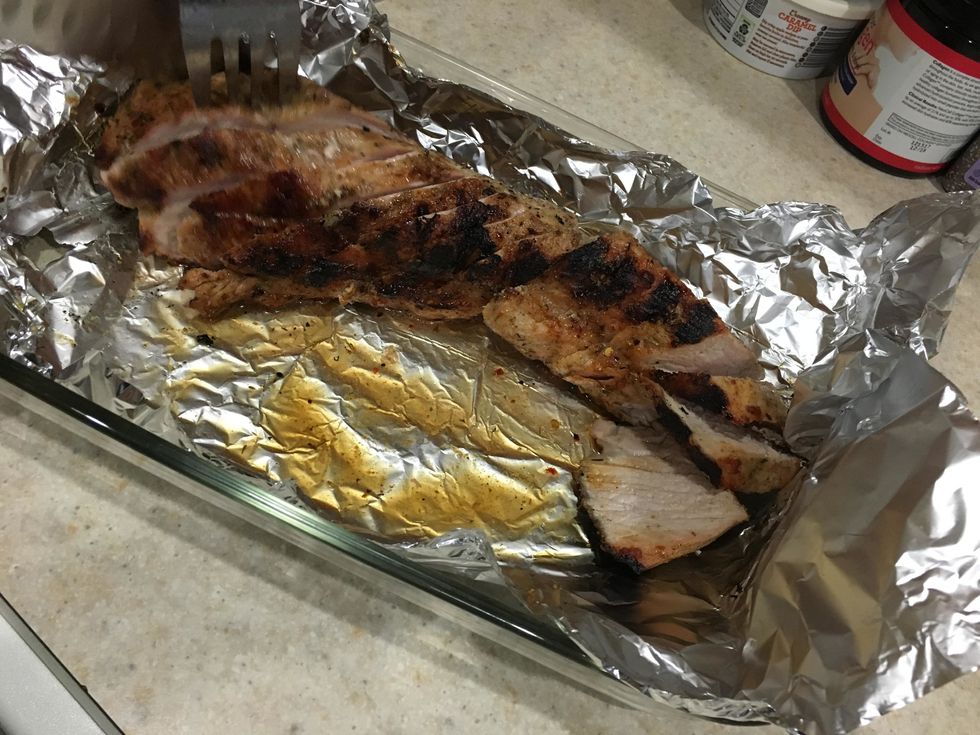 Cut Pork Diagonally Into Thin Slices.
Arrange On Serving Platter; Drizzle With Warm Sauce. (I Added Some Rice And Grilled Vegetables You Can Add Whatever You Like.)
3/4lb 2 Pork Tenderloin
1.0Tbsp Olive Oil
1/2Tbsp Caribbean Jerk Seasoning
1.0tsp Salt
2/3c Seedless Blackberry Preserves
1/4c Dijon Mustard
1.0Tbsp Orange Zest
2.0Tbsp Orange juice (Can Substitute with Rum)
1.0Tbsp Grated Fresh Ginger