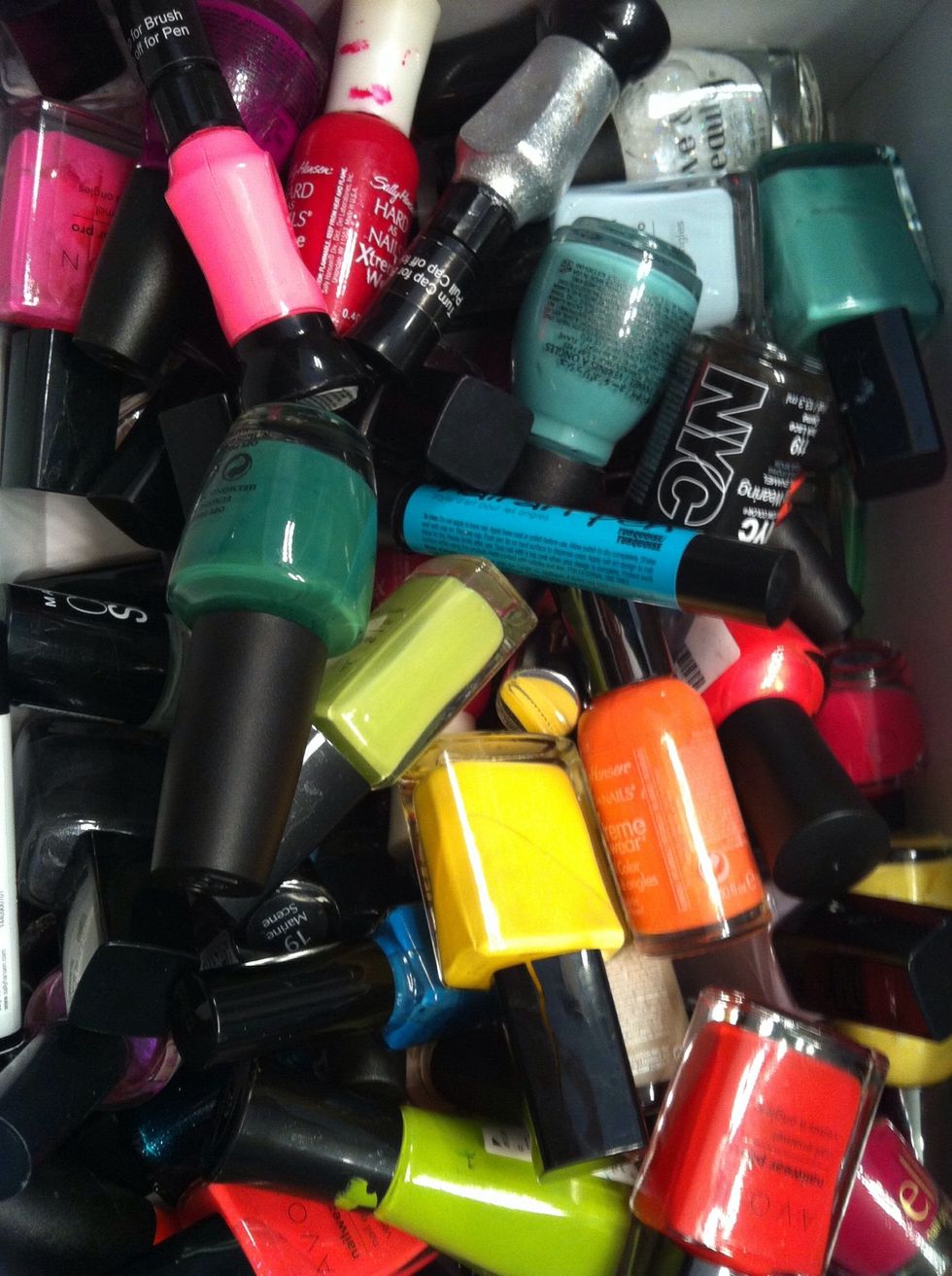 Are you wanting a fun way to do your nails for St.Patricks day or just for fun? Then pick polish out and let's get started!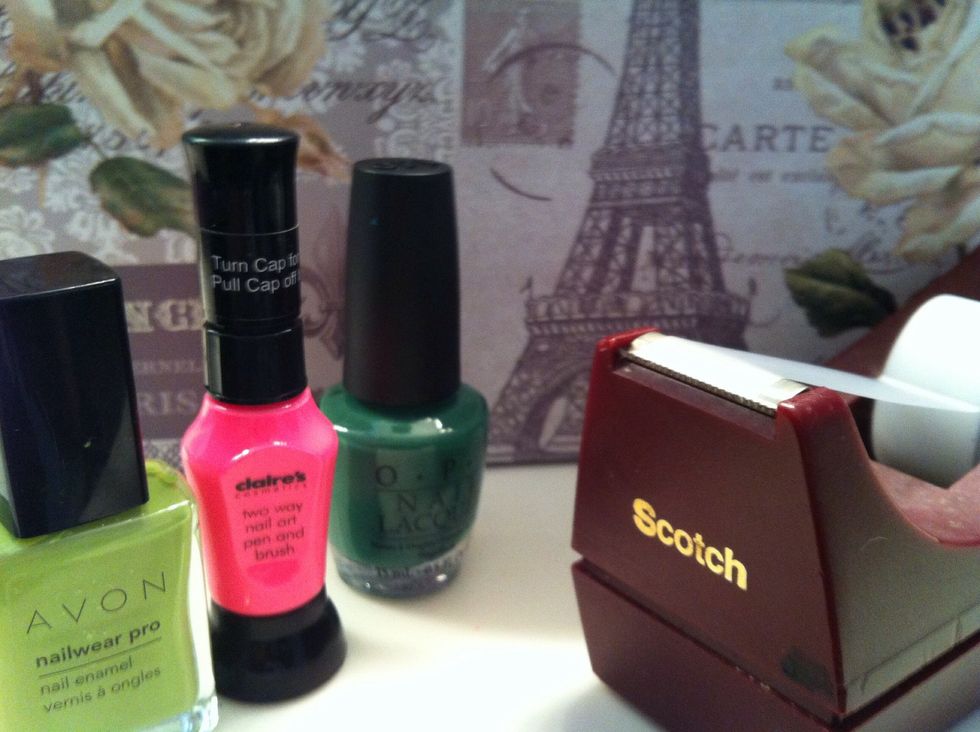 You'll need tape and 3 colors. The colors I used was: sweet mint from avon number N910. Hot pink from Claire's it's the two way nail art pen and brush. Then a dark green from O.P.I number NL T11!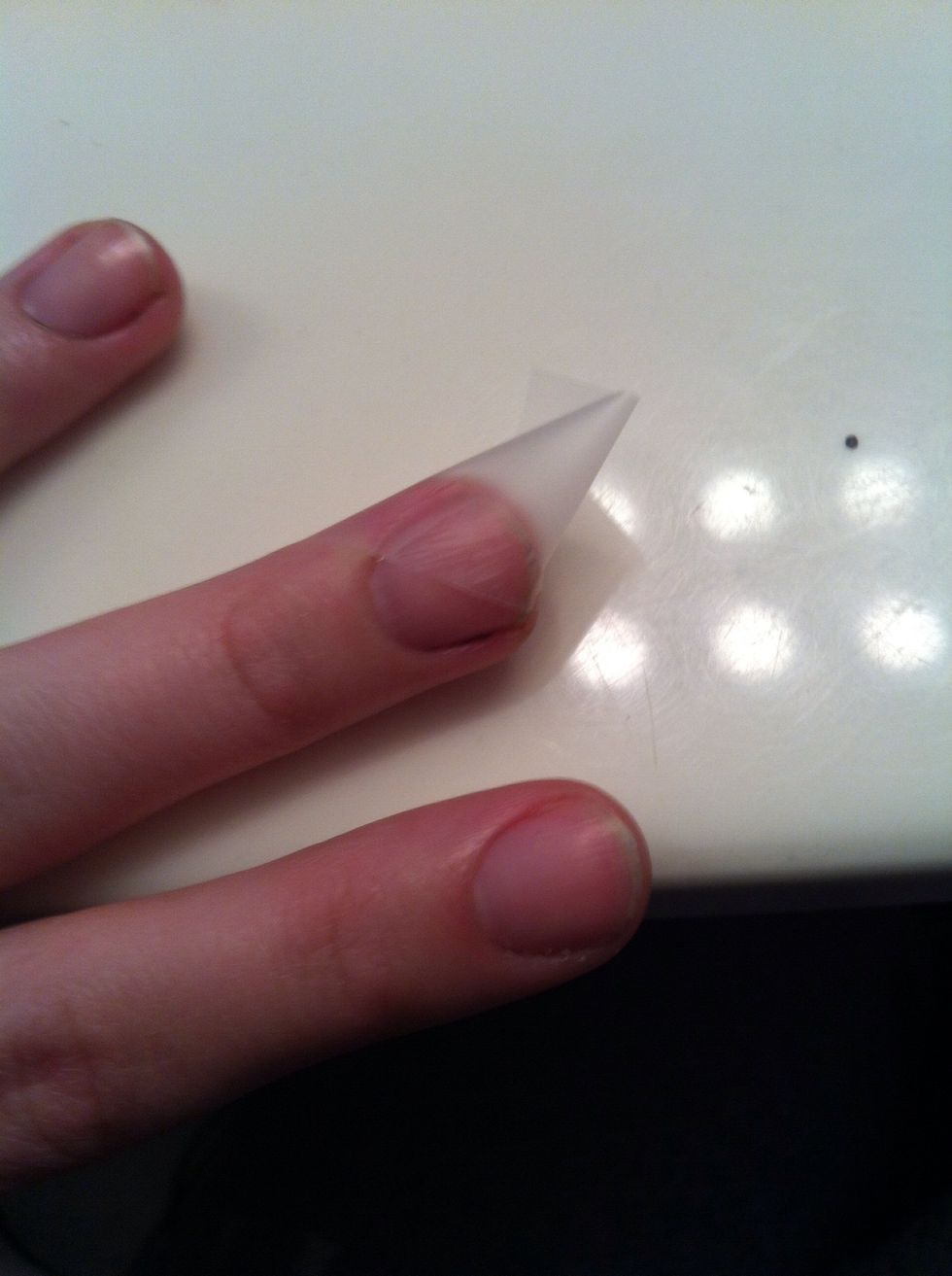 Start of by taping off your nails to the design you want to create. I did multiple different lines to create a more exotic effect.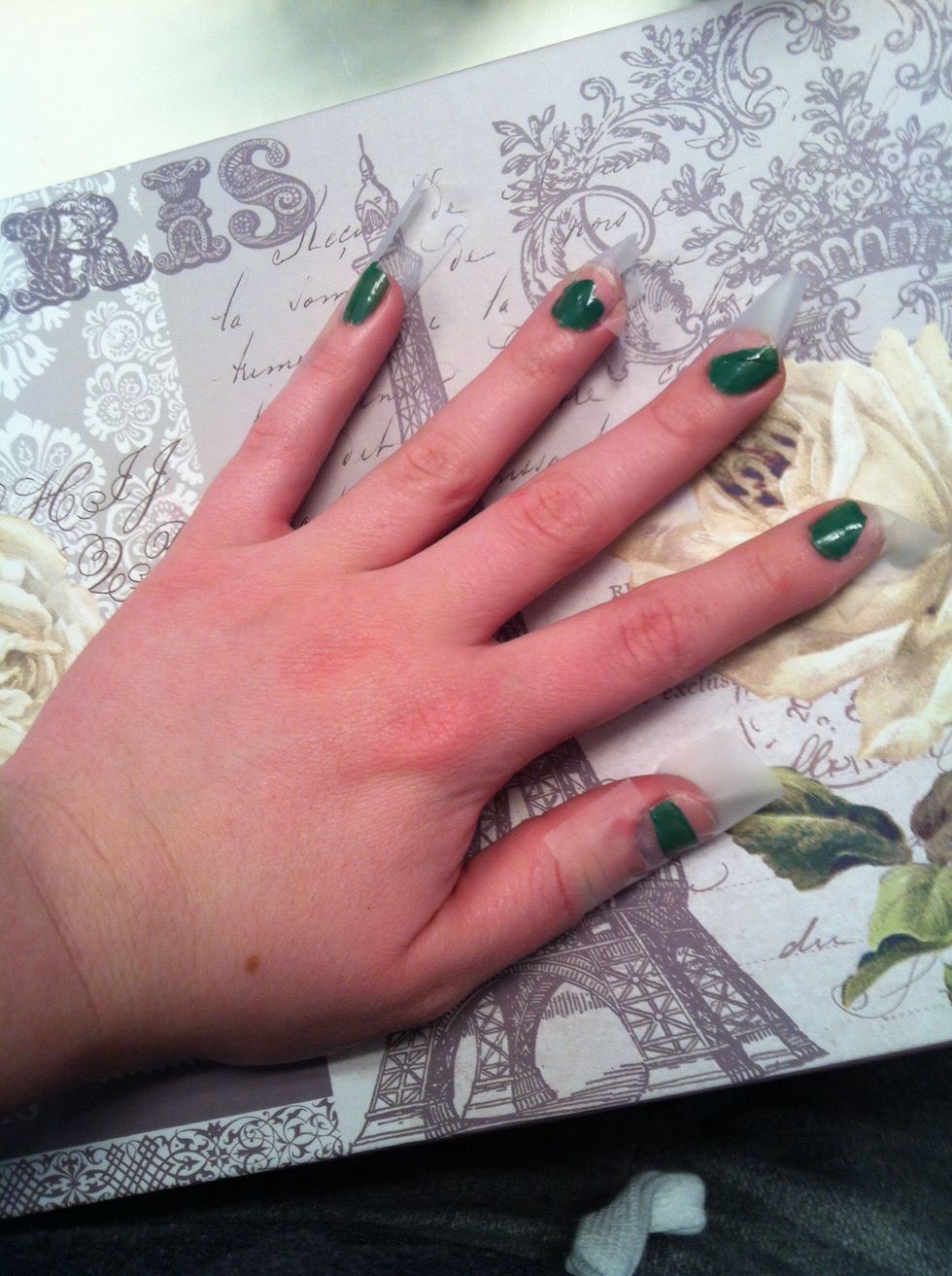 I started with my dark green and painted the bare nail that was showing. Let that dry and add another coat.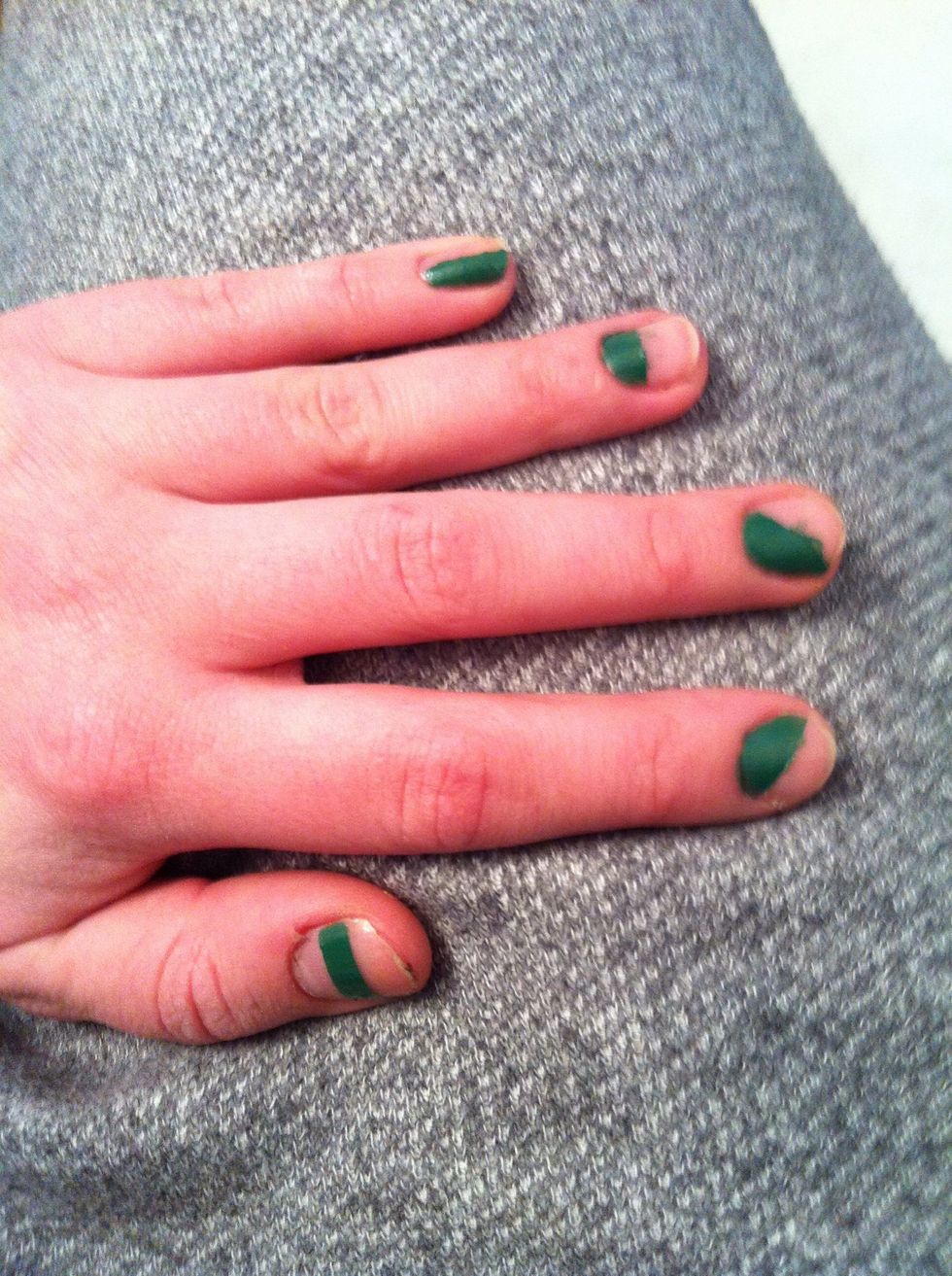 Let that dry and then remove the tape to reveal the other part of the nail! If you have spots that didn't turn out well don't worry we will cover them up with the other nail polish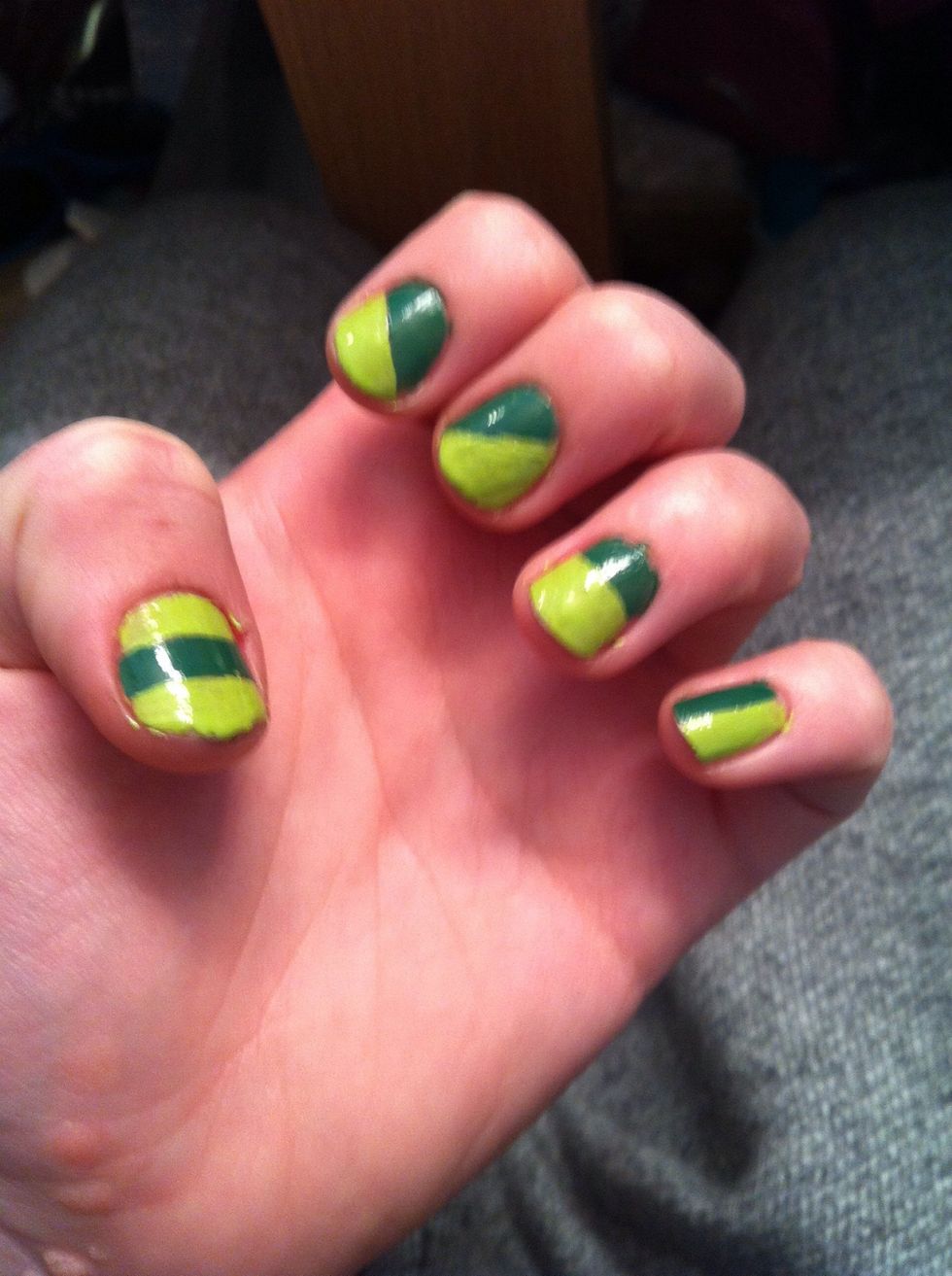 Paint the other side the other color which I used sweet mint!! This is how it should have turned out!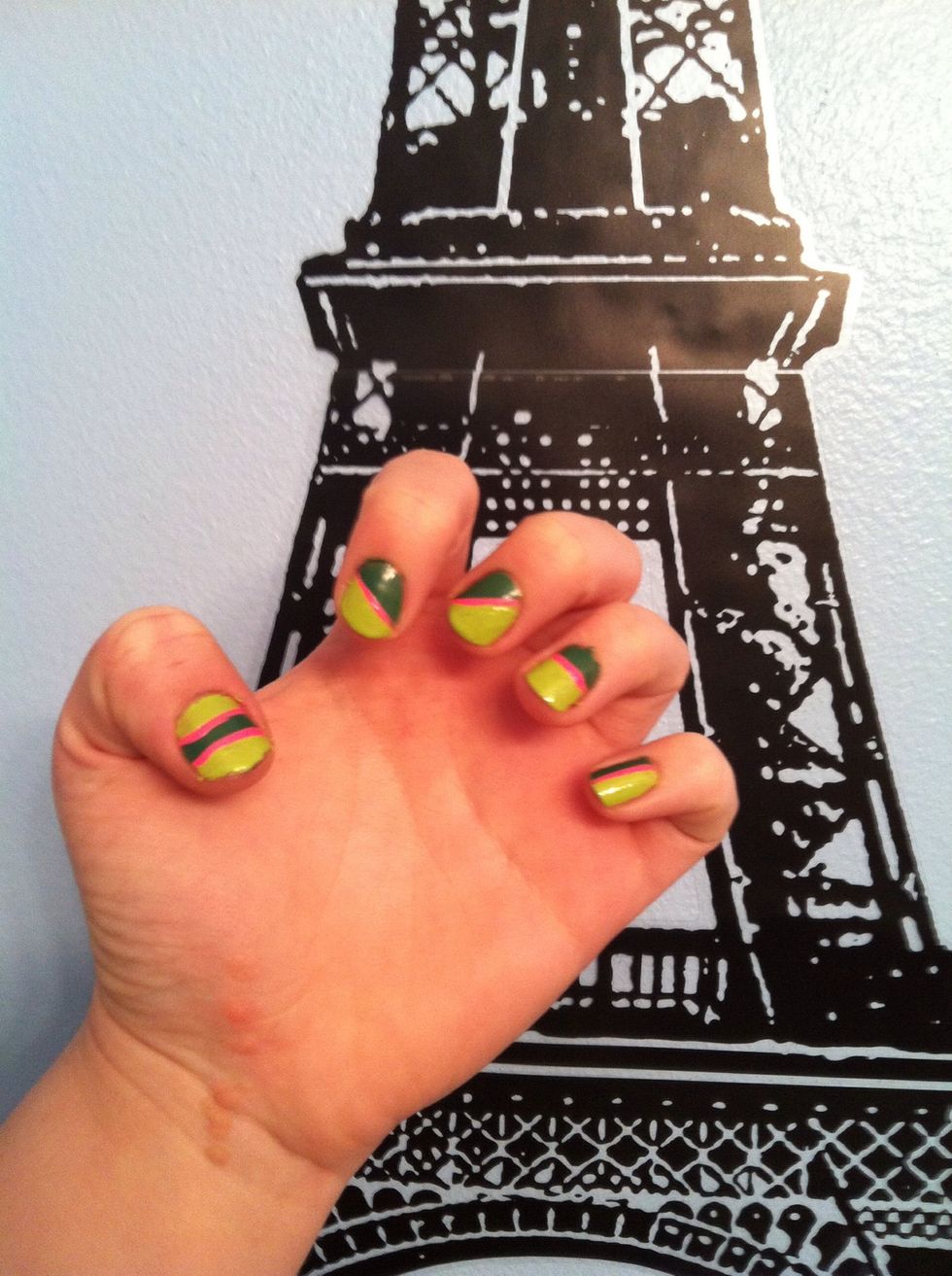 I then took the hot pink and lined the crease at the middle where the two polishes met. I hope you enjoyed this! If you have any questions leave comments! :D
2 nail polishes
1 thin brush polish
Tape